Disclosure: We were invited to see this show for the purpose of this post however all opinions are my own.
Earlier this week I was invited along to the press night for Heathers the Musical at New Wimbledon Theatre. I hadn't been to New Wimbledon Theatre in years but it was somewhere we always went to for the panto every Christmas when I was little and it's still as beautiful as I remember. It's such a lovely place to see a show.
Heathers The Musical
Before seeing Heathers The Musical I didn't know the Heathers story. It's based on the cult classic Heathers movie from 1988, starring Winona Ryder and Christian Slater but, I hadn't seen the movie and so I had no real expectations of Heathers The Musical – I only knew it was set in a High School in America.
So what is Heathers? Heathers is set in Westerberg High in 1989. The main character, Veronica Sawyer, is a nobody, amongst many other nobodies, dreaming of getting through each school day unscathed. She ends up taken under the wings of the three stereotypically beautiful but cruel Heathers – a Mean Girls style group of girls, all called Heather.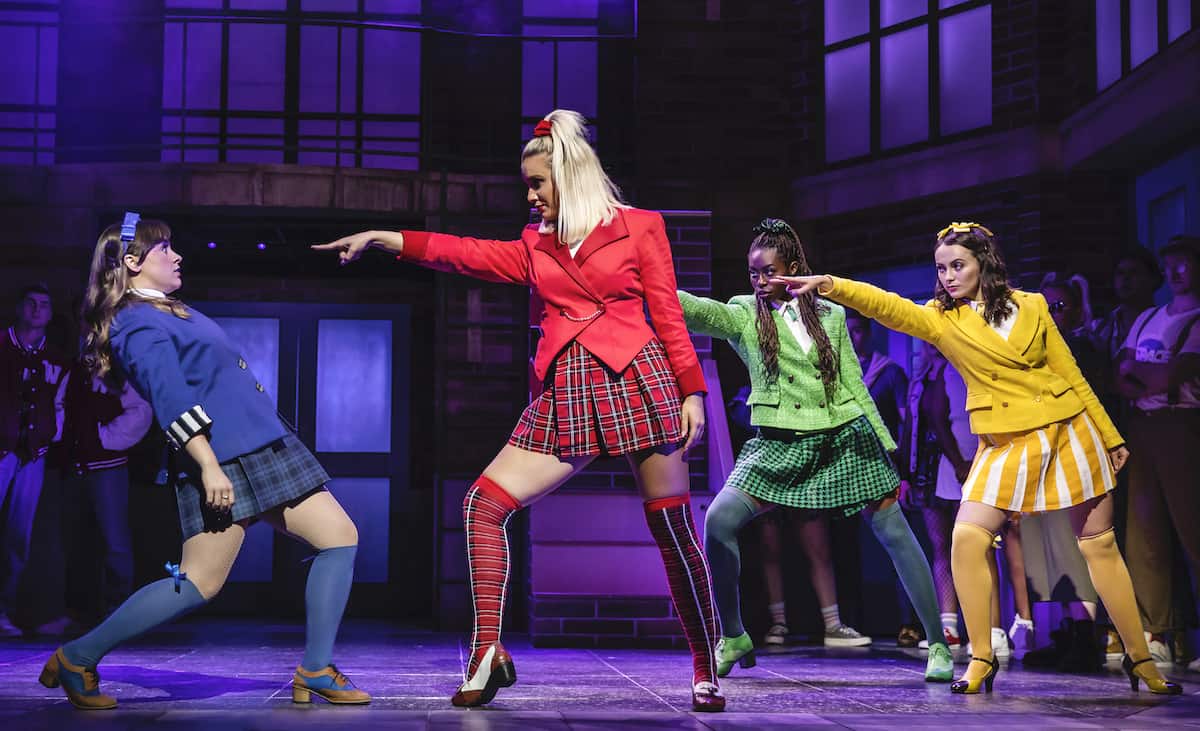 Veronica ends up being popular by association. That is, until JD, the mysterious teen rebel, turns up and turns her world upside down. The story is dark and twisted with an underlying theme of friendship, love and survival. Parts were hard to watch, some brought tears to my eyes and some were downright shocking.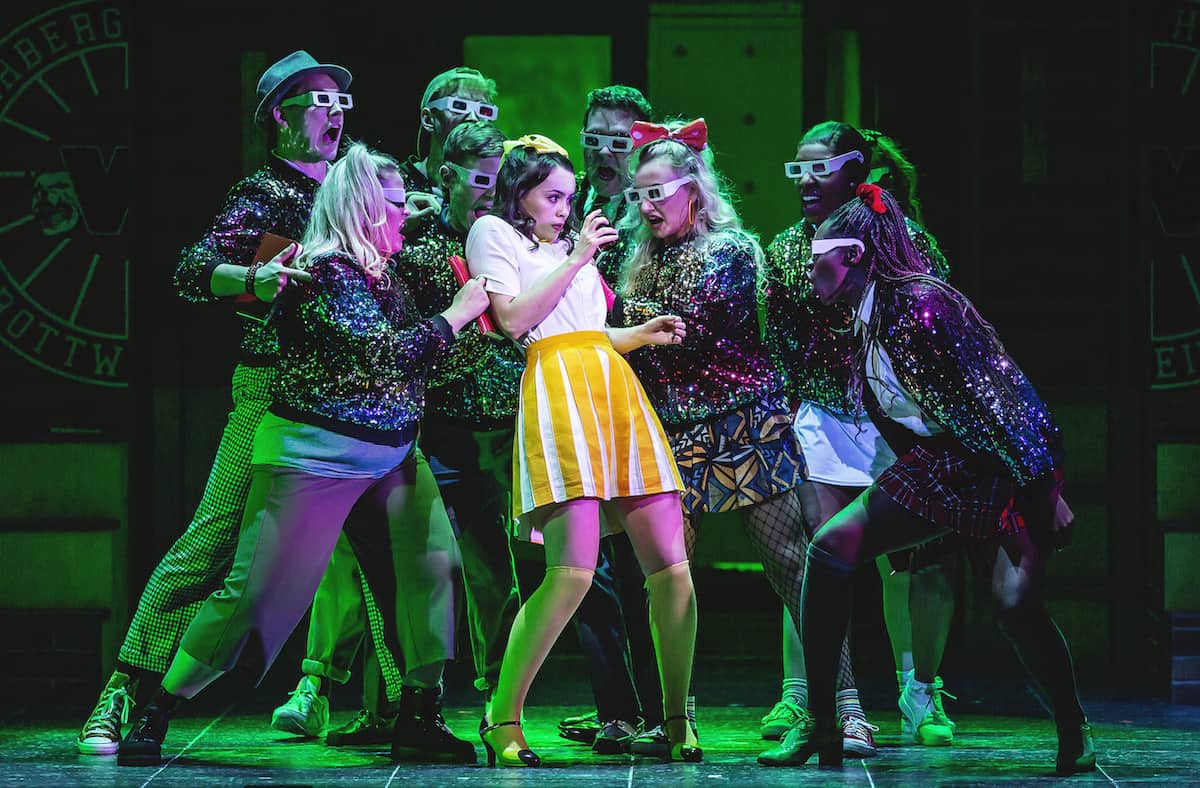 I absolutely loved the show – the singing was phenomenal. The songs fit the story perfectly and the choreography, lighting and effects made those songs into such a spectacular performance. All of the cast gave it their all and the characters were so utterly believable.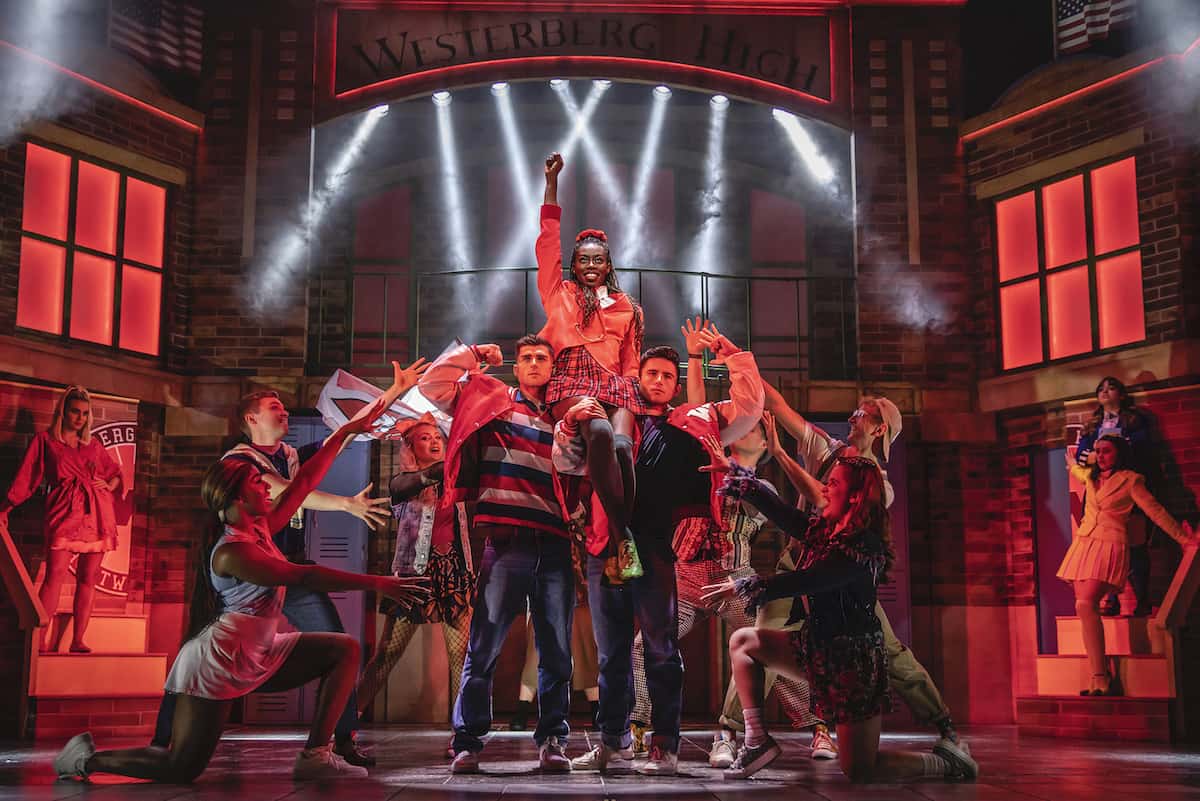 I was right there with Rebecca Wickes as Veronica, in her teenage angst of wanting to get through High School as easily as possible, not wanting to be picked on and just wanting to be accepted. I think a lot of people could relate to her and the inner turmoil or trying to choose between the easy route or the kind one.
I felt for Simon Gordon as JD, the lovable rogue with the huge backstory full of issues and the terrible role model in his father. He morphed so convincingly from the charming new boy to killer loner and you could feel all his emotion in every scene.
Maddison Firth portrayed Heather Chandler perfectly – her grating voice, unparalleled confidence and stance. She was clearly Queen of the High School and Meryl Ansah and Lizzy Parker were perfect as the two other Heathers, creating a formidable but still strangely likeable trio.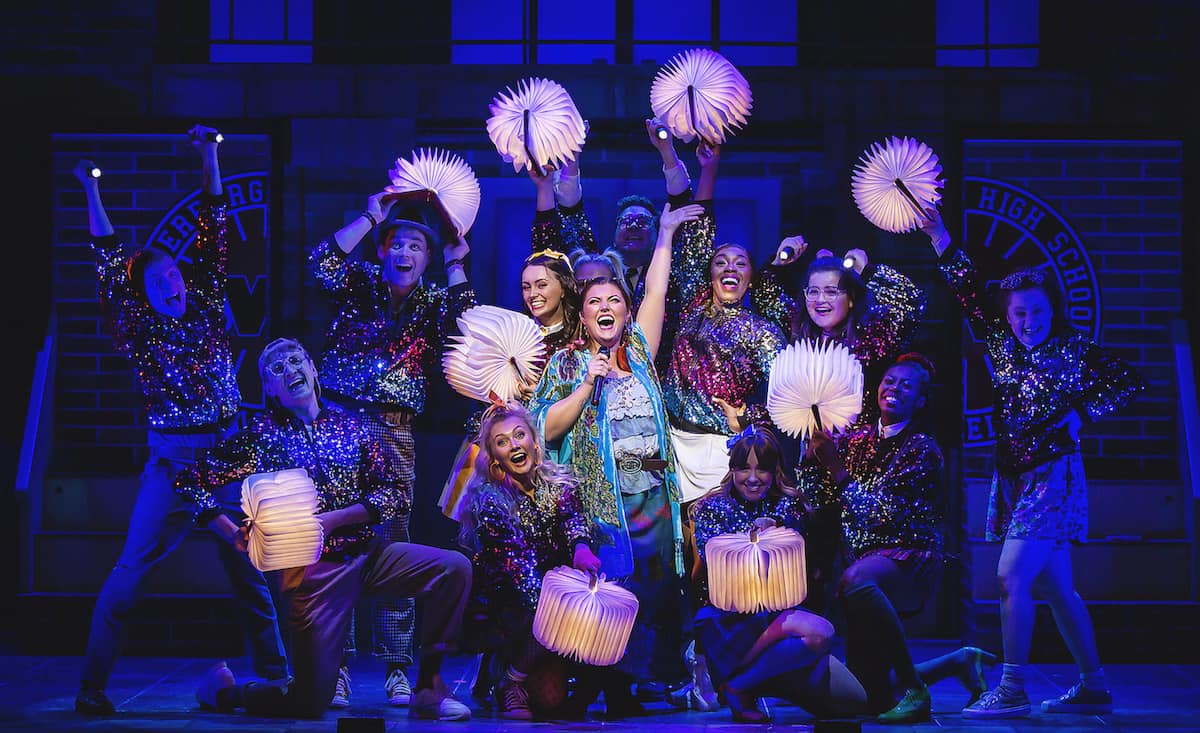 The show was so well put on. There were effects and surprises throughout that well really well done – a couple of costume changes that were unexpected – almost magical, and light up books that were nothing short of inspiring.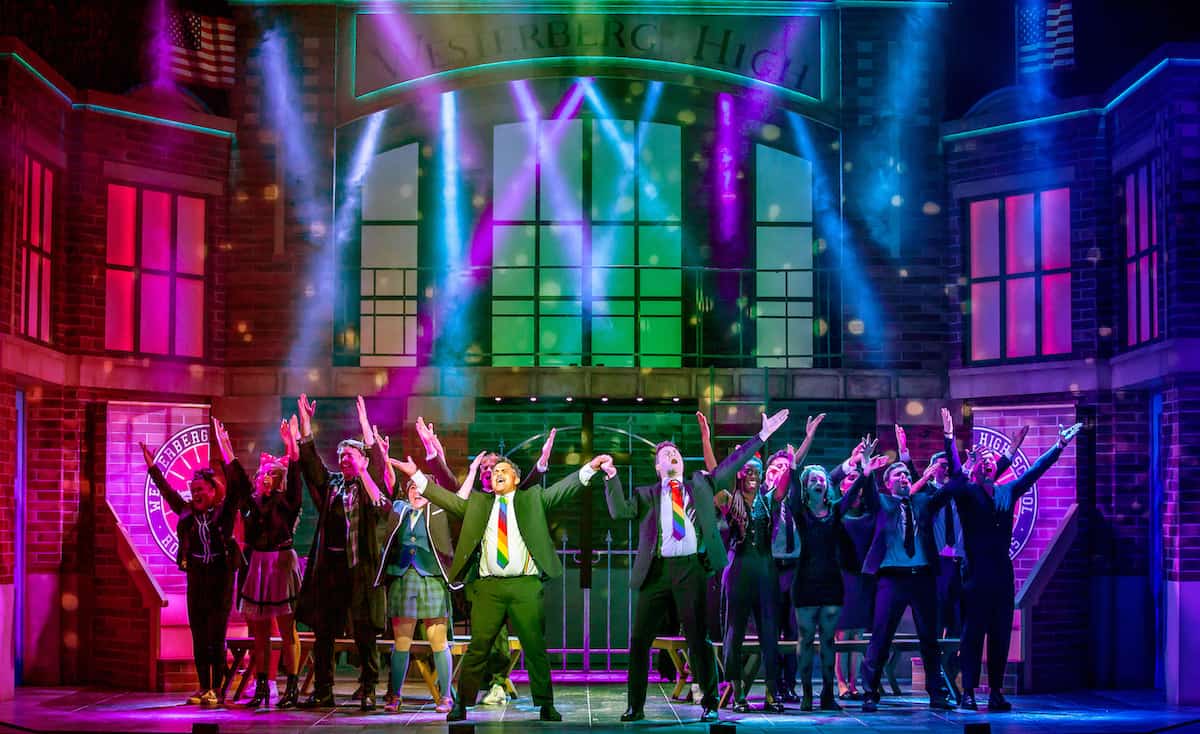 The music was perfect. From Freeze Your Brain that made me smile as I completely understood the feeling JD was describing through to Seventeen that ran through so much of the musical and I found myself singing it all the way home.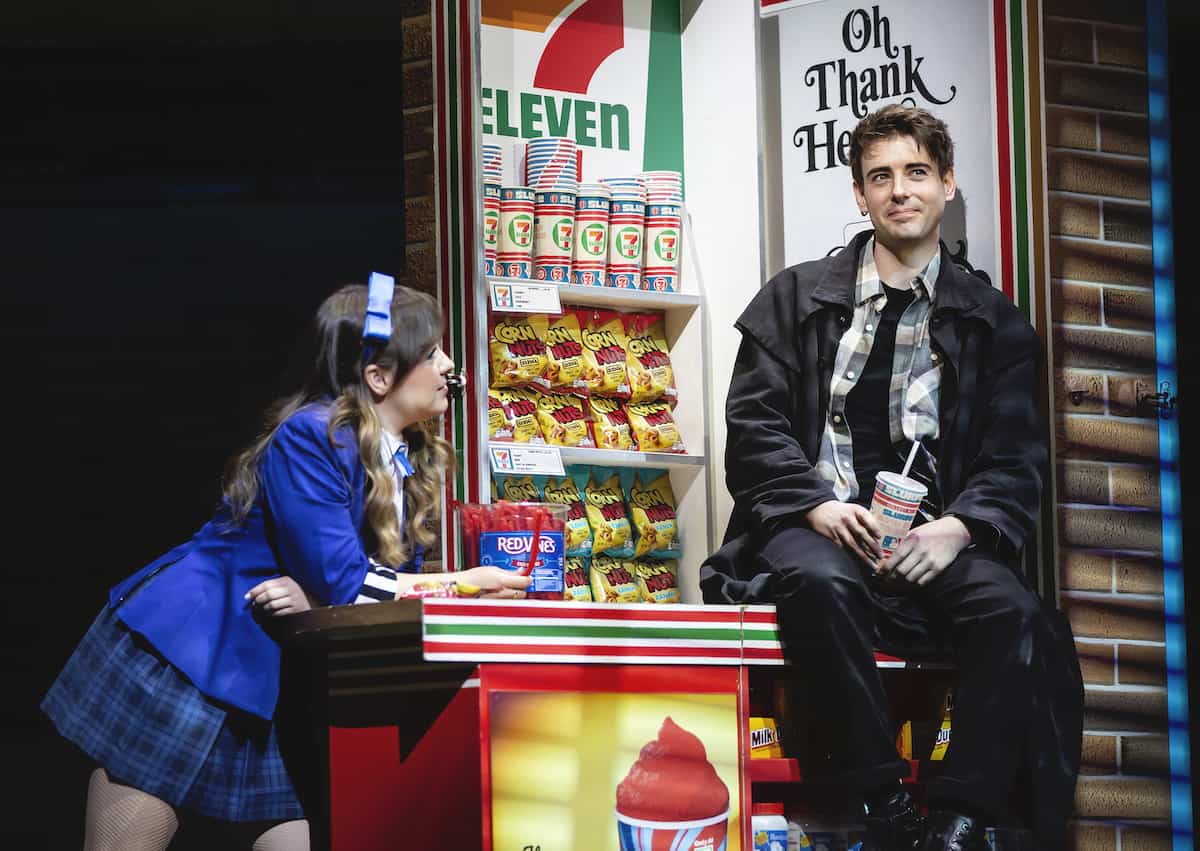 But, as much as I absolutely loved the performance, a couple of days later I'm still unsure if I loved the story. I've put off writing this review as I feel like maybe I'm simply easily offended and need to lighten up. I know many will see the show as pure dark comedy and, I could tell from the audience reaction and the massive laughter at times, that I was seeing the show somewhat differently to others.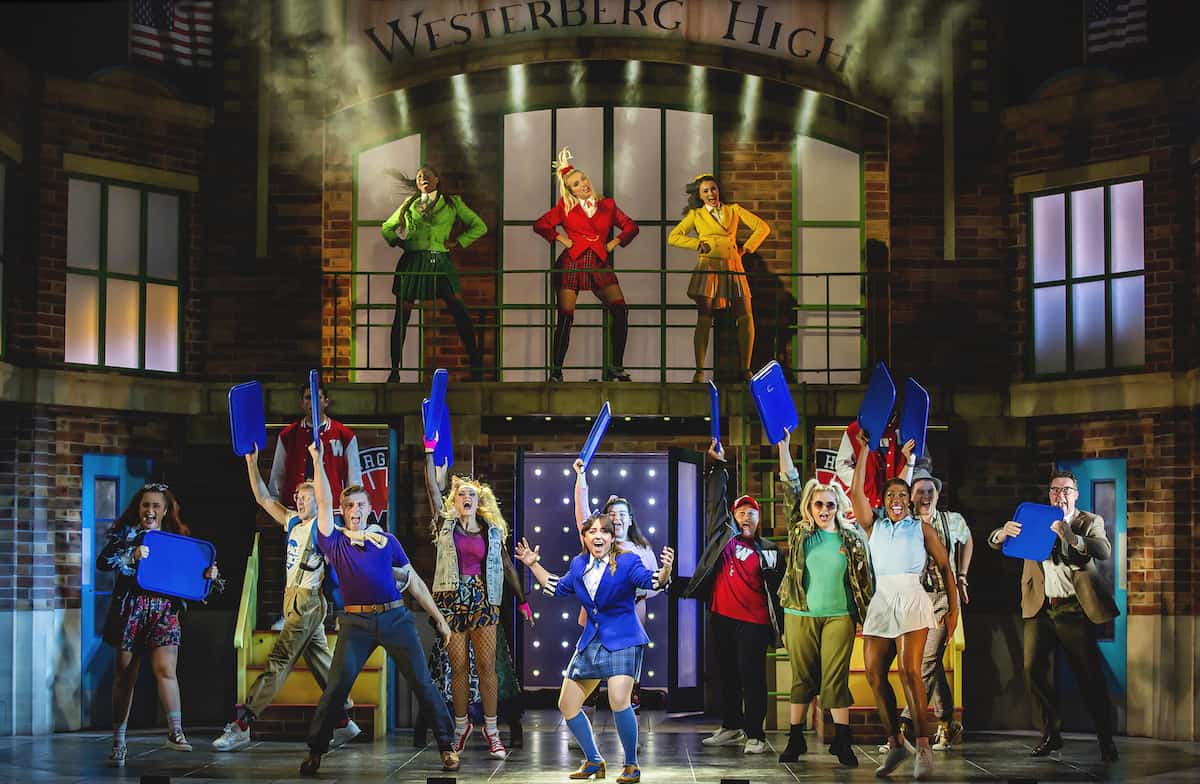 Heathers The Musical is recommended for ages 14+ and I think I'd be inclined to pitch it as an adult show. I had to keep reminding myself that the story was set in 1989, based on a 1988 movie and isn't set in current times. It starts with kids chanting offensive slurs like Freak! Slut! Cripple! Homo! and moves on to cover bullying, homophobia, sexual assault – attempted gang rape, suicide and High School children killing each other. It's a dark story that, as is often the case in theatre, could be found offensive in places. It felt like it was written to shock – and it definitely did that.
I'd love to see the show have more clear messaging – about the dangers of bullying, the lasting effect of teen suicide and the shocking reality of High School massacres. Instead it felt like it was making fun of teenage angst, seeing suicide – and even murders – as a blip in the road of adolescent years, and that, despite everything, kids can experience such horror and then just go back to normal and be 17 again. In that sense, I found the story baffling. I just didn't really get it and I'm not sure it works that well in 2021.
Having said that, I loved the cast and the whole performance. Everyone was on top form and gave it their all. If you loved the Heathers movie and love to laugh at teenage drama pushed to extremes then this is definitely a show for you. Just don't go to it expecting Clueless – it's a whole different genre!
Find out more about Heathers the Musical over on the website – it's at New Wimbledon Theatre for a couple more days before moving on to Bristol, Milton Keynes and High Wycombe. See all the UK Tour Dates here.