Disclosure: The products featured were sent for inclusion in this gift guide however all opinions are my own.
This post contains affiliate links and I may receive commission if you visit a link and buy something. Purchasing via an affiliate link doesn't cost you any extra, and I only recommend products and services I trust.
Most of us have a dad to buy for at Christmas. Whether it's our own dad or our children's dad, I thought it would be good to put together a gift guide of ideas for the men in your life. I have quite a few dads to buy for and so I hope this gives you some gift buying inspiration too.
Here are a few gift ideas for dads to get you started.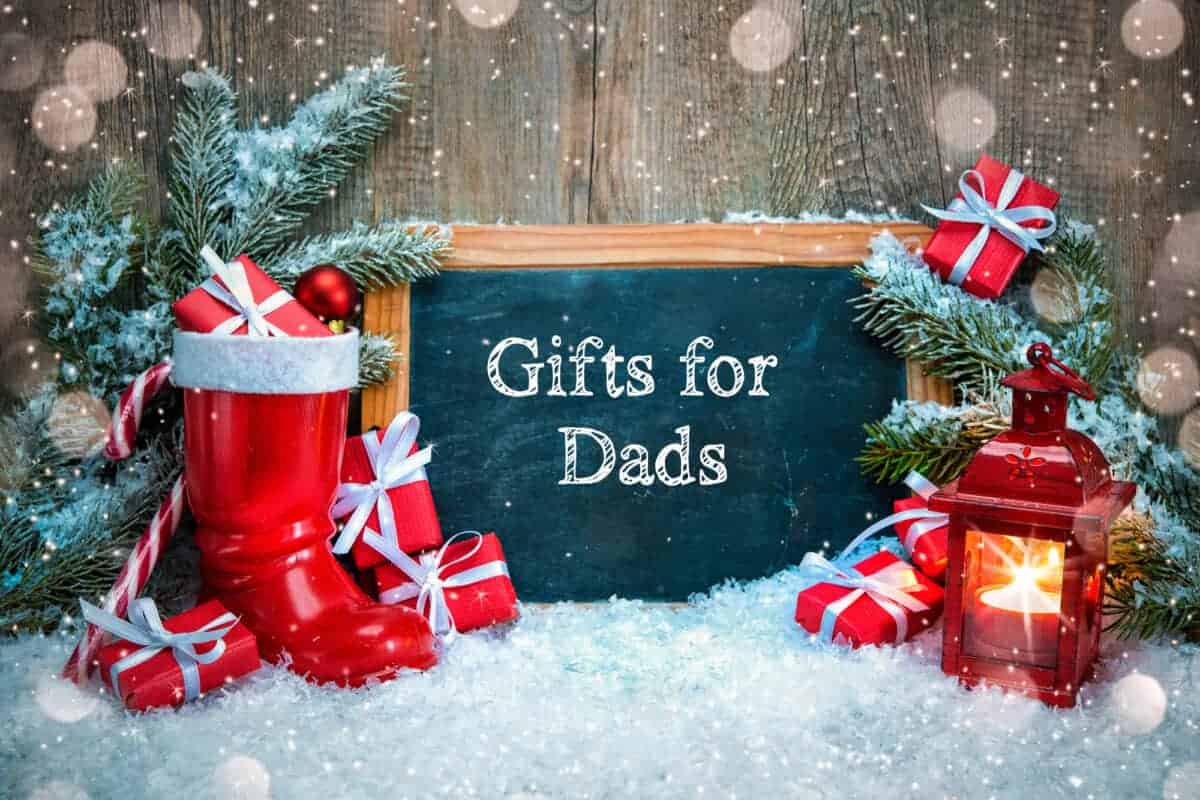 Something to eat or drink
Food and drink gifts are always high on my list for any occasion – Christmas especially. All the dads in my life love coffee and so it's only right that coffee would be on this list. This year our favourite is Black Insomnia. A really strong coffee made using traditional barrel roasting techniques, it's the perfect gift for early-starters, busy parents and workaholics. With ground coffee or beans, pods and coffee drip bags available, it's one that any coffee lover should try.
Something to enjoy food and drink with
On days out or trips to the office, it's lovely for dads to have a lunch box or snack boxes to keep their provisions in. As soon as I saw this set of Nesting Storage Boxes from VeryNeko I just had to have them on this list! With retro Star Wars themed images on them, they're the perfect snack boxes for any man on the go.
But, they could also be used for storage, creating a pyramid on a desk and keeping stationery tidy. I could also imagine them with nuts and bolts in, spare batteries or USB wires that end up everywhere! They're versatile boxes with a whole host of possible uses.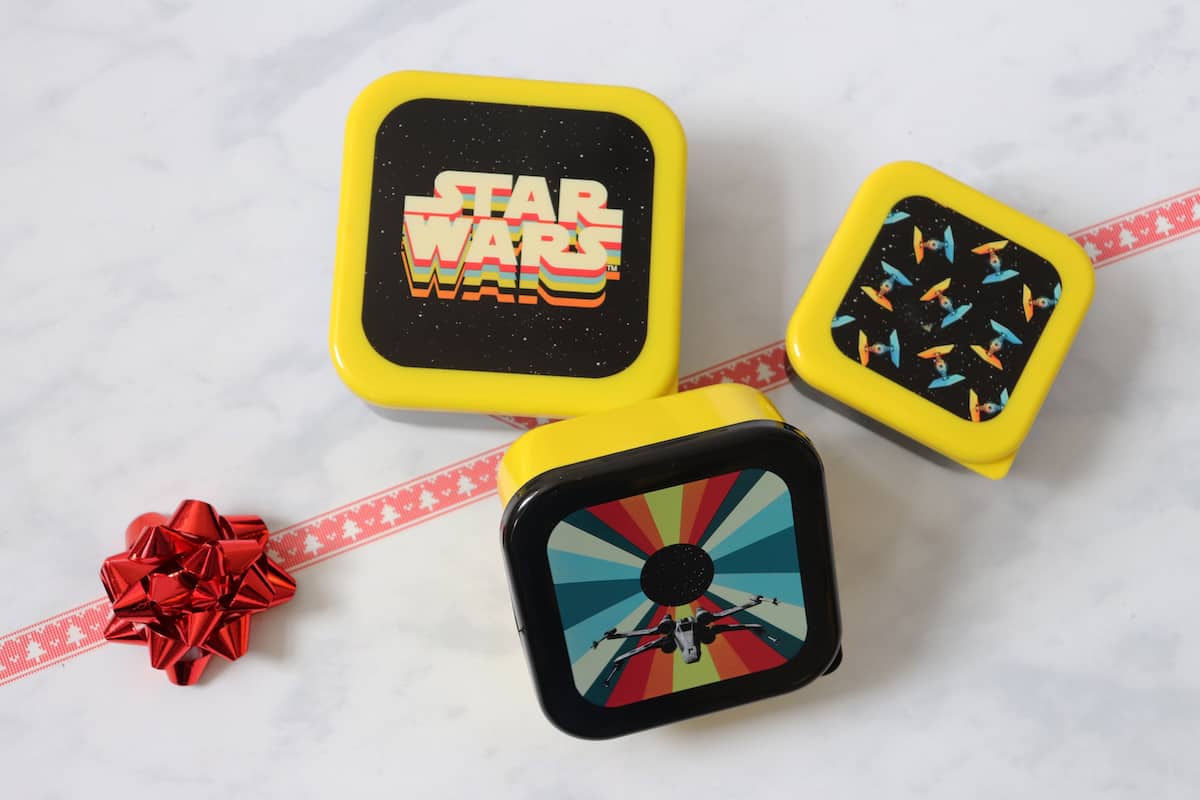 What does every man need alongside snack pots? A nice drinks bottle, obviously. This NASA Metal Travel Bottle is a great gift idea this year. Really well made and perfect for any space fan, it keeps drinks hot or cold for up to 6 hours and is made to last. Any dad will be using this flask for years!
If your dad loves an alcoholic tipple then a decanter could be a lovely gift and this Globe Decanter Set from Find Me A Gift is one of the nicest I have seen. The globe shaped decanter sits beautifully in a wooden cradle and even has a glass ship inside the globe too. The attention to detail is amazing.
The set comes complete with two matching glasses, with the world etched on the sides of them. I can just imagine a dad sitting there, enjoying his evening drink whilst planning his next adventure. This would look wonderful on any drinks cabinet or in the corner of your dad's study.
Something for the home
I love giving gifts that can be appreciated, used or enjoyed around the home. Top of my list this year are prints to decorate any walls in the recipients home. Ink and Drop have a great range of prints from movie quotes and typography to neon signs and reproduction artwork. My favourite for any coffee loving dad is this Fresh Brewed Coffee Print which could have pride of place in any kitchen or office space.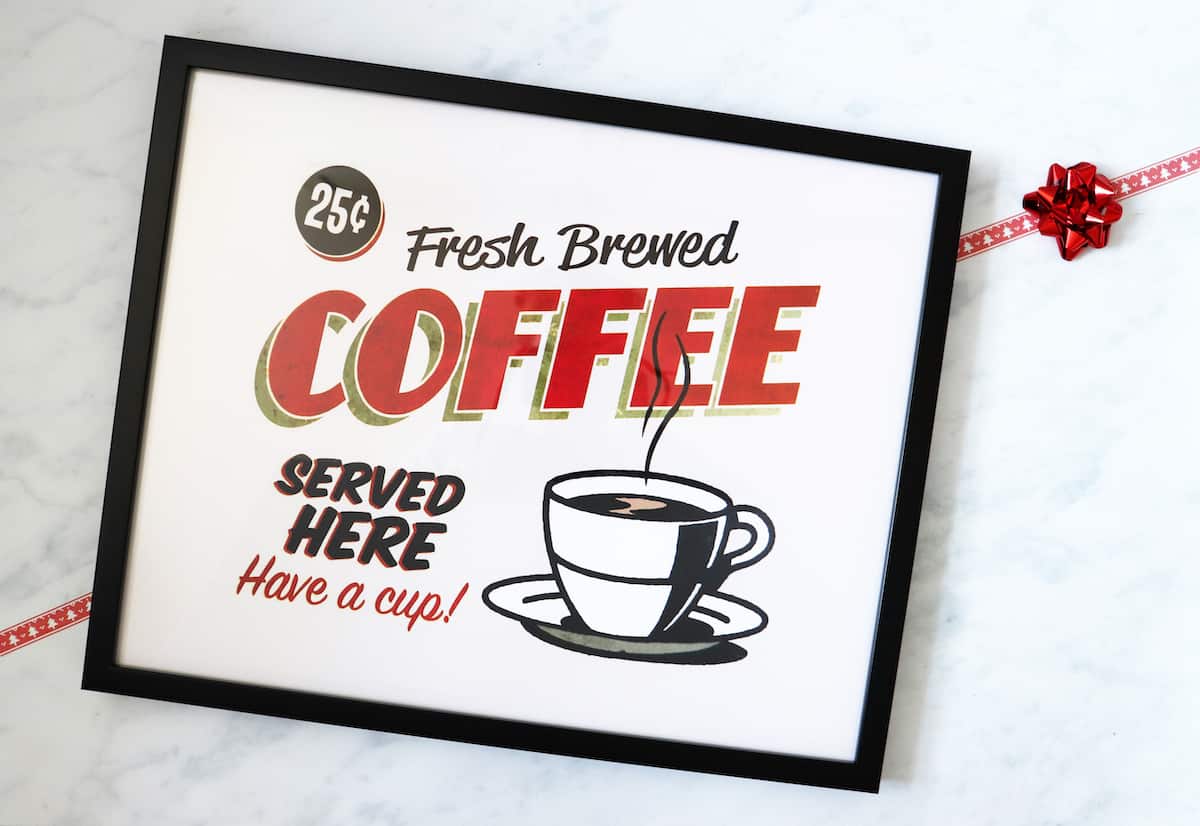 You may think diffusers are just for women but, you'd be wrong. Bath House have a fantastic range of products that include diffusers in musky, manly scents, perfect for any dad's home. The Blacksmith scent has been inspired by the atmosphere, heat and craft of a traditional blacksmith workshop in rural Cumbria and has a wonderful woody, leathery smell that anyone will appreciate.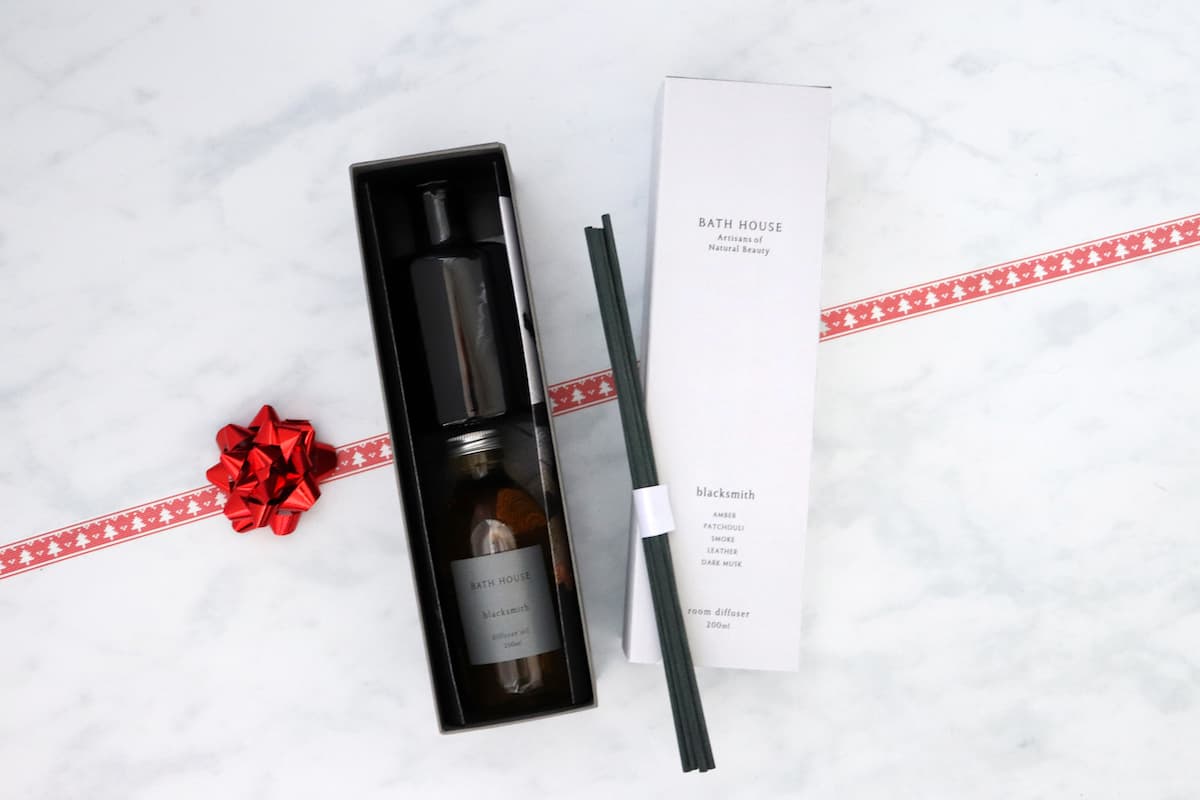 For something quirky this Christmas, I love this hippo desk tidy. Red Candy produce fantastic gifts and this gorgeous hippo would take pride of place on any desk, storing all your dad's prized possessions until he needs them. or, it could be filled with stationery, sweets or anything else he wants to keep close at hand.
Another product that would look great on a desk or anywhere around your dad's home is the Magnetic Hourglass from Kikkerland. Well made and beautiful to look at, it's a one minute timer that creates captivating shapes with the power of magnets!
Something thoughtful for at home would be a Kloche figuring. The Dad's Shed piece feature a really beautiful, intricate shed, complete with a dad figure and ladder, inside a glass dome, a scene that will resonate with so many dads! It's something different that any dad who spends time in their shed would appreciate.
Something techy
If you're looking for a techy gift that they probably won't have already, a digital breathalyser could be just the thing. The AlcoSense Excel is a smaller, personal version of the breathalyser used by several police forces. It has a colour screen which clearly shows if you are over the limit to drive – great for the morning after an evening of drinking to see whether you still have alcohol in your system.
Another great gadget that any dad would enjoy getting to grips with is the Wave Mini Smart Indoor Air Quality Monitor from Airthings. Easy to set up, wirelessly connected and battery-operated, the Wave Mini monitors indoor air quality. Built in sensors measure toxins and chemicals in the air that can negatively impact your health, as well as monitoring room temperature and humidity. Working alongside a simple app, you can view insights over time to see how your air quality changes through the year and make adjustments as needed.
Something to wear
Socks have long been a go to gift for dads and I doubt that will ever change. This year, Burlington have a fantastic range of socks to suit any dad – with a few Christmas varieties too. All Burlington socks are great quality, made to last and are sure to be socks your dad will appreciate all year round.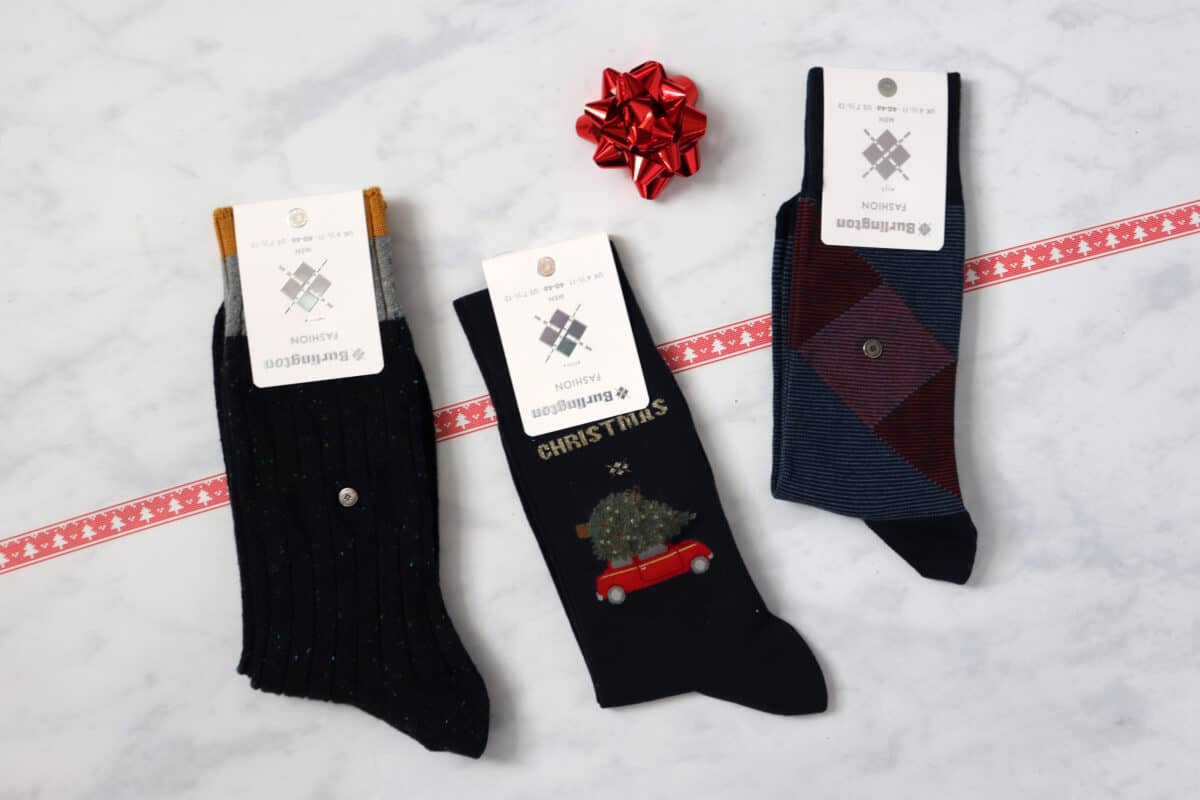 One thing that men always seem to need is belts. Different colours to go with different outfits and different styles to go with casual or formal wear. Trendhim has a fantastic range of belts to suit all budgets and I love this thick black leather belt. Available in a range of sizes and really well made, it's an everyday belt that could work for both smart and more casual looks.
Clothes are always a great gift for dads and I love buying t-shirts that really reflect their taste and style. Slogans or ones that depict their favourite music, movies or characters are always a great choice and I love this vintage style Star Wars tee from VeryNeko. They have a great range of Star Wars products perfect for any Star Wars fan!
A watch is a fantastic gift for any dad at Christmas and there are some beautiful ones in the Nordgreen Black Friday offer. Whether your dad would like a metal or leather strap, there are many timeless designs that would be perfect for him.
Aside from clothing, men like to wear their fragrances, as well. While buying your dad some deodorant might send the wrong message, and no one wants to be told they smell for Christmas, getting him a men's fragrance can be a really touching and special gift. There's something a lot classier and more widely appreciated about a good fragrance, and you might just help him find his new favourite scent.
Something to feel good
Toiletries are always a great gift for men and something a little bit more special than they'd buy for themselves always makes a really lovely gift. This Razor MD Travel Trio is a great gift idea and includes Pre Shave Oil, Shave Cream and Post Shave Lotion to make sure that they're always well groomed even when they need to travel light!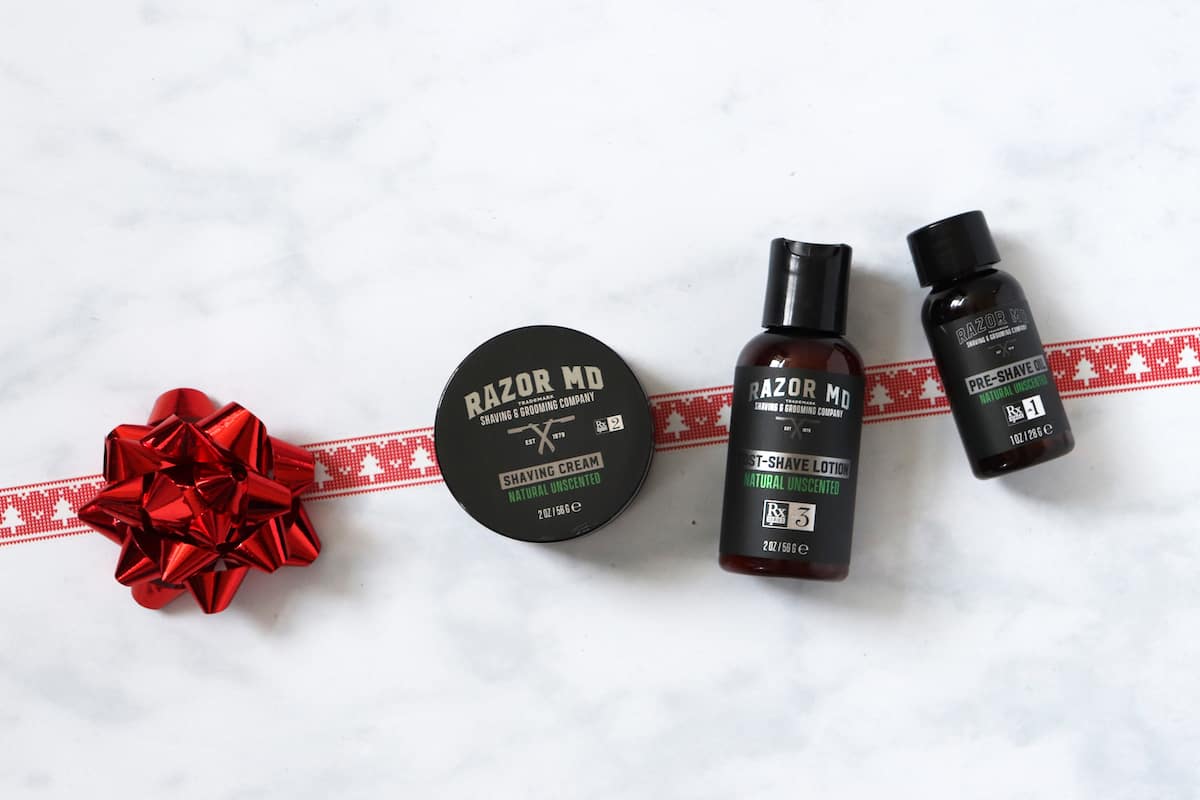 Another great option for shaving is a set of shaving soaps from Trendhim. The set contains three Proraso soaps that are suitable for all skin types and give a really rich lather. In three different varieties – Sandalwood and Shea Butter, Eucalyptus and Menthol and Green Tea and Oatmeal, they are the perfect way to start the day, leaving skin feeling soft and smelling amazing.
As well as the diffuser above, Bath House also have a fantastic range of toiletry products that are great for men. The Masculine Discovery Set of colognes has a wide range of aromas to suit any man. The set of fragrances is perfect for anyone that loves to find a new scent and includes five different 2ml colognes in a range of scents from woody and earthy to the more spicy or fresh.
Another great Bath House gift would be the Patchouli & Black Pepper Bestsellers Mini Kit. Including four of the Bath House best selling bathing and body care products, all scented with the warm and rich Patchouli & Black Pepper fragrance. With bath soak, body wash, body lotion and body cream all in gorgeous glass bottles, it's the perfect set for travel or just trying something new. Plus, you can get Bath House refill pouches to top up the bottles again and again.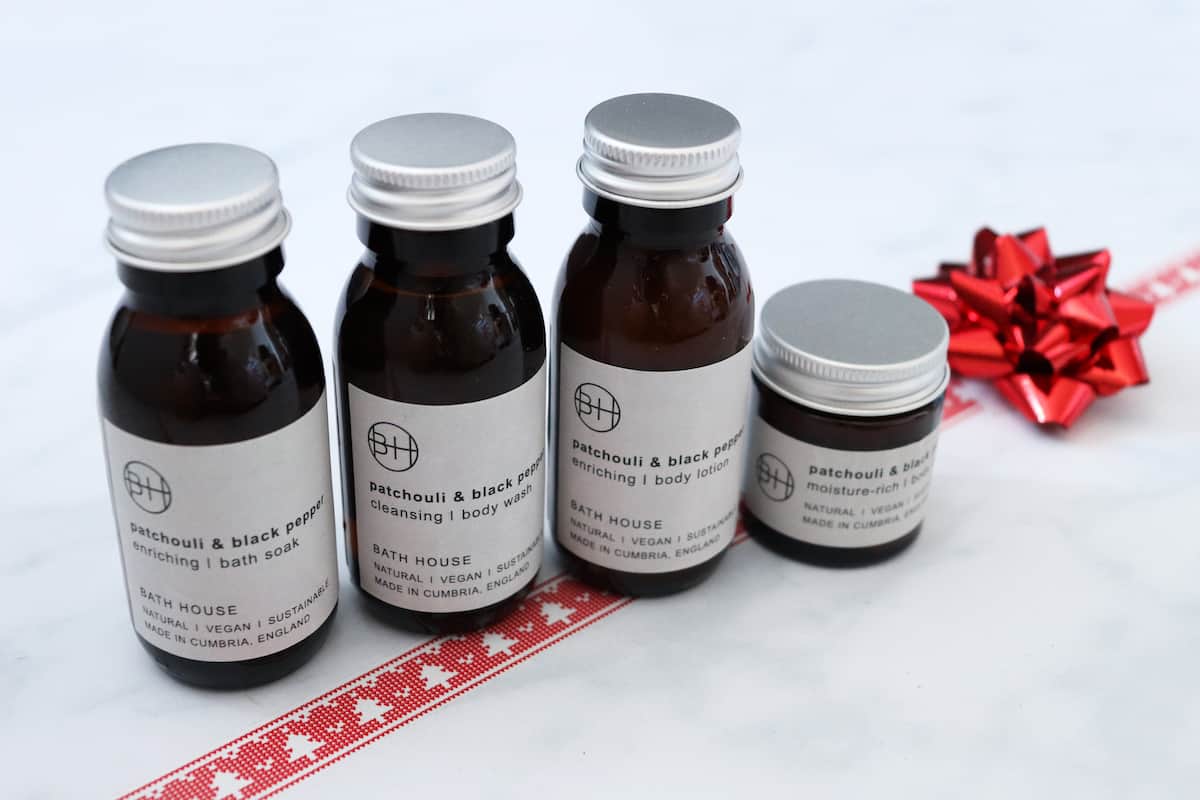 Something fun
One of my favourite fun gifts this year is an experience voucher, where your dad can choose the perfect experience for him. The Mega Choice for Thrills voucher from Find Me A Gift has 340 options so you know there will be something perfect for everyone. There's everything from Surfing to Abseiling, Caving to Karting! Whether your dad loves to be out on the water, up in the air or with both feet firmly on solid ground, you can be sure he'll have a great time with this voucher – and it includes a few experience options for two or the whole family as well.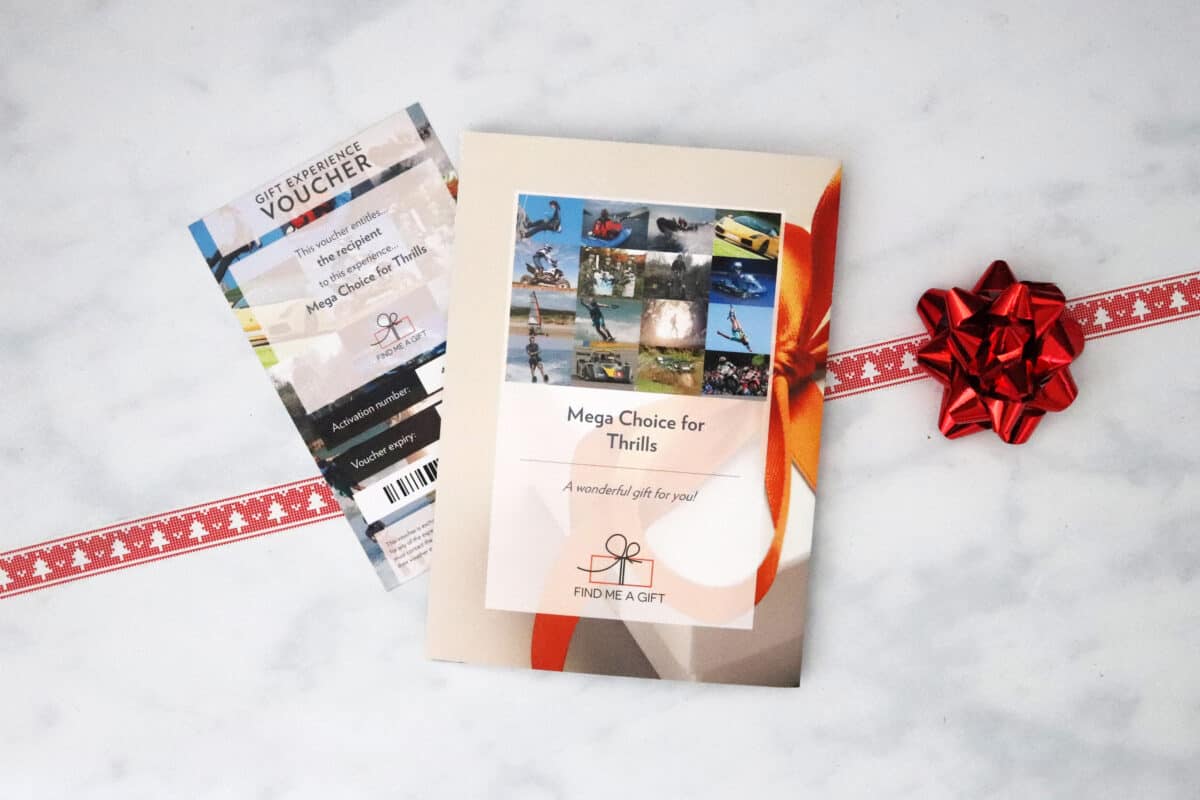 Games are always something fun to gift that dads can enjoy at Christmas and throughout the year. Battle of the Ages is one of my new favourite games that teenagers and adults can enjoy playing together, testing your trivia knowledge of each other's generation of pop culture.
A real adult game – unsuitable for children – is 50 Clues – Part 1: The Pendulum of the Dead – the first episode of the murderous 'Leopold' trilogy. This immersive puzzle game gives the experience of an escape room but played at home – great for over Christmas with the whole family together. Along with using a web app, you combine objects, solve puzzles and decipher codes to complete the game story, helping Maria to escape from the hospital and find her son.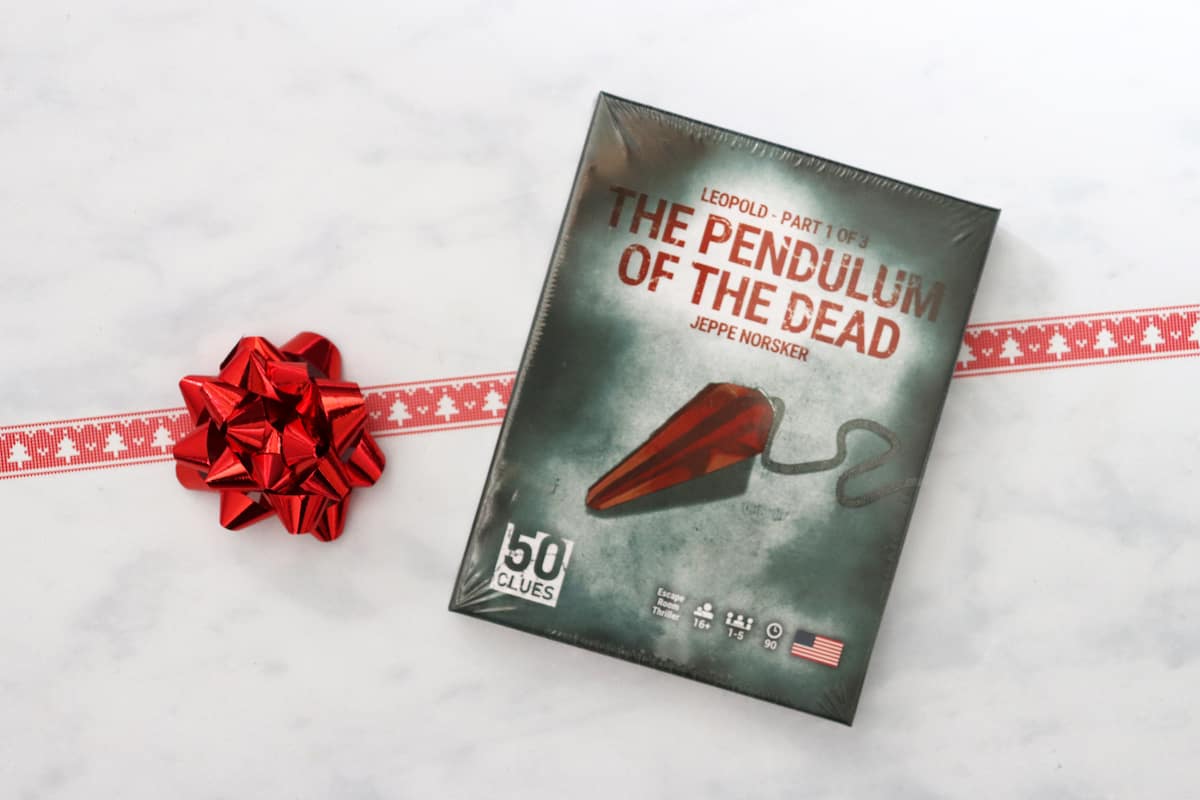 An adult game that will definitely make your dad laugh is Calm Your Tits. It's a hilariously funny pairing card game where everything could go tits up! It's a simple game, where you have to win all the cards but you'll be shouting out 'Nice Tits' 'Tough Tits' and so many other funny phrases along the way.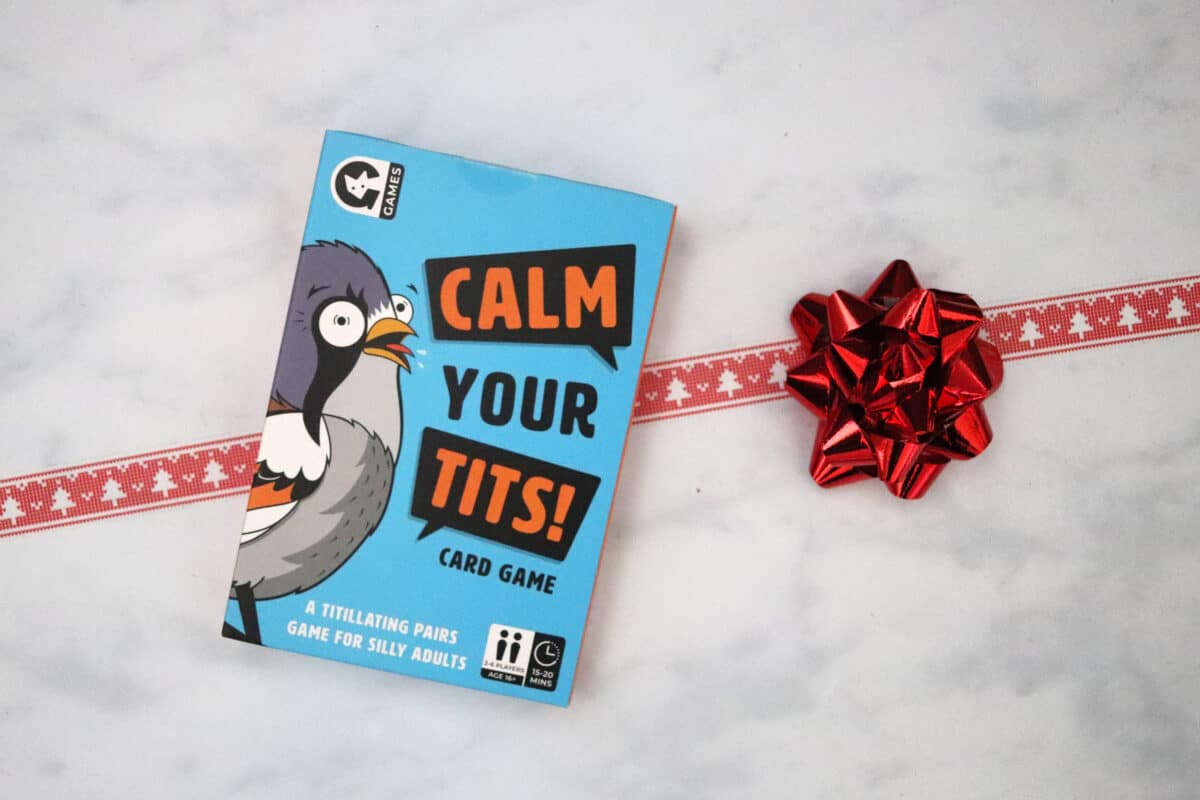 Lego will always go down well at Christmas and I love the new range of Lego Star Wars helmets that I'm sure any dad would love too. The Star Wars Stormtrooper Lego Helmet set looks fantastic once built and would look great displayed in any home.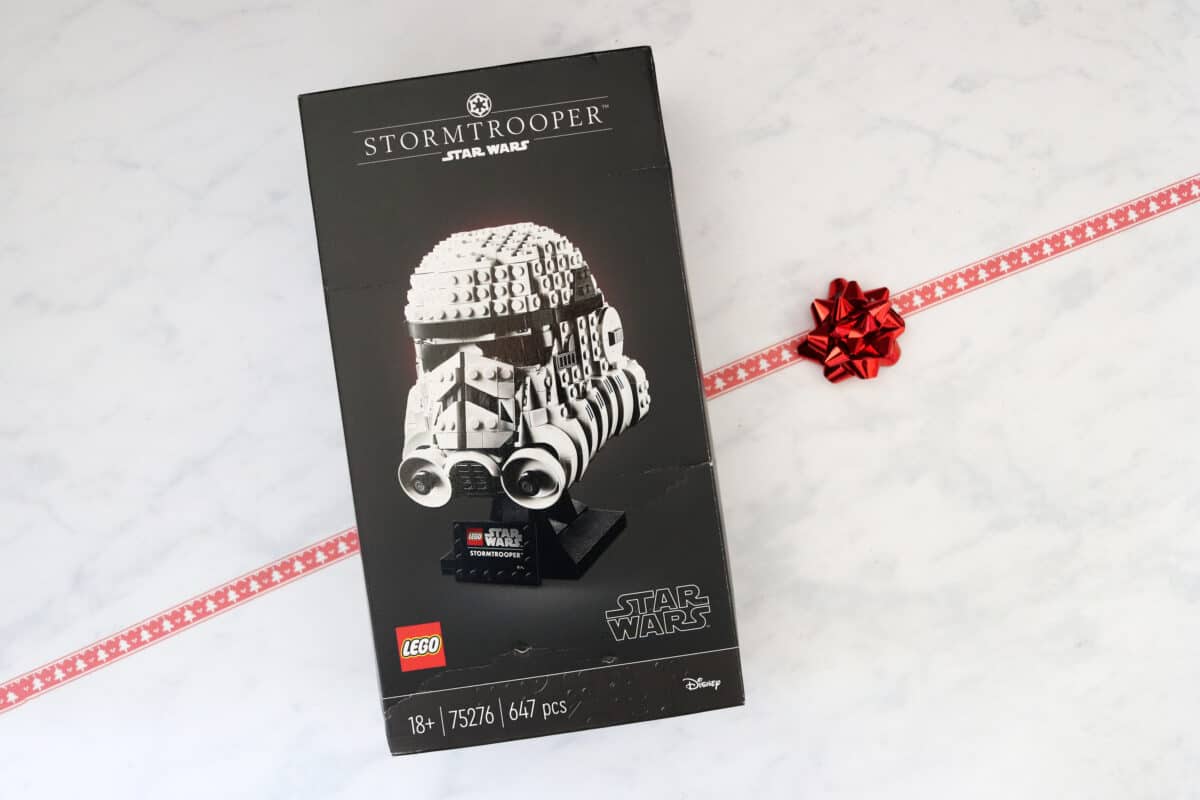 Another great Lego choice is the Lego Technic Ford Raptor. With over 1300 pieces, it will keep dad entertained throughout the festive period and will look fantastic once built too. You can see more big kid toys over on the Very website – perfect for the dads who are still big kids in your life!
If you want something fun but a little different, Buyagift have a fantastic range of food and drink experiences and our favourite this year is the Gentleman's Champagne Afternoon Tea for Two. Complete with favourite treats like Welsh rarebit fingers, mini smoked salmon bagels and roast beef in Yorkshire puddings it's the perfect experience for any man to enjoy with a friend or family member after Christmas.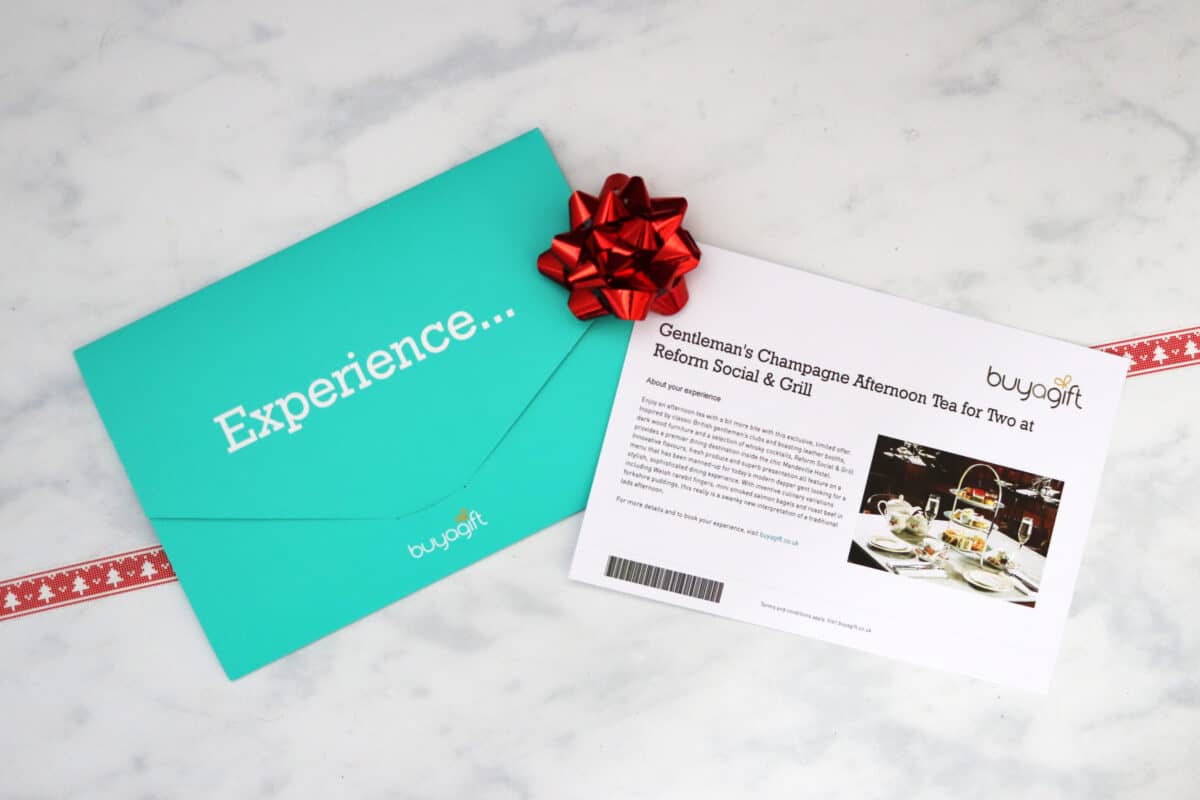 Something to read
Most of the men in my life love to read and so books always make a great gift – especially if they're something they wouldn't have bought for themselves already. The Boy From the Wild by Peter Meyer is an inspiring true story about a boy who grew up on a Wild Game Reserve in South Africa. It's perfect for lovers of adventure.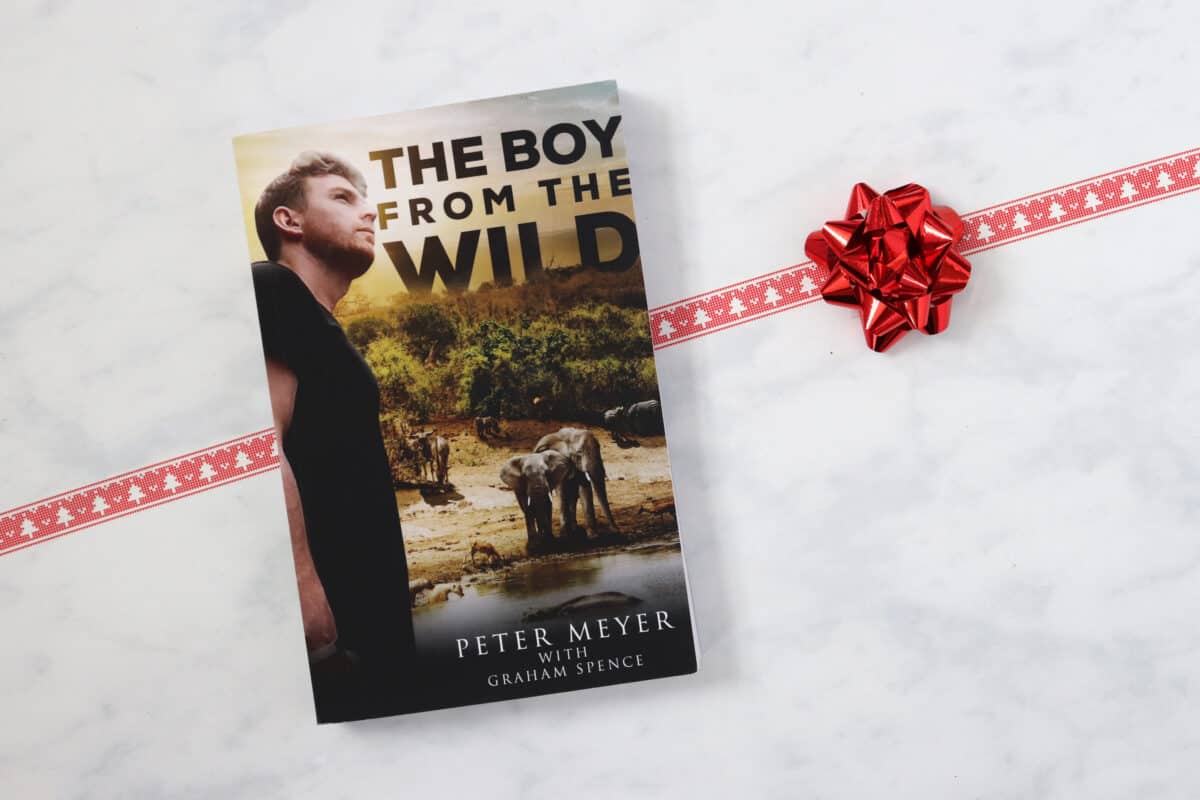 Following Peter's journey as he survives rhino attacks and snake bites and befriends elephants and warthogs, it's a really personal journey of freedom and resilience and a story that anyone would appreciate reading.
Something practical
Stationery is always a lovely gift and a Moleskine Classic Notebook would be great for any dad to unwrap. The luxury finish would work beautifully both at home or the office and with a choice of plain, lined or dotted pages there's a notebook to suit every purpose too.
If your dad loves to cycle then a bike phone holder from Kikkerland could be just the gift for him. Great for using maps on the go, or knowing when a call is incoming to pull over and answer it safely, it will keep his phone secure and safely visible whilst out in the fresh air on his bike.
So there you have our gift ideas for dads this Christmas. There are so many things that you can get for the men in your life and I hope this has given you a little bit of inspiration. Happy Christmas shopping!