There are times of the year where things happen and it all feels a bit surreal. Taking the children to Stowe National Trust at the start of November, dressed as elves, was one of them.
You see, we had to take photos for our Christmas cards and there would definitely be better background at National Trust than in our garden – or anywhere else no-one would see us!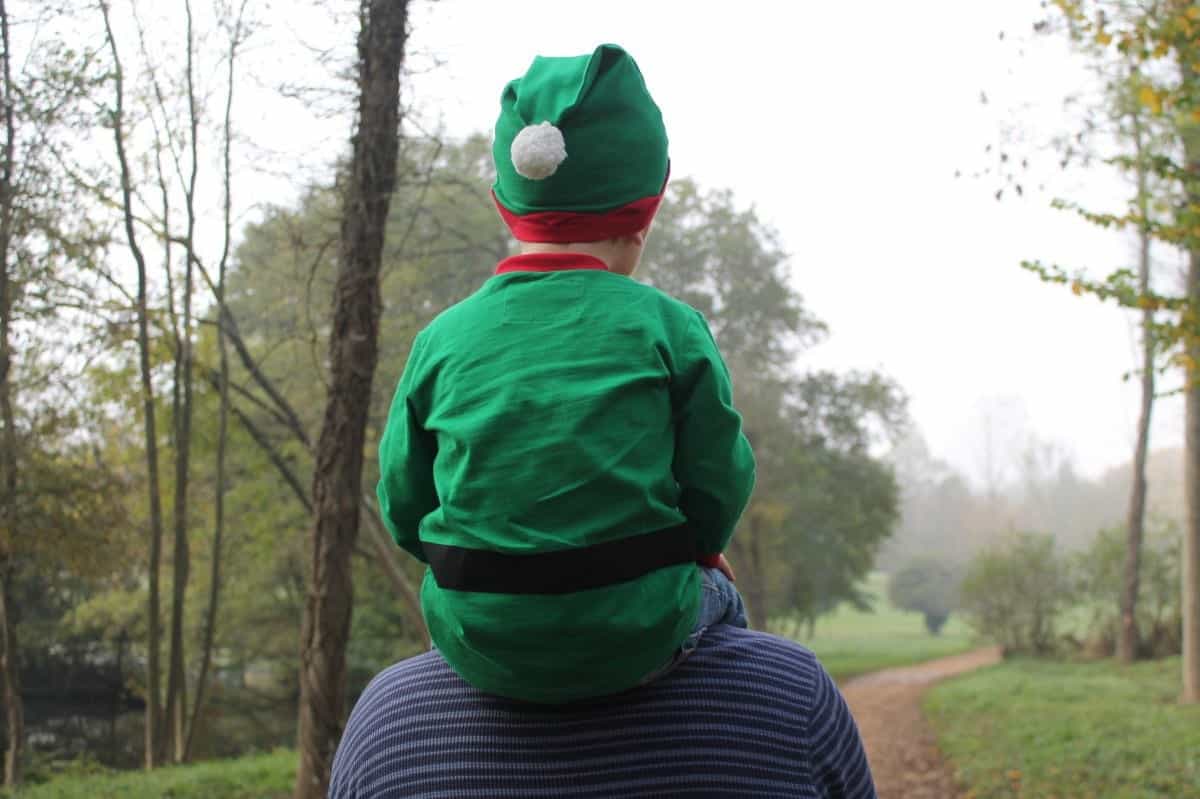 The children loved being elves, complete with matching hats, and as far as they were concerned they were just playing dress up – neither of them had associated it with Christmas at all.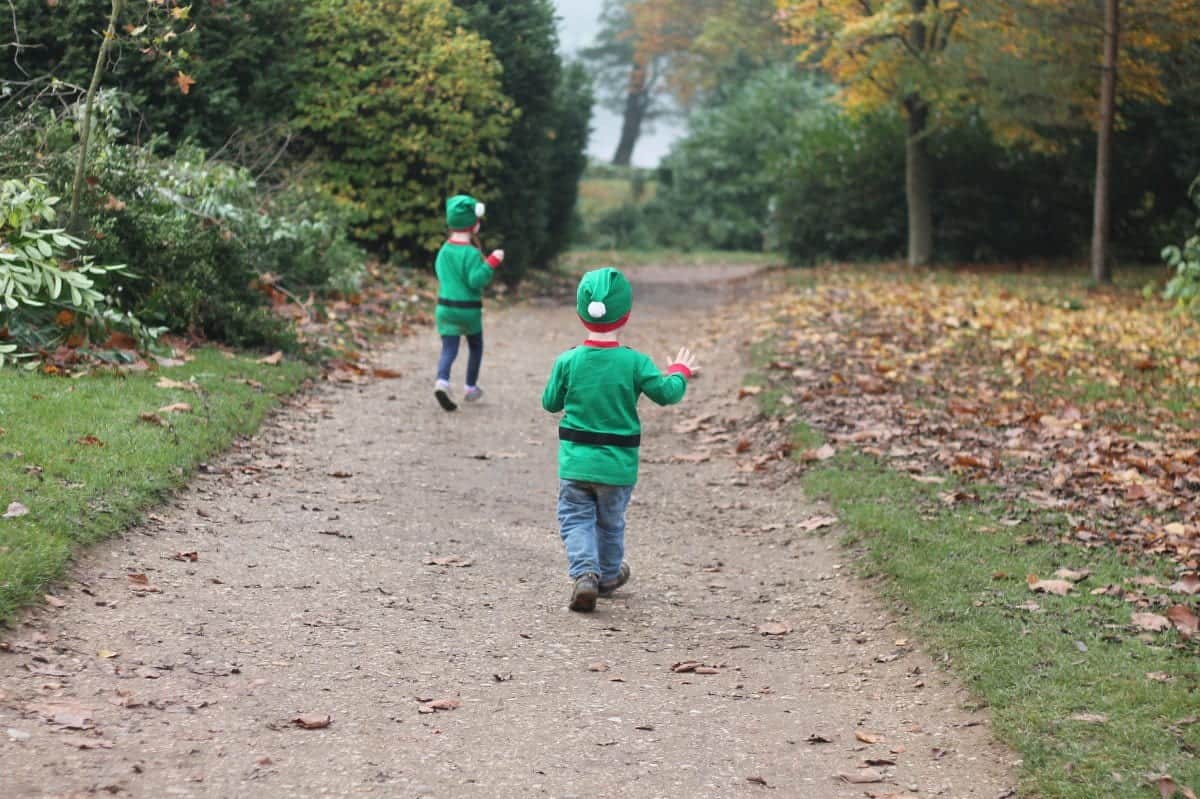 We did get some funny looks as the children had their little elfie adventure but we also got a lot of smiles too – I think they brightened people's otherwise dreary – and foggy – November morning. It's not often you see a pair of elves running through the trees, laughing and giggling as they go.
LP and Little Man had a great day and we managed to get some natural looking elf photos for our Christmas cards this year. The hats kept them warm and we all had such a lovely time. I'm almost tempted to take them out dressed as elves more often!