Disclosure: The products featured were sent for inclusion in this gift guide however all opinions are my own.
I love creating gift guides at Christmas but one member of the family that is often forgotten about is the cat or dog so I thought I'd put together a few ideas of gifts for the furry member of your family.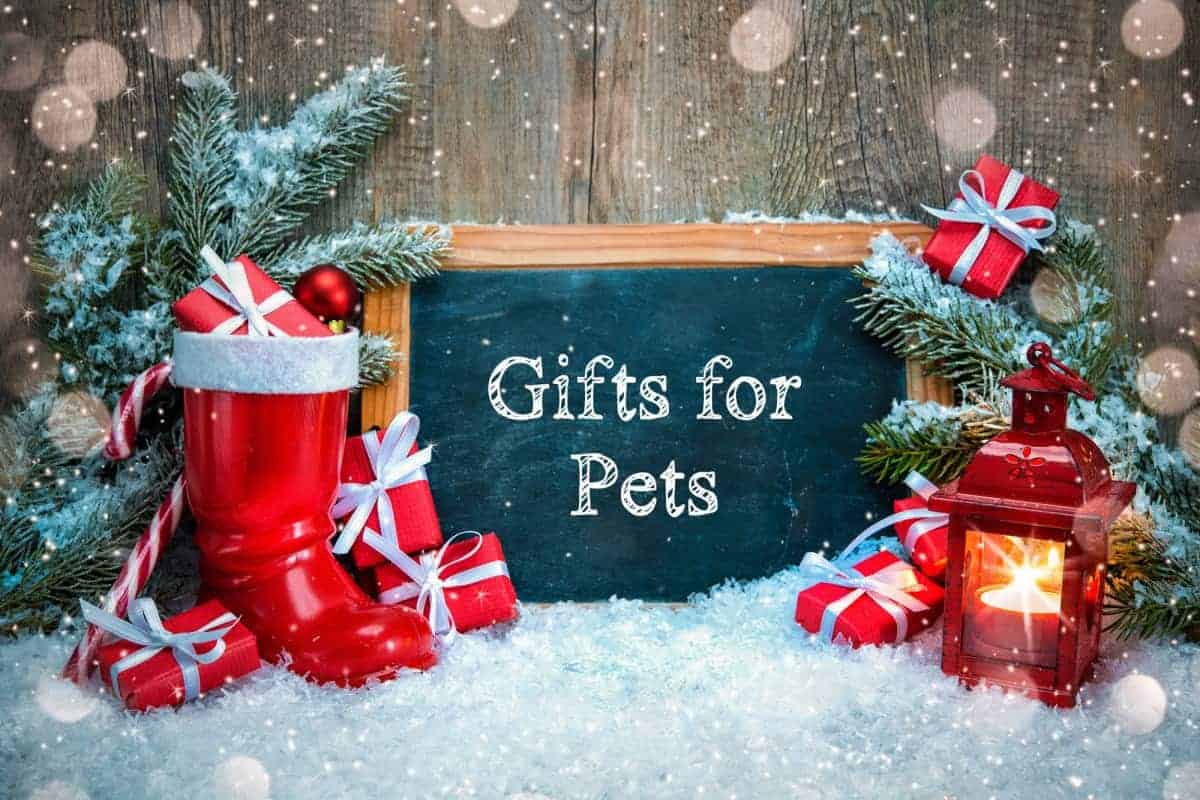 Bubblegum Balloons have a great range of personalised baubles for anyone you can think of and they sent our cat her very own personalised pet bauble. With silver or gold options there is one for every colour scheme and it will be a beautiful reminder of our furry friend whenever we look at the tree.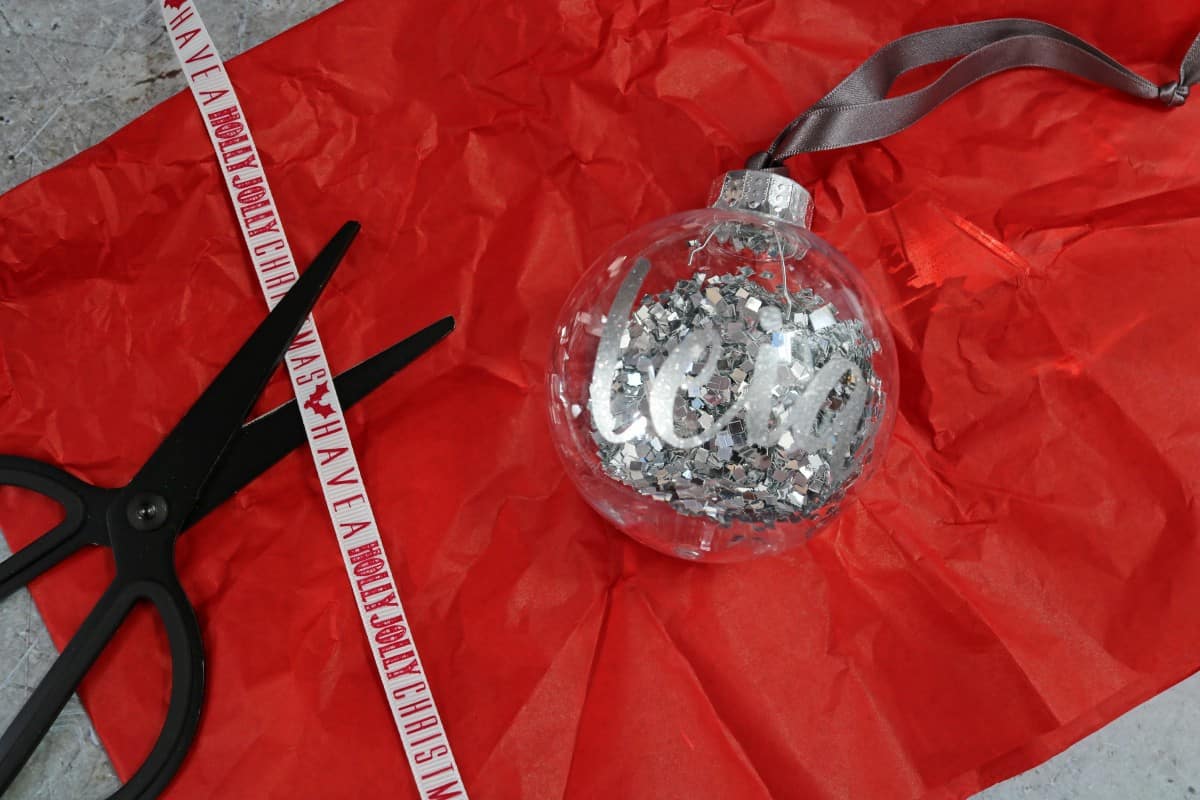 Nylabone have a fantastic range of dog chews to suit every size dog. I know from experience that you really need chew toys in your life as a dog owner but you also need to make sure that they don't break after the first chew – and Nylabone are great for that. Tailored to a dog's strength, chews range from puppy ones through to extreme ones for the biggest and strongest of dogs. They also have a great range of healthy dog snacks that take time to chew and eat too.
Pets love nothing more than a good stroke, scratch or rub making Mikki's products a great gift for any dog or cat. With grooming gloves, massage slickers and brushes for every pet size they are a gift that your pet is bound to enjoy – being groomed whilst getting a nice stroke or even a massage!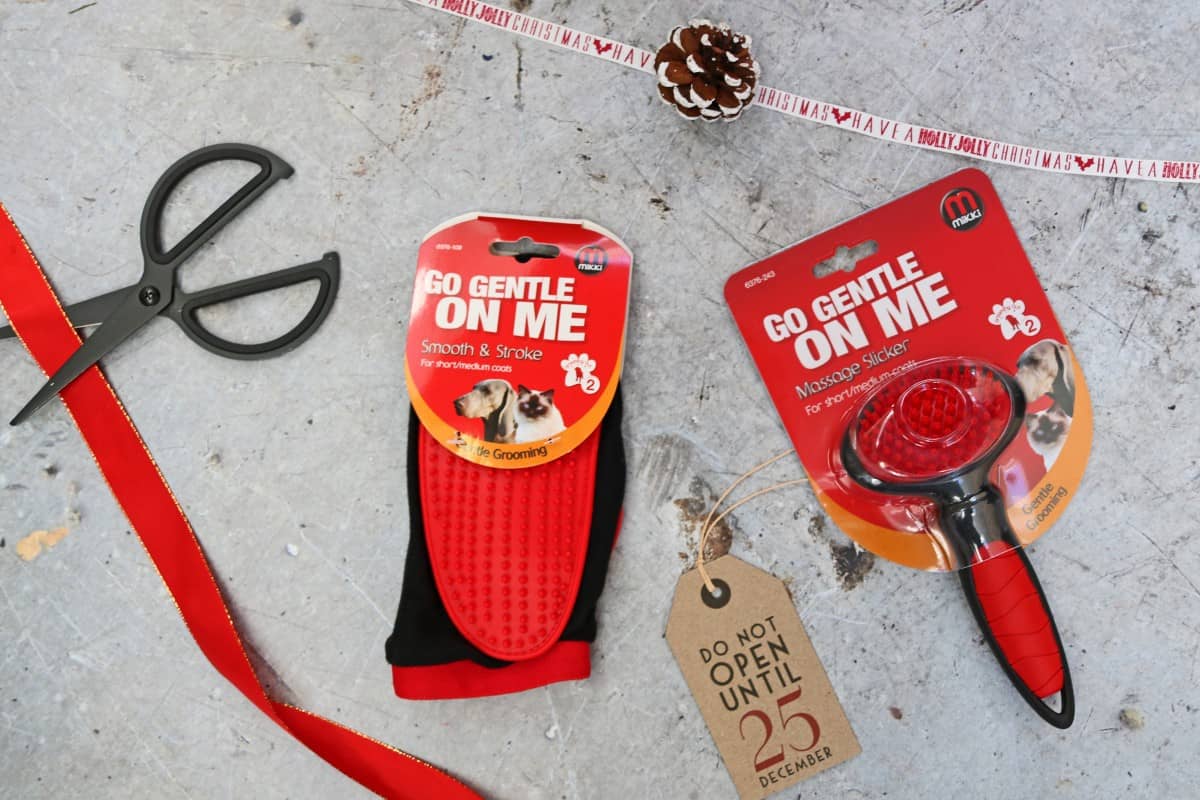 Webbox have a really lovely range of Christmas gifts for pets with things like cuddly or chew toys for dogs and fluffy toys for cats there is something to keep every pet entertained over the festive season.
Edible gifts are always a staple for me when it comes to pets and Webbox have advent calendars, festive treats and even a doggie deli board. Never before has your pet been so spoilt at Christmas!
And thats not forgetting the statement pet stocking. Webbox have personalised stocking for cats or dogs which are a really lovely novelty, stuffed with treats and can be reused and enjoyed year after year.
We often buy smellies as Christmas gifts and pets are no different – really appreciating a bit of a pamper. Malin+Goetz Dog Shampoo is a safe and effective shampoo for every dog – blending natural botanicals with hydrating amino acids, it gently cleanses without drying, stripping or irritating the skin and is ideal for dogs with sensitive skin too.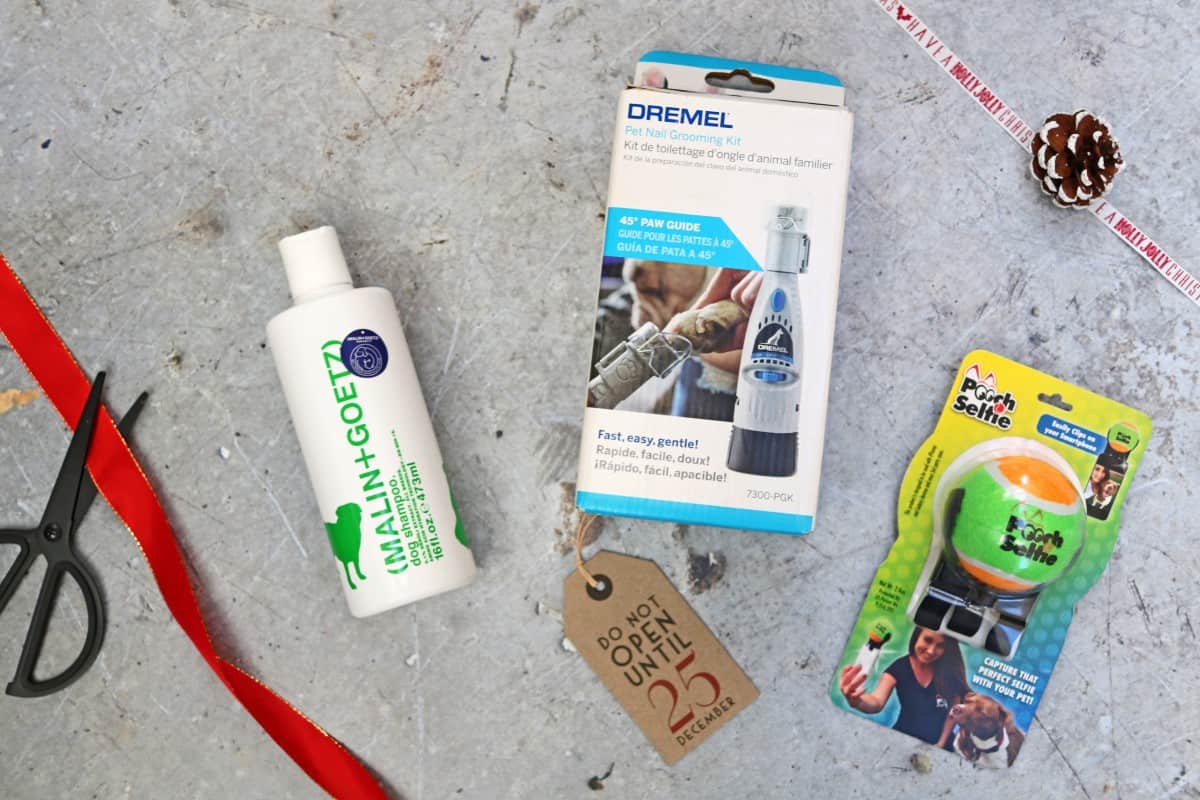 You can carry on the pampering with the Dremel Pet Nail Grooming Kit, the only thing your pet will ever need to keep their claws in tip top condition. Dremel's kit grinds the nail down in the same way a nail file does, making the process a lot more controlled that using scissors or clippers.
For a bit of fun why not get a Pooch Selfie from JML and start taking more selfies with your dog this Christmas. A great gadget that fits easily onto a smartphone making sure your dog is always looking in the right direction to have their photo taken.
One thing that I know our cat will love under the tree this year is a lovely new bed. Mikki have a really lovely range of pet beds perfect for your furry family member, whatever their size and wherever they like to sleep.
So there you have it, gifts ideas for the furry member of your family. Do you buy your pets gifts at Christmas? If so, what have been your favourite pet purchases over the years?