Disclosure: The products featured were sent for inclusion in this gift guide however all opinions are my own.
This post contains affiliate links and I may receive commission if you visit a link and buy something. Purchasing via an affiliate link doesn't cost you any extra, and I only recommend products and services I trust.
I've reached a point in my life where people's interests have changed and adapted as they've got older, had families and matured a little too. The one thing many of the people in my life have in common is a love of good food and so I thought I'd put together a few gift ideas for the foodies in your life.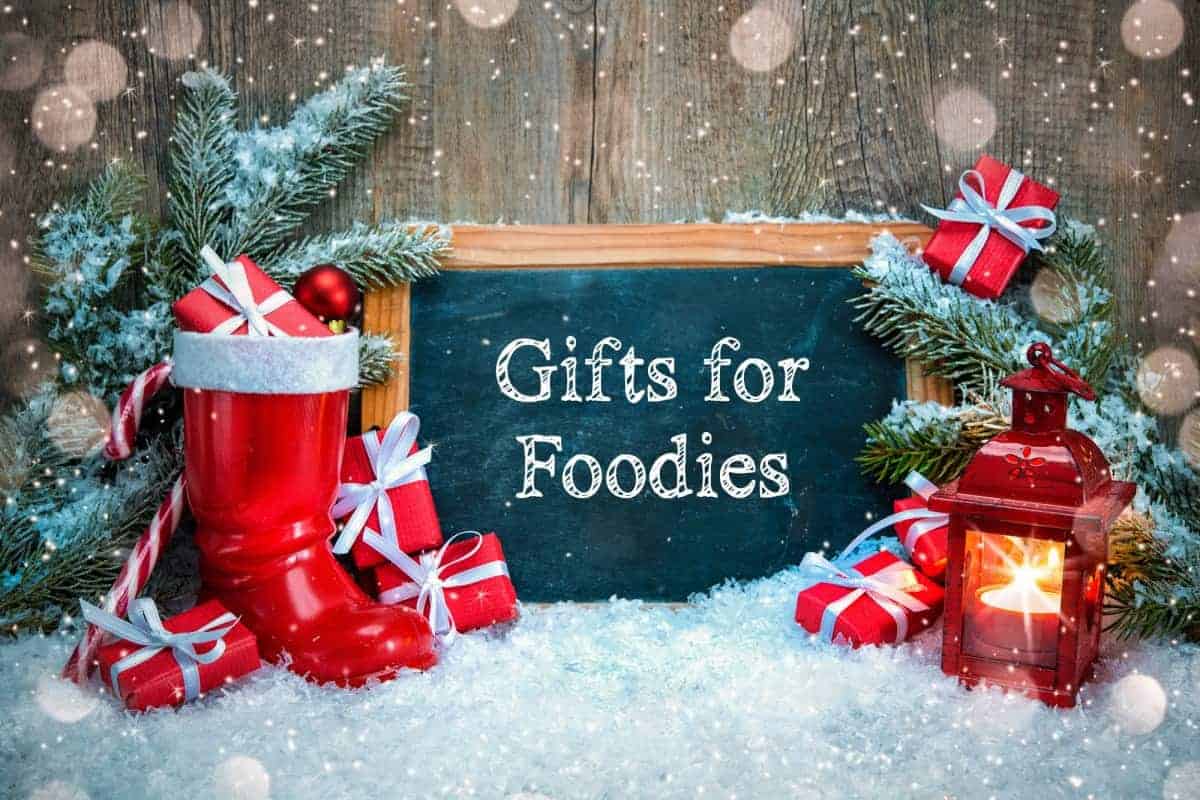 Kitchen Gadgets and Accessories
I love a new kitchen gadget or something to make life easier in the kitchen and these are also things I love to gift. Over the last year I've been cooking a lot more and where I used to use lazy garlic quite a lot, I now use fresh garlic all the time. But, recipes are always asking for garlic to be sliced, crushed, pressed and all sorts of things – so it's only right we have a tool to help out with that – so welcome Gracula – the garlic twist – from Red Candy. Add a couple of garlic cloves, twist his head and he breaks up the garlic beautifully for you and looks pretty cool too!
If you like a more traditional way of crushing garlic that will look great in any kitchen, the Kikkerland Fish Garlic Press could be just the thing. You literally press the fish over a clove of garlic and it gets pushed through the holes – preparing garlic doesn't get much easier than that.
Something practical
A great practical gift for foodies would be a food related calendar – like this Great British Bake Off one from Danilo. Perfect for any GBBO fan, and something you can be sure will be used all year round, it's a great size to keep track of every event through the year.
Something to Share
I always love to gift foodie treats that can be shared. From hampers and boxes of sweets or biscuits to something a little bit different – like this Mixed Lindt Lindor Sweet Tree. Covered in a mix of Lindt Lindor chocolates, the centre of the Sweet Tree is made from Belgian chocolate crispy crunch and then potted in a glass vase which can be personalised with a message of your choice.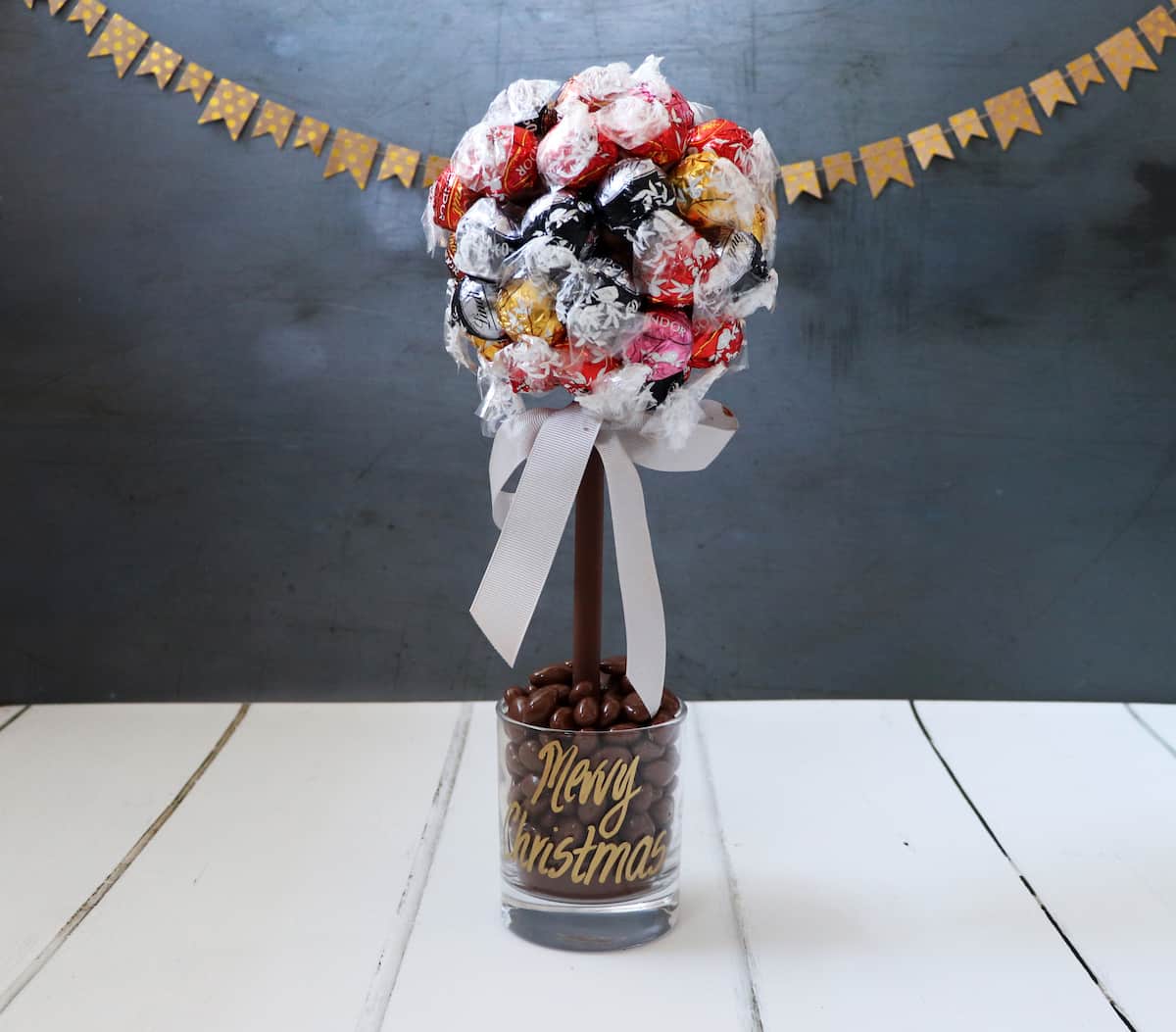 The vase is filled with chocolate coated raisins and the finished look is just stunning. Perfect to share around any festive table! Sweet Tree by Browns have a beautiful variety of trees and other centerpieces available – you can see their whole range here.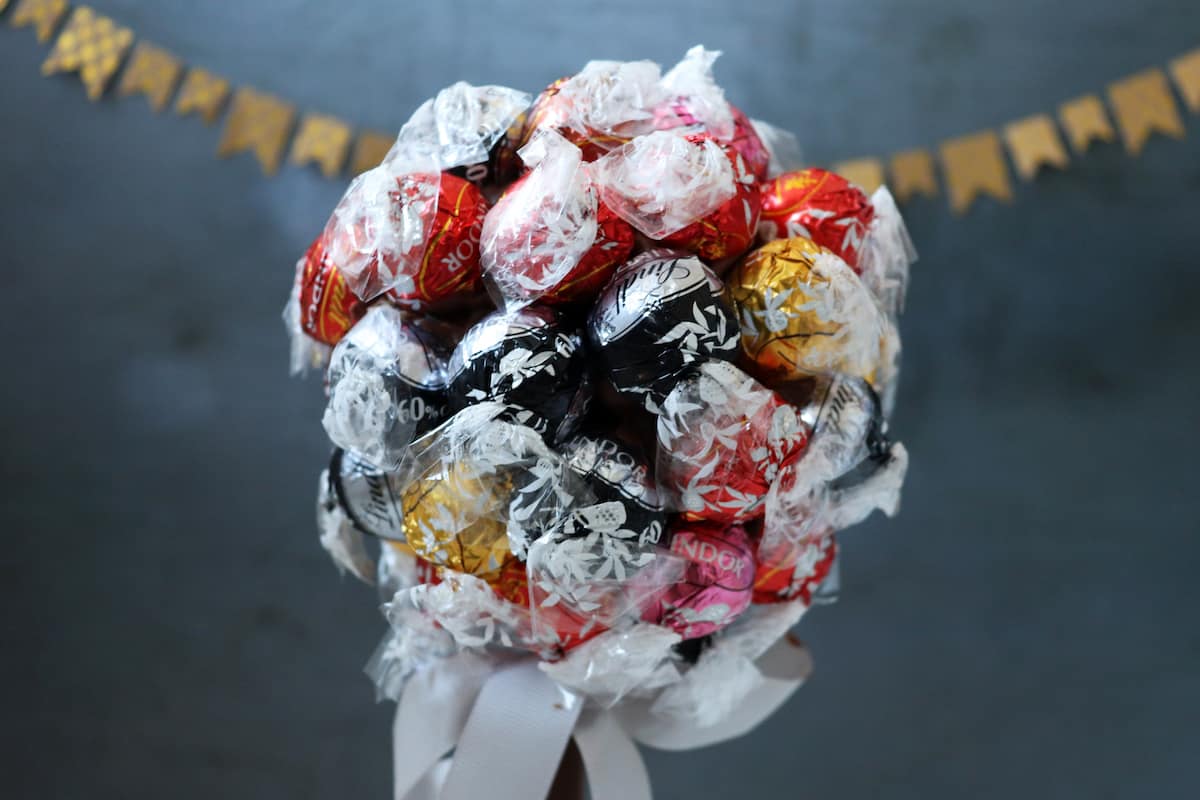 Something to Cook With
There's nothing quite like new cooking equipment. Finding a new way to cook something, saving some time or indulging an interest in a new culinary area. This year, one of my favourite small appliances to gift is the Optima Pizza Express Napoli pizza oven. A compact and easy to use pizza oven made for home use that is literally just a smaller version of a professional pizza oven.
The Optima Pizza Express Napoli has a gorgeous retro design that would look great in any kitchen and gives a real authentic taste of Italy. The oven heats up in just 10 minutes and allows you took cook not just authentic pizzas but also focaccia pies, grissini, small rolls and anything else you can think of. It cooks pizza in just three minutes, giving a crisp, evenly cooked base and the oven even includes a recipe to get you started! The perfect gift for any budding pizza chef.
Plus, Pizza United have given me a great discount code to share with you. Use REDHEADPIZZA for £10 off your order, valid for orders until the end of 25th Nov 2021. Visit the Pizza United site to shop here.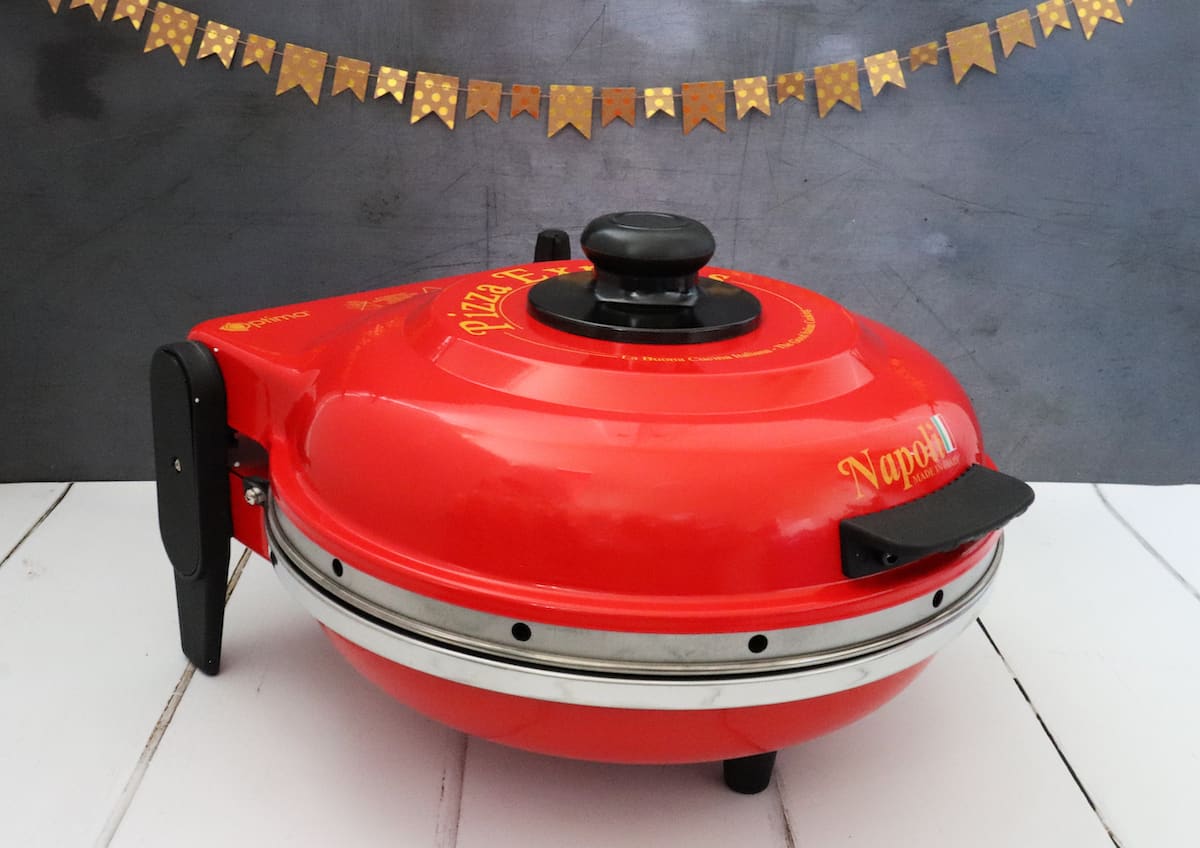 I always love to gift something that can be used and treasured for years in the kitchen and anything by Mason Cash ticks that box perfectly. One of our top pieces this year is a Mason Cash Heritage Batter Bowl. This ceramic mixing jug is perfect for Yorkshire pudding batter or pancake mix, with a generous 2 litre capacity and a timeless design that would work well in any kitchen.
Something super useful that I know most people would love in their kitchen is this Kitchen Conversion Wooden Chopping Board from Find Me A Gift. A really thoughtful but useful gift, it converts dry and liquid measures as well as oven temperatures so you'll never get stuck on a recipe and will always have the information to hand. A great size chopping board that would make a really lovely gift.
Every kitchen needs salt and pepper mills, either to cook with or to sit happily on the dinner table, and Cole & Mason ones are always perfect for gifting. The Henley Precision Salt and Pepper Mill Set come beautifully gift boxed and the brushed stainless steel finish would look great in any kitchen. Cole & Mason have a real emphasis on durability so you know that this set of mills will last for a lifetime's worth of use, providing a perfect grind every time.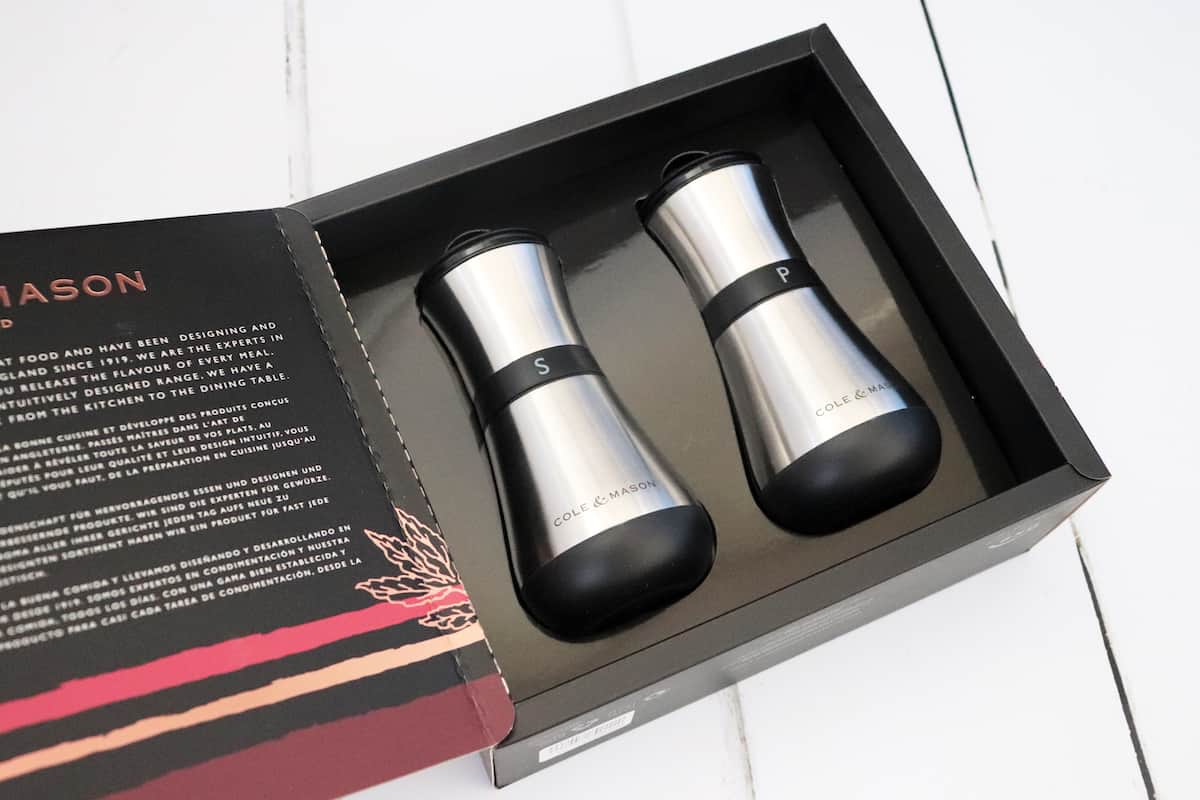 Tableware
If you're looking for a gift for someone who always has a beautiful table setting then they will love the Mary Berry Signature Collection. With so many pieces that would look beautiful on the table all year round, one of our favourites is this Grey Cotton Table Runner. Made from quality cotton, and beautifully presented, tied with a bow, it would make a lovely gift this Christmas. At nearly 2m long and machine washable, it's a versatile gift any foodie will love.
Another piece that would get a lot of use this Christmas – and with every Sunday roast – is this Gravy Boat and Saucer. It has a 500ml capacity and is simply beautiful, a real centrepiece for any gathering around the table. The set is made from fine china with a delicate pearlescent sheen, is dishwasher safe and can even be used in the microwave.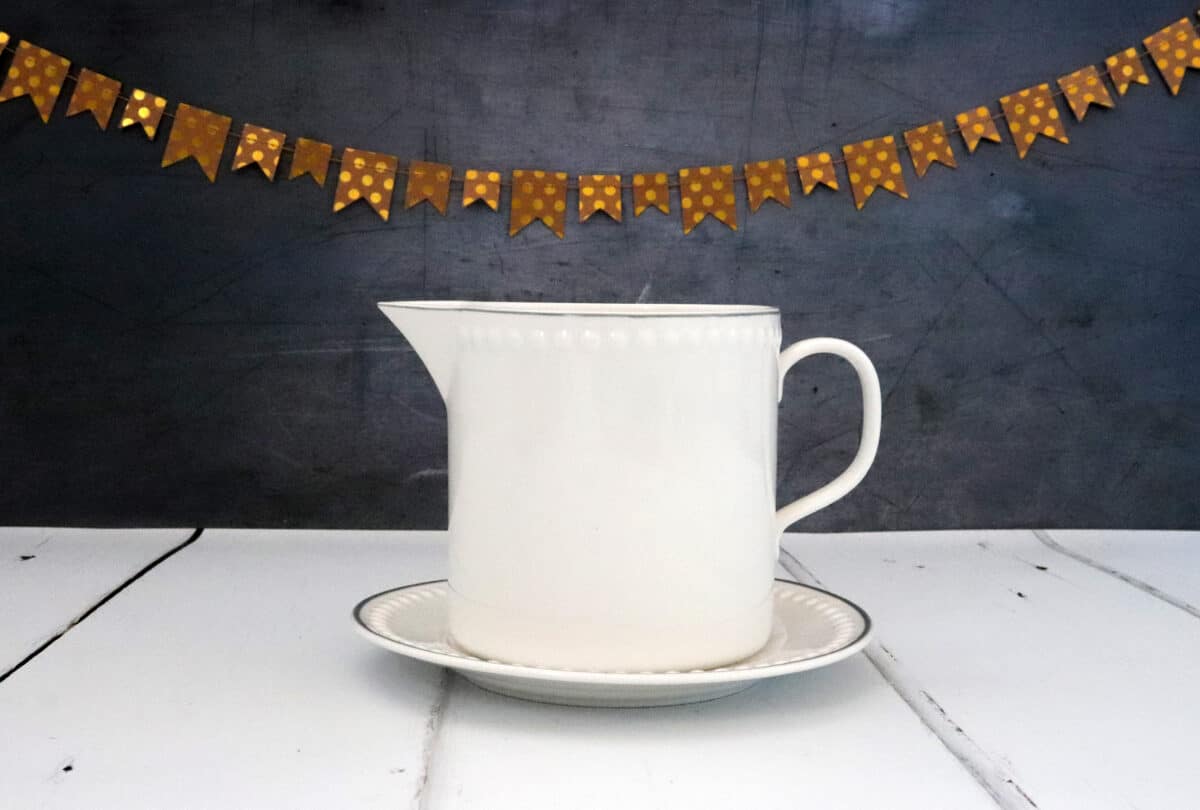 Something to Drink
When buying gifts for people who enjoy good food it's only right that I should include some drinks options too – and I have a really fun one to start off with. A Slush Puppie Machine would be a fantastic gift for any home. It's something that can be enjoyed by a whole family or used when guests come round for a gathering over the festive season and then throughout the year.
It could even be set up in the kitchen as a bit of retro nostalgia to use whenever the mood takes you. With matching Slush Puppie cups and a variety of slush flavours available, it would make such a fantastic gift this year. You can see the full Slush Puppie range here.
Pretty much everyone drinks water and so a great gift is a Zerowater Jug. This 12 cup/2.8 litre jug features Zerowater's unrivaled 5-stage ion-exchange filtration system making sure the water you drink is free of all the nasty bits, providing the equivalent filtered water that you would find in purified bottled water – but without the plastic bottle!
If you like something different to plain water, a Drinkmate home beverage carbonator would make a fantastic gift. It's the only home beverage carbonator that can carbonate any liquid from juice, tea, water, and even wine and spirits. It can even be used to add the fizz back into flat beer or soda! With a gorgeous compact design that would fit well into any kitchen I'm sure it's something anyone would have fun with throughout the year.
I always love to include a few drink options in my gift guides and this year I've discovered Sea Change. Sea Change is a fantastic eco-conscious wine brand who have an extensive range of different wines, with each bottle linked to a different ocean charity, reflected in the bottle label design. This is the perfect gift for any environmentally conscious wine lover!
Another great choice for drinks to gift at Christmas is anything from the Napton Cidery. Their Whiskey Cask Cider is a unique blend of Kingston Black cider aged in whiskey casks. It's naturally free from gluten and suitable for vegans with no artificial flavourings, concentrates or sweeteners. It's a really lovely drink perfect for any cider fan.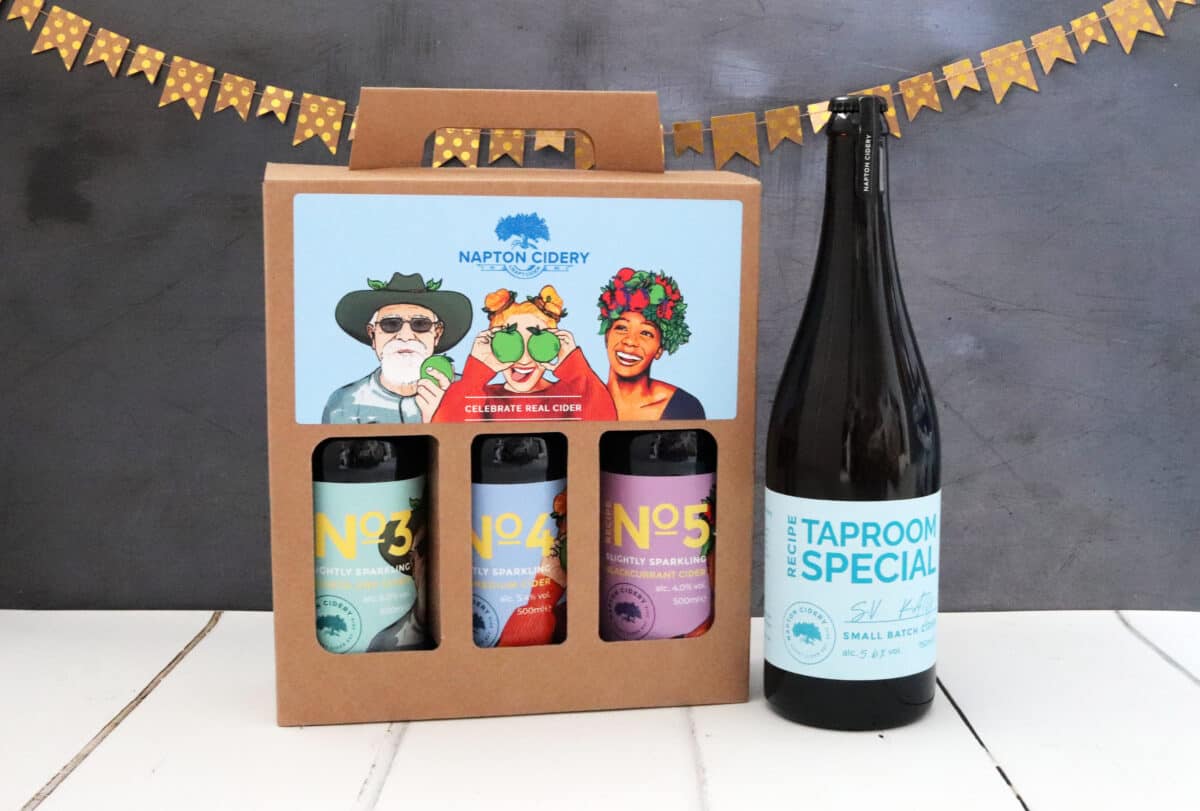 Napton Cidery also have a great range of traditional cider bottles, with dry cider, sweet cider and blackcurrant cider available. You can buy individual bottles to make a nice gift bundle for someone or even get a 12 bottle case. They have a Discovery Bundle available too if you'd like to try the whole range!
If you know someone's favourite tipple, then a full size bottle to enjoy over the festive season or through the year would make a lovely gift. Gin is always top of our list to gift and a recent discovery is Bohemian Brands who create premium craft spirits in the most beautiful bottles.
With football team bottles of gin or vodka, rugby team bottles of spirits and then a great range of birthday and celebration bottles – they have a gift perfect for anyone and for any occasion. Bohemian Brands also have sets of gin baubles that would make a wonderful gift this year. They're perfect for hanging on the tree and enjoying with friends and family over Christmas.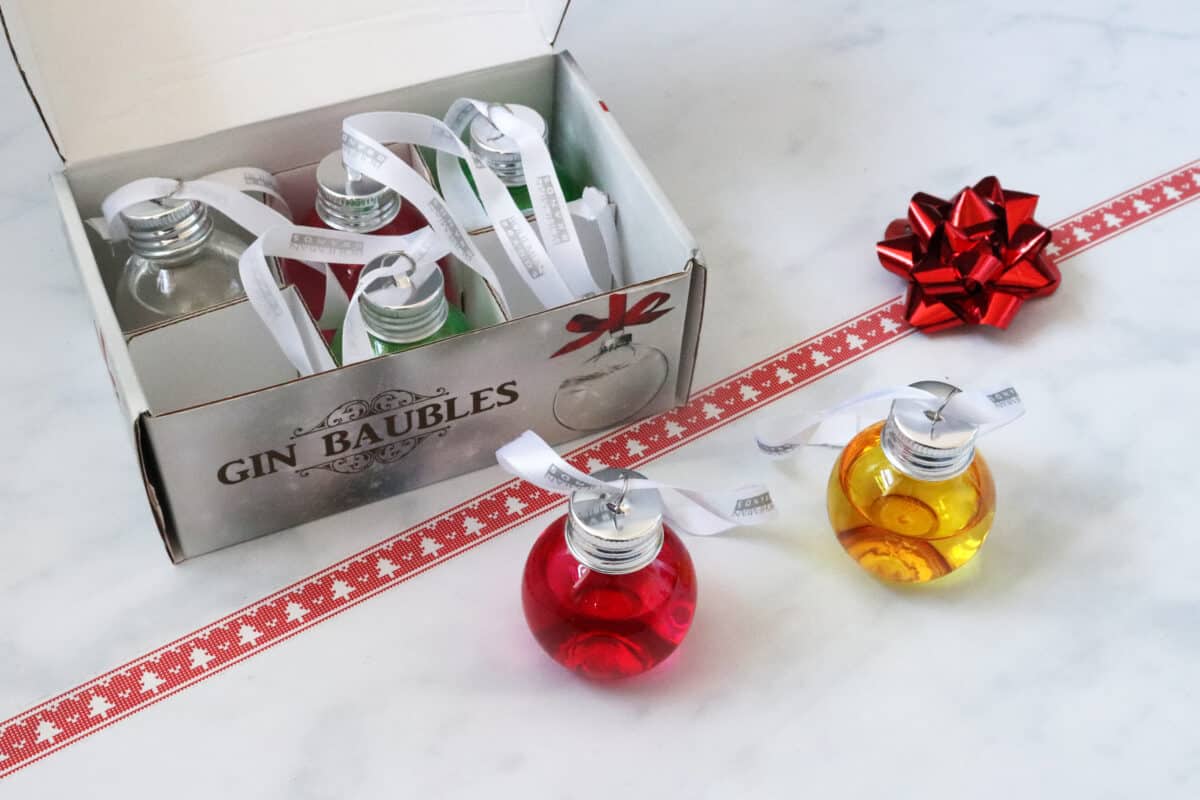 Something to do
It's always nice to gift someone something to do. Something to pass the time, learn a new skill or simply enjoy. Something any wasabi lover would really appreciate this Christmas is a Fresh Wasabi Starter Pack from The Wasabi Company. Letting you experience the authentic flavour of fresh wasabi, it includes a wasabi grater, a bamboo wasabi brush to gather and mix the wasabi plus a fresh wasabi preparation guide and fresh wasabi too!
Another great gift for someone who likes to get hands on it the kitchen and also make sustainable choices is the DIY Beeswax Wraps kit from Kikkerland. The kit includes everything you need to make five beeswax wraps including pieces of cotton, parchment paper, wax and a brush. A lovely, eco friendly gift for the kitchen.
Something to Eat
It's only right that any gift guide for foodies should include some edible treats too and I'm kicking this section off with one of our favourite things – Turkish Delight. Ozerlat produce authentic Turkish delight in a range of flavours, hand cut into bite size pieces and sold in 200g boxes that are made to pair with coffee. What a treat!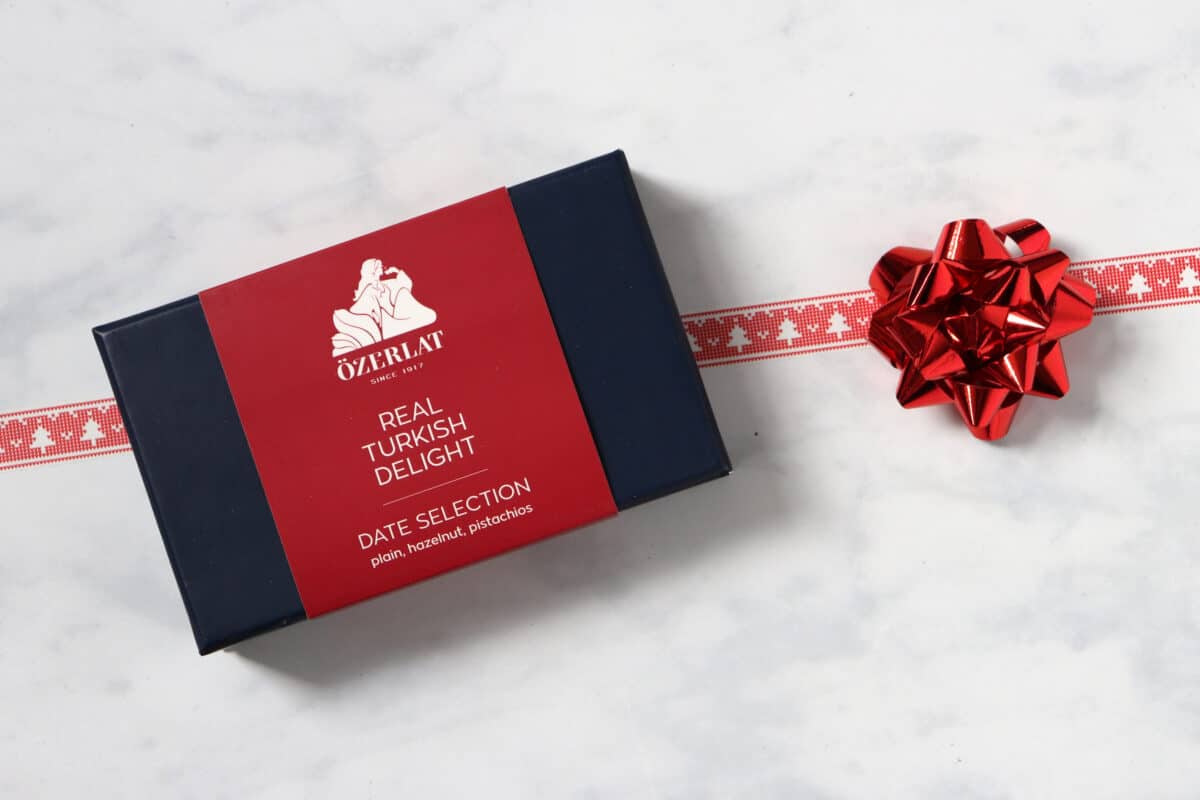 Ozerlat also make authentic Tahin Helva, a sesame-based sweet treat that melts in your mouth. Made in Istanbul with no artificial flavours or colours and full of just the finest ingredients, it would make a lovely gift for anyone who loves to try something new or enjoy a decadent treat over the festive season.
If you're looking for a special sweet treat for someone this year, Cakefully Heaven by Carina is fantastic. They sell a lot of different cakes and bakes that can be posted across the country. We've tried mince pies, truffles and this gorgeous rum cake which was delicious! You can see the full range over on the website.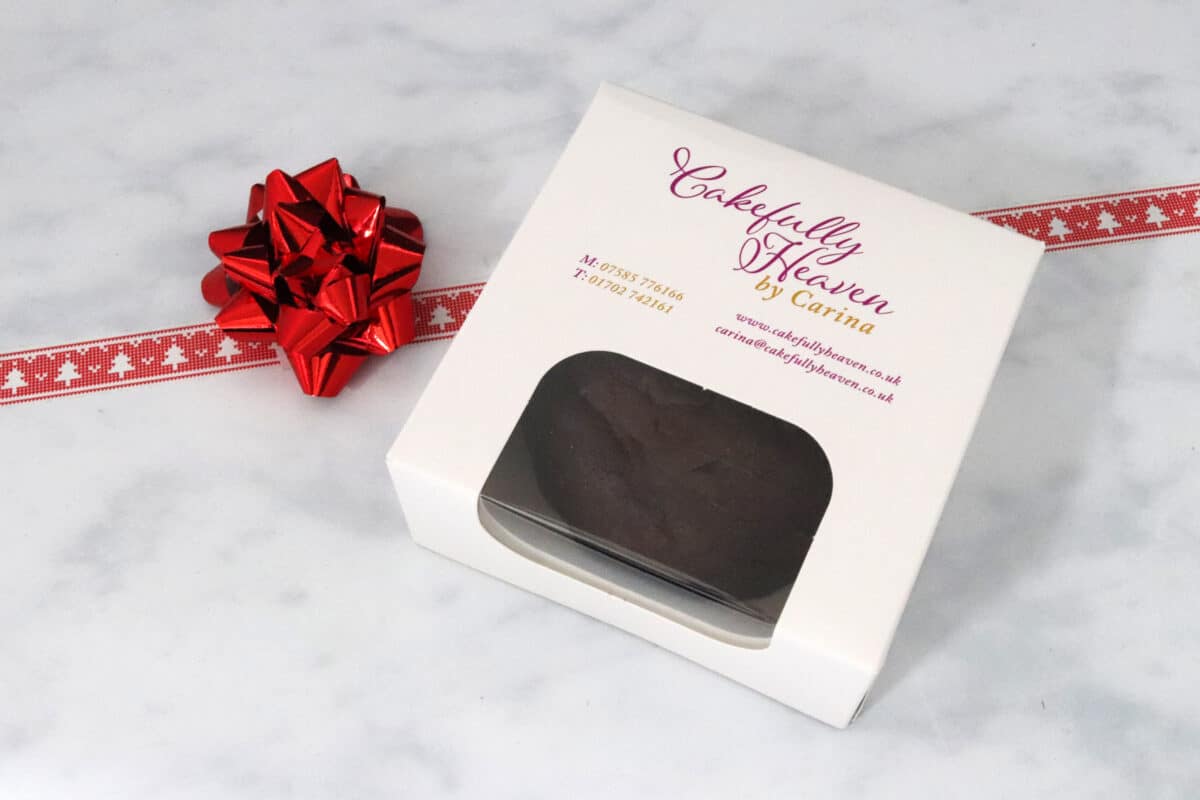 If you're looking for gifts that someone can cook with, you can't go wrong with Opies. They have everything from Pickled Walnuts and Cocktail Cherries through to Red Berries steeped in syrup infused with Pink Gin, Apricots steeped in syrup infused with The Famous Grouse Blended Scotch Whisky and Figs with Dark Rum. I can't wait to try the Pineapple with Luxardo Spiced Rum this year! These would make a wonderful gift for any foodie this Christmas or just a lovely addition to your own Christmas recipes and cocktails!
If your foodie friend loves cake then they will love a 3 Month Brownie Subscription from Find Me A Gift. Fulfilled by The Couture Cake Company, the recipient can start the subscription whenever they like and have a gorgeous box of freshly baked brownies delivered to their door each month. With flavours like Jaffa Cake and Oreo, they are perfect for anyone who loves cake – and who doesn't love cake!?
Carrying on the subscription box theme, a Six Month Recipe Kit Subscription with The Spicery would be a great gift for anyone that likes to cook. This is a great way to try something new, with real variety and full of international flavours. Each pack contains the exact amount of spices that you need to make a main meal and a side for two people. You also get a bonus spice packet each month to use at another time and it features dishes such Jamaican Coconut Curry and Korean Bulgogi with the menu changing every month.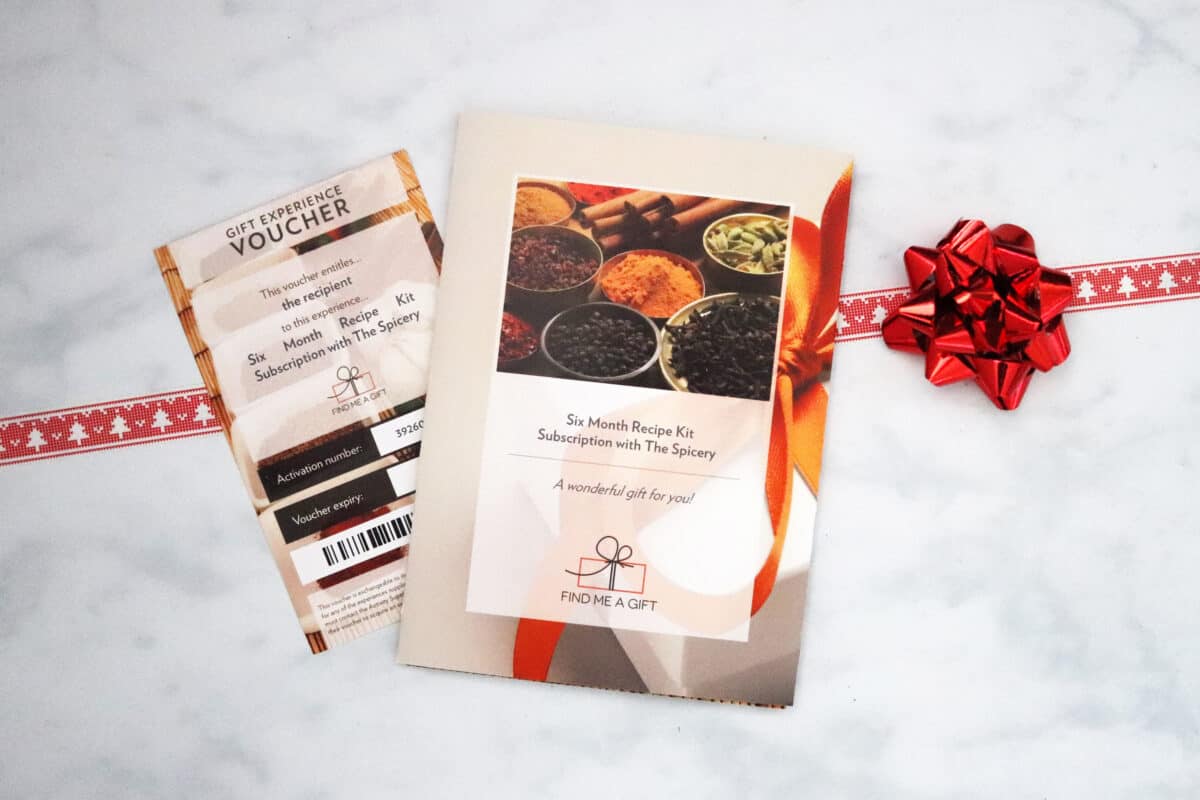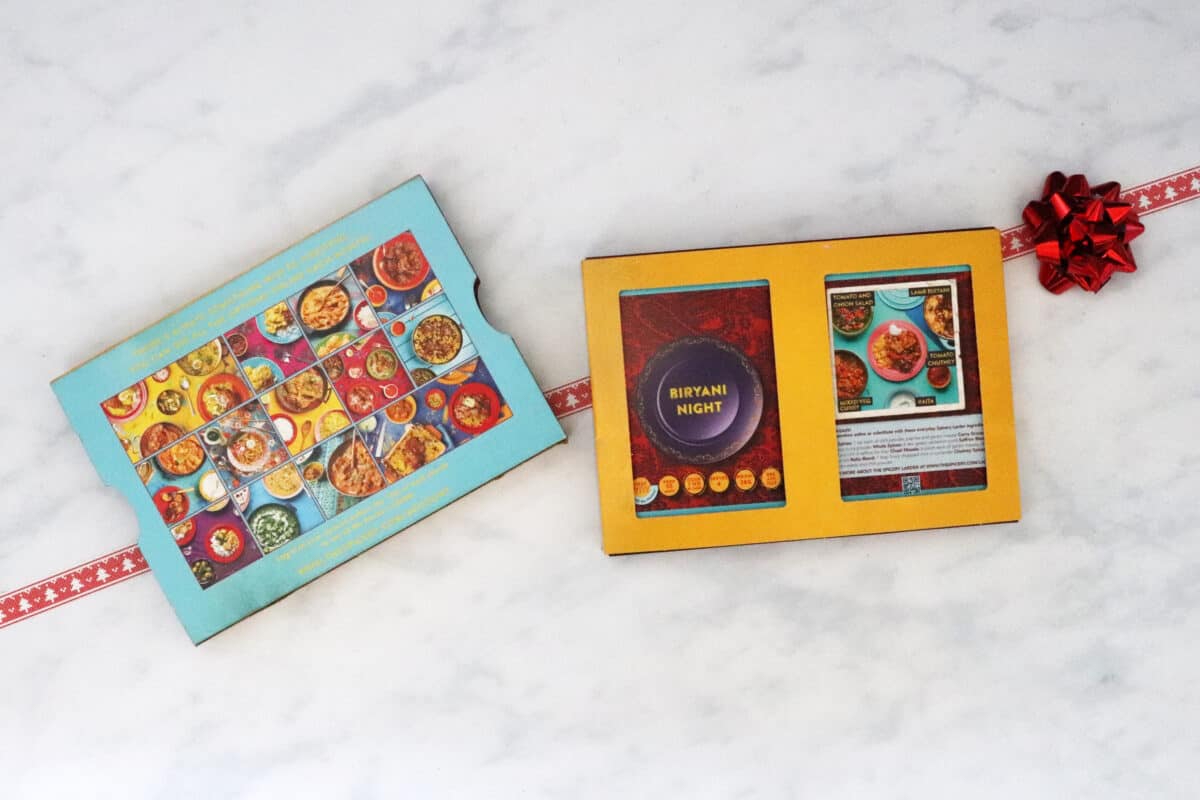 Something indulgent
It's always nice to gift someone an indulgent treat and Red Letter Days have so many amazing gift experiences to choose from. One of my favourites this year is the Three Course Lunch at Gordon Ramsay's Savoy Grill for Two. A real foodie treat, it's an experience of luxury at its finest. They'll get to spend an afternoon in style in the luxurious art-deco Savoy Hotel dining room, indulging in a set menu of classic British and French dishes.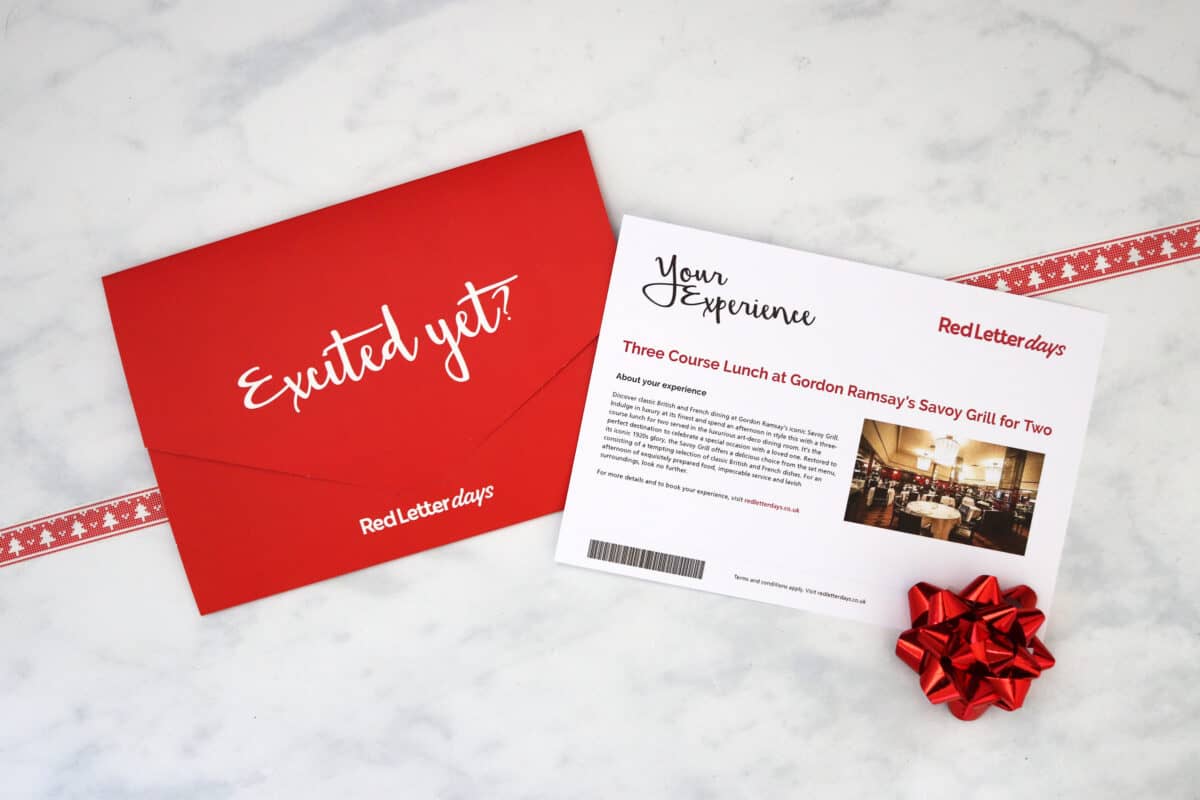 I hope that gives you some inspiration for gifts to buy the foodie in your life and with something for every price point too. If you have any other suggestions I would love to hear them!