Disclosure: The products featured were sent for inclusion in this gift guide however all opinions are my own.
This post contains affiliate links and I may receive commission if you visit a link and buy something. Purchasing via an affiliate link doesn't cost you any extra, and I only recommend products and services I trust.
I've reached a point in my life where people's interests have changed and adapted as they've got older, had families and matured a little too. The one thing many of the people in my life have in common is a love of good food and so I thought I'd put together a few gift ideas for the foodies in your life.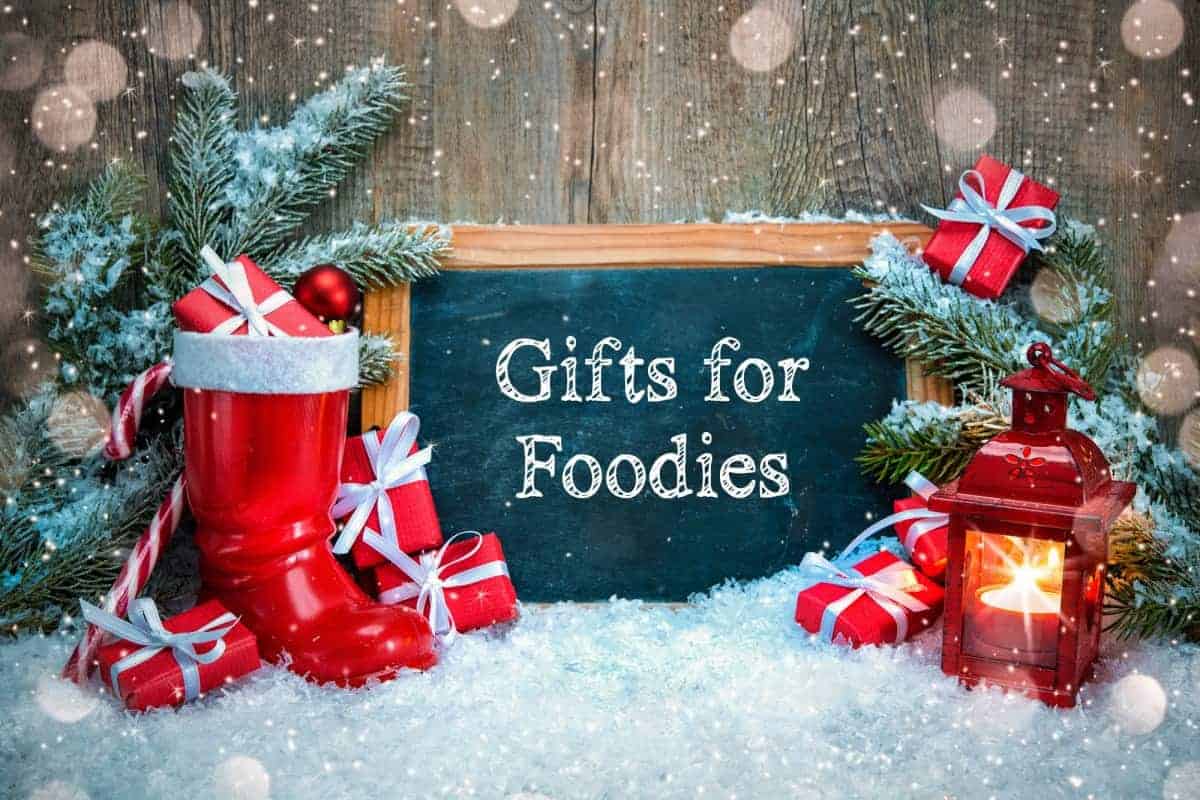 Something practical
A great practical gift for foodies would be a food related calendar – like this Great British Bake Off one from Danilo. Perfect for any GBBO fan, and something you can be sure will be used all year round, it's a great size to keep track of every event through the year.
One of the most practical gifts for foodies – or pretty much anyone, actually – would be anything from the fantastic Zip Top range of reusable storage products. Made with 100% platinum silicone, Zip Top are a great way to reduce the plastic in your life and have been designed with the environment in mind.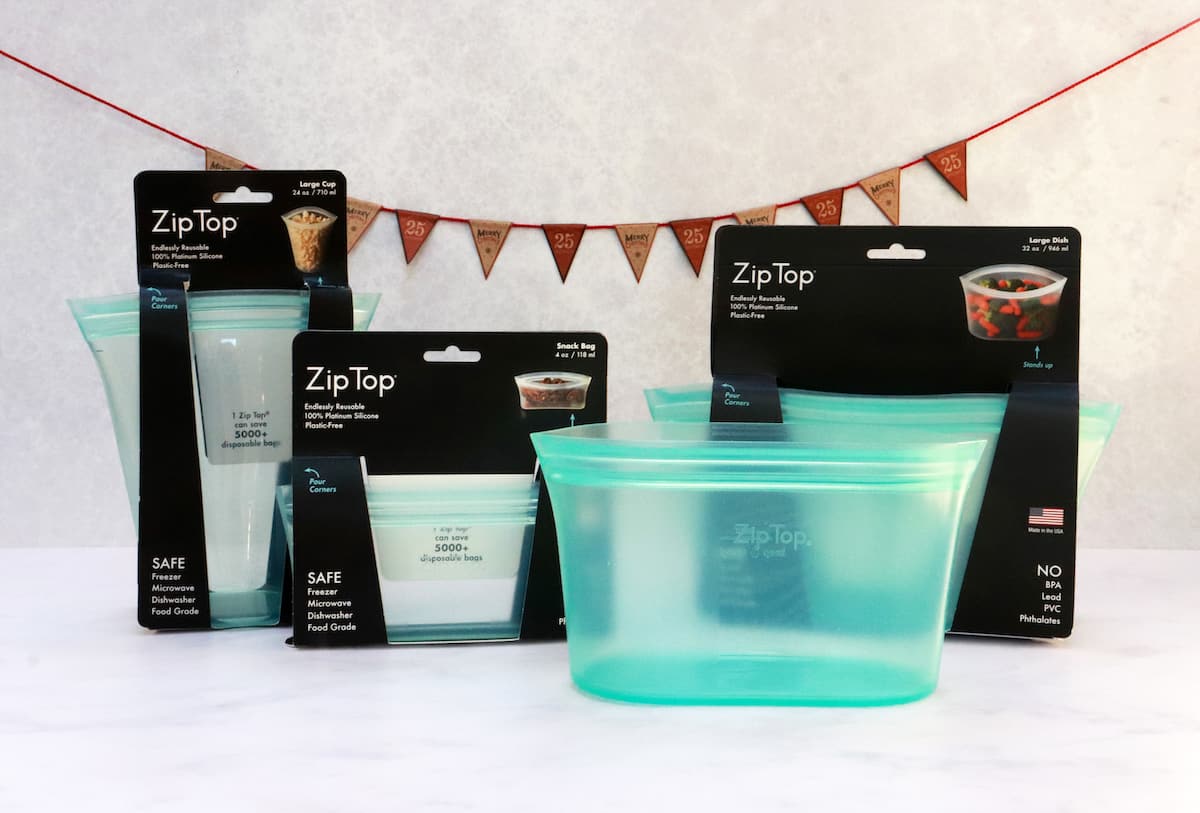 We love using Zip Top products for leftovers in the fridge but they're also great for lunches, snacks on the go, crafting and just about anything else you can think of. See the full range here.
Something to cook with
You can't go wrong with knives if you're looking for a quality gift that a foodie will love. One of our favourite knife sets this year is the Joseph Joseph Folio Plus that includes eight knives plus a set of four chopping boards, all in a beautiful storage solution that would look fantastic in any kitchen.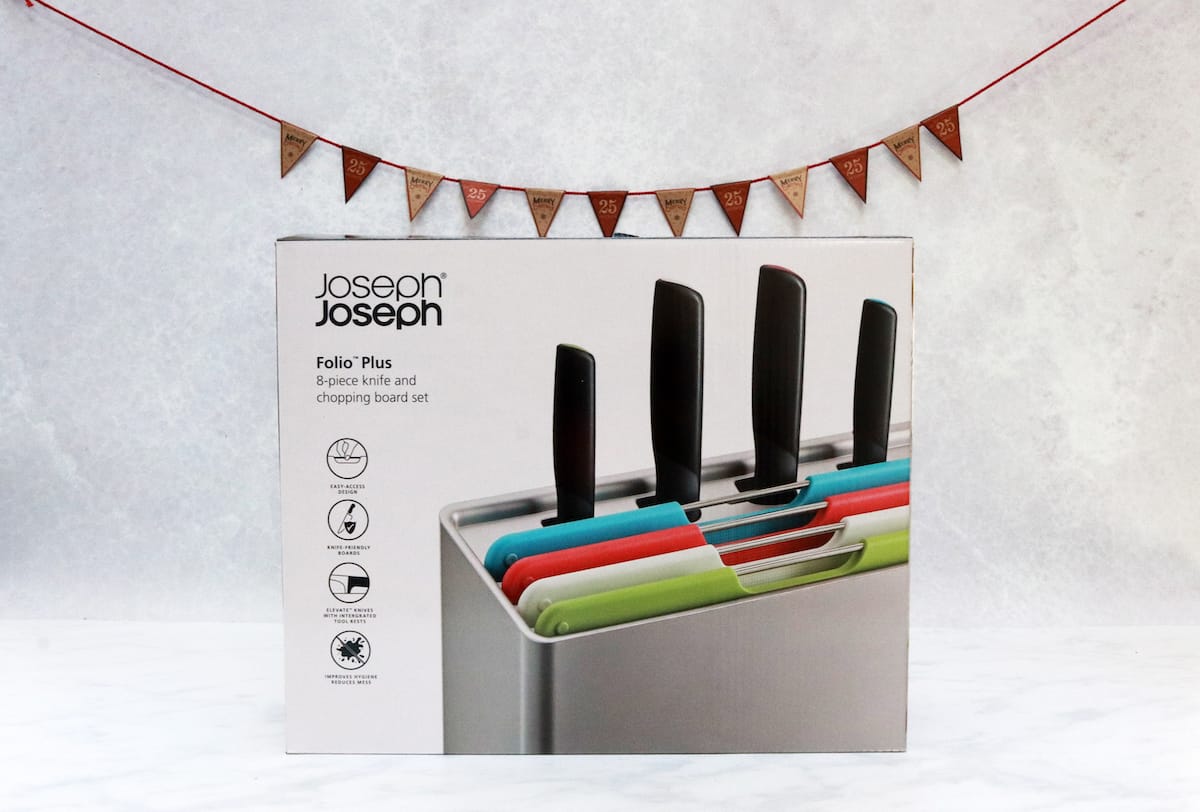 It's always nice to get a real foodie something interesting or indulgent to cook with. This year Seggiano have some fantastic gift sets like the Seggiano Oil and Vinegar Set which includes Seggiano's single estate organic olive oil and the best in class organic balsamic vinegar. It would make a great gift for home cooks that enjoy the finer things in life.
Another great gift for getting busy in the kitchen is a Spice Tin from Spice Kitchen. The Indian Spice Tin with Silk Sari Wrap, which won Gift of the Year in 2022, making it a fantastic gift for foodies this Christmas. The set includes a gorgeous collection of artisan Indian spices carefully selected for flavour and freshness, all in a Masala Dabba spice tin. It's a really beautiful gift for the kitchen.
Something to physically cook with is always useful and a recent discovery of ours is Blackmoor, a new British, family-owned business who create affordable, high-quality kitchenware for the everyday home cook. The Blackmoor pots and pans collection are all well made, durable kitchen additions that anyone would love to receive this Christmas.
Cookbooks
I love to gift cookbooks and there's always a perfect cookbook for everyone. For the vegan in your life, Vegans deserve Better than a Fruit Salad by Danielle Maupertuis would be a great choice. Containing more than 60 recipes, the book will convince you that vegan desserts are easy to make, taste great and look fantastic too. There are so many fantastic traditional English desserts that have all been given a modern – and vegan – twist. Any vegan will love it.
A favourite recipe book of mine this year is the Dairy Diary Healthier Comfort Food cookbook. It's the perfect time of year for comfort food and the recipes in this book look delicious! The comforting and filling recipes include casseroles, takeaways, cakes, puddings and so much more.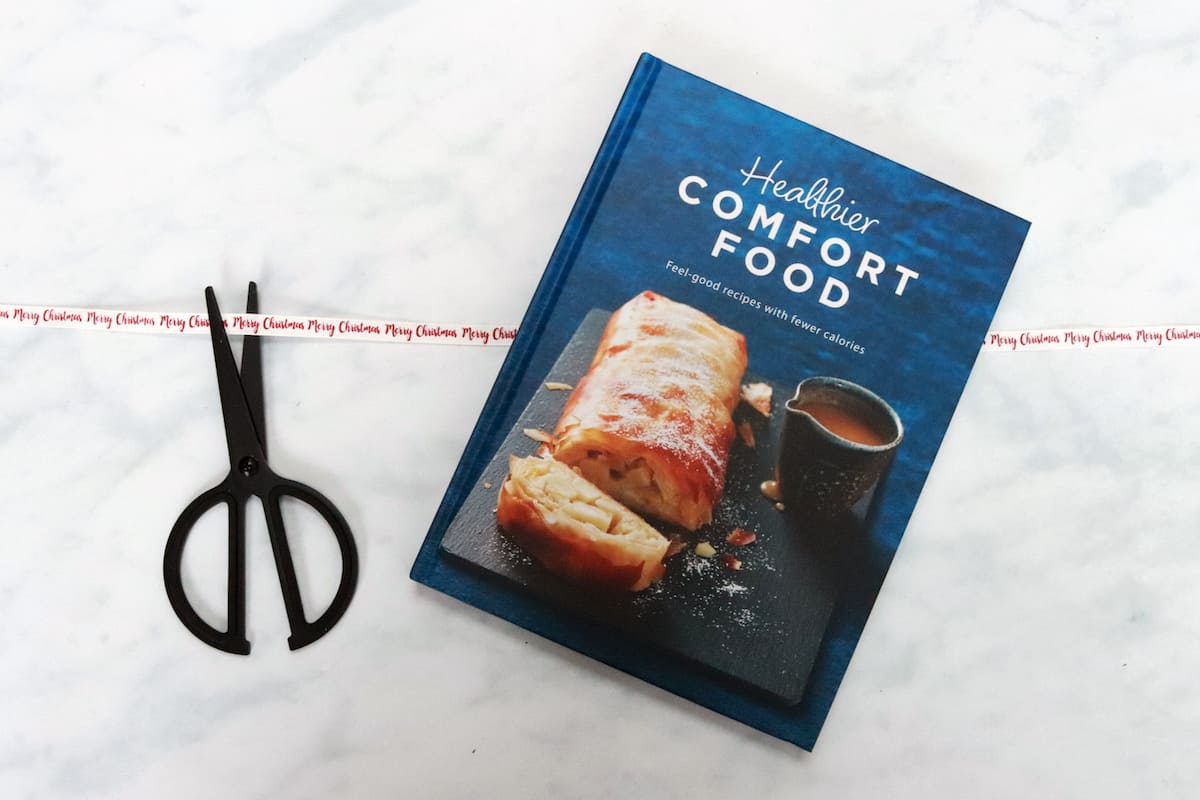 Tableware
Tableware is a fantastic gift for foodies and I love this marble effect tray from Arighi Bianchi. A perfect centrepiece or serving platter, it would look beautiful on any table. It comes in a variety of sizes, is well made and lovely to look at, making it a really wonderful gift this Christmas.
Another great option from Arighi Bianchi is this set of chopping boards. They'd look great on the kitchen side but would be so versatile to use as well. From chopping to serving, they'd be so useful as a cheese board or serving platter. They're not something that would ever be hidden away in a drawer!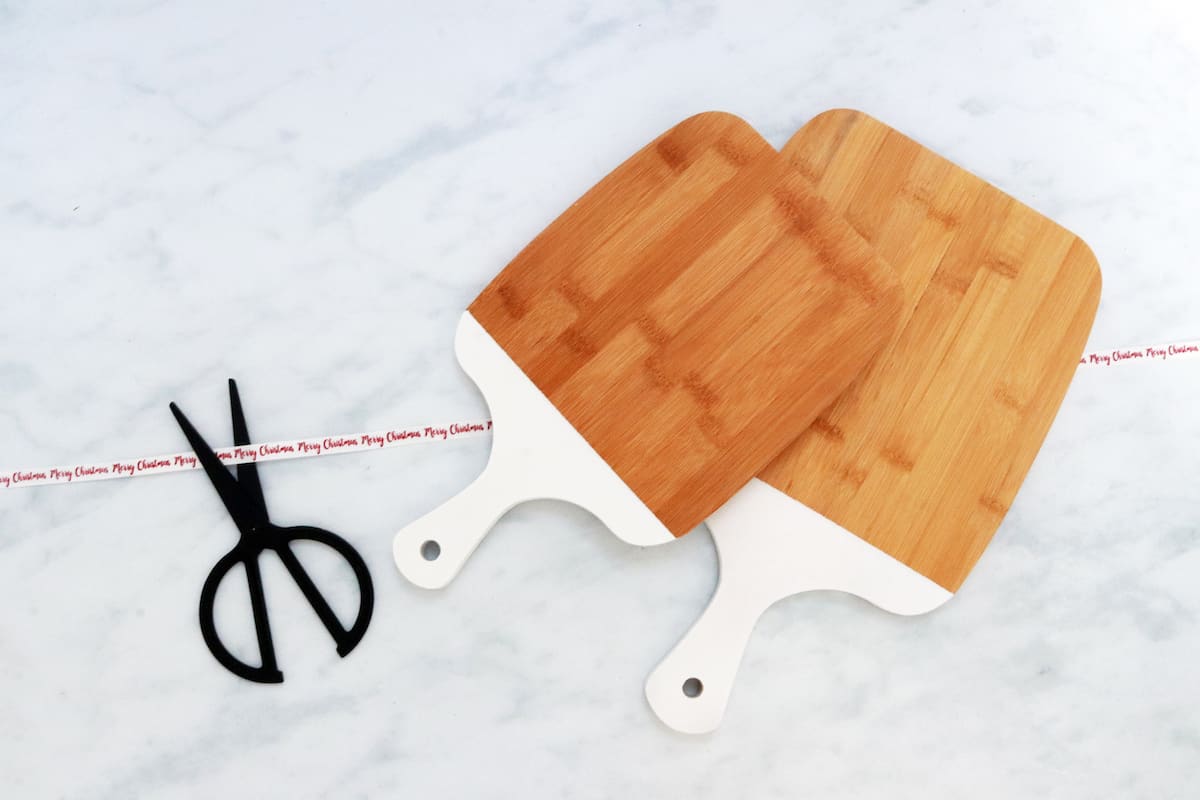 Something to Drink
Wine is something that I always love to gift to friends and family, especially those that really enjoy their wines. This year Independent Wine have some great options.
Francone Barolo DOCG 2018 is an award-winning Barolo from cru vineyards in La Morra and Monforte that has notes of dried raspberries, violets, cinnamon and dark chocolate. It's a lovely wine that will compliment your food beautifully.
Alternatively, Lo Sparviere "Cuvée n.7" Brut, Franciacorta DOCG, NV is a dry Italian sparkling wine that comes from Franciacorta DOCG. It is made in a similar way to Champagne but has been aged sur lie for twice as long as most non-vintage Champagne, giving it complex bready aromas and a rich texture.
If gin is more their thing, Portobello Road Sloeberry & Blackcurrant could be just the gift you're looking for. The mix of London Dry Gin, sloe berries, blackcurrant liqueur and cherry liqueur is lovely to drink. It has a distinct gin flavour but tastes warming too, perfect for the winter months. It's delicious over ice, in a Sloe Gin Spritz, added to your favourite cocktail or neat if you prefer.
The coffee lover in your life would really like to try the new Chimney Fire Coffee x WRY Vodka Espresso Martini. The Espresso Martini Cold Brew Cocktail, made in collaboration between Chimney Fire Coffee and WRY Vodka, by Silent Pool Distillers has rich aromas of chocolate, biscuit and blackberry from the single-origin Peru Classic Espresso and malty flapjack notes from WRY Vodka and a hint of caramel, making a lovely drink for any occasion.
Cranes Cider is something that we always love to gift as they have wonderful gift sets that are always so well received. The set includes three of refreshingly natural fruit ciders – Blueberries & Apples; Cranberries & Limes and Raspberries & Pomegranates – along with a branded pint glass. A great gift for anyone that loves a fruit cider. Plus, use code WHATTHEREDHEADSAID for 10% off at checkout!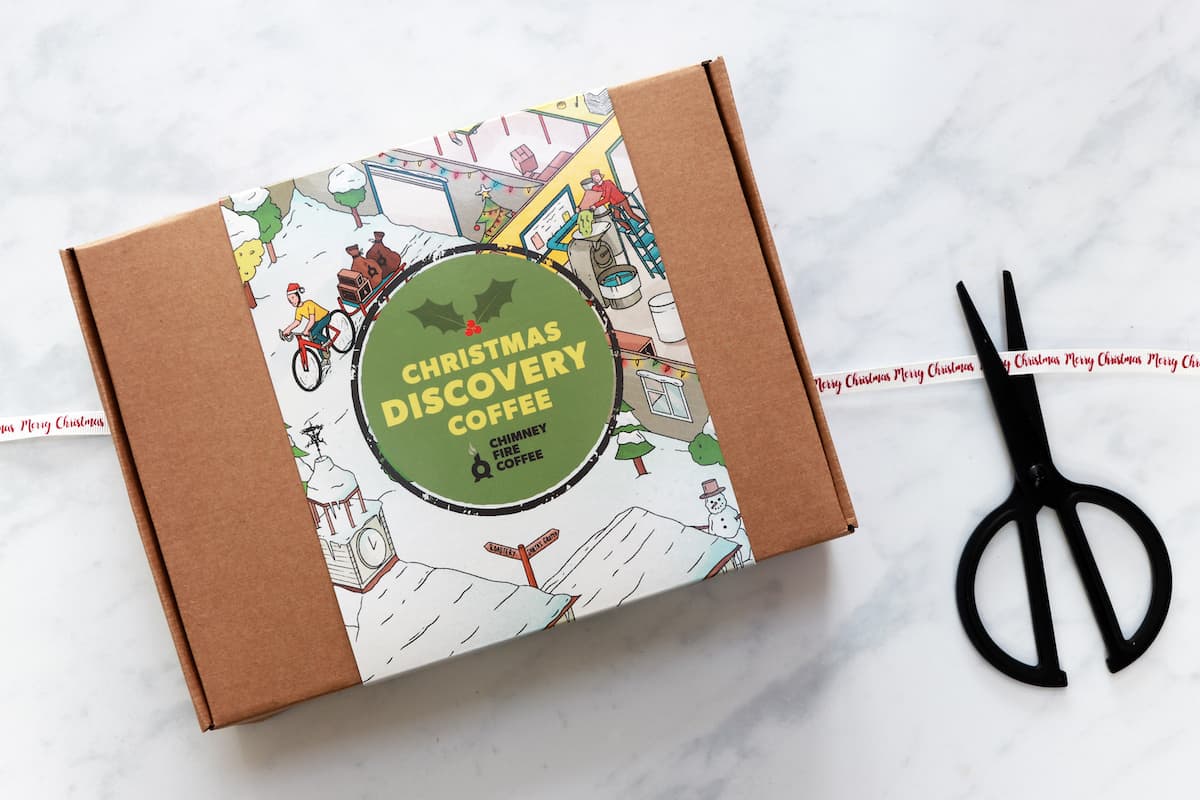 A great gift for the coffee lover in your life is Christmas Discovery Coffee from Chimney Fire Coffee. The Christmas Discovery Coffee is full of festive flavours and is lovely enjoyed with morning brunch or an afternoon mince pie. A really lovely, Christmas coffee for the festive season.
A great stocking filler for foodies would be a Luscombe Ginger Beer Gift Pack. It includes four bottles of ginger beer – Hot, Cool and Passionate. Luscombe Hot Ginger Beer is a classic winter warmer whilst Cool Ginger Beer has a subtler warmth. and Passionate Ginger Beer brings together the heat, spice and full body of a ginger beer with the sweetness of organic passion fruit juice. The perfect mixers for the festive season.
Something to Eat
Chocolates are always a great gift at Christmas and you cannot go wrong with a box of Montezuma's. This year, Montezuma's have added extra sparkles to their range with a brand-new Cheers Truffle Box that contains 16 deliciously smooth milk chocolate truffles filled with Marc de Champagne ganache. The perfect gift to share over Christmas this year.
The perfect chocolate gift for the foodie in your life would be a Chocolate Lobster from the Chocolate Gift Company. Delicious but also so much fun, it's a quirky gift that would make a fantastic stocking filler.
I hope that gives you some inspiration for gifts to buy the foodie in your life and with something for every price point too. If you have any other suggestions I would love to hear them and when the time comes, have a wonderful Christmas!