Disclosure: The products featured were sent for inclusion in this gift guide however all opinions are my own.
This post contains affiliate links and I may receive commission if you visit a link and buy something. Purchasing via an affiliate link doesn't cost you any extra, and I only recommend products and services I trust.
I've reached a point in my life where people's interests have changed and adapted as they've got older, had families and matured a little too. The one thing many of the people in my life have in common is a love of good food and so I thought I'd put together a few gift ideas for the foodies in your life.
Something practical
Who doesn't love The Great British Bake Off? Thanks to the fantastic Great British Bake Off Family Organiser, the foodie in your life will never forget an appointment and will always know where they're meant to be. A really nice, practical gift for the foodie in your life.
Something to cook with
New small appliances or kitchenware are a great gift for the foodie in your life but it can be difficult to think of things they might not have already. What to get the foodie that has everything? Well, this Christmas we love the Mini Electric Rice Cooker from VonHaus. Perfect for cooking individual or double portions of rice, you can cook sticky or fluffy rice to perfection. It's simple to use and can cook rice as well as keeping it warm plus, it has a removable inner making it super easy to clean too.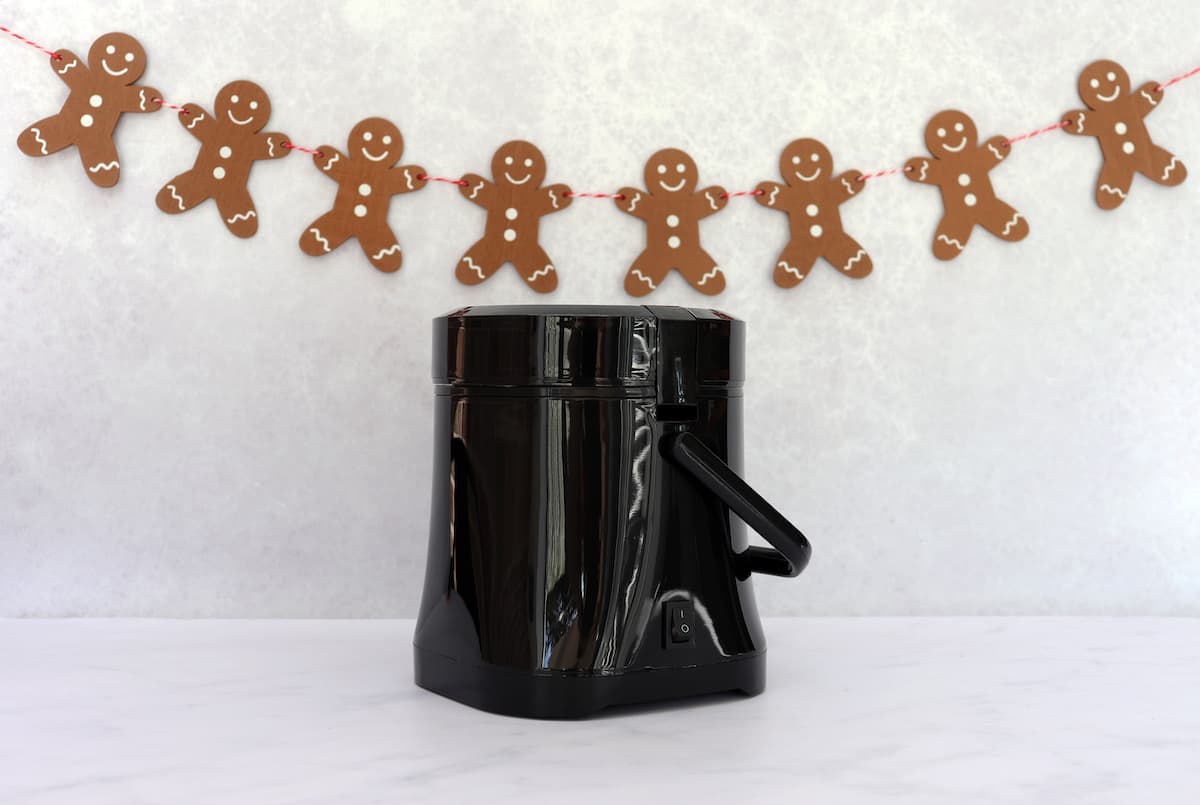 Foodies always appreciate new crockery, cutlery or things to cook with. This Christmas we are loving the bakeware range from SAVEUR Selects. The Artisan Series is beautiful to look at but, most importantly, does the job well. It has non-stick Whitford Eclipse maximum performance coating and has a really durable, solid construction yet is lightweight and nice to handle.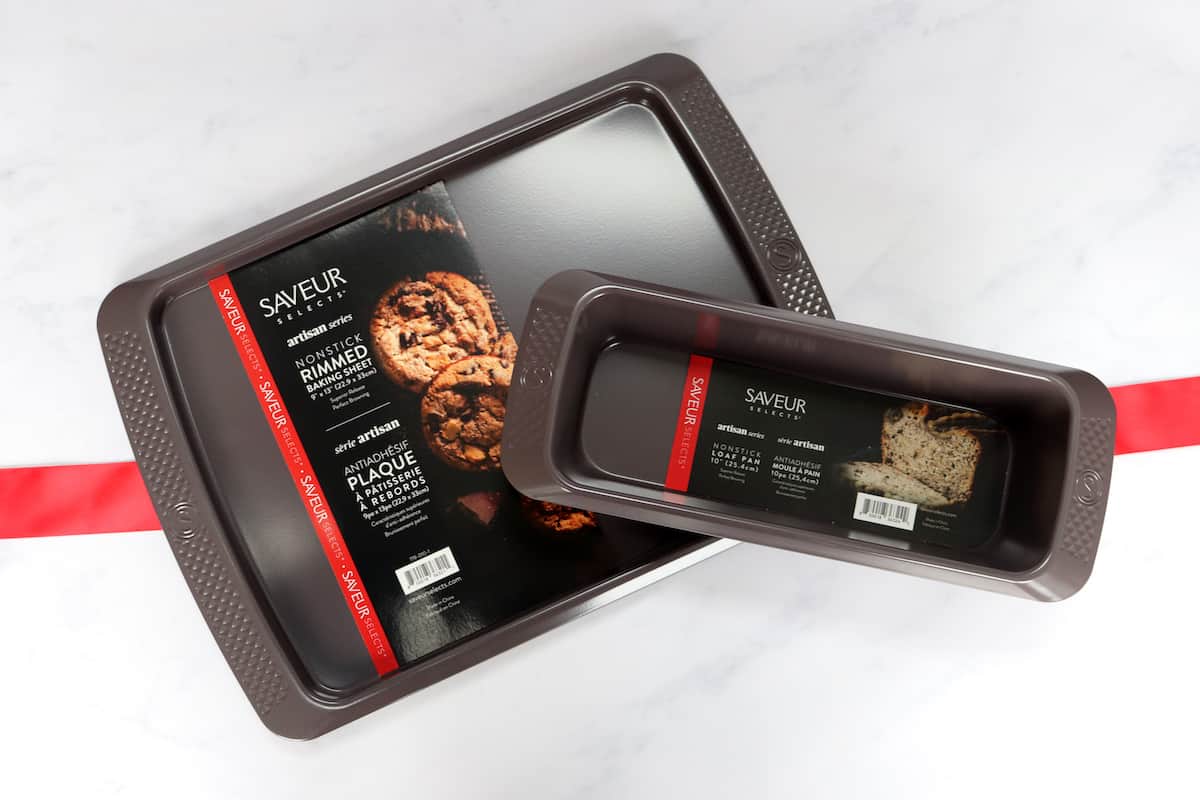 Each piece from the Artisan Series is dishwasher safe and has non-slip rims, meaning that it's safe to use and easy to clean afterwards. The whole range works well, gives great results and would make a lovely gift this year. You can see the full SAVEUR Selects range here.
For something traditional and seasonal yet beautiful and still incredibly practical, anything from Nordic Ware would be a great choice. Nordic Ware bakeware is lovely to gift and event lovelier to bake with. Their bundt pans are a classic staple in so many kitchens but they now also have a range of holiday house bundt tins that are fantastic for the festive season.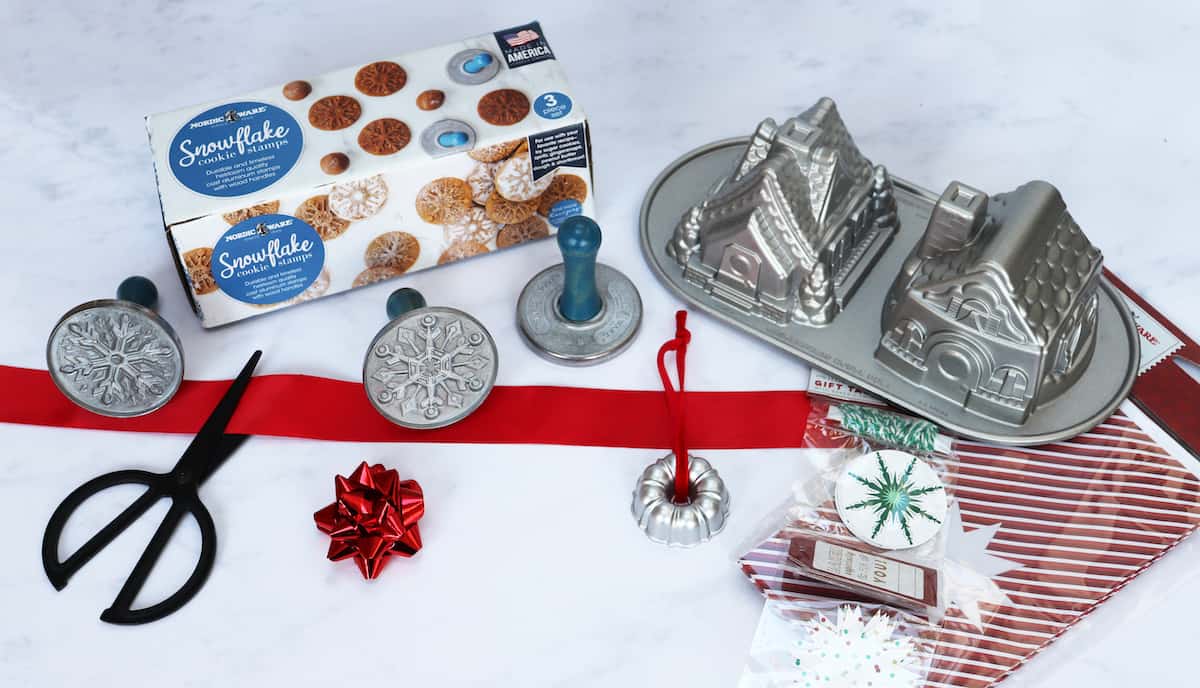 One of our favourite Nordic Ware products is their cookie stamps, the perfect product to use when baking gifts for holiday treats. Nordic Ware even have gift bags and tags – and bundt tin Christmas decorations too!
Tableware
I love buying foodies something that they can use in the kitchen that will also bring them joy to look at. One of my favourite finds this year is a personalised chopping board from Boutique Gifts. The Christmas Holly Chopping Board would make a wonderful gift, personalised with any name and made from textured glass with anti slip rubber feet. It's practical but beautiful.
Glasses are a great choice for the foodie in your life. But, do they always complain that melting ice is diluting their favourite drinks? If so, a Liiton Whiskey Glass Set could be just the answer.
The range of glasses features patented Chill-Charge System embedded in the glass – in the shape of glass sculpted mountains – so you just keep the glasses in the freezer until they're needed and they will then chill a drink in just 18 seconds! Designed as a whisky glass, they are also perfect for cocktails, other spirits, soft drinks or any drink that needs to be served chilled. A fantastic gift set that any foodie would appreciate this Christmas.
Something to drink
Something nice to drink is always a great option for your foodie friends and family. Bushmills 16 Year Single Malt Irish Whiskey is one of the finest Christmas spirits and a lovely Christmas gift for whiskey lovers. It has been aged fifteen years in ex-bourbon barrels and sherry separately and finishing as one in casks of port.
Another great choice this Christmas is Amarula. A wonderful after dinner drink, Amarula is best served over ice and enjoyed during the festive season with friends and family. It's made from the delicious Marula fruit of sub-Equatorial Africa, and distilled and aged in French oak for two years before being blended with a velvety cream to create the smooth taste of Amarula.
For something different this Christmas, CleanCo offer a range of premium non-alcoholic spirits that taste just like the real thing, offering an alcohol-free alternative without compromising on taste. Not just for pregnant women, CleanCo have gin, rum, tequila, vodka and whiskey non-alcoholic alternatives that are great for designated drivers, anyone looking for a healthier alternative or people who just don't want to drink alcohol. CleanCo drinks are a great choice for anyone this Christmas.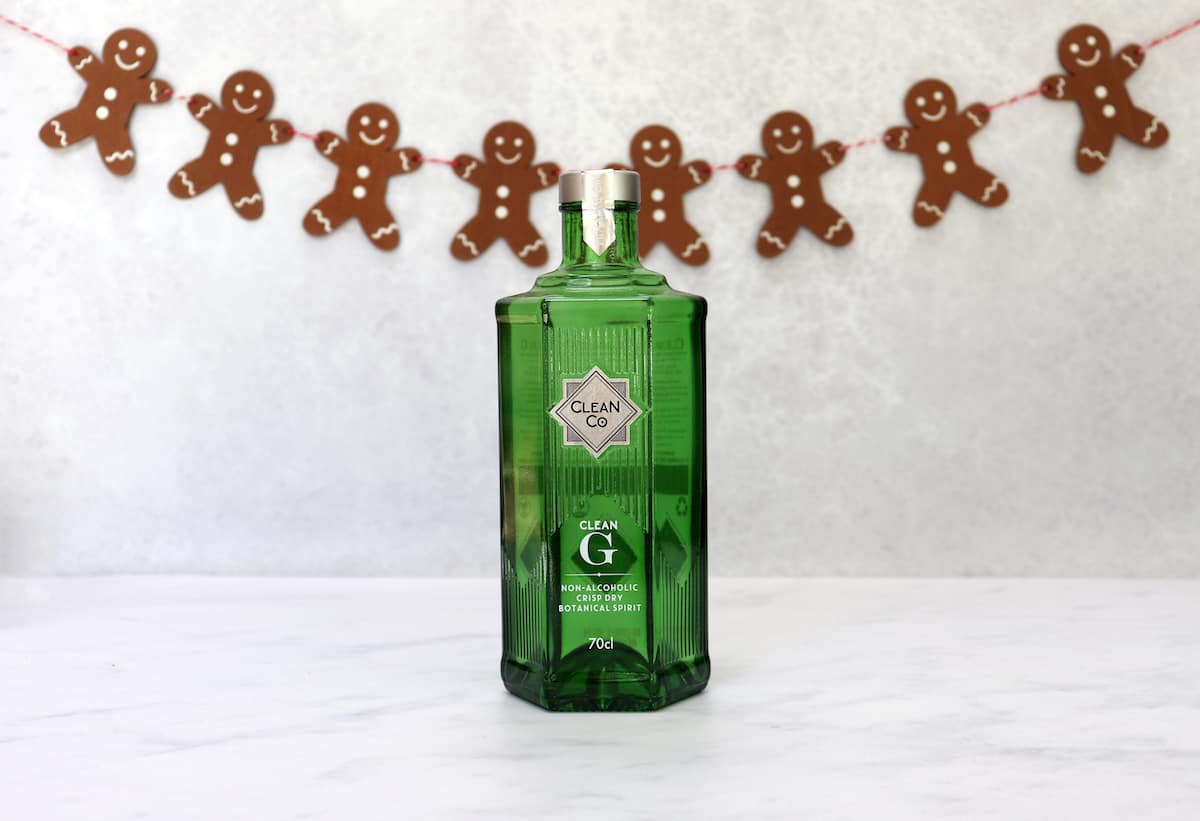 We've just discovered L.A Brewery who make delicious non-alcoholic drinks that are good for you and good for the planet. Their range starts with a blend of green and black teas that are infused with fruits, flowers and botanicals to create drinks that everyone can enjoy all year round. The range is an ideal alternative to alcohol that is full of flavour, low calorie, vegan and gluten free.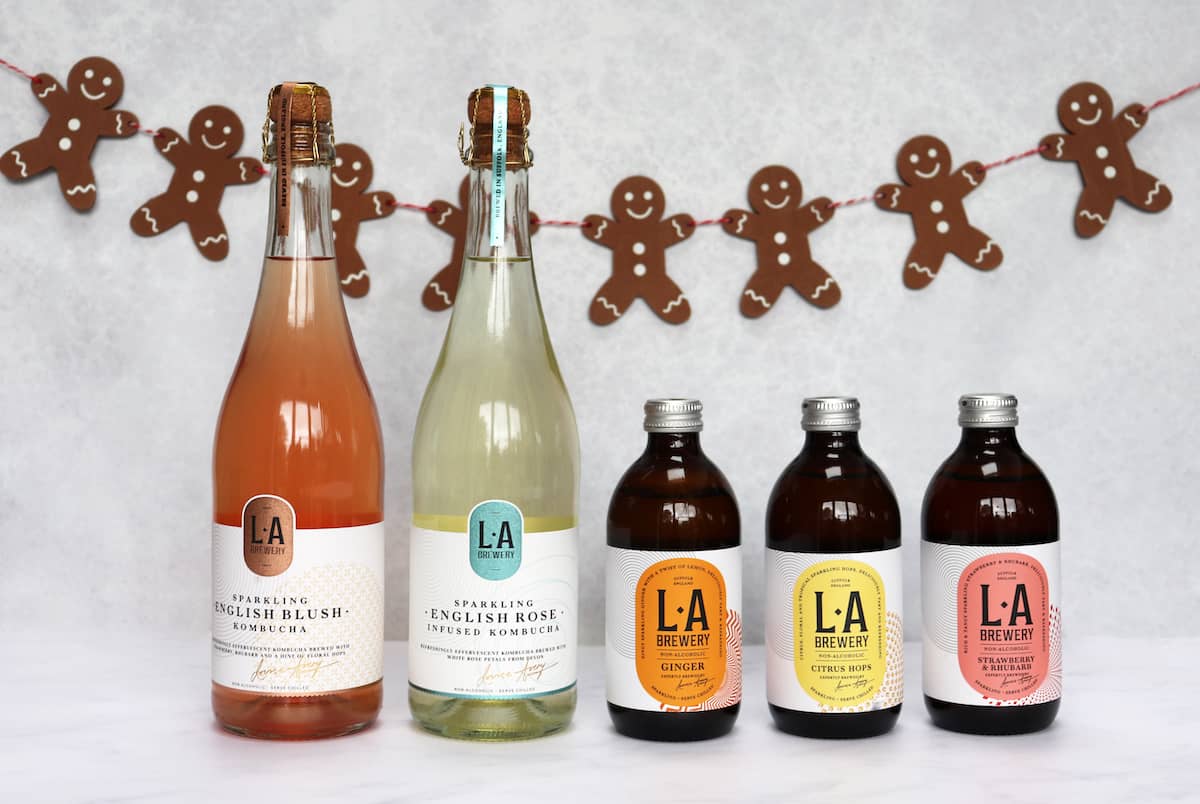 Or for something a little different, Cocoa Canopy make wonderful stocking fillers. The brand have created a whole range of wonky drinking chocolate beads that provide a superior drinking chocolate experience that is made with only a handful of ingredients in small batches. Choose from single origin Ecuador Dark and punchy Rich Dark, nostalgic Smooth Milk, favourite Milk & Dark and sensational Salted Caramel.
How about something to drink that also gives a fantastic experience at the same time? A Perfect Cellar TastingBOX combines wine and tech, giving you the opportunity to try fine wines along with a sommelier experience from the comfort of your own home. Containing a selection of three or six wines, it's the perfect Christmas gift for anyone who loves great quality wine, enjoys a wine tasting experience or just wants to try something new.
I know a lot of foodies who love drinking water – and drink litres of it a day. A great gift would be a ZeroWater jug. Available in a range of sizes, this 7 cup, 1.7 litre jug fits beautifully into any fridge. It features a cutting-edge filtration system to purify tap water. ZeroWater effectively eliminates 99.6% of dissolved solids and contaminants leaving water remarkably pure, refreshing, and devoid of the impurities that can compromise taste and health. You can see the full ZeroWater range here.
Something to eat
You can't beat a hamper at Christmas and Hampers.com have a wonderful range where you can find the perfect gift for any friend or family member. This year we love The Classic Christmas Food & Wine Hamper. It features so many treats that are great to share over the festive season including a bottle of Finca Amalia Rioja, Red Storm vintage red leicester cheese, spiced plum chutney from Tracklements, luxury mince pies and a delicious, rich dundee cake topped with almonds all beautifully presented in a bamboo tray.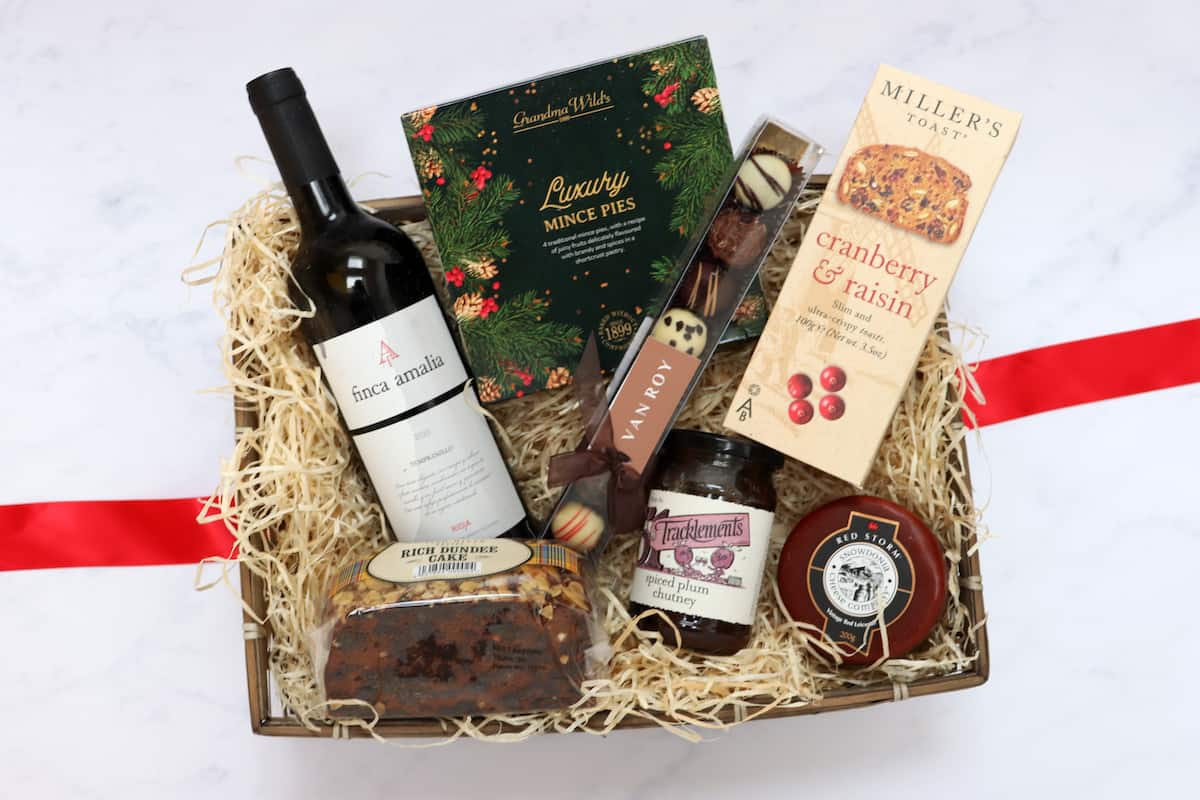 If your foodie loves honey then Hive & Keeper have a great range of gifts for them. Hive & Keeper is a British brand who curate unique homewares and gifts that put provenance, great design, natural materials and treading lightly on the planet at the heart of what they do. Their range of gifts include jars of honey and gift sets as well as honey subscriptions that are perfect for foodies, honey lovers and the hard to buy for!
Hive & Keeper's aim is to curate a collection of honeys that showcase the range of flavours, colours and textures available. Their breakfast honey gift set is a great way to try a selection of honey in one go. The limited-edition British breakfast honey gift set features three honeys, each one is different, straight from the hive and a perfect way to brighten any morning! You can see their full range here.
Chocolate gifts will always be appreciated by the foodie in your life and one of our favourite indulgent treats this festive season is the new Lindt Choco Wafer range. Available in Milk Chocolate and Hazelnut or an assortment of flavours, they are crispy, creamy and delicious. A great sweet treat to share over Christmas.
For an really indulgent gift that's a little bit different, these milk chocolate truffles are wonderful. Made from rainforest-friendly Gola cocoa, would make a great gift for the more discerning chocolate lover. Plus, every box sold helps to support the Gola Rainforest Cocoa Project.
Something different
Gift experiences are a great choice for the foodie in your life and Buyagift have a great selection this year. Whether they love afternoon tea, fancy meals in the most beautiful of places, food tours or cooking workshops, Buyagift will have something for them. We love the Afternoon Tea for Two at Great Fosters experience – an indulgent treat that any foodie is bound to appreciate.
I hope that gives you some inspiration for gifts to buy the foodie in your life and with something for every price point too. If you have any other suggestions I would love to hear them and when the time comes, have a wonderful Christmas!