Disclosure: The products featured were sent for inclusion in this gift guide however all opinions are my own.
This post contains affiliate links and I may receive commission if you visit a link and buy something. Purchasing via an affiliate link doesn't cost you any extra, and I only recommend products and services I trust.
I've reached a point in my life where people's interests have changed and adapted as they've got older, had families and matured a little too. The one thing many of the people in my life have in common is a love of good food and so I thought I'd put together a few gift ideas for the foodies in your life.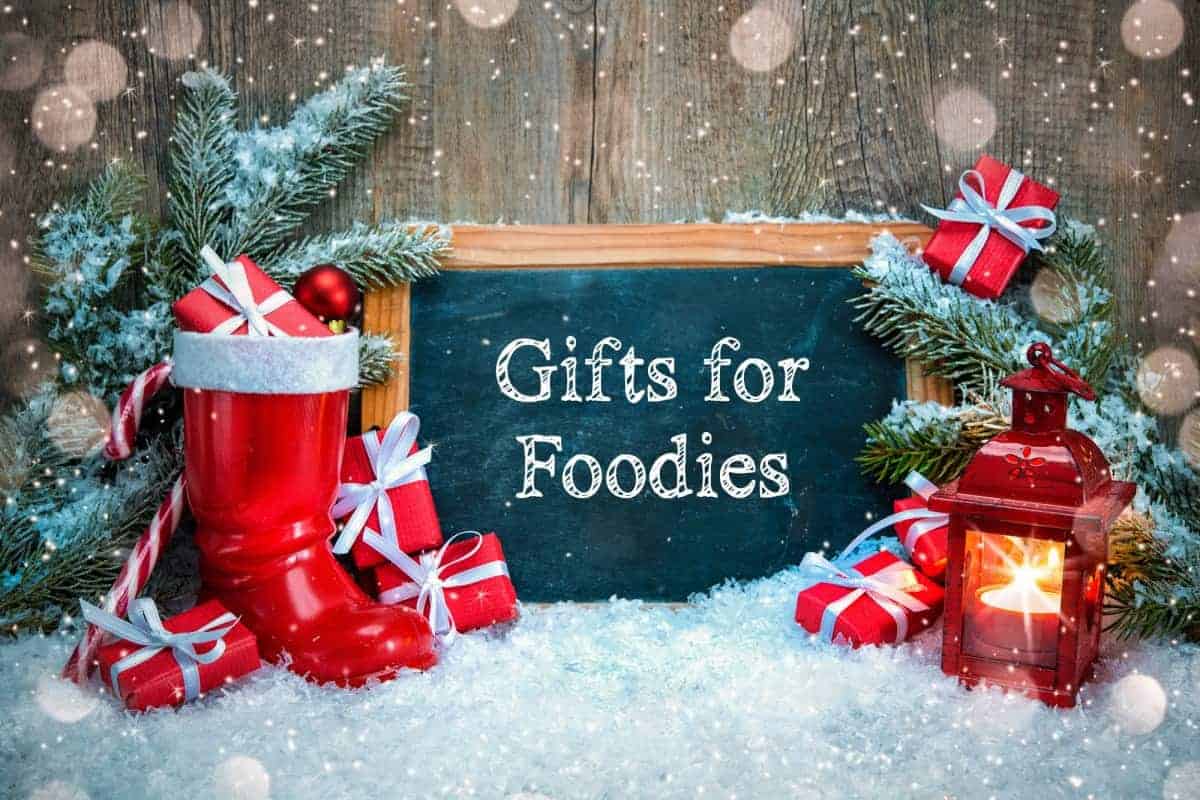 Kitchen Gadgets and Accessories
There are so many kitchen gadgets that you can buy for the foodie in your life from new crockery to pots and pans. But, one thing I always love to give is a gift with multiple uses. A rustic cheese board can be used as a serving platter and looks fantastic in the kitchen too. This Olive Wood Cheese Board and Knife Set from Sous Chef would be a great gift for anyone who loves to spend time in the kitchen.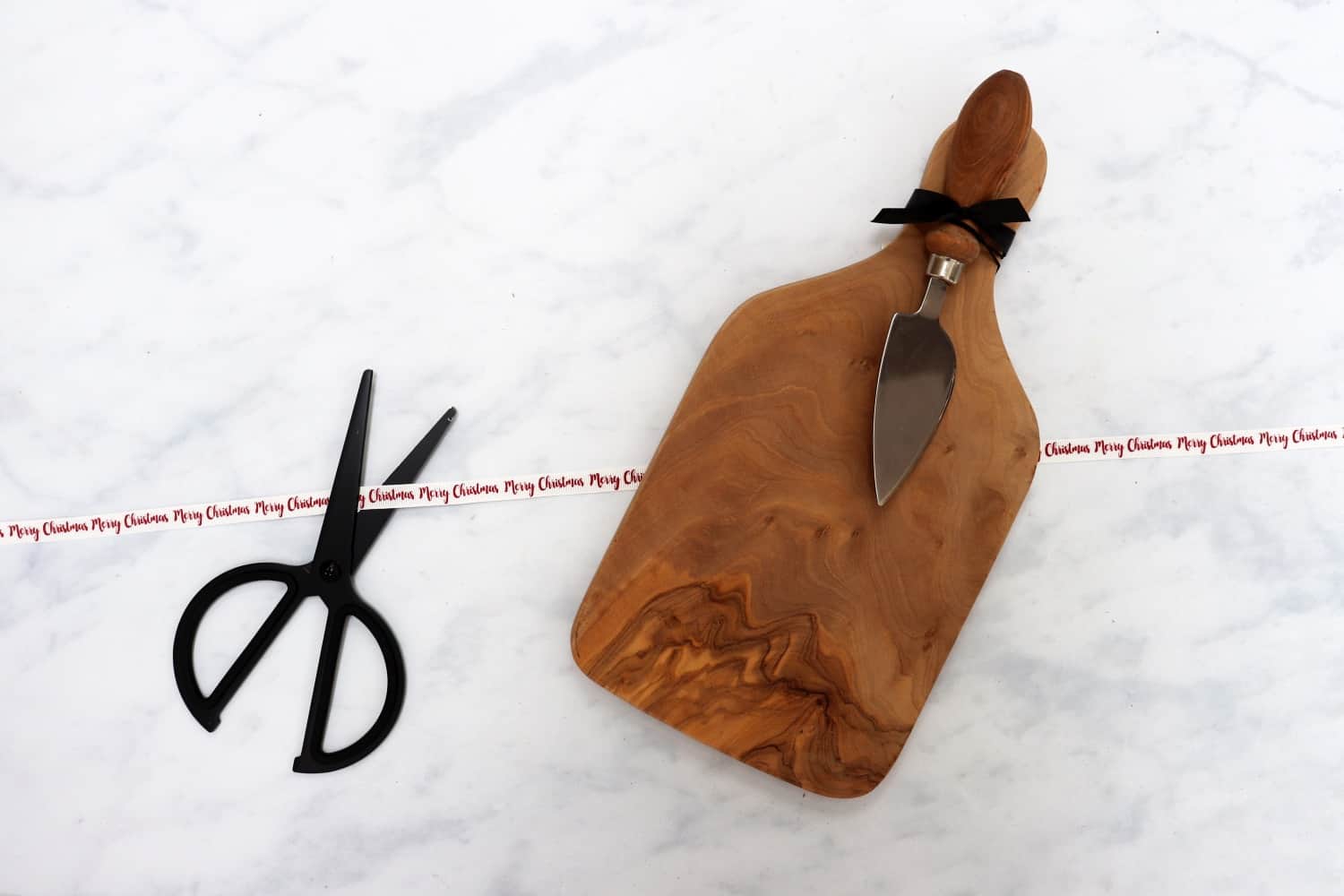 Every kitchen needs a good, sharp set of knives but you can't go buying new ones every Christmas. Instead, an Any Sharp knife sharpener would be a really well used gift for any kitchen. Any Sharp has a suction base to secure it to the kitchen worktop and is for both left or right handed use. With a ten year guarantee it'll be keeping knives working their best Christmas after Christmas for years to come.
For something a little different, this Spacewalk Fruit Bowl from RedCandy would look awesome on any kitchen worktop. Fill it with fruit, chocolates or nibbles to share and it would have pride of place, making a real talking point for anyone who sees it.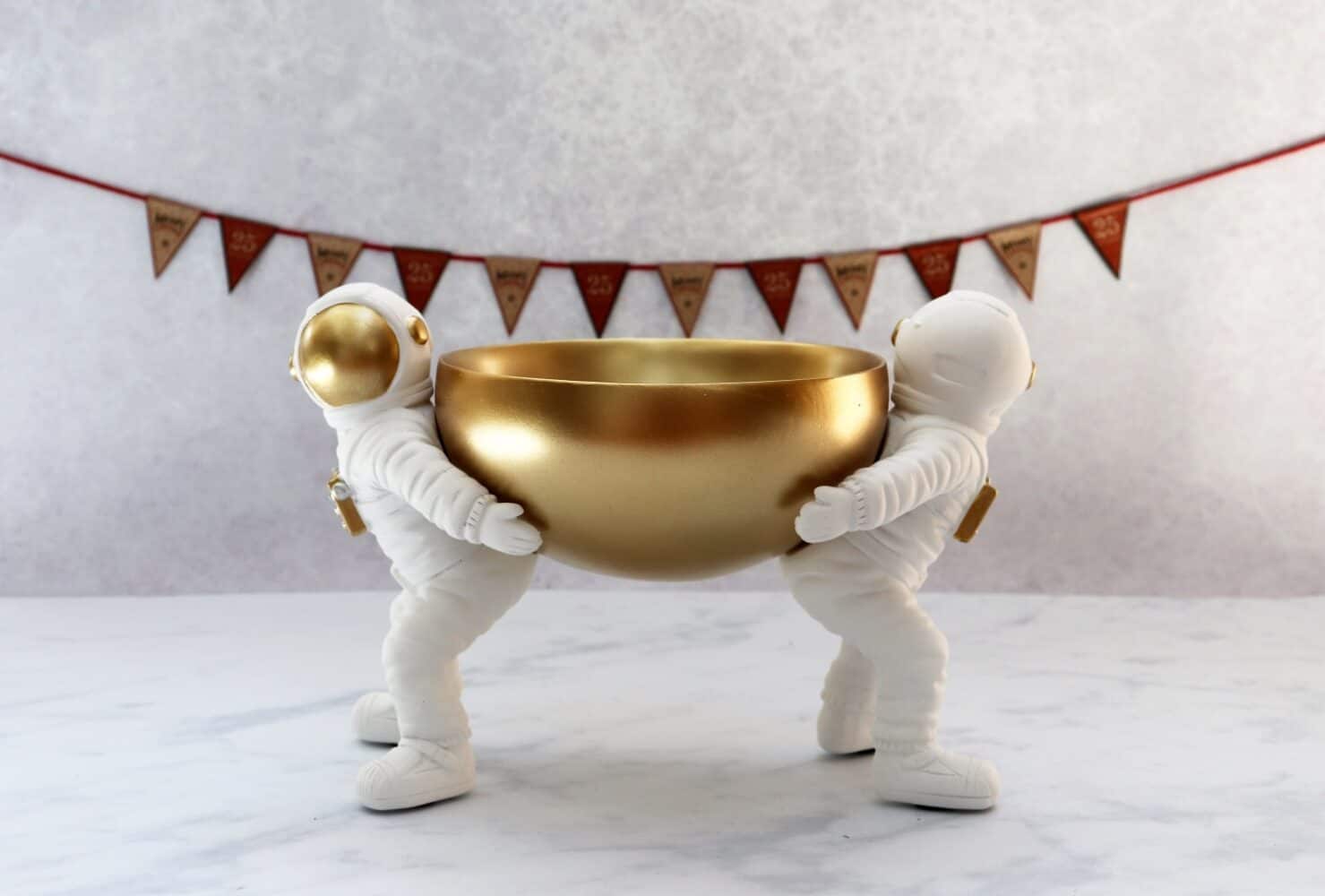 Something else that would look fantastic in any kitchen and as part of any table setting is this Artisan Street Cheese Baker Set. Including a ceramic dish with lid and a ceramic cheese spatula stood on an acacia wooden serving board, it would make a wonderful gift for any cheese lover and a fantastic centrepiece for an evening of good food and socialising at home.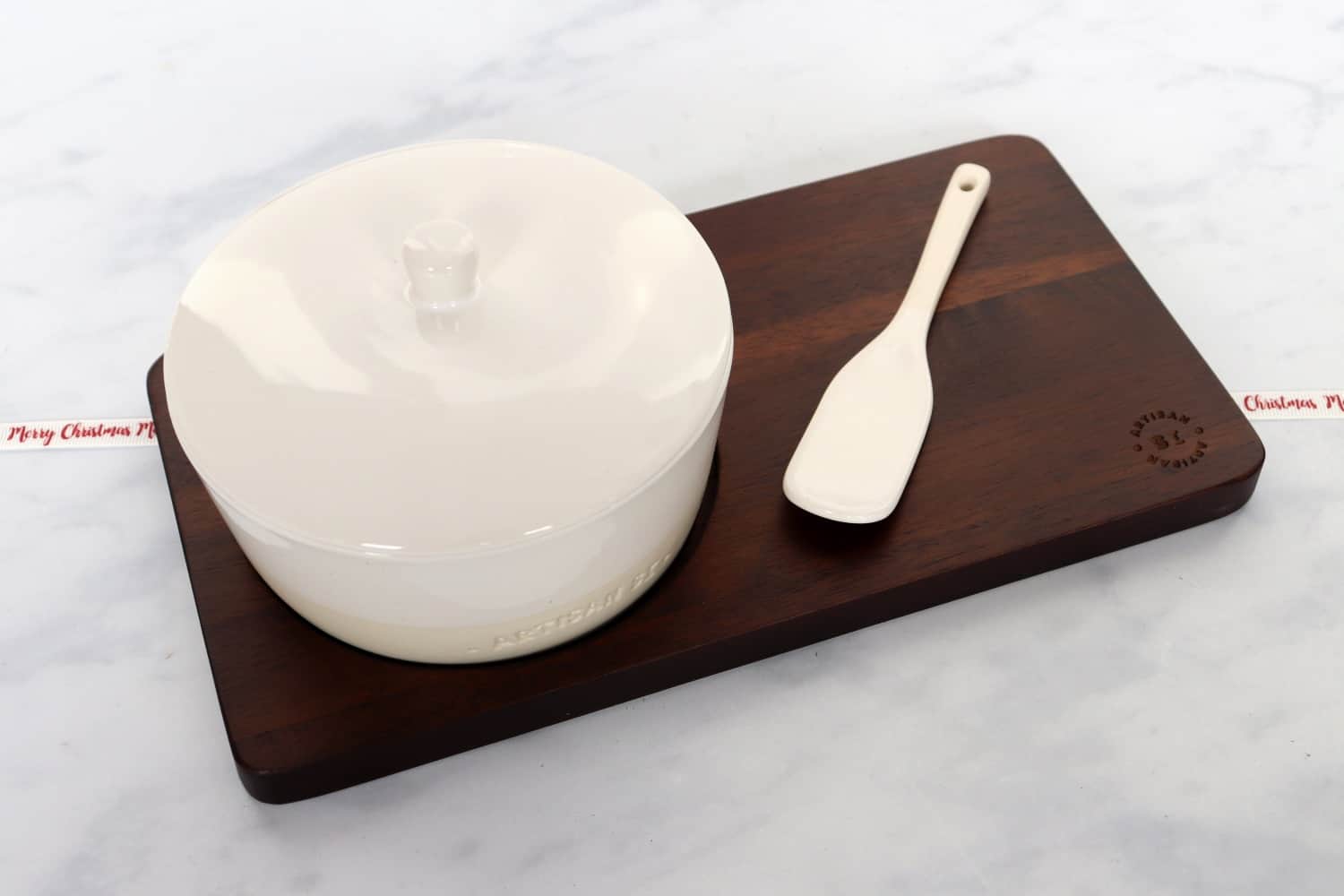 The best sustainable gift you can buy someone this year is something from BeeBagz. BeeBagz produce a wide range of beeswax wrap bags that are reusable, biodegradable and responsible too. It's a 100% natural alternative to plastic that solves all your food storage needs. You can see their full range here.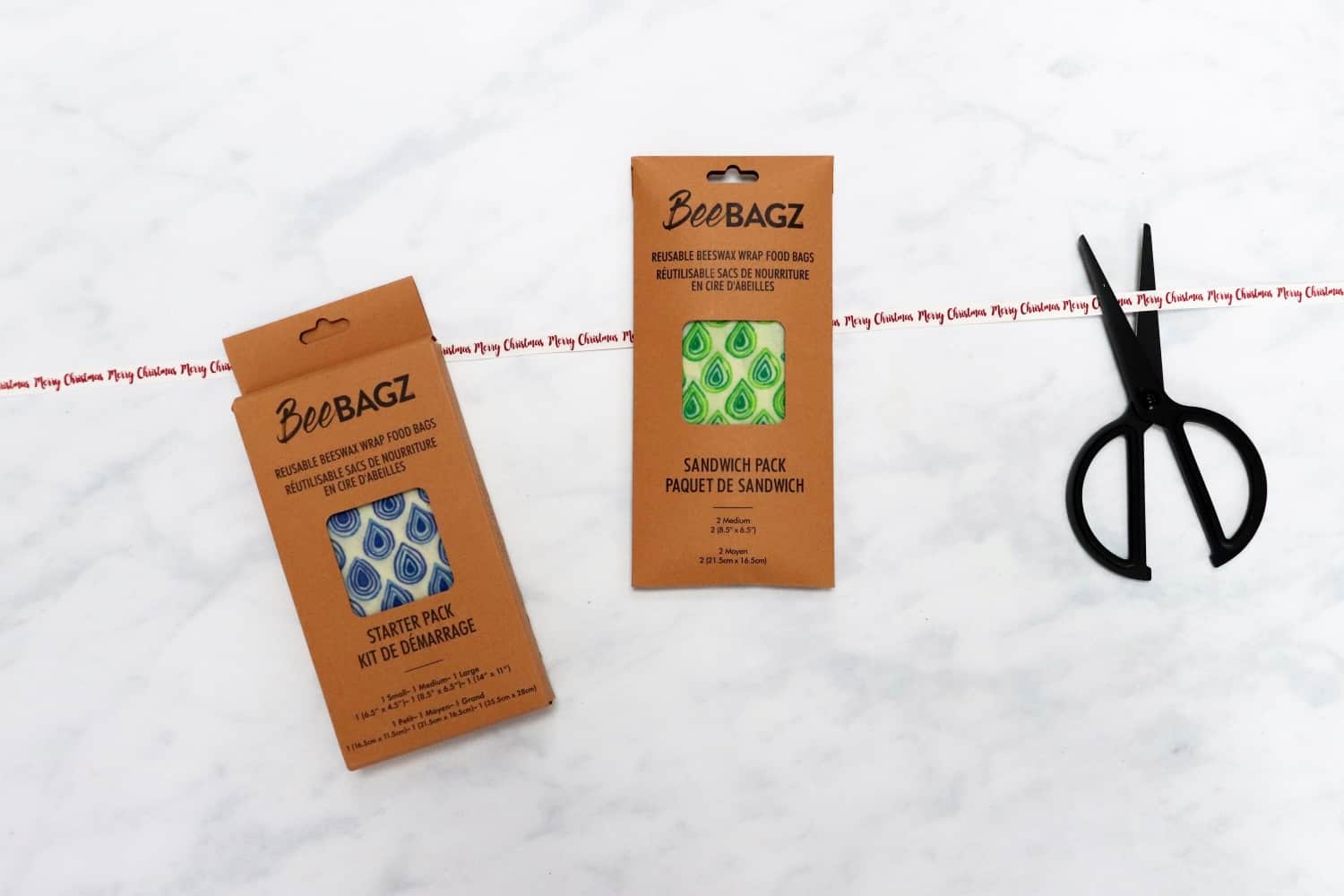 A gadget that you may not have thought of is a water filter. A staple in any fridge, this Zerowater 12 cup water filter is billed as the world's best water filter as it removes twice as many contaminants, toxins and solids as Brita water filters. You'll never drink water so pure!
Something to Share
It's always nice to gift something to share and hampers are always a great option. Bradfords Bakers have a fantastic range of Christmas gifts and this Rudolph Christmas Gift Box is one of my favourites.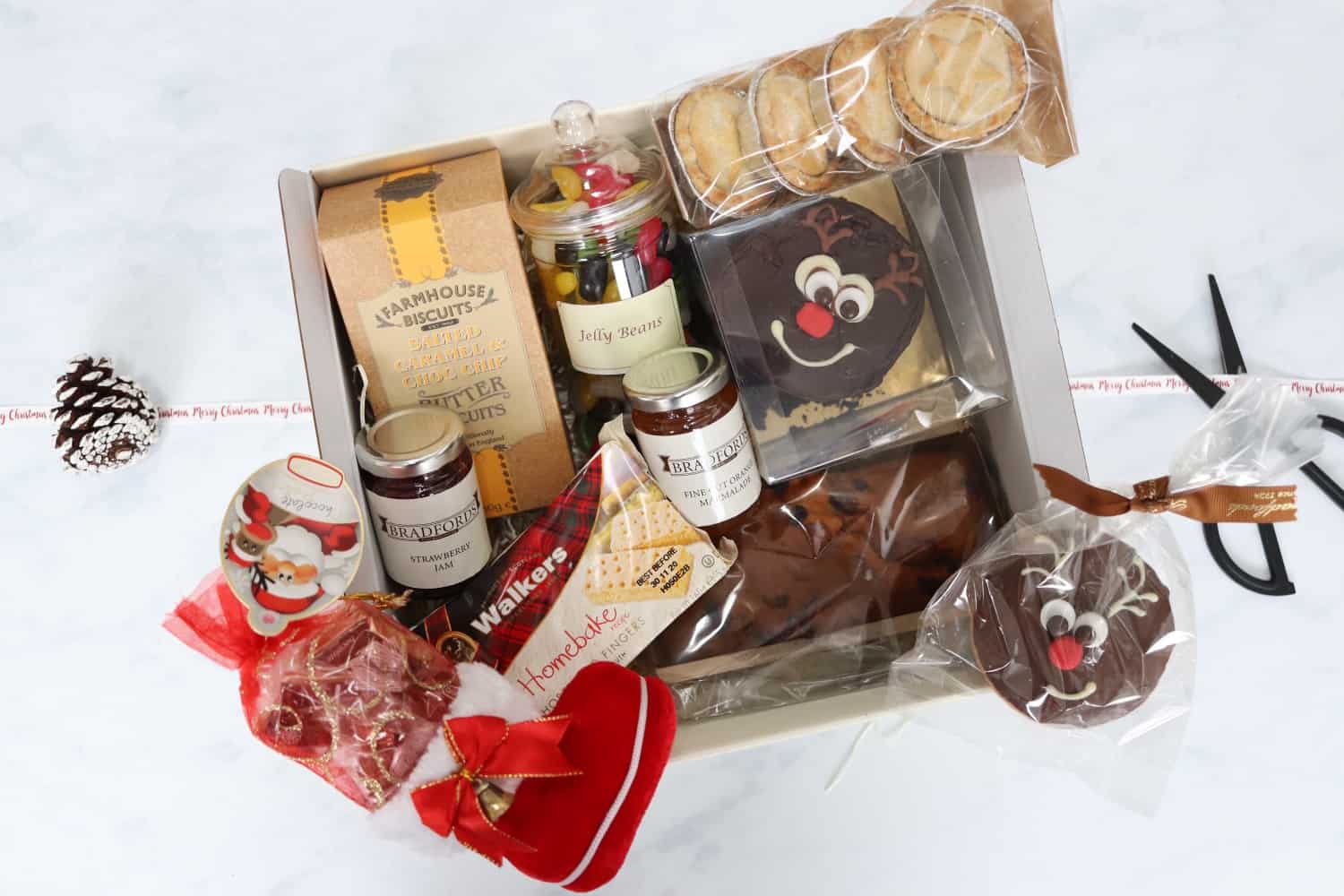 The beautiful gift box includes Walkers Luxury Shortbread Fingers, a Rudolph Chocolate Fudge Cake, Farmhouse Cranberry and White Chocolate Biscuits, a Jar of Traditional Jelly Bean Sweets, Strawberry Jam and Fine Cut Orange Marmalade, a Rudolph Milk Chocolate Coated Biscuit, Shortcrust Brandy Mincemeat Pies, a Traditional Farmhouse Sultana Loaf Cake and a Santa Boot Filled With Praline chocolates. As you can see, it's perfect for sharing and a wonderful gift.
For a savoury option, the Christmas Wine, Cheese & Pate Hamper from Hampers.com would be a really lovely gift. It includes a bottle of Finca Amalia Rioja red wine along with a selection of award-winning cheeses, two gourmet varieties of pate and artisan crackers all in a beautiful hamper basket.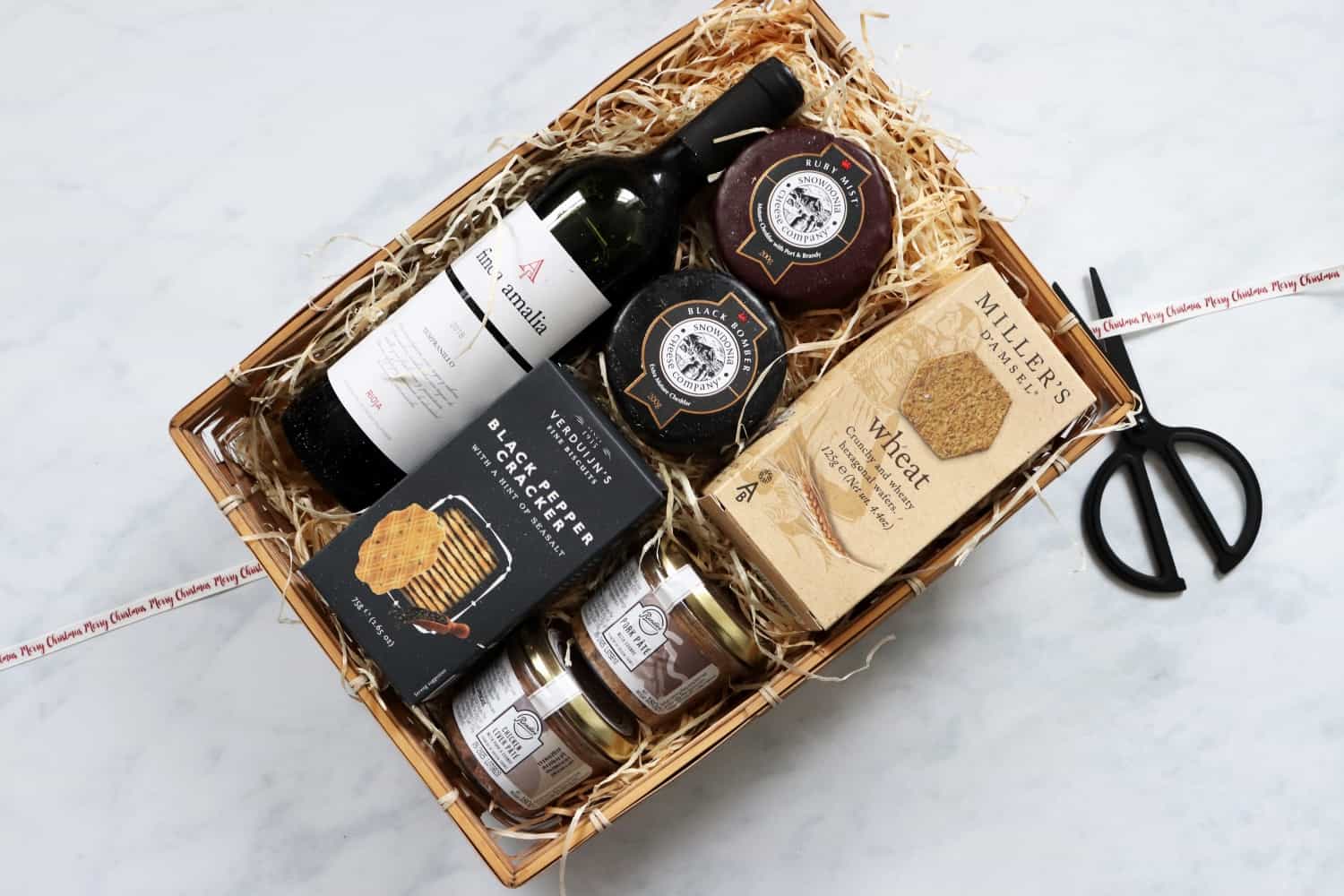 Hampers.com have a fantastic range of Christmas hampers that would make a wonderful gift, with something for every taste and personality. There are plenty of options for a family to share and ones to really indulge in over the festive season too.
Something to Read
One of the most unusual gifts I've come across for the foodie in your life is the Great British Food and Drink Map. It's full of over two thousand food and drink locations across the country. It also has copious amounts of tasty trivia and is set to inspire foodie adventures in anyone. Such a lovely gift!
Cookbooks are always a great gift for any foodie as it's so nice to have something new to cook, somewhere new to find inspiration and just something to flick through and enjoy. A Zest For Life features 79 fresh and tasty recipes designed to put a spring in your step! Covering breakfasts, lunches, snacks and full meals, it makes eating effortless as the recipes are so easy but delicious too!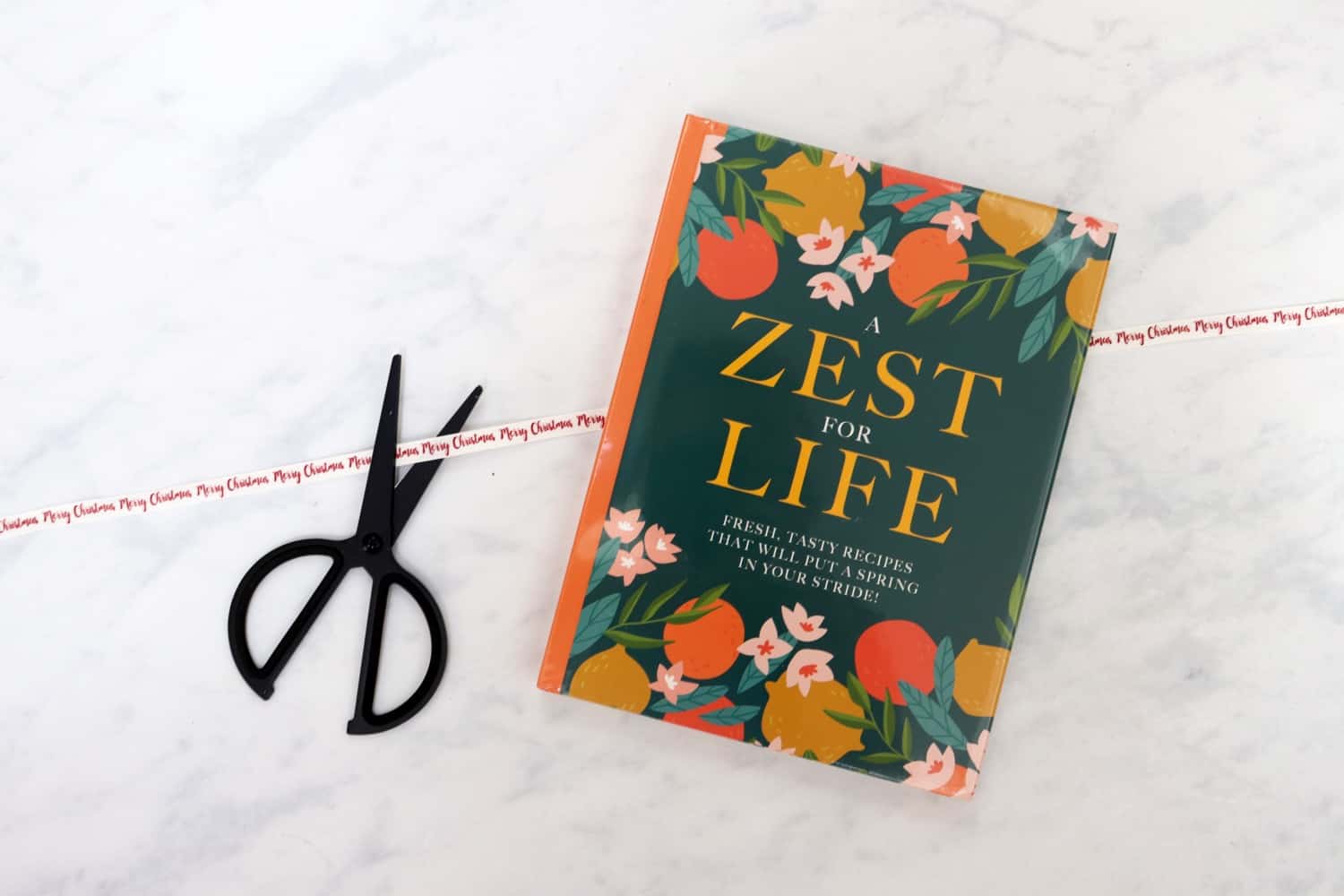 Something to Cook With
For someone who really loves to cook and knows what they're doing with different ingredients, or someone who just loves to experiment and try something new, the Willie's Cacao Chef's Treasures Cooking Hamper would be a great gift.
The hamper comes beautifully presented and contains everything you need to create both sweet and savoury dishes with chocolate. There's Hot Chocolate Powder, a Peruvian Black 100% Cacao Cylinder, 72% Dark Chocolate Chef's Drops, Cacao Powder, Chocolate Stock, Roasted Cacao Nibs, Three bars of El Blanco White Chocolate and Hazelnut Chocolate Spread. I know that any foodie would love to have this hamper to start experimenting more with chocolate in the kitchen!
Another great gift for anyone who loves to cook is Spice Pots. They create individual spice blends that are essential ingredients for the store cupboard. They are all completely natural and allow time-stretched and health-conscious cooks to create a huge variety of recipes quickly, with very basic ingredients. Their gift sets would make a fantastic gift and the individual pots would be great stocking fillers too!
I've recently discovered Wasabi and love it so I was quite excited when The Wasabi Company sent me a gift set to feature. I am always looking for new condiments to try and this box set of Wasabi Mayonnaise and Wasabi Mustard would be a great gift for any foodie, especially as they are the only mayonnaise and mustard in the world to be made with fresh English wasabi.
Another great gift for anyone that really loves to cook is a Spice Drops Collection. They offer a variety of gift sets for different culinary needs – a Christmas Collection, Baking Collection or Barbecue Collection to name a few but I love their full Spice Drops Starter Collection.
Featuring a selection of nine of the most popular Spice Drops flavours it has everything they need to have fun experimenting with different foods and drinks. It will allow anyone to experience Spice Drops versatility for themselves and start cooking up a storm in the kitchen!
Another great range of products to cook with are Opies. With everything from Pickled Walnuts and Cocktail Cherries through to Red Berries steeped in syrup infused with Pink Gin, Apricots steeped in syrup infused with The Famous Grouse Blended Scotch Whisky and Figs with Dark Rum. These would make a wonderful gift for any foodie this Christmas or just a lovely addition to your own Christmas recipes and cocktails!
Something to Drink
Every foodie loves having a drinks cabinet full to enjoy a tipple over the festive season, whilst they're cooking or a glass of something with food. We've loved Mermaid Gin since we first discovered it but this year there's a new Mermaid drink to enjoy – Mermaid Salt Vodka.
Shot through with a pinch of sea salt which enhances its smoothness and accentuates its subtle flavour. Mermaid Salt Vodka is like breathing in the fresh sea air and savouring a hint of the ocean on your lips. It's a really refreshing taste that can be enjoyed throughout the year.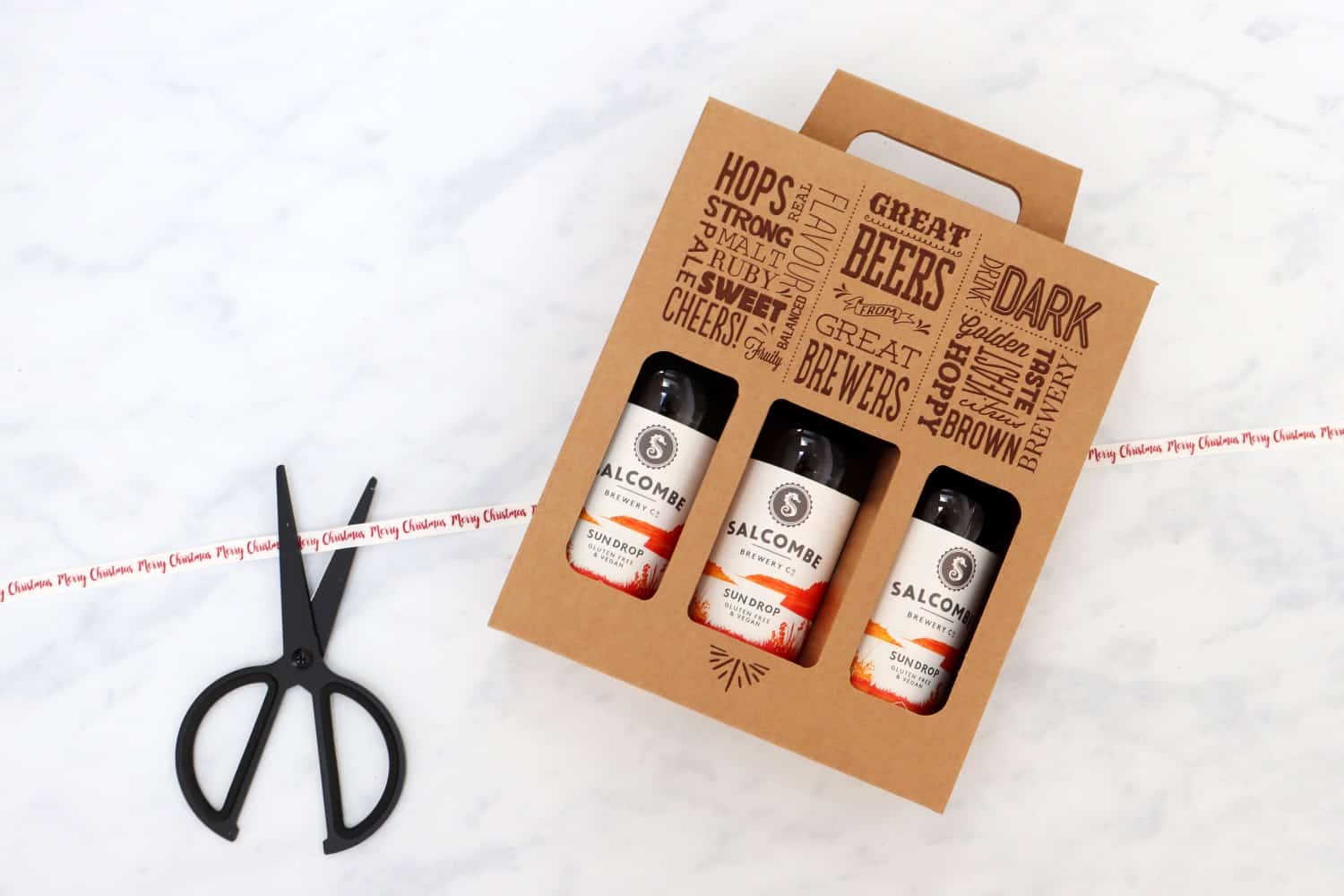 Beer is another great drink to gift and Salcombe Brewery have a fantastic range, including their new Sundrop beer. Sundrop uses a blend of American hops to create an intensely fruity and citrusy aroma which really packs a punch. It's gluten free and vegan too!
And if rum is more your thing at Christmas, Two Drifters Distillery have a fantastic range of rum to enjoy over the festive season. White rum, dark rum and even spiced and flavoured rums there is a rum to suit everyone this Christmas.
Something a little different to gift this Christmas is Aloha 65. A mix of sweet and warming botanicals – pineapple, ginger and chilli – makes it the perfect winter tipple. It's great for a cosy evening in front of the fire served over ice, or as an alternative to gin and tonic as a long drink mixed with ginger ale. It's warming but refreshing and tastes like the holidays!
Something to Eat
And obviously, no foodie gift guide would be complete without something to eat. Cakes direct to your door have boomed since lockdown this year and they are a fantastic gift for any occasion – including Christmas.
Our favourite place to buy postal cake is Robyn's Nest, a fairly local and really nice cafe that we have come to know and love over the last year. They create a wide range of cakes by post and we absolutely adore their Brownie Boxes. They offer postal delivery, collection or local delivery too.
The festive Brownie Box includes a mix of delicious brownie flavours – it's so hard to pick a favourite! Robyn's Nest also have Blondie Boxes, Rocky Road boxes, Flapjack boxes and even boxes of mixed cakes. You can see their full range here and I can guarantee they would make a wonderful gift.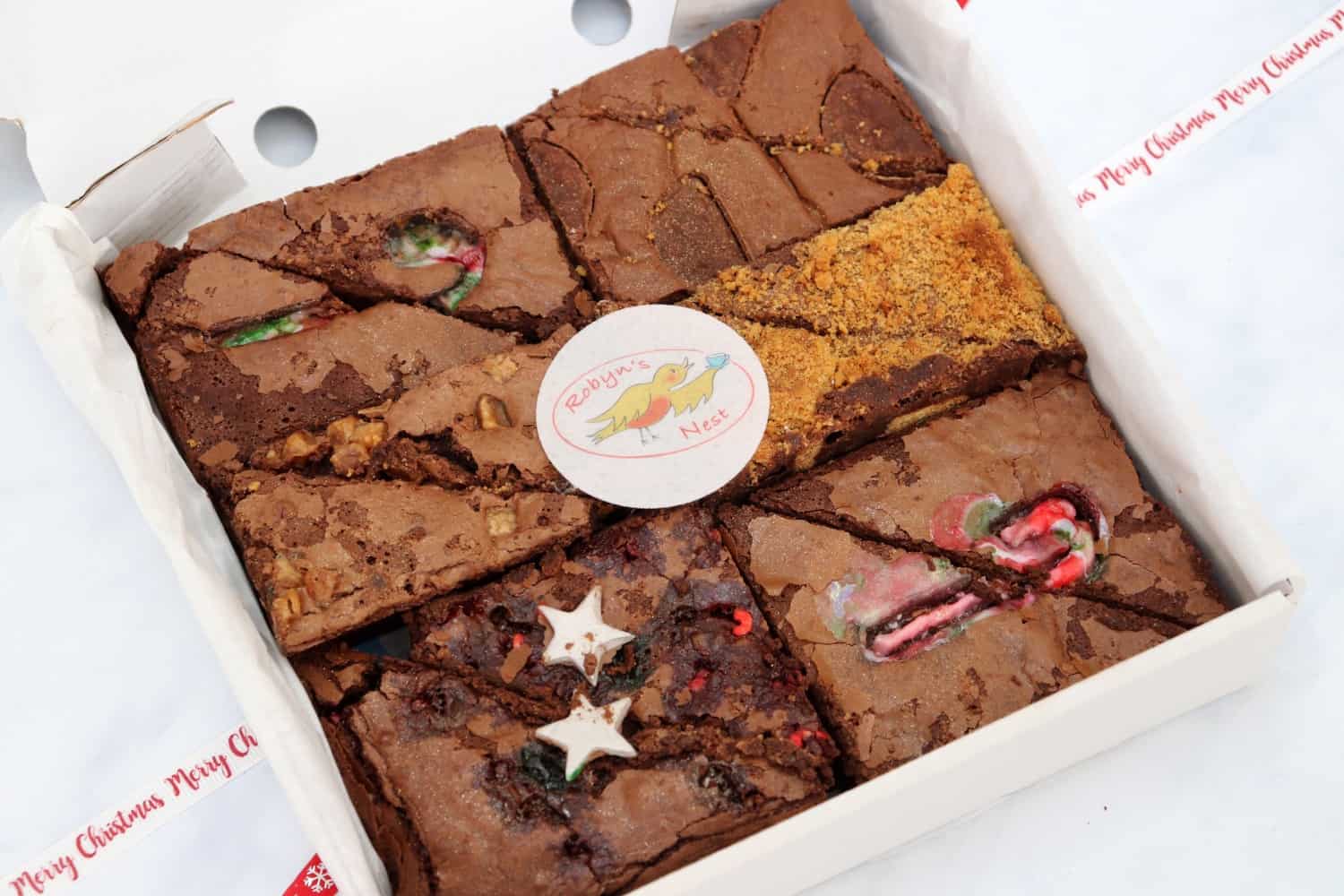 If you love to gift something a family can do together over the festive season, then a gingerbread house from The Best Bit would be a really lovely gift.
The Best Bit have a whole village of gingerbread houses you can create – like The Classic, The Townhouse, The Farmhouse or even a whole village set. The sets come beautifully packed with everything you need to build and decorate your gingerbread house aside from a little water. There's no baking needed and it's great fun for the whole family.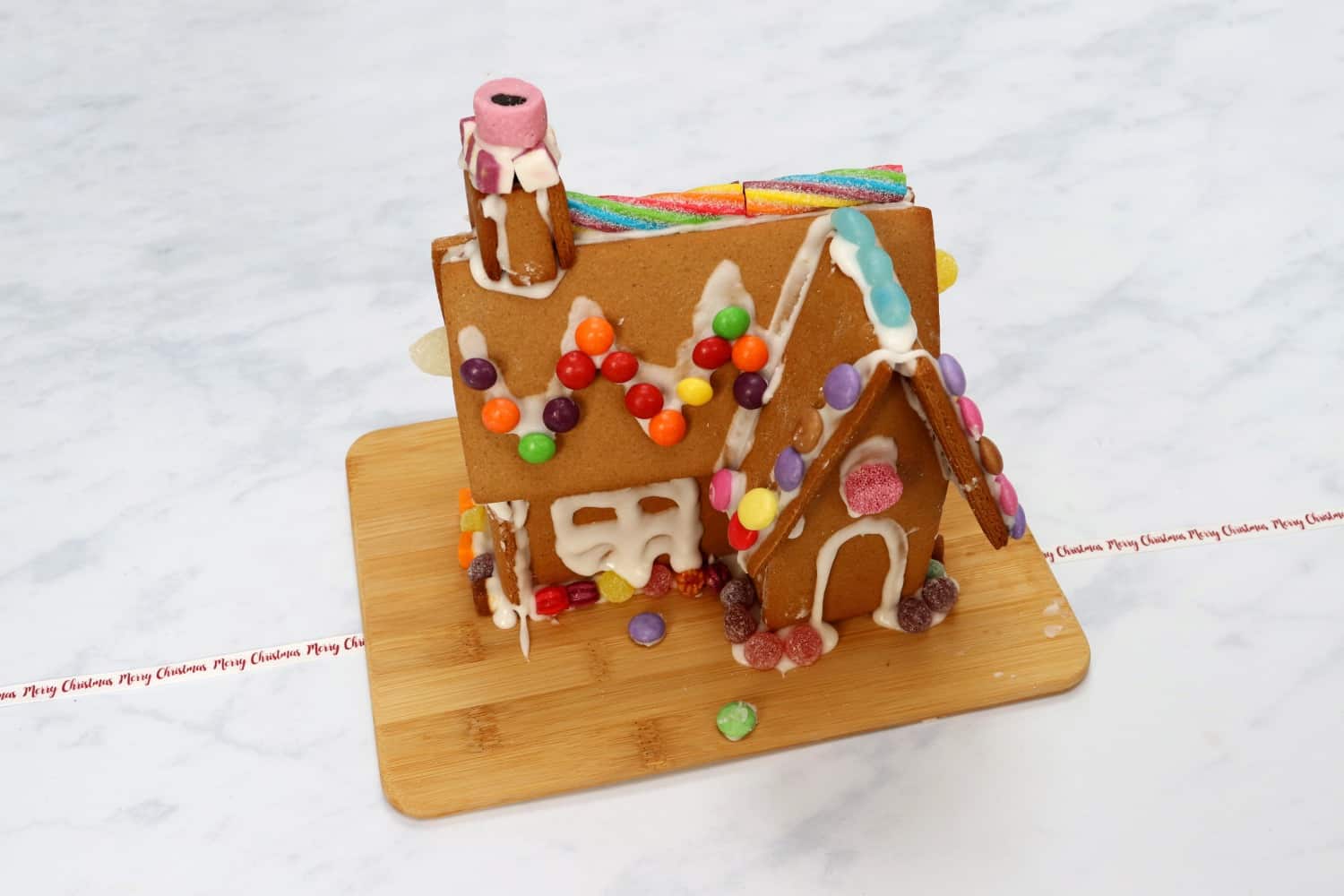 One of our favourite treats of the season is a nice mince pie – and Oggs Handmade Mince Pies are perfect for everyone. Made without any eggs or butter it means they are perfect for vegans, flexitarians and anyone pretty much anyone who loves a mince pie!
I hope that gives you some inspiration for gifts to buy the foodie in your life and with something for every price point too. If you have any other suggestions I would love to hear them!