*This is a paid post
As people get older it can be hard to know what to get them as gifts throughout the year. If they need something, they buy it and most things they already have. So we tend to turn to sentimental gifts – but there are only so many photos, photo books or personalised mugs that one person needs. So what do you get them? Famileo is the answer.
What is Famileo?
Famileo is such a wonderful idea that really brings families together. A personalised newspaper, sent straight to the recipient every week, fortnight or month, created by as many family members as you like. It's a gift that any grandparent will treasure, received regularly through the year, and filled with love and updates that will keep them truly involved in your family life even if you are far apart.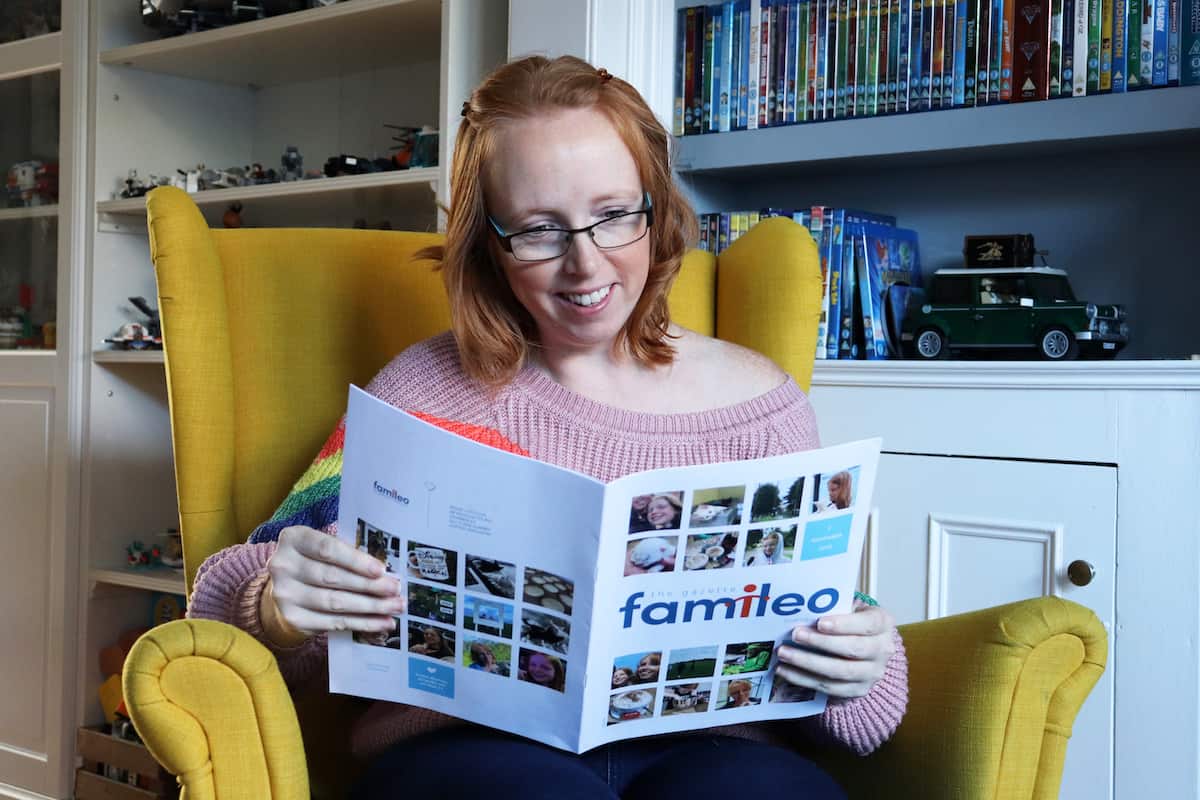 How does Famileo work?
Famileo is super simple to use. You subscribe to the service – from as little as £5.99 per month – and then use either the Famileo app or website to add photos and messages to the 'Famileo Gazette', ready for your relative to receive through the post and enjoy.
You can add multiple family members to the subscription at no extra cost, meaning that children, grandchildren, nieces and nephews can all add messages to the gazette. Plus, all family members can chip in to help pay for the cost of the Famileo subscription too with the handy family kitty payment system.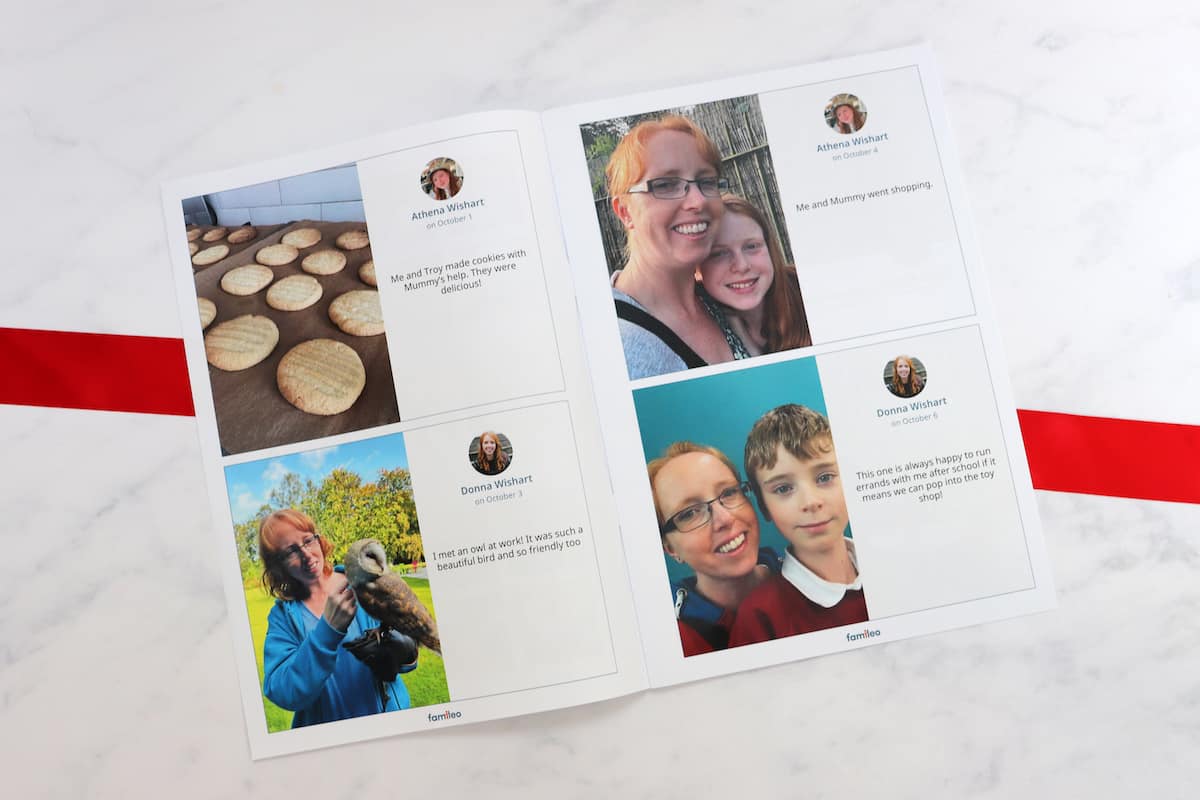 Using Famileo as a family
We've been sending my dad Famileo gazettes regularly and he absolutely loves receiving them. He's not local and so we don't get to see him often and so when the gazette finds its way through his letterbox, he is always excited to start reading – and usually calls to chat about everything he reads in it!
We used to just talk on the phone regularly but there are things that we miss in those chats, little things we forget to mention. Now, he has messages from his grandchildren each month as well as ones from Dave and I. We all share snippets of our month as the days pass and my dad loves to read them, getting an extra insight into our lives that he didn't get before and that always brings him real joy.
LP and Little Man are only 10 and 12 but they can still access Famileo on their tablets or phone – in LP's case. They really enjoy composing messages for their grandad and deciding what photos to share. The gazette can show single images – either standard size or a full page – or a gallery of images with each message you share.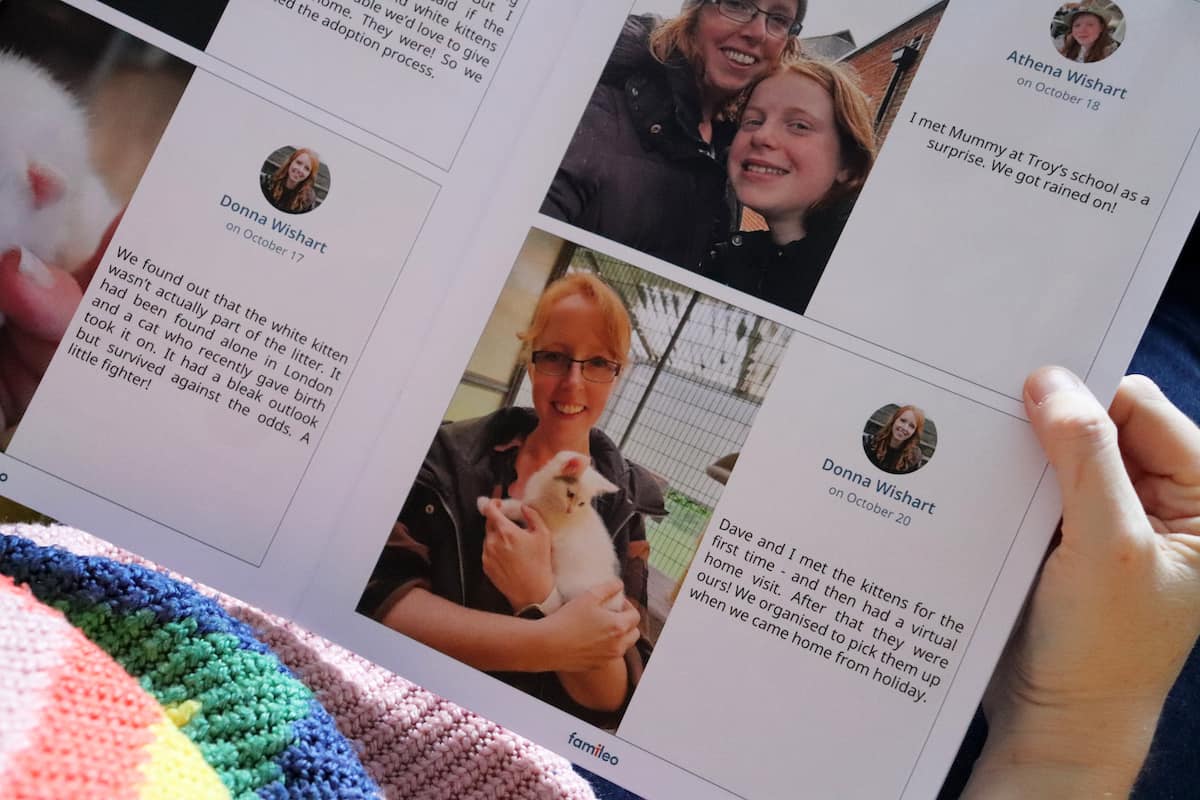 Plus, Famileo have now given you the ability to name your gazette as well as making the front and back covers a gallery of images from that month's gazette. It's a beautiful gift that any family member will love – and everyone who adds to the gazette can look back on pdf versions through the app and website too.
Famileo can be sent anywhere in the world for the same price, helping to bring family together, wherever in the world they may be. The gazette is something they will read, talk about and cherish, helping to bring generations closer. It really is a wonderful gift idea, whatever the occasion.
So, this Christmas, why not give the gift of Famileo? Club together with parents, siblings or kids to give grandparents something beautiful to read and treasure each month.
You can find out more about Famileo and subscribe over on their website.