*This is a paid post
Over the last few weeks I've introduced you to so many fantastic children's magazines from Bayard Magazines. Story Box, Discovery Box and Adventure Box. This week it's all about Adventure Box Max!
Adventure Box Max is a really substantial magazine for children. It's a great combination of stories, comic strips and fun that I think any age child would engage with although it's primarily aimed at children aged 9-14.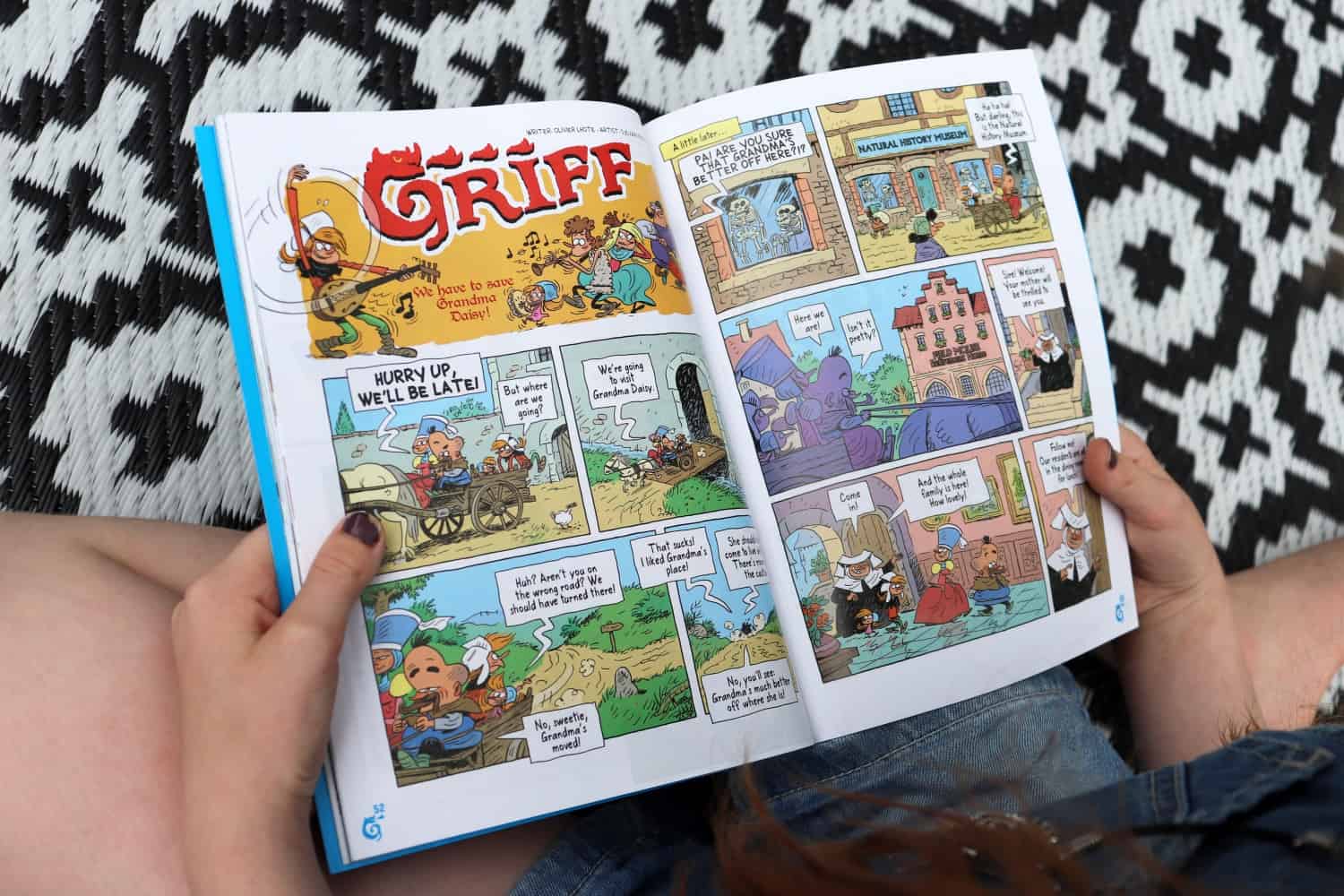 The main part of Adventure Box Max is a fantastic story – SOS Sisters in Distress which LP and Little Man loved! It's broken down into chapters with good size text and beautiful illustrations making it a really gripping read for children.
The magazine also introduces you to the illustrator and author of the story so you can find out more about the people behind the tale you've read.
In Adventure Box Max there are so many facts – pages about daredevils jumping from great heights and a double page spread about life living in a yurt. It's fantastic that Adventure Box Max teaches children more about the wider world and about how other children's lives could be different to their own.
The magazine also includes comic strips which are great for children who aren't as confident at reading or who just want something easy to read. Full of colour and action packed, LP and Little Man laughed their way through each comic strip.
There's also a good dose of games and things to do in Adventure Box Max. There are instructions for making an orienteering race, pages of games like spot the difference, word and symbol games as well as a quiz at the end.
Adventure Box Max has been fantastic for the children. It's really well made, making it a great resource rather than a magazine to read once and never again. It's full of bright colours and has something new and fun to read on every page. LP and Little Man loved it!
Also, this summer, Bayard Magazines have put together a fantastic range of free activities for children, with new activities launched each week! The activities are split into age appropriate packs based on Bayard Magazines titles – StoryBox for rookie readers age 3-6, AdventureBox for novice novelists age 6-9, AdventureBox MAX! for fiction lovers age 9-14 and DiscoveryBox for fact lovers age 9-14.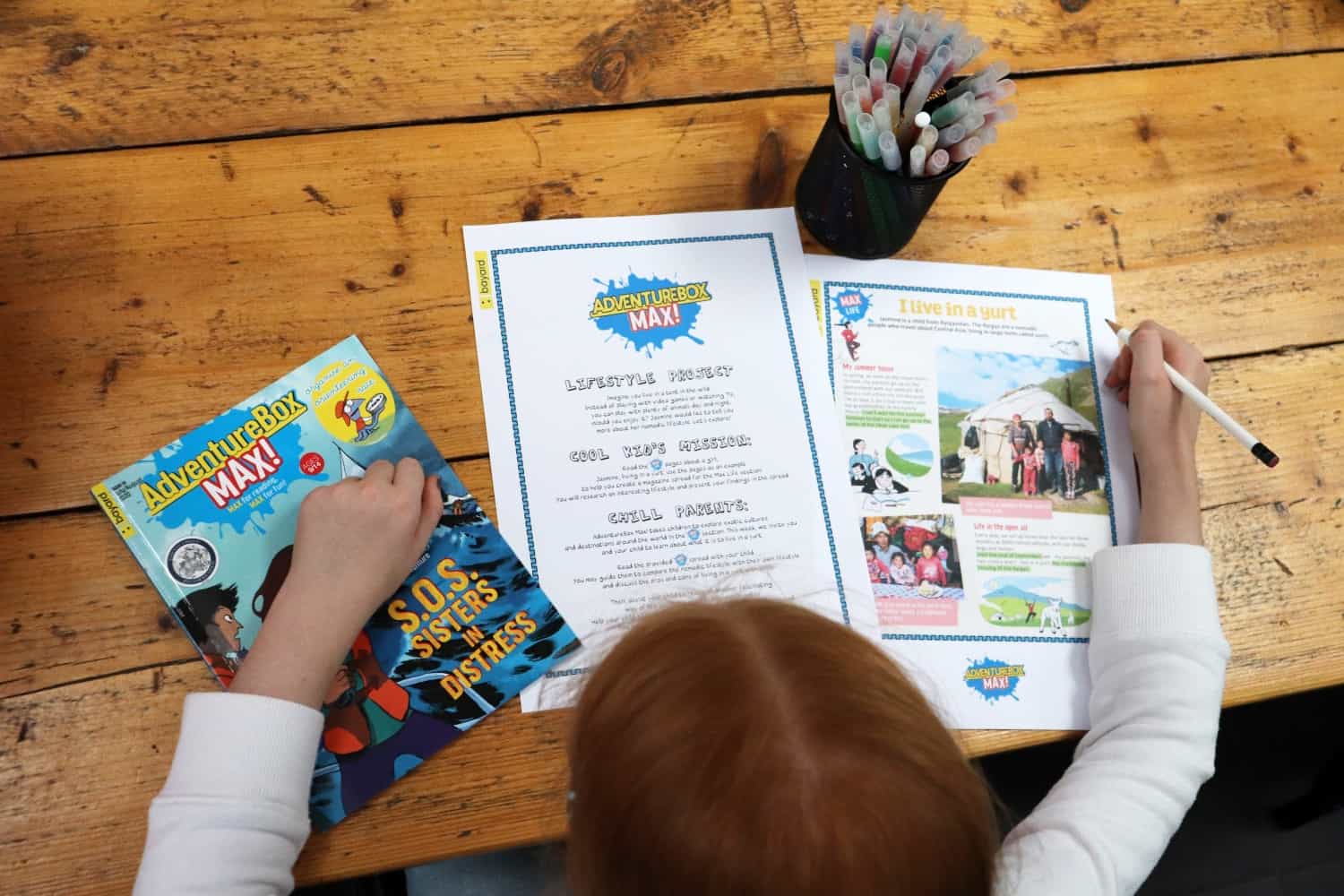 LP has loved working through the activities. She's nine later this month and found that the activities were fun but different to usual children's activities that she's done in the past. She was able to create her own magazine spread about an interesting lifestyle and research how children live in other parts of the world. I think this would be fantastic for any teens or tweens looking for something engaging to do this summer.
You can register to access the activities for free over on their Bayard Magazines website and make sure you check back each week to see what new activities have been added.