*This is a paid post as part of my role as a Studio.co.uk Ambassador
We are going full steam ahead with the preparation for Christmas which I am sure is the same for most families. The children are keen to write their letters to Father Christmas, we have festive events on the calendar and I've pencilled in a date to put the Christmas tree up.
This year though the children have realised that Father Christmas doesn't bring parents gifts, only children. So they asked what I would like for Christmas. I had no idea. I feel like I have everything I could possible need wrapped up in my little family so instead I let them loose on the Studio website, with the help of Daddy and told them to choose gifts for me that they think I would really like.
Honestly, you should have seen them. They took the task of playing Father Christmas really seriously. They wanted to make sure that they bought me gifts that I would really love, that I would use and appreciate. And I think they did quite well.
The children know that clothes are a really useful gift and they know that I would live in pyjamas if I could. So they chose me some beautiful personalised satin pyjamas. They weren't sure whether to put my name or Mummy on them but decided that if I ever wear the pyjamas away from home they should my real name on them and not just Mummy, so that everyone knows they're mine.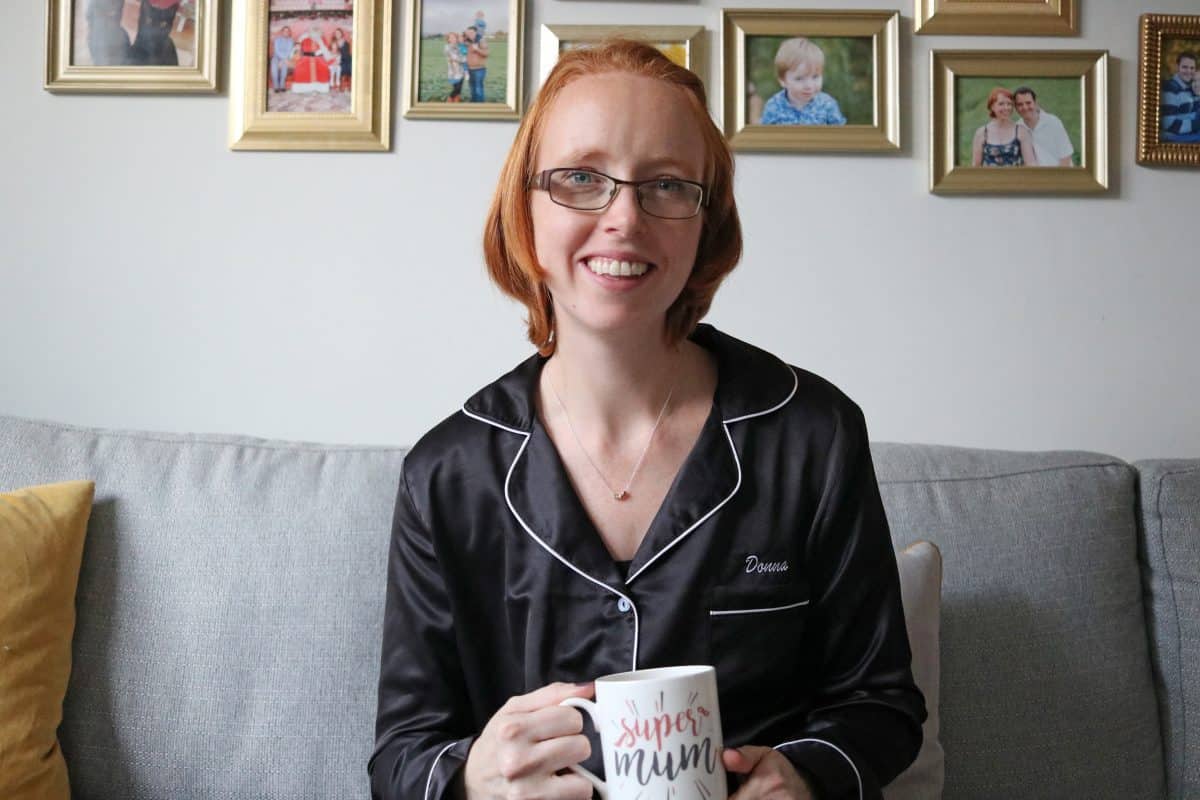 The pyjamas are so soft and silky, they fit perfectly and the personalisation is embroidered on too. They really are a lovely gift and for just £15 including the personalisation I think they're great value too.
The children know that the one thing I love nearly as much as I love pyjamas is a nice cup of tea. So they bought me a Super Mum mug to add to my collection. They said that they thought the mug summed me up perfectly and everyone loves a superhero! The mug is a really good size and can be personalised and I know it's one I will be using often!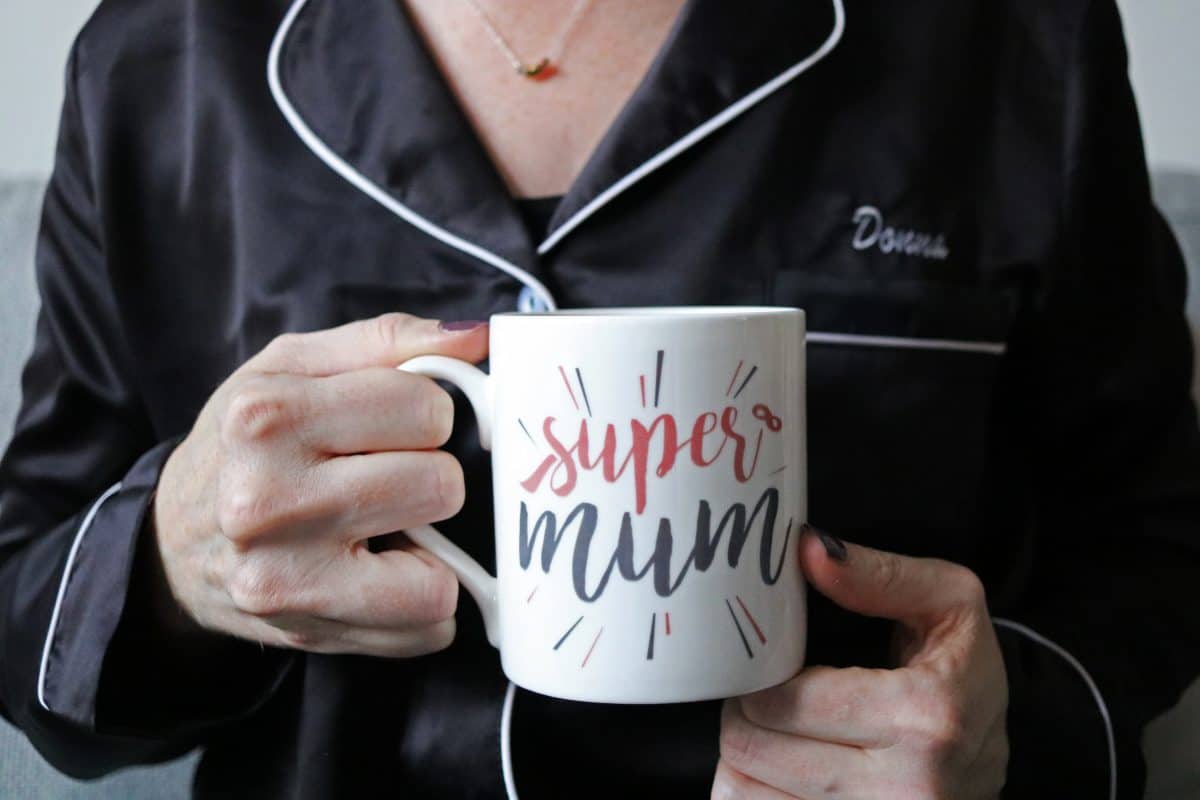 Something I don't often have is time to relax so LP and Little Man wanted to give me some time out to pamper myself and chose the 7th Heaven Complete Pamper Pack as a bit of time out in a box.
The pack includes everything I need for a bit of time out and I can't wait to close the bathroom door and try it all. There's a flannel, headband and pom pom as well as hair masks, face masks, nail and cuticle masques, glove masques and sock masques. I'm going to feel like a new person by the end of it! It's something I wouldn't usually buy myself which makes it a really lovely gift.
The children know I don't wear a lot of makeup, I don't wear a lot of jewellery but I always wear perfume. I've worn Ghost since I was about sixteen and can't imagine ever wearing anything else. So they chose a beautiful Ghost gift set for me which really is the perfect present. It's something I'll use all year and comes with a lovely Ghost candle too.
LP and Little Man finished off their Christmas shopping with something they thought we could all share – a huge bar of Cadbury Dairy Milk – personalised with Best Mummy on it. I love the personalised touches and love it even more that Studio offers free personalisation – so I know the children didn't need to spend anything extra adding my name or little messages to gifts.
I think the children did so well choosing my gifts and I had no idea that Studio had such a fantastic range of gifts for people just like me. LP and Little Man are now raring to start Christmas shopping for Daddy and I know that we'll be scrolling through the Studio app looking for the perfect gifts for him too.
Studio have gifts perfect for any member of the family and so many personalised options too. We've been buying children's gifts – especially many wooden toys – from Studio for years and it's great to know that actually, we can shop for everyone all in the same place.
If you'd like to let your children do some shopping with you in mind or if you fancy buying yourself or someone else a Christmas treat then Studio is a great place to start – or finish – your Christmas shopping.