*This is a paid post
Last week I introduced you to Story Box from Bayard Magazines and this week I'm back with another of their titles – Discovery Box.
Discovery Box is a magazine created to teach children as much as possible in a really fun and engaging way. It's primarily aimed at 9-14 year olds but can be enjoyed by any age child with good reading skills and an interest in history and the wider world. As soon as the LP and Little Man picked up the latest issue, Sea Adventures, they were gripped!
The magazine is bursting with fun facts, cartoons, experiments, games and more. Everything fits around a theme, with a different theme in each issue, and LP and Little Man both loved how this issue of the Discovery Box built on their existing knowledge of history, ships, pirates and the wider world.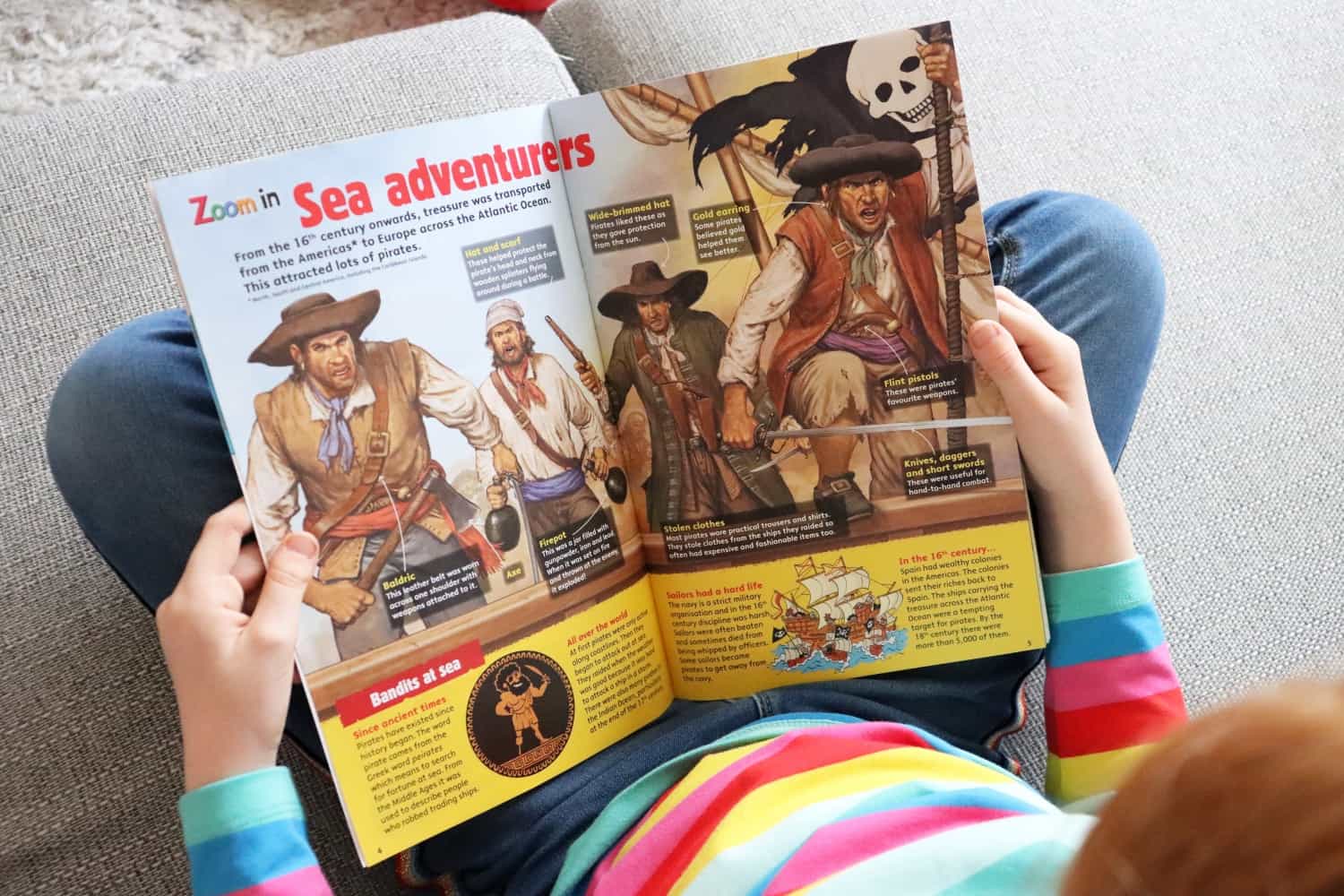 Discovery Box is full of facts and snippets of information shown to children as stories, annotated pictures and even cartoon strips. Every page is so engaging, with text in different places around the page, with different text colours and styles and with so many pictures to look at too. The whole magazine flows so nicely and it has been a joy for the children to experience.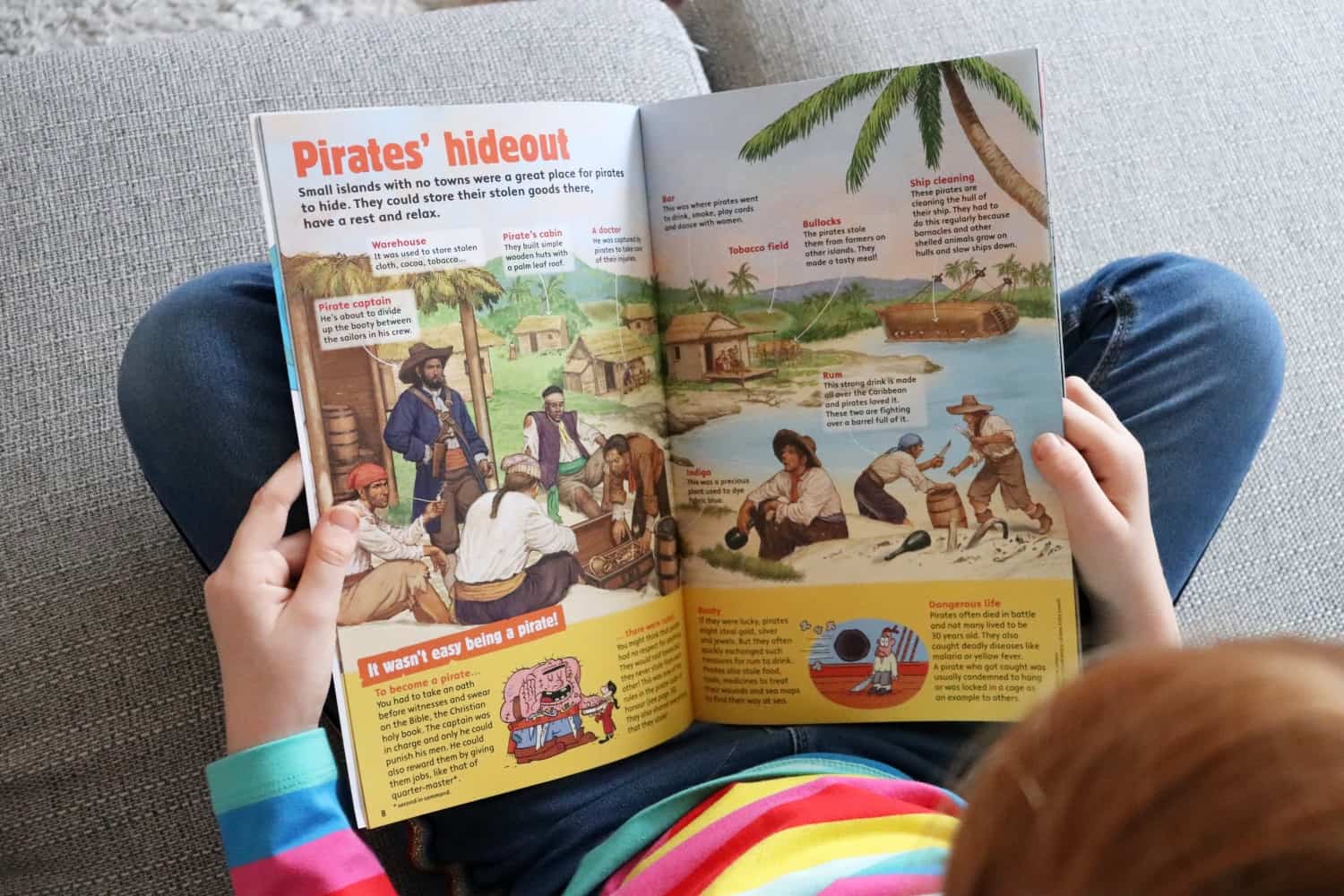 One feature in the magazine is Investigate with Elio where Elio goes and experiences something, reporting back to readers. In this issue he went on board a pirate ship that was used 200 years ago and showed readers exactly what he saw and learnt. This was great for the children as they could put themselves in Elio's shoes, imagining they were right there with him.
The magazine taught the children so much about seafaring life – from Sir Francis Drake's adventures to treasure that was recovered at sea, the pirate code of honour and even a whole fact file on macaws – the first creature you think of when you talk about pirates!
Discovery box taught the children more about sea pollution and the importance of recycling and even had instructions to make an anemometer out of an old plastic bottle.
The magazine finishes with games and a quiz at the end and I know it's the sort of magazine the children will look after and treasure, reading again and again after they've first finished it. Unlike other magazine brands, Bayard Magazines are all well made and created to be kept, much like a book, rather than just being read once. I know that LP and Little Man would love to compile a whole Discovery Box collection, teaching them so much with every issue.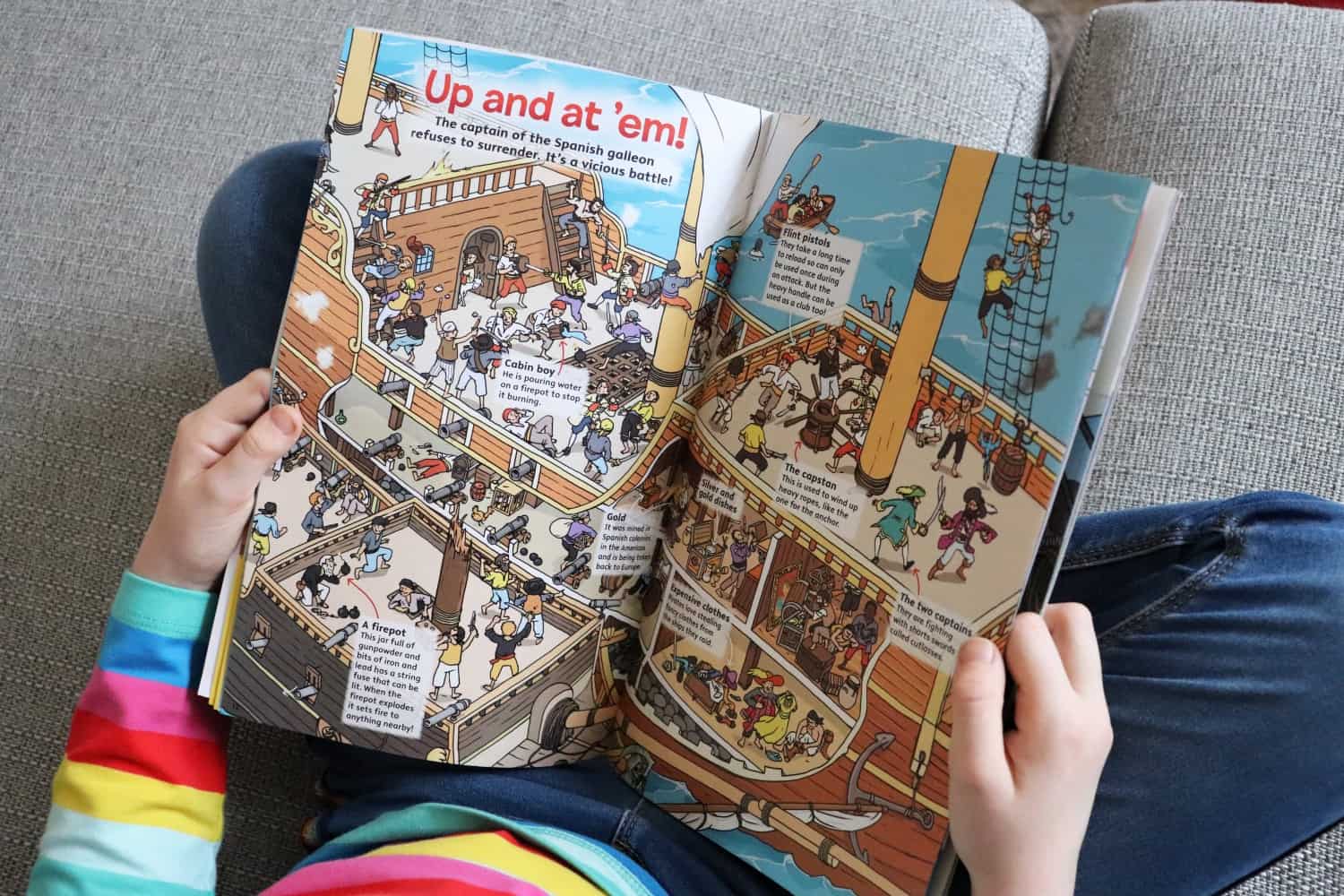 This summer, Bayard Magazines have also launched a range of free activities for children, with new activities launched each week. The activities are split into fantastic age appropriate packs based on Bayard Magazines titles – StoryBox for rookie readers age 3-6, AdventureBox for novice novelists age 6-9, AdventureBox MAX! for fiction lovers age 9-14 and DiscoveryBox for fact lovers age 9-14.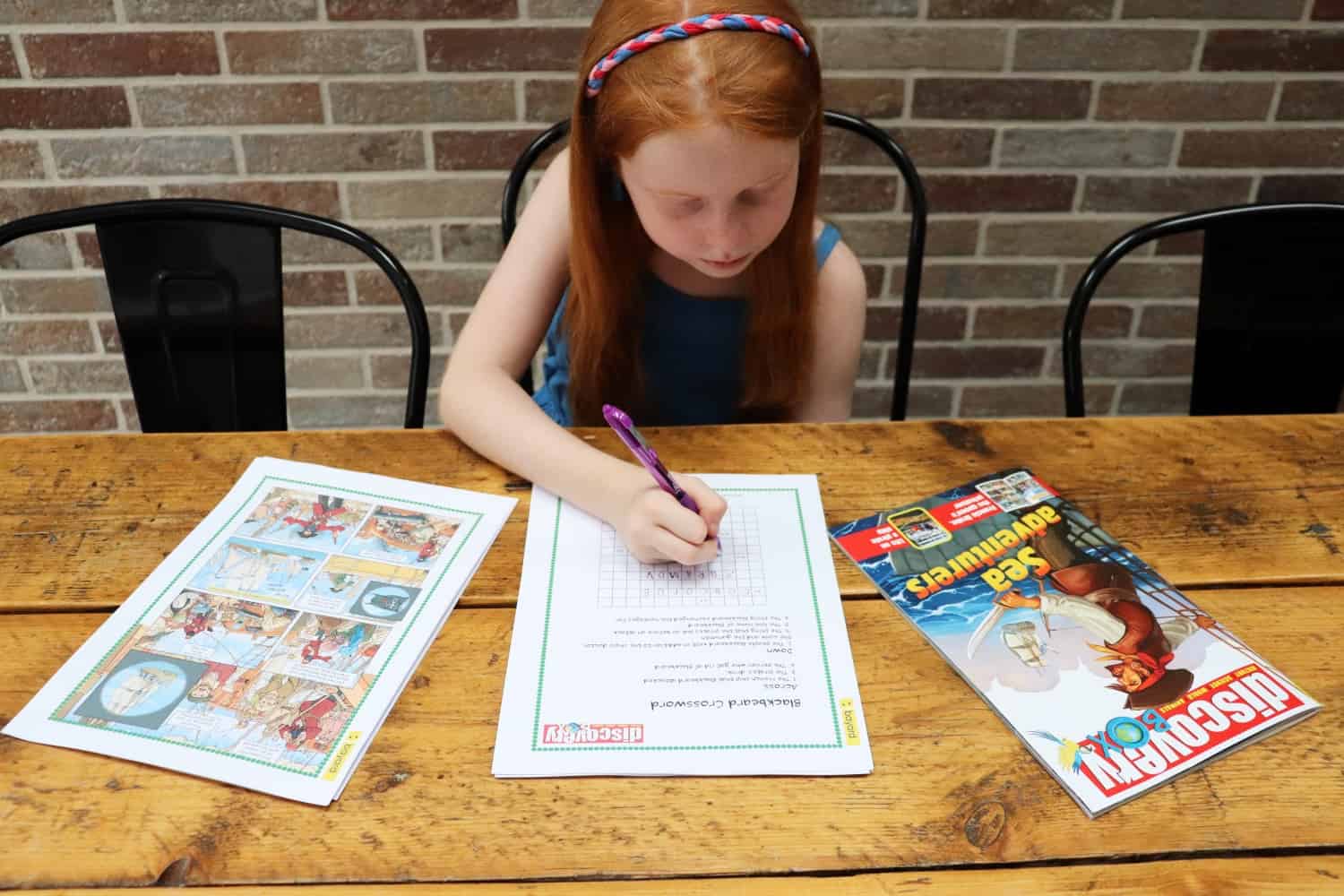 The Discovery Box activities are perfect for those age 9+ and LP loved giving them a go despite not turning nine for a few weeks! There are great games to play, comic strips to enjoy, word games and more. It's jam packed with things to keep older children entertained.
You can register to access the activities for free over on their Bayard Magazines website. They also have a summer sale on their magazines until the end of the month. Find out more here.