Dave had always spoken about going to the National Motor Museum Beaulieu as a child but I had never been so was always looking for an opportunity to go. Unfortunately, the entrance prices, in my opinion, are quite high compared to other days out and so we had always chosen to go somewhere else instead of Beaulieu but recently Beaulieu Motor Museum have been added to Tesco Clubcard deals which makes it a much better value day out and I snapped up tickets as soon as I saw them.
Where is Beaulieu Motor Museum?
Beaulieu is about an hour from us near Brockenhurst in the New Forest. It's a beautiful part of the country and definitely worth a visit, even if you're not visiting the Motor Museum. The Motor Museum is well signposted and there's plenty of parking which showed us how busy Beaulieu could get in peak season.
Is Beaulieu Motor Museum just cars?
Although it is called Beaulieu Motor Museum there is a lot more to it than just the cars. We started off going into the actual Motor Museum and looking at cars and motorbikes through the years. My favourite part was seeing real life Chitty Chitty Bang Bang, a car that is so familiar to me and beautiful even now. I also loved the commercial vehicles section with a Harrods delivery van, first AA vehicle and a vintage bus that we were all able to go and sit in. As you can expect there was a lot of information about each of the cars and artifacts on display although with two small children it was hard to take much of the detail in but we still enjoyed looking at everything.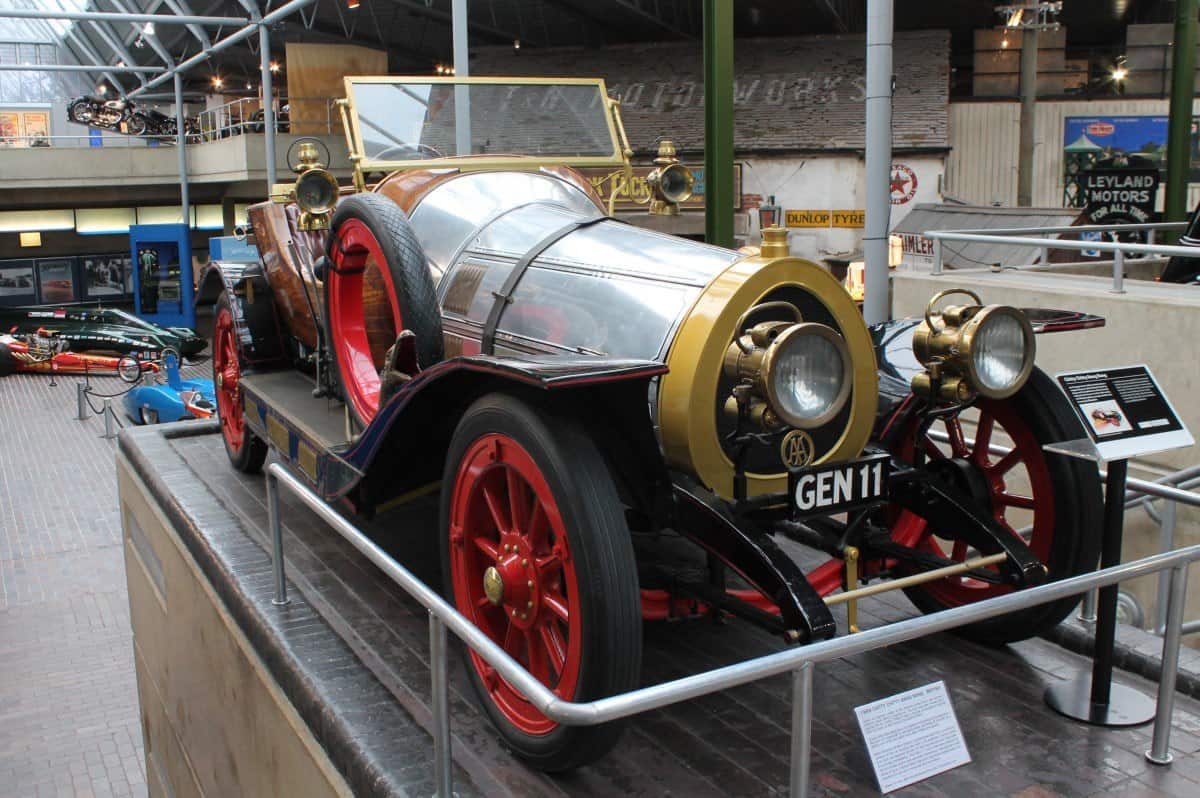 We then went and saw the On Screen Cars which had a few familiar vehicles – Arthur Weasley's car from Harry Potter that we'd sat in recently at the Harry Potter Studios Tour, The Only Fools and Horses Van and Mr Bean's Mini amongst others. LP's favourite part of this section were the arcade machines down the other side of the room – children are easily pleased!
What dining options are there at Beaulieu Motor Museum?
After this we went and had lunch. We'd brought a picnic but went and sat in the Brabazon Restaurant as the weather wasn't great. We bought tea and cake and had a bit of a relax. The restaurant was really big, nicely laid out and had a good range of food and drinks although prices are inflated as you'd expect in any tourist attraction.
What else is there to do at Beaulieu Motor Museum?
After lunch we had a wander around the Beaulieu Motor Museum grounds and LP loved looking at the trees, fountains and the ever present monorail track. It's lovely that there's a monorail going around Beaulieu but the track does get in the way of what could otherwise be beautiful views. We went on the Monorail before we went home and both LP and Little Man loved it, it was great to see Beaulieu from above and it even went inside the Motor Museum – if you go to Beaulieu definitely go on the Monorail.
We went to the Palace House which is like any other stately home – it was beautiful, well looked after and even had decorations up for the festive season. We were able to walk around a large part of the house and we all enjoyed it, especially LP who loved the staff dressed as maids and thought they were Cinderella!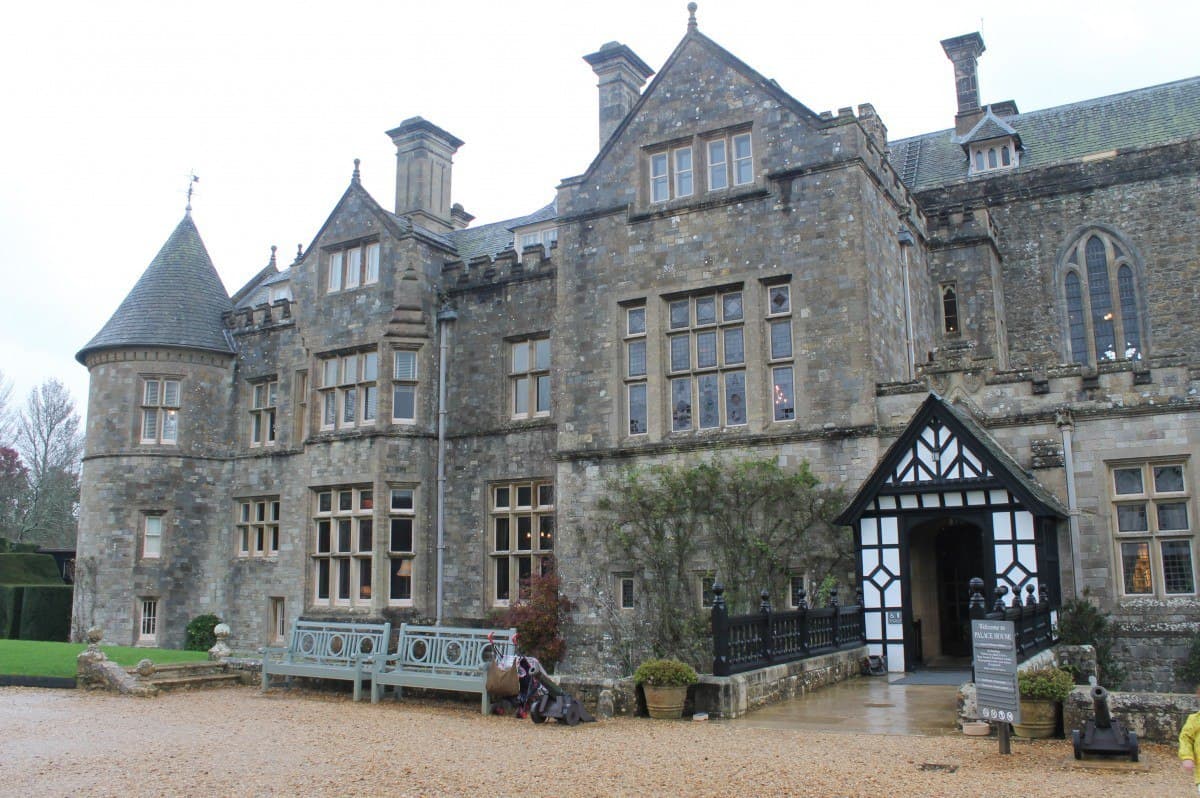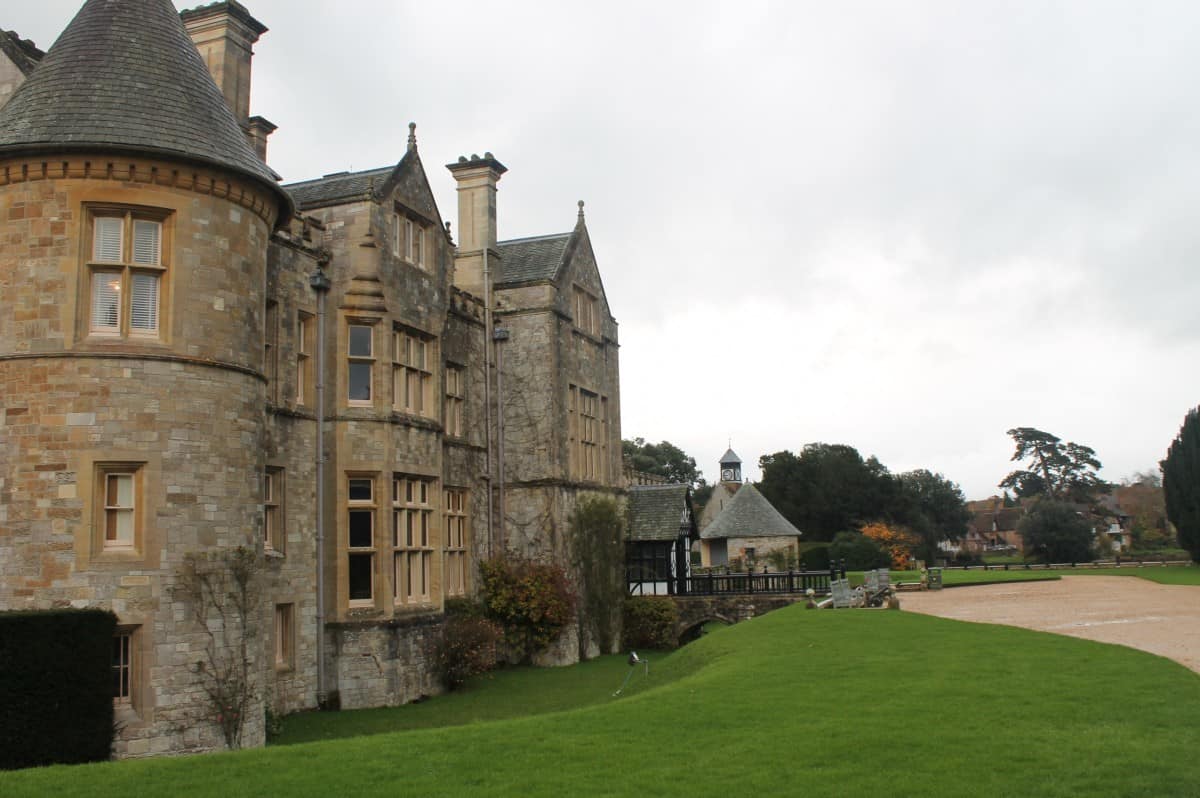 Next we went to Beaulieu Abbey and saw what was left of a once beautiful Abbey, It is now mainly ruins but still lovely to walk around with rustic walls, arched gateways and even a few remaining doors. This was one of my favourite places to take photos during the day although it would have been nicer on a sunny day rather than in the drizzle.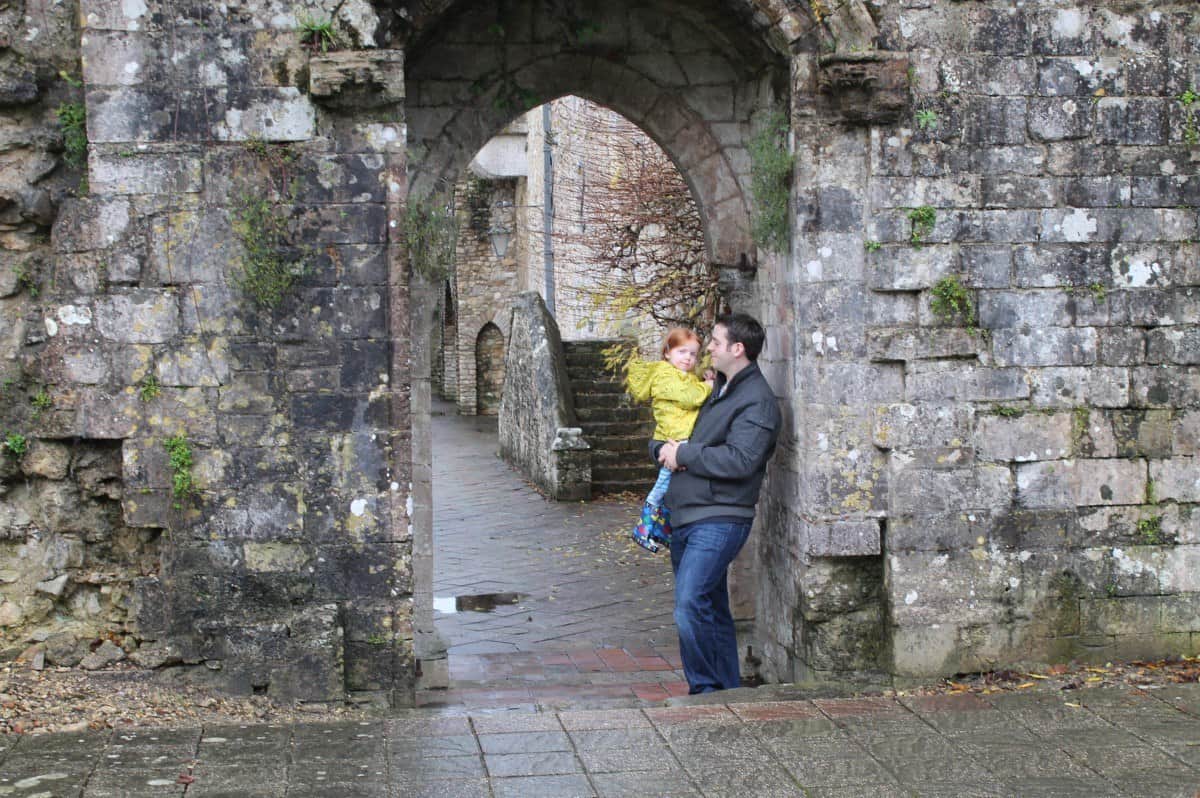 There's also a Secret Army Exhibition which tells the story of the British and overseas members of the Special Operations Executive (SOE) who completed their secret training at the Beaulieu 'Finishing School' during World War ll. I didn't realise Beaulieu played such a part in the war and it was good to learn about it although again it was hard to read too much with the children running around.
Were there any negatives with Beaulieu Motor Museum?
The one thing that we found a little inconvenient was the lack of toilets at Beaulieu. There were toilets in the restaurant and at the Abbey but apart from that there weren't any others and we found ourselves walking quite swiftly back to the Abbey a couple of times to use the toilet whilst carrying LP. The lack of toilet inside the Motor Museum was nothing short of a pain, especially on the lower level as you need to go up stairs or the lift to get back up to ground level and then walk back through the exhibition to leave and go to the toilet – not the sort of distance I would want to go with a toddler who tells you they want a wee.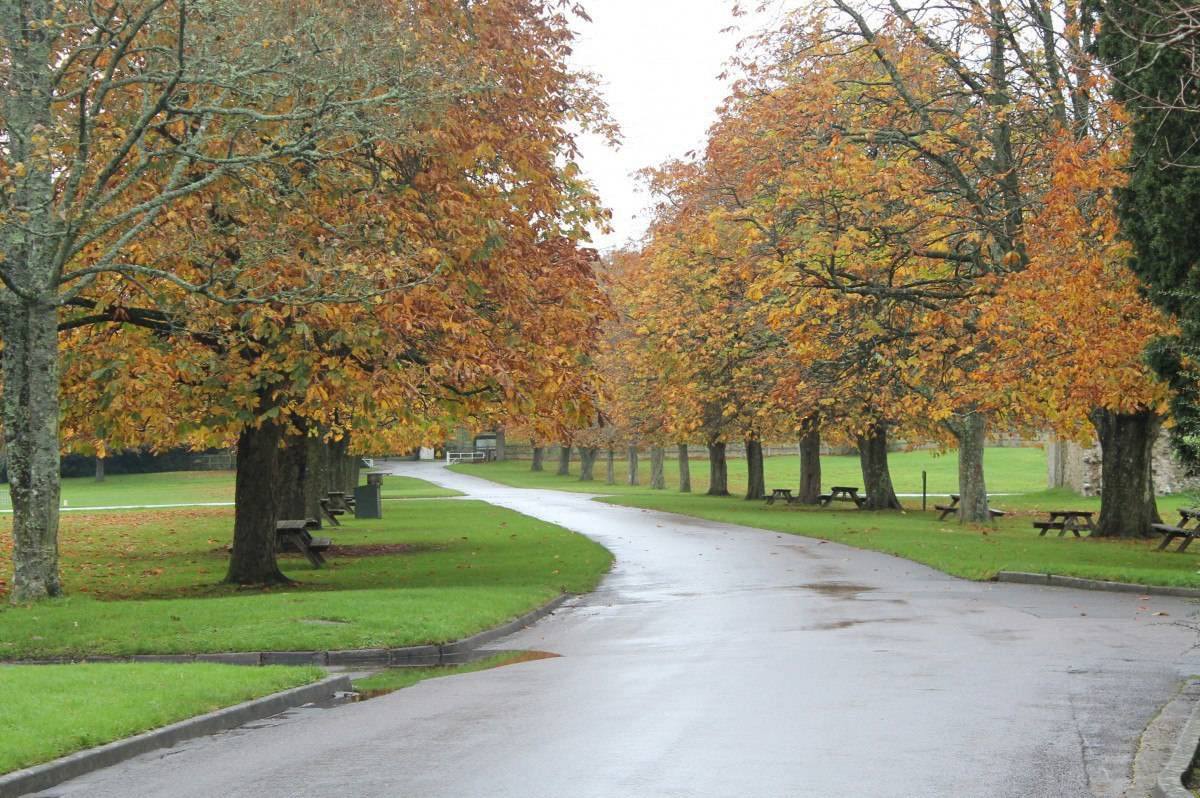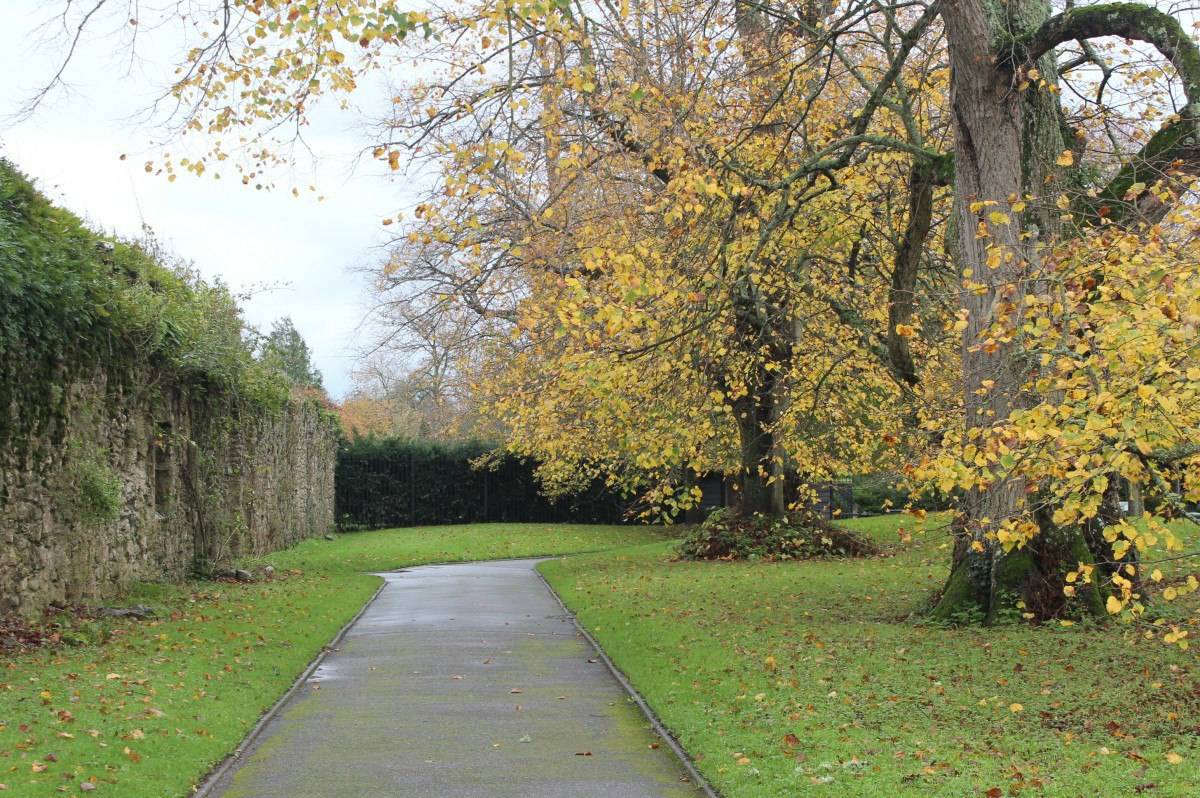 Other than that though we had a lovely day. There was more to see but the Dave, the children and I were all shattered. If we'd had the energy we could have gone for a vintage bus ride around the grounds or adventured into the World of Top Gear. Instead we had a wander around the gift shop and made our way home.
If you're looking for a day out in the south with little ones then definitely consider Beaulieu. Although the ticket prices are quite high they are one of the only places I have seen to offer a family ticket of 2 adults and 3 children – or 1 adult and 4 children, and this is a bargain price of £55. Children under 5 are also free which I think is great as most tourist attractions now charge for children over 3. It's such a family friendly place to visit and a great place to travel to with kids in Hampshire.