Disclosure: We were sent the featured products for the purpose of this post however all opinions are my own.
Over the last three months I have been visiting The Massage Company for monthly massages. This was something completely new to me as up until that point I had only ever had massages as part of a spa day or hotel stay and not just as part of my day to day life.
The Massage Company is a whole new concept when it comes to massage. They are all about regular massage and they want to change it from mostly being occasional, low quality and expensive. So The Massage Company have launched in Camberley, my local town, with the promise of high-quality massage which is also great value for money – which is something I for one haven't seen before.
The Massage Company couldn't be more accessible. It's opposite a car park, next to the train station and literally right next to the town centre. It's perfect for commuters, town centre workers and pretty much anyone from the local area.
Since they launched, just a few months ago, I have seen The Massage Company everywhere – in the local news, online and across social media. They are such a new concept that it's great to hear about something shaking up the health industry and introducing something that could really change people's lives.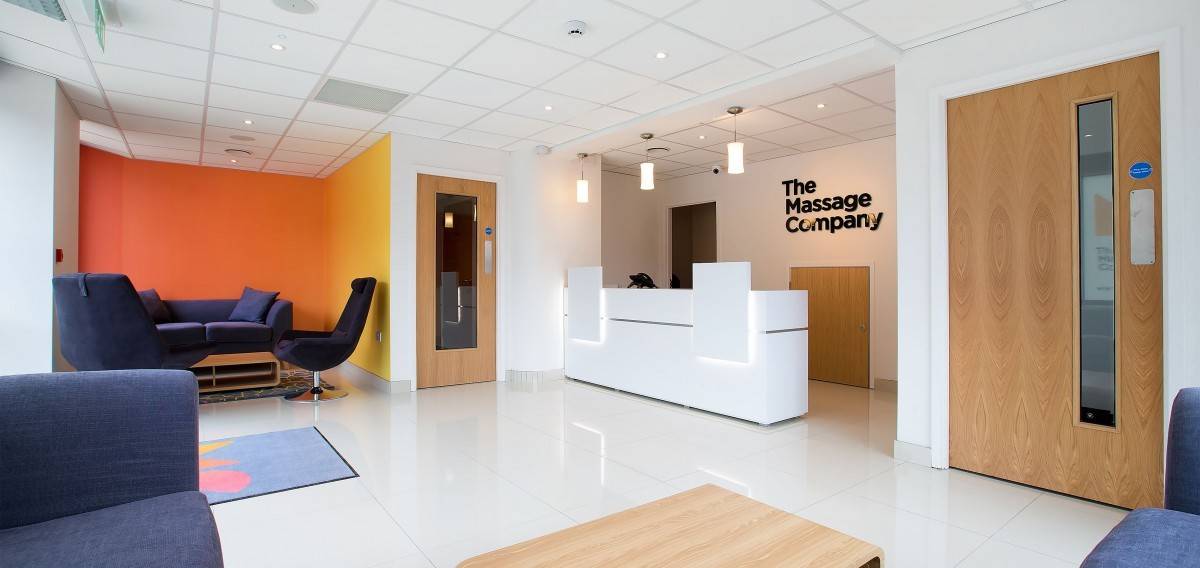 The minute I walked into The Massage Company I felt relaxed. There's a really bright and airy atmosphere, comfy seats and friendly staff. I filled out a health questionnaire on my first visit and after that they had my details on file. The questionnaire mainly asked about any health issues but also what sort of massage I was looking for – whether there was a specific area that needed work on or whether it was a more general massage. My main focus with the massages has always been to destress, relax, and have some time out.
Over the three visits I had massages from Hayley and Levi. You can always specify if you would prefer a male or female member of staff however I had no preference and thought it would be good to see if there was any difference in the style of massage between a male or female masseuse. I also thought it would be good to see whether, as a woman, I felt uncomfortable being given a massage by a man.
When it's time for the massage you're taken to one of the many treatment rooms which have a heated massage bed, low lighting and ambient music. They're also all painted green which I found quite calming and I was talked through the health questionnaire and then left alone to get undressed and onto the massage table.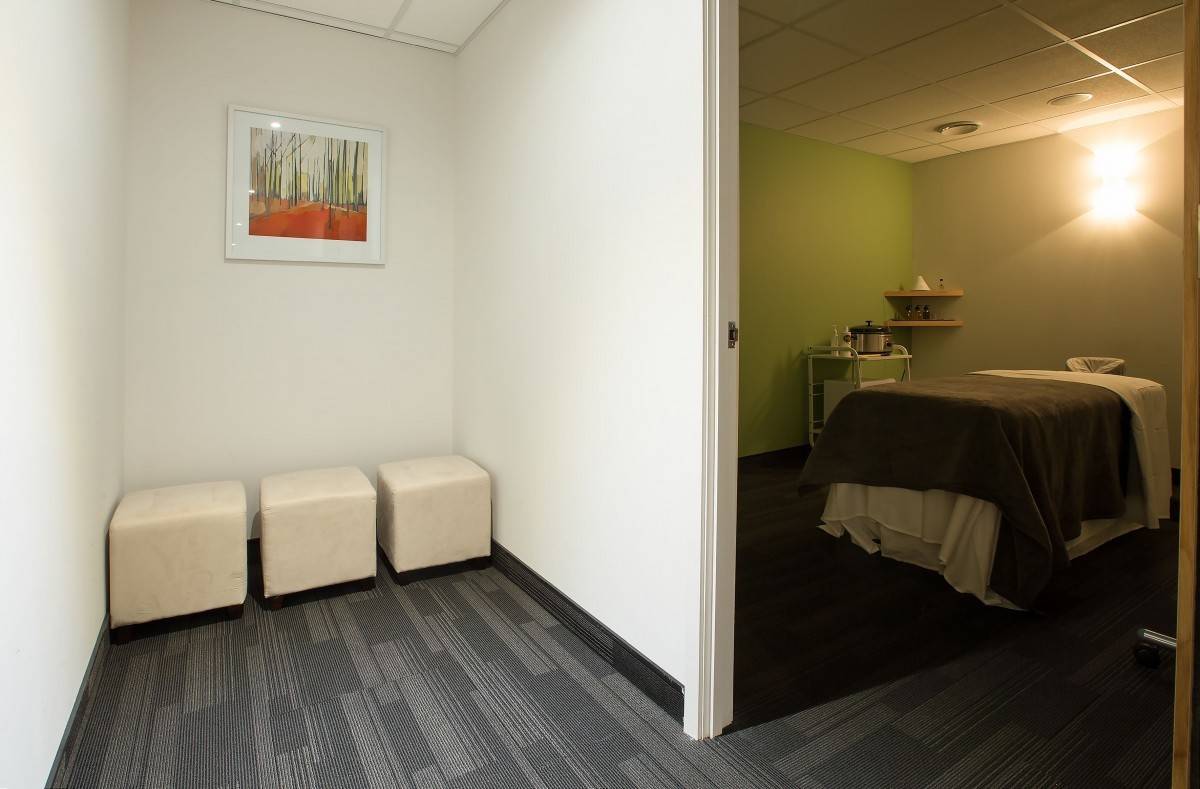 During the massage you keep your pants on and are covered in a sheet and blanket which are then moved out of the way as they go through the massage and at no time are you fully uncovered. I always felt like my modesty was protected and completely comfortable. Hayley and Levi both asked whether the massage pressure was ok and they really tailored the experience to what I needed.
With my initial massage with Hayley I had said I wanted it to be relaxing but whilst massaging Hayley realised I had quite a lot of tension in my neck and said that she wanted to keep it relaxing for me but also wanted to relieve the tension – I said it was fine, to do whatever she felt would work best for me and she spent some time getting rid of the tension for me. It was great that the masseuse not only aims to give you the experience you were looking for but to also try and help you from a health perspective too, giving you long lasting results at the same time.
At the end of the massage I was left to get dressed again and then met outside with a drink of water – it's so important to keep hydrated after massages. The whole experience each month left me feeling lighter somehow and completely refreshed. Although the massage lasts just 50 minutes it gave me the feeling of having had a really good night's sleep – something I haven't had in years – and made me feel relaxed, less stressed and completely ready for life.
Unlike massages I have had in the past the massages from The Massage Company have been consistently good quality with the same techniques used and the same amount of pressure. I've loved knowing that whoever I see at The Massage Company I know I will get a really great massage at the end of it.
Massage is proven to help with stress, aid relaxation, raise alertness and assist in recovery from treatment and surgery and having now experienced regular massage as part of my lifestyle I can't help but agree. I have definitely become more relaxed, less stresses and more alert as well as actually sleeping better too.
Before visiting The Massage Company I only went for massages a couple of times a year and saw them as a treat, a luxury, something you did on a special occasion but now, having had them for a few months, I can see that they have changed me as a person. Regular massages have enhanced my life, made me less stressed and allowed me to wind down a lot easier than before.
The Massage Company have made massage accessible and affordable. If you sign up to pay by monthly direct debit the massage cost is reduced and you can book massages in whenever is convenient for you. You're also able to transfer massages to friends and family a couple of times a year so that they can experience the service too – what a great gift that would be!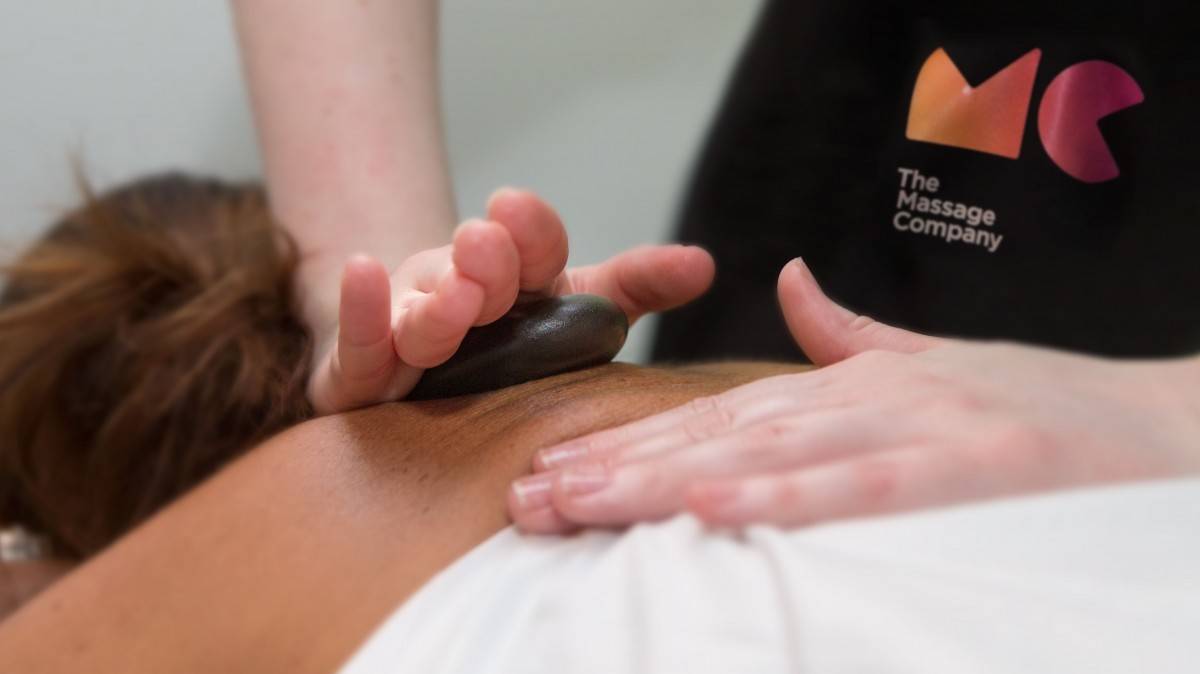 With The Massage Company there are four types of massage available – Deep Tissue, Sports, Swedish and Maternity. Then you can add extras to your massage too – things like aromatherapy, foot treatments, scalp massage and hot stones – which I had with my first massage and it was lovely, it added a whole new depth to the massage.
When I first heard of The Massage Company I wasn't sure what to expect but three months in and I completely get The Massage Company's concept. A massage a month, every month has really added to my lifestyle. It gives me time to relax, destress and a little bit of me time as well as making me happier and helping me to sleep better. It's a part of my day to day life now and I know that I'll keep having massages regularly for as long as possible. For me, The Massage Company ticks every box and I wouldn't hesitate to recommend them in the future.
If you're local make sure you take a look at their awesome introductory offer too – you won't be disappointed.