On our recent trip to North Yorkshire, we found a gap in our schedule and decided to fill a few hours with a trip to the National Railway Museum in the heart of York. Part of The Science Museum group, it looked like a fantastic day out.
What is the National Railway Museum?
The National Railway Museum in York is the largest railway museum in the world. It's full of historic locomotives and rolling stock, coins and medals plus railway uniform and costume, equipment, documents, records, artwork and photographs.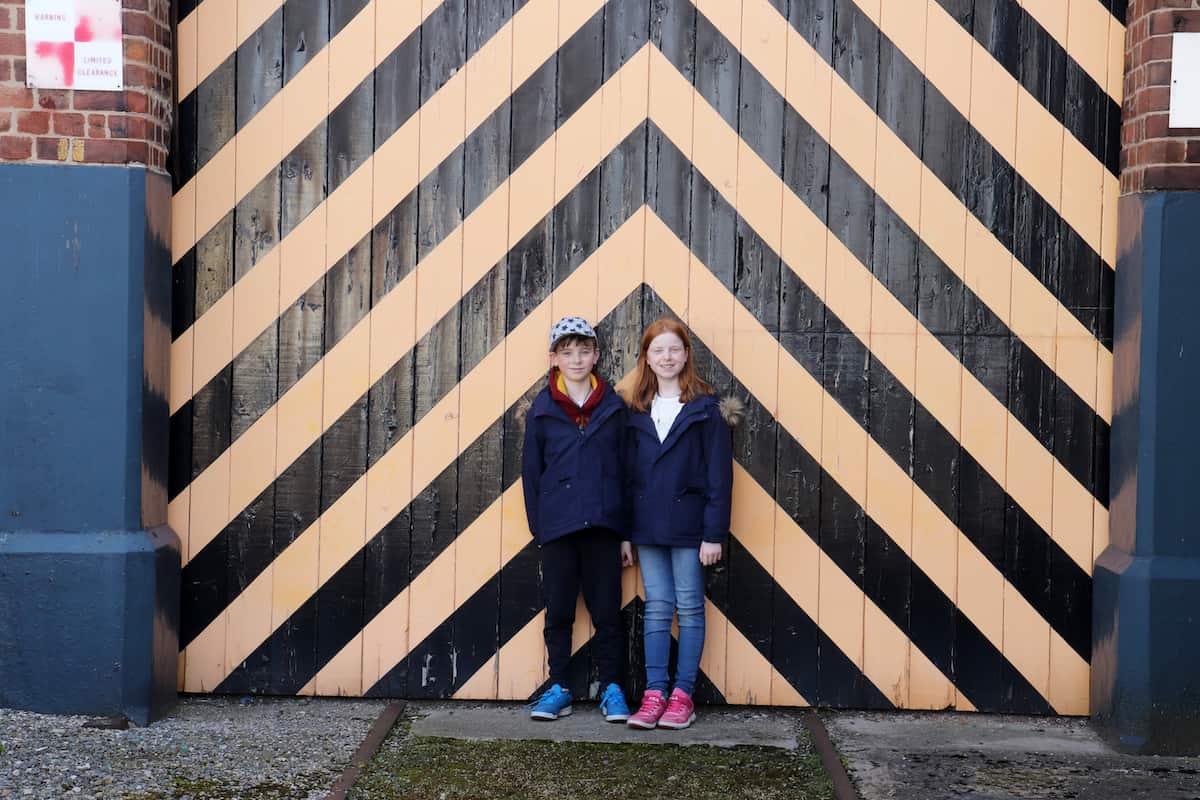 The National Railway Museum forms part of the Science Museum Group which includes the Science Museum in London, the Museum of Science and Industry in Manchester, the National Science and Media Museum in Bradford and Locomotion in Shildon.
Is the National Railway Museum free to visit?
Tickets are free, but pre-booking tickets is essential so numbers can be managed. We were able to literally book online using a phone as we walked through York railway station, which is virtually next door to the museum. There were plenty of tickets available so we were greeted by enthusiastic staff and shown inside.
Armed with a map, we made our way to Station Hall which up until the 1960's was a working station and home to York's main goods station. Nowadays it's a Grade II listed building, set up just like it was in its heyday.
It looks just like a railway station with numerous platforms and is a permanent home to the luxurious Royal Carriages collection. Plus, there's a café on the platform serving delicious hot meals, sandwiches and cakes and plenty of places to sit to enjoy them too.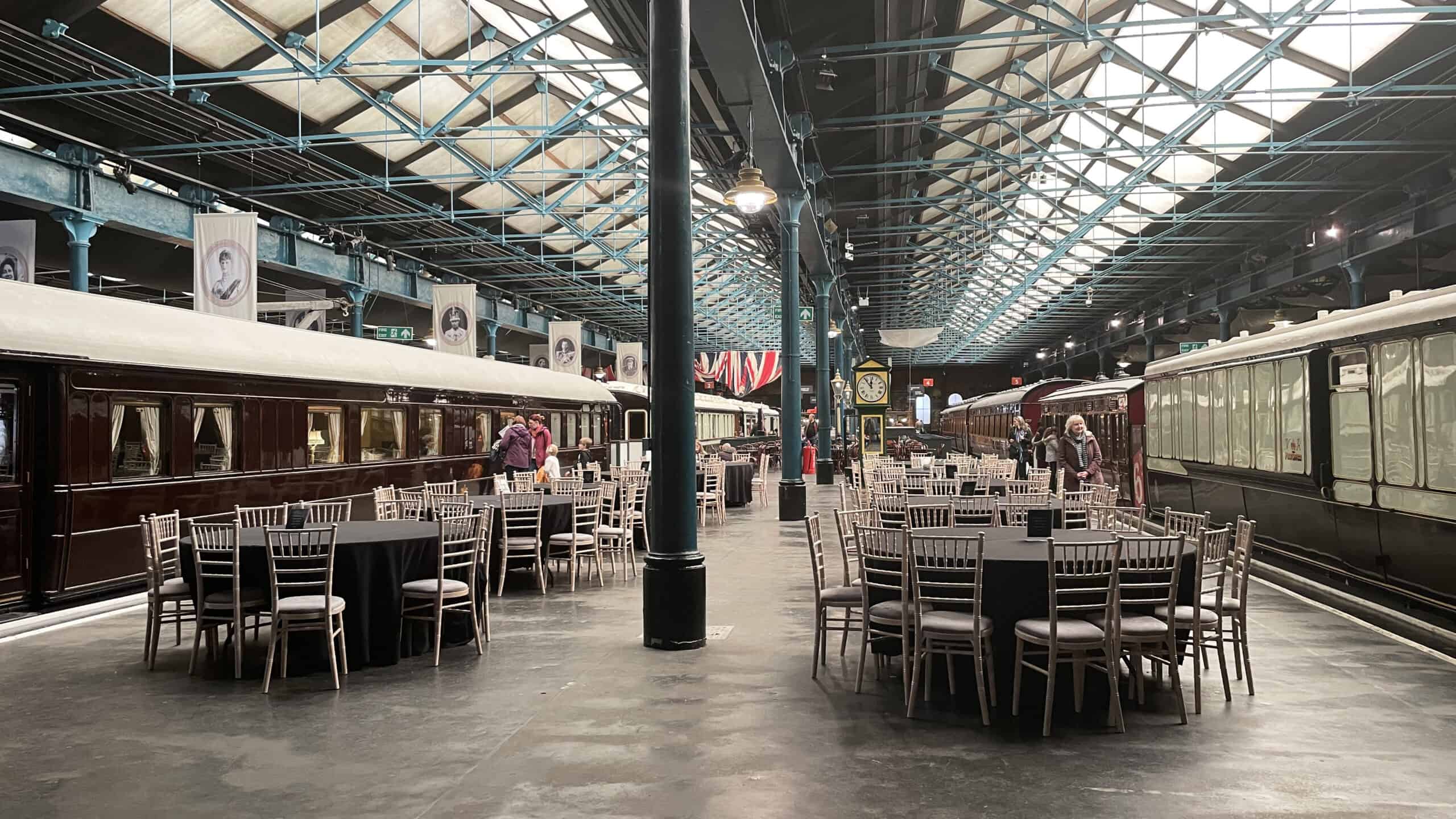 York Railway Museum afternoon tea
One of the most popular thing at the York National Railway museum is afternoon tea. The Countess of York afternoon tea can be booked in the beautifully restored Countess of York train carriage, creating one of York's finest luxury afternoon tea experiences.
The afternoon tea menu features freshly cut finger sandwiches, freshly baked scones served with clotted cream and preserves plus elegant homemade cakes and desserts. They even have an afternoon tea menu for children and can cater to different dietary requirements.
We grabbed a hot drink to enjoy whilst wandering around the collection. We loved walking along the outside of the six saloon carriages actually used by the royal family – including Queen Victoria's original 1869 saloon.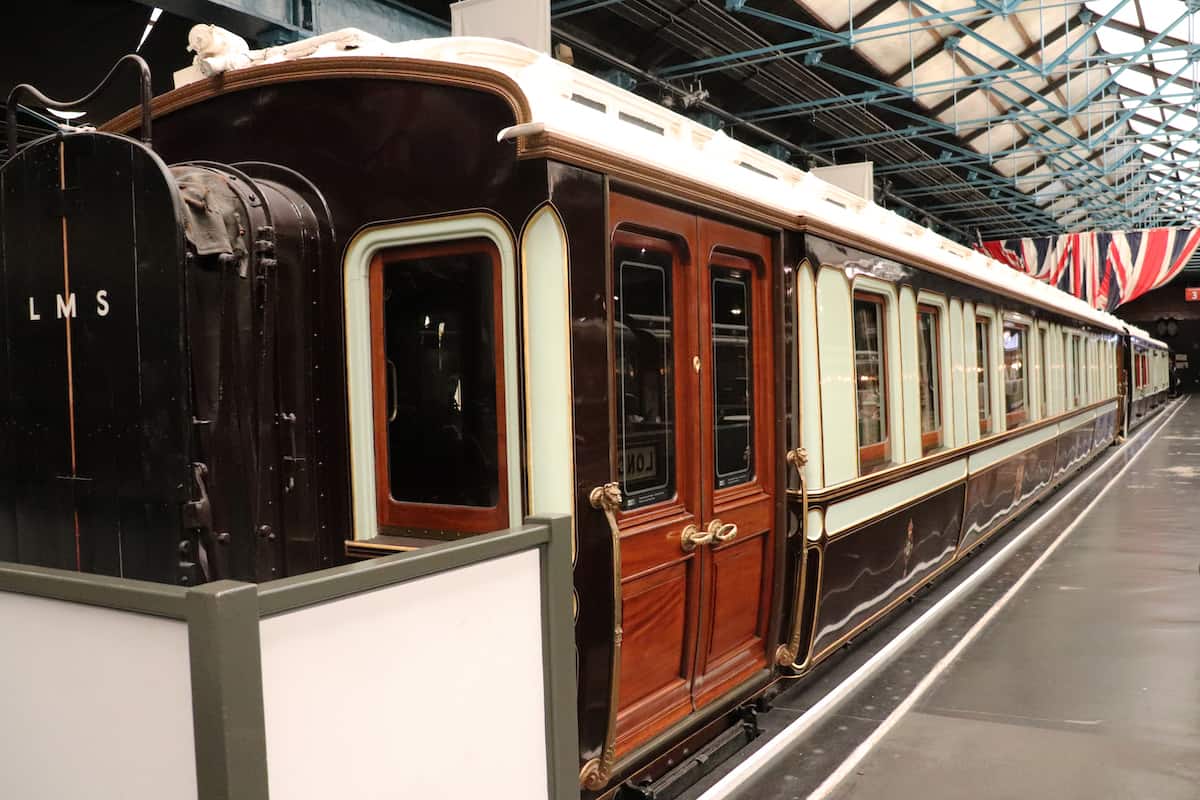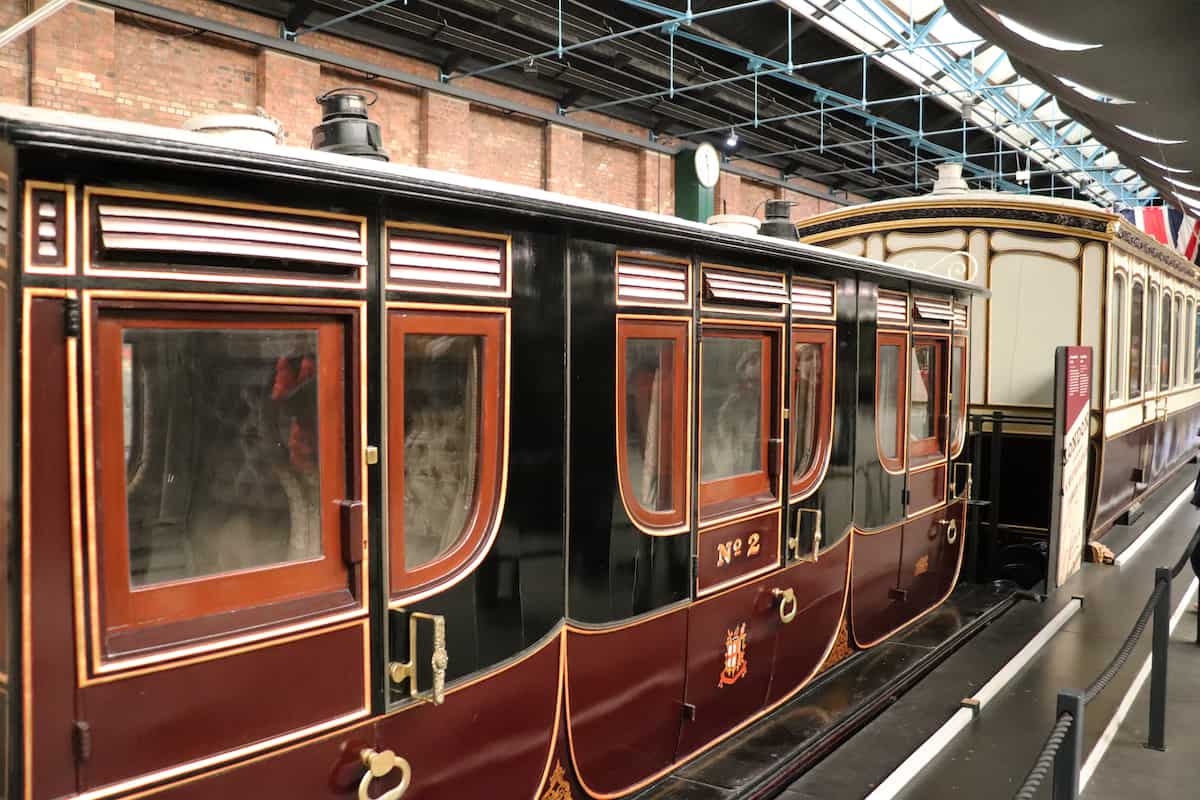 It was great to see the insides of the carriages dressed up as if they were still in use, with genuine period accessories. There were also plenty of information boards about the carriages and their history at key points along the platform. It was great to learn a bit more about the royal family including King Edward, Queen Mary and Queen Elizabeth, the Queen Mother.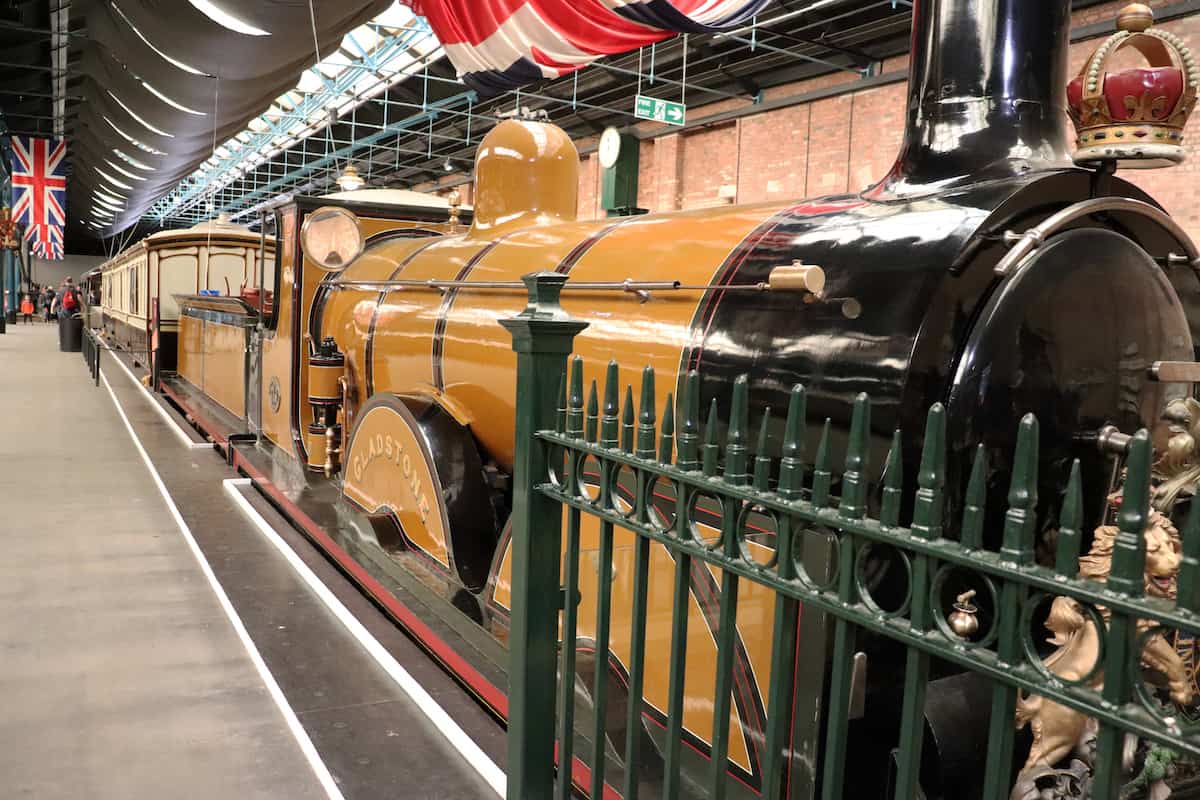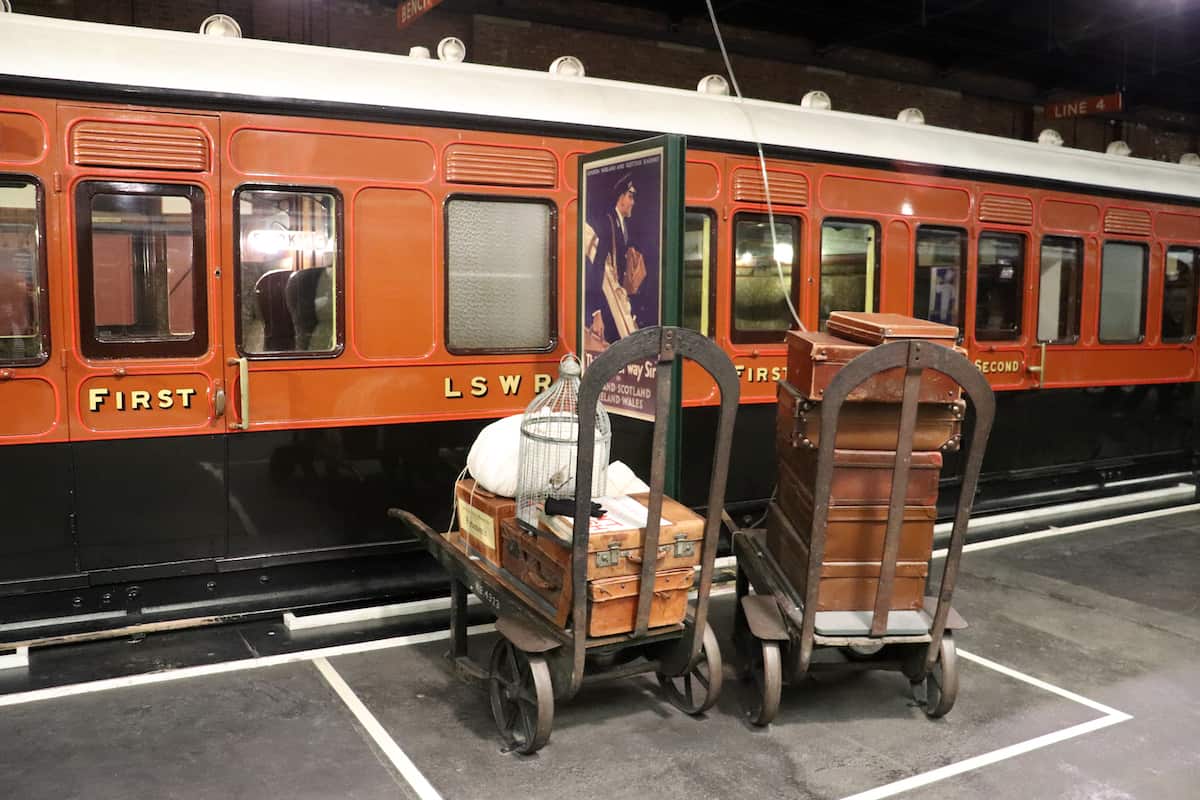 There are a number of heritage steam engines on display in the Station Hall too, with transparent partitions allowing visitors to get a close up of the inside of the cabs. They all still have that authentic steam engine smell and have been well preserved and looked after.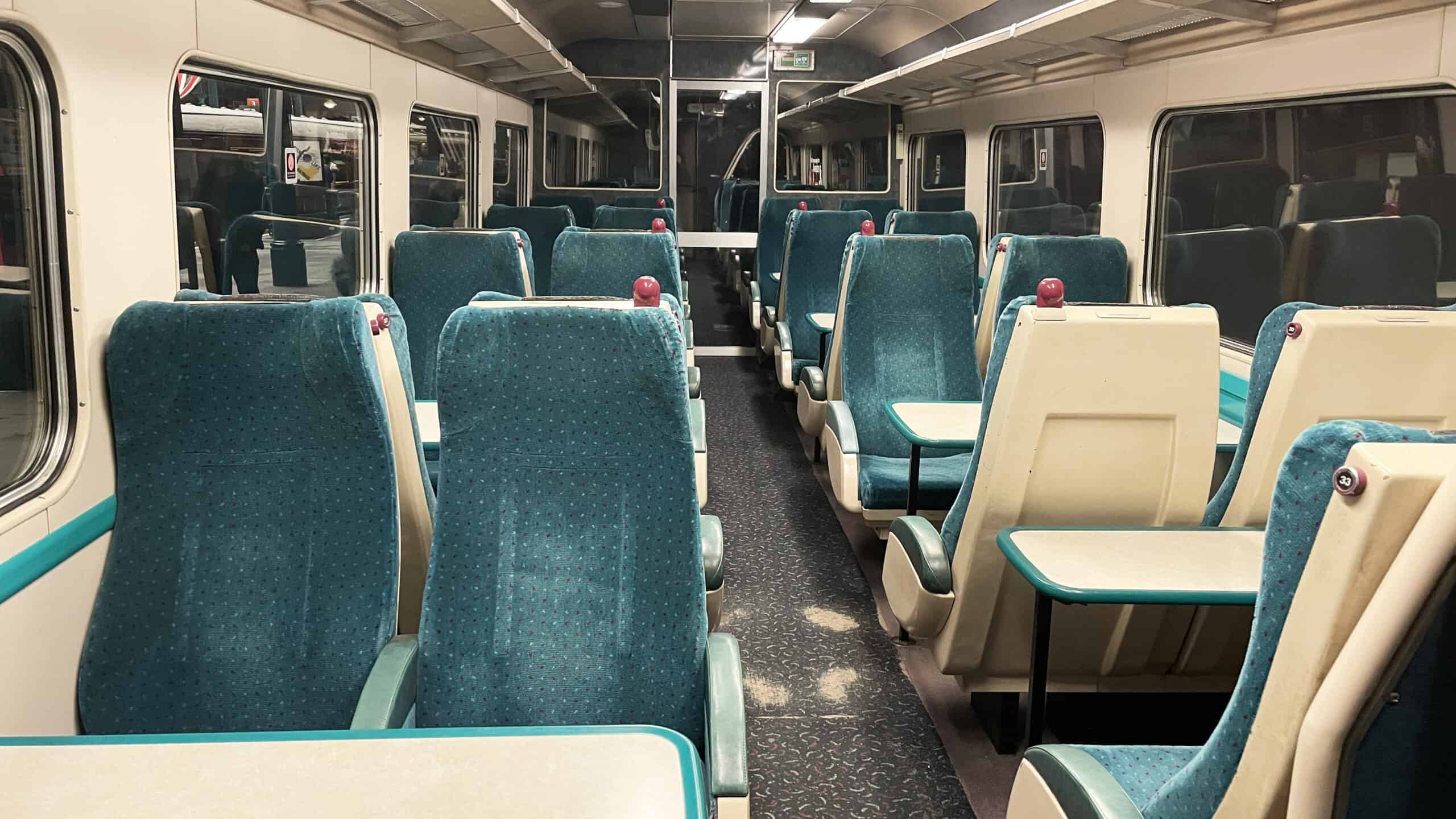 Numerous other carriages are also on display here, from a mobile post office that caught post hanging next to the tracks, to an early refrigerated fresh fish transport and one of the first modern commuter trains, which had a considerably larger interior and fewer seats than modern trains of today.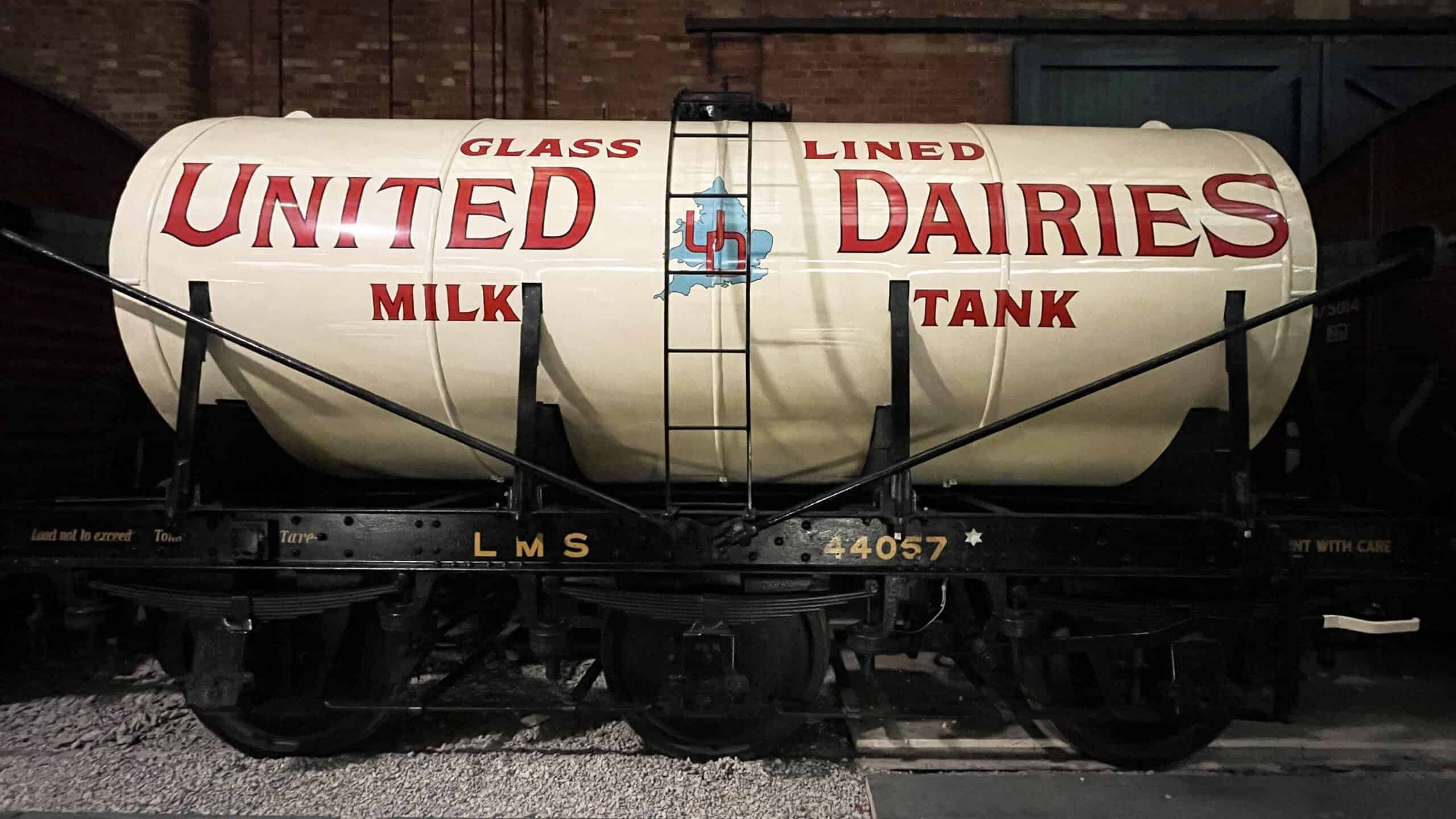 Apart from the Royal Carriages collections, the main star of Station hall has to be George and Robert Stephenson's world-changing locomotive – The Rocket. It won a competition to find the best mode of transport for the railway, reaching a blistering 30 mph on the Liverpool and Manchester railway.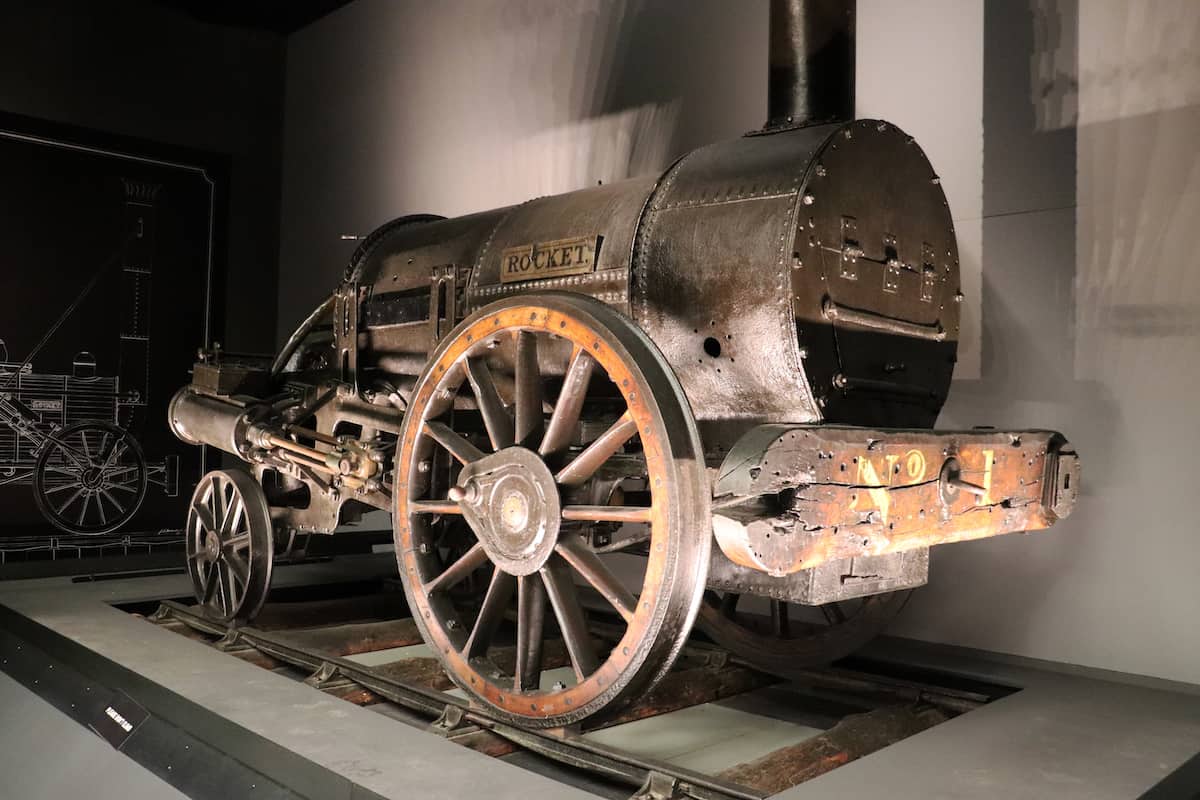 We had previously seen a recreation of The Rocket at the Science Museum in London, but seeing the actual original engine is something else. Little Man was besides himself with excitement, remembering the Rocket from various Thomas the Tank Engine stories when he was younger and his current learning about the railways at school.
We then made our way to the Great Hall that immediately blew us away with it's sheer size and scale of the exhibits. As soon as you walk in, the Japanese Bullet Train takes your breath away. Visitors can go inside the carriage and take a seat, relax and pretend they're travelling at a smooth 199mph.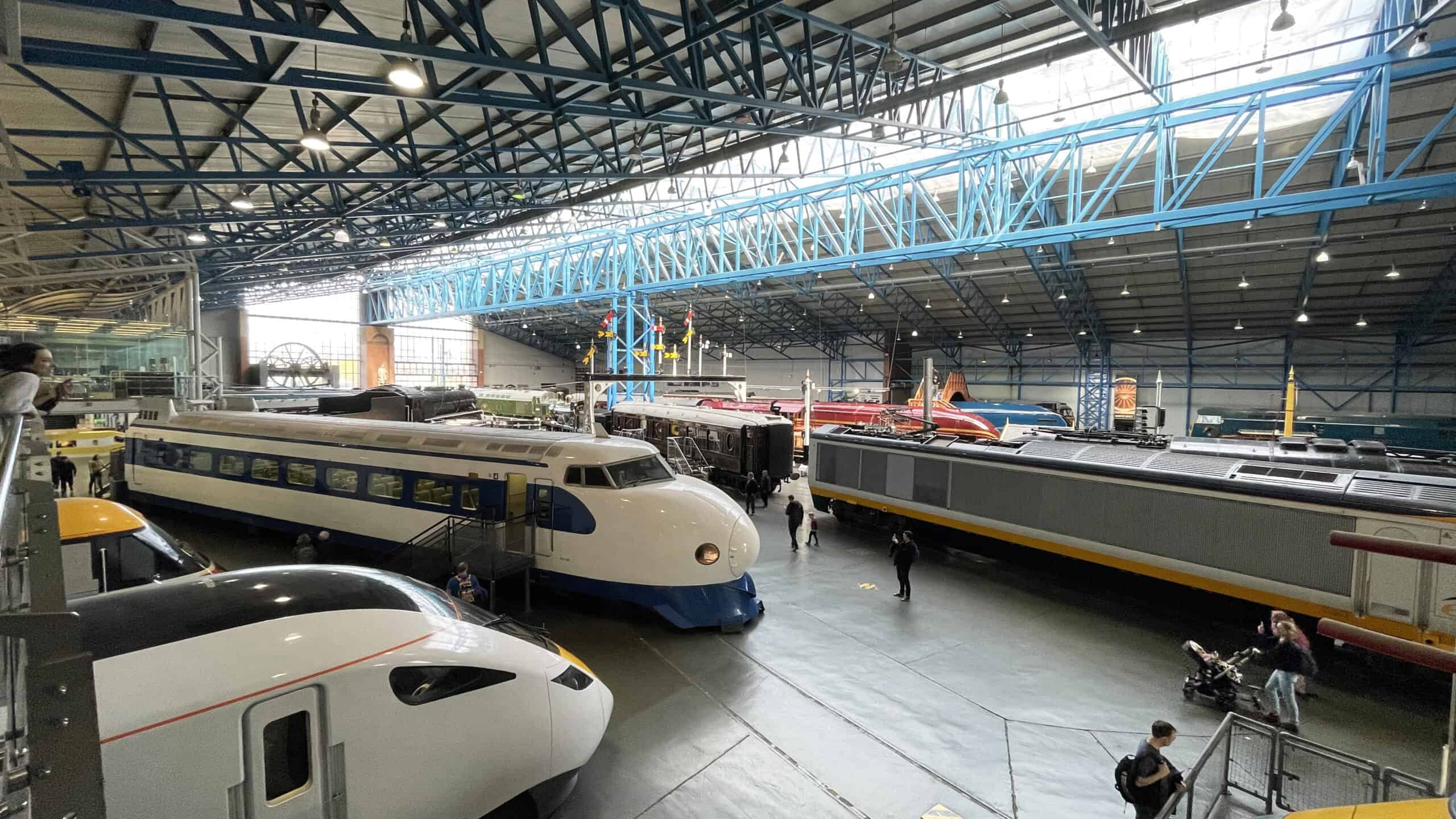 Next to this, is a section of reconstructed Euro Tunnel and a Eurostar train to marvel at. Dotted throughout the Great Hall are plenty of information boards, models comparing sizes and interactive exhibits.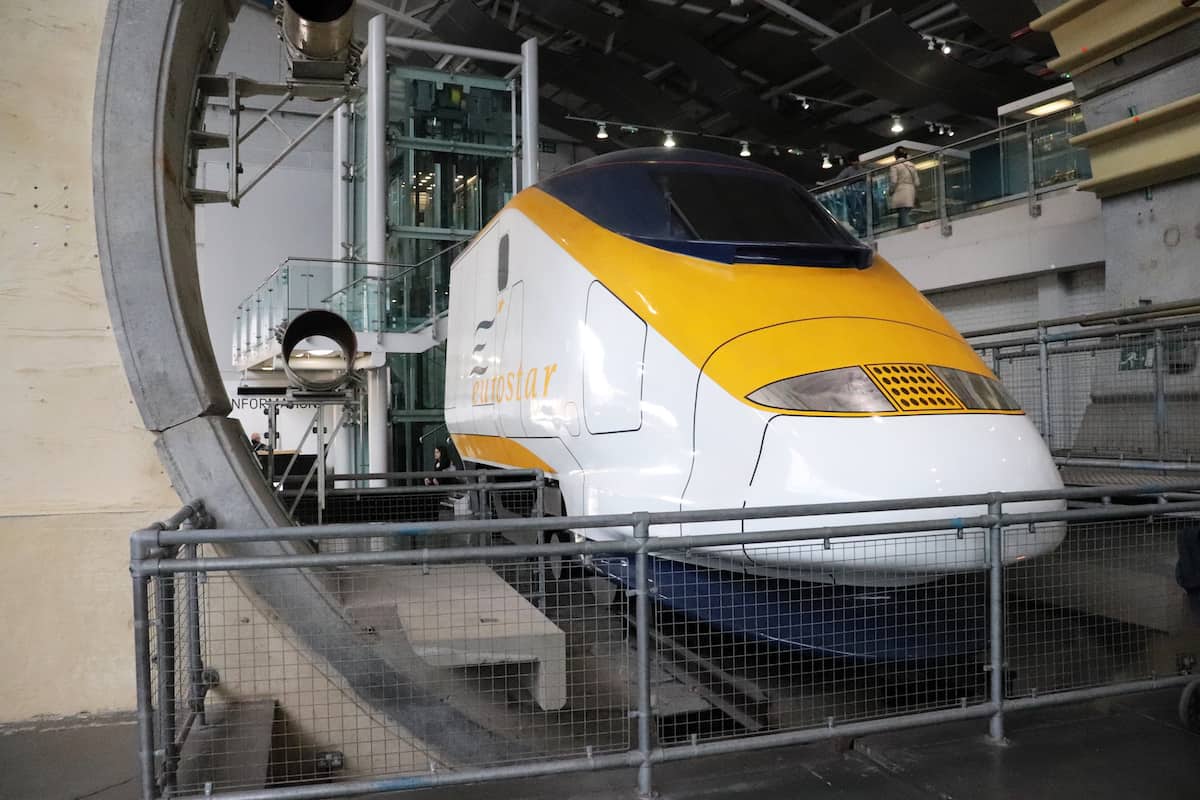 Pride of place in the Great Hall is the strikingly blue Mallard. This is a steam locomotive and was built to power high-speed trains in the late 1930s. Its shape was refined in a wind tunnel to help it cut through the air as efficiently as it could — making speeds of 120mph and above possible. A simulator ride of Mallard is also available at an extra cost but was fully booked when we visited.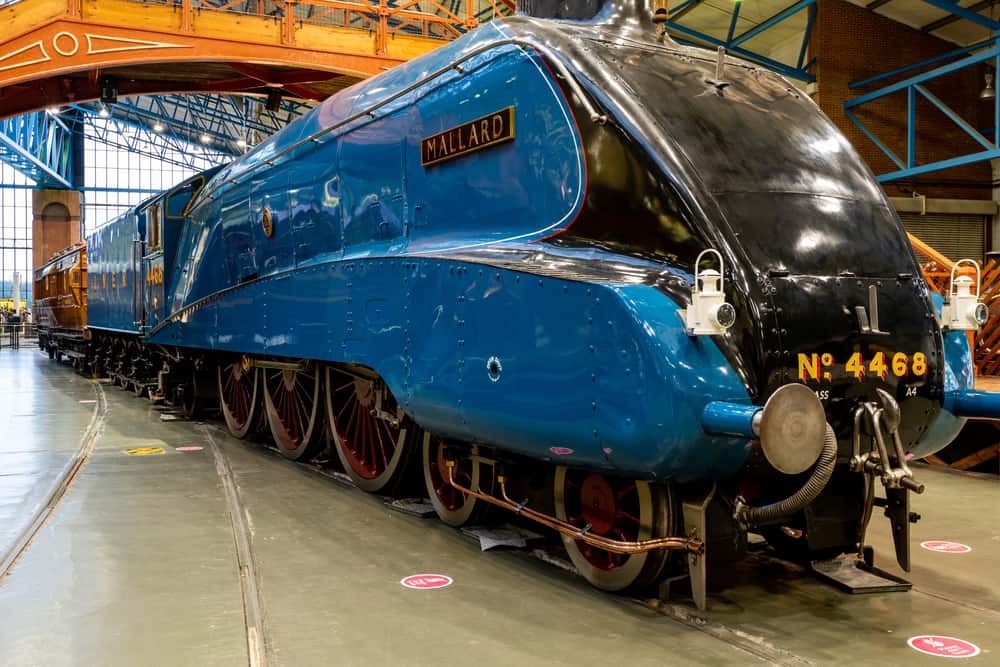 Next to this is the streamlined Duchess of Hamilton. She was famous for being shipped to America and exhibited at the 1939 New York World's Fair as the best example of British engineering and style. Little Man commented that it looked like it was designed by Iron Man because of the colours!
A stack of locomotives and carriages adorn the majority of the Great Hall, all positioned around a giant turntable, with information boards and models packed with facts about each one. Tracks are still visible in the ground that were operationally used in years gone by, and to help engines to their final home at the National Railway museum.
There's also the opportunity to walk under a train which was fantastic and something most of us hadn't done before and there's a really lovely model railway too.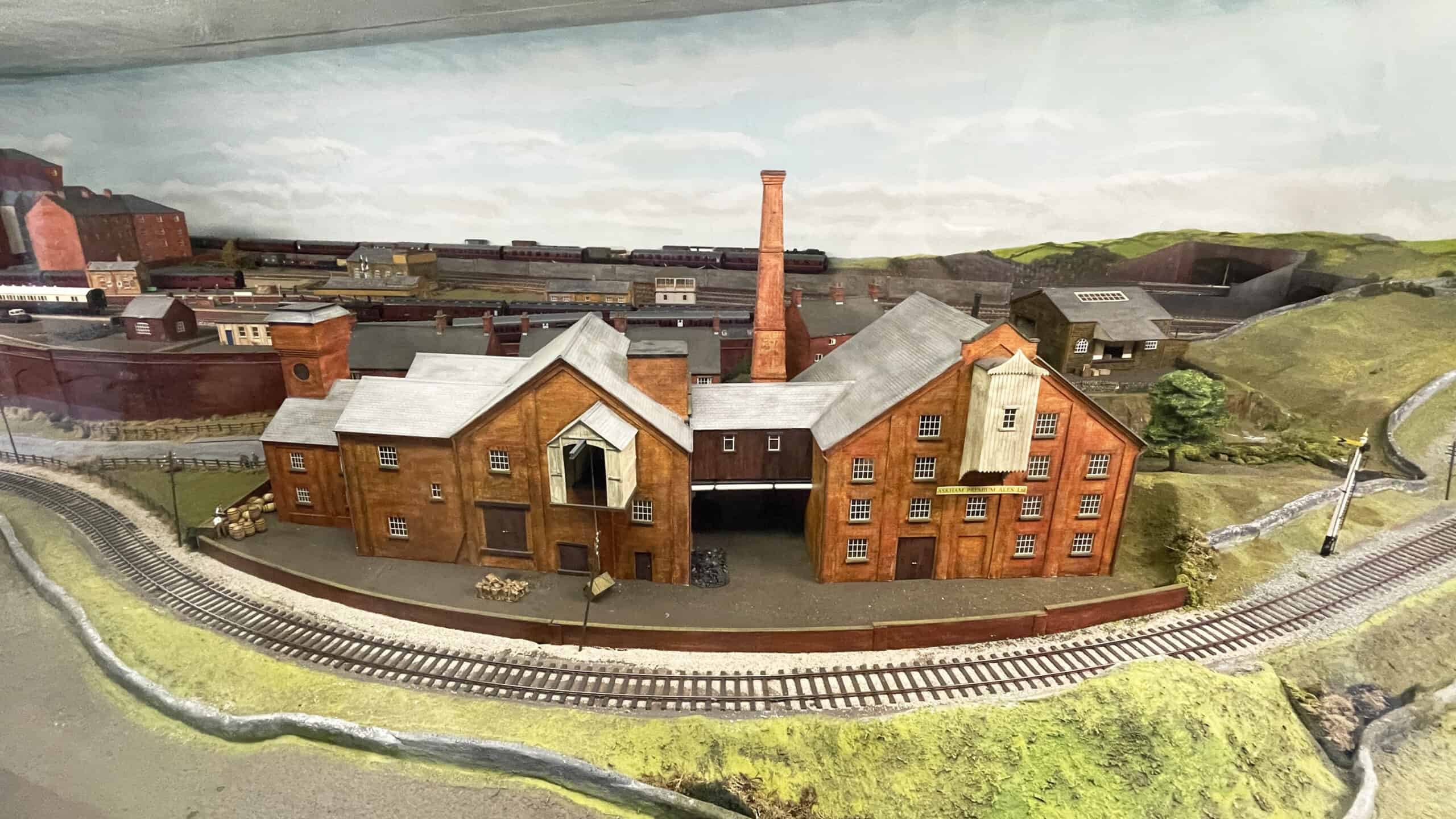 There is also a warehouse stacked to the rafters next to the Great Hall with quirky railway memorabilia, cast iron signs, and even a full locomotive or two. The outdoor space in the South Yard is home to a small play area so kids can let off some steam along with a miniature railway that you can ride for an additional cost.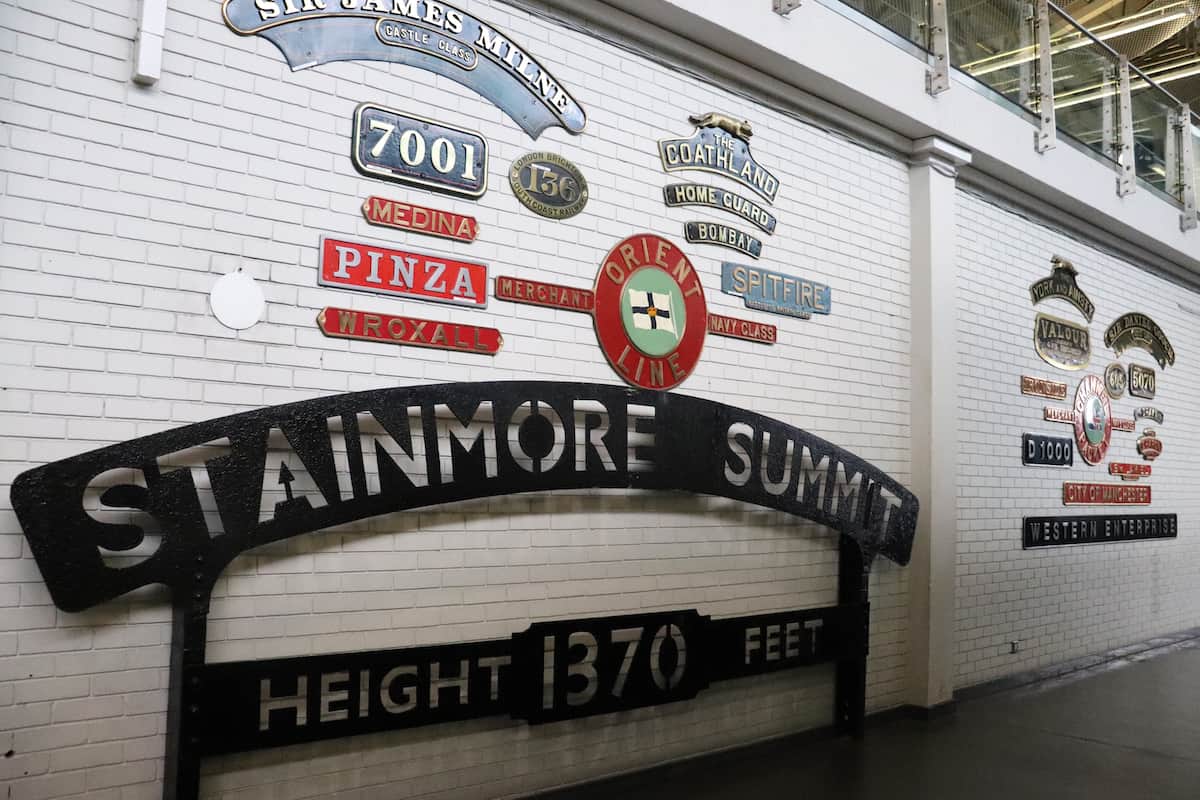 We enjoyed our time at the National Railway Museum so much that we returned the next day to finish off exploring sections we hadn't seen and revisiting favourites. With no entry fee, this is a great family day out and reasonably priced food and drink makes it a fantastic day out on a budget. You can of course make a donation when you book your tickets or when you visit and it's definitely an attraction we'd happily pay to visit.
Find out more about the National Railway Museum and check opening times over on their website. You can also check when the Flying Scotsman will be at the museum national too. For reference, the address is: Leeman Road, York YO26 4XJ