Whenever we holiday somewhere new we always look to see if there are any National Trust sites nearby. Our membership is one of the best things we have ever bought and we always make the most of it. So when we stayed in Dorset recently we realised Corfe Castle was nearby and had to visit. It's such an iconic place – so much so that it's even on the National Trust membership cards this year!
Corfe Castle is a royal castle that has survived for nearly a thousand years! It survives the English Civil War but was partially demolished in 1646 by Parliamentarians.
We parked at the Corfe Castle car park and had a really picturesque walk to the castle, stopping in the tea room in the Corfe Castle village for a late lunch on the way. Corfe Castle is situated above it's very own little village and it was all so beautiful and quintessentially British.
The castle is so impressive the minute you walk inside the outer walls – and you can see the castle for miles around as well, situated on a hill with amazing views over the Purbeck countryside.
The staff were incredibly friendly and gave the children a trail to complete as we worked our way round and they showed us lots of other activities that we could participate in during our visit too. It felt like the whole of Corfe Castle was really set up for family visits and we were made to feel so welcome.
We spent hours wandering around the castle ruins and could see how impressive it would have been back in all it's glory despite now being mostly ruined. Walls have fallen down and big chunks of walls are at funny angles but it all adds to the character and charm of Corfe Castle.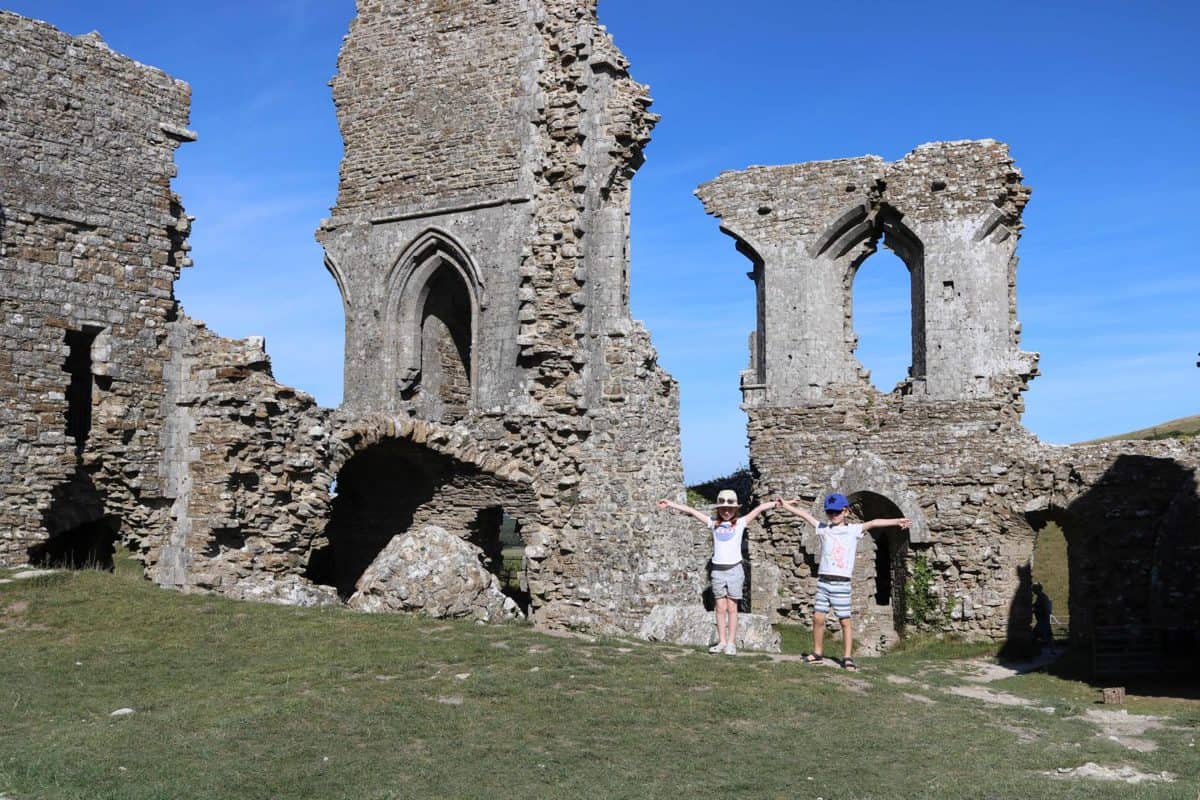 After exploring the castle the children took part in some of the activities and they both loved archery. There were traditional games, tug of war and stocks – so much to keep children entertained.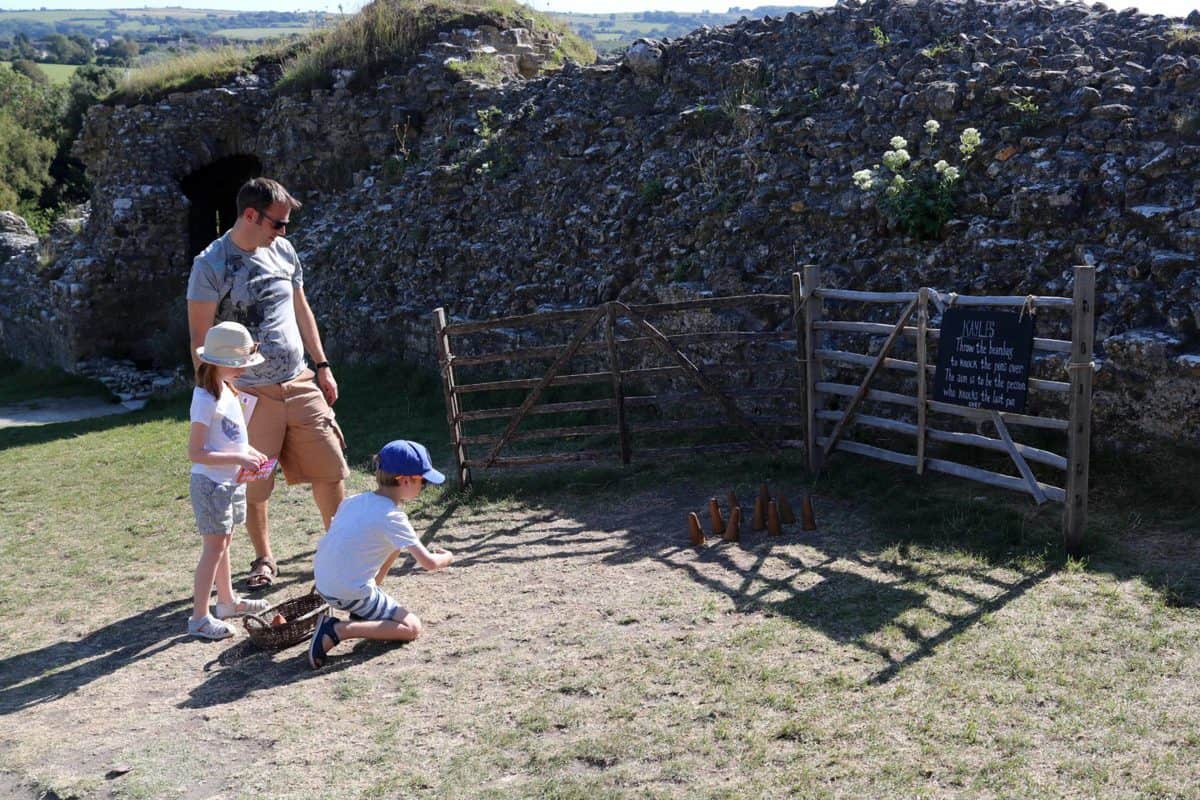 On our walk back to the car the children used the woodland play trail that was small but fun. It's always nice to have some sort of playground for the children and this was the perfect way to end our trip.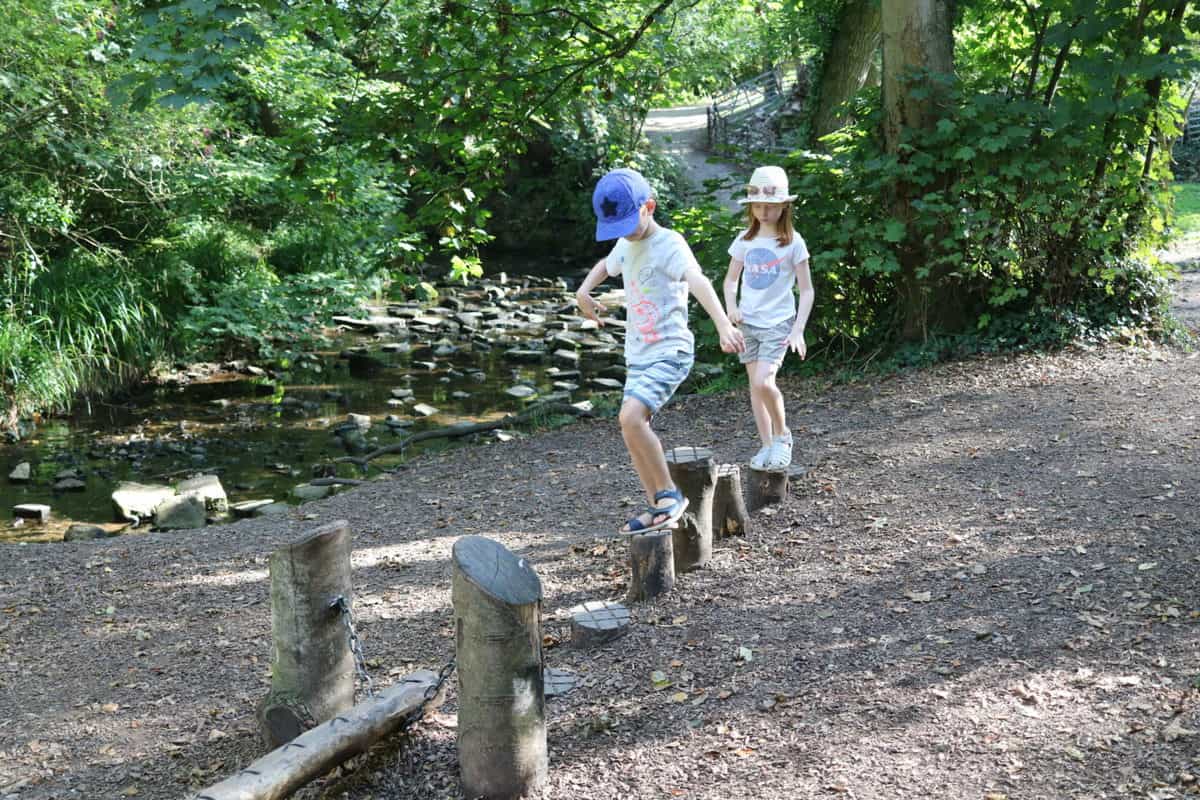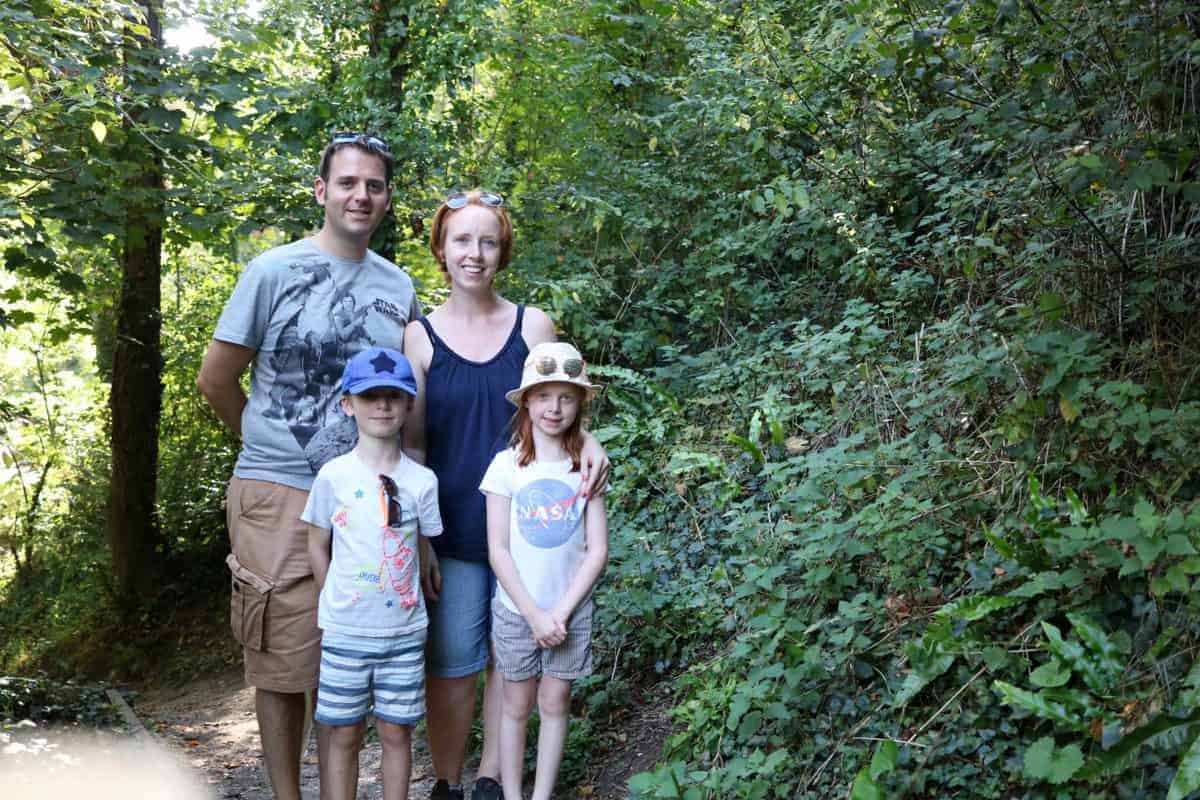 I think any visit to Dorset needs a trip to Corfe Castle – especially if you see if on the hill as you drive past. It's so beautiful and just a wonderful sight on any day out.