Disclosure: We were sent the featured products for the purpose of this post however all opinions are my own.
There is nothing quite like having a new vacuum cleaner, especially one that works well and makes busy family life that much easier. This month we've been testing out the Hoover H-Free 500 Pets and are really enjoying using it.
What is the Hoover HF500 Pets?
The Hoover H-Free 500 Pets is Hoover's most powerful cordless vacuum cleaner. It's lightweight, easily manoeuvrable and comes with all the accessories you need for a lovely fresh home. The H-Free 500 Pets can be used in handheld mode and also has a more compact storage mode.
How did we get on with the H-Free 500 Pets?
Our downstairs is mostly hard floor, a mixture of tiles and wood, with the kitchen needing to be vacuumed at least once a day to stop dust and crumbs gathering. The HF500 Pets has made light work of this, being so easy to move around, cleaning the hard floors easily and doing a really great job.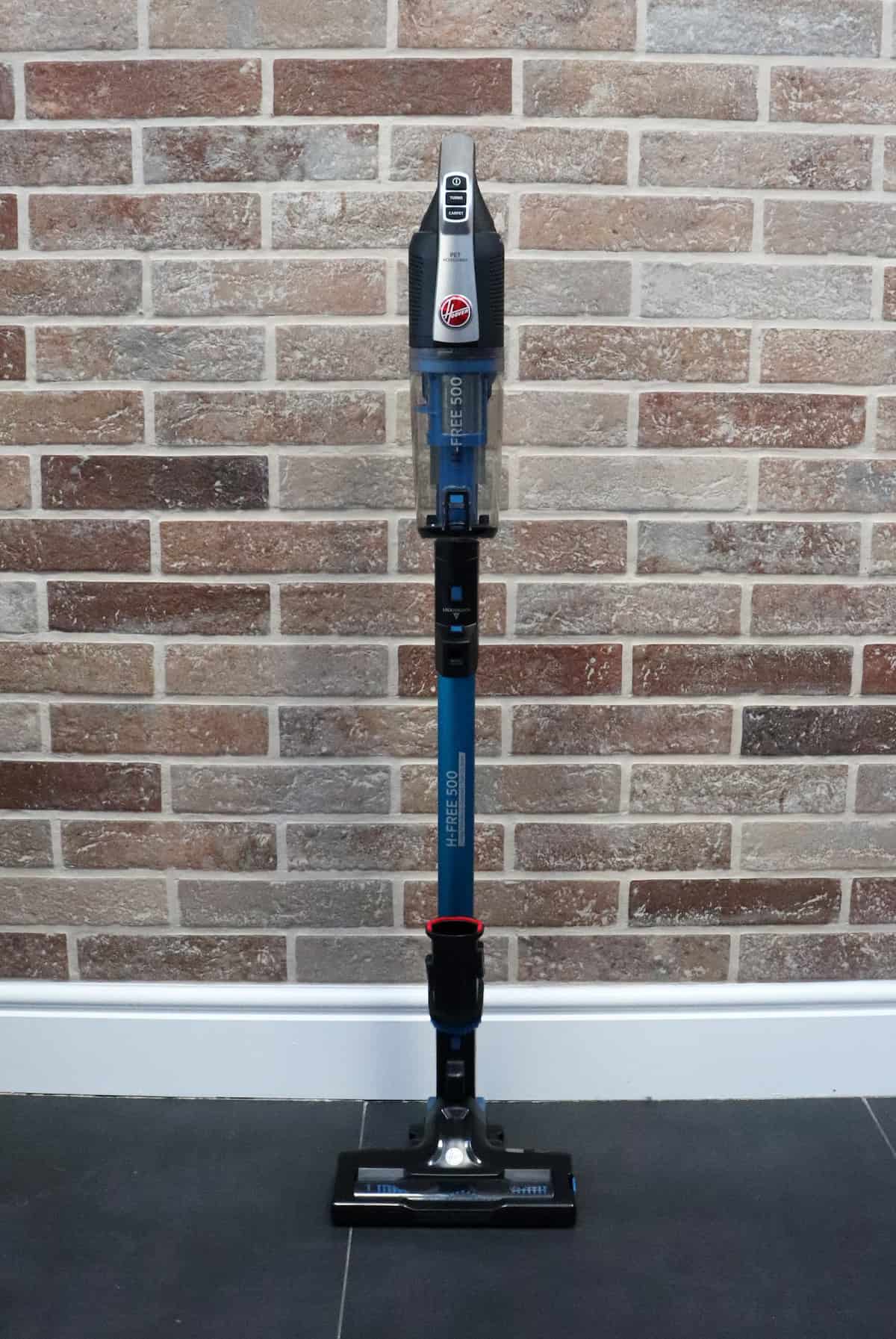 We have found that on the hard flooring, the H-Free 500 Pets is really good at picking up all the little bits that some other vacuum cleaners don't, for example those little annoying bits that get stuck between the grout lines. The LEDs on the front also light up those hard to see areas under the kitchen table or cupboards, helping to make sure you've covered the whole floor. It performs much better than similar vacuum cleaners we have owned in the past.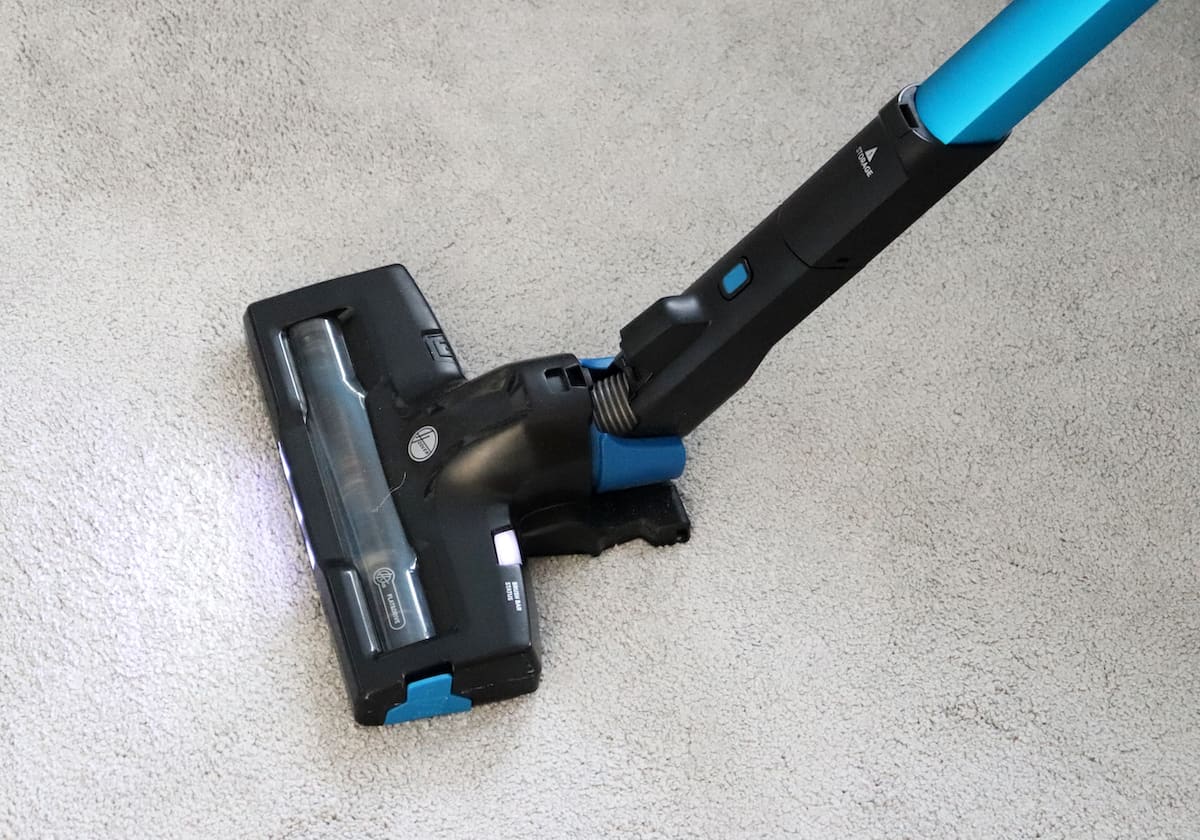 The vacuum has LED status indicators showing the battery life and which mode you are using. It's easy to charge – plugging straight into a wall socket, charges quickly and has a good 40 minute battery life when we do our quick daily cleans.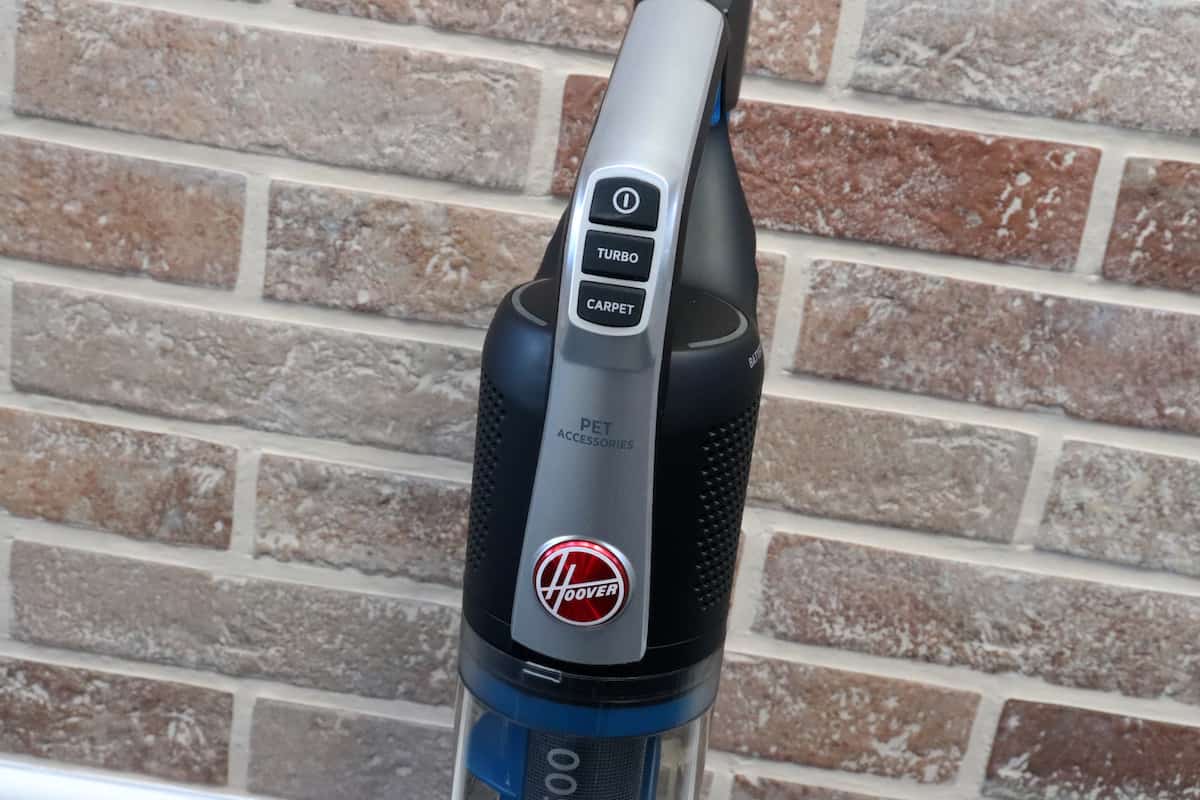 The battery does run out quicker when using the turbo mode as you'd expect. I tend to do the house in two stages – all the floors and carpets in one go and then charge before doing all the skirting and other areas at a later date. I've never been one to vacuum for hours in one stint and find that the HF500 Pets is great for family life.
When transitioning to carpeted areas, the H-Free 500 Pets you switch the brush bar on by pressing the CARPET button on the vacuum to agitate the carpet fibres which loosens dirt and debris. You can switch it off again to glide smoothly across hard floors, leaving any delicate surfaces scratch free.
We did find when the agitator was activated you can really feel the difference when using the vacuum cleaner. The H-Free 500 Pets is harder to push on carpet as the suction is so powerful and the brushes are working really hard too. It does a great job of cleaning the carpets but we do need to use two hands for those areas.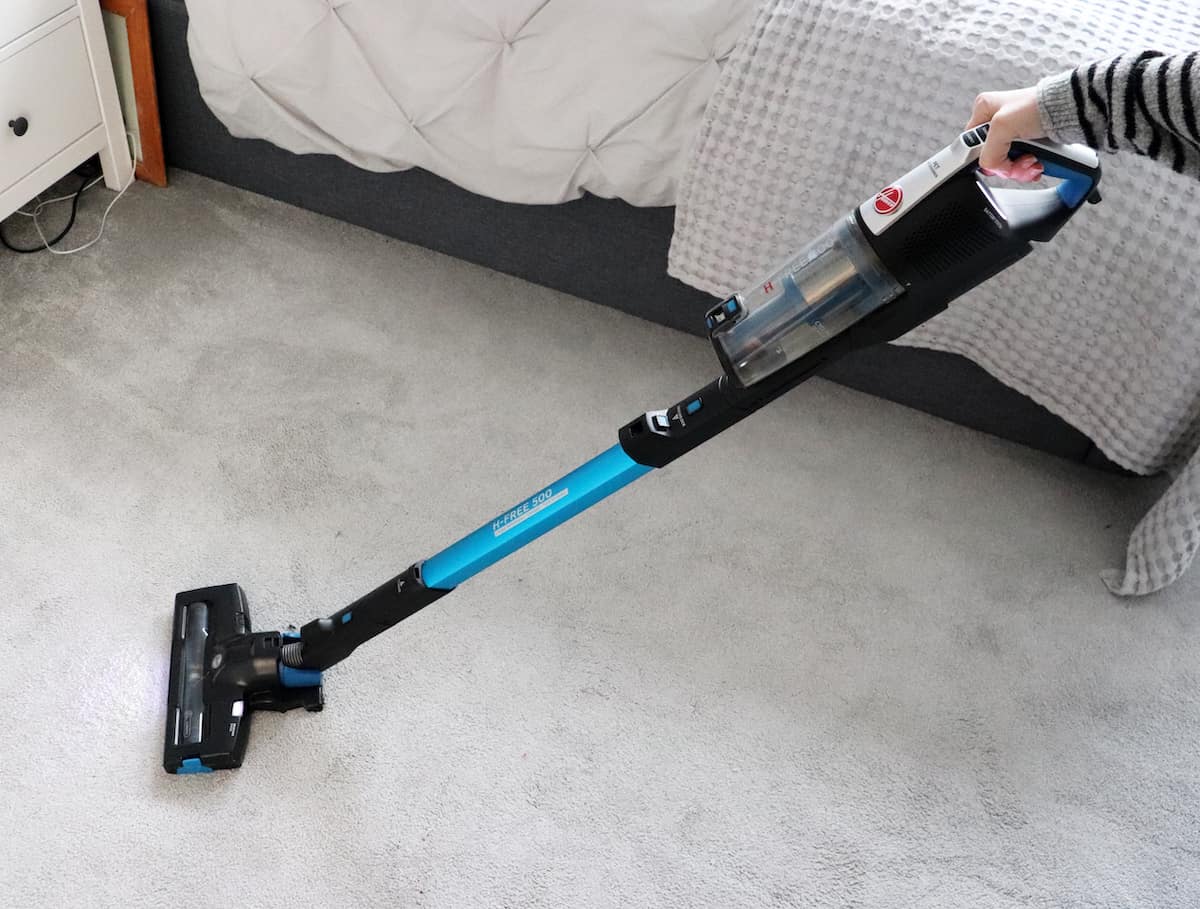 The HF500 Pets model includes a Pets Turbo Brush which lifts pet hair from soft furnishings and carpeted stairs. This is really easy to use in the handheld mode, super lightweight and effortless to maneuver. There's also a crevice tool and a 2in1 Dusting and Furniture Tool to cover all bases.
The HF500 Pets is a great tool for making sure the house is as clean as possible. Although it is a full size vacuum cleaner, it compacts down to just 69cm tall to easily fit in a utility room cupboard or even just tucked away in a corner. It also has a few places on board where tools can be easily stored.
The H-Free 500 Pets has a washable microfilter and comes with a spare one too. The dust bin on the vacuum is a little on the smaller side at 0.45L, so it does get emptied frequently but that keeps the unit really lightweight and easy to maneuver.
The vacuum cleaner can be used on floors, in high areas like corners of rooms and above curtain poles to get rid of cobwebs and also as a handheld machine. It's really versatile and a pleasure to use from cleaning skirting boards to hoovering the stairs and sucking up crumbs from down the back of the sofa!
We've loved using the HF500 Pets and you can find out more about it, and the vast Hoover Cordless range over on their website. Use code REDHEAD20 to get 20% off at checkout!