*This is a paid post
As a family we print a lot of labels – for gifts, online returns and things I sell every so often on eBay. I'm always looking for ways to make life easier and the MUNBYN Thermal Label Printer looks like a great way to make labelling parcels that much simpler!
What is the MUNBYN Thermal Label Printer?
The MUNBYN Thermal Label Printer ITPP941 is a fantastic resource for printing shipping labels. Printing up to 4″ x 6″ labels, it's compact, doesn't need ink and prints super quickly. It makes really light work of printing shipping labels – you'll never tape a label on a parcel ever again!
What can I use the label printer for?
The label printer is suitable for many thermal direct label services like Warehouse labels, Shipping labels, Food Nutrition Labels, Amazon FBA Labels and UPS and it works well with all major shipping and sales platforms, like Shopify, Etsy, eBay, Amazon, Poshmark, Fedex, ShipStation, ShippingEasy, Shippo and Ordoro.
As you can see, the Thermal Label Printer would be great for anyone with an online business, selling online. But, it's also a great investment for any family home where you print labels for packages often. I send a few gifts to friends and family each month and this is perfect for that.
How easy is it to use?
The label printer has a one click set up that works with Windows or Mac and can literally be used seconds after removing it from the box! It doesn't need any toner or ink, just the thermal paper, making so much cheaper than a conventional printer, more environmentally friendly and something that can be used endlessly.
The label printer comes with everything you need to get started. You can choose which region plug you need, what colour printer you would like and it even comes with a USB-C to USB adapter to use the printer on a Mac too.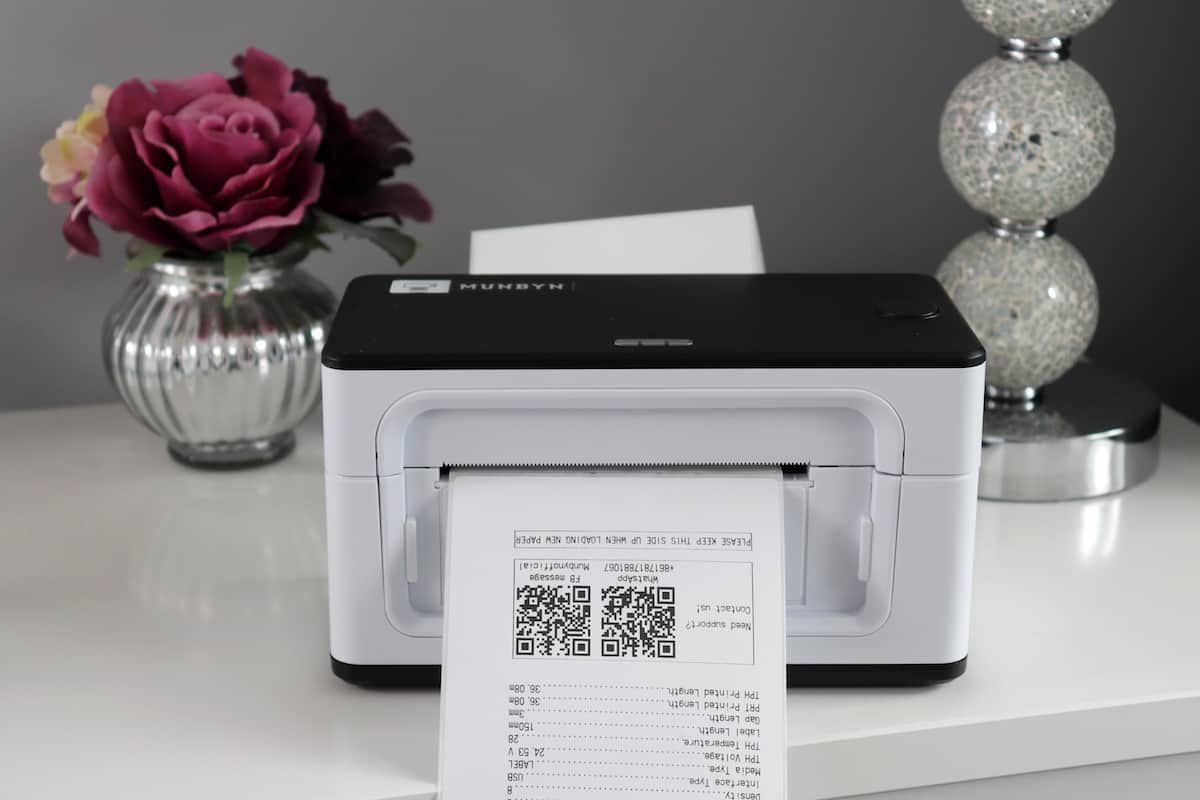 I printed a test label within a minute or two of opening up the box and then the printer is ready to print any labels, at any time. You just need to make sure you change the print size to the correct size for your printer – full details are included with the printer.
The thermal printer automatically detect the size and characteristics of your label, making it suitable for any thermal direct labels from 1.7″ to 4.1″ wide with no restriction on the label height. It's ideal for 4″ x 6″ shipping labels and can print up to 700 labels in one go, just pausing every five minutes to make sure it doesn't overheat.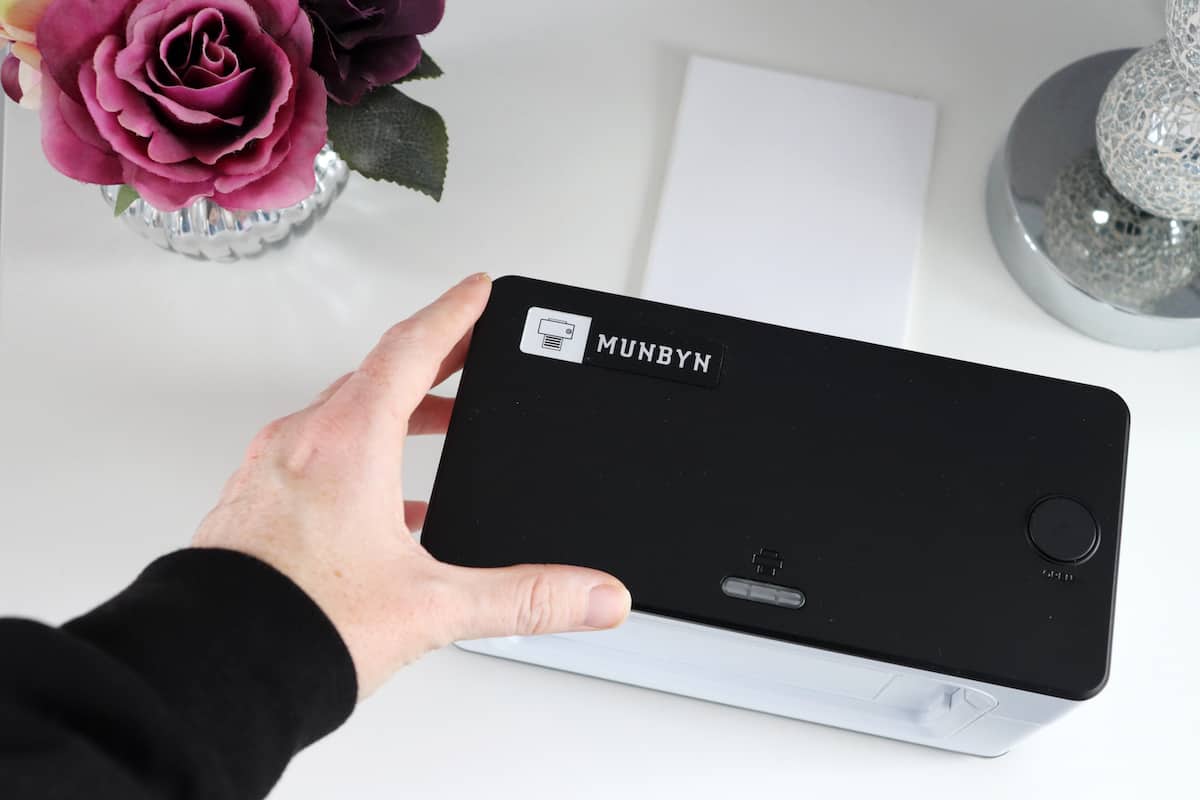 How did we find using the MUNBYN Thermal Label Printer?
I've loved using this label printer and know I'll be using it every time I need to post something in the future. The adhesive labels stick well, are nice and clear and big enough to be easily visible on any size package.
The ITPP941 MUNBYN Thermal Label Printer comes in a choice of colours with an RRP of $189.99. You can find out more over on their website.