On the way to our holiday in Shropshire we stopped at Croome National Trust to break up our journey, stretch our legs and explore somewhere new. It's somewhere I've never heard of before but I'm so glad we chose to stop off there.
Croome in Worcestershire is an 18th century house in grounds designed by Capability Brown. it's a vast estate with many buildings in the grounds and different gardens and parklands to explore.
We began our time at Croome walking through the vast parkland with views across the serpentine river and over the Malvern hills. As soon as our walkway came out to show the parkland ahead we were blown away. It was a real wow moment.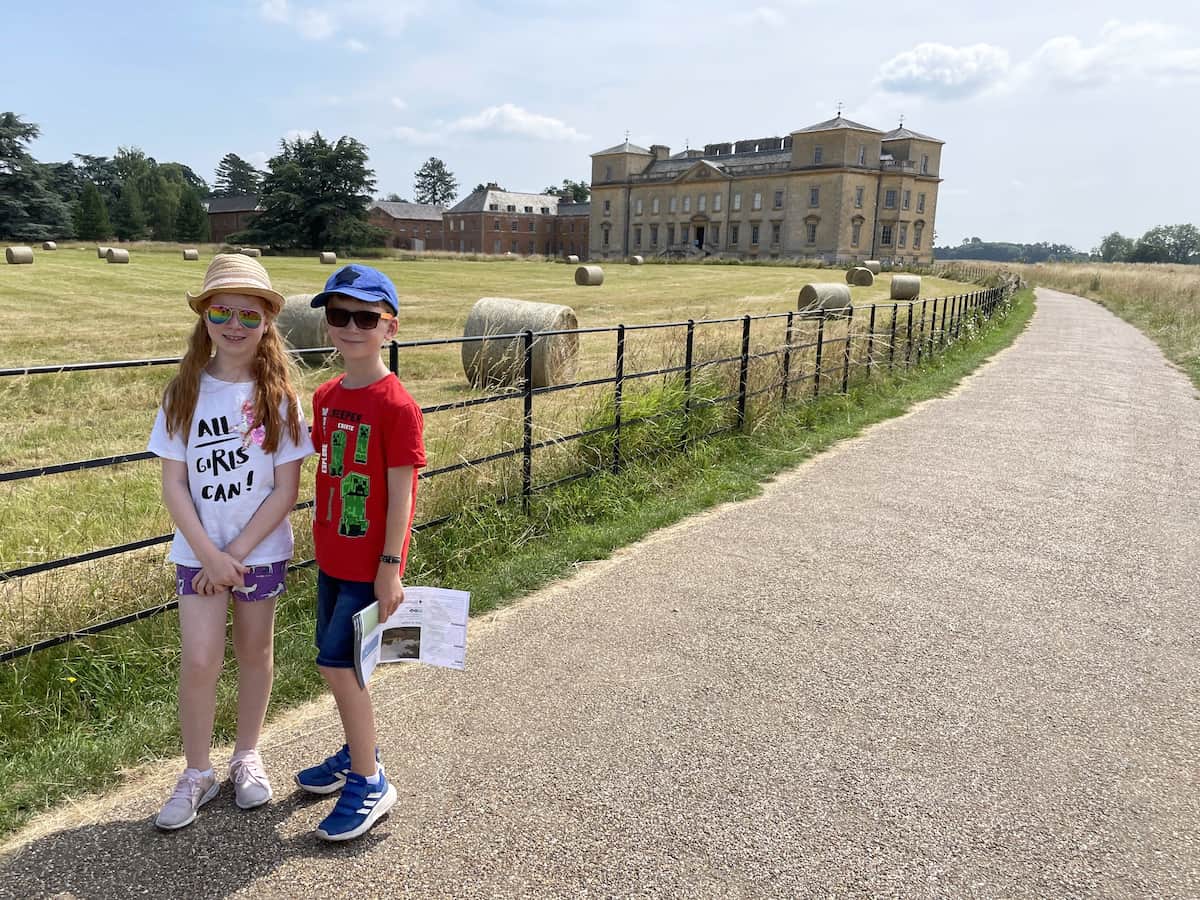 There are a few different signposted walks to do at Croome but you can just wander around without following an official walk. We followed a rough 1.5 mile circuit of the park and took in so many of Croome's sights. It was a fantastic place to spend time, outside in the sunshine.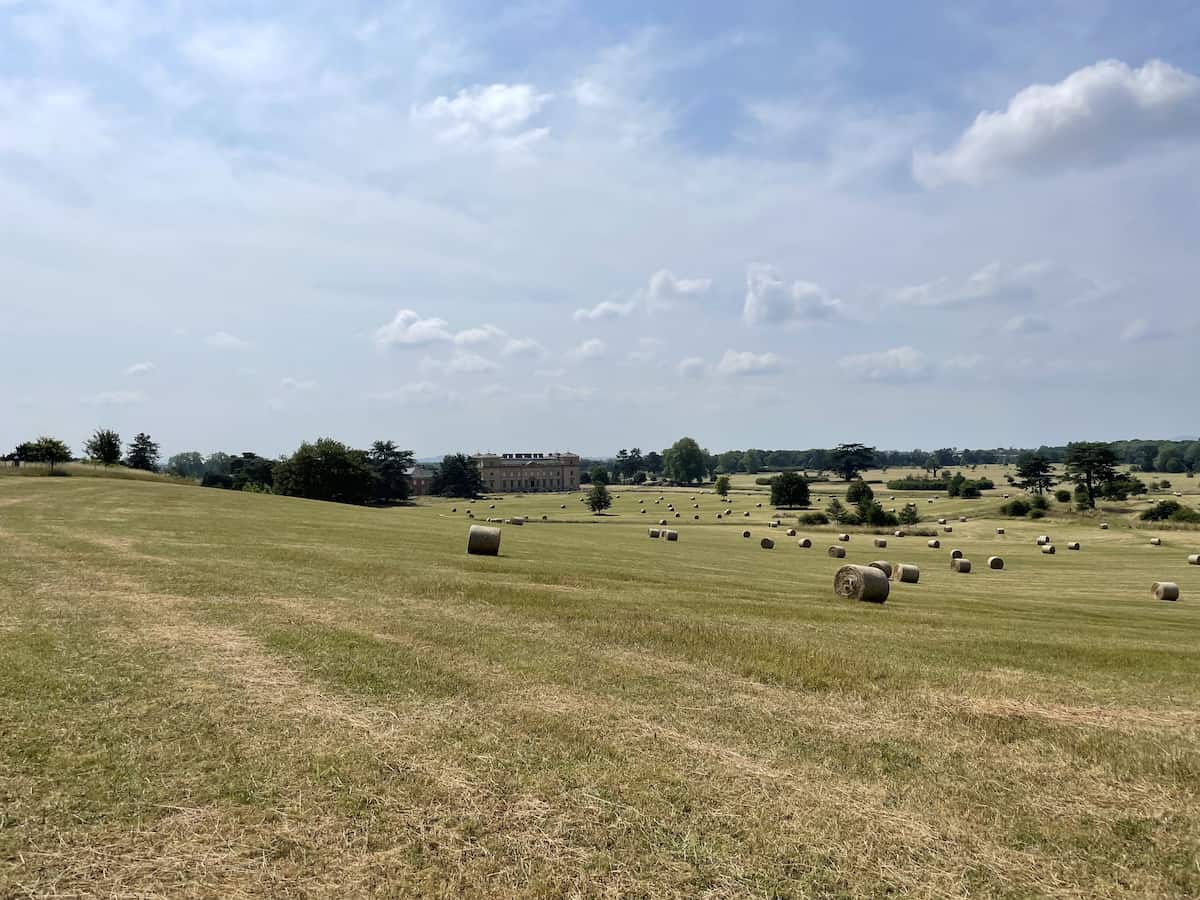 Croome House is open to walk around on the ground floor although the interior is quite sparse. They do utilise space to showcase local artists who have works depicting the Croome Estate. This was lovely to look at and made a refreshing change from typical National Trust houses that feel like a time warp.
After exploring the house we carried on our walk, crossing the river, walking through formal gardens and evening exploring an orangery that was home to friendly birds too. There were so many volunteers working at Croome and they were all so friendly and full of information.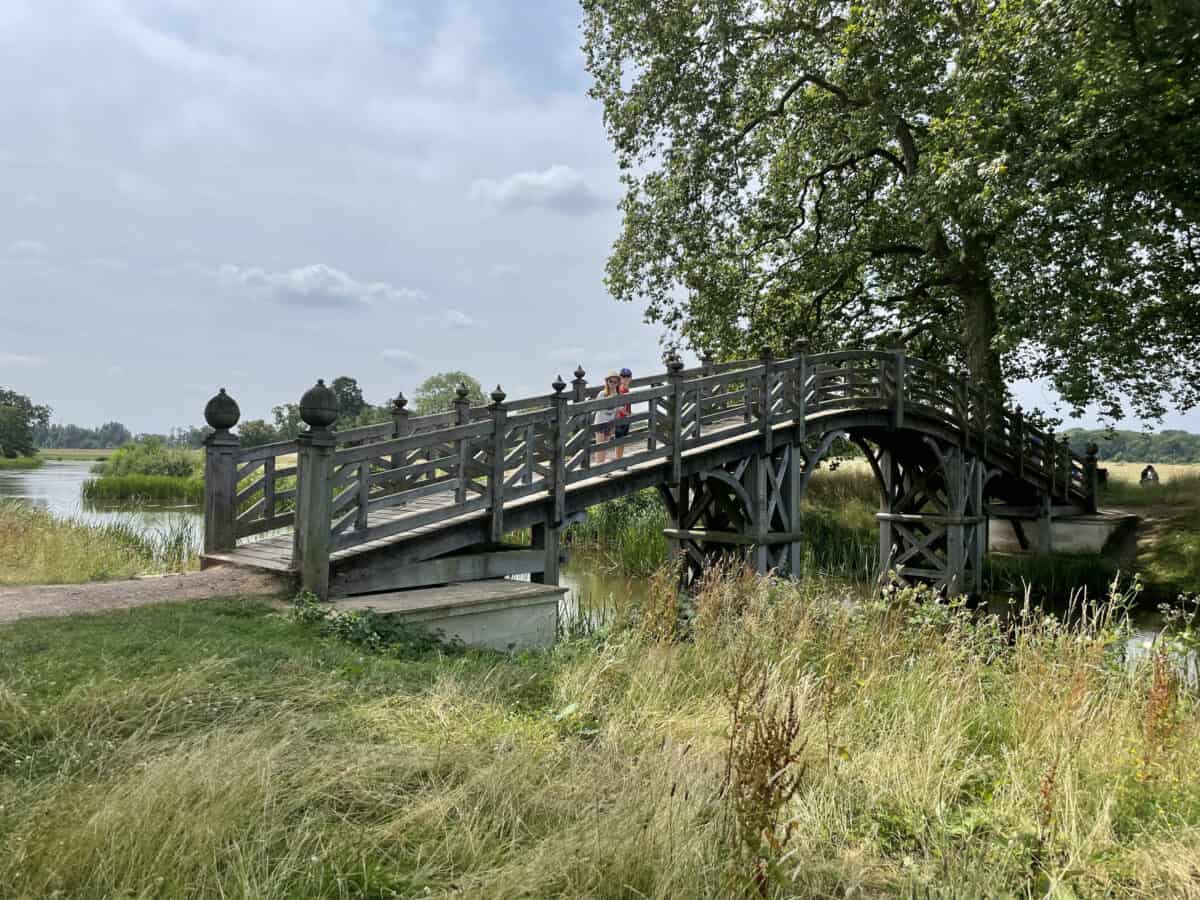 During the Second World War Croome was used as a secret wartime airbase and it's still home to an RAF museum in the visitor centre which we sadly didn't have time to explore. That's our excuse to make another trip!
The children's favourite part of the trip was the natural play area. It was small but great to let off some steam. There was also a more formal play area but it was closed for maintenance when we visited although I'm sure it's open again now.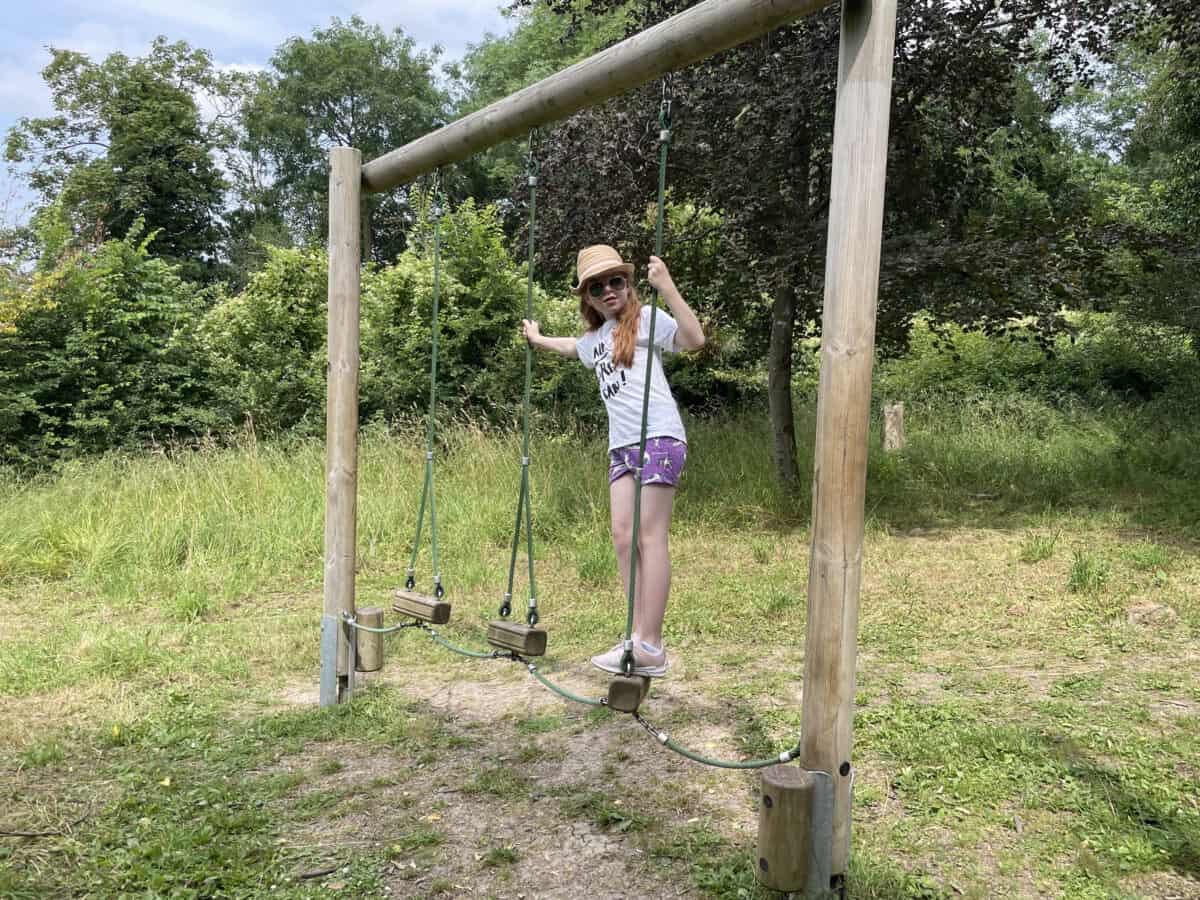 Croome has a restaurant and toilets available at the visitor centre as well as a National Trust shop. It's a really lovely day out for the whole family and dogs are welcome – with special dog friendly walks too. You can find out more about Croome over on the National Trust website.