Disclosure: We were invited on this day out for the purpose of this post however all opinions are my own.
Last weekend we were invited to Carters Steam Fair in War Memorial Park in Basingstoke. It's the sort of day out we'd never been on before and the children were so excited – such traditional fun! We were so pleased that the fair was going to be fairly local to us and couldn't wait to go.
What is Carters Steam Fair?
Carters Steam Fair is a traditional English travelling funfair. It has rides dating from the 1890s to the 1960's and they are continuously rescuing and restoring vintage fairground rides and attractions to take them on tour around London and the South East for everyone to enjoy.
When you visit Carters Steam Fair, entrance is free and you just pay for any rides that you go on. This makes it a great day out for all the family, where some of you can spectate and just enjoy the atmosphere of the funfair whilst others can go on rides and make the most of sideshows.
You can buy bundles of tokens in advance with each ride using 5 or 6 tokens. Carters family friendly token bundles start from just £20 which gives you 40 tokens – enough for 8 of the smaller rides or 6 of the larger rides. Plus, with the token bundles you get extra free ride passes included which you can redeem on any ride of your choice.
As a family, we had tokens we could use for 20 rides and there were machines and a ticket booth to get more ride tokens if we wanted them throughout the day. I didn't know how long 20 rides would last but it ended up being plenty for LP and Little Man – with me and Dave going on a couple of rides too.
Carters Steam Fair is really well run, with members of staff everywhere. The children loved going up to the person running the stall, handing over their tokens and getting settled on the ride. They're used to going to big theme parks so I wasn't sure how enjoyable a fun fair would be for them – but they absolutely loved it!
There's something wonderful about a funfair. Seeing the Carters steam machines working away to keep the rides working, hearing the classic music of the rides and the buzz of the people around you. It's such a lovely atmosphere and one that is so easy to get swept up in.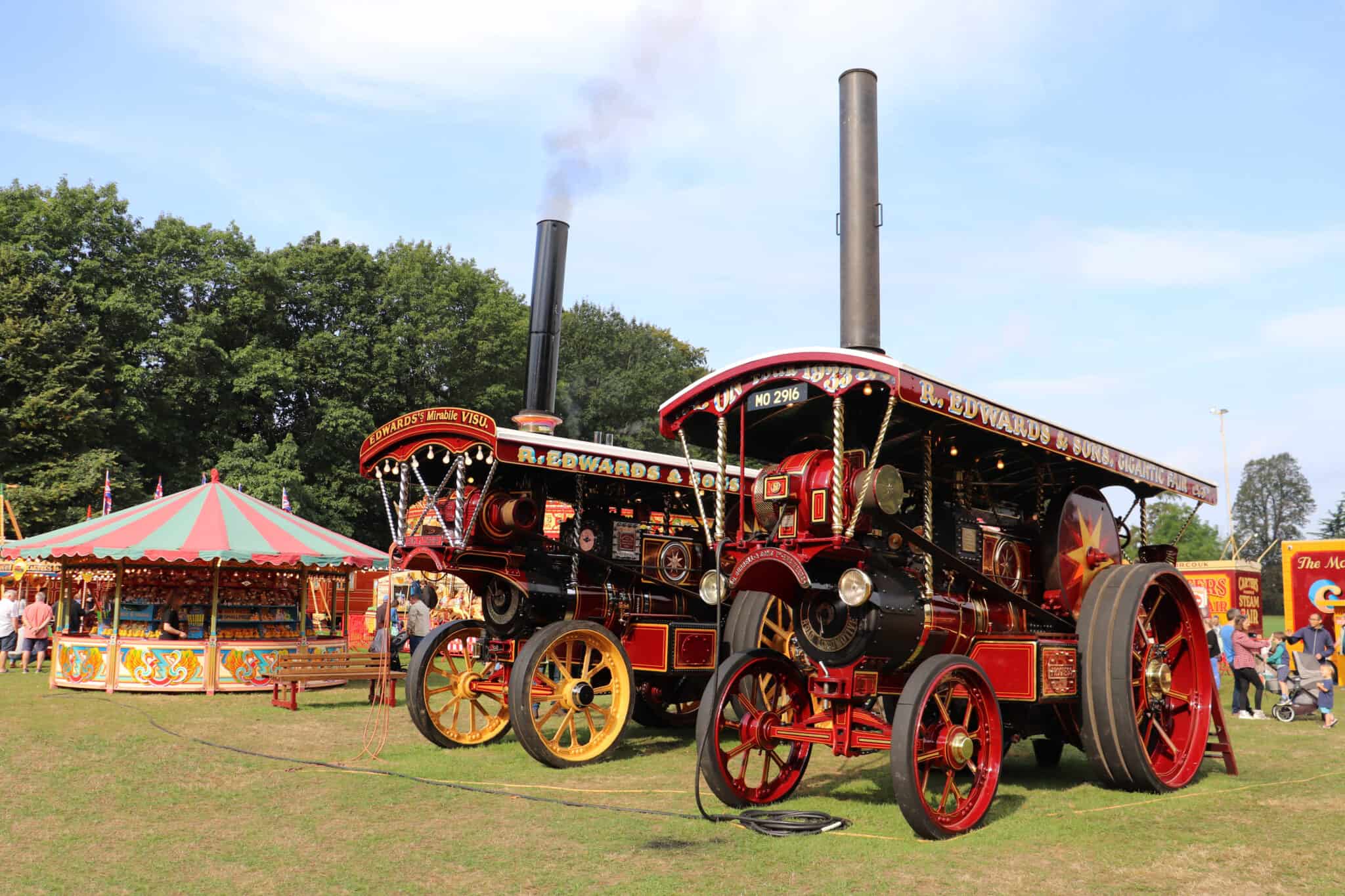 The Carters Steam Fair Rides
The rides at Carters Steam Fair cater for all ages, with little rides for younger children and bigger family favourites. LP and Little Man only wanted to go on the big rides and so they had a go on The Ark, sitting on motorbikes and jungle animals whilst the ride whizzed all around and up and down.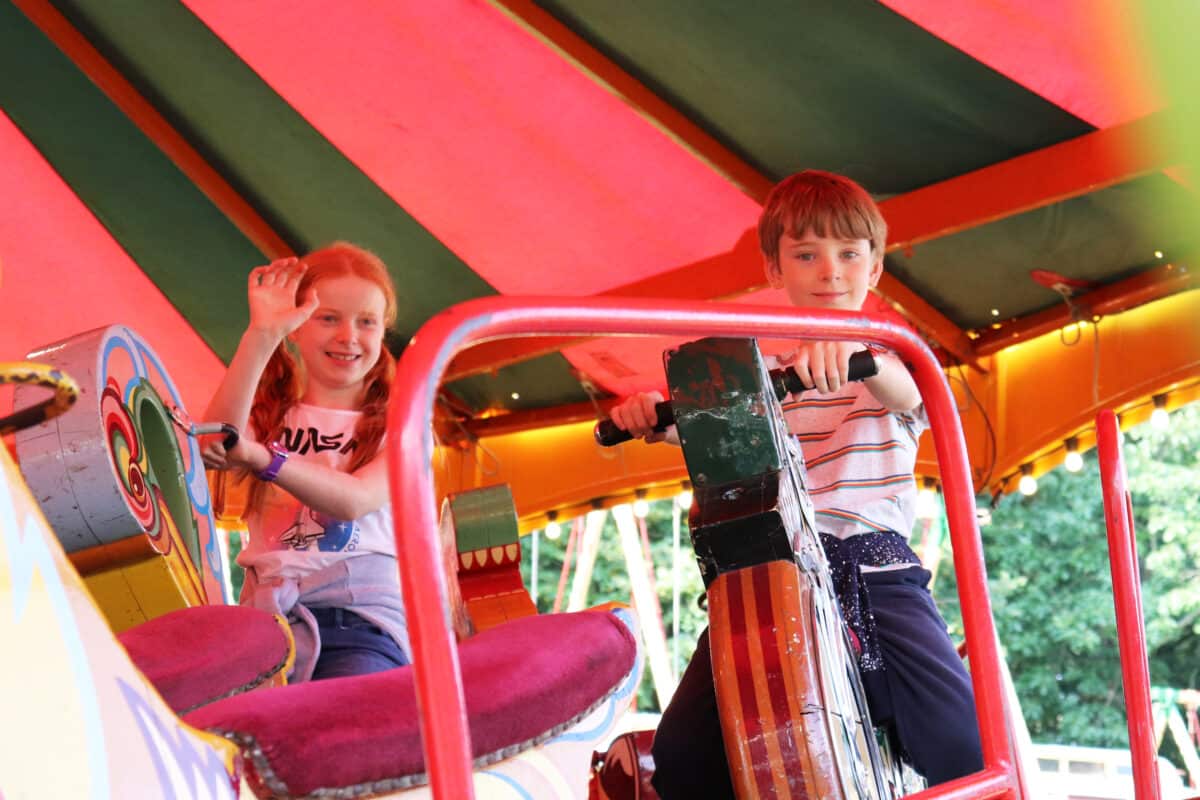 The Jubilee Steam Gallopers was a firm favourite – you cannot beat a classic carousel! The rides all lasted a really good amount of time and the children never complained anything was too short and so things like the gallopers went round dozens of times. It was great fun.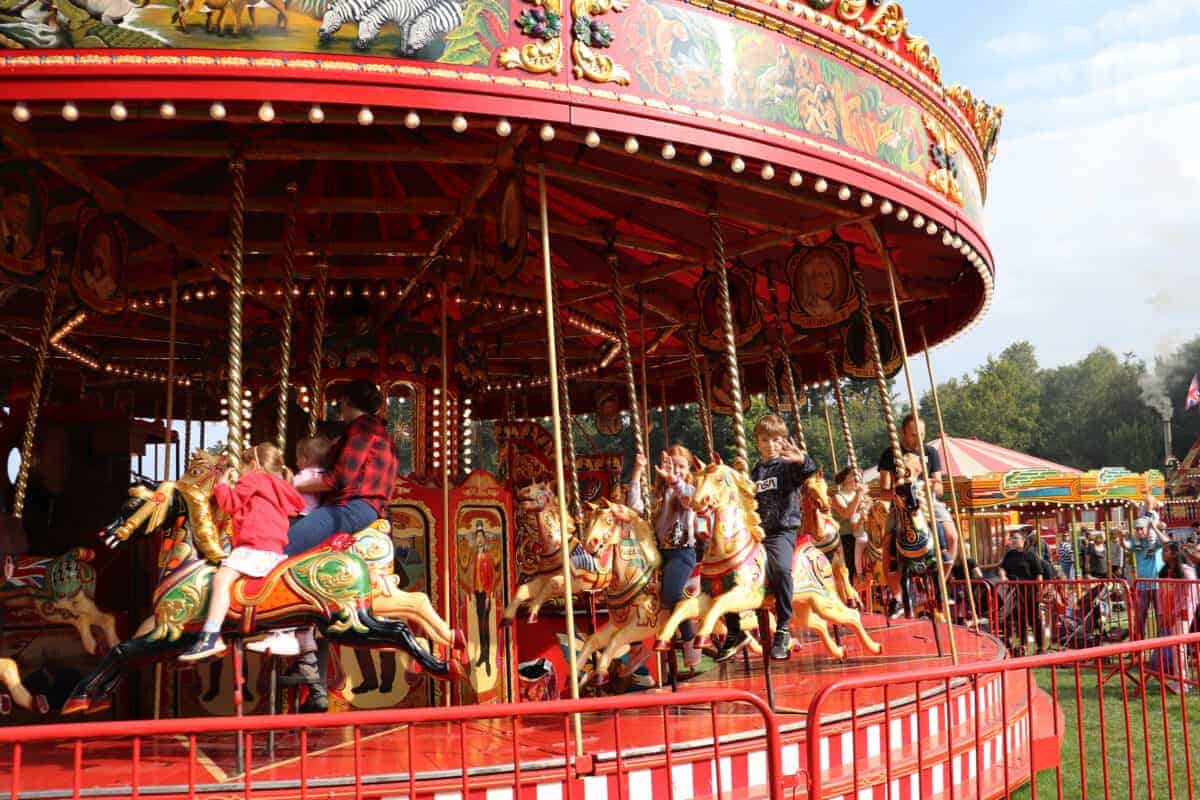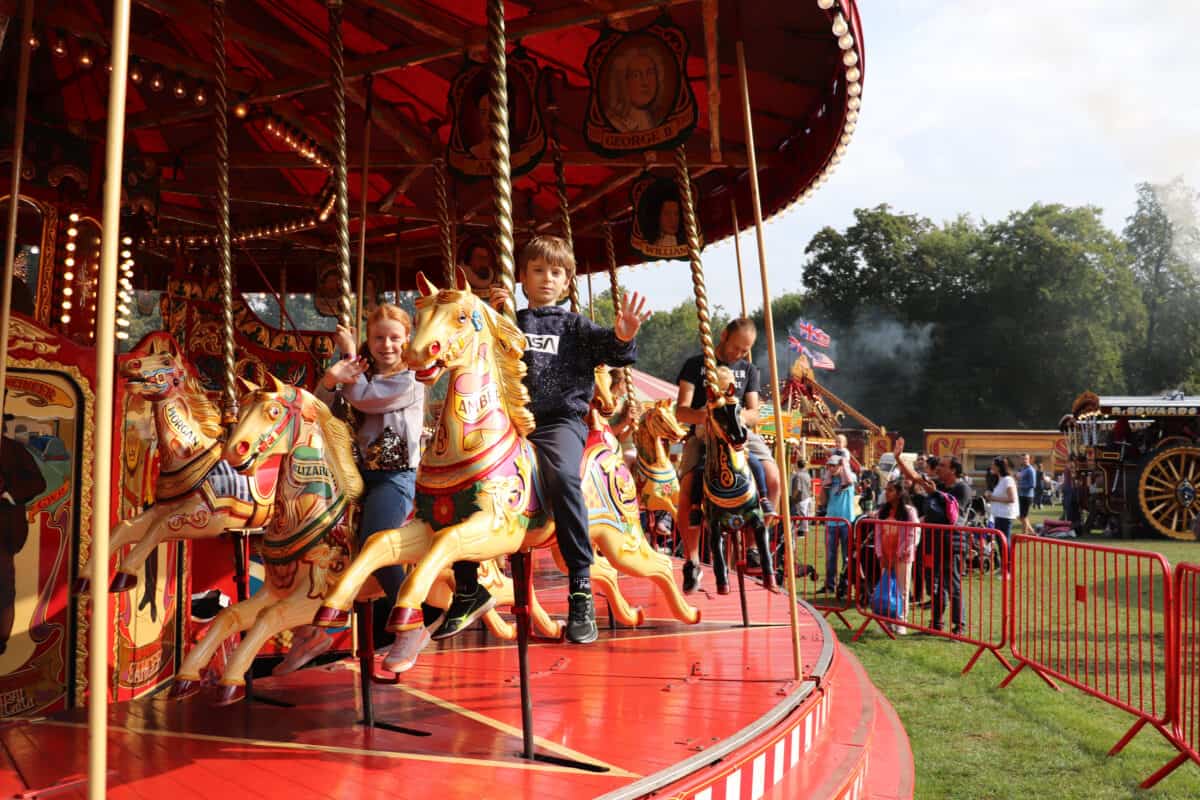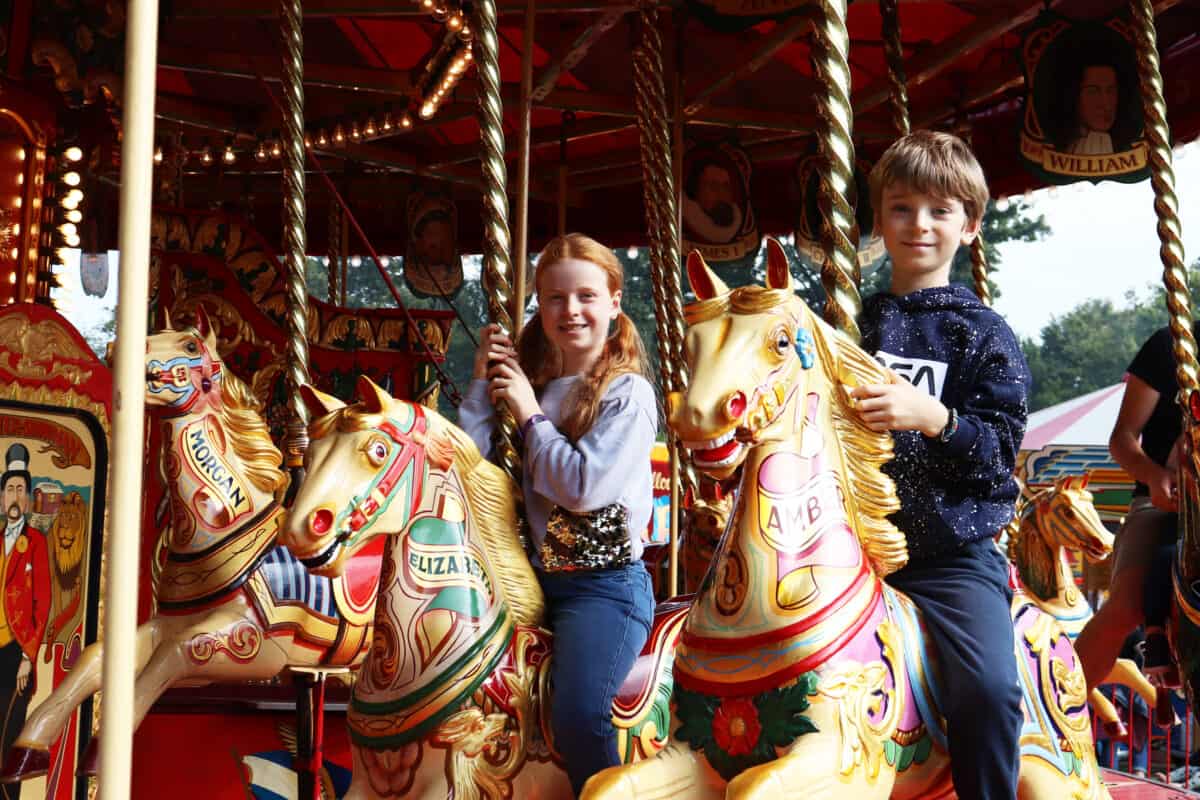 Their favourite ride was the Paramount Chair-o-Plane that they went on twice. It went so fast, with the chairs almost going straight out sideways! They absolutely loved it, whizzing around and being able to see for miles.
Another favourite was The Lightning Skid which looks much like a Waltzer at first before you see that it's on a flat base, with no hills in sight and the cars happily twist as you press the pedals. LP and Little Man soon got the knack of this, sending their car this way and that!
We all went on the dodgems – more than once – and this was great fun for the whole family. We got to do so many laps and the children insisted on driving. High speed and so much fun, it's one we were talking about all the way home!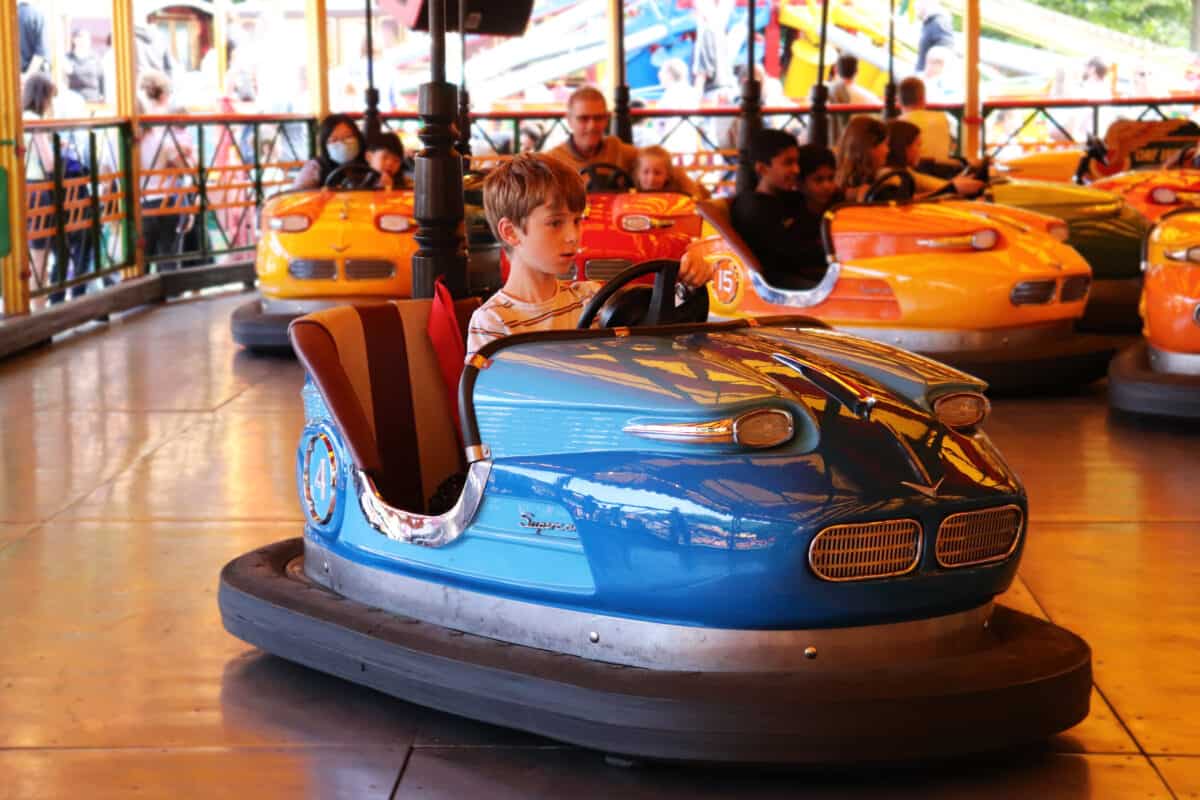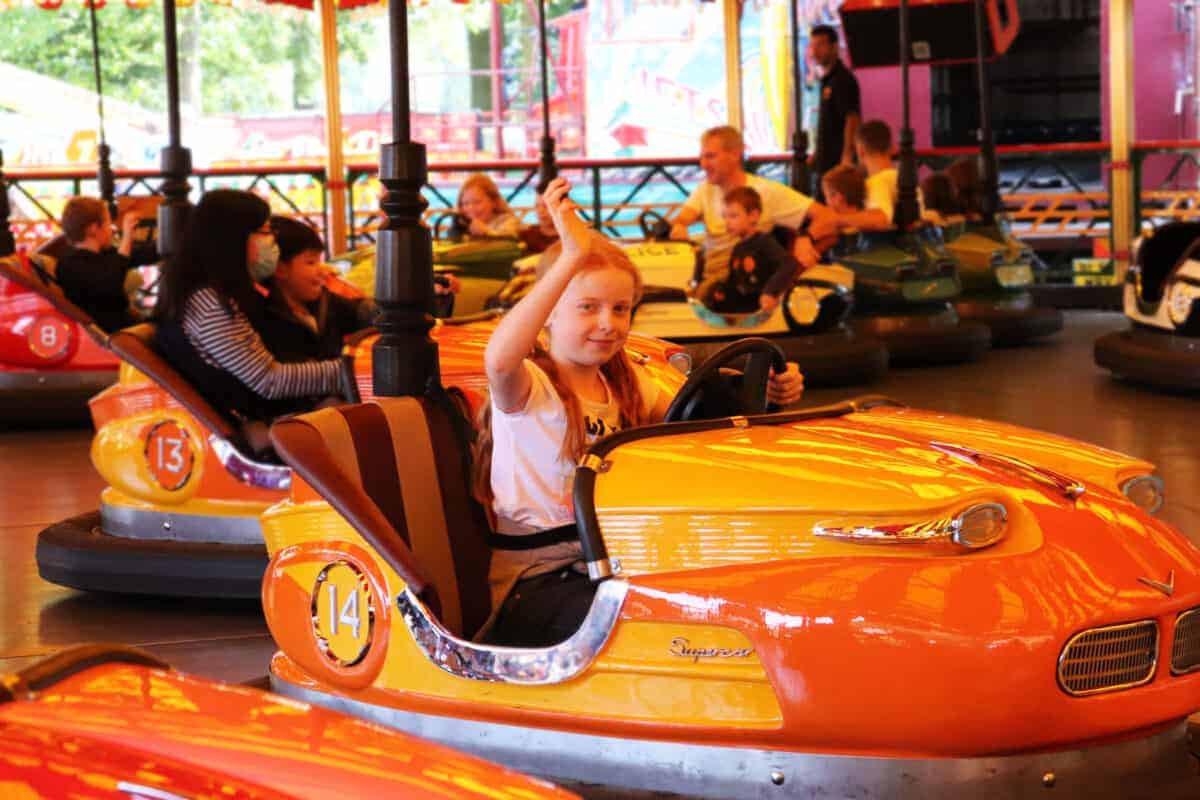 All of the rides at Carters Steam Fair are lovingly cared for. They're all in great condition, well maintained and, most importantly, really safe. They really are tradition fun at their finest and we loved watching the rides in action. They are beautiful – and the sign writing on them is a real work of art.
As well as all the rides there are also loads of traditional sideshows from shooting galleries and coconut shys to hook a duck! Many have a every play wins motto so you know that the children will come away with something whatever the outcome – like our hook a duck where they both got a cuddly toy to take away with them.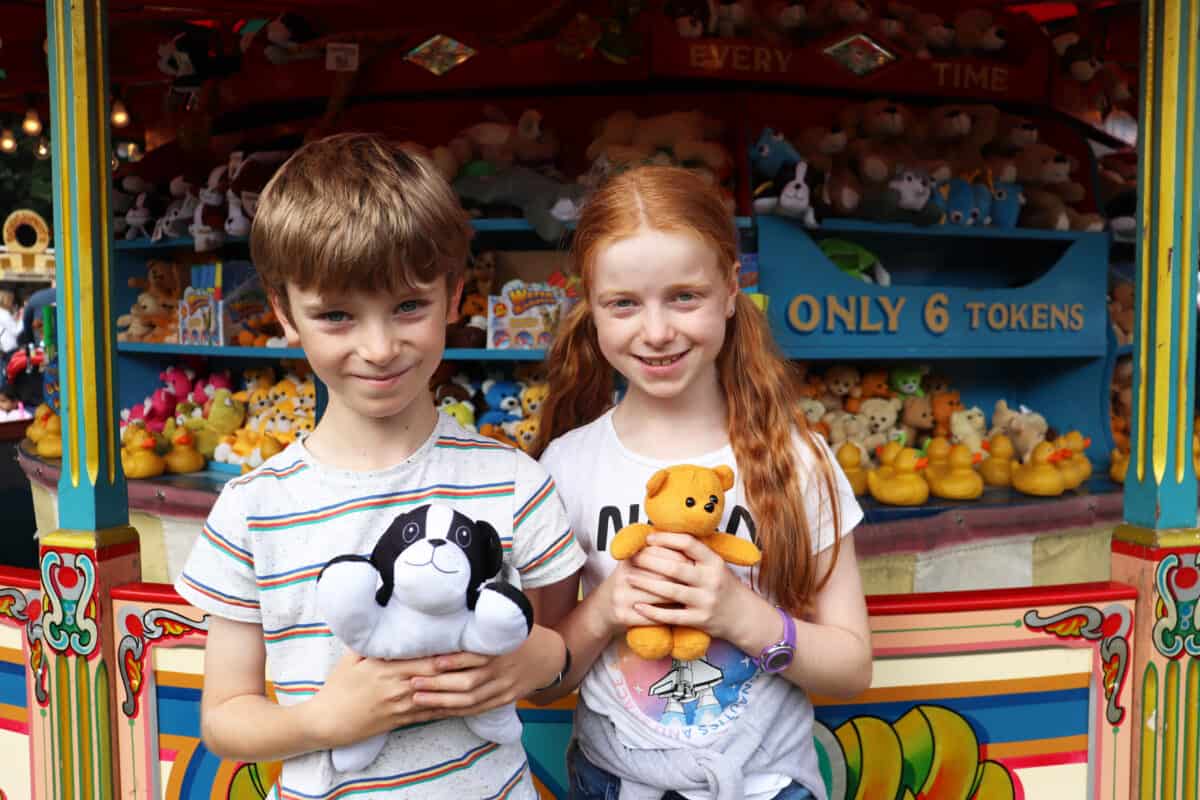 There were also plenty of places to buy refreshments. We had doughnuts and hot drinks plus there was candy floss and so much ice cream! There were amazing bags of pick n mix on sale plus popcorn and more. All the classic funfair treats you could think of!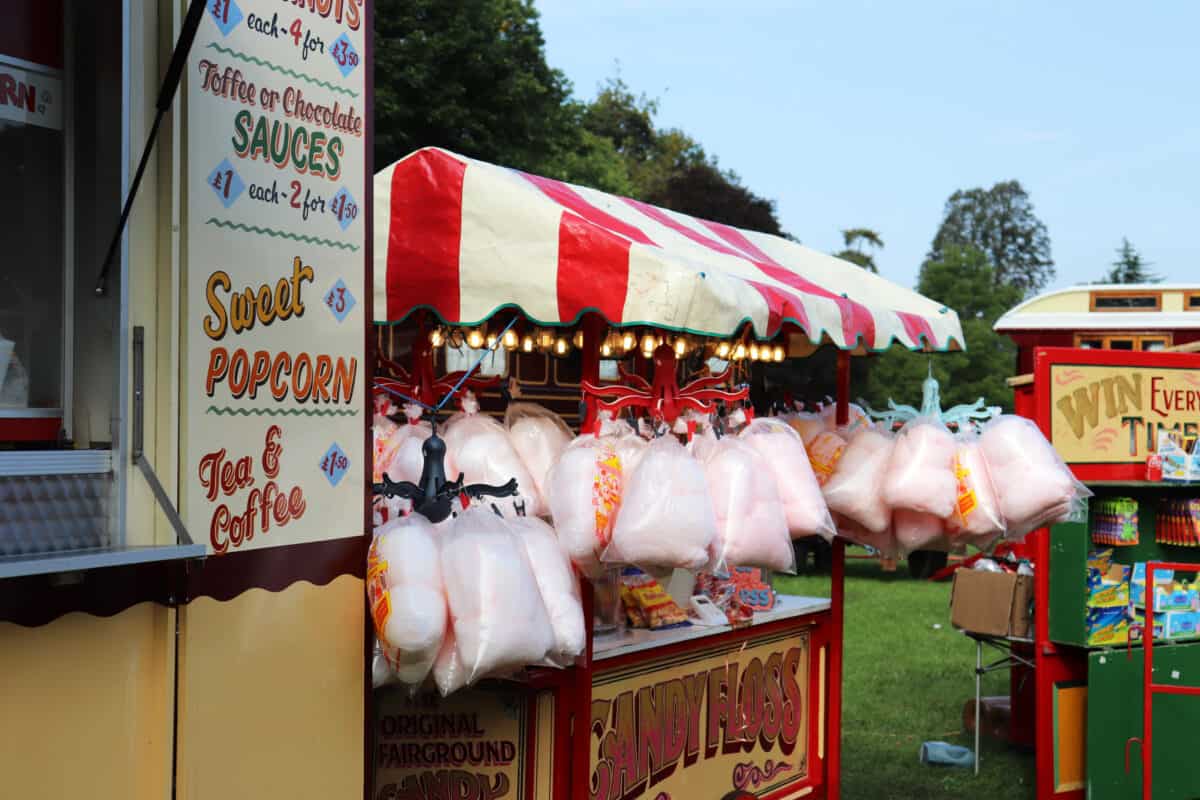 We had such a great time at Carters Steam Fair and know we'll go next time they're in the area too. You can book ticket bundles and find out all their future dates over on their website – they're off to Englefield Green, Maidenhead and Reading next!
You can see a video of our day out over on Instagram here: