During our week away in Weymouth, Dorset we planned a few days out to explore the local area. With our hotel being situated perfectly for the seaside and the harbour just a 15 minute walk away, we researched the local attractions we could explore on foot.
We found that Nothe Fort, a Victorian sea fort and the Museum of Coastal Defence, was just the other side of the harbour and the sort of place that we love to explore as a family. We checked the weather forecast and decided to go for when it opened so it wasn't going to be too hot and sticky.
We were able to walk to the fort through the Nothe Fort gardens that are free for everyone to enjoy. There are free public toilets, ample car parking if you're coming from further afield and even a small play park with a slide and fireman's pole.
The fort opened at 11am and, as we were a bit early, we went for a short walk around the Nothe gardens where we met cheeky squirrels playing in the trees. We were also able to enjoy the coastal views, over Chesil Beach and towards Portland, when we walked around the back of Nothe Fort. Here there were information boards to learn about how Weymouth Bay hosted prestigious sailing events during the 2012 Olympics.
When it was opening time we joined a short queue and were impressed with the social distancing measures that were in place, with markings on the ground and hand sanitiser at the entrance. A friendly member of staff was on hand working the queue reminding people to keep their distance and to put face coverings on within the ticket office and shop.
There was a sign from Visit England saying that Nothe Fort had been declared Covid Safe with the measures put in place and this is definitely something that was reassuring as a family.
After paying for our tickets, we were pleasantly surprised to see that they give unlimited re-entry for the rest of 2020 along with 2021! If we ever find ourselves in Weymouth again, we will definitely visit.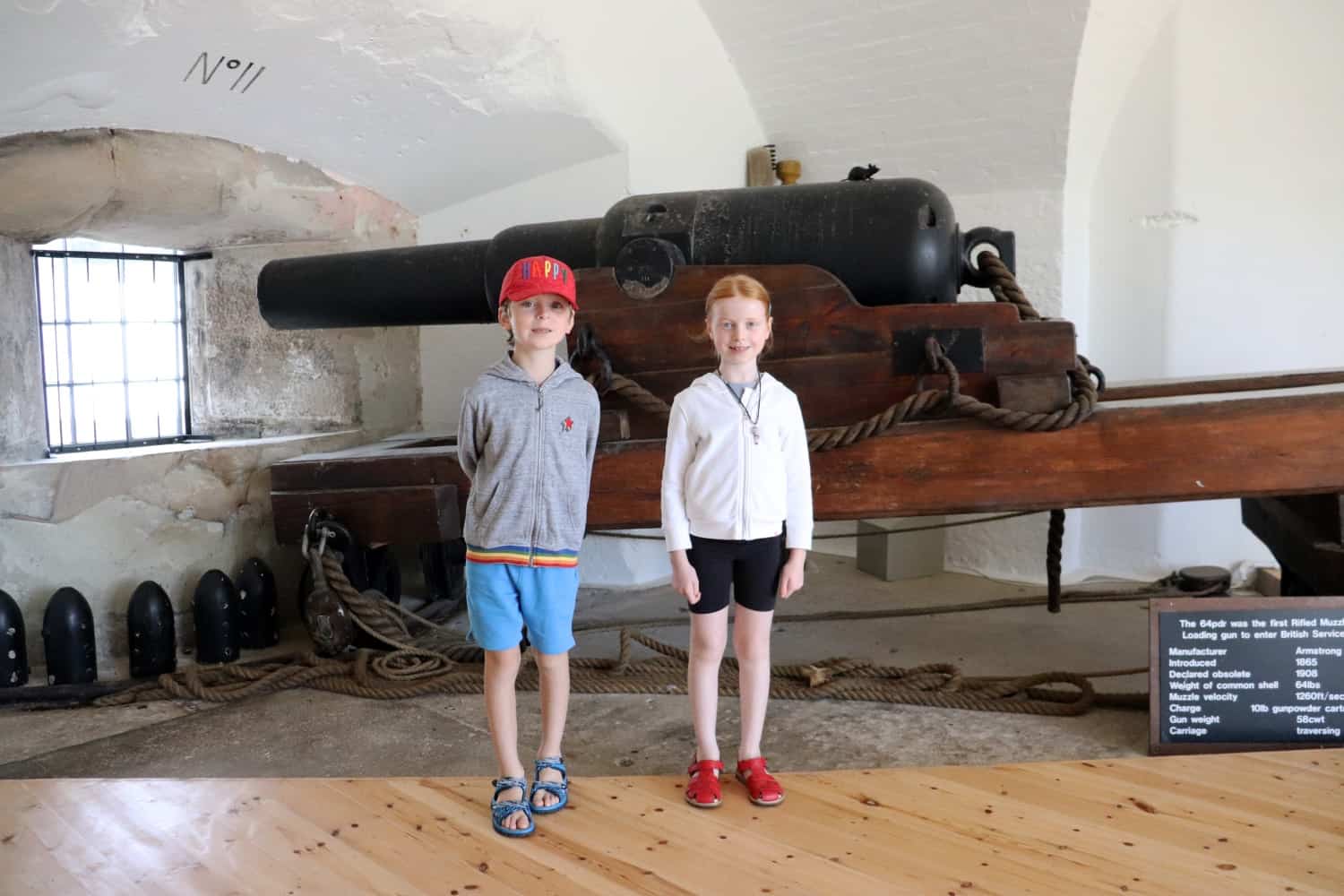 We picked up a map and the children were given a task to count the number of mice dotted around Nothe Fort throughout the exhibits. They'd get given a certificate and sticker once they checked in with their answer at the end. This sort of little touch is always appreciated as it keeps the children's interest throughout the day and keeps them entertained and engaged.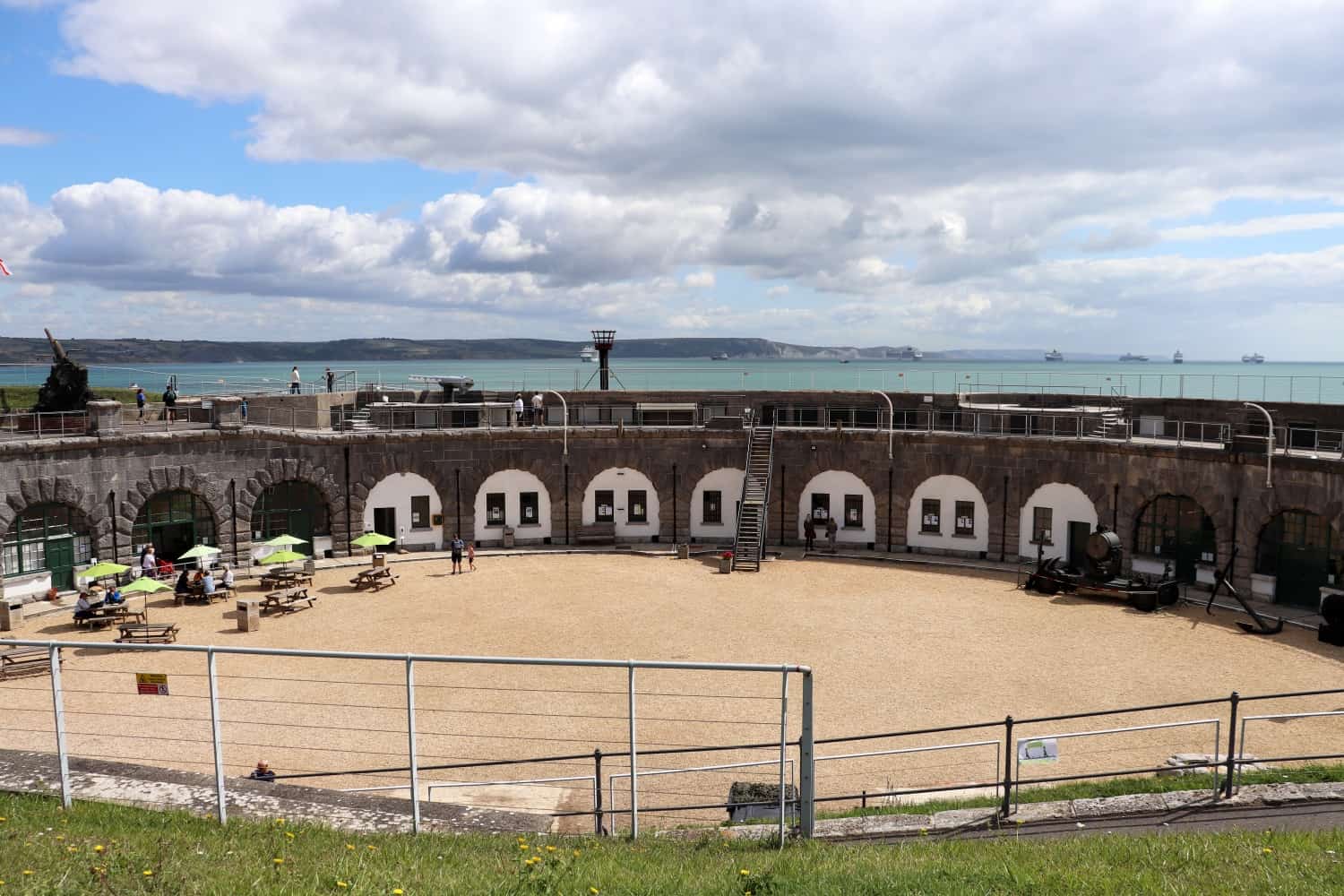 As it was a gloriously sunny day, we decided to start exploring the upper levels out in the fresh air. and soon found the one way system that had been put in place to aid social distancing. The children loved the outside areas as we were able to see the WW2 anti-aircraft guns up close and imagine them being used to defend the Jurassic coast.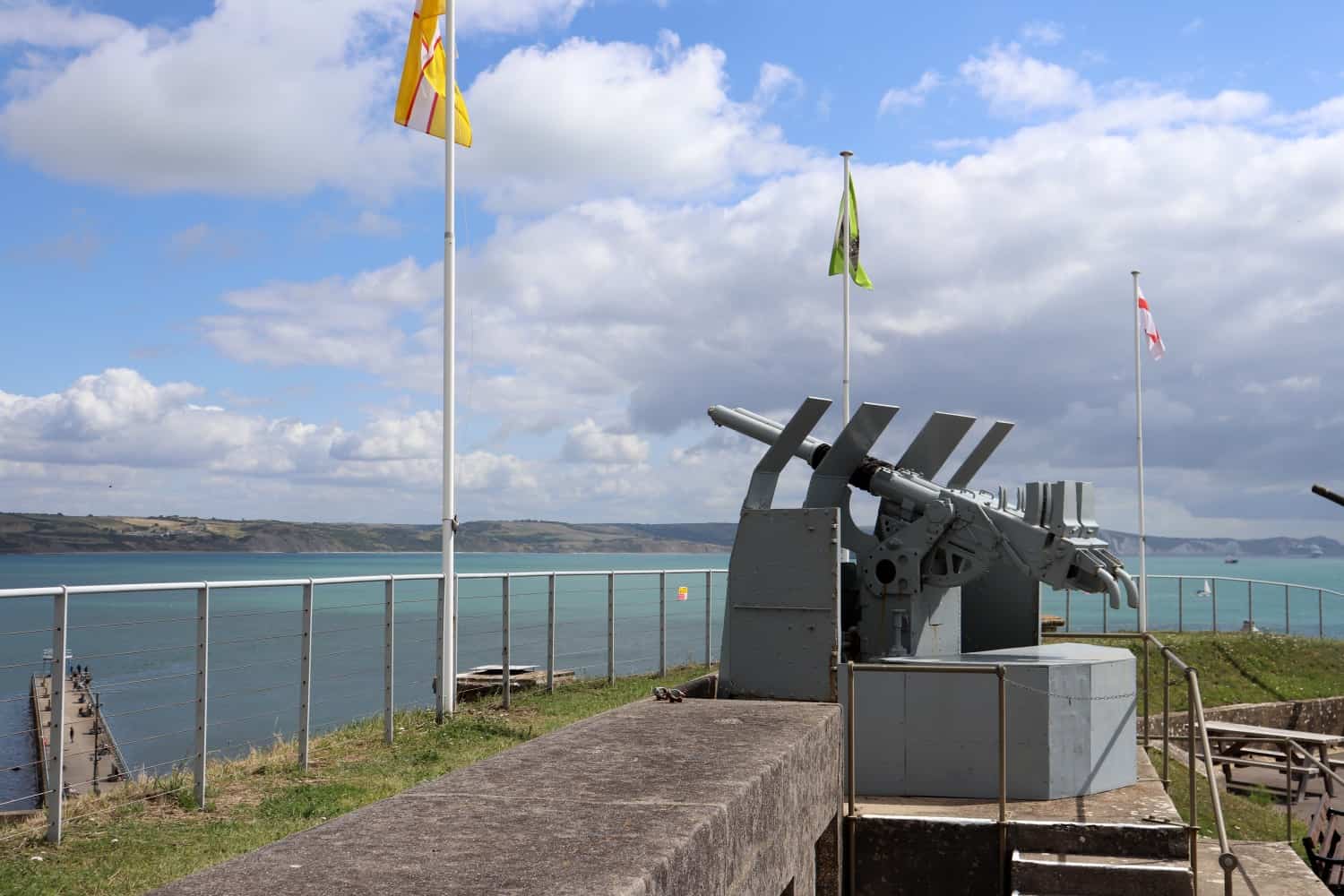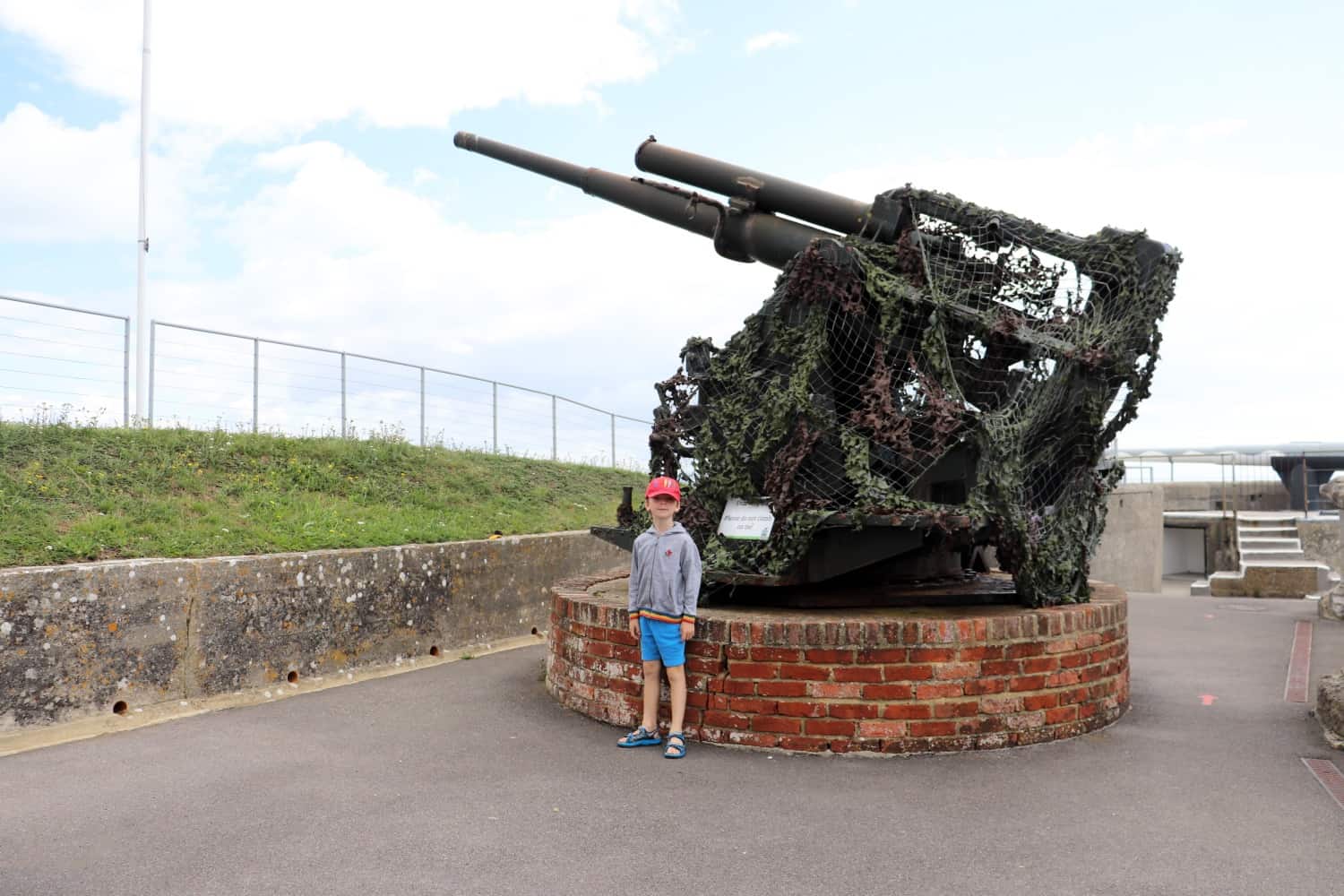 There were awesome views of Weymouth Bay and beyond, with fact boards and interactive rangefinders dotted around. Different parts of the upper levels had different types of cannon throughout the Fort's lifetime from the Victorian age through to when the fort was decommissioned in 1956.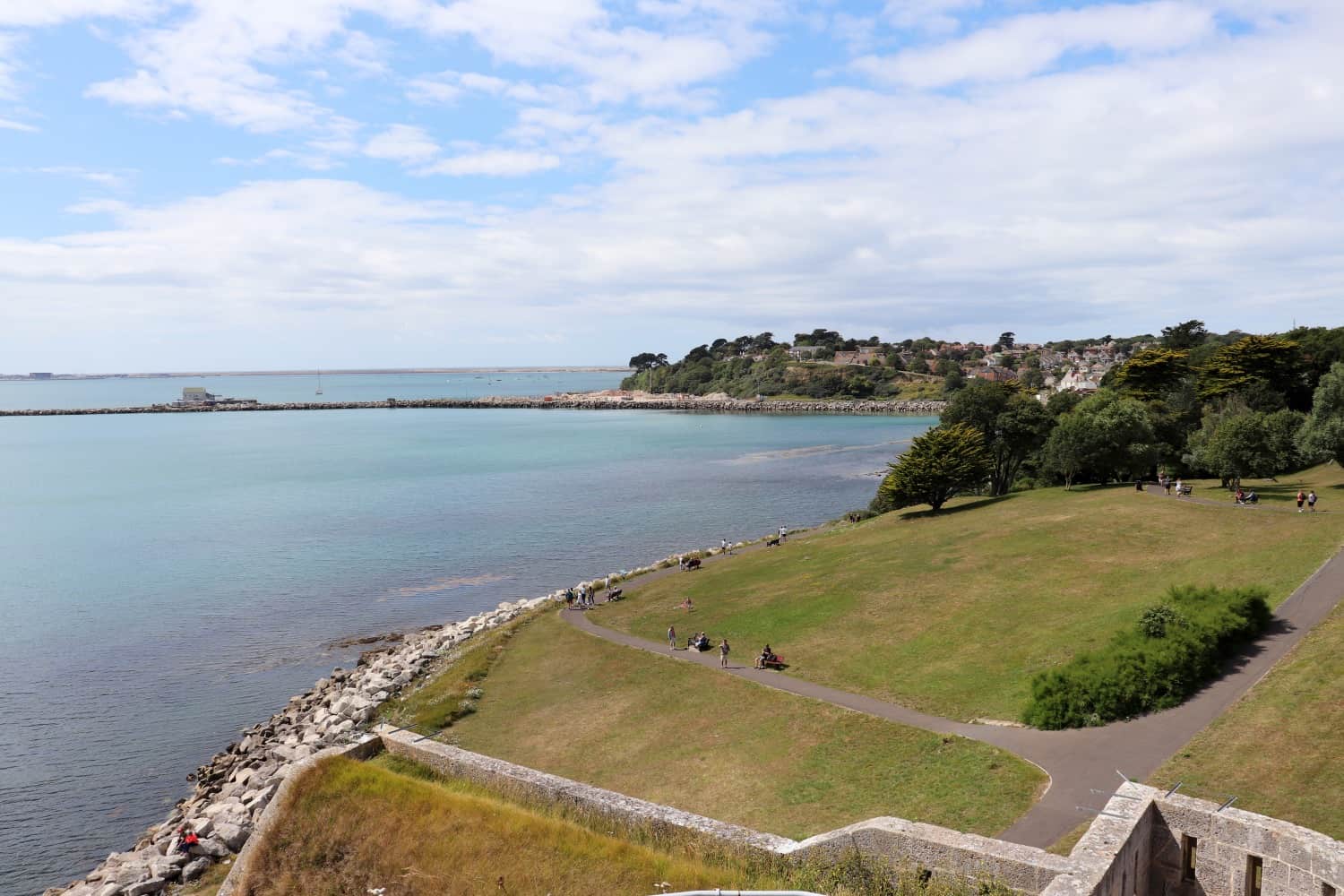 The children were blown away by the size of the shells used and were asking questions about how the guns were fired and where the ammunition was kept. These questions were answered when we made our way down in to the underground magazine level, which was blissfully cool in the hot weather!
When we made our way down, a member of staff reminded us of social distancing measures and we used a touch free hand sanitiser. They explained that some of the smaller rooms were closed off due to social distancing not being possible but we were able to peek our heads around the openings. There weren't many people in the magazine level when we entered, and we were able to explore at our own pace and concentrate on the exhibits that interested us most.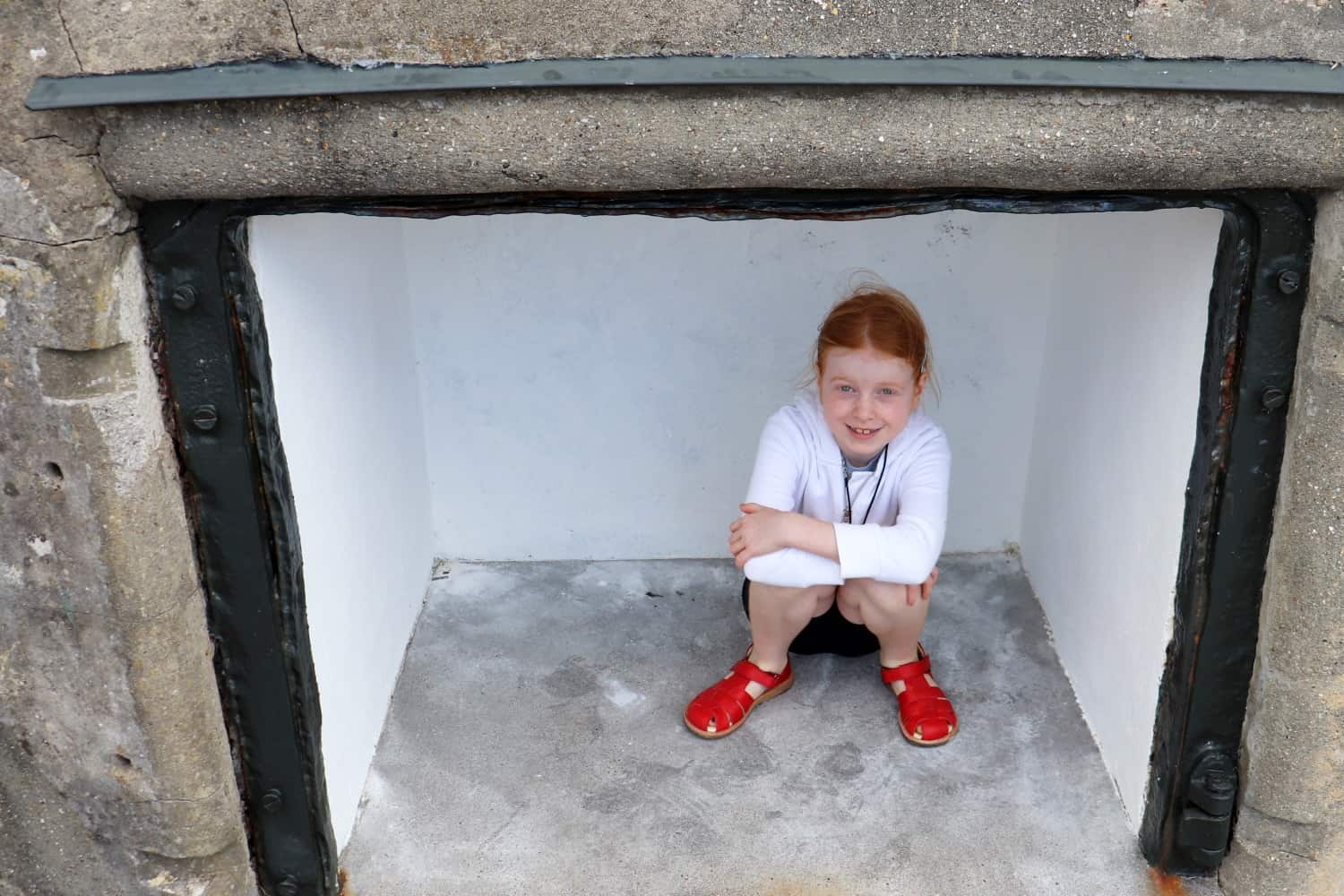 There were also some interactive elements that the children loved exploring and it was obviously a popular section as when we left, people were queuing to escape the heat!
After the magazine level we looked around the exhibits on the ground floor, remembering to count the mice along the way. There was a war time school room set up, a shop with authentic period groceries and products for sale and even a small air raid shelter to poke our heads into.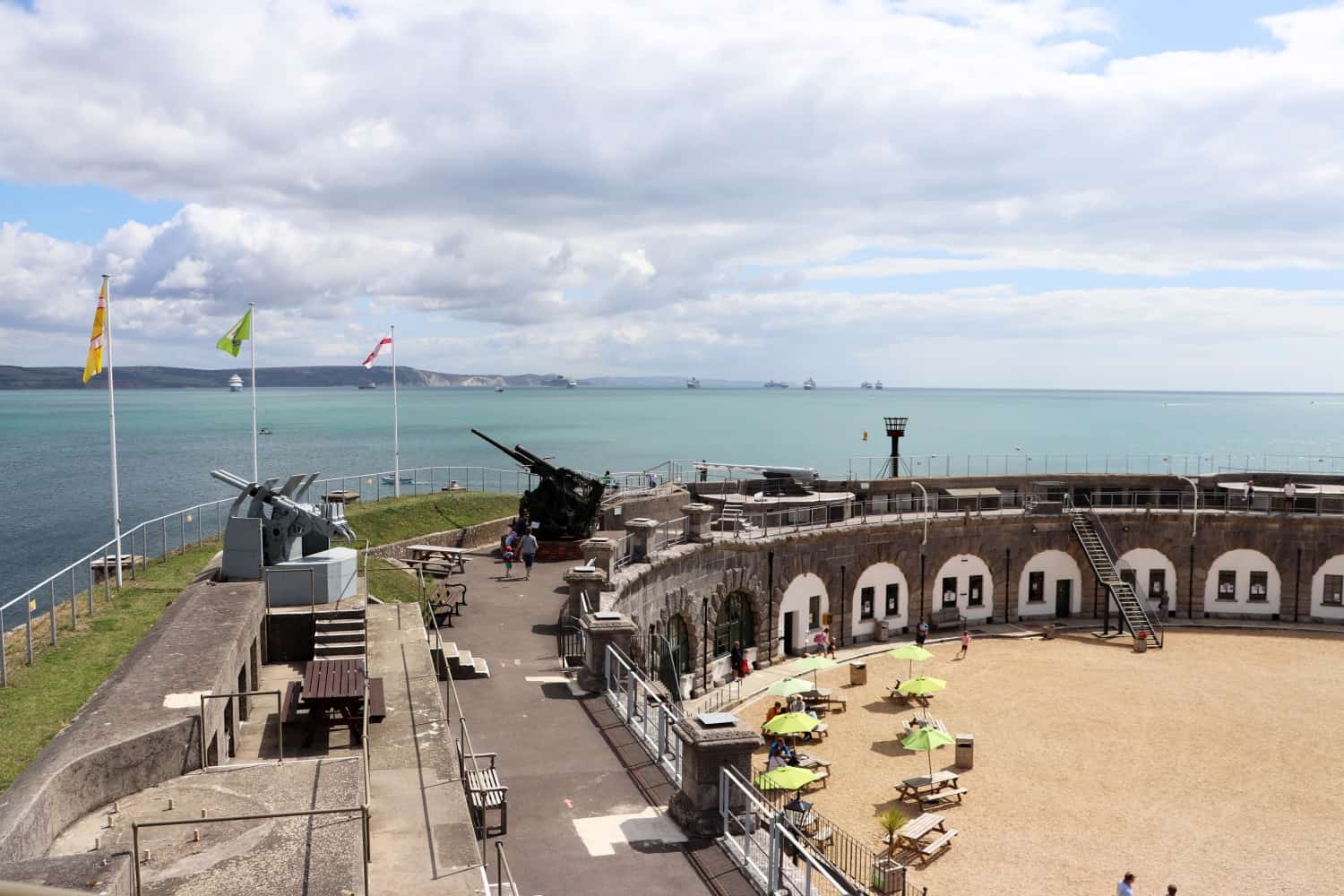 There is also a small kitchen garden showing how people during the war would grow their own fruit and veg that put our runner beans at home to shame!
We then made our way back to the shop to get our souvenir magnet and the children gave in their mouse count number to the lady at the desk, who congratulated them and wrote their names on a cute certificate.
We really enjoyed our morning at Nothe Fort, learning about its history and appreciating the views. It was great value for money with a family ticket of two adults and two children only costing £18, with re-entry for the rest of this year and all of next. You can find out more over on their website.