We are always looking for new National Trust properties to explore so during our half term break in Wiltshire we made our first trip to Stonehenge. Now, that's a little bit of a lie as both Dave and I have been to Stonehenge before but as young children and it's changed massively since then. Plus, LP and Little Man have never been to Stonehenge so it felt like the first trip for all of us.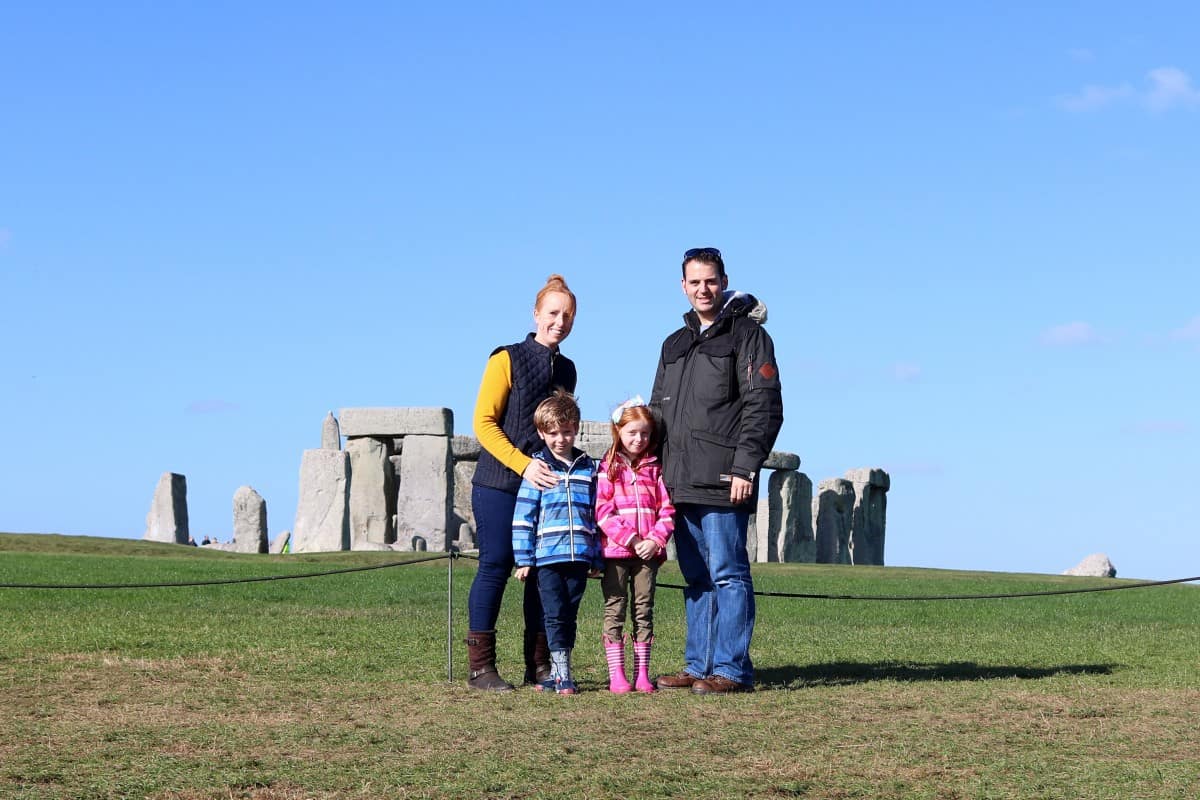 We drive past Stonehenge all the time – the trusty A303 and the beautiful sight of Stonehenge out the window. But, until a couple of months ago I'd never thought to stop – until Little Man asked if we could go there one day. So we made a plan and found ourselves parking up at Stonehenge on the first day of the half term holiday.
I didn't realise until we arrived that both National Trust and English Heritage members get free entry and free parking at Stonehenge. If we'd known we would have visited so much sooner. It was lovely to have an unexpected free day out.
When you arrive at Stonehenge you reach the Visitor Complex which has toilets, a shop, cafe and exhibition and you can then get a bus or walk to Stonehenge and back. We decided to walk there and get the bus back and it took probably about twenty minutes with the children's little legs. It's worth noting that the only toilets are at the visitor complex – use them before you head for the main attraction.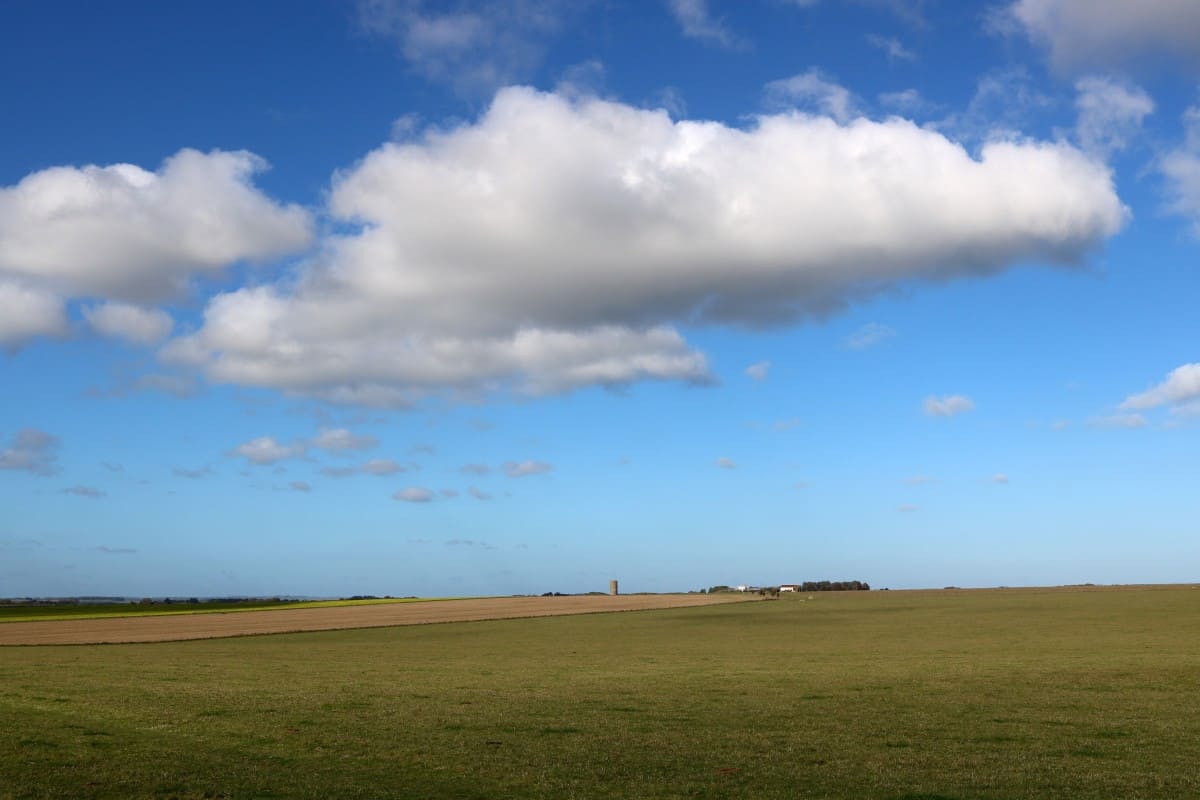 The walk to Stonehenge is lovely. It's just one straight road with a footpath on the side lined with fields. One thing I hadn't expected though was how busy Stonehenge would be. As a World Heritage Site I should have known that people from all across the world would be wanting to see it at least once in their lifetimes – but, as we pass it almost monthly I didn't really think about how special and significant it is. So be aware – Stonehenge will no doubt be quite busy whenever you choose to visit – this made walking to Stonehenge much more appealing than queueing for a bus.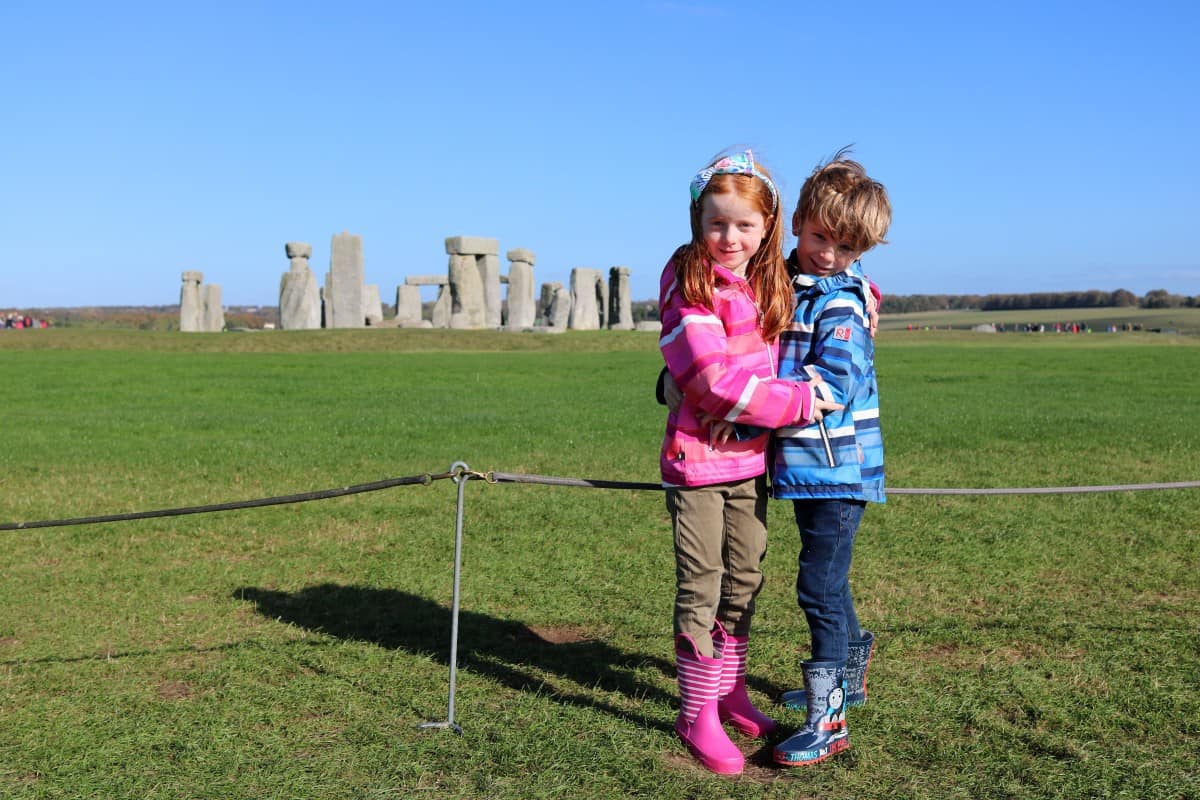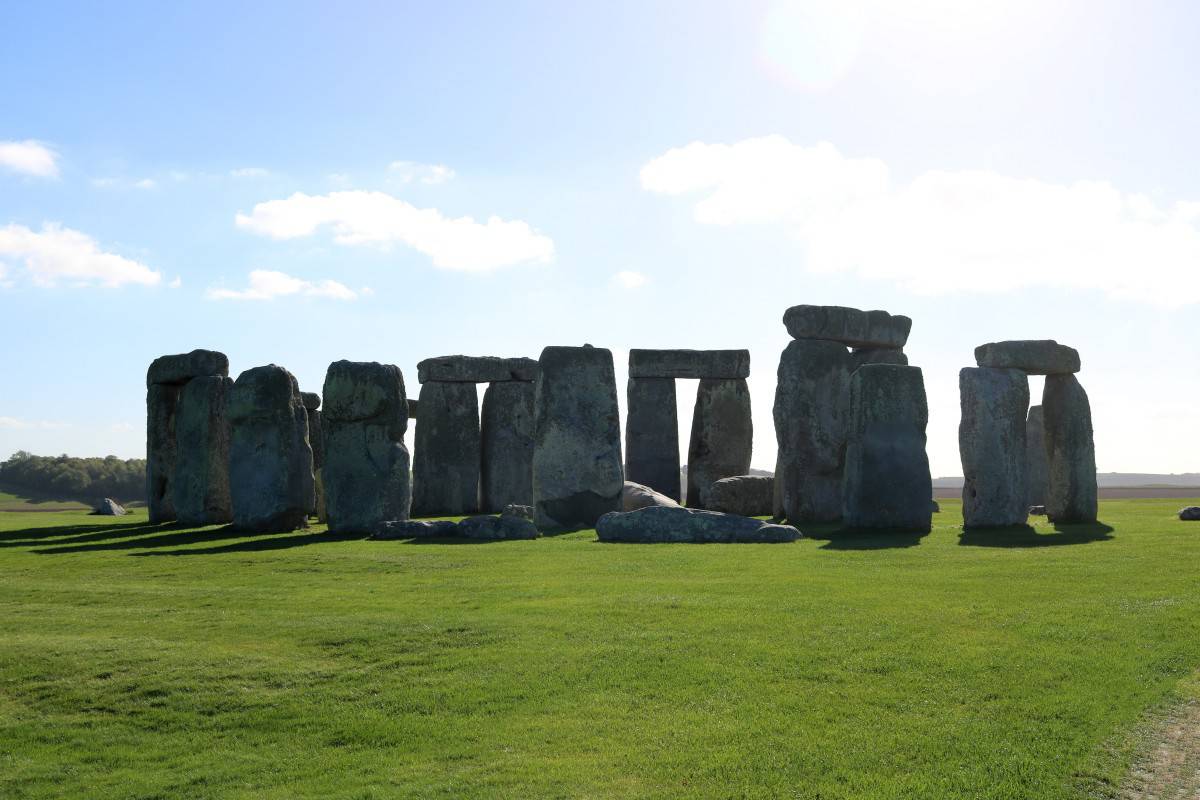 Stonehenge was an incredible sight. It feels quite eerie when you're standing next to it and even with the hum of traffic in the background it feels quite isolated and remote. Standing so close to those huge rocks you have to wonder how they came to be there, the lengths that people went to in order to get them into those positions and the things they were used for. You can tell from the feeling of the whole place that Stonehenge has seen so much and there there was so much sacrifice in the area both in building it and the way it was used afterwards.
Our pictures show an almost deserted Stonehenge. Sadly, that wasn't the case and it was incredibly busy with rope barriers put up to stop you going near to the stones. The pictures have been taken well to not show the people just out of frame!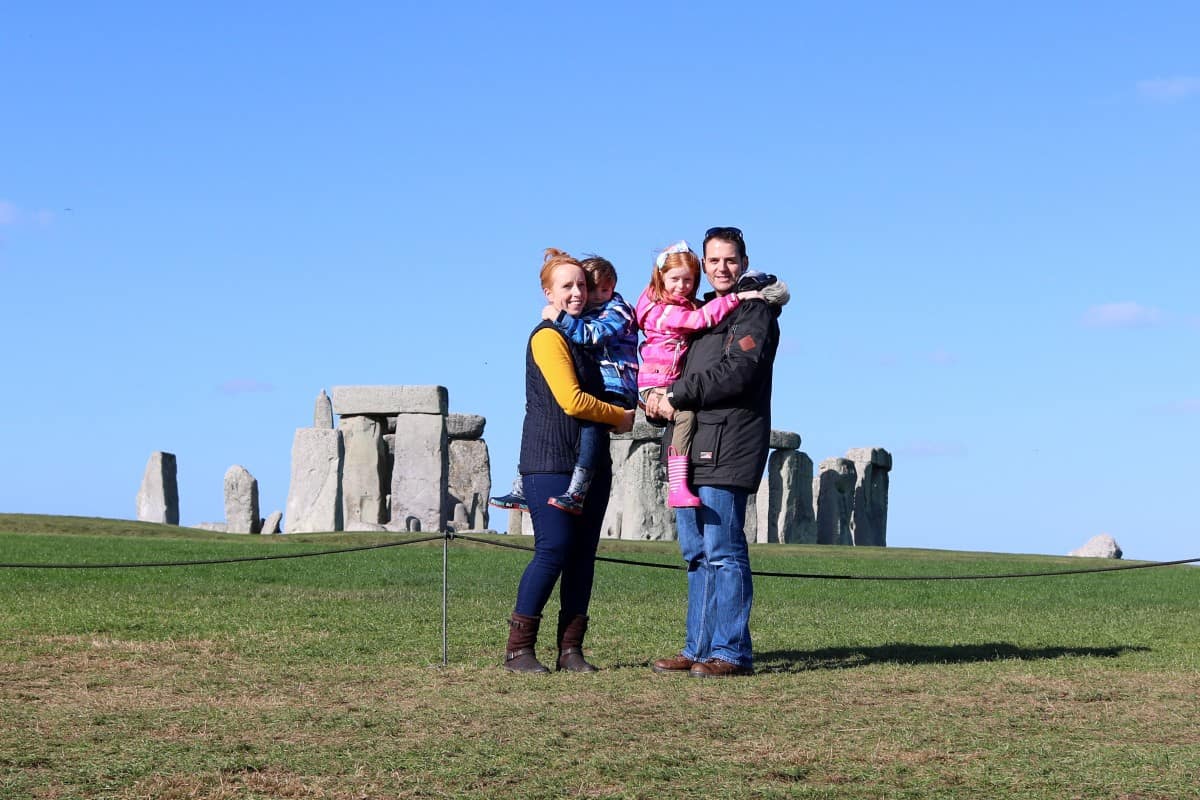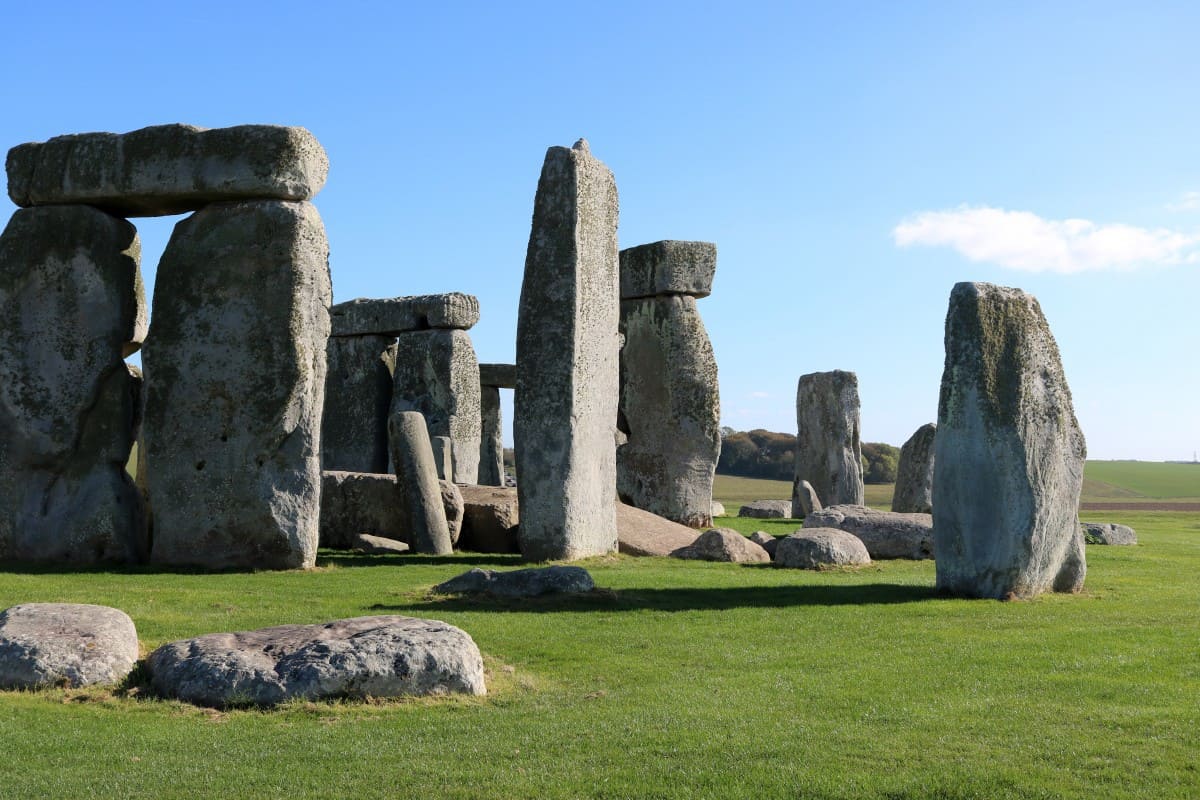 We got the bus back to the Visitor Centre and it was a swift and well organised journey. We went straight to the toilets and then had lunch in the cafe – it was typical sandwiches, cake and lunch boxes for the kids that you'd expect at any National Trust style site. The cafe led us out to the shop afterwards and then we headed for the exhibition before heading home.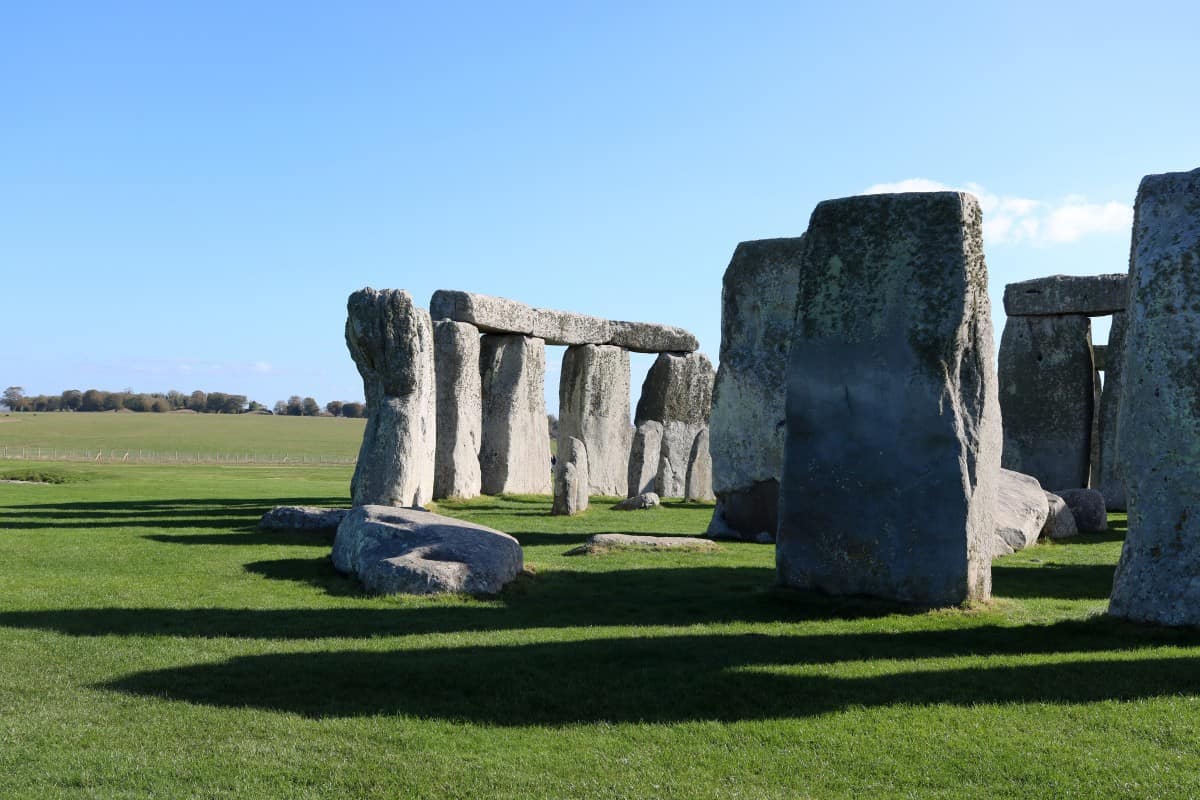 The exhibition is like a museum, showing Stonehenge being built and through the ages until the current day. It taught us about the uses of Stonehenge, how it came to be and everything else we have learnt about the incredible structure – as well as seeing bones and other artefacts that have been dug up from around it over the years. Outside there were also huts like the ones the Stonehenge workers would have lived in.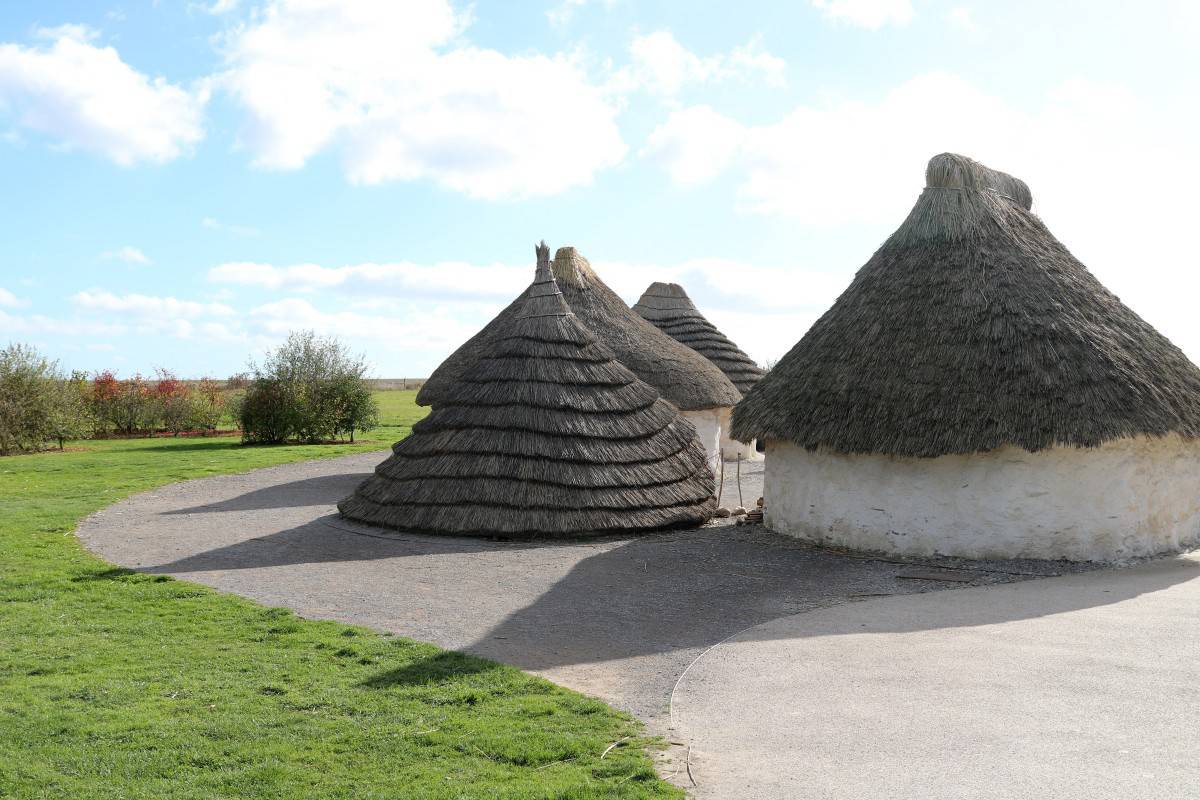 Stonehenge was a really nice day out. It would be a great addition to any break in the local area or a good place to stop off for an hour or two to break up a long journey. LP has just started learning about Stonehenge at school (in Year 3) and so I know she'll probably be wanting us to go back again before too long. It's always nice to have an educational day out that the whole family can enjoy.
You can see a video of a trip we made to Stonehenge over on Instagram here: