Disclosure: We were invited to see this show for the purpose of this post however all opinions are my own.
Last night we were invited to see Dick Whittington at New Wimbledon Theatre and we couldn't wait. It was our first pantomime of the festive season and the first pantomime that any of us had seen at New Wimbledon Theatre since my own childhood.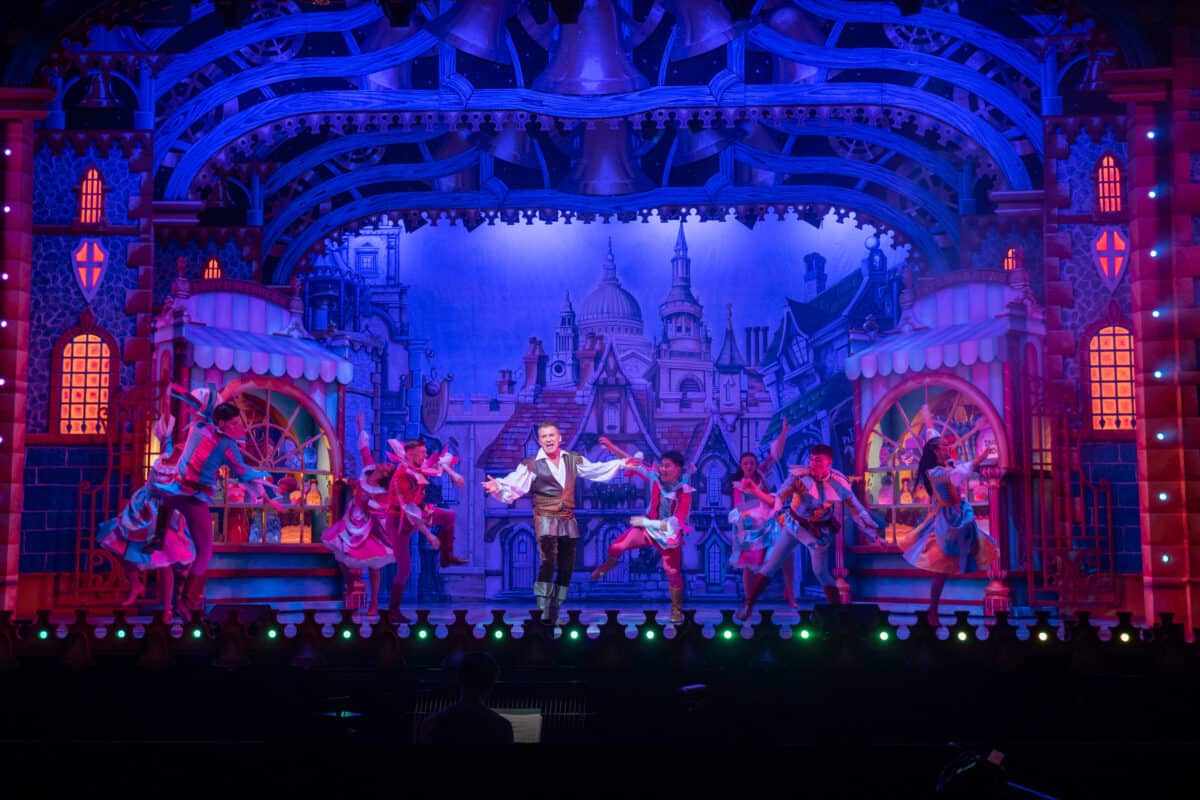 Dick Whittington is such a well known tale that has been around for hundreds of years. Dick Whittington and his cat leave their life in poverty to seek fame and fortune in London, where the streets are said to be paved in gold. The New Wimbledon Theatre version is true to this classic story with a few twists and turns along the way creating the ultimate magical pantomime adventure.
The show starts by introducing the characters and setting the scene in a big song and dance fashion, culminating in Shane Richie taking to the stage – from behind a brick wall of his face! He is such a fantastic entertainer, having the whole audience laughing and engaged from his very first lines.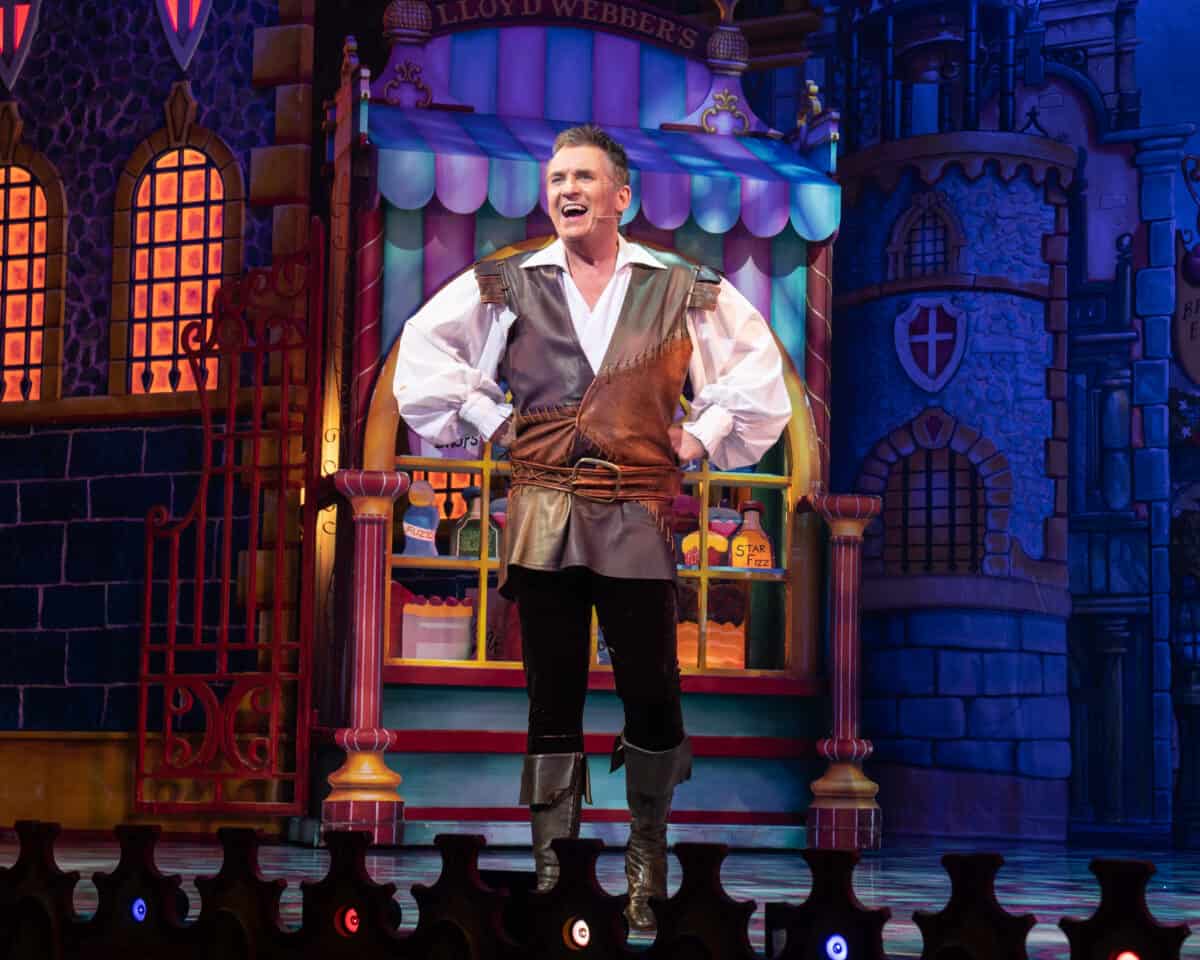 Shane – or Dick as I should call him – tells us all to make sure we call him Dick, not Alfie, and there are a few Eastenders references through the show that we all enjoyed. A lot of the show feels almost conversational, as if the cast are sitting next to us, having a laugh and a joke. It's lovely, warm and friendly, making the audience feel a real part of the show.
Dick and Captain Cockles, played by Peter Piper, have a fantastic rapport and are a real double act. Their lines bounce off each other and they have many scenes together that are just laugh after laugh. From a whole scene created from film titles to another being a medley of famous song lines. The show was hilarious and the children loved it.
As with all pantomimes, Dick Whittington has a good and evil side. The evil comes in the shape of Queen Rat, played by Rachel Izen, and the whole rat community who are trying to take over. The good side has Spirit of Bow Bells, like a fairy godmother, who inspires everyone to team up to overpower the rats to save the day.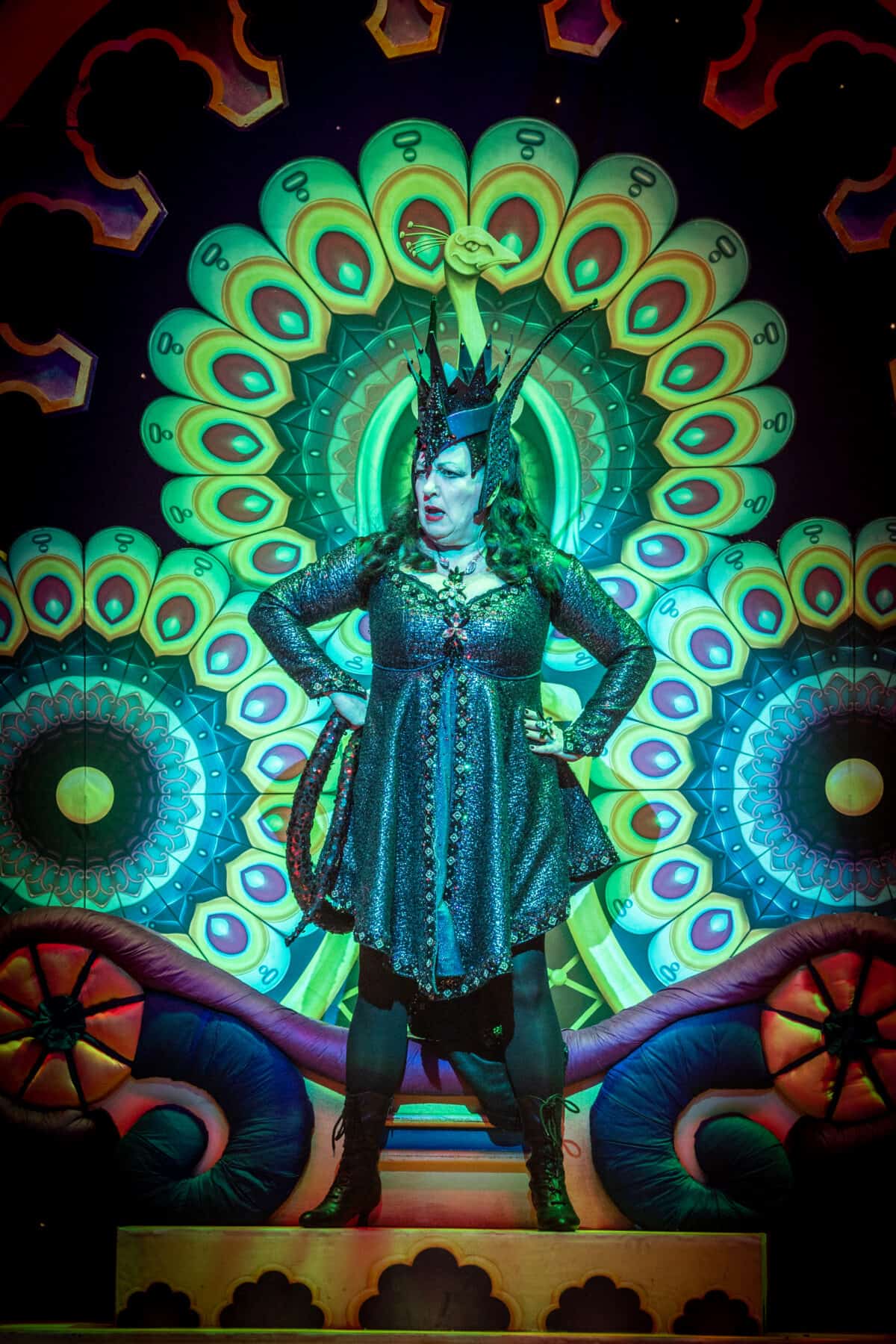 Hero Dick Whittington and Captain Cockles are joined by Sarah The Cook, played by Iain Stuart Robertson, and her daughter, Alice Fitzwarren, played by Hiba Elchikhe. Their characters work so well together, a real merry bunch who, between them, capture the Queen Rat and send her back to where she came from.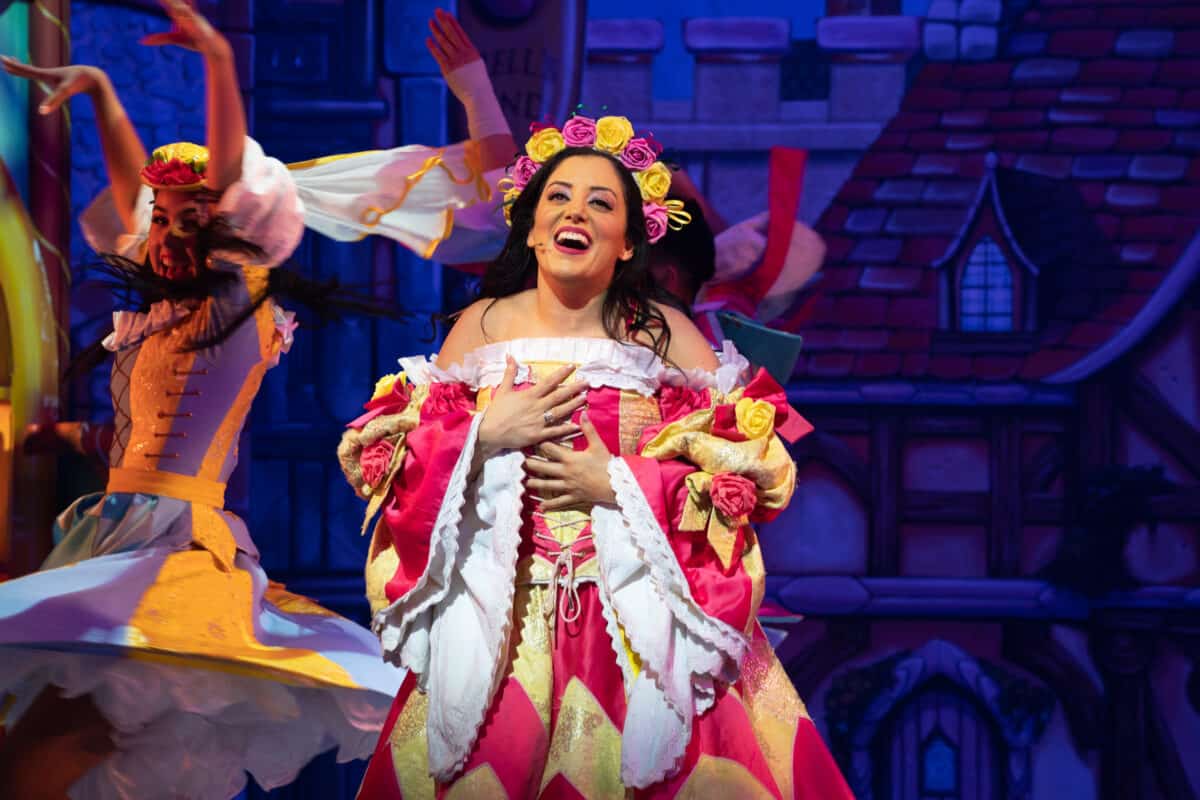 The story of Dick Whittington wouldn't be complete without a cat and Kitty Cat, played by Briana Craig, often steals the show. Despite having no lines, she's energetic and lively, having pivotal parts in the story whilst dancing and jumping her way through each scene. The children loved her.
Dick Whittington took us on a real adventure. From the streets of London to Sarah's Oldie London Sweetie Shoppe. It took us into dreams, had us flying through the night sky and sailing across the seven seas on Good Ship Bow Bells. We ventured under the sea, ended up on deserted beaches and finished in the Royal Palace for a very exciting wedding.
The sets were incredible, each scene moved smoothly to the next and the story had so many songs, so much dancing and even a flying motorbike to keep us all entertained. We couldn't have asked for more.
I often worry with pantomimes that they are made to offend. Full of innuendo, crude jokes and suggestion that has been put in just to have the audience cringing. But, Dick Whittington wasn't at all offensive. It had a few risque jokes throughout and it was the right balance between innuendo, family friendly humour and current affairs banter that children can happily watch. It was perfect.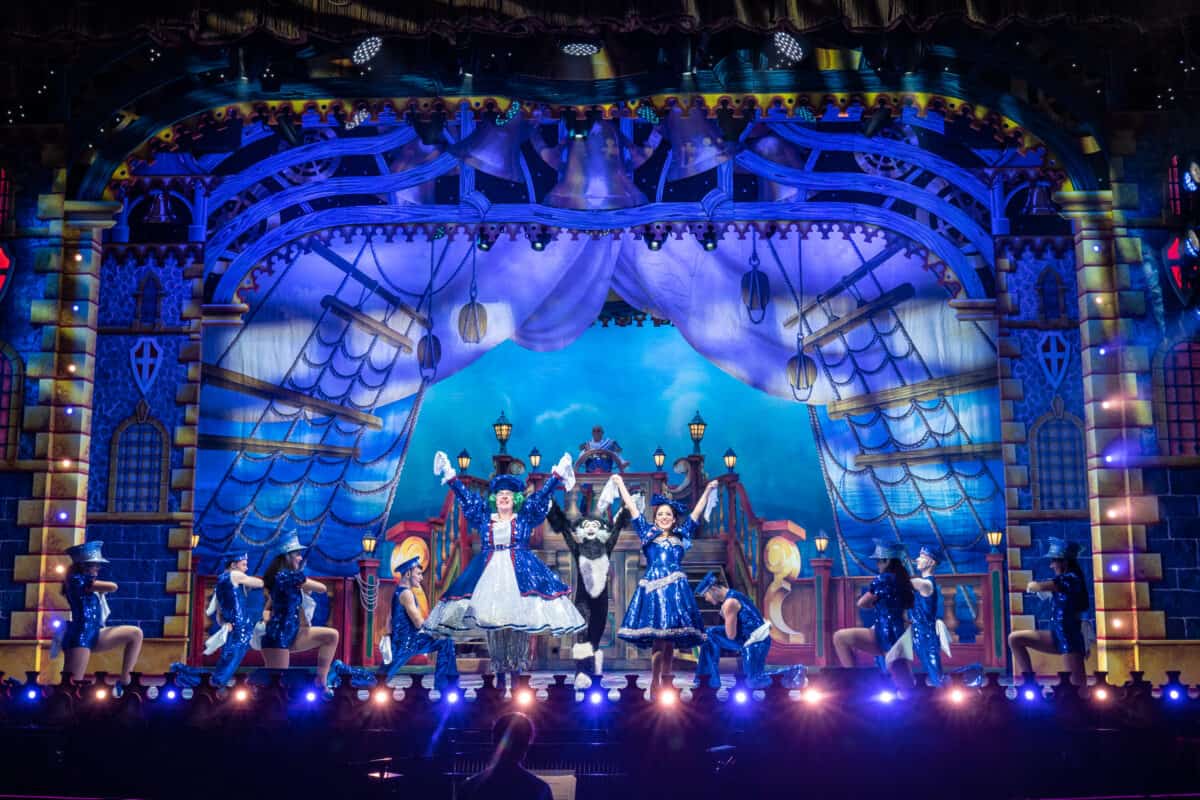 It also had all the classic parts of a pantomime from oh no he isn't, oh yes he is, to he's behind you moments. It is a classic pantomime but a really high end one. One that is big and polished but also relaxed and easy to watch. It's one that every family should watch this Christmas.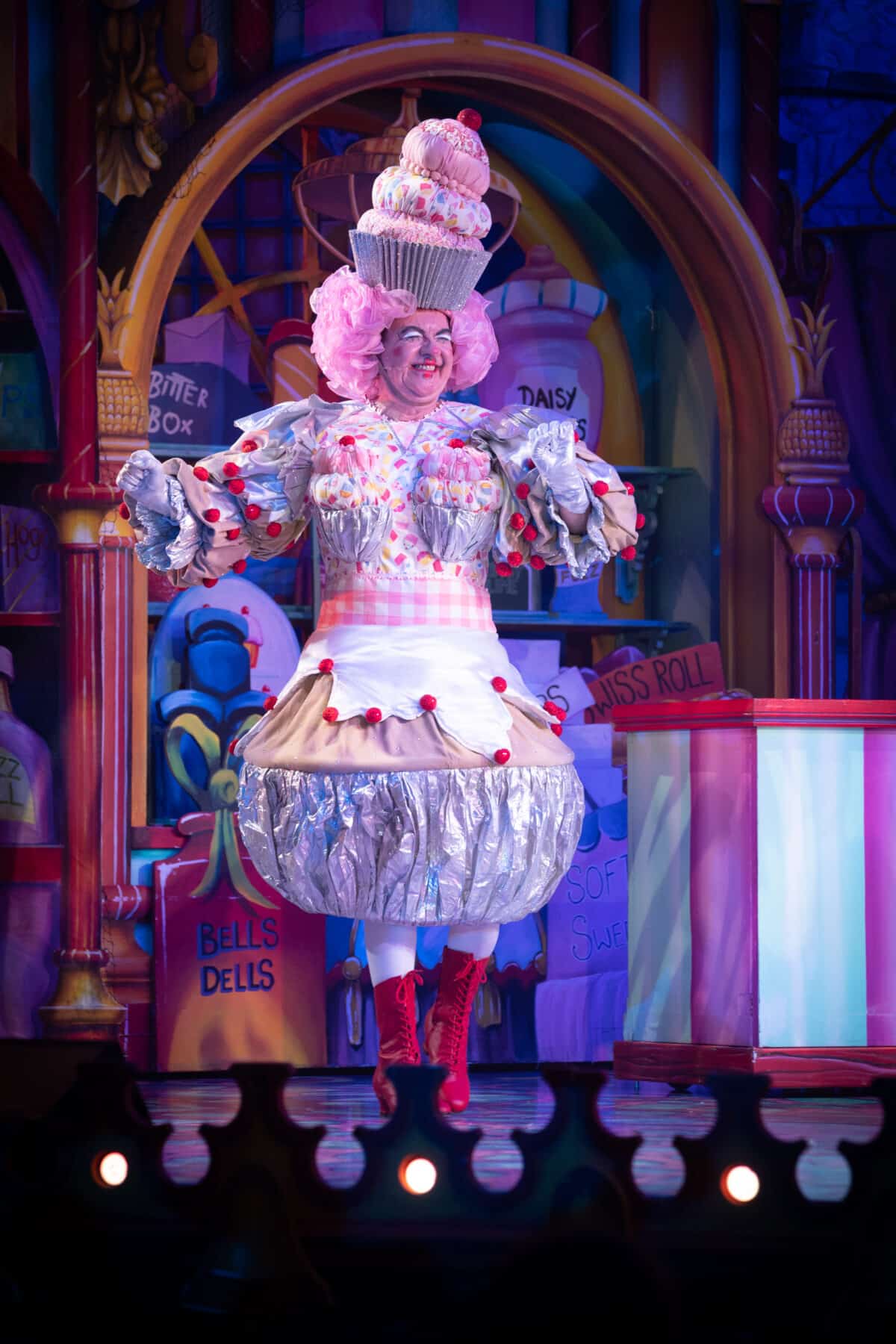 The songs and choreography were fantastic, with so many big, familiar songs that we could all sing along with and get involved in from I'm a Believer to YMCA. All of the costumes fit the different scenes perfectly and everything was so bright and colourful. It was a joy to watch.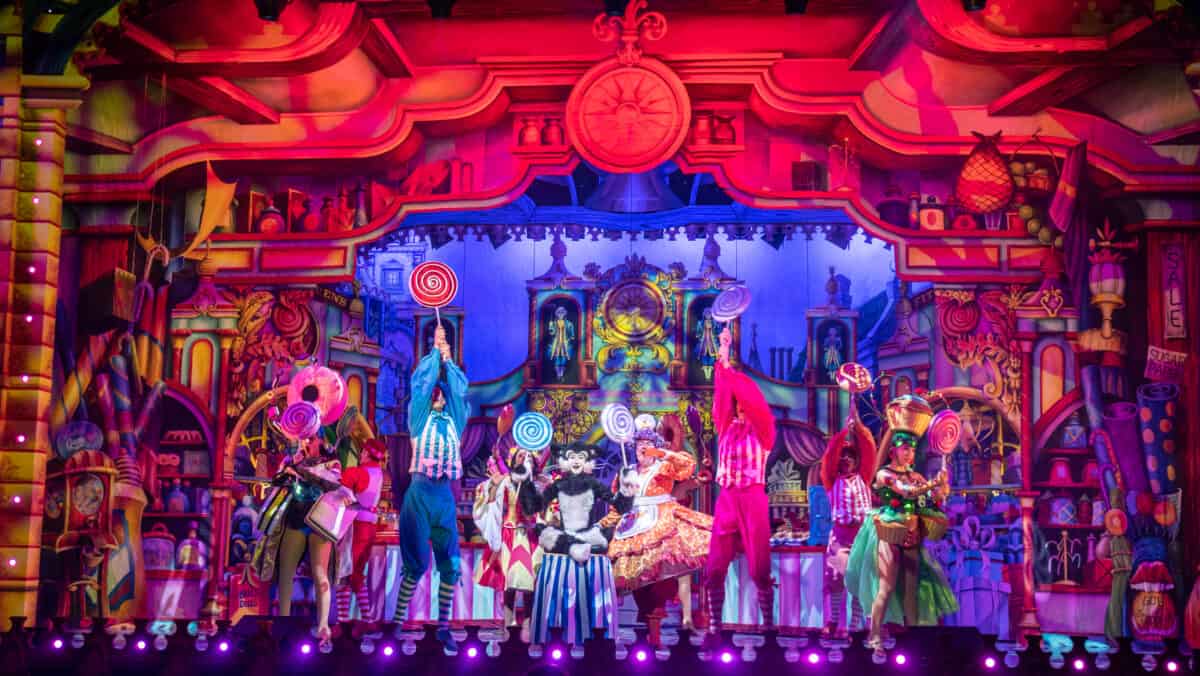 Dick Whittington finished with a hilarious If I wasn't in pantomime, this is what I'd be set which we all loved. It went on longer than we expected and kept us laughing throughout. There was so much energy on the stage and you could just tell that every member of the cast was giving the show their all and loving every minute of it.
With two 50 minute acts and an interval in between Dick Whittington was the perfect length for even the youngest of audience members. There was so much audience participation and afterwards we couldn't stop talking about our favourite parts and singing our favourite songs. It's a pantomime that you will never forget.
Dick Whittington is showing at New Victoria Theatre throughout December until 2nd January 2022 and it's great family entertainment. You can book theatre tickets and see full show dates and times over on their website. For reference, the theatre address is: 93 The Broadway, London SW19 1QG