Disclosure: We were invited on this day out for the purpose of this post however all opinions are my own.
A few months ago the lovely people at Visit 1066 Country invited us to explore some of East Sussex by having a day at an attraction in the area. Due to mine and Dave's working hours – and LP now being at school – we had to wait until September to have a date where we could all go on an adventure together and when the time came we chose to visit Drusillas Park, somewhere we had heard a lot about but never been to before.
What is Drusillas Park?
Drusillas Park is like a wildlife park but so much more as well. When we were researching the day out I realised that it's somewhere we should have visited long ago – with animals, rides, play areas and a paddling pool it looked like the perfect family day out.
Even though we went on a really sunny Sunday Drusillas Park wasn't very busy at all and had plenty of parking available. Entrance was quick and all the staff seemed lovely and friendly.
One thing we really liked about Drusillas Park was the addition of books for the children where they could stamp a picture of an animal as they went around and saw them all, with plenty of stamp stations dotted around the park. This really kept the children focused on finding the animals and gave them something lovely and interactive too.
What animals are at Drusillas Park?
There are so many animals at Drusillas Park but all are fairly small – you won't find elephants or giraffes here but plenty of monkeys, birds, meerkats and a really lovely penguin enclosure as well as a mini farm! LP and Little Man loved the animals and there was so much to see.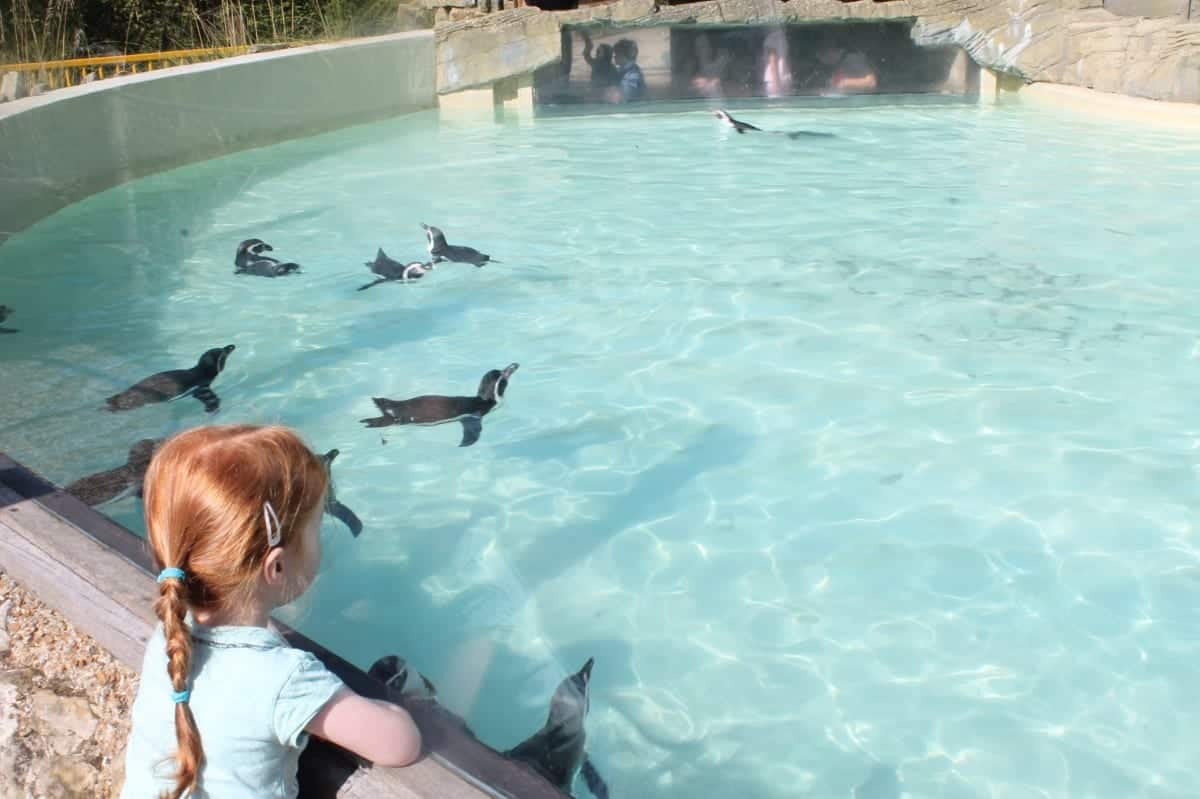 Seeing all the animals took us around two hours and that was without stopping for any of the keeper demonstrations – these are at different times throughout the day and are always worth seeing if you have the time.
One of our favourite animals was the lemurs where you went through an open enclosure and could see the lemurs up close, right next to you on fences or the ground. LP and Little Man loved seeing the lemurs without glass in front of them and this was definitely a highlight.
What other attractions are at Drusillas Park?
Throughout the park there were lots of mini attractions to keep children entertained too – a giraffe periscope, Olympics style challenges to see whether you could hang by your arms like a monkey or run as fast as certain animals. The extra thought that went into all the extra parts of Drusillas Park made it a really full day out.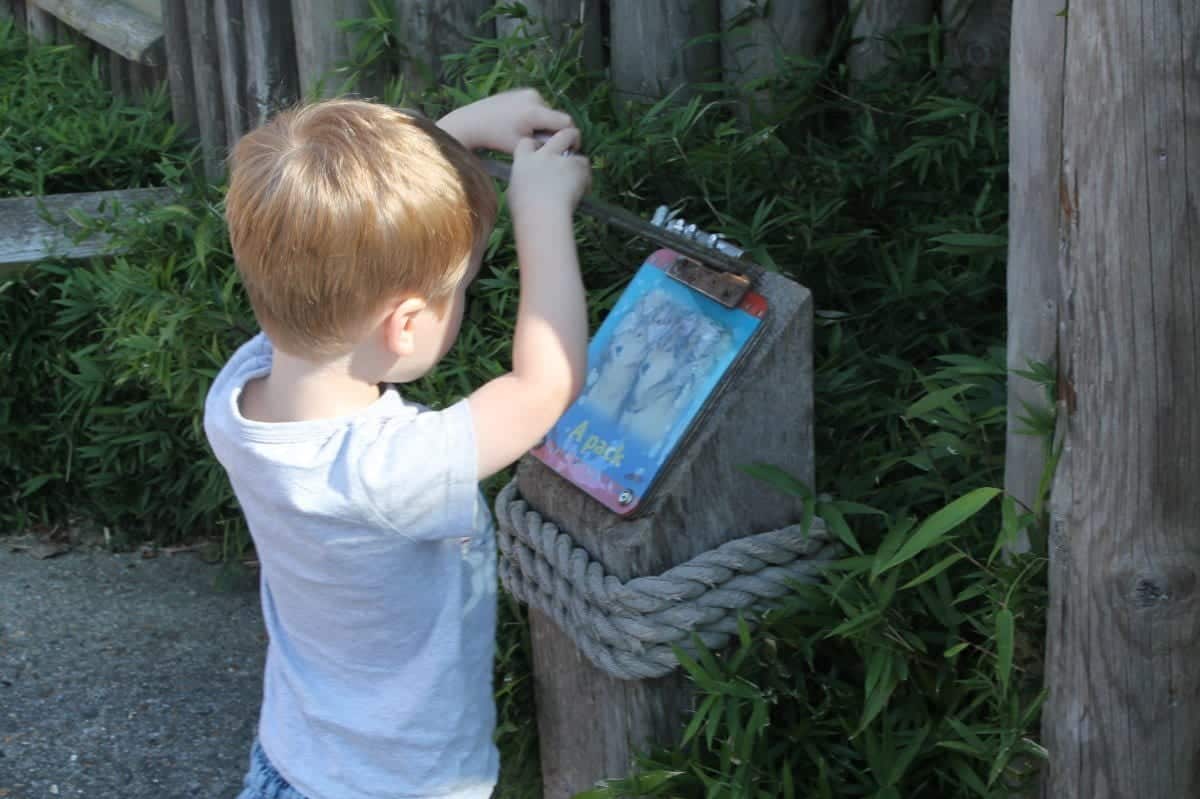 What dining options are available at Drusillas Park?
After the animals we went in search of lunch and decided on the Explorer's Cafe. I chose this option, aside from the other food stations, as they offered unlimited salad included in meals which is something I love about other restaurants that offer the same.
The children's lunch bags included a sandwich, apple, crisps, cake and drink as well as a face mask for £4.50 which I think is good value and hot children's meals were also about £4-£5 although they were all pretty much something and chips or a jacket potato. The adult meals were £6-7 and had the option of jacket potatoes, lasagne or other similar meals with chips.
The salad bar unfortunately wasn't great with veg cut up into huge pieces rather than smaller, bite size chunks and I found the rice salad and potato salad were pretty tasteless. But overall the food at the Explorer's Cafe was good value with large portion sizes and definitely better than other tourist attractions we have been to.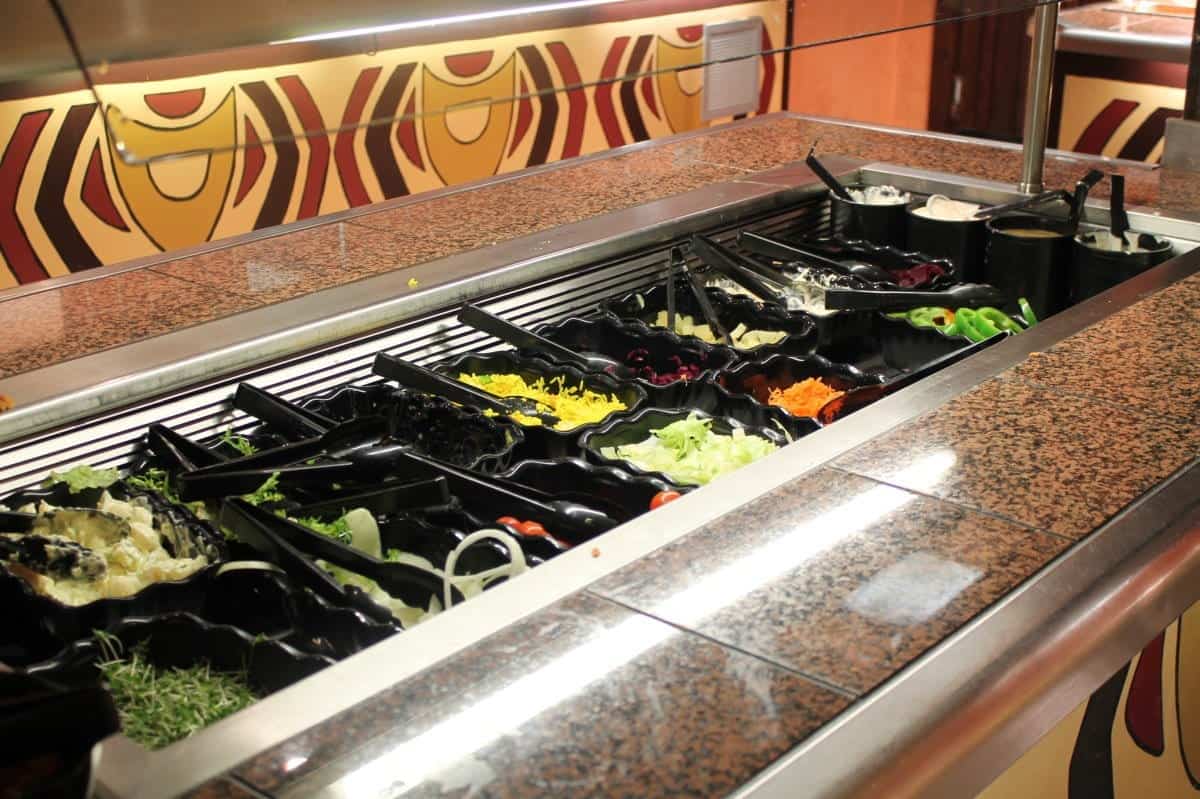 After lunch Little Man was insistent that we went in search of Thomas and so we went straight to find his beloved train. The Thomas is very true to life and the train ride takes you around the island of Sodor past Bertie, Diesel and James as well as the Fat Controller. Little Man and LP loved the train ride and all the familiar characters. Really, the ride was over too soon – they would have stayed on it all day!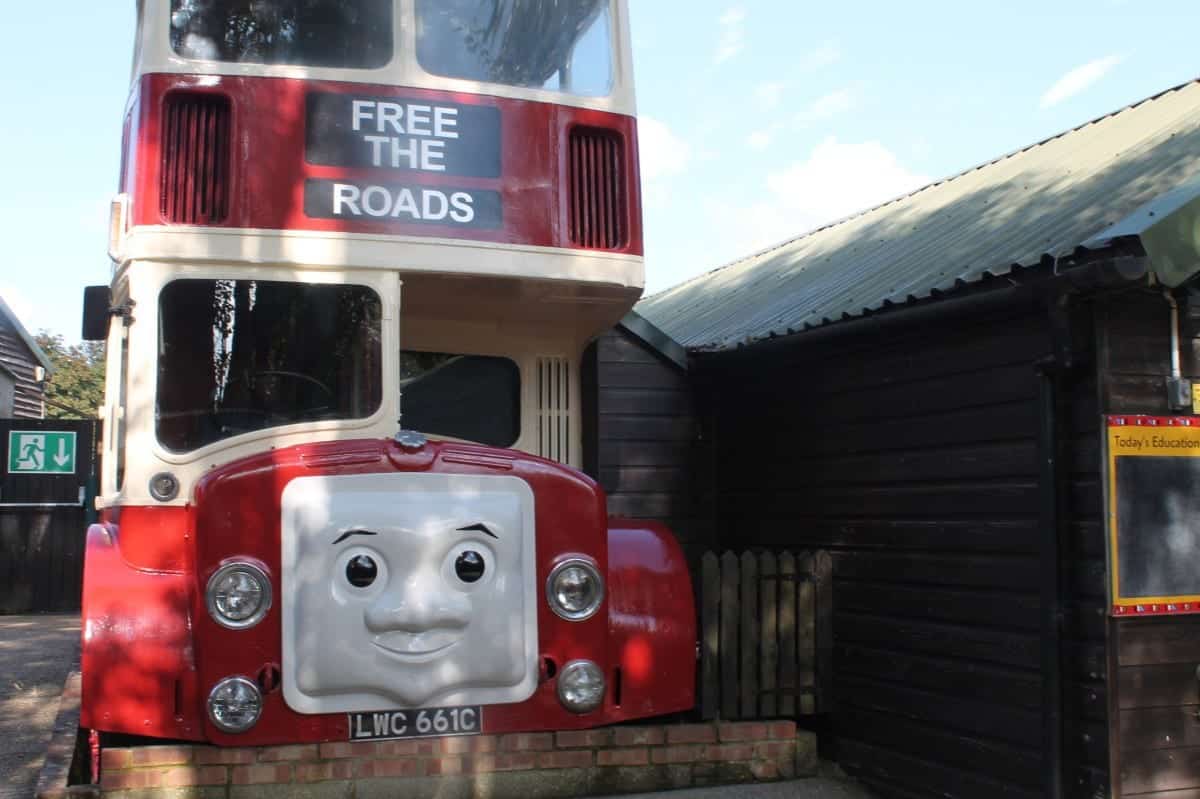 We then went into the Hello Kitty Secret Garden part of the park which is very pink and girly although Little Man didn't care. We all went on a car ride and teacup ride and I was impressed that even on a weekend we didn't have to queue. This was a lovely addition to the park and something we really enjoyed but it is a shame that the only rides in the park – other than the Thomas train – were so overly pink.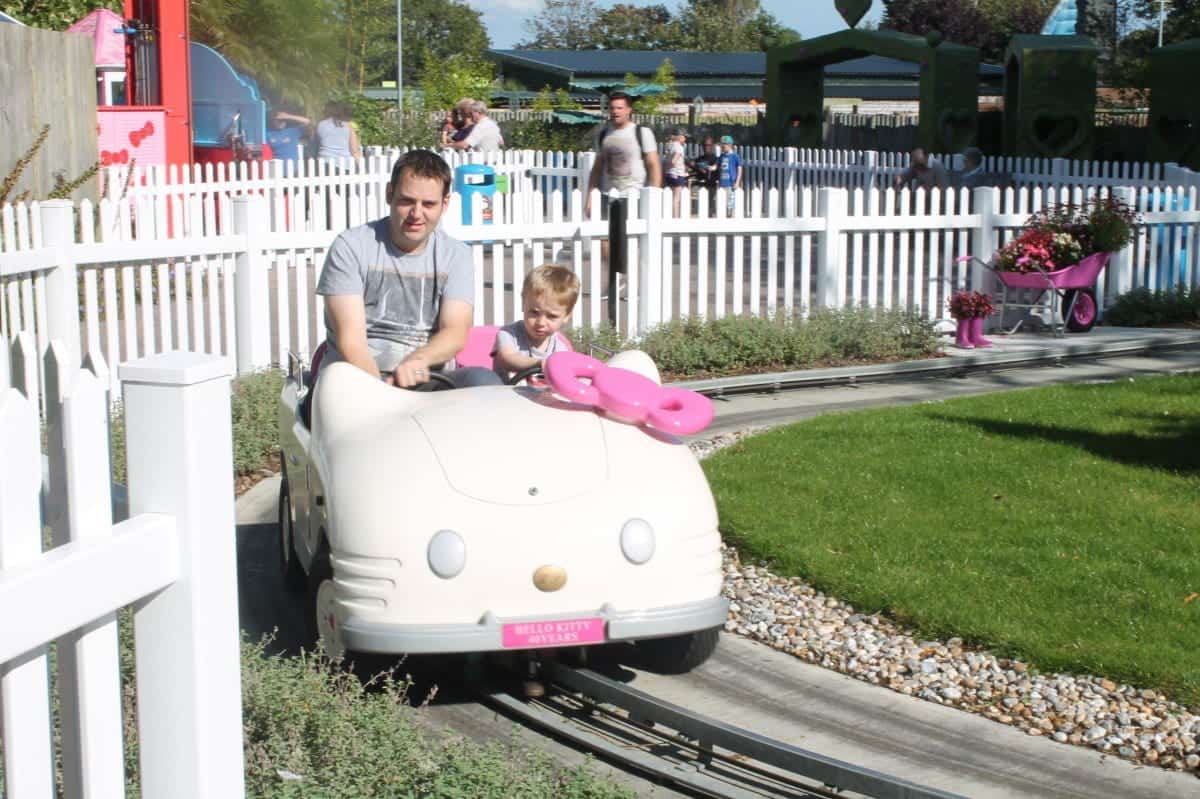 What are the play areas like at Drusillas Park?
We spent the rest of our day exploring the maze and then the various adventure playgrounds at Drusillas Park. There are different play areas for different ages and Little Man and LP spent most of their time in the under 6 area which was perfect for them with swings, climbing frames, a roundabout and slides as well as a trampoline! The older area had a really large climbing frame, bigger slides and zip lines – so much to keep kids entertained!
Drusillas Park also had an indoor soft play area which would be great if the weather wasn't so good but it was quite busy and crowded and I think it would be mainly suitable for slightly older children. There was so much to do at Drusillas that I think we could have spent a second day there.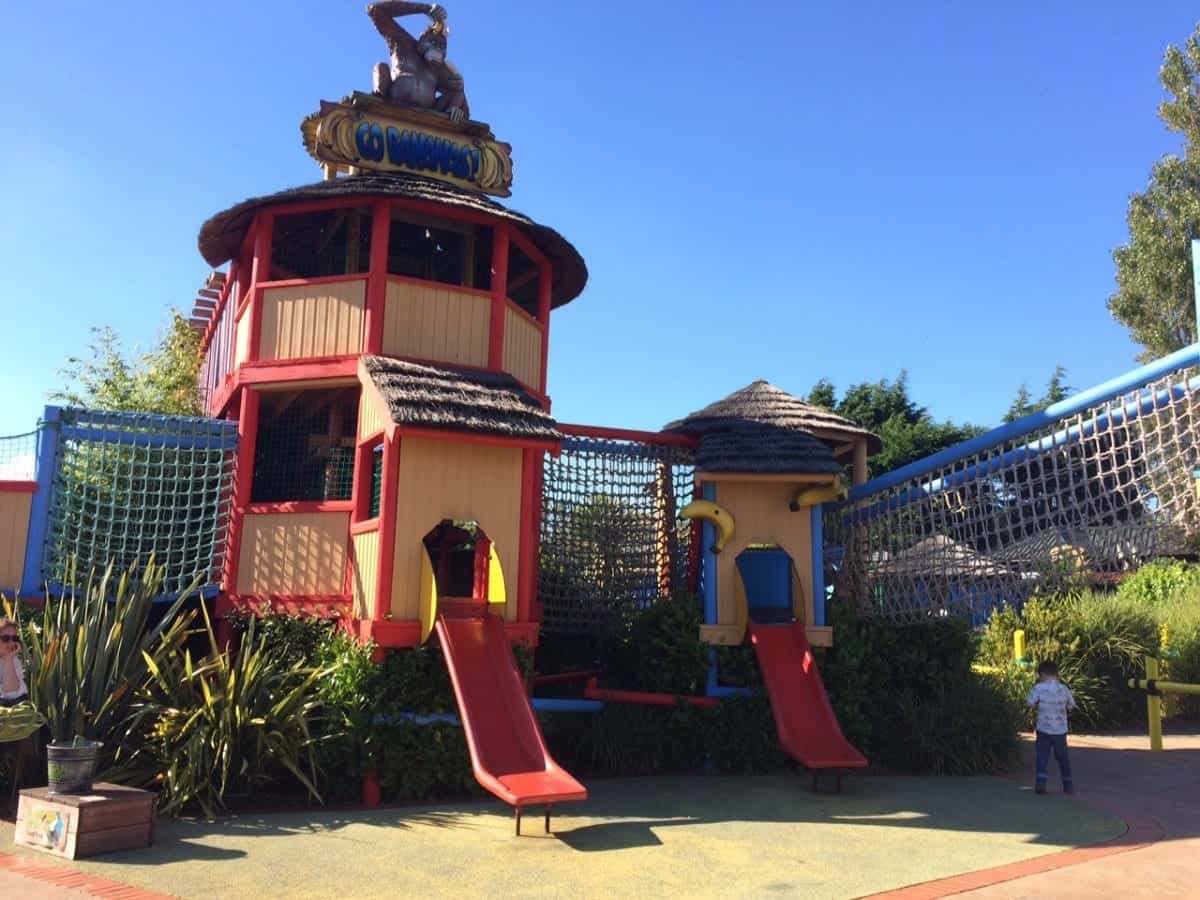 It was a lovely day out and we finished off with a trip to the souvenir shop and walked past the Starbucks stand on the way home – a great idea for having a coffee in the car!
If you're looking for a day out in Sussex then Drusillas Park would be a great place to go for all the family. They're even opening a brand new splash park next year and I can't wait to take the children back to see that!