Disclosure: We were sent the featured products for the purpose of this post however all opinions are my own.
This post contains affiliate links and I may receive commission if you visit a link and buy something. Purchasing via an affiliate link doesn't cost you any extra, and I only recommend products and services I trust.
Both LP and Little Man were incredibly excited when the Rose Petal Cottage from DreamTown arrived for us to review. The DreamTown Rose Petal Cottage is an indoor playhouse, something that the children haven't used before and something that I knew they'd love as they've spent the whole summer playing in different playhouses outside.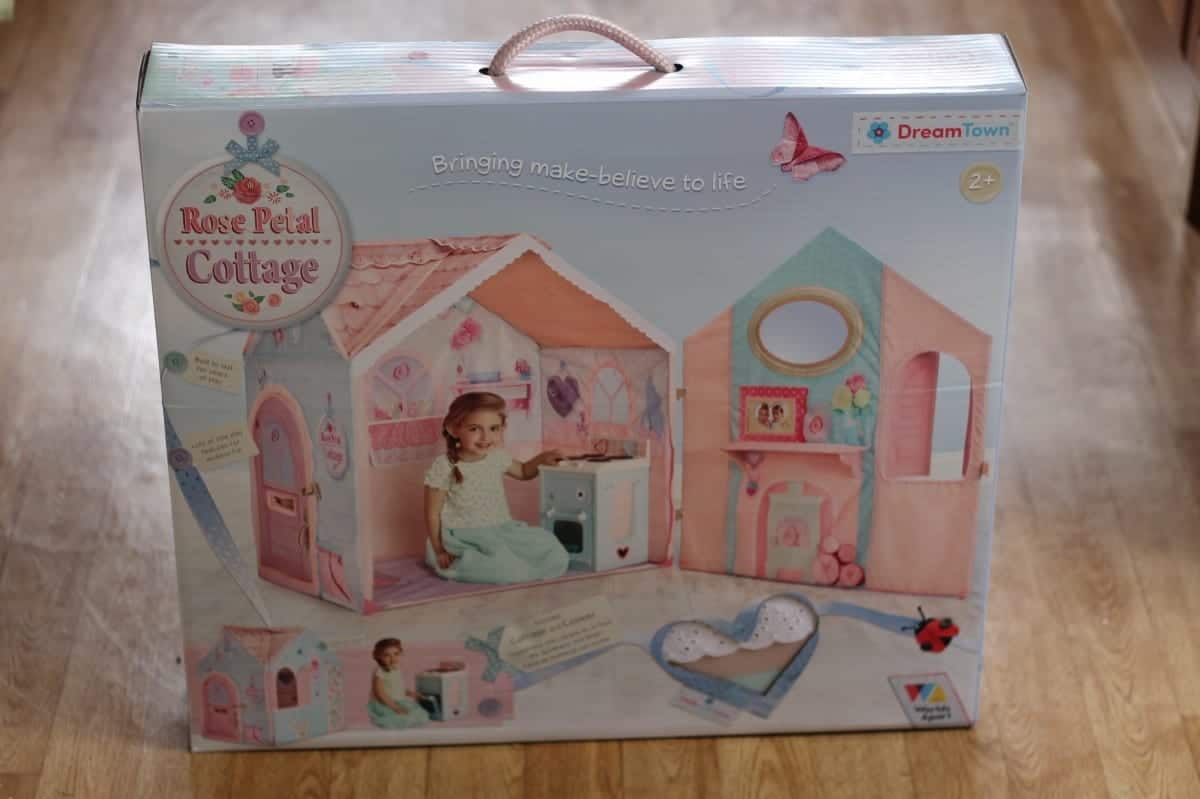 What were our first impressions of Rose Petal Cottage?
I was impressed with how compact the Rose Petal Cottage was when it arrived – great for storage! The construction of Rose Petal Cottage is pretty much a tent concept with a metal frame, plastic connectors and a fabric cover. The frame was simple to put together but it did take a little while to put the fabric over the frame although the instructions are really clear. Once constructed though Rose Petal Cottage is beautiful and something any child will love.
Rose Petal Cottage incorporates so many features including a play cooker which Little Man loves! It also has a door, a window, shelf and a whole side that pivots out from the main cottage to really open out the play area – a great design feature. It helps make Rose Petal Cottage suitable for more children to play with at once and increases the play options available.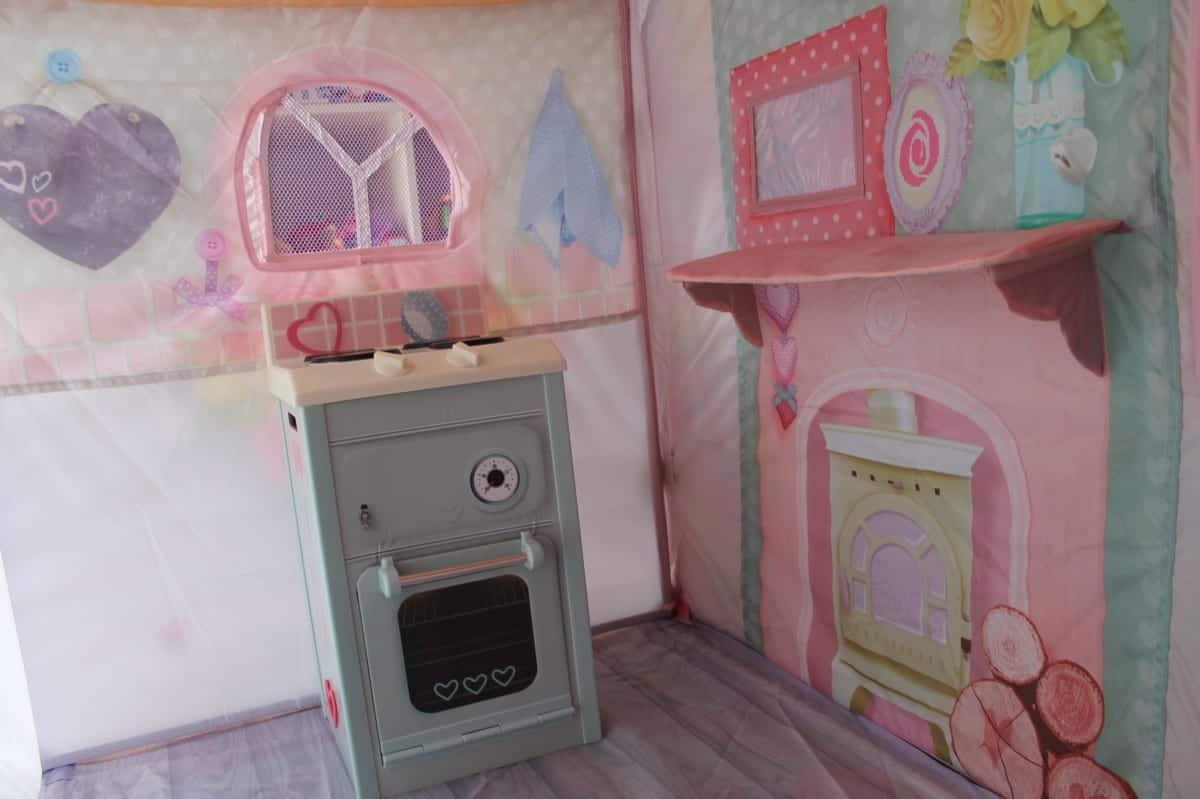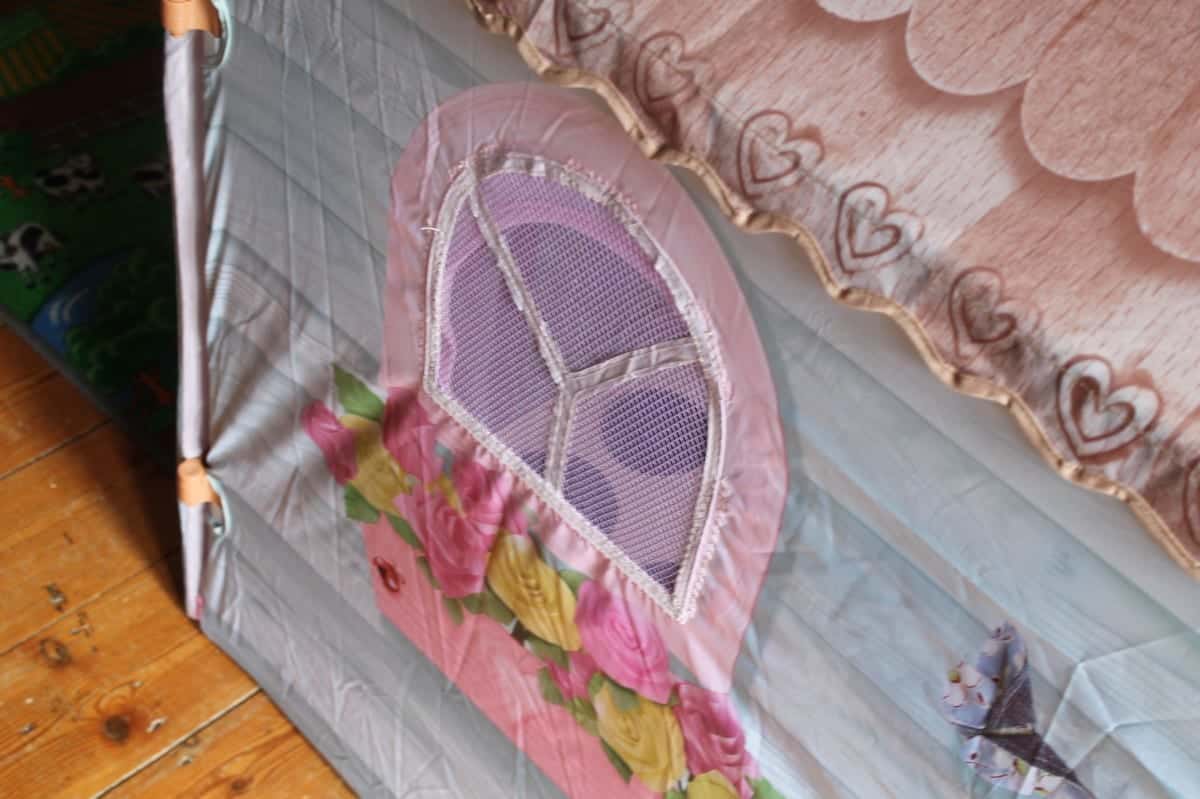 How well made is Rose Petal Cottage?
We've found Rose Petal Cottage really well made. The inner and outer fabrics mean that the whole frame is covered and it gives the cottage the feel of a real house rather than just a playhouse. LP and Little Man love that when inside the cottage they can still see the rest of our home and aren't enclosed within the playhouse, allowing them to watch TV or bring other toys into Rose Petal Cottage to play.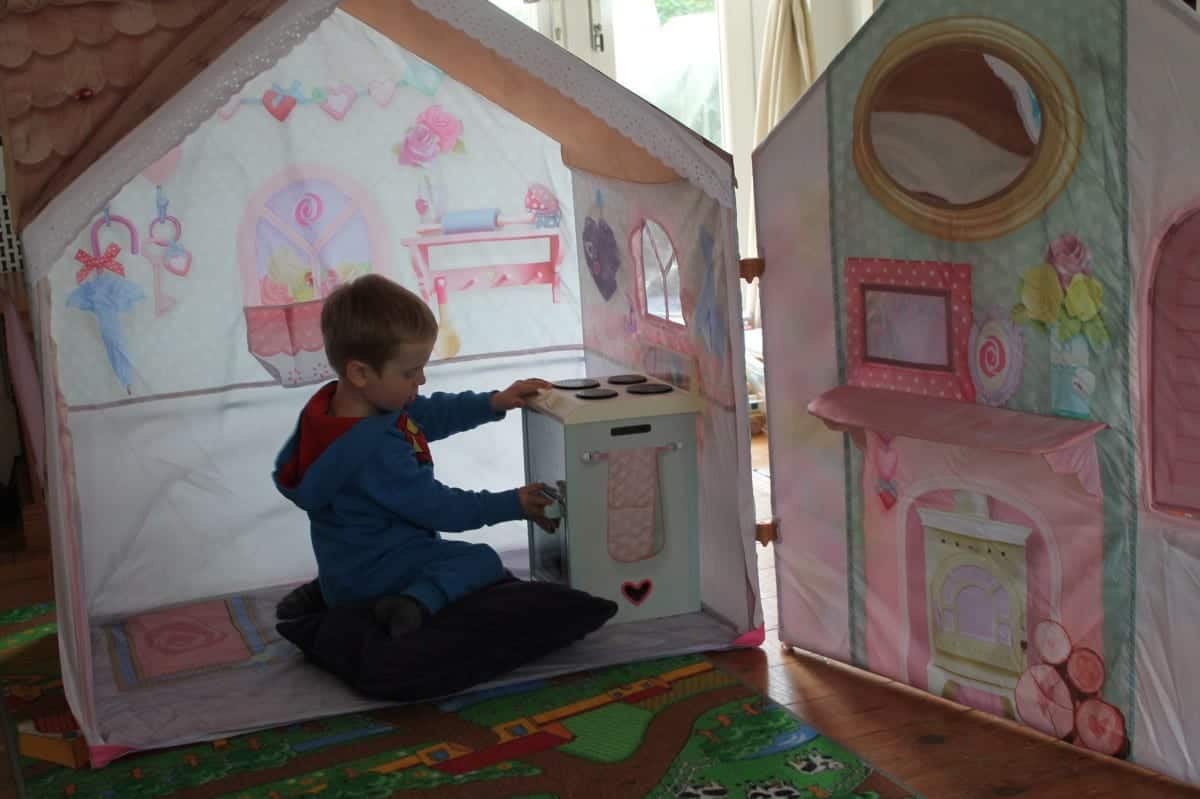 At this time of year, with the weather getting colder and wetter it's great to find things that make playing indoors more exciting for children and Rose Petal Cottage does just that. LP and Little Man love it and I'm sure it will be a hit with them for years to come.
The DreamTown Rose Petal Cottage has an RRP of £99.99 and is available from Argos