This week has been LP's first full week at school and she has done so well. Considering she is so little, and still only just four, she has settled in so well and we are all so incredibly proud of her.
Apart from school this week has been full of mini adventures with Little Man each day and then yesterday we managed a day out together as a family. We went to Drusillas Park and had a great time – after a few busy weeks it's just what we needed and it's where this week's photos were taken.
Little Man is just so full of love at the moment. He hugs and kisses constantly and adores our cat but at the zoo he couldn't contain his love of a model meerkat too!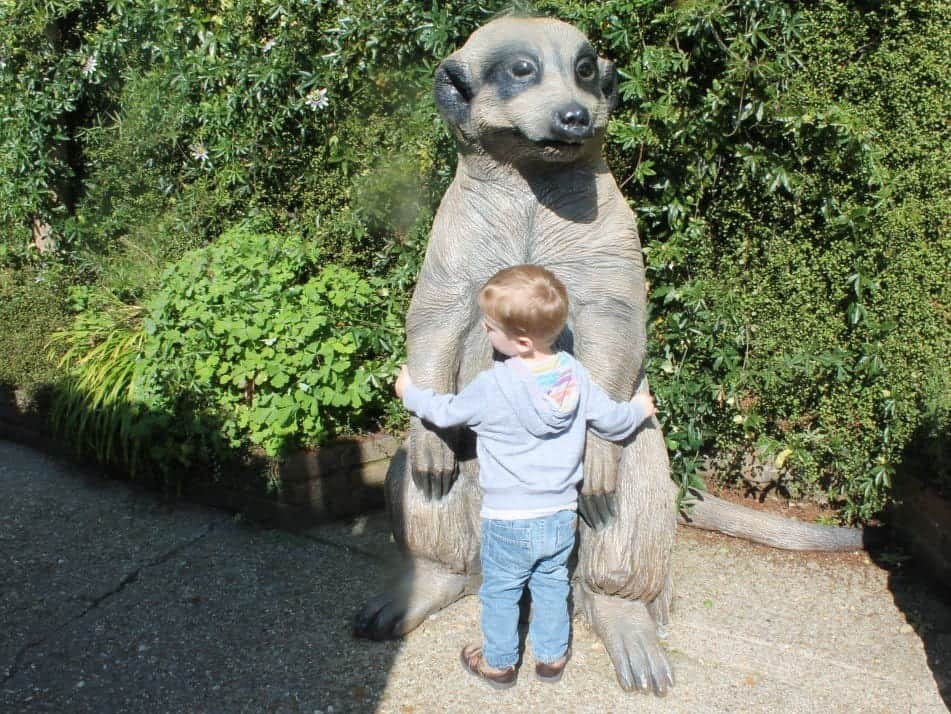 LP is so inquisitive, exploring everything and asking so many questions. She found a periscope and loved looking around using it – copying the Octonauts apparently with their Octo-scope!