As any regular reader will know, we are huge Weight Watchers fans in our house but we don't get to try Weight Watchers products very often. We were recently sent vouchers to try some of the Weight Watchers frozen desserts range and I was quite looking forward to indulging in some frozen treats!
The first treat we tried was the Weight Watchers Mini Pot Swirls. These come in a pack of four with two different flavours – Chocolate Honeycomb and Toffee Fudge. These flavours are great for Hubby and I because I tend to prefer chocolatey puddings and Hubby usually likes to try the toffee, fudge, caramel type desserts!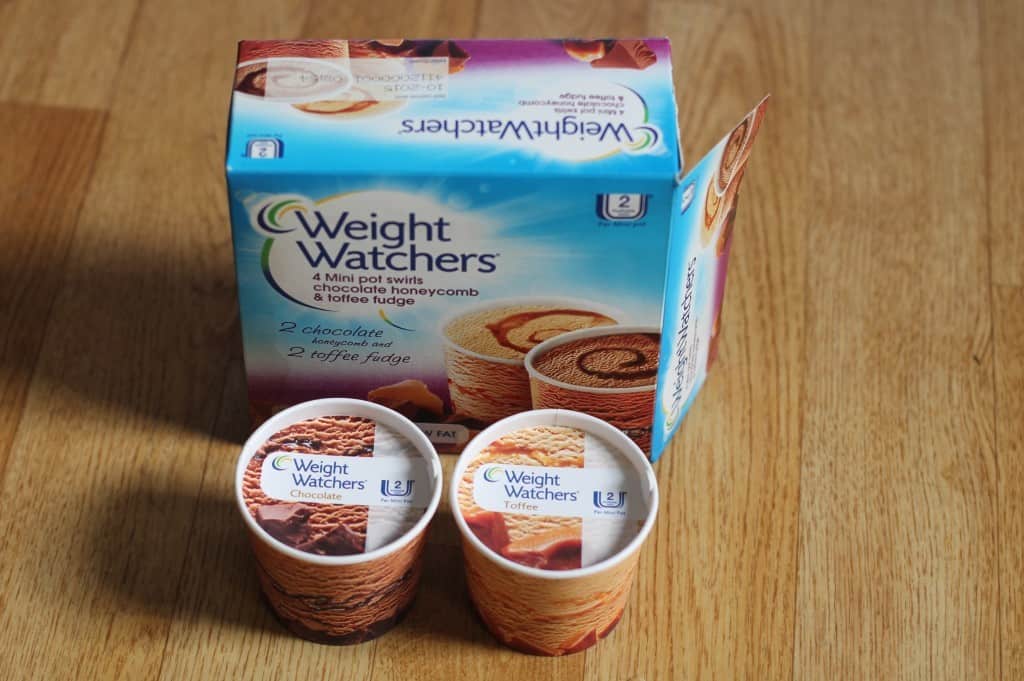 Both flavours were lovely, rich and creamy, quite sweet but not sickly and rather than tasting like ice cream they were more like an indulgent frozen yogurt. I was impressed with the portion size and in a blind taste test I would never have guessed that the Mini Pot Swirls were a low fat product. For 2 Weight Watchers Pro Points per pot I think there are great value as far as points are concerned. We will definitely be buying these again!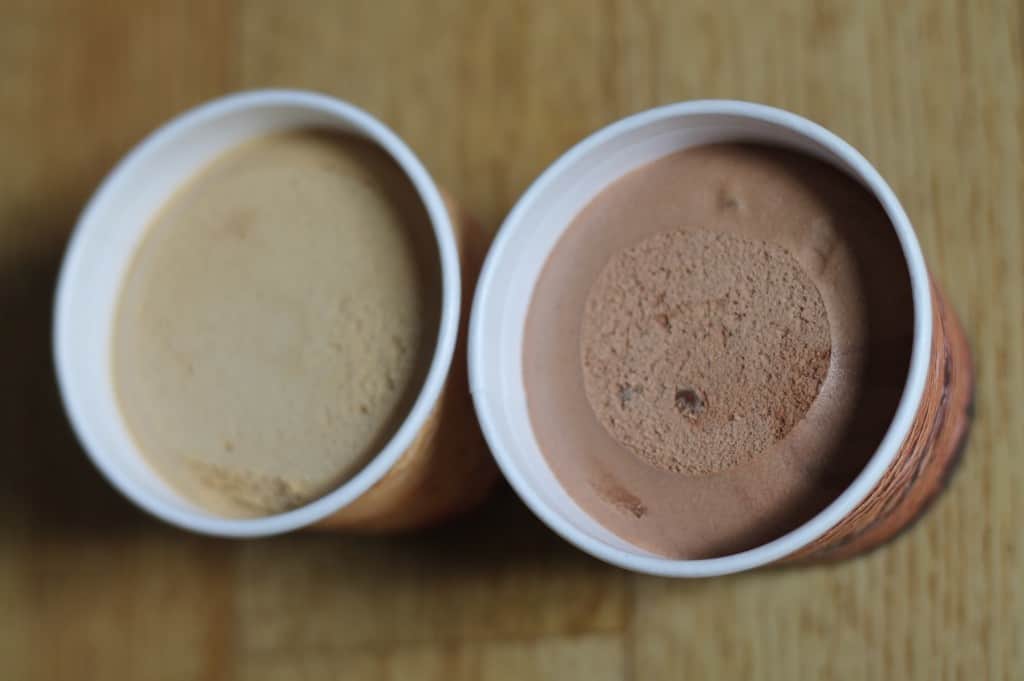 The next product we tried were the Weight Watchers 8 Mini Sticks. These are a pack of eight individually wrapped ice cream treats covered in a choice of either milk or white chocolate.
I was really looking forward to trying these Mini Sticks as they are similar to alternative full fat products that we've had in the past. Sadly, we were disappointed. The Mini Sticks weren't so much mini but minute. The flavours were great with creamy middle and a coating that tasted like really good quality chocolate. Unfortunately the size let them down and I don't think they are worth 3 Weight Watchers Pro Points per Mini Stick. These are one that we won't be buying in future.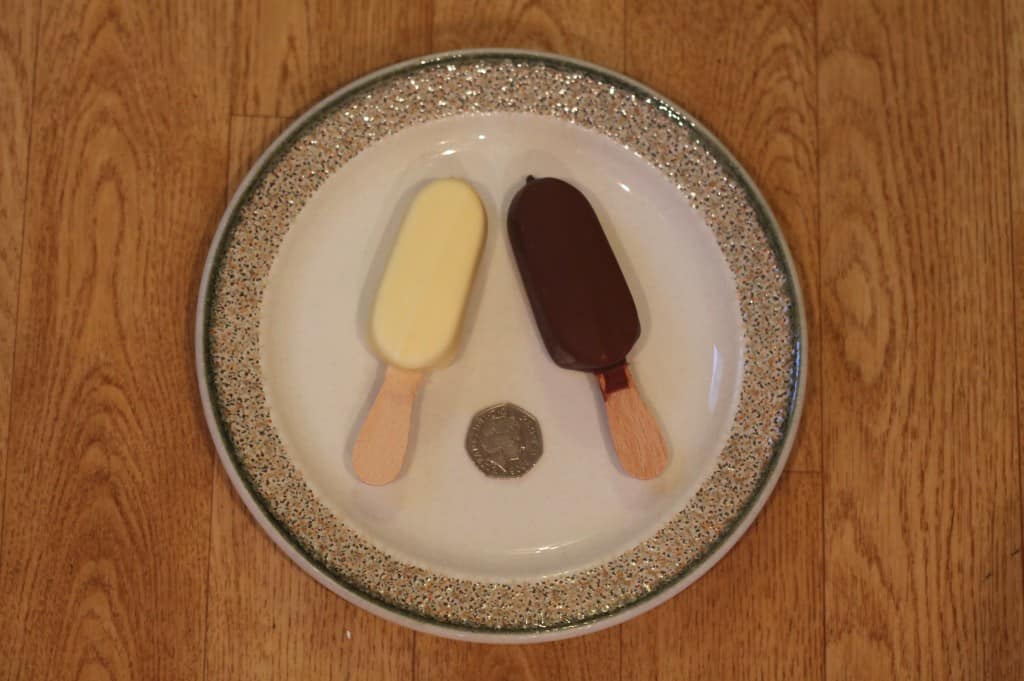 Disclosure: We were given vouchers to buy the above products for the purpose of this review however all opinions are my own.