Disclosure: We were invited on this break for the purpose of this review however all opinions are my own.
Last weekend Dave and I were lucky enough to spend the weekend at Tewkesbury Park Hotel set in the heart of the Cotswolds. The Cotswolds are one of my favourite places in the country and the hotel was the perfect setting for a weekend away – whilst the children spent the weekend with their grandparents.
Tewkesbury Park is home to a really lovely golf course and we spent so much time appreciating the views of the Malvern Hills and the Severn Valley whilst watching golf in action. It really added to the peace and quiet of the hotel and showed that many people visit Tewkesbury Park not just to stay but to play golf or to use the Health Club facilities.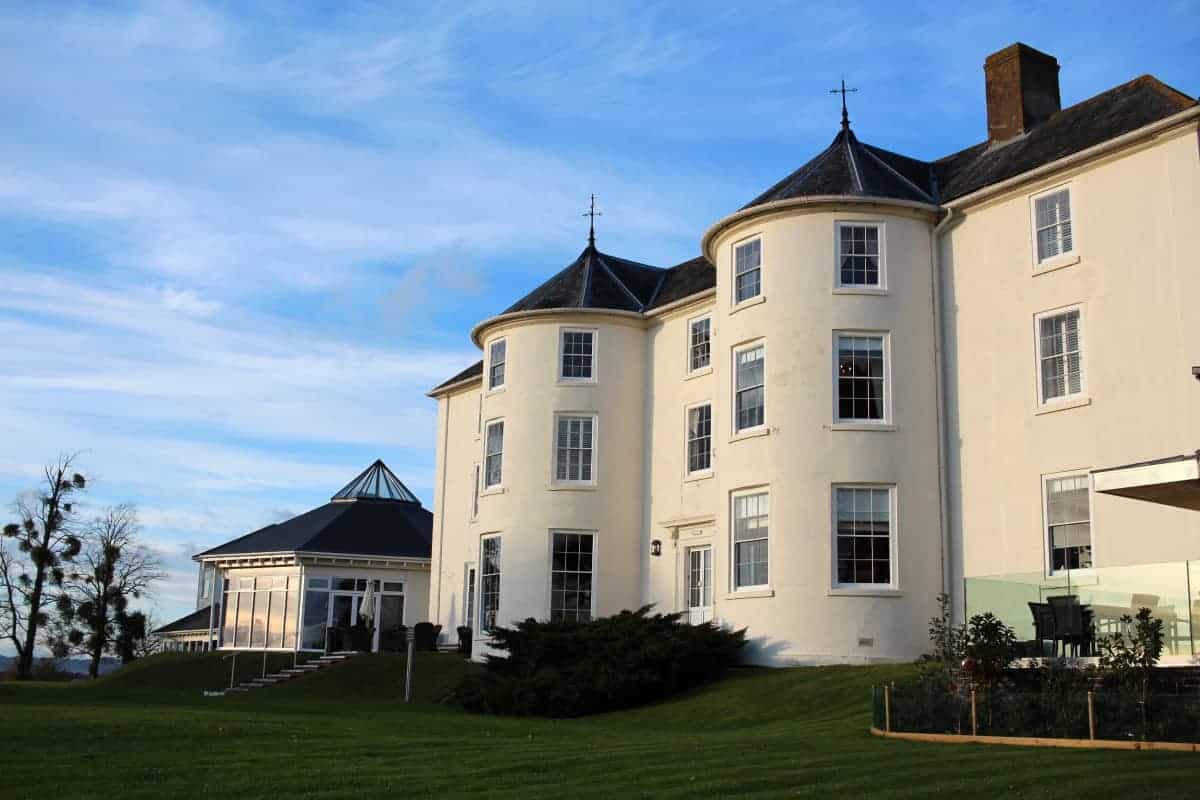 The Tewkesbury Park health club is home to a gym, a pool, sauna, steam room and hot tub as well as having spa treatments available. It compliments the hotel perfectly and really adds to any stay.
For our break we were staying in the Hastings Suite, one of nine historic suites at Tewkesbury Park. Our room looked out to the rear of the property, giving amazing views where you could easily see for miles.
As we had a suite for the weekend it was so much more than just a hotel room. It had one of the biggest beds I have ever slept in, complete with robes, slippers and even a hot water bottle. There was a well stocked tea and coffee tray – and a Nespresso machine, much to Dave's delight.
There were plenty of places to sit and relax and when we walked into our room the bedside radio was playing softly in the background. We immediately felt at home.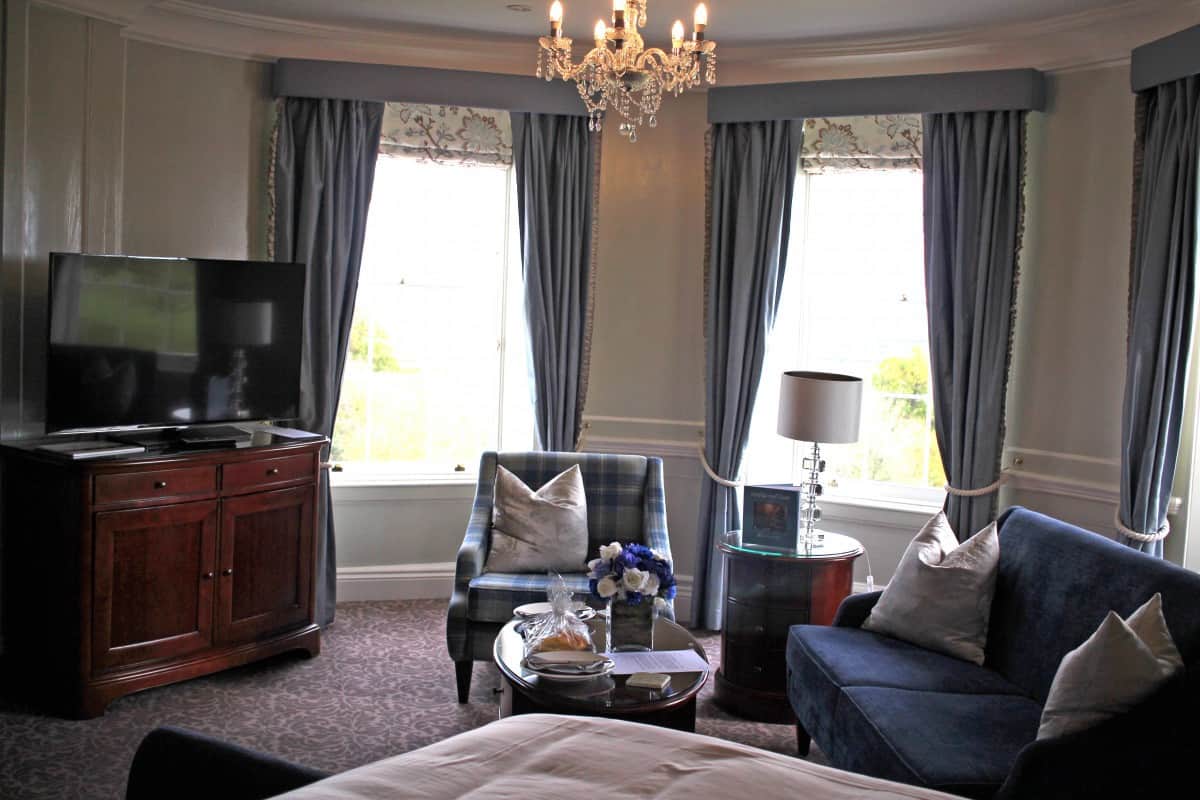 Our suite also had a dressing room and a large bathroom, complete with freestanding bath and a separate shower. There were complimentary toiletries and a bathroom TV in the mirror – there wasn't anything else we could have possibly needed.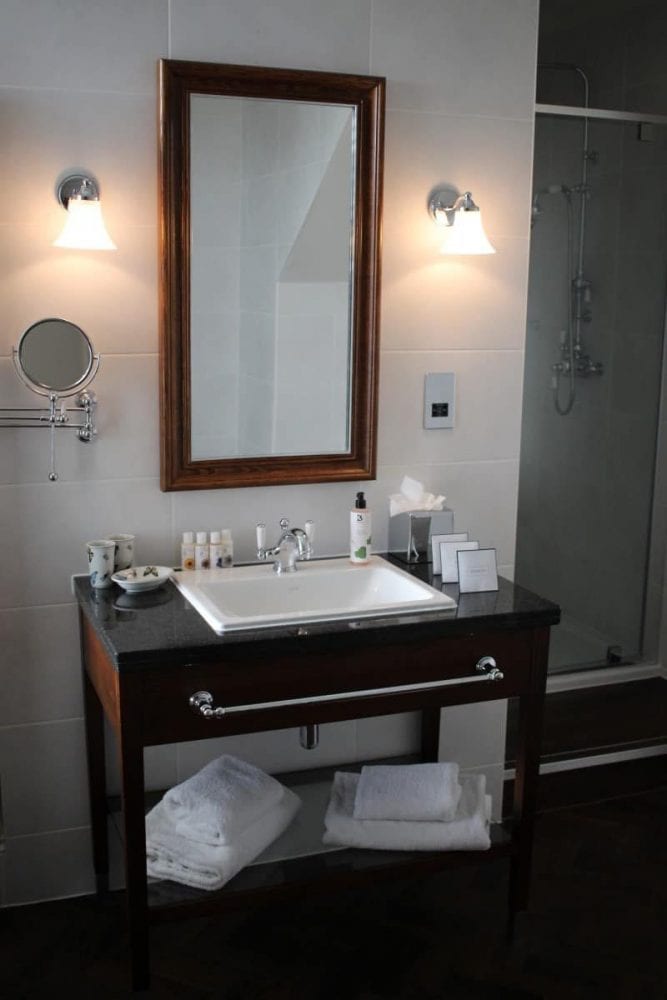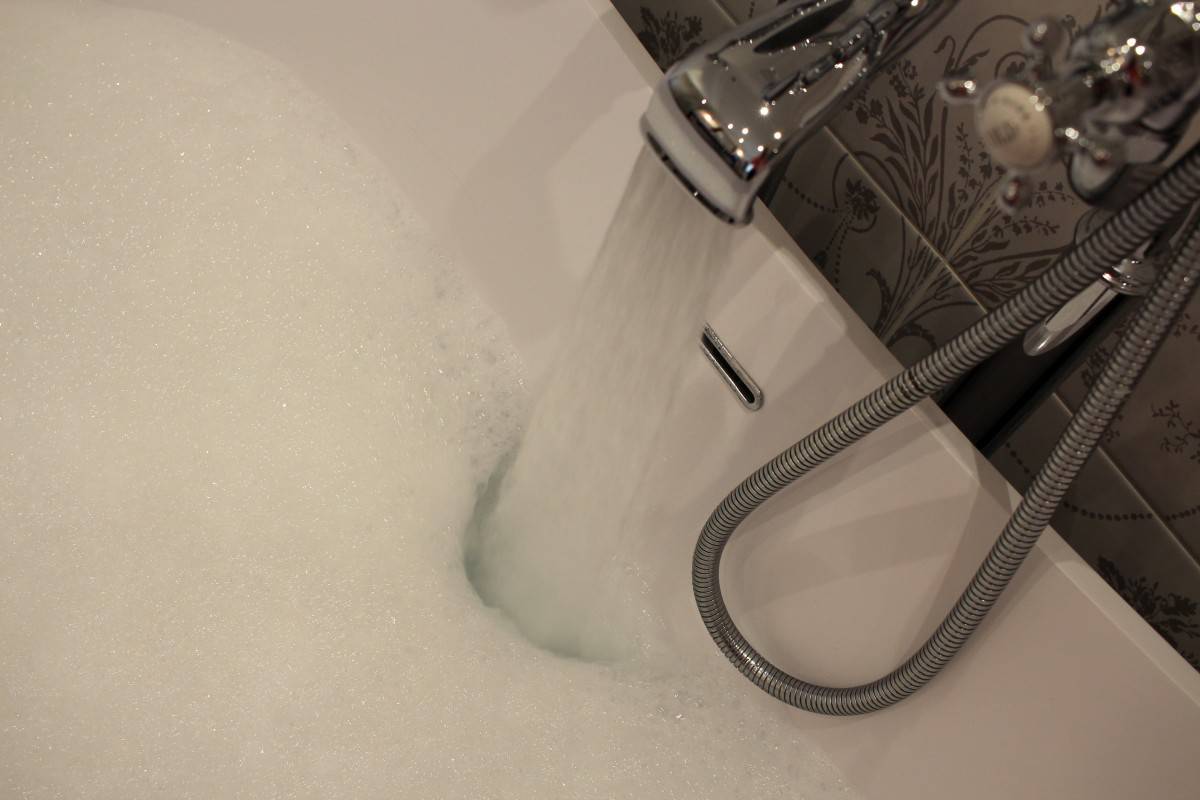 We spent the afternoon relaxing in our room, enjoying the peace and quiet and we also went for a walk around the grounds. Every view from Tewkesbury Park is breathtaking and I loved that the hotel even provide wellies and umbrellas – it's the little things like that which make a huge difference to a break away. Although we didn't have our children with us we could tell the hotel was really family friendly – with a play area, floats in the pool and children's wellies too.
We had dinner in the Garden Restaurant which looks out over the grounds. As it was dark when we ate we couldn't see the views but we did get to see fireworks displays in the distance. The room felt really welcoming, wasn't too busy and the staff were really lovely, friendly and attentive throughout our meal.
We shared a bread basket to start which was served with olive oil and balsamic vinegar and really started off the meal nicely. Dave then had the roast wood pigeon breast and duck leg rissole and I went for the goat's cheese with beetroot, balsamic pearls and beetroot crisp.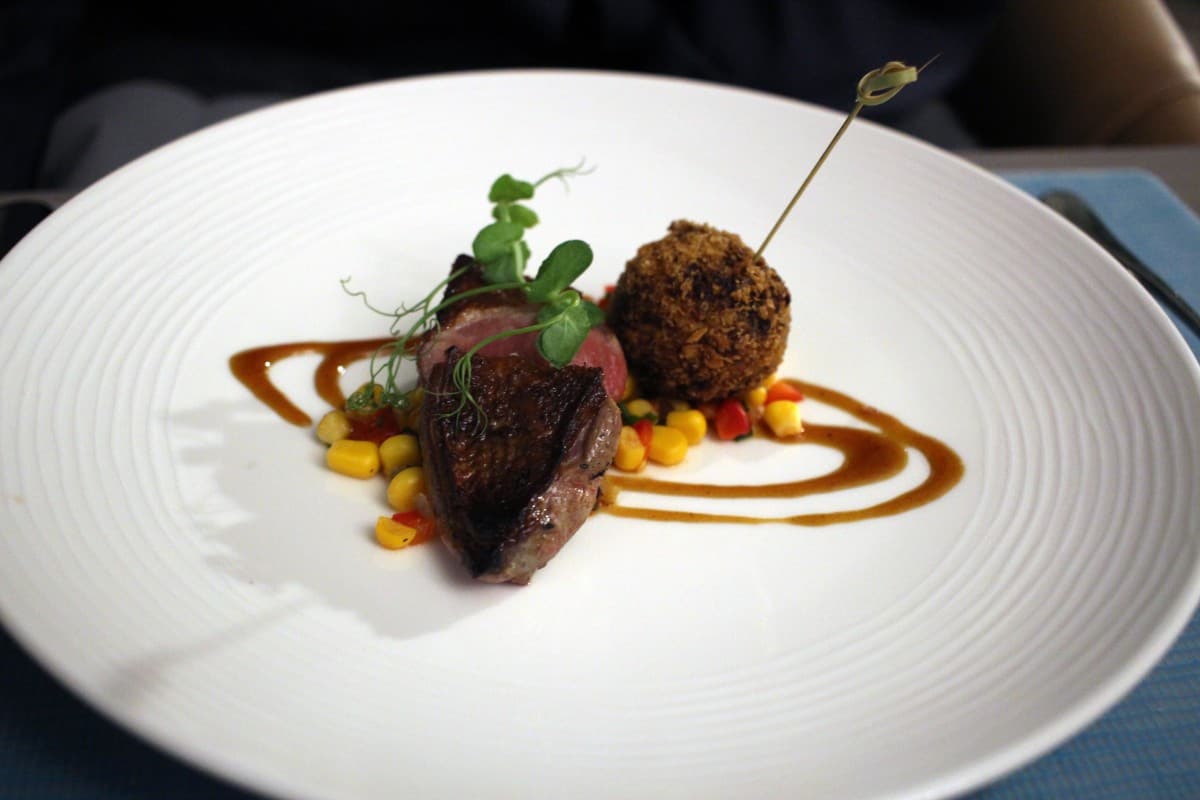 Both dishes were a really lovely portion size, full of flavour and things we hadn't tried before. My goats cheese reminded me of a cheese and biscuits dessert, both sweet and tart. It was a great start to our meal.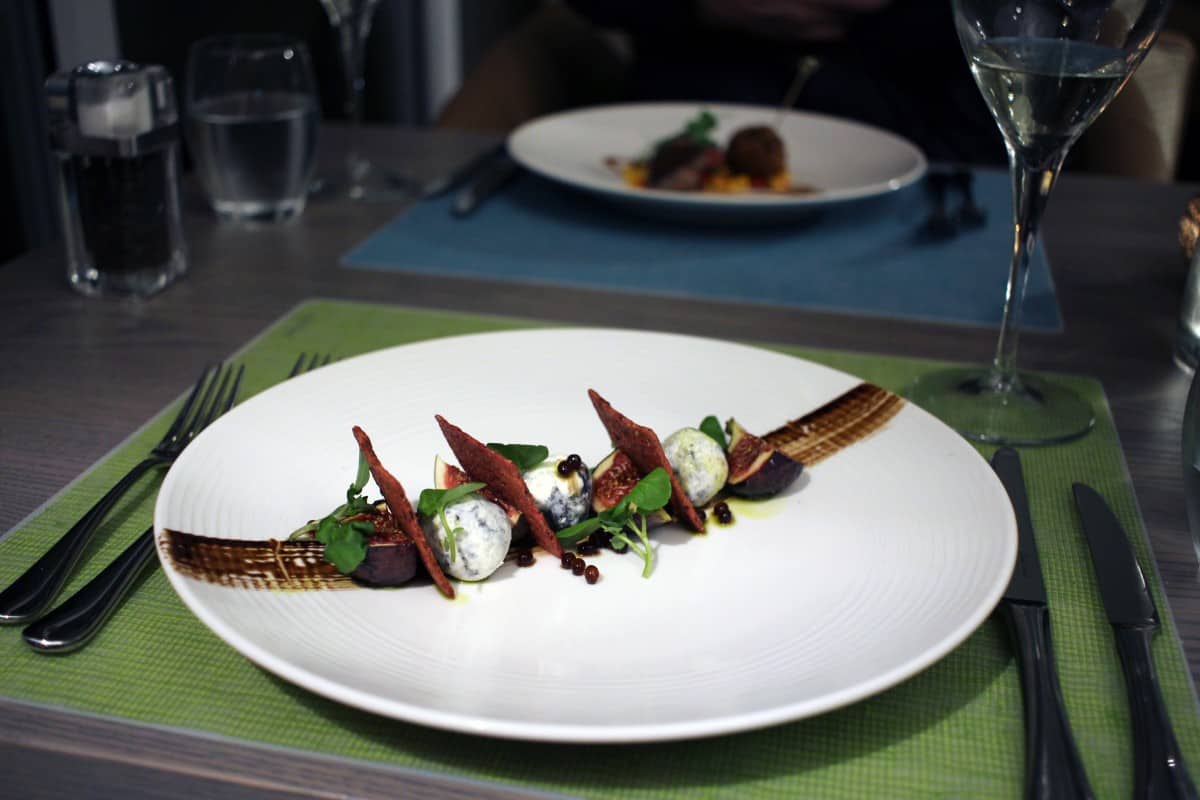 For our mains Dave went for the prosciutto wrapped pork loin and I chose the rump of lamb which was served with a baked flat mushroom, cherry vine tomatoes, caramelised shallot, chips, watercress and peppercorn sauce. It was very much like steak and chips but the lamb made a great alternative and it was a really lovely, filling dish.
Dave's pork was so tender, full of flavour and the perfect size. It came sat on a five bean and chorizo cassoulet which he said was the best part – a really big compliment from someone that loves meat more than anything else!
For dessert Dave chose the hazelnut praline parfait which was lovely and light. It came with caramelised banana and salted caramel ice cream and was the perfect way to end our meal.
I went all out on the cheese front and chose the cheese plate which was all locally sourced cheese served with chutney, grapes, apple and artisan biscuits. Tewkesbury Park pride themselves on making everything in house and sourcing the best local ingredients – and it really shows in each dish. The meal was one of the nicest we have had in a long time.
The only thing that would have made our meal nicer would have been a tablecloth rather than wipe clean, non-slip placemats. For such an opulent and prestigious feeling hotel I think the table setting let it down slightly. Also, we were seated at a table and chairs which were slightly too low for dinner – it would have felt better for an informal lunch rather than a fancy dinner. But, there were other more traditional tables and chairs in the centre of the room that looked perfect for dinner.
The service was so efficient that we finished our wine and were back in our room by 8:45pm – having sat down for dinner at 7pm. So we lay in bed and watched a movie before having a really good night's sleep.
In the morning we had breakfast which was again in the Garden Restaurant but we were in a different area to where we had been the night before. These tables had tablecloths but wipe clean plastic ones which again I didn't really feel went with the grandeur of the rest of the hotel.
We were shown to a table but given no other direction – we didn't know if the breakfast was table service or self service until we saw others go up to get food from round a corner. However, we weren't offered tea or coffee – which was table service – and had to ask for it by which point we had pretty much finished our breakfast.
The breakfast spread was lovely – with many cooked options, pastries, cereals, fruit and yogurt and the quality was lovely. It's just a shame that the service at breakfast was so different from the service we'd experienced the evening before.
Tewkesbury Park is a beautiful hotel. It has so many lovely seating areas, a bar, lounges and lots of tables that would be the perfect setting for afternoon tea. The staff were all really helpful, approachable and you could tell they all wanted the guests to have as nice a time as possible.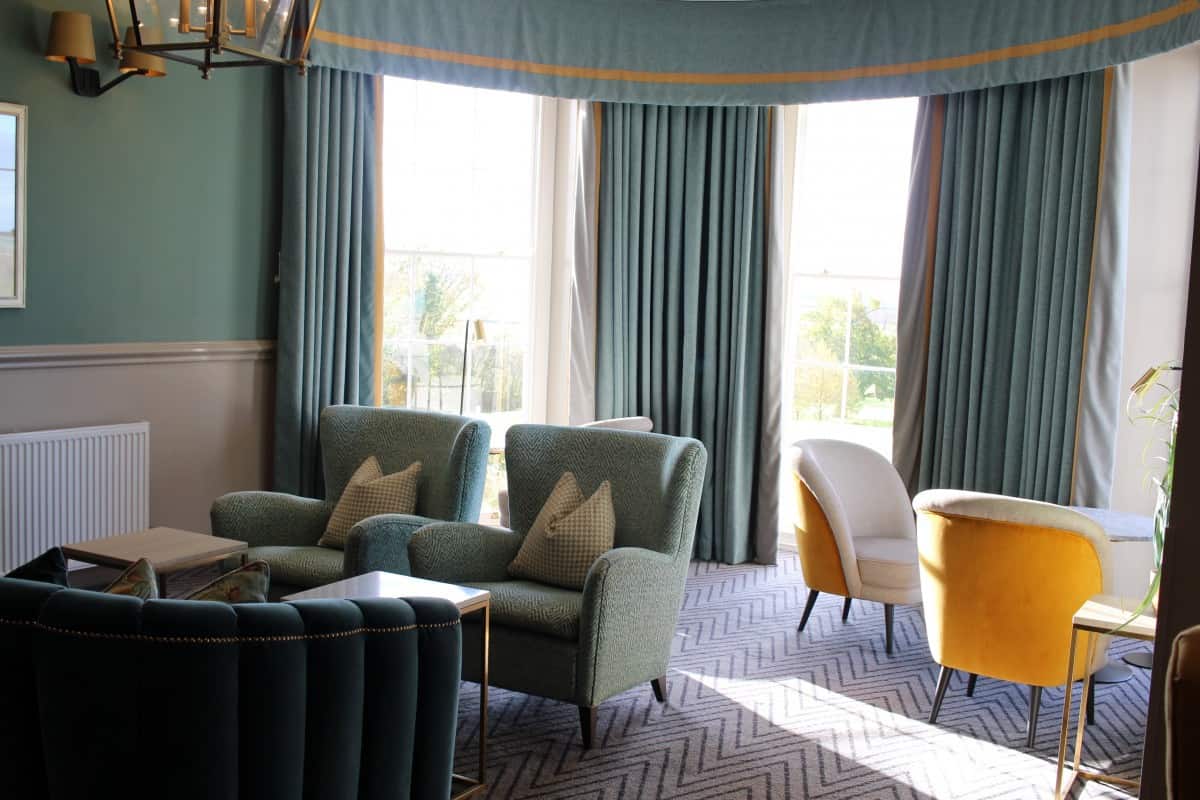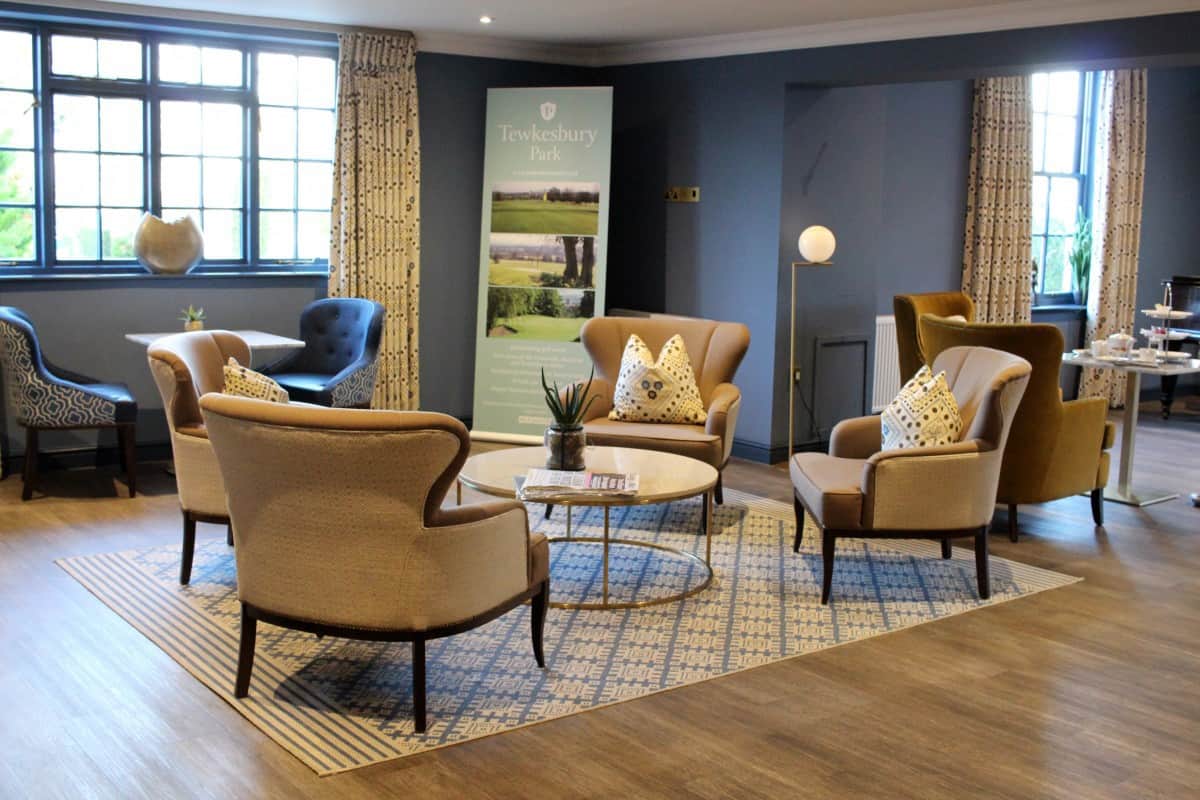 I would love to visit Tewkesbury Park again in the future, probably with the children as I know they would love having so much space to run around and explore. It was the perfect base for a weekend away and we explored more of the Cotswolds after we had checked out.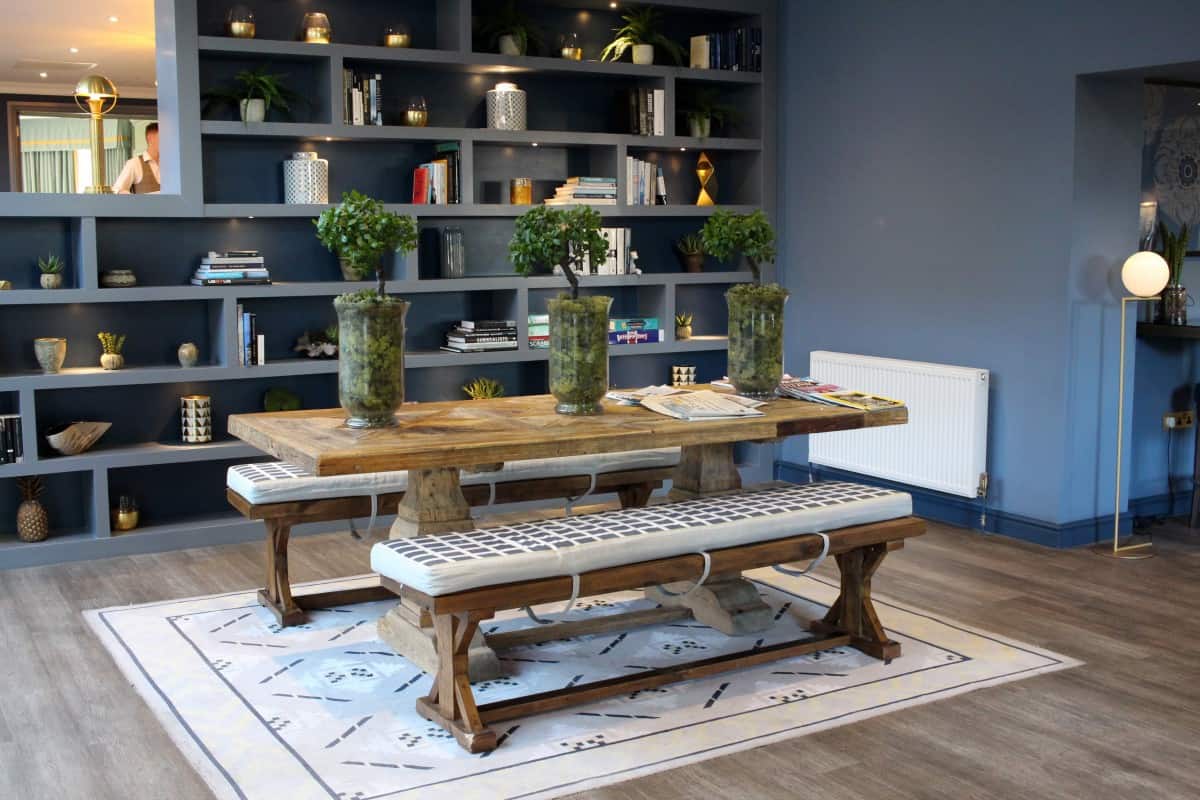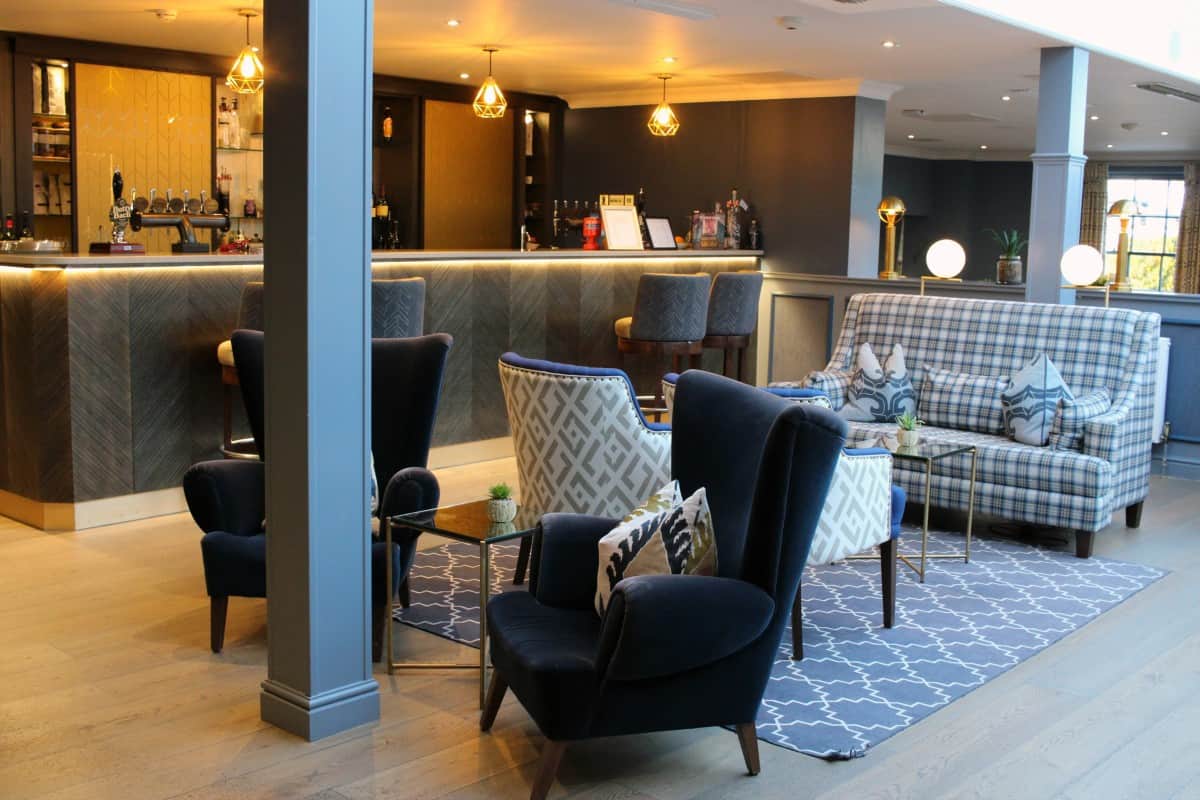 Our suite was beautiful, the views were incredible and the food was fantastic. There isn't much more that you could want from a weekend away and our stay at Tewkesbury Park was pretty close to perfect.