We are really enjoying exploring all of the National Trust places in our part of the country and the latest one we visited was The Vyne near Basingstoke, Hampshire. Considering the amount of time I have spent in and around Basingstoke I had never even heard of The Vyne before visiting.
The Vyne isn't that big compared to other National Trust sites but it is the perfect size to tire the children out and spend a day exploring. There's a house to look inside – although we are saving that for another day – a lake to walk around and the usual things you find at National Trust places like a shop and tea room. There were toilets everywhere too making it perfect for families.
When we first got to The Vyne we just followed the pathways and looked at everything we came to, eventually finding ourselves in the walled kitchen garden which was lovely to look at and spend time in but also had a section of lawn dedicated to children – with tractors to ride on, bouncy animals to hop along on and toy lawn mowers. The children could have easily spent all day in this area.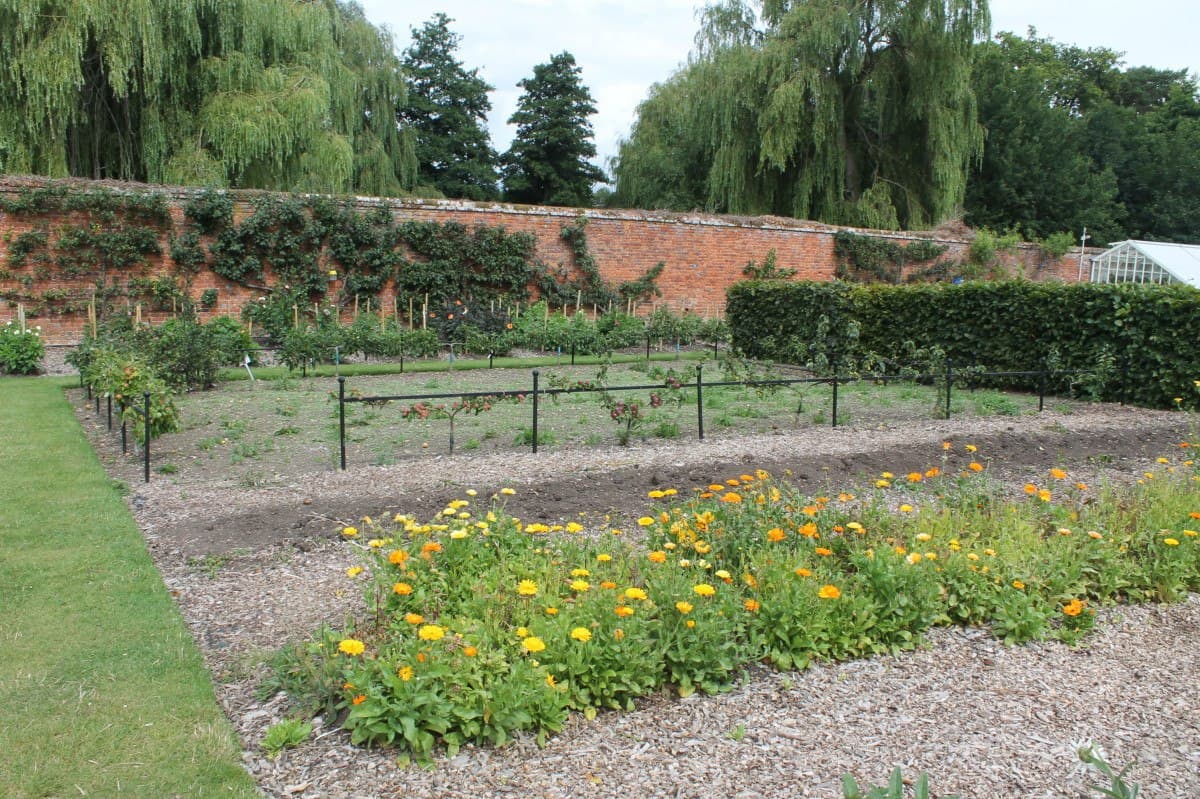 We then had a wander around the house and the more formal gardens surrounding it. The children loved looking at the flowers and hiding behind hedges – the simple things in childhood. The house was beautiful too, not too big but still grand and wonderful to look at.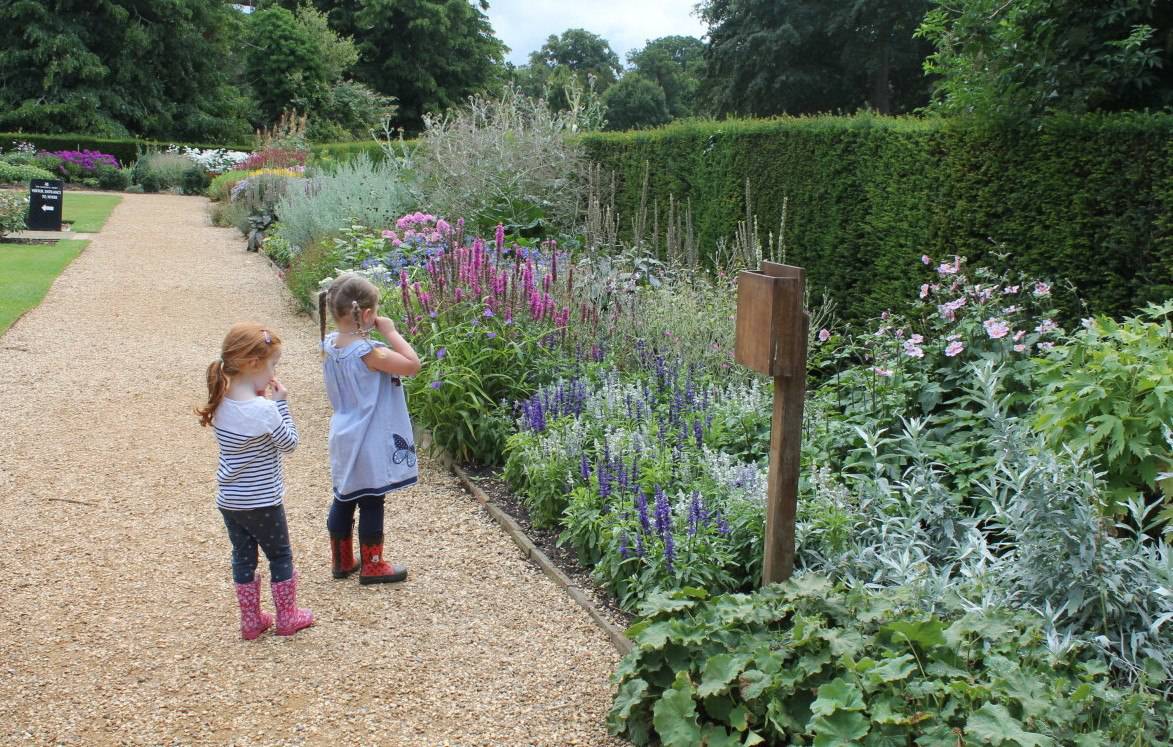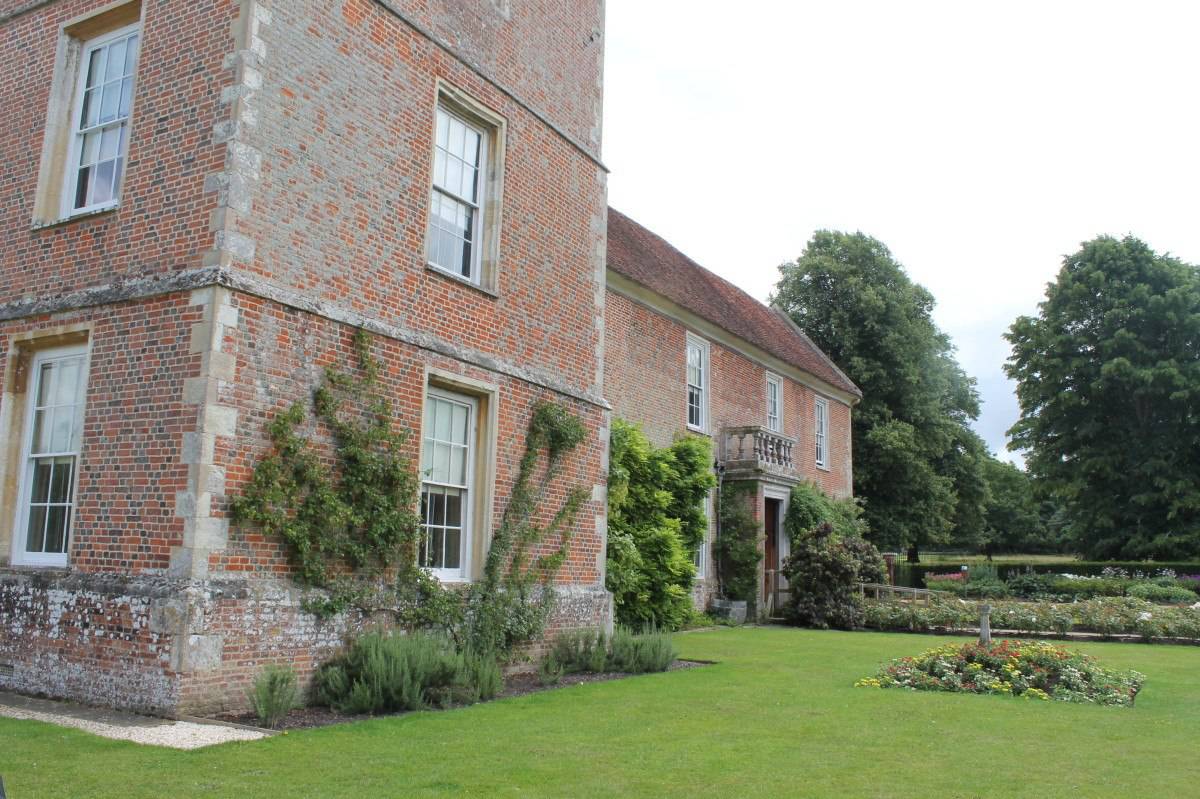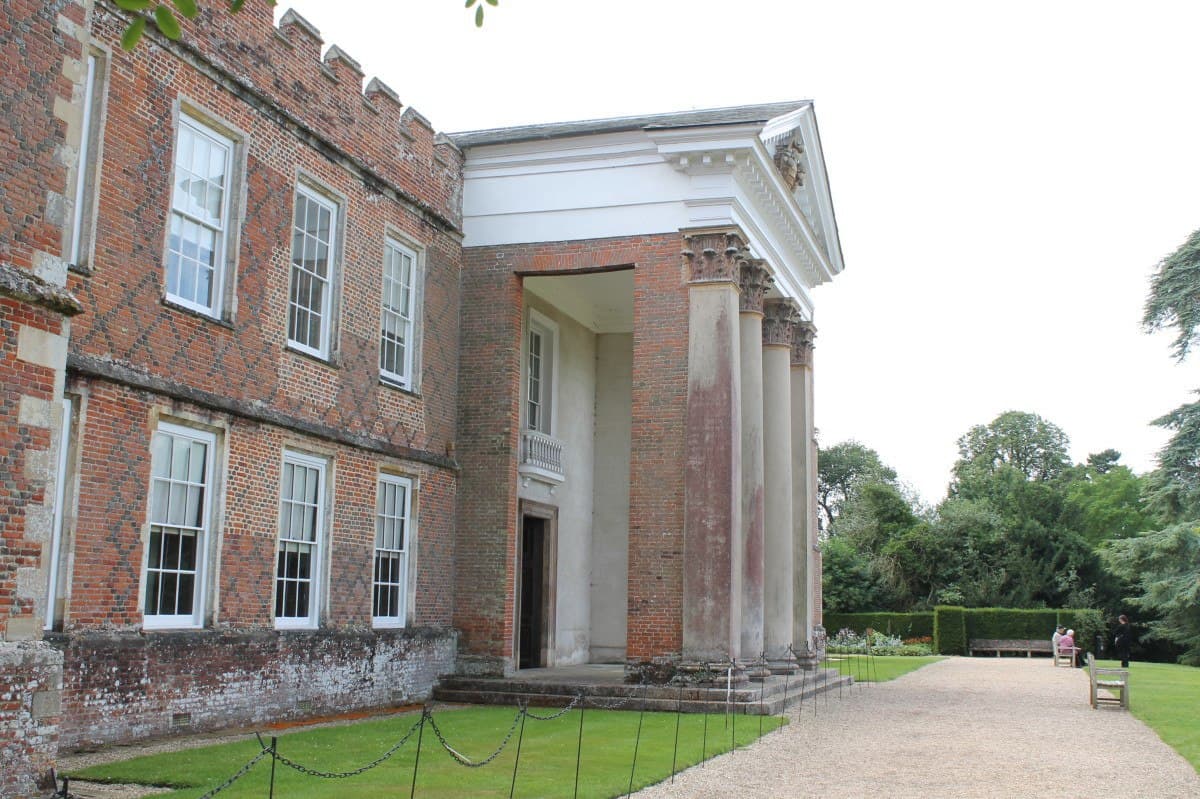 We had lunch outside the tea rooms and I was impressed by the cake selection – it was hard to choose which treat to pick! They had a great selection of tea and coffee too and lots of picnic benches. I even commented on how quiet it was for a school day, I was expecting it to be busier and so we had a lovely, not too busy day out.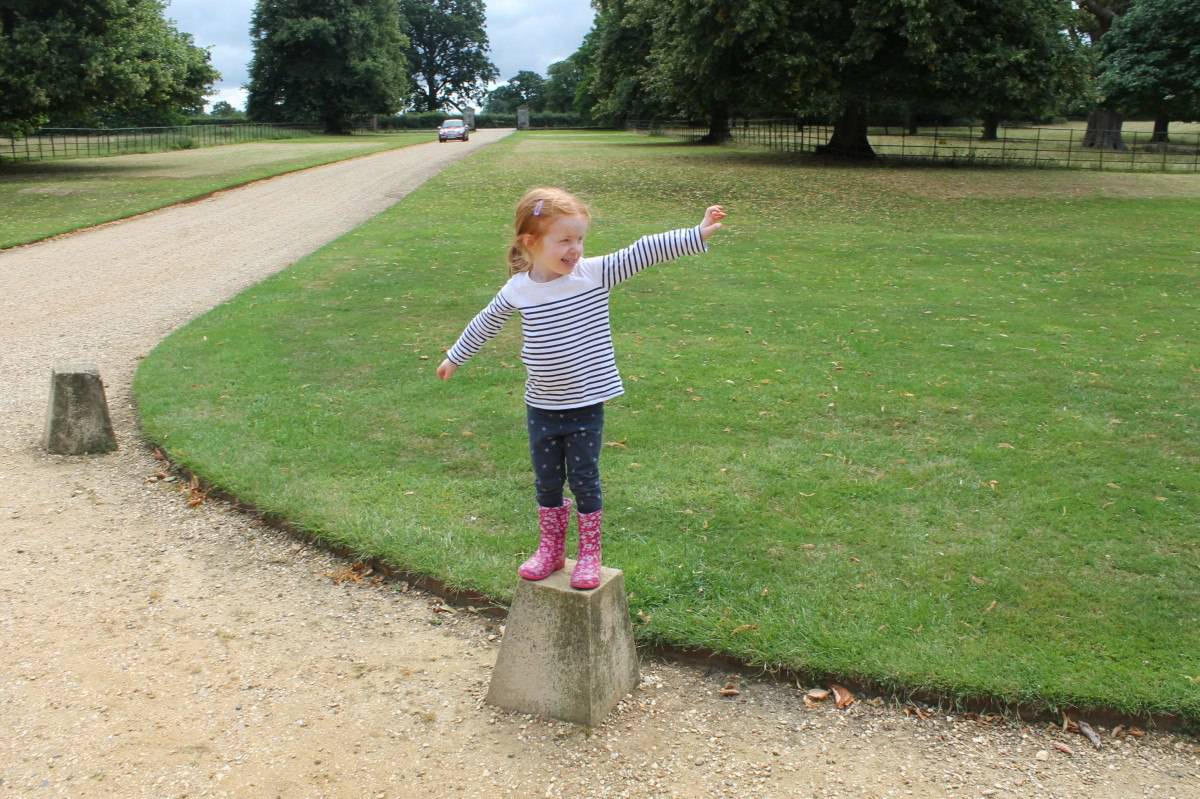 After lunch we went and had a play in the main play area which is lovely and natural looking, with play equipment built into the ground in wood and covered in grass. There were tunnels, a slide and a climbing part and playhouse – the perfect place for children to explore although it had been taken over slightly by older children although LP and Little Man still had a great time playing!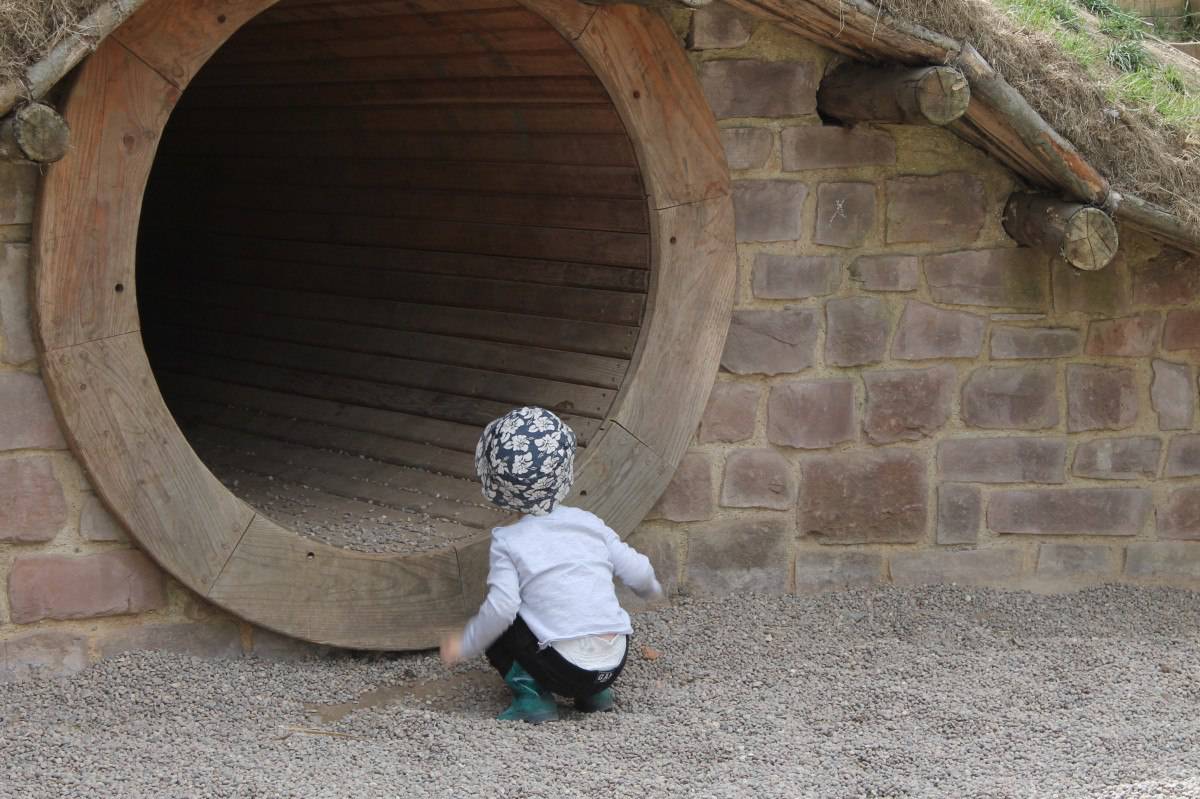 Before we knew it the time had come to go home and we wandered back through the grounds to the car park. At peak times there's a refreshment hut just before you get to your car and it would have been nice if this had been open to grab an ice cream – especially as it's school holidays and you don't get much more peak than that!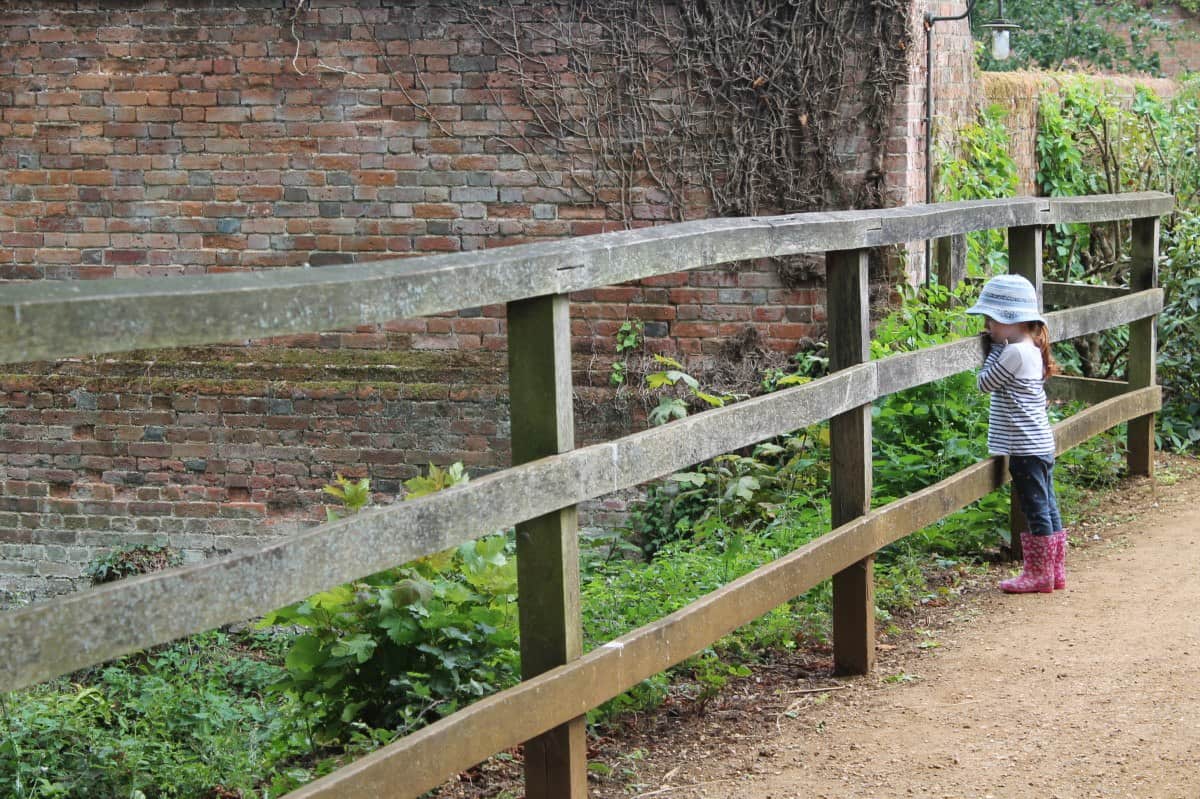 I am sure we'll be visiting The Vyne in future – to see inside the house and get another delicious cake! All in all a really lovely day out.