Ever since the children were born we've been regular visitors to the Magic Castle soft play in Camberley. It was local, convenient and the children loved it. I would even go so far as to say it was one of our favourite things to do in Camberley – and maybe even a favourite thing to do in Surrey.
But, over time it grew tired and we found that the kitchen was often closed when we'd go to play after school. It was a shame that somewhere we loved was starting to feel so neglected. When it closed we were sad – but not that surprised.
We crossed our fingers that a new soft play would open in its place. Our prayers were granted when Pirates Landing was announced. They opened in August and we managed to visit for the first time on my birthday last week. A birthday really isn't a birthday without a visit to soft play as far as the children are concerned!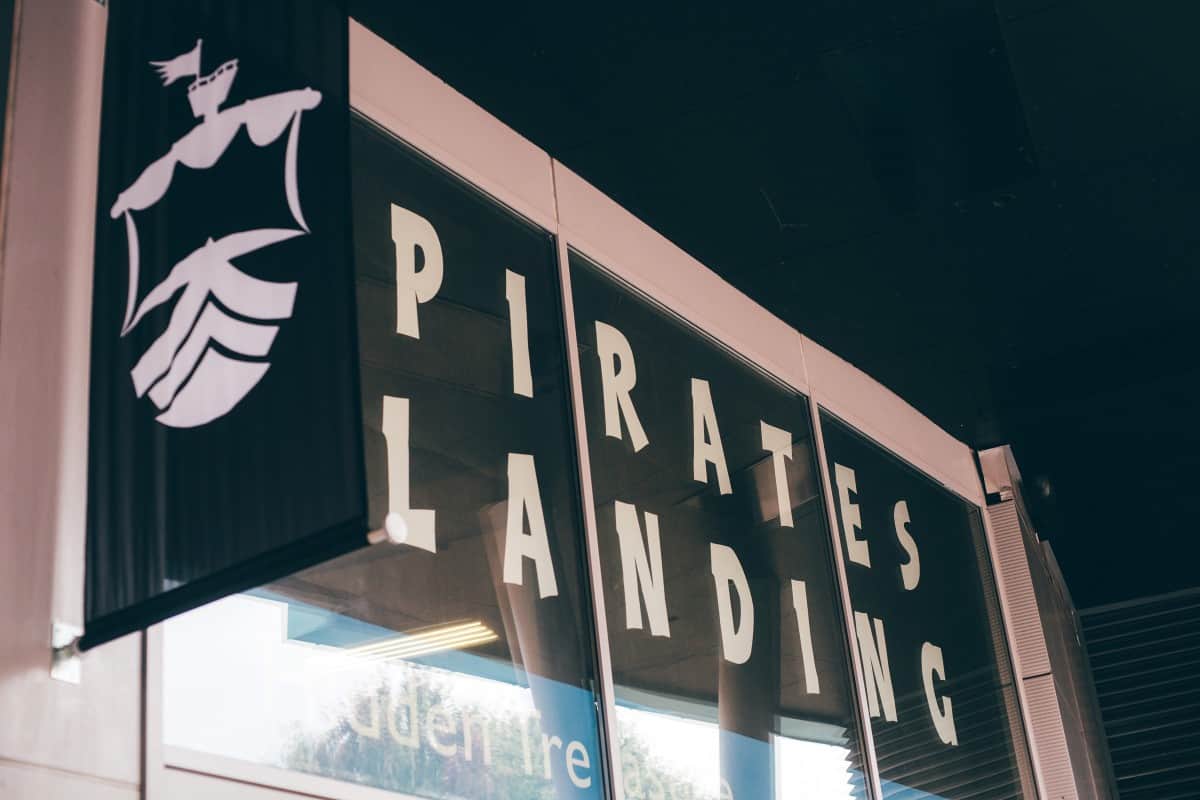 What is Pirates Landing?
Pirates Landing is in the heart of Camberley town centre, part of the Atrium complex. This makes it a perfect location for transport links. The main town centre car park is also in the same building. The outside of the centre is really welcoming and the whole of Pirates Landing has been created to give a pirate feel. There are flags and jolly roger logos everywhere and the pirate ship party area and barrels dotted around.
How much does Pirates Landing cost?
We went to Pirates Landing on a weekday afternoon. It's good to know that off peak pricing finishes at 3:30pm. So if you arrive a few minutes before that you can visit for the rest of the afternoon at a reduced cost. I was pleased to see there's no charge for adults. This is something that really grates on me at other soft play centres. It's not like children can visit by themselves.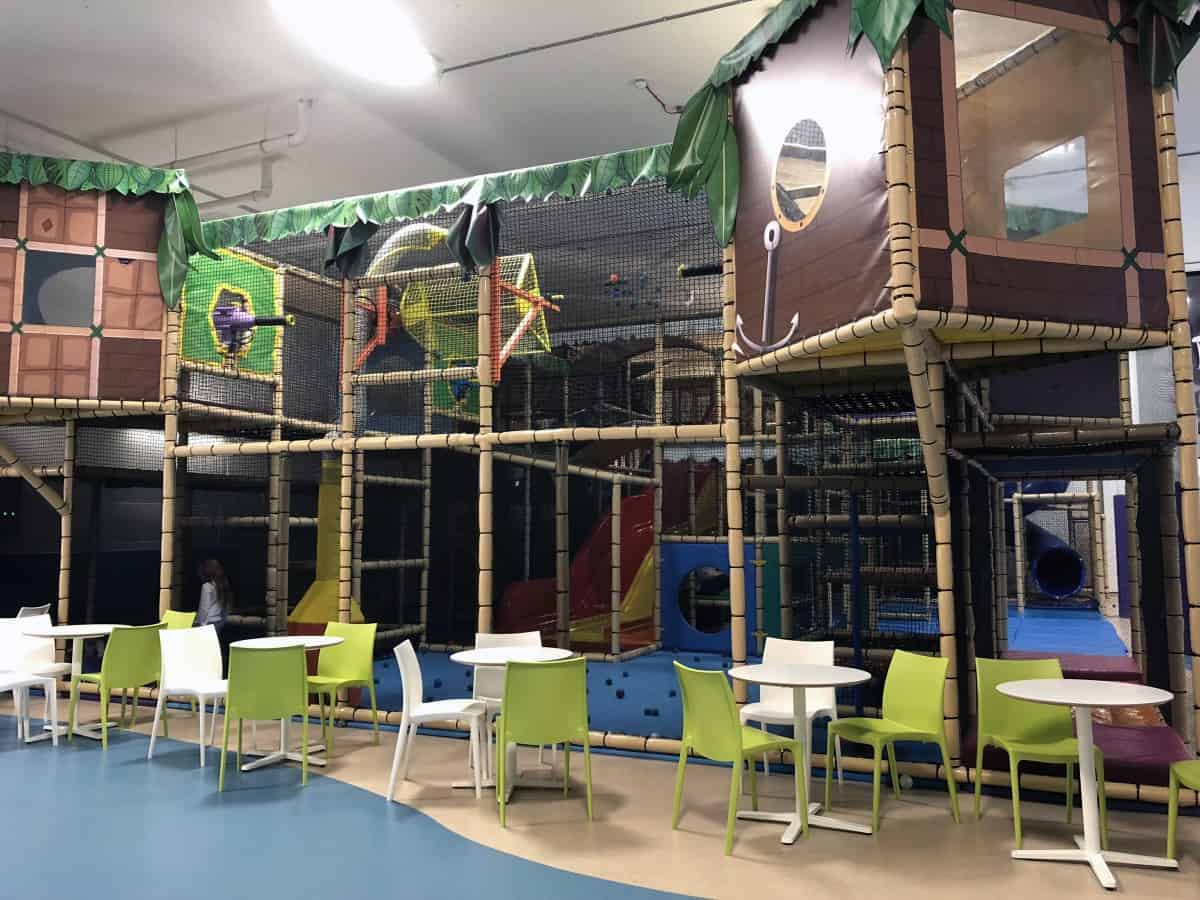 What facilities does Pirates Landing have?
There are two play frames. There's a main one and a smaller one for younger children which are so much fun for children. The small one incorporates a play structure to climb through but then lots of low level toys to play with.
The large frame is a great size – even at peak times. It has different routes to climb up, slides at different points, a ball pit and even monkey bars. LP and Little Man would happily stay in there all day.
What is the cafe like at Pirates Landing?
As well as the soft play facilities there is a really nice cafe. It has lunch box option for the kids, and plenty of space for parents to sit and relax. There's wifi (which is music to my ears as a blogger) and the whole place is so clean and fresh.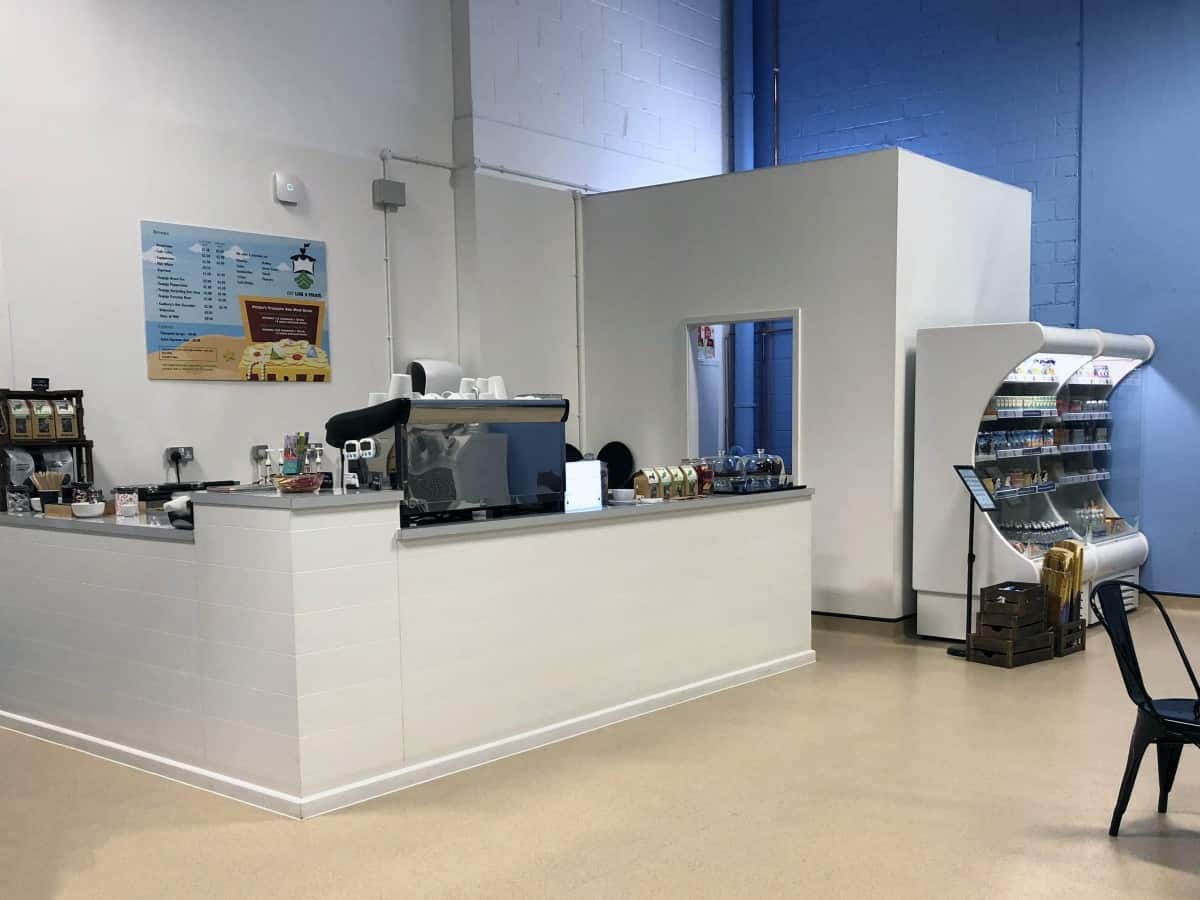 Do Pirates Landing cater for birthday parties?
Pirates Landing have a big pirate ship that they use for children's parties. This is where the party meal and celebration would be. Plus they would have time to play in the big frame too. Pirates Landing is just what we were hoping that the Magic Castle would turn into. It's a hub of the town centre that the whole family can enjoy.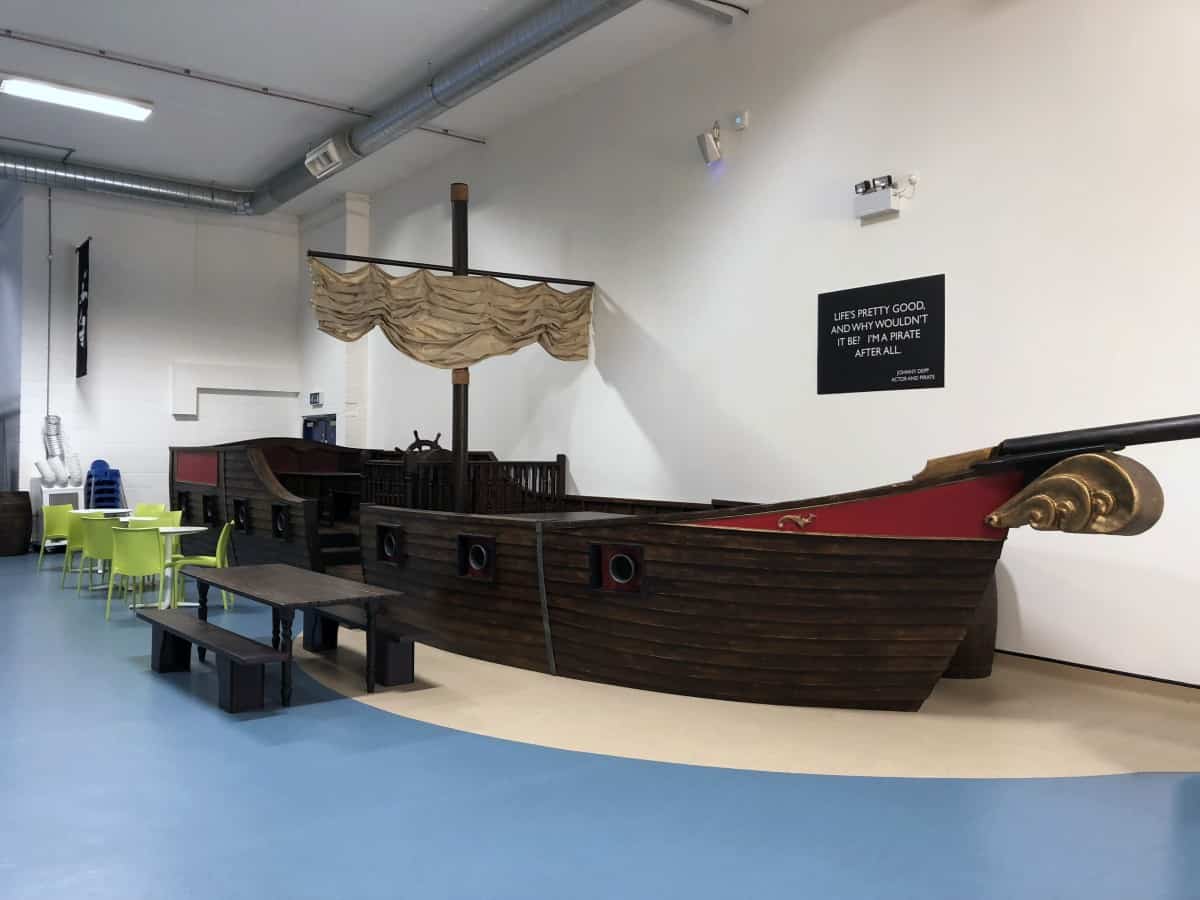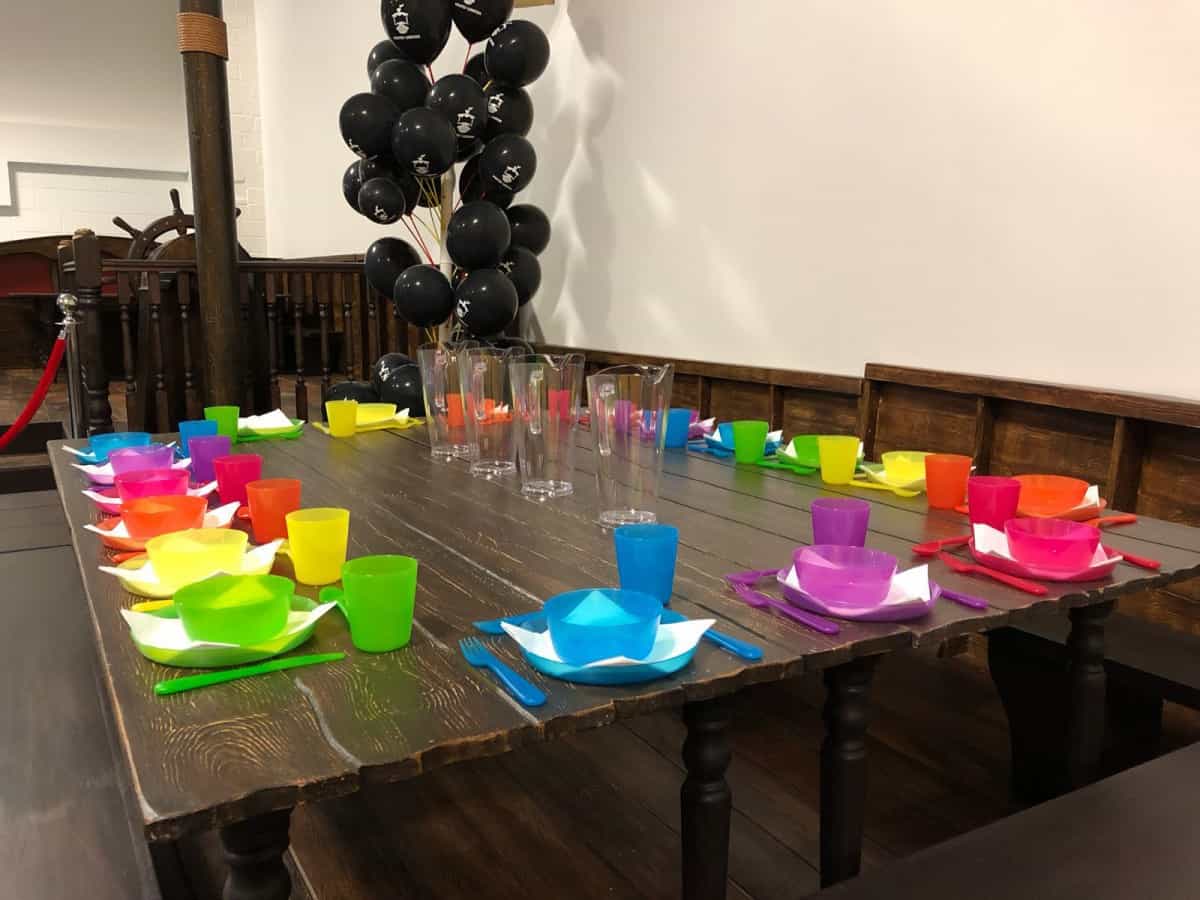 It's somewhere I will happily take the children at the weekend or in school holidays. I know they'll have a great time and I can sit and work for a few hours. There's music playing in the background and the sound of children enjoying themselves. The whole place is a safe and secure environment for children to just have as much fun as possible.
I'm so pleased Pirates Landing opened. I know it's somewhere we'll be visiting regularly – especially as an after school treat. If you're local to the area then definitely check out Pirates Landing. It really is a lovely soft play and I feel so lucky to have it on my doorstep.