We have lived in Camberley for the best part of ten years and actually moved here by accident. We found a house we loved and bought it without really looking at the local area much. But, now we've grown roots here and got to know the town we call home we wouldn't want to live anywhere else – especially now we've had children. Everything is so accessible and we have The Square shopping centre and The Atrium entertainment complex on our doorstep too as well as the prestigious Royal Military Academy just down the road.
Here are our favourite things to do with the children in Camberley:
Pirates Landing
The town soft play, Pirates Landing, opened its doors nearly a year ago and it's now one of the children's favourite places to visit. It used to be the Magic Castle soft play but had a really lovely renovation before opening as Pirates Landing. It's one of our favourite indoor play centres and great entertainment for the children. With facilities for children of all ages, various soft play areas, a healthy and varied cafe menu, wifi and plenty of seating it's somewhere we visit as often as we can.
You can read a full review of our first trip to Pirates Landing here.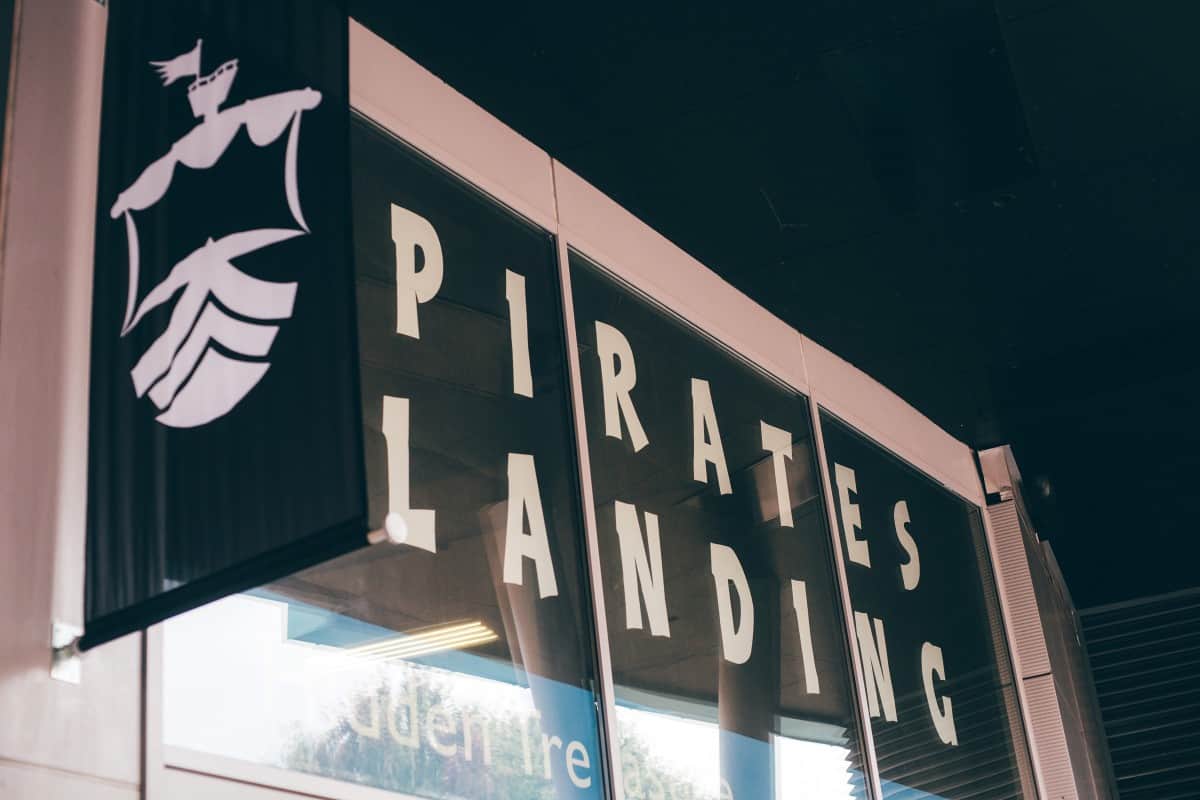 ---
Imagination
When the Imagination play centre opened in Camberley it was one of the only play options available – and we loved it immediately. It's a whole world of imagination for children from birth until they have outgrown imaginative play and inside it's rooms children can be anything they want to be. There's dressing up, a pirate ship to climb on, cars to ride on and so much play food too. Add to that a lovely cafe and you have a really nice outing for children.
You can read about our first Imagination experience here.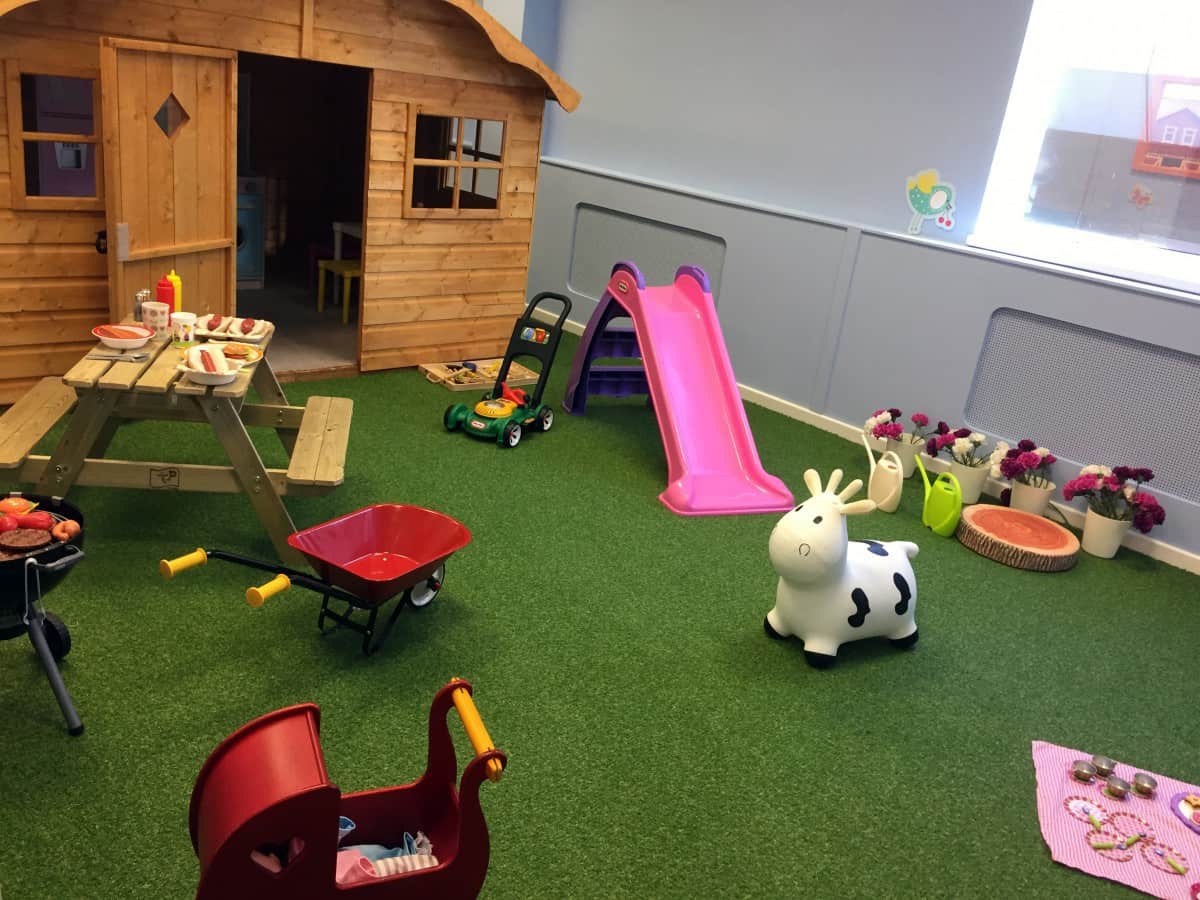 ---
Mrs Potts' Place
Until we visited Mrs Potts' Place we hadn't experienced anything like it in the area. It's a space for anyone to go and relax whilst letting their creative juices flow. The children love going there to paint money boxes or ornaments and there's no excitement quite like going to collect the finished creation a few days later. They have hot and cold drinks available and it's one of the most welcoming places in town.
You can read more about our trip to Mrs Potts' Place here.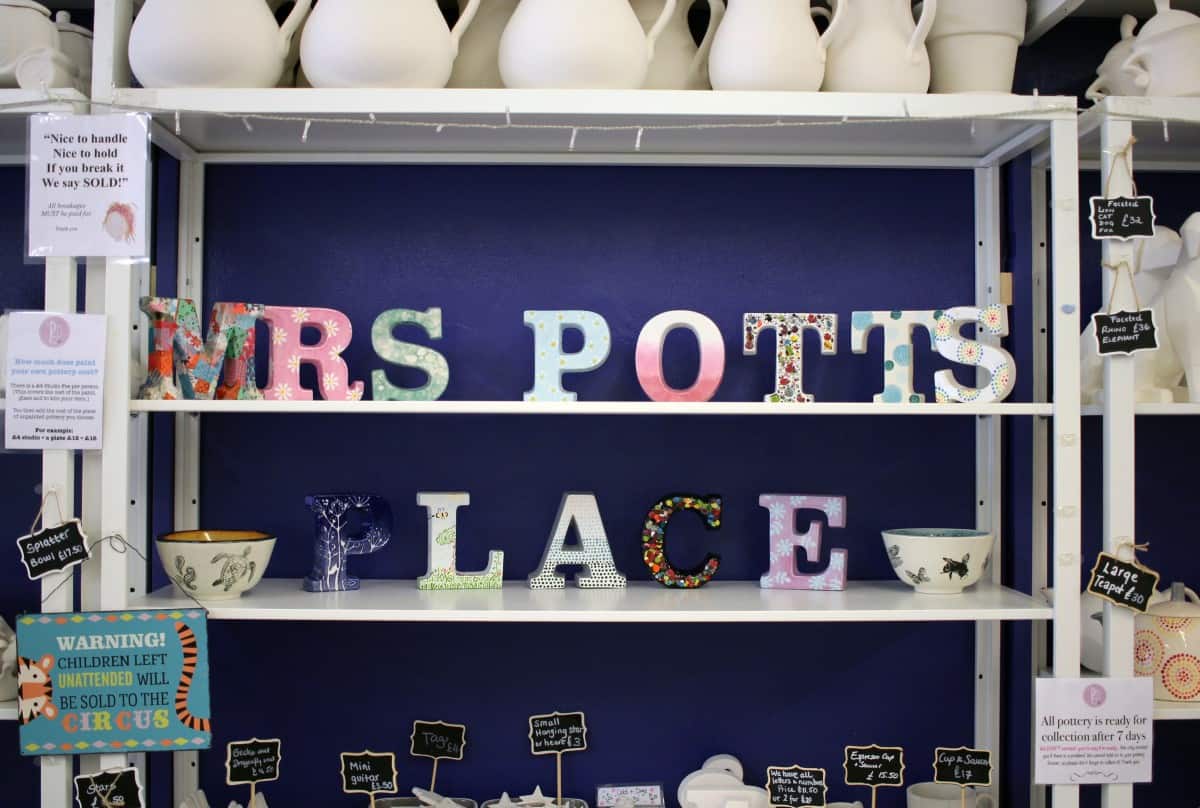 ---
Vue Cinema
The Camberley Vue Cinema is probably one of our most visited places in town. We go to their Mini Mornings regularly on a weekend or in school holidays and it's often a treat after school at the end of term too.It's a great size cinema with a really good range of movies at all times making it really popular within the local area.
---
Ten Pin
I think the Camberley Ten Pin bowling centre is a little bit underrated but the children love it every time we visit. With plenty of lanes, family meal deals, special offers on bookings and a little arcade full of a great range of arcade games too it's a great place for a wet afternoon or an evening out. Plus, it also has laser tag which is always popular.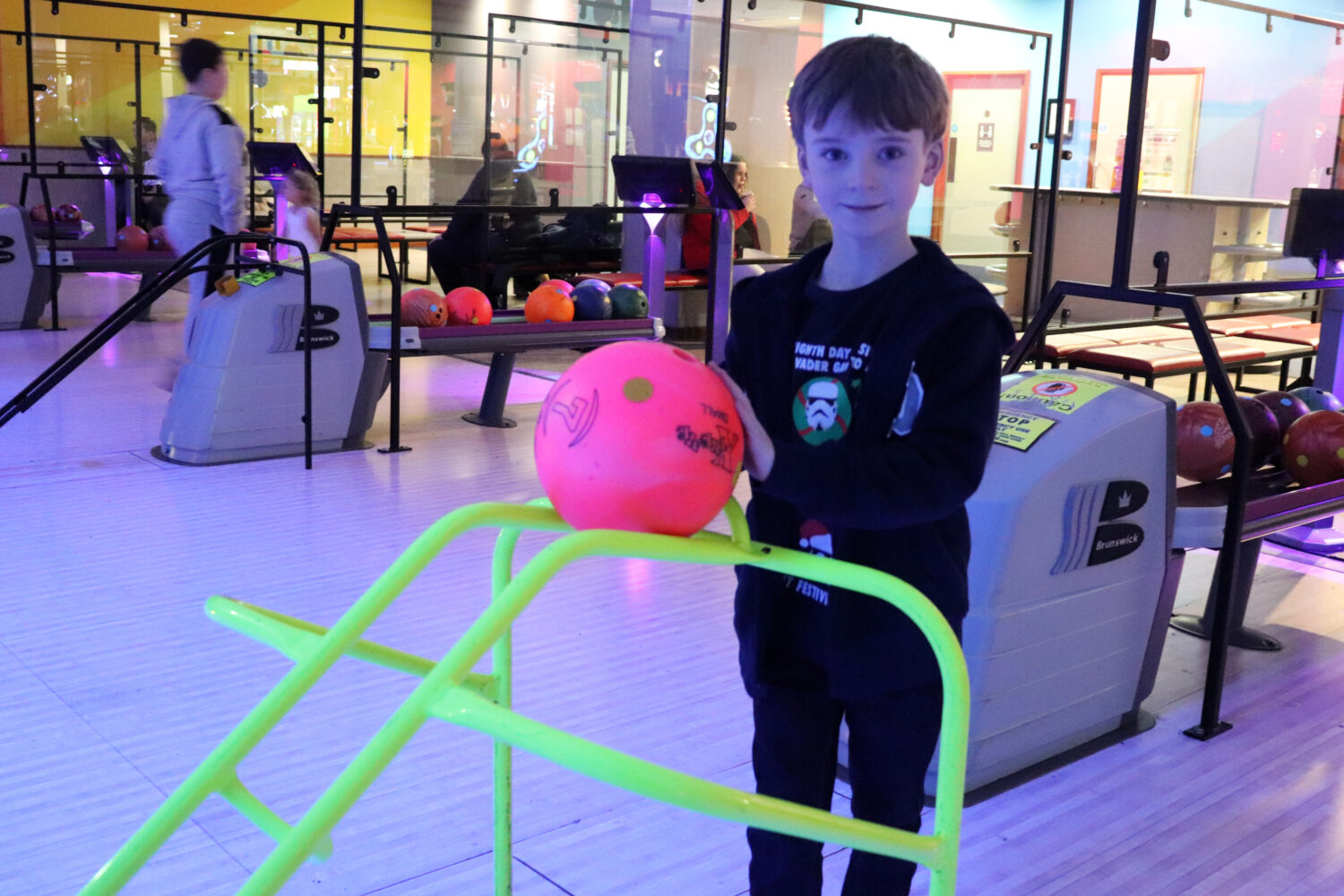 ---
Places Leisure Camberley
Camberley's leisure centre, the Arena, has been a hub of the community for years and has now reopened after a multi-million pound renovation. The children always loved going to Creepy Crawlies play sessions and these have been reintroduced and they also have things like roller skating on weekends as well as the swimming pool for a nice local dip. There's a fantastic Costa cafe in the reception area and Clip n Climb and soft play sessions too. It's a great addition to the town with activities for the whole family.
---
Surrey Heath Museum
We haven't actually visited Surrey Heath Museum to find out about their local area's historic events. But we're going to rectify that soon – we love going to museums. Surrey Heath Museum is a small, free to enter museum all about local Camberley history. It covers the Stone Age, Iron Age, Romans, Medieval Surrey Heath, Early Transportation, Highwayman, Coaching Inns, The Royal Military College as well as the Area's Agricultural and Horticultural past and the Development of Camberley.
---
Ruby Play Cafe
The newest place to play in Camberley is the Ruby Play Cafe. Billed as imaginative play for children under six, it hosts many creative sessions and activities through the week too. With a cafe and plenty of seating I know if our children were younger we'd be paying it a visit!
---
Camberley Theatre
We love seeing a show at the local theatre. There is always plenty to see and Camberley Theatre has really modern facilities and a fantastic auditorium as well as a car park directly behind it. LP had her birthday party there last year and it was fantastic too with so many party options available.
You can read more about our visits to see Pop Divas and Sleeping Beauty here.
---
Gravity Force
Just a little way out of the town centre is Gravity Force Camberley, our local trampoline park. The children love going to Gravity Force for a session and Little Man also had a party there last year. It's so much fun and it's somewhere they will never get bored of going.
---
Outdoor Spaces
There are so many green spaces and playgrounds to enjoy in Camberley and some of our favourites are Camberley Park, Watchetts Recreation Ground, Crabtree Park Camberley and Watchetts Lakes. It's so nice having places like this to enjoy on our doorstep.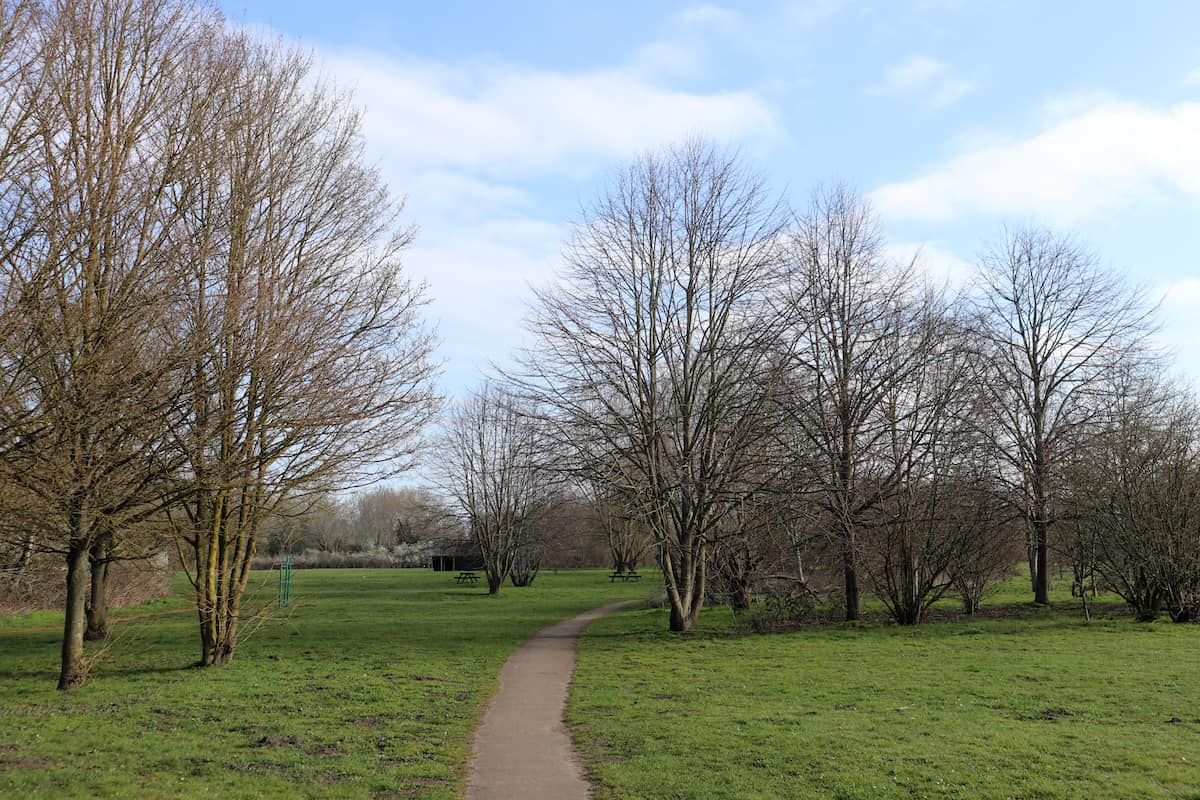 If you're looking for somewhere to visit a little further afield and things to do near Camberley, Frimley Lodge Park is always a great day out and one of the area's real hidden gems. It's got a huge car park with free parking and a real country park feel to it. It's one of our favourites to visit on a bank holiday or quiet weekend.
Legoland Windsor is also not too far away and we have some fantastic hotels nearby – with a Premier Inn and Travelodge in Camberley Town Centre and Macdonald Frimley Hall Hotel a short drive away. Chessington World of Adventures and Thorpe Park theme parks are just a little further too. And if we're looking for art galleries or museums for a family day out we tend to head to London – a nice adventure for a big family trip!
If you're looking for more things to do locally, these should give you more inspiration: