Disclosure: We were invited to see this show for the purpose of this post however all opinions are my own.
This afternoon we were invited to Camberley Theatre for the Camberley leg of the High Jinx Circus tour, a show that is currently making its way around the country. We always love visiting Camberley Theatre. It's our closest theatre but it's also easily accessible with parking right next to it, it's always lovely and clean and every seat in the auditorium gives a fantastic view of the stage. Camberley Theatre always know how to put on a good show.
High Jinx Circus
High Jinx Circus comes direct from the world famous Blackpool Tower circus thanks to Michael Jordan. It's a fast paced mix of amazing tricks, grand illusions and circus thrills that aim to leave you amazed, puzzled, scared but always all entertained.
I took the children along to see High Jinx Circus and we didn't really know what to expect – just that it was a circus show on the stage. After a slight hiccup at the start, the show got underway with bright lights, music and dancers in gorgeous costumes.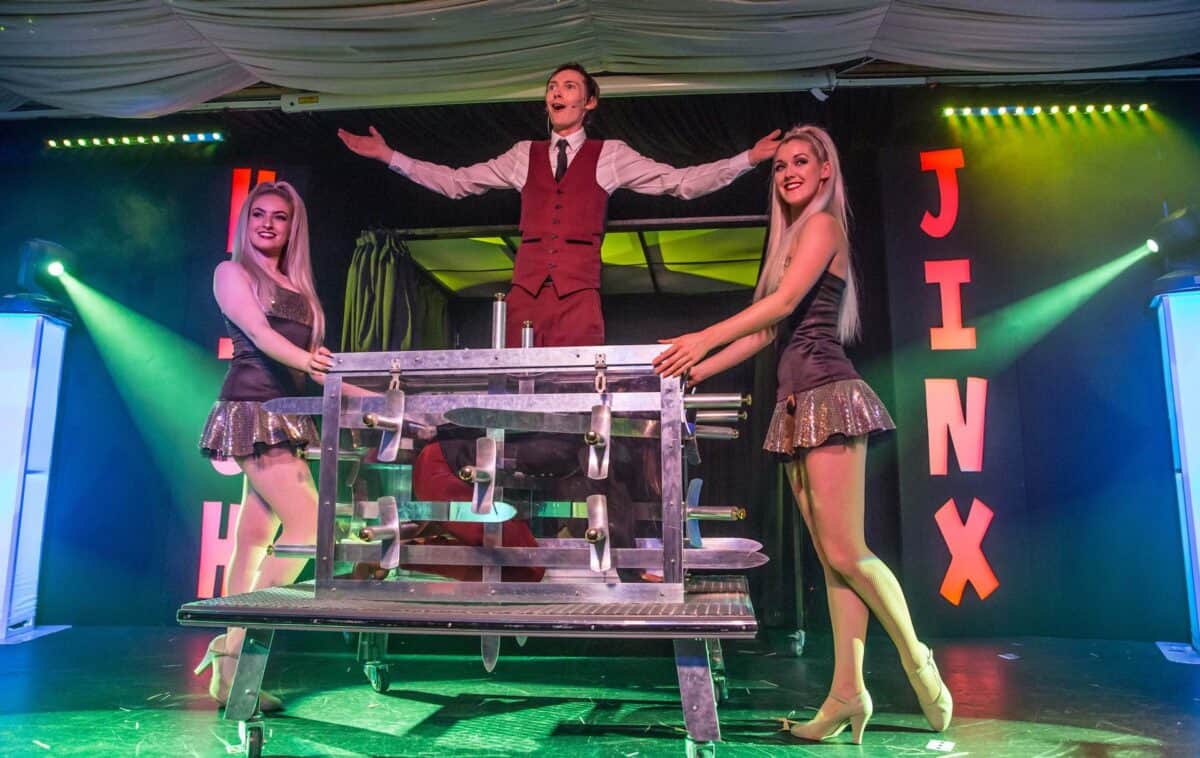 Michael Jordan is great at what he does. He's engaging and funny, drawing the audience in with every joke, comment or trick. There's plenty of audience participation throughout the show and Michael leads every stunt and trick beautifully. He was a pleasure to watch.
Michael is accompanied on stage by Tamsyn Sear. Tamsyn spends the show being stuck in tiny boxes whilst seemingly being stabbed with swords and cut into slices! The illusions are fantastic and no-one in the audience had any idea how the were created. All we knew is that Tamsyn should be in little pieces but no, she was right there smiling on stage.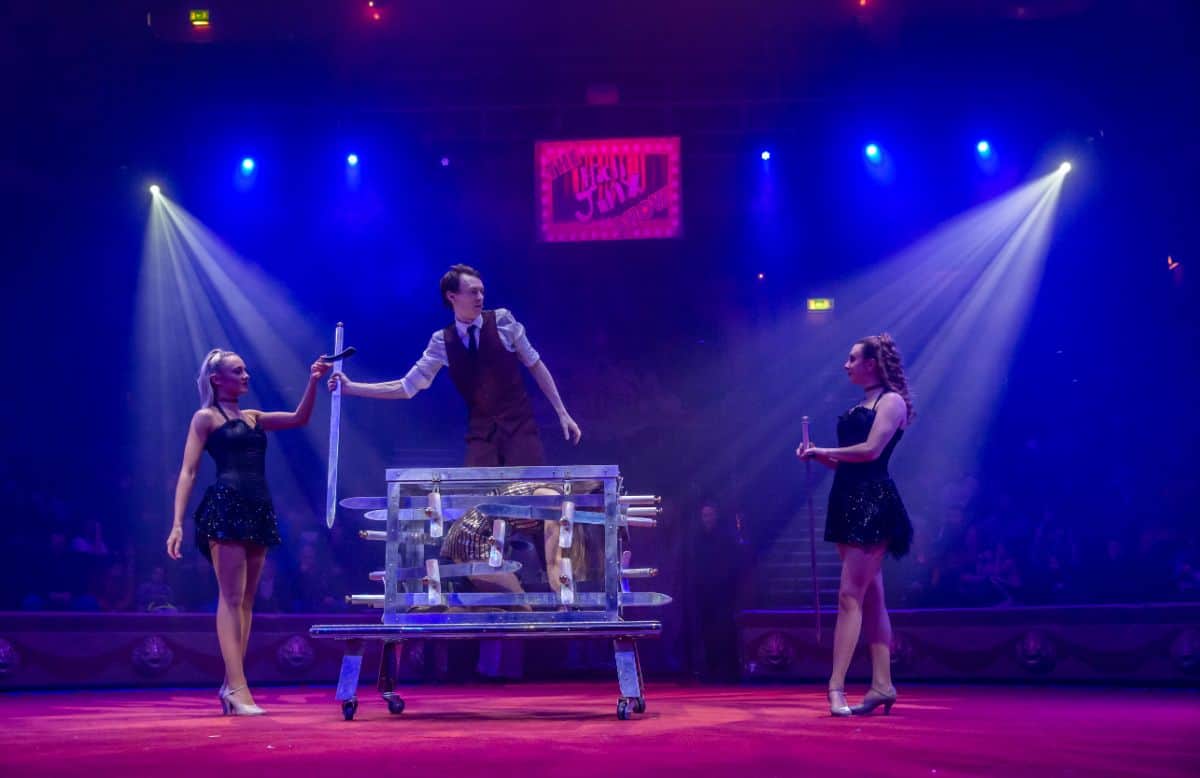 Every time Tamsyn appeared we knew we were in for a treat. From moving between sealed barrels to escaping from a perspex box surrounded by swords. Seeing is believing and yet none of us could quite believe what we were seeing!
There were fire tricks, knife throwing stunts, card tricks and even a three wheeled unicycle! The whole show had us on the edges of our seats and it was the perfect mix of bonkers, insane and inspiring. There was plenty that the kids would never try at home but a few tricks that they would love to learn. Any show that can inspire a child to try something new gets a big thumbs up from me.
We absolutely loved High Jinx Circus. The name suits it perfectly and throughout the show the tricks and stunts got progressively harder and more dangerous. I never expected to see a man juggling knives whilst riding a three wheeled unicycle but that's High Jinx Circus for you – you have no idea what to expect yet walk away with the biggest smile on your face. It's wow moment after wow moment and all ages will love it.
You can find out more about High Jinx Circus and find a show near you over on their website and see all upcoming shows at Camberley Theatre here.