We had a little holiday in the New Forest at the start of June and on our way home we stopped off at Moors Valley Country Park in Ashley Heath near Ringwood Dorset. This is somewhere I'd heard a lot about from other bloggers and somewhere I couldn't wait to visit.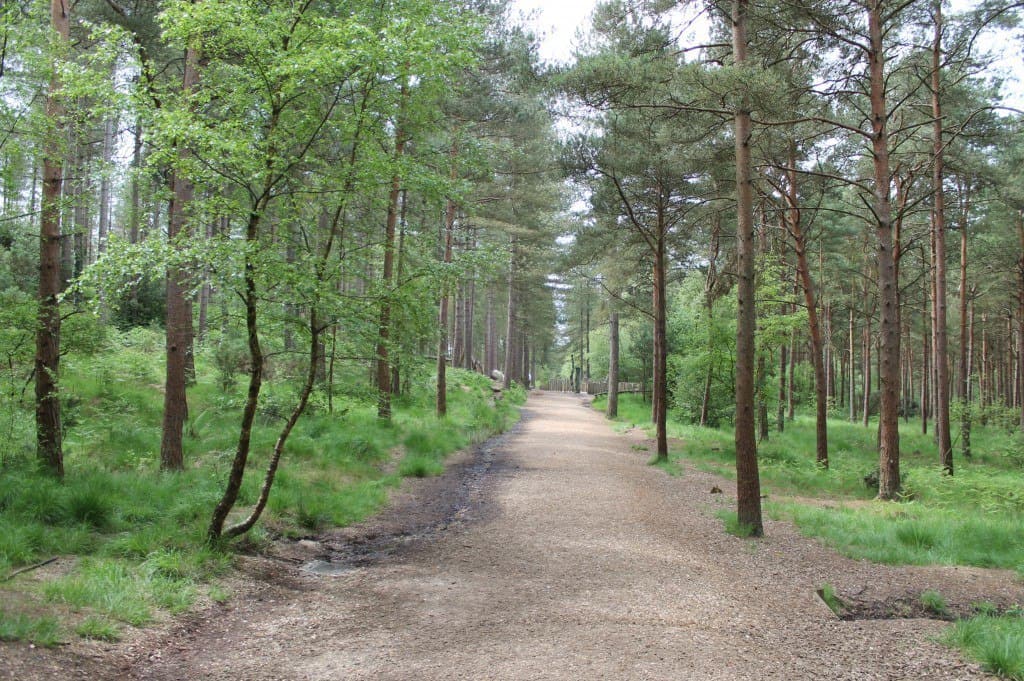 Is Moors Valley Country Park expensive to visit and park at?
The great thing about Moors Valley is that it's part of the Forestry Commision and you only have to pay car parking when visiting – Entry is free. Parking does seem quite expensive at around £8.50 for the day but considering that is the only thing you pay it really is a great value day out. Add to that the fact that you can buy a season ticket for just £49.50 a year and Moors Valley could be your new favourite place to go!
What were our first impressions of Moors Valley Country Park?
When we arrived at Moors Country Park there was plenty of parking and we realised it is also a Go Ape location – Great fun watching people clambering about in the trees or zipping past on their segways! There's also cycle hire available that would be great when the kids are bigger.
We found the Moors Valley Play Trail and LP loved exploring the different areas – Climbing frames, tunnels, mazes, activity trails and more there is a huge amount for children to do although I think it is all aimed at slightly bigger children, maybe age 3+.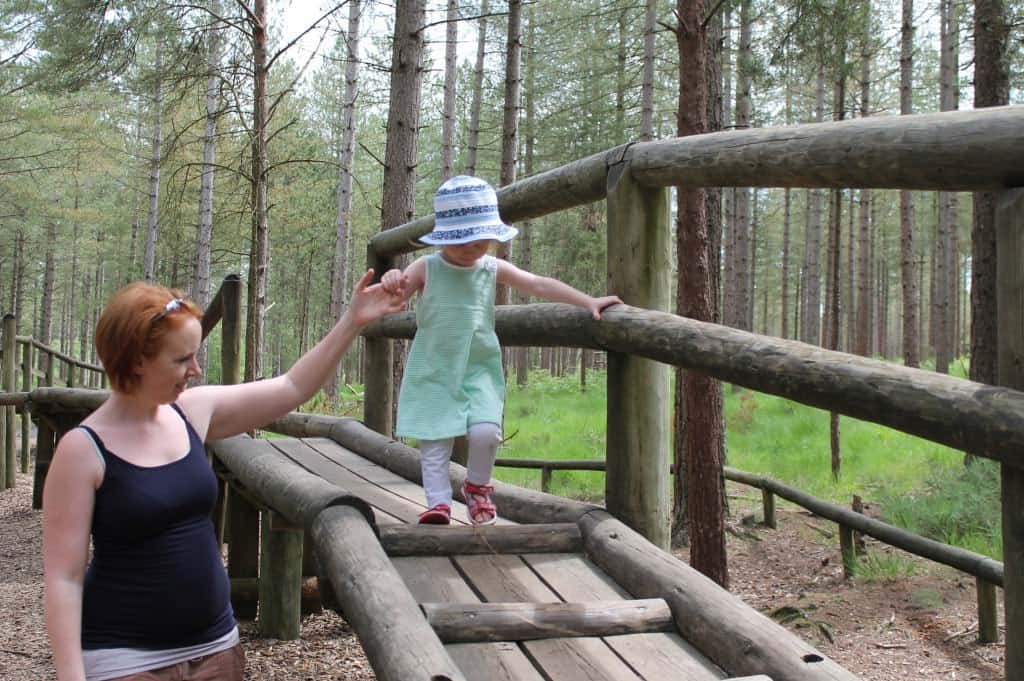 What activities are there at Moors Valley Country Park?
Moors Valley Country Park and Forest also has a little steam train that we unfortunately didn't get a chance to go on and two adventure playgrounds, complete with zip lines! With plenty of places to sit and relax, have a picnic or just watch the world go by you could easily spend a whole day at Moors Valley with so much to do for the whole family.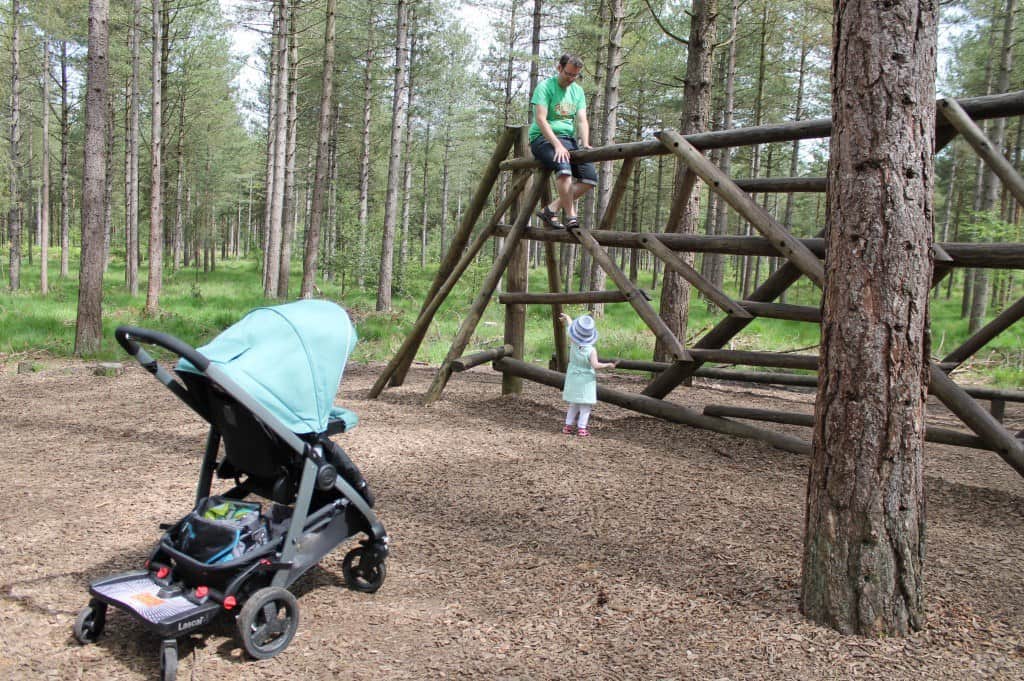 What are the dining facilities like at Moors Valley Country Park?
We had lunch in the Moors Valley Seasons Restaurant next to the Visitor Centre and found it to be good value with large portions and really family friendly. There was a lot of seating both inside and out as well as clean toilets – Always a bonus!
Moors Valley is also home to GoApe with their Tree Top Adventure and Tree Top Junior courses as well as Forest Segway. This would add so much to any woodland day out.
Overall Moors Valley Country Park was a lovely day out. LP loved exploring, Little Man just liked being outside and we all had a great time before we set off home. It's somewhere we could have happily stayed for a few hours longer.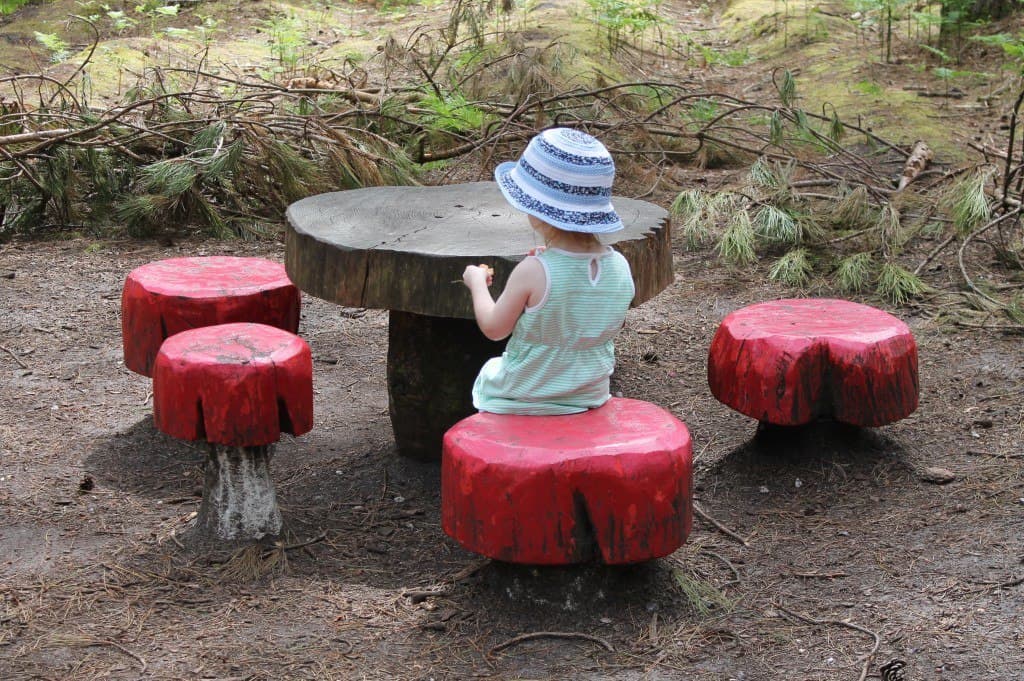 Moors Valley Country Park is such a great day out. You can find a Moors Valley Country Park map for the play trails here and for reference the address is: Horton Rd, Ashley Heath, Ringwood BH24 2ET