Disclosure: We were sent the featured products for the purpose of this post however all opinions are my own.
This post contains affiliate links and I may receive commission if you visit a link and buy something. Purchasing via an affiliate link doesn't cost you any extra, and I only recommend products and services I trust.
We are big fans of the Harry Potter books and movies and when we were sent the Wow Stuff Harry Potter Invisibility Cloak to try out, we instantly knew it would be on a lot of Christmas lists this year!
In the wizarding world of Harry Potter, the invisibility cloak was gifted to the young wizard during the first book, Harry Potter and the Philosopher's Stone by the Hogwarts' Headmaster Dumbledore. Harry was always meant to have it as it in fact belonged to his father James when he was at Hogwarts, and he left it with Dumbledore as he knew he would know what to do with it. The cloak of invisibility was much more integral to the overall Harry Potter story towards the end and is a fan favourite, ever since Harry used it to sneak into the library and into the restricted books section. You can now recreate your favourite scenes from the movies and make yourself disappear in your own living room with your very own brand new Harry Potter invisibility cloak.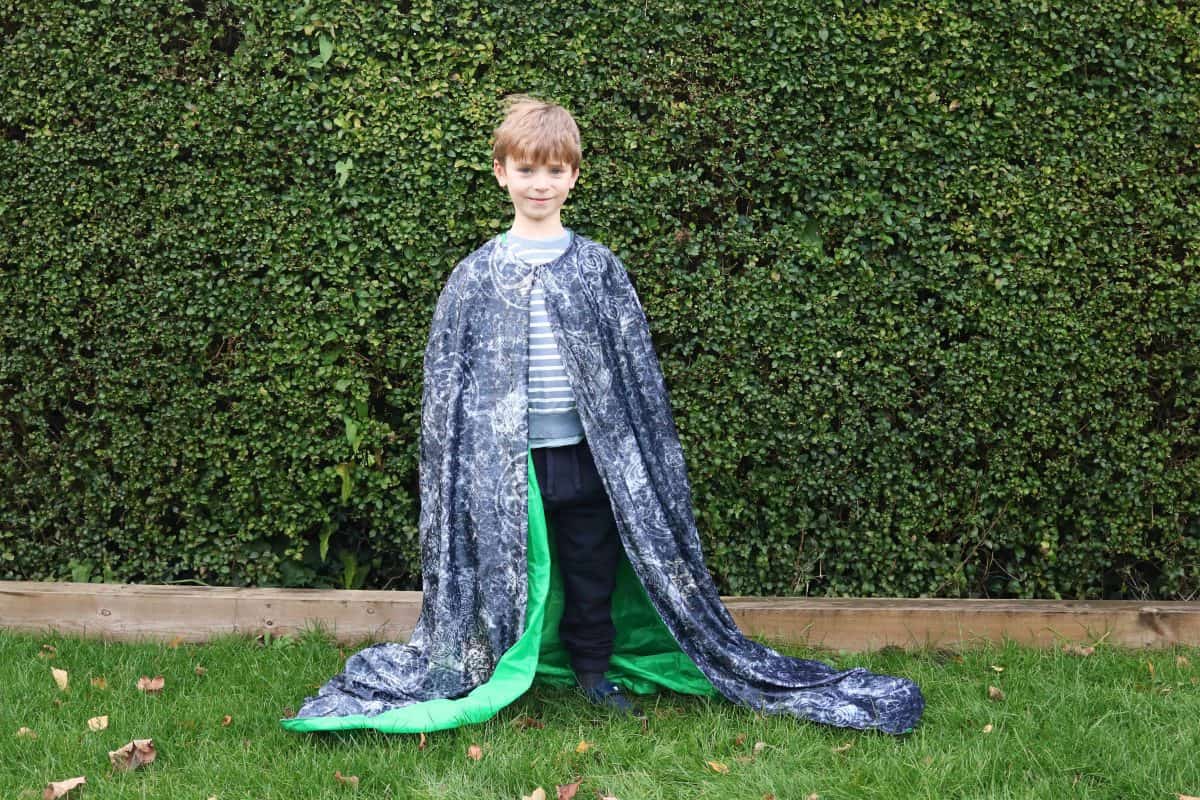 Once you have downloaded the Android or iOS app, you need to register the cloak with a unique code that is printed on the instruction sheet. Once you have done this, it's very easy to follow the instructions on the app to set your scene.
You have to keep your device absolutely still when using invisibility mode, and the Invisibility Cloak comes with a handy stand for a smartphone. Our iPad Mini fit comfortably on it too, but I'm not sure a full sized iPad or larger Android tablet would.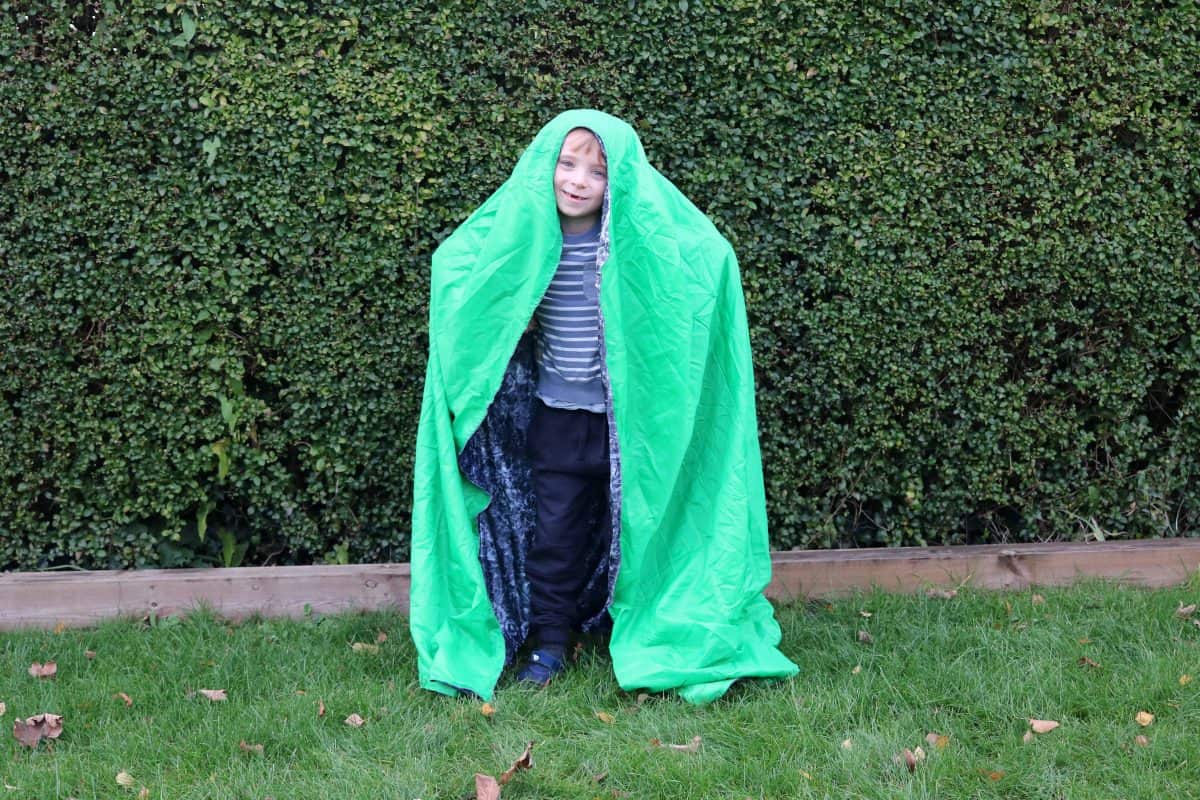 If your device has two cameras you can use the forward facing one so that you can see what you're about to record as you're doing it. The app allows either single photos to be taken straight away or on a timer of up to ten seconds allowing you to get into position. You can also save short video clips of the cloak in action, perhaps you popping out of thin air or maybe just a floating hand across the kitchen! The possibilities are endless. The only thing that might improve the Invisibility Cloak would be different sizes for children, as it is one size that comfortably fits an adult standing up, but it swamps a smaller child, dragging along the floor.
The cloak uses green screen technology to make the cloak disappear and it would be great if the app could incorporate other backgrounds. Making the children disappear along a Hogwarts corridor or in Hogsmeade Village using the cloak to hide. The cloak app really makes such a refreshing change from typical video games!
The Invisibility Cloak is lots of fun and can keep kids and adults alike entertained for hours. You are only limited by the space you are in, as the camera has to be kept still it's not possible to follow someone around the house or garden, moving stuff around as if by magic. Regardless, it's great fun and the actual cloak itself feels very authentic and looks just like the one from the movies. It's weighty enough to swish around like a real wizard and even has a little clasp that does up around your neck so you can have both hands free or you can go for the classic floating head look!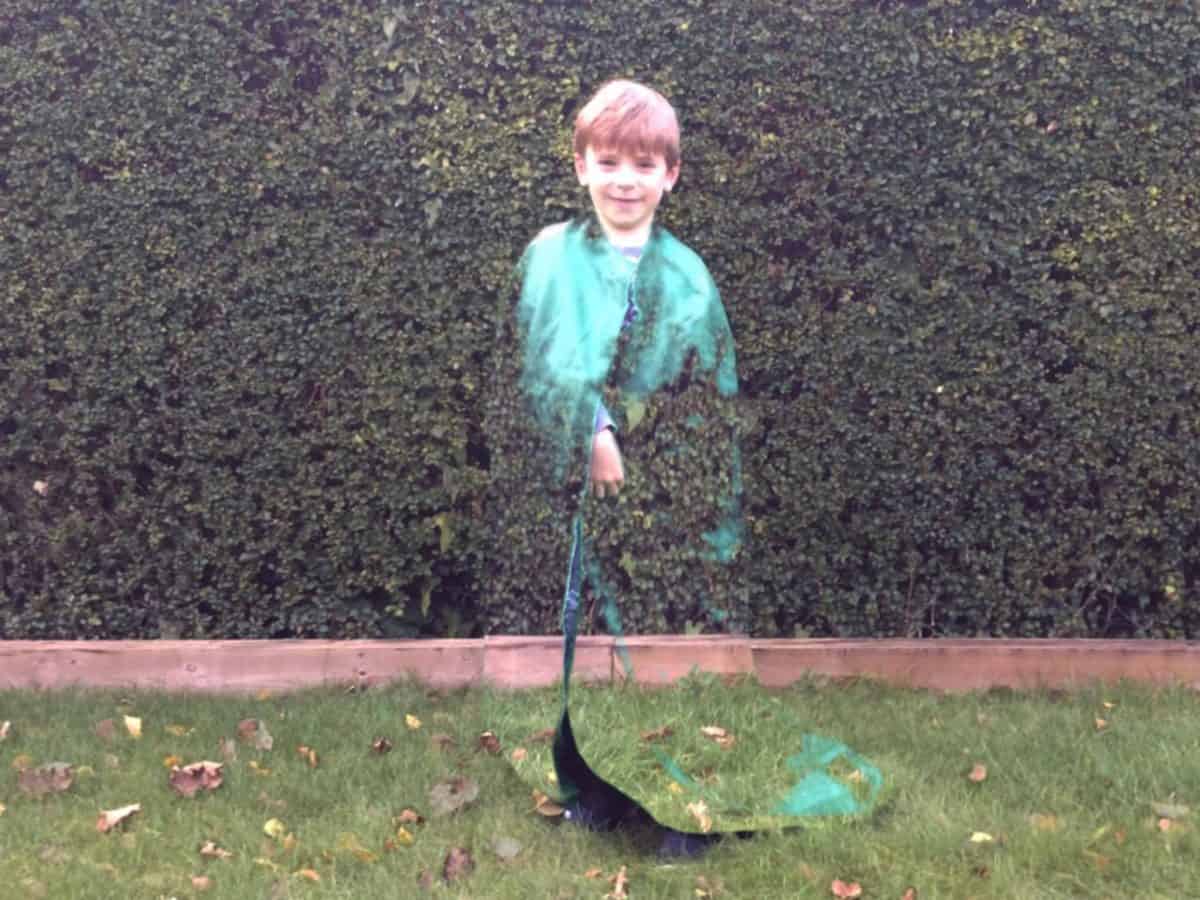 We have had great fun playing around with the Invisibility Cloak and it is perfect for a rainy day activity when stuck indoors and will be a firm favourite for Harry Potter fans in years to come. It's definitely a great party piece that I could see everyone taking turns using around the Christmas tree and a real novelty that the whole family can enjoy together.
The Wow! Stuff Harry Potter Invisibility Cloak has an RRP of £49.99
The quality of our iPad photos are not the best so here's a video from The Brick Castle showing the Invisibility Cloak in action.