When we were in Cornwall for a family holiday we visited somewhere that I hadn't even heard of before, Trebah Gardens near Mawnan Smith in Falmouth. I didn't know much about Trebah except that it was gardens, water features and a private beach all in one. It looked like the perfect day out!
What were our first impressions of Trebah Gardens?
When we got to Trebah Gardens there was plenty of parking available and the main entrance was large, bright and welcoming with access to the cafe, gift shop and garden centre. We bought our tickets and went off to explore.
Is Trebah Gardens accesible with a pushchair or wheelchair?
As we had the double pushchair with us, as Little Man was just a baby, we were limited to which routes we could take and made our way to the accessible route around the gardens. The whole place was beautiful with huge shrubs and trees, flowers and greenery. Everything was so well looked after and you could tell the trees had been there for a very long time!
We walked for quite a while and LP coped amazingly, she loved exploring, peering under bushes and spotting flowers. There was so much to look at that you could easily spend a whole day there and not see everything.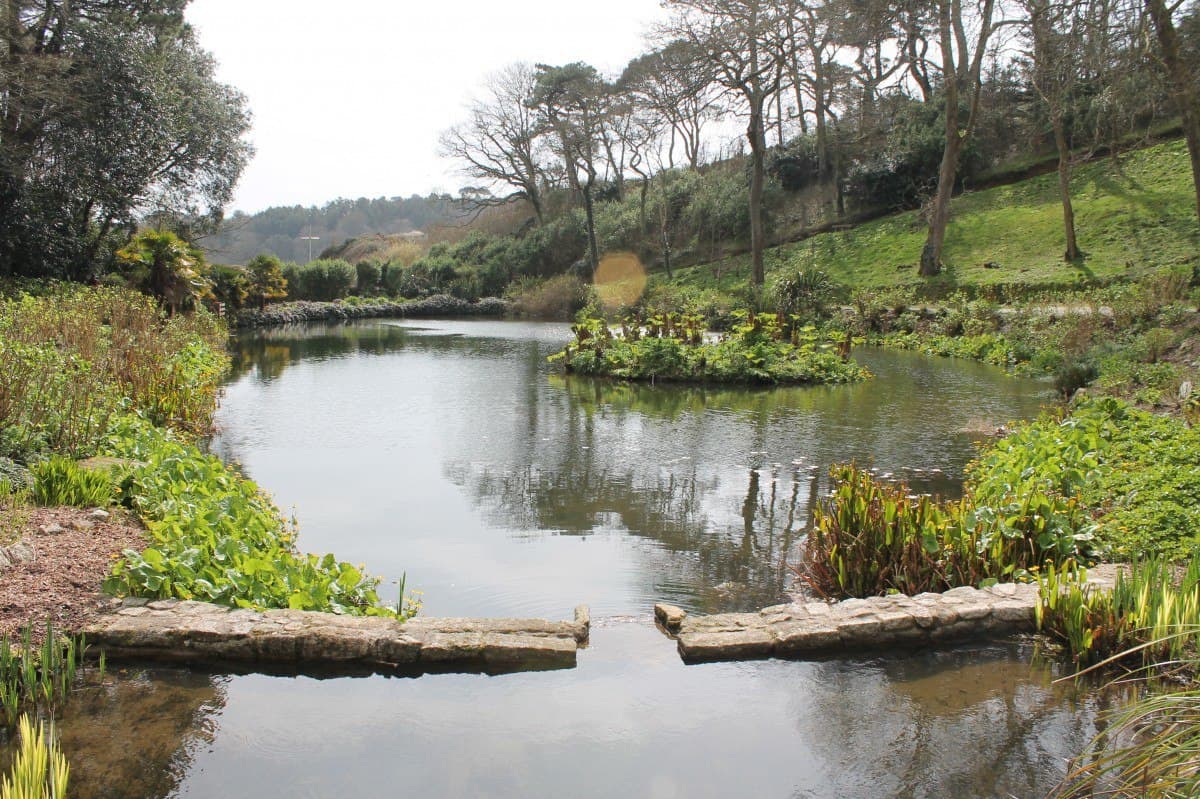 We followed the paths down to the beach and were disappointed to find that the food and drink hut on the beach was closed – I guess the start of April when we visited wasn't very busy but considering the only other place to buy refreshments was at the entrance it would have been nice to have been able to stop and have a drink. Because of the lack of drinks and ice cream we didn't bother to stop at the beach and instead carried on walking, doing a big loop to take us back to the start.
Some parts of Trebah Gardens are incredibly steep and there are parts that are high up with no fences or rails. This did worry me slightly with LP but as long as you are careful then you shouldn't have any accidents.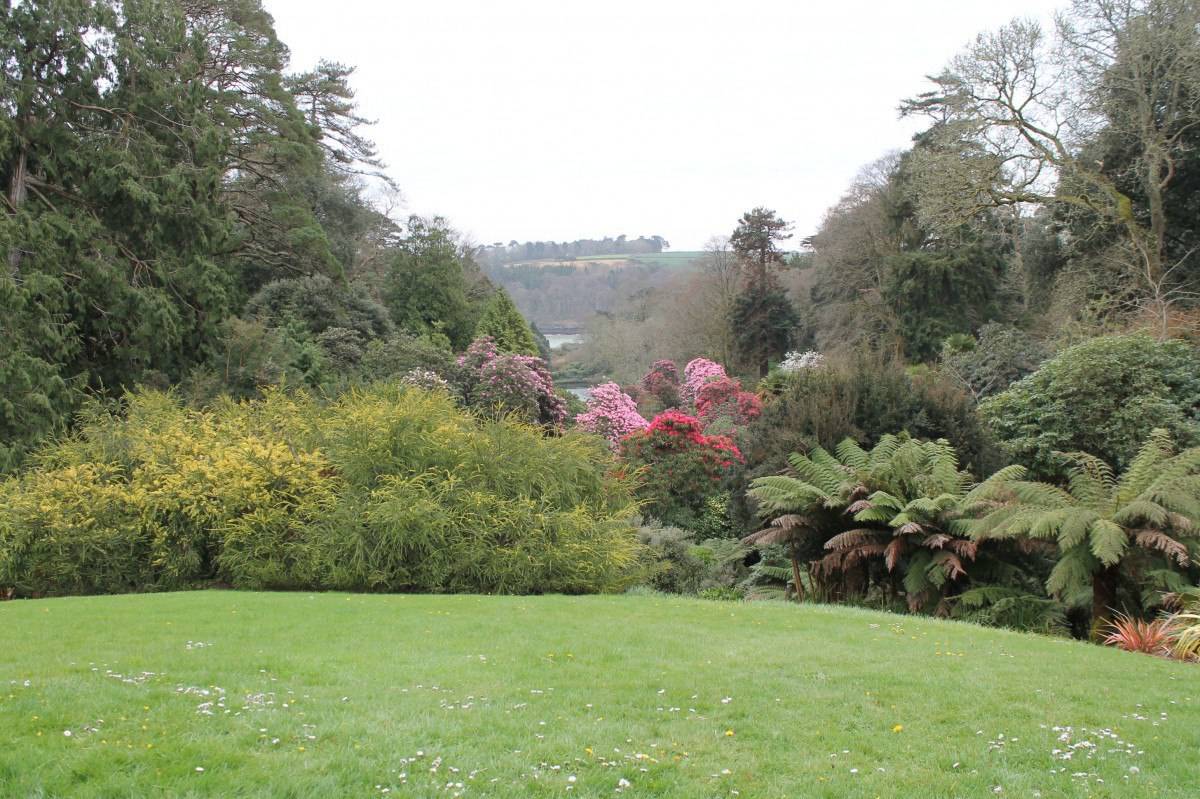 The route took us past ponds full of fish, waterfalls and huge plants that I have never seen before. LP even had a little wall to climb on, puddles to splash in and grass to run across – This really is a great place to take children especially as there was a big adventure playground there too!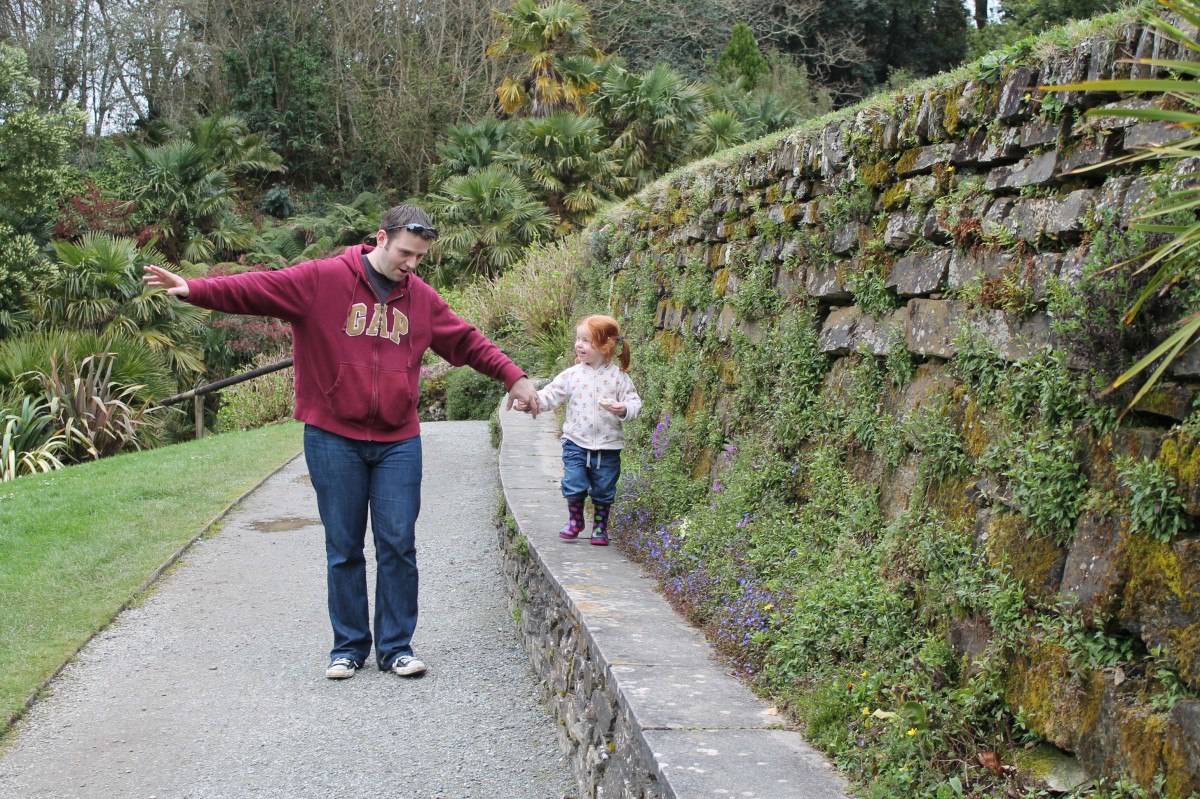 Is Trebah Gardens expensive to visit?
Kids under 5 go free and adults are £9 each – I have had a lot more expensive days out that have a lot less to offer than Trebah Gardens and we will be visiting again when we're next in Cornwall. It's also worth noting that Trebah Gardens is a dog friendly attraction – as well as being so child friendly and buggy friendly too!