Disclosure: We were invited on this day out for the purpose of this post however all opinions are my own.
Last month I had my first Go Ape experience when Lauren invited me to join her on the high ropes course. Just after that Go Ape launched Nets Kingdom at Go Ape Black Park near Slough and invited us along to review it. We thought it would be the perfect activity for LP's birthday and not as scary as actual Go Ape so great for our not so fearless youngsters!
Black Park Country Park is easy to find and well signposted. It has a good size car park but be prepared to queue to pay for parking. We arrived just a few minutes before our Nets Kingdom session and they moved us to the next session as Dave was stuck in the queue waiting to pay!
We were given Nets Kingdom wrist bands to wear which distinguished us from each other. Under fives have to be accompanied by an adult and so Little Man and Dave had matching purple wrist bands. LP and I had blue ones which meant we could go off on our own and there was also a spectator option where you were allowed in Nets Kingdom but purely to watch.
The session started with a safety briefing and then we were allowed onto the equipment and had two hours play time from that point. I stayed on the ground and Dave went up into the nets with the children. Although LP is now six she wasn't confident to go up by herself for most of the session and so it's worth baring in mind that if your children are over five although they don't need an adult climbing with them they may want one to be there.
Go Ape Black Park Nets Kingdom is well laid out with three big green slopes that you climb up but can also use as an exit route too. There are then a couple of slides that you can come down and so many different things to do up in the nets – big nets to run around, jump on and sit down and have a rest. There are nets filled with giant balls to push around and jump on, walkways and treehouses to explore and so many different holes to climb through.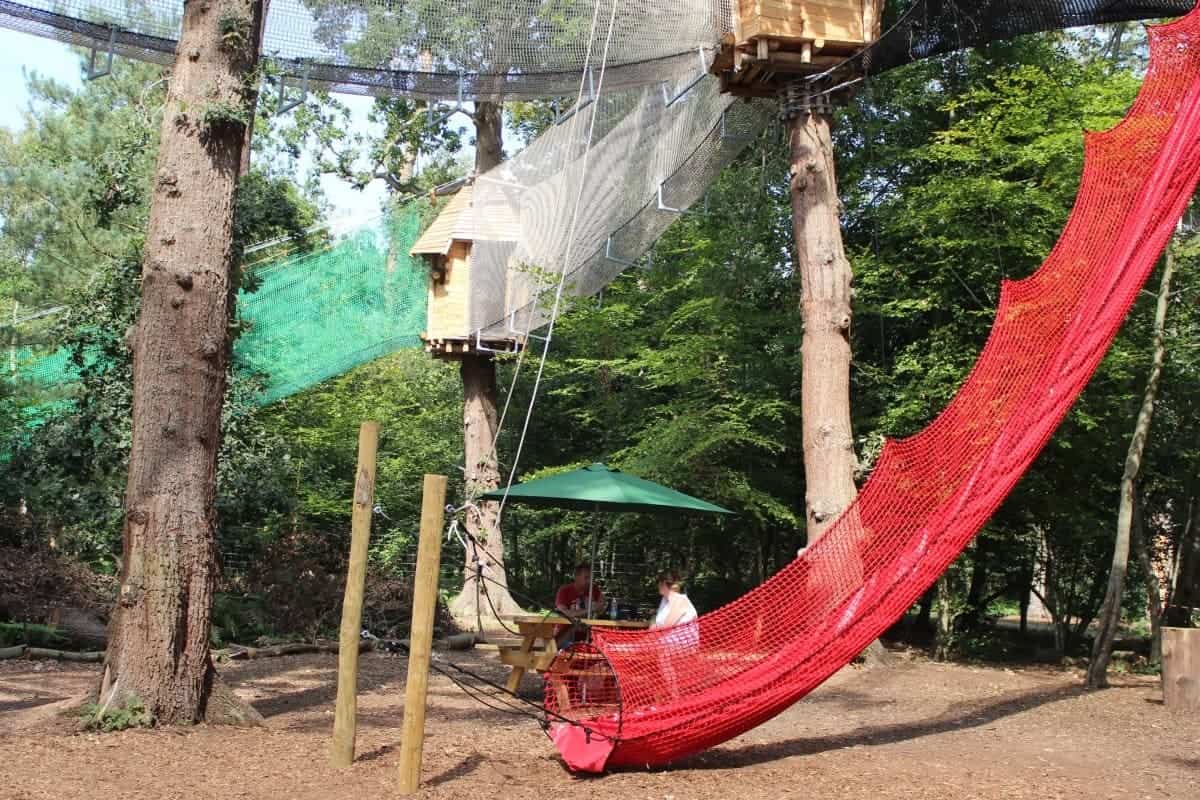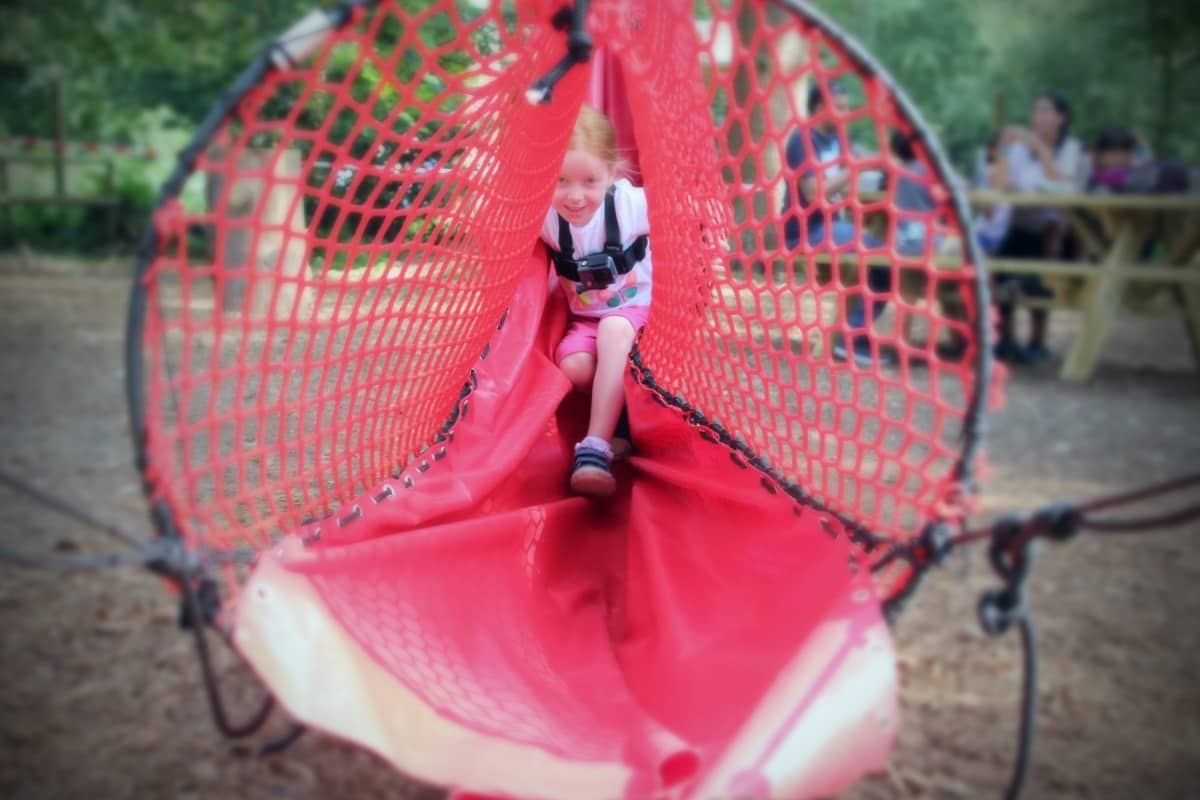 Underneath the nets there are lots of picnic tables laid out but during our session there were more people than picnic tables – it was Bank Holiday Monday and really hot so it seemed like everyone had decided to do Nets Kingdom that day! More tables would have been appreciated and there was also a little cafe to buy drinks and snacks or you were able to take a picnic with you. There was also a big camping style water bottle to help yourself to water at but the cups for this and water ran out pretty quickly – a more permanent water option would be a great addition.
LP and Little Man really enjoyed Go Ape Nets Kingdom and for us two hours was plenty of time – maybe even slightly too long. They had a really nice time playing then we had a picnic lunch and then had another chunk of playing before we left.
We did find that because it was so busy there were quite a lot of teenagers bouncing up and down the access ramps which made the children really nervous but when you have a session that is anyone from toddling to adults you will end up getting a mix of ages and abilities. The children had a really nice time and although they got scared at times it's definitely something we would do again in the future. There is also a Nets Kingdom Sherwood Pines Go Ape as well if you're in that part of the country.
Here's a Nets Kingdom video of our day so you can see the action for yourself: