Disclosure: We were invited on this break for the purpose of this review however all opinions are my own.
There is nothing like a spa break with a good friend and when I was invited to stay at the Homewood Park Hotel and Spa I took Hayley along too. Homewood Park is just outside of Bath and situated in beautiful countryside. When I walked from the car to the hotel it felt so lovely and peaceful, I couldn't wait to get inside.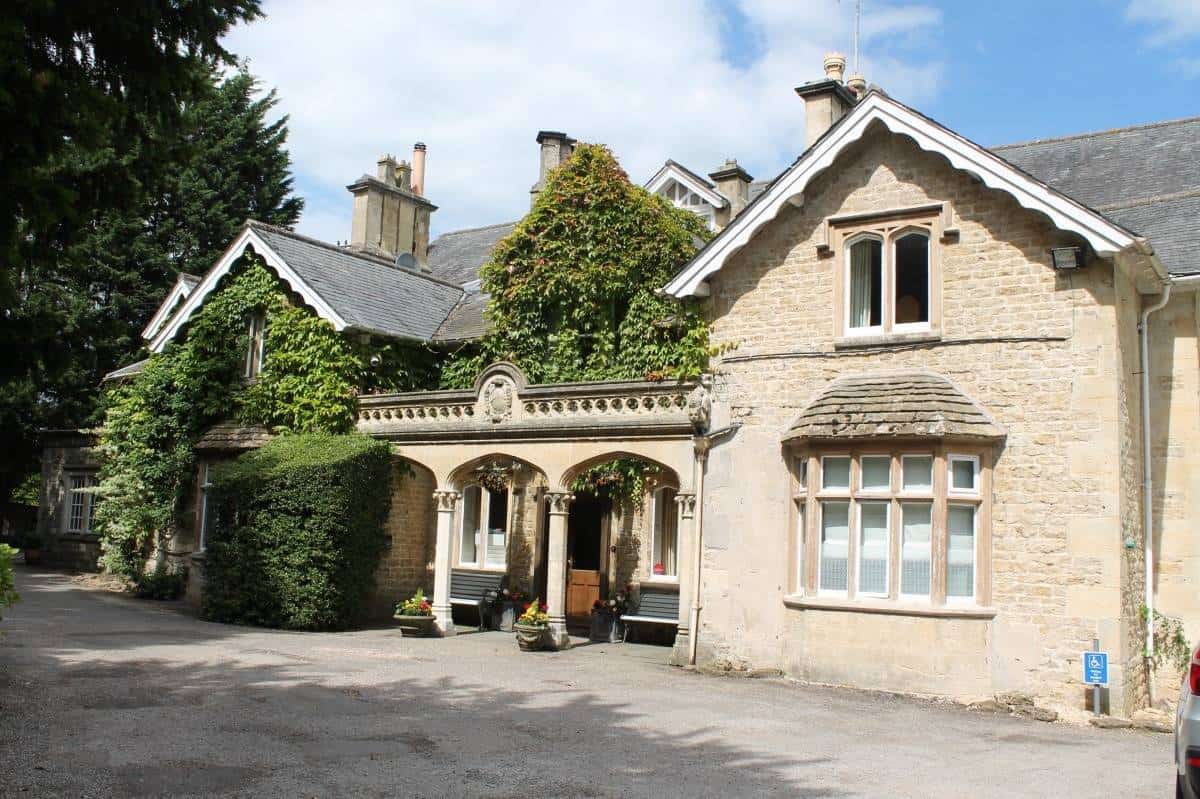 Homewood Park Hotel and Spa is a beautiful old building with so much character. The main room houses the restaurant, bar and lounge – as well as bedrooms and we were given a Garden Suite, located just outside of the main hotel building in the gardens.
The garden suite was amazing. The perfect place to relax and unwind. The main door opens into a foyer with a bathroom, toilet and bedroom leading off. It's like having your own apartment. We were impressed from the very start.
The bathroom was beautiful with a big freestanding bath and a wet room style shower that felt amazing after a long day. There were so many towels and complimentary toiletries – easily one of the nicest bathrooms in any hotel I've stayed at.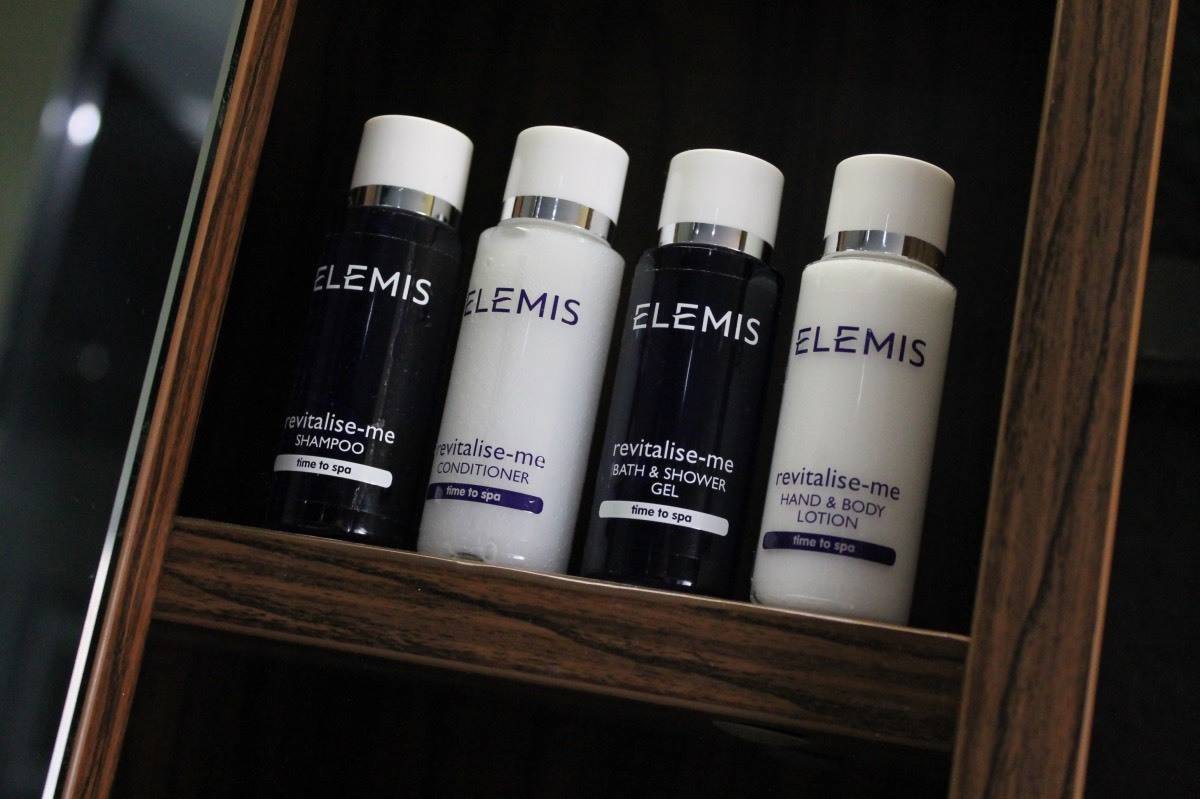 The main bedroom was a really good size with a sofa, comfy chairs and plenty of storage space as well as big doors that led out onto a terrace with a seating area, perfect for an evening drink.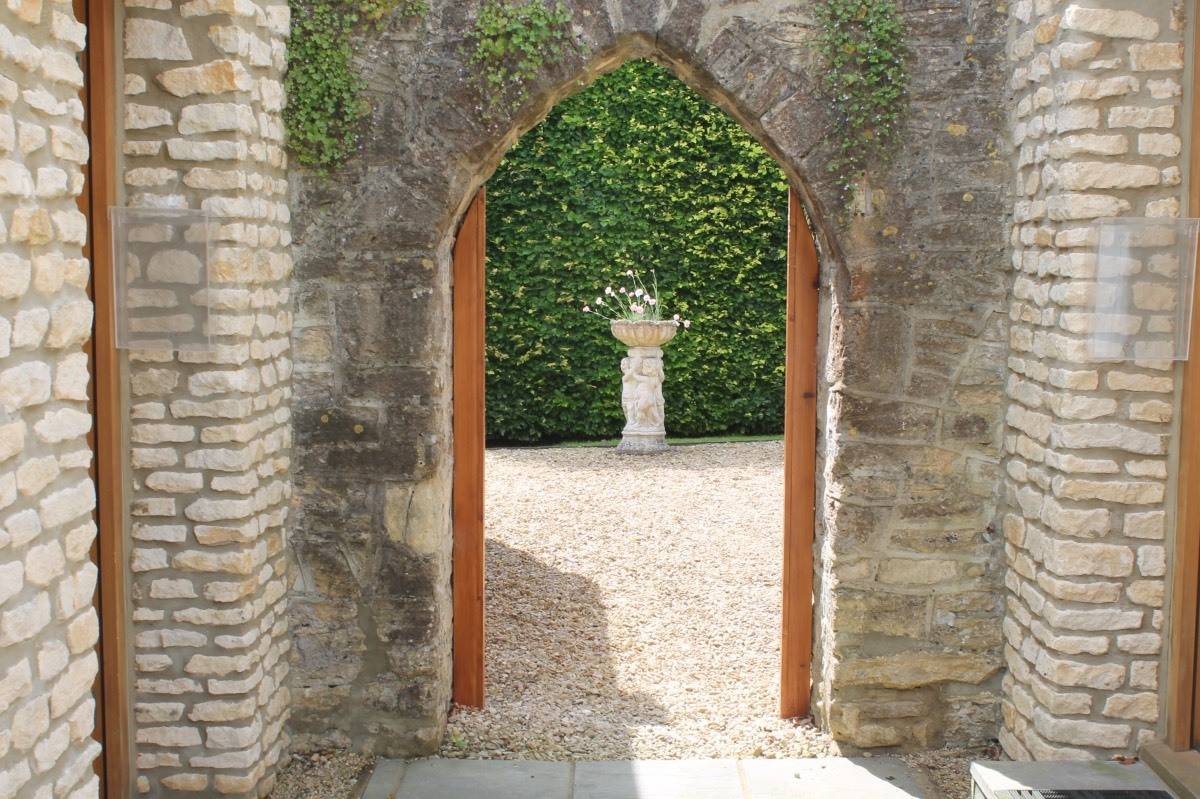 Our main aim of our stay was to make the most of the spa facilities, unwind and relax and we couldn't have been happier to see the heated outdoor pool, the perfect place to relax in the sun. It felt like we were abroad and not in the middle of the Somerset countryside.
Next to the pool was the Homewood Park Spa, a sauna and steam room as well as plenty of loungers and comfy seats all around a hydrotherapy pool. There really isn't much else you need from a spa and it was perfect. There were magazines to read, treatment rooms and water when we needed it. Hayley had a massage which she really enjoyed and would definitely recommend.
We had dinner in the Homewood Park restaurant but before that we were shown to the bar to order cocktails and relax whilst our table was set ready for us. The menu was amazing – full of such a great variety of dishes, all with culinary twists.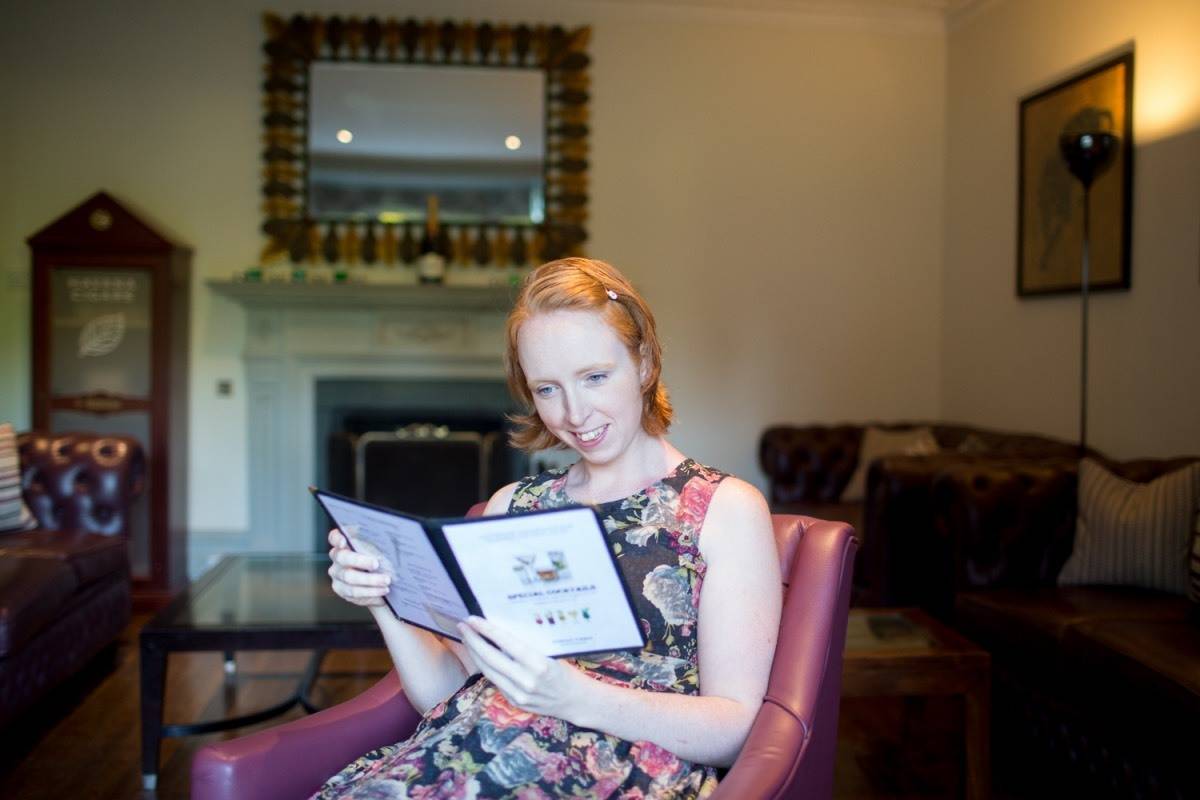 We were brought out a bread board and humous whilst we waited for our mains and the combination of bread, olive oil and humous was incredible. It was the perfect prelude to our meal.
For our mains Hayley chose the Downlands Farm Pork "BBQ", Sweet corn, Baby Gem and Ranch Dressing with a side of Hand Cut Chips. The dish was beautifully presented and although Hayley initially thought there wasn't enough meat she found it really filling and the perfect portion size. The flavours worked well together and made a really lovely meal.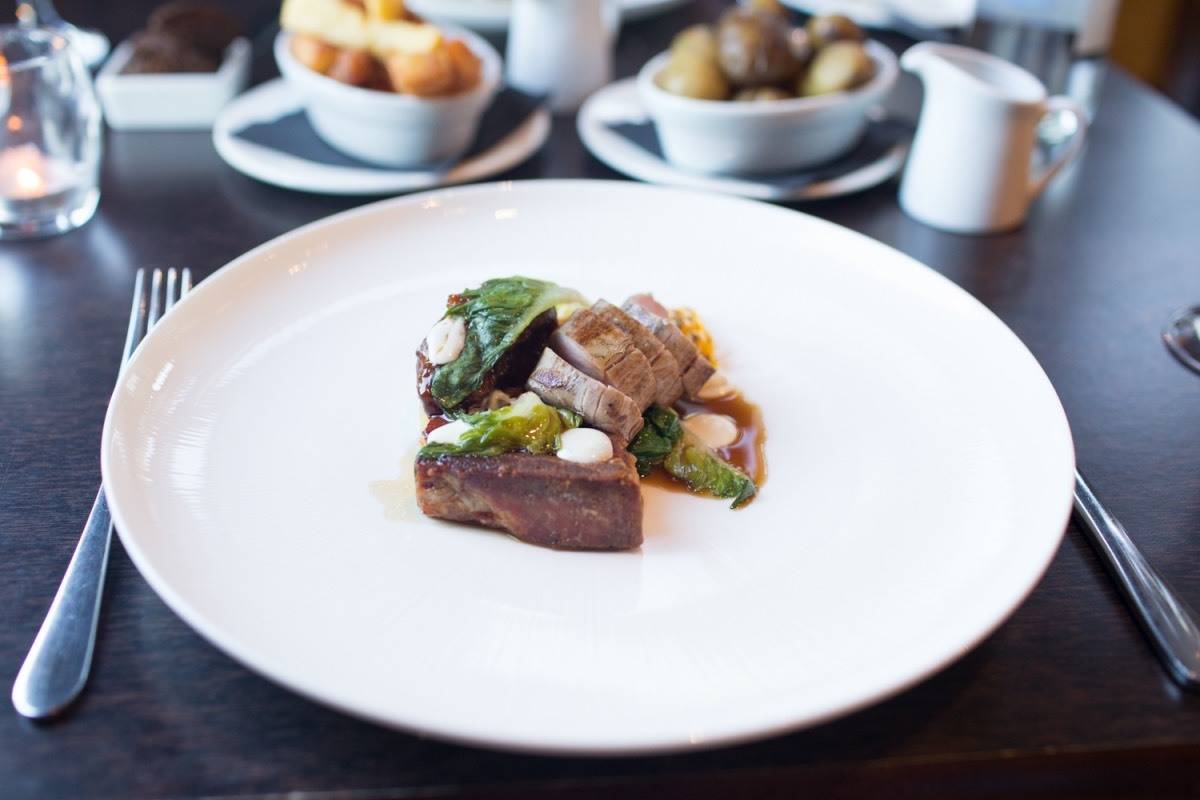 I had the New Season Lamb, Falafel, Cucumber and Pink Peppercorn Yoghurt. It was a really nice dish, cooked perfectly and with a really lovely, minty flavour to it. I had Jersey Royal potatoes as a side and the gravy was wonderful too. The falafel was a bit of a random addition – more of a side dish than part of the meal but really enjoyable too.
For dessert I went for the "Amedei" Chocolate Pave, hazelnut and salted caramel. This was beautiful. The main part was a chocolate cake with a really crunchy middle which was accompanied by ice cream and caramel sauce. It couldn't have been any nicer although it was very rich and so I couldn't finish it all.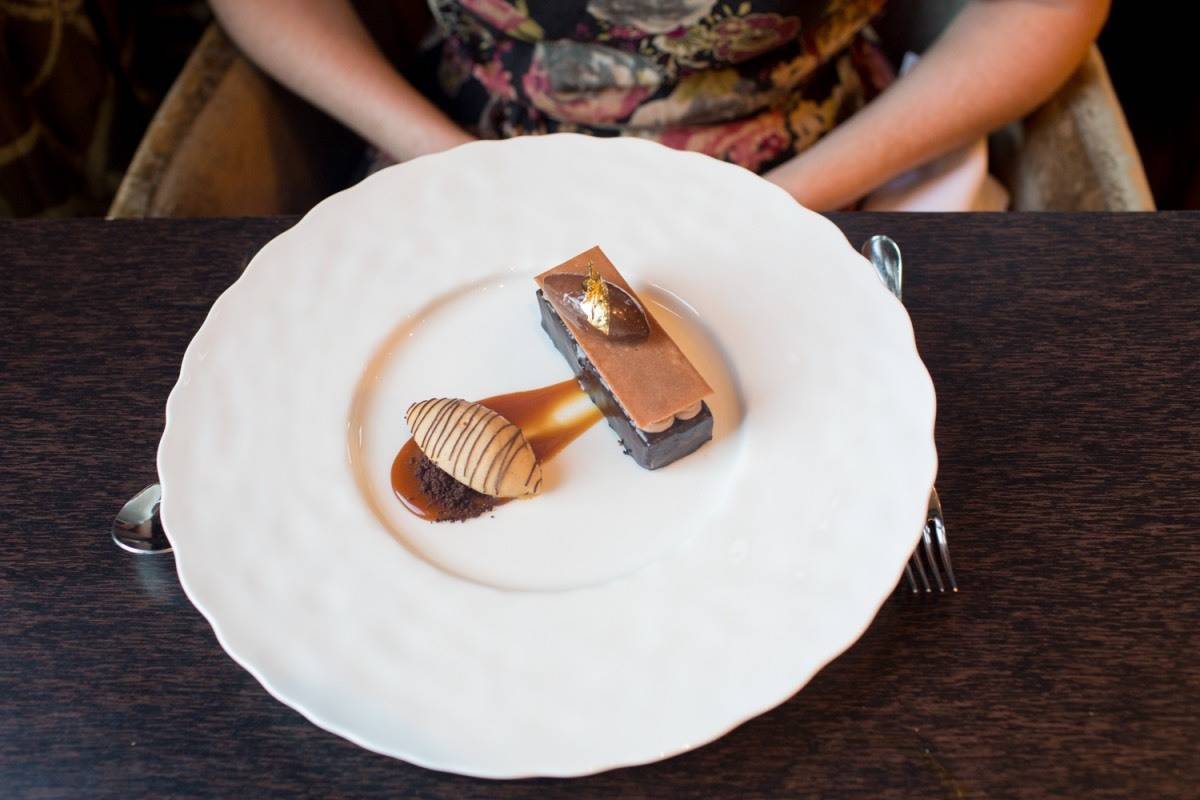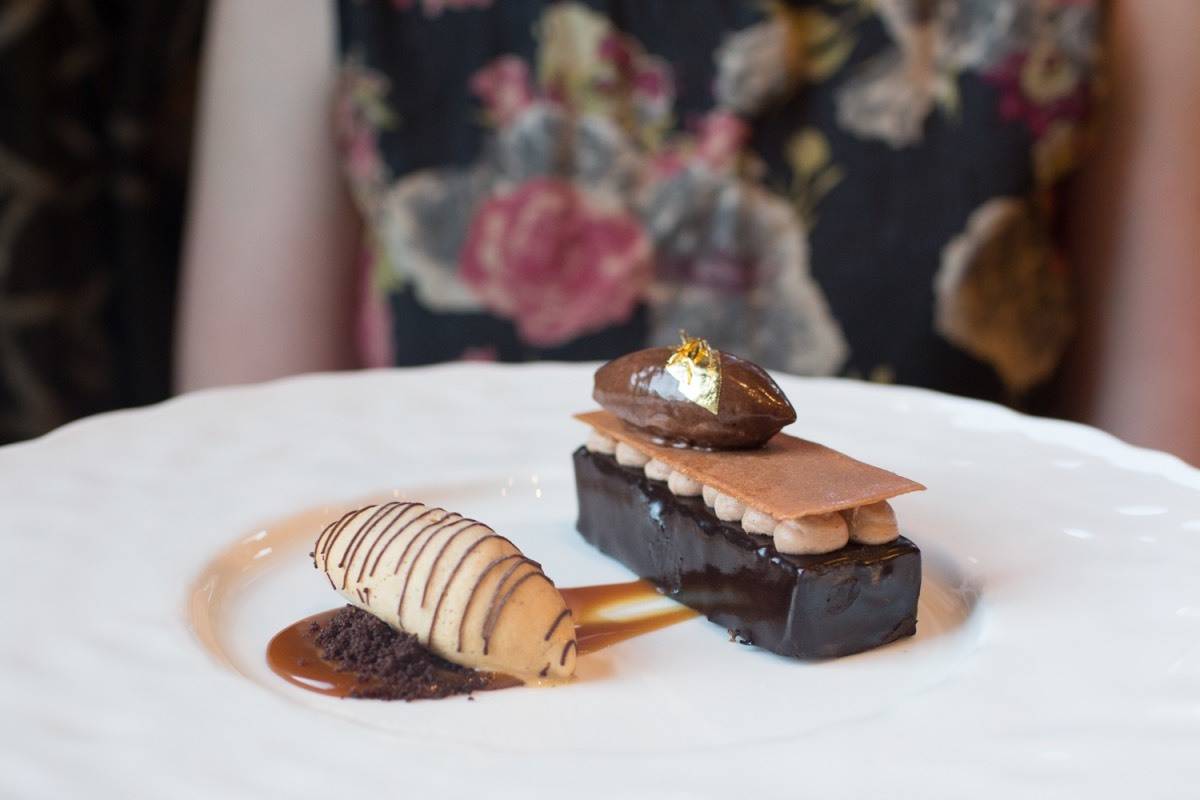 Hayley went for the Baked Cheesecake, Passionfruit, Lychee and Vodka Sorbet. It was such a colourful and vibrant dish and the cheesecake was perfect – although Hayley's favourite aspect was the sorbet! The food at Homewood Park was wonderful and a definite highlight of our stay.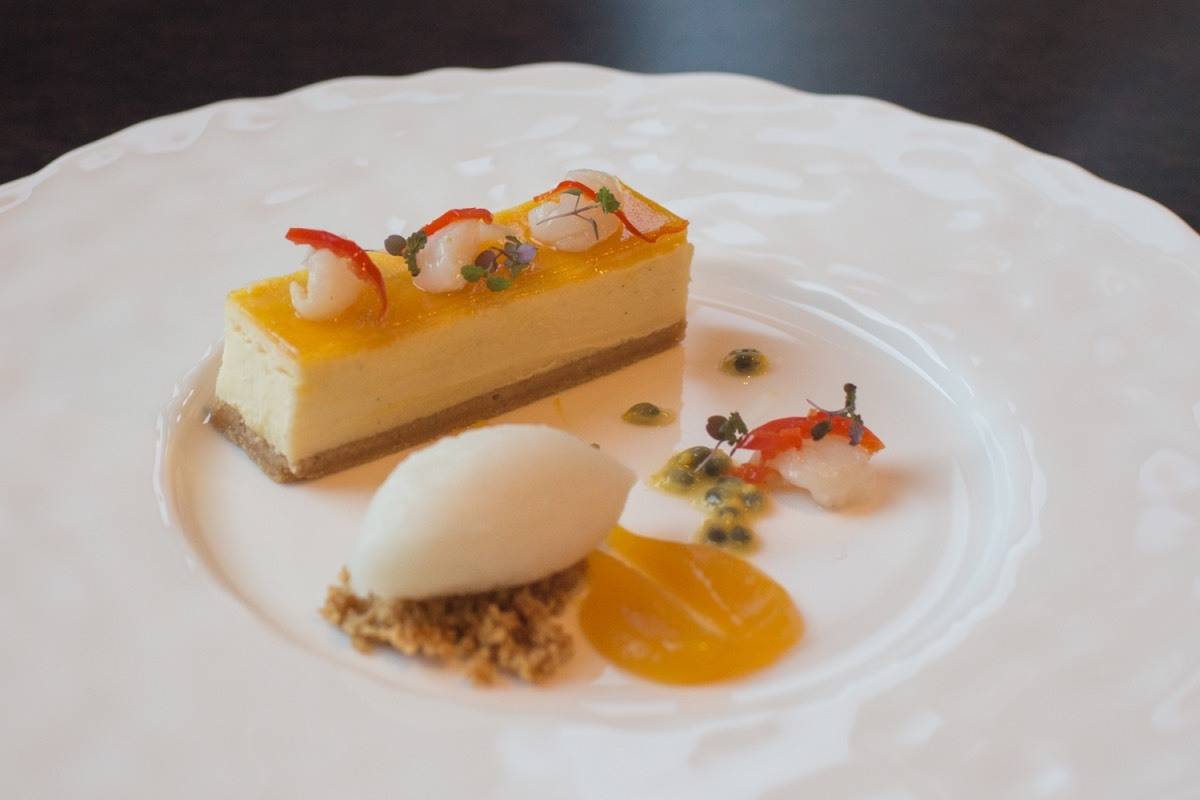 The communal areas inside Homewood Park – the lounge, bar and restaurant – are all really nice and inviting, with big windows, comfy chairs and even window seats. It really is a home from home and you can relax and order food and drinks throughout the property. There's even outdoor seating areas too so you can make use of the beautiful scenery and lovely weather – when it shows itself!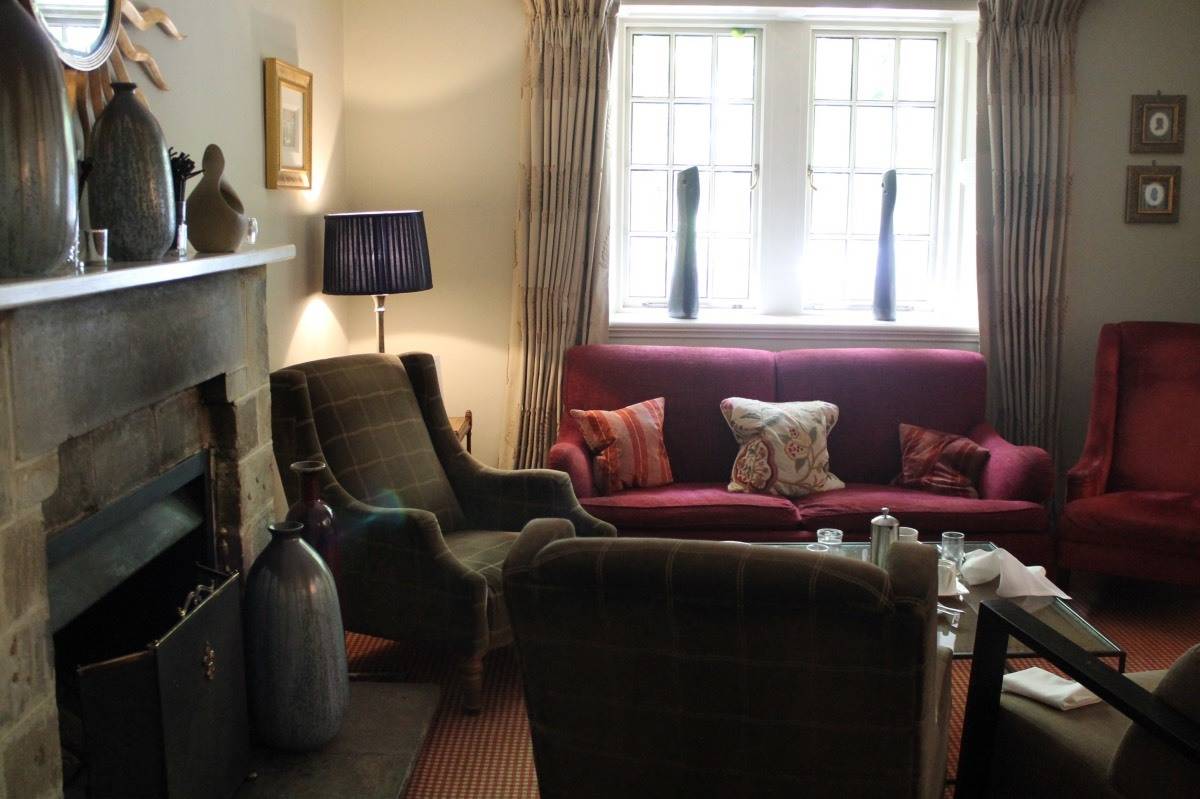 Hayley and I both slept really well. The curtains made our room really dark, and even when we woke at 8am not a peep of light was coming in – perfect for two mums wanting a lay in! We spent the morning relaxing. We lazed around our suite, read, drank tea and just spent time doing not much at all – it was bliss!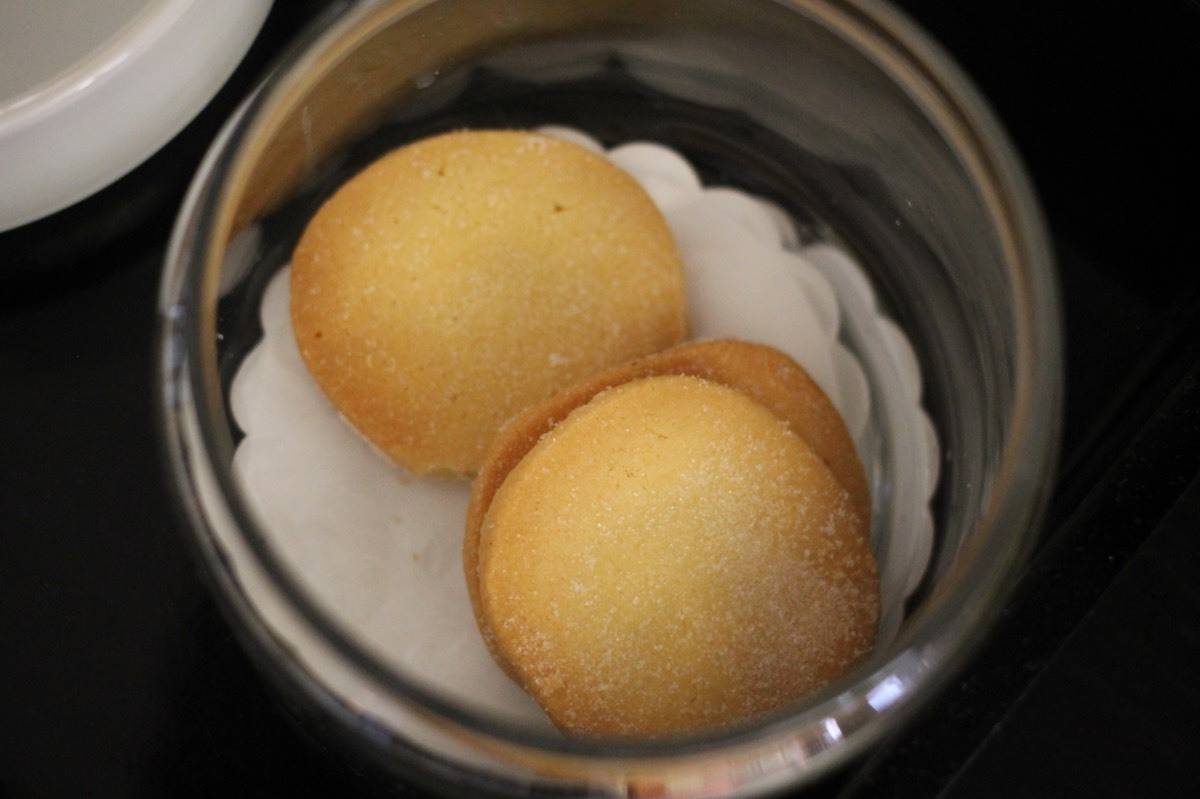 We went down to breakfast at about 9:30am and ordered full english breakfasts from the menu and then helped ourselves to the continental buffet too. There was a great range of cereals, fruit, yogurt and pastries. It was perfect.
Our cooked breakfasts arrived and were equally lovely – served with a rack of hot toast and plenty of tea and coffee. There wasn't anything else you could want from a breakfast, everything was cooked perfectly and it was a really nice start to the day.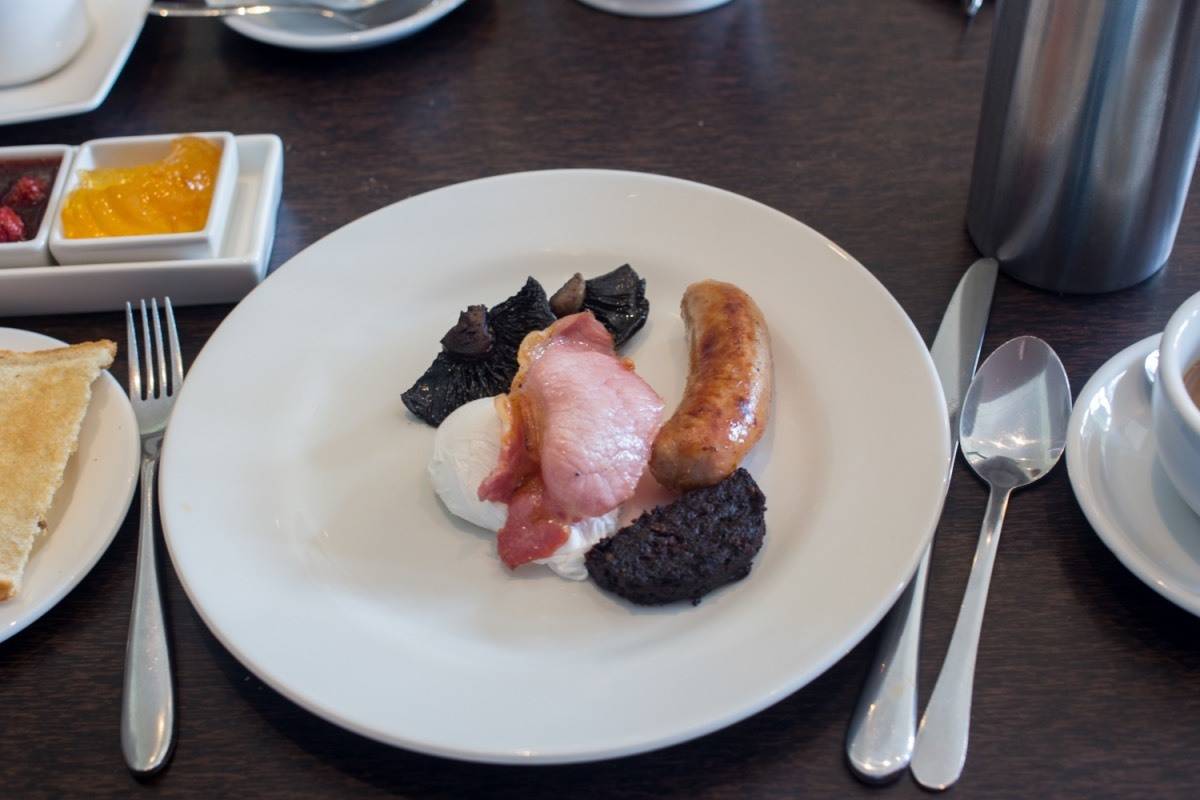 After breakfast it was time to head home so we packed up, checked out and had one last wander round the grounds. Homewood Park was the perfect place to stay for a relaxing break away. They're really family friendly – with a ball on the lawn outside, traditional lawn games and things like highchairs readily available. But, they are also great for a break with friends or as a couple and I'm sure Homewood Park would be perfect for a wedding too. It really was just a wonderful place to stay.