Disclosure: We have been gifted Merlin Annual Passes for the year however all opinions are my own.
When I was a teenager I spent so much time at Thorpe Park. It was somewhere I would go with friends and where Dave and I would go early on in our relationship. It's always been one of Surrey's top days out. But, it's somewhere we hadn't made it back to in such a long time. So, when we decided to take the children to Thorpe Park for the first time with our Merlin Annual Passes we were excited to see how it had changed since the last time we visited – in 2010!
We arrived at Thorpe Park early and found the car park already filling and a pretty big bag check queue. I would suggest, if taking a bag with you, that you get to Thorpe Park before opening time to get through the bag check as quickly as possible. If you don't have a bag then you get through much quicker.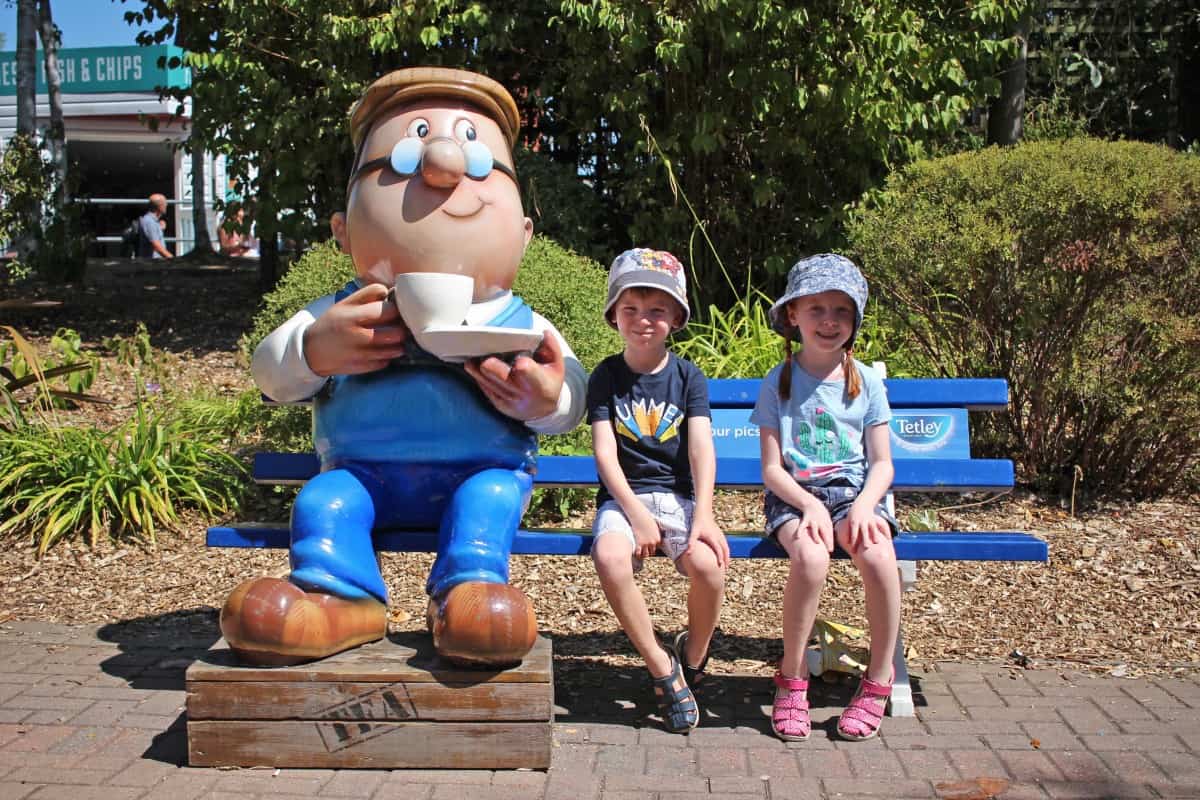 Once inside Thorpe Park it was much quieter than we'd expected and we went straight onto Zodiac without having to queue. The children loved that they were thrown straight into the world of Thorpe Park thrill rides and loved Zodiac. It was a great introduction for them.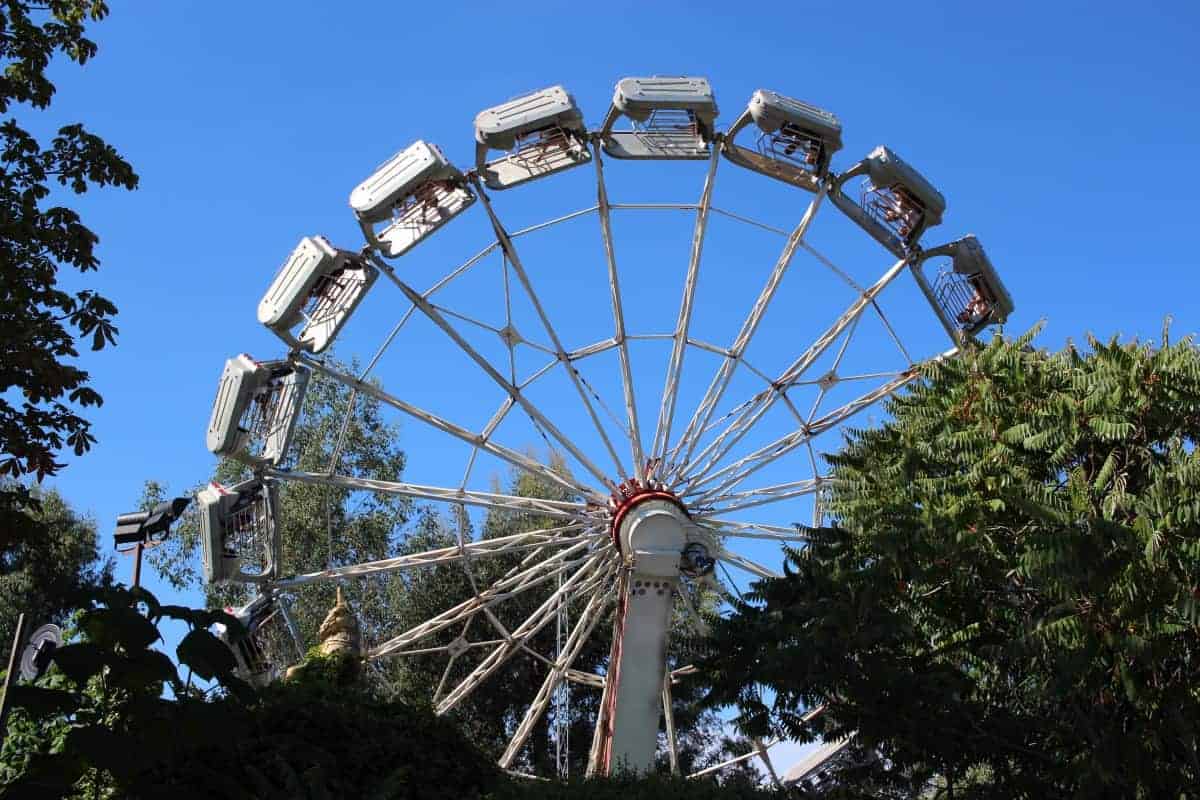 The children are 1.1m tall and we did find rides for them to be slightly limited at Thorpe Park. The Rumba Rapids were out of action and the I'm a Celebrity Maze wasn't really appropriate. But we managed to go on every other ride that they were tall enough for.
Mr Monkey's Banana Ride is the kind of ride the children love – a traditional swinging boat ride. This didn't have a queue either and we could have gone on again and again if we had wanted. Instead, we headed for King Pig's Wild Hog Dodgems which was such a fast ride that the children loved – you can't really beat dodgems!
We were then just in time for the Angry Birds 4D experience which was a really nice movie with all the 4D effects we have come to know and love at Merlin parks. It was a great way to sit down and relax for fifteen minutes, having a break from the buzz of the park and doing something different.
After the 4D experience we found ourselves in a nice, quiet area of the park with smaller rides that LP and Little Man could go on by themselves – Timber Tug Boat, Lumber Jump and the Rocky Express. These were nice, small rides without any queues and that LP and Little Man were really happy to go on – and would have happily gone on again and again.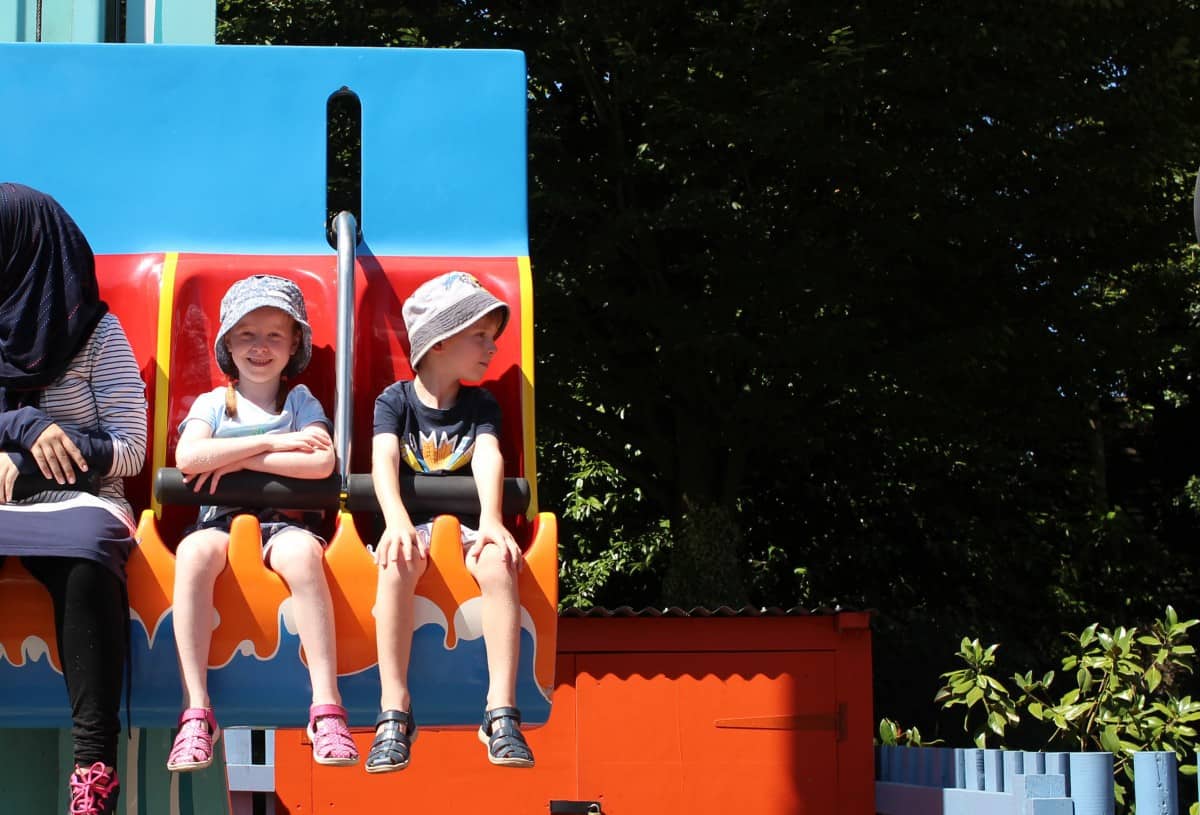 It was then lunchtime so we joined the queue for Storm Surge and ate our picnic as we queued. Storm Surge is a completely new ride to us – we had no experience of it – but as the biggest ride that the children were allowed on we felt we should queue for it. After 90 minutes we got on the ride and had a great time, going up a huge ramp in an inflatable round boat and then going down a giant, curvy water slide. The only thing that was missing was a big splash at the end – and because of that I don't think I would spend that long queueing in future.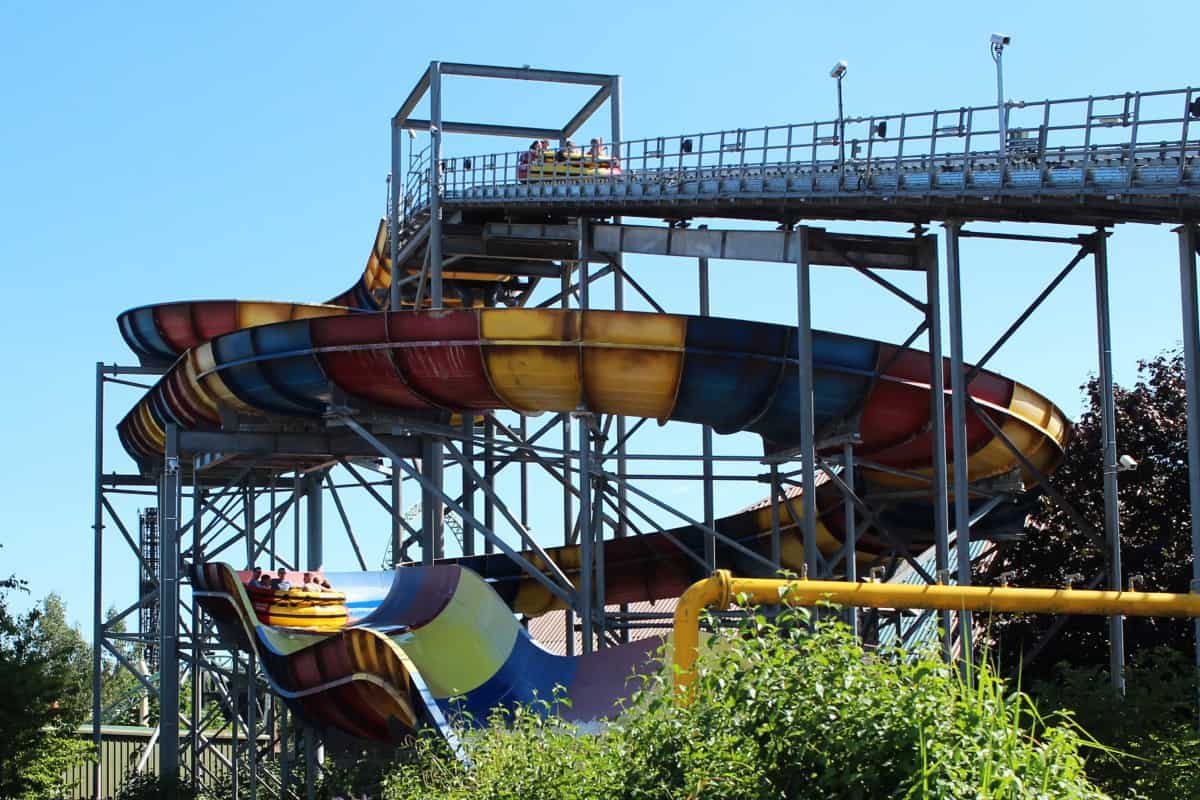 By this point the children were keen to go to the beach – as they had never seen a beach at a theme park before. So we found a spot on Amity Beach, changed the kids into their swimmers and off they went. It was a great place to spend an hour and the children loved splashing, playing in the sand and going on the water slides – which they could do by themselves too.
The last ride of the day was the Flying Fish – a little roller coasted where we got to use our Digi Pass for the first time. At the moment Merlin are giving away a free Digi Pass with every Merlin Annual Pass – which is a great offer and gives us even more memories to take away from great days out. Sadly, Flying Fish was the only Digi Pass ride the children could go on during our day out so we saved it until last and loved it!
We loved taking the children to Thorpe Park. It has changed massively in the last ten years and is definitely more thrill rides than family ones – but the children loved the rides they could go on and are already asking to go again. I think for us, 1.2m would be the perfect height to go to Thorpe Park purely to add a couple more rides into the mix so we'll wait for LP and Little Man to grow very slightly before going again.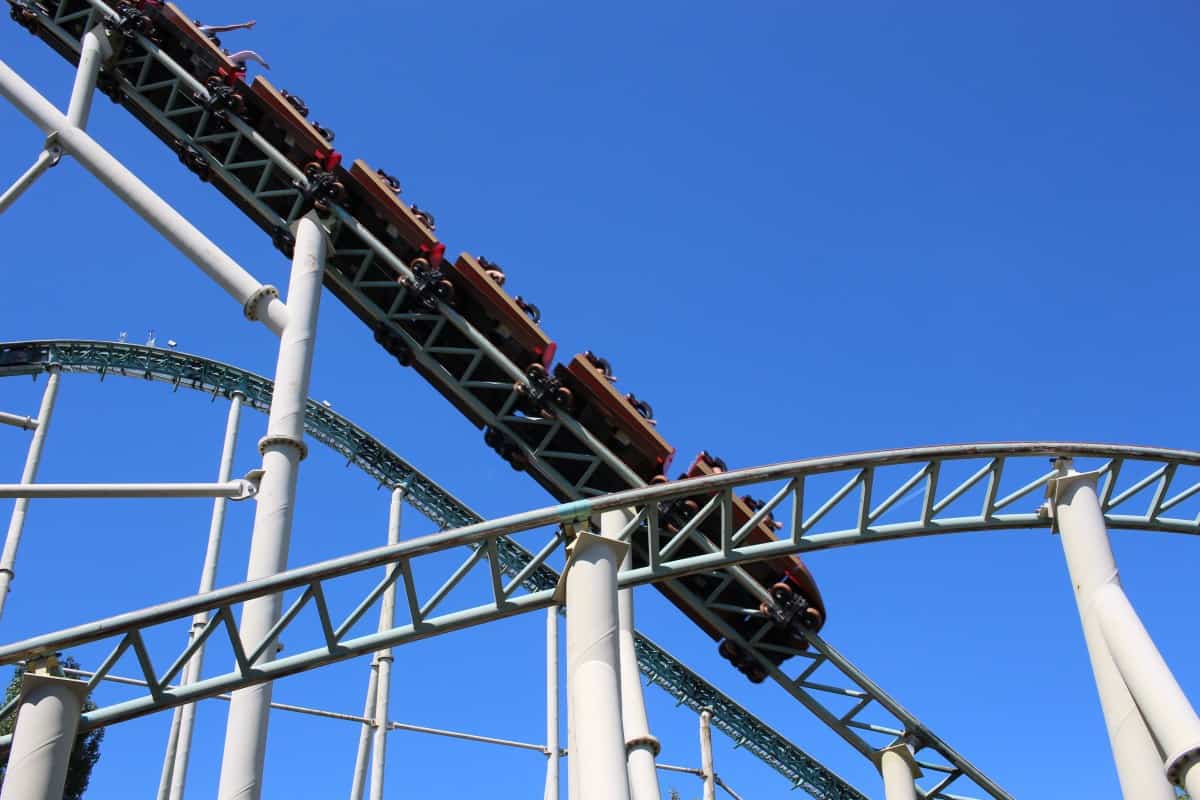 Thorpe Park has really added to our summer of adventures and we are already planning our next Merlin Annual Pass trip – especially now that we have a Digi Pass to make the most of too. Make sure you make the most of Merlin's Free Digi Pass Offer before it finishes on 1st September.