Disclosure: We were sent the featured products for the purpose of this post however all opinions are my own.
The best investment we made this year was getting the garden renovated at the end of the winter. It was quite a messy process, and seemed to take so much longer than we expected. Plus, with our huge shed saga it felt like we were in garden limbo for months. But, it was well worth the amount of time, effort and money that it took.
Last summer our garden was a mud pit. It had seen better days and was still getting over the extension work that had finished a few months before so we didn't really use the garden last year and instead went on days out and local adventures as much as possible.
But this year we wanted to really use the garden, appreciate it and make the most of it. It's a great space that gets sun all day and something we really need to value. So, we cleaned up all the garden furniture, dug out the cushions and got a new parasol for the table that fits the space so well. It's a rectangular parasol with a marble base rather than a standard round parasol and it works so well with a rectangular garden furniture set – I have no idea why they're not more common!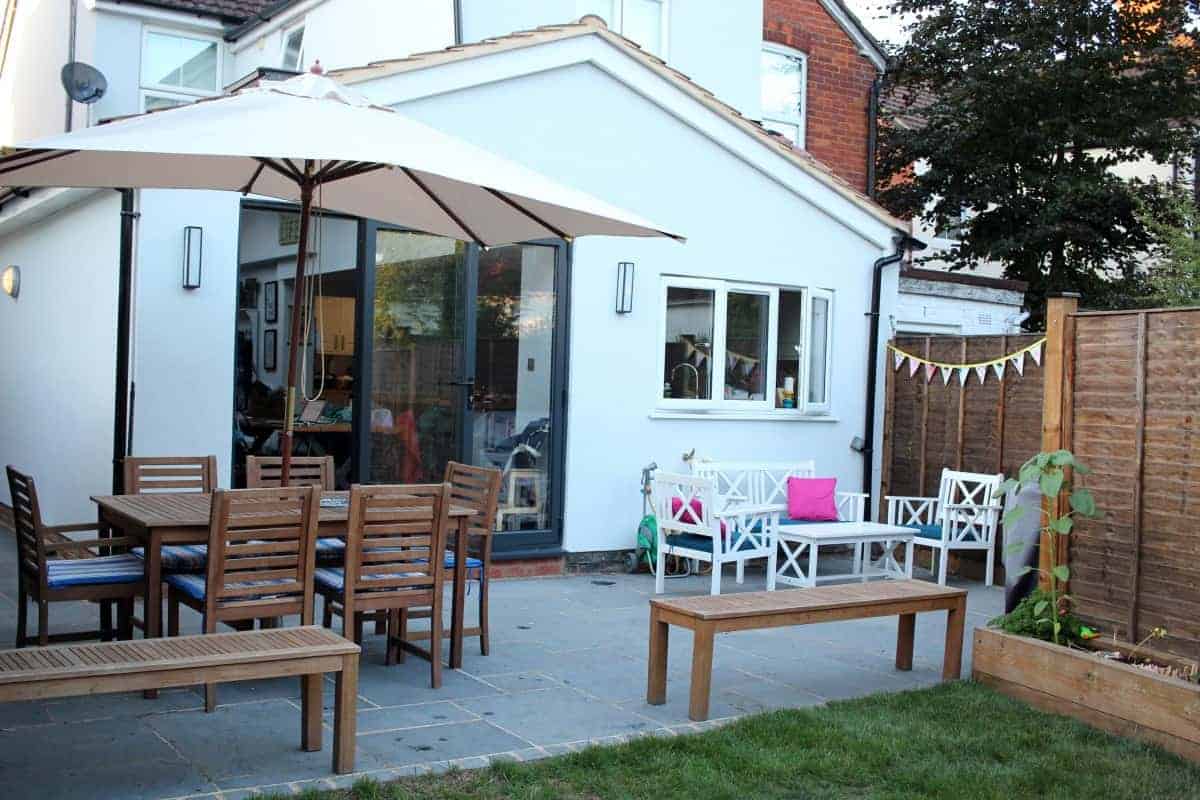 We cut the grass, planted some sunflowers and sorted out the children's garden toys, making sure everything was ready for the summer. And then we could sit back and enjoy it. So this summer has been full of barbecues – sometimes with just the four of us, other times with the grandparents and sometimes with friends too. We got a sprinkler for the children to run through – and to water the garden too – and their trusty sand and water table has been used so much. It makes me wonder how many more summers they'll be happy to play with it.
Their play equipment has been used regularly, Little Man has played football and LP has been happy to just sit in the shade and read at times. But, we've created a garden that works for the whole family, that we can sit out and enjoy and that needs minimal maintenance too – aside from cutting the grass and hedge. It's a space we can enjoy from early in the morning until late in the evening until long after the sun has gone down.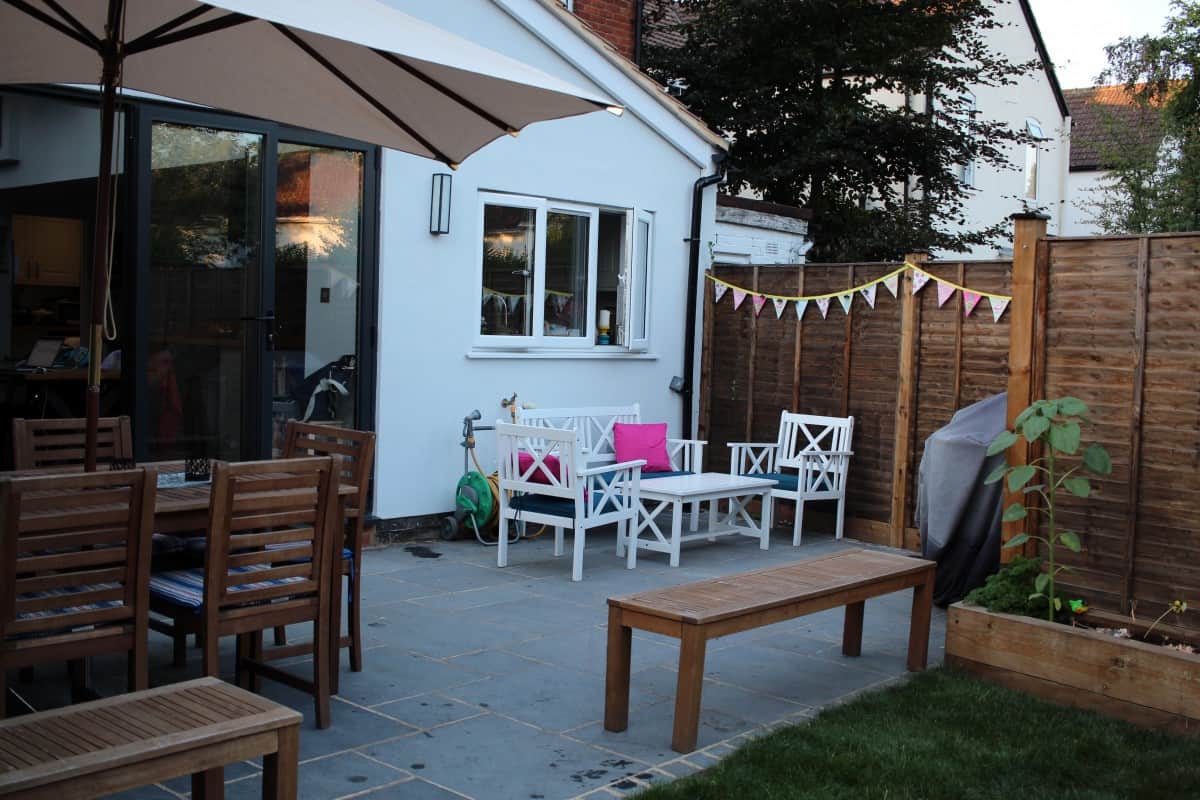 The garden is now a space we can really enjoy – and we have been living out there as much as possible around days out, summer camp and play dates with friends. It's a sociable space, a space to relax and one that I don't think we will ever tire of. Now I'm just hoping the summer lasts as long as possible!