Every child needs a pram in their life and as LP loves dolls and anything dolly related she was over the moon when the Silver Cross Sleepover Travel System Dolls Pram arrived for us to review. I thought our pushchair days were behind us – but LP had other ideas!
The Silver Cross Sleepover Travel System comes in either grey or pink and as soon as I took it out of the box I realised how similar to a real pram it was. It was simple to put together by attaching the main carrycot to the base and clicking in the wheels, taking no more than a few minutes to assemble.
The travel system can be put into carrycot mode or pushchair seat mode and is simple to change between the modes by using buttons on the sides of the pushchair and clipping the fabric into place. LP needs a little help changing the modes but in time I'm sure she'll be able to do it herself.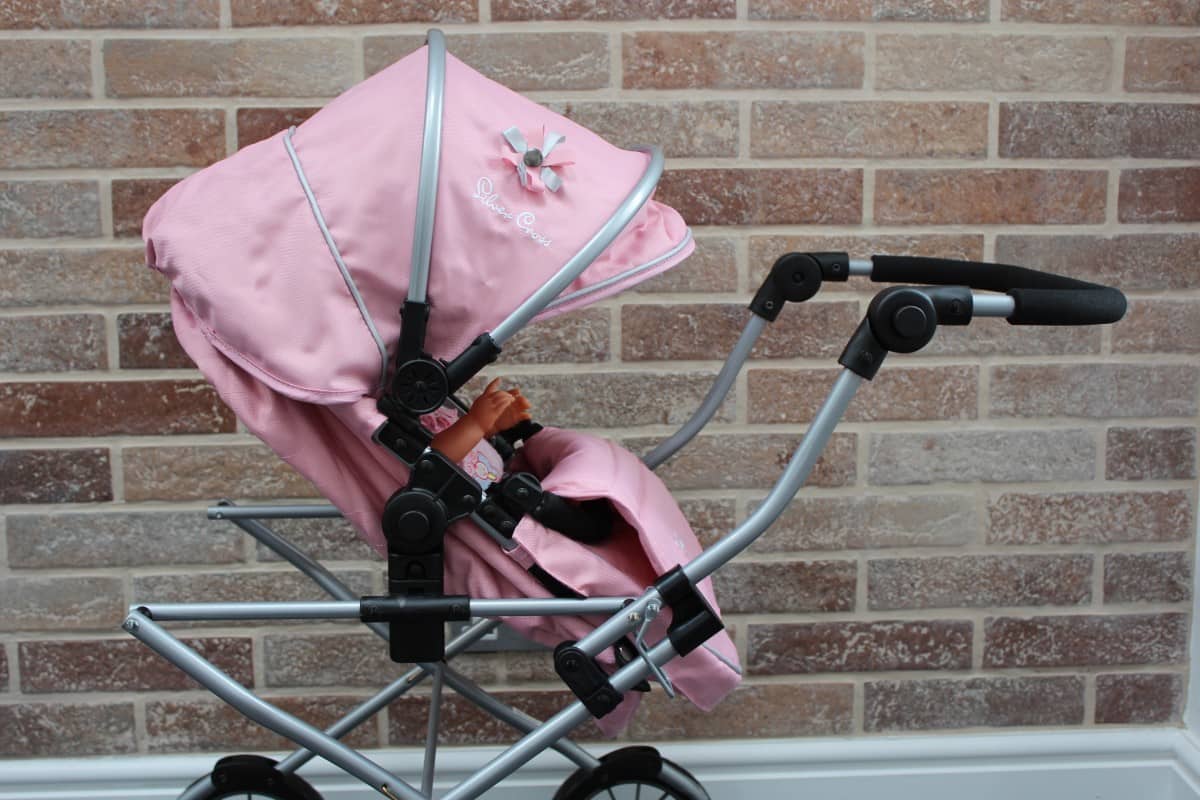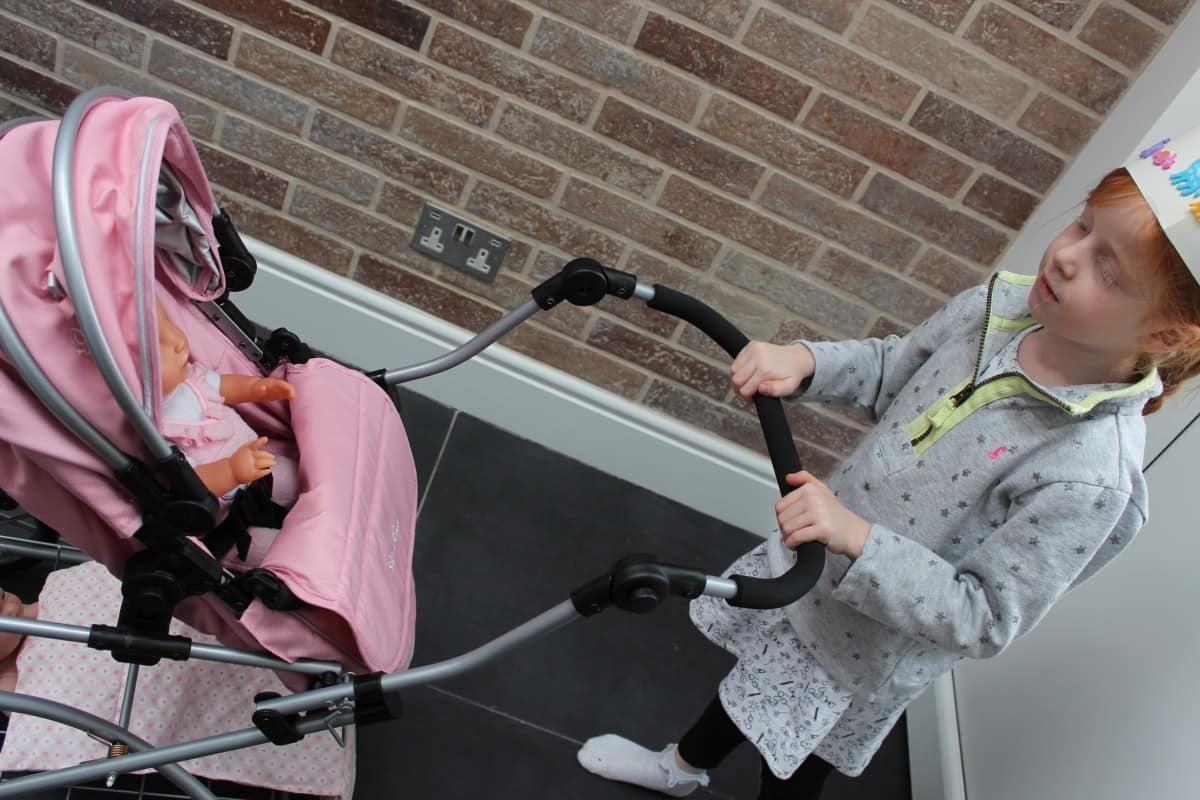 The pram has a working hood and the fabric across the carrycot is really soft and quilted. It's really well made and LP loves it. You can also make the pushchair forward facing or parent facing and the carrycot can be removed from the frame to carry too. The carry handle moves easily so that it can be positioned in a comfortable position and the main pushchair handle is height adjustable too.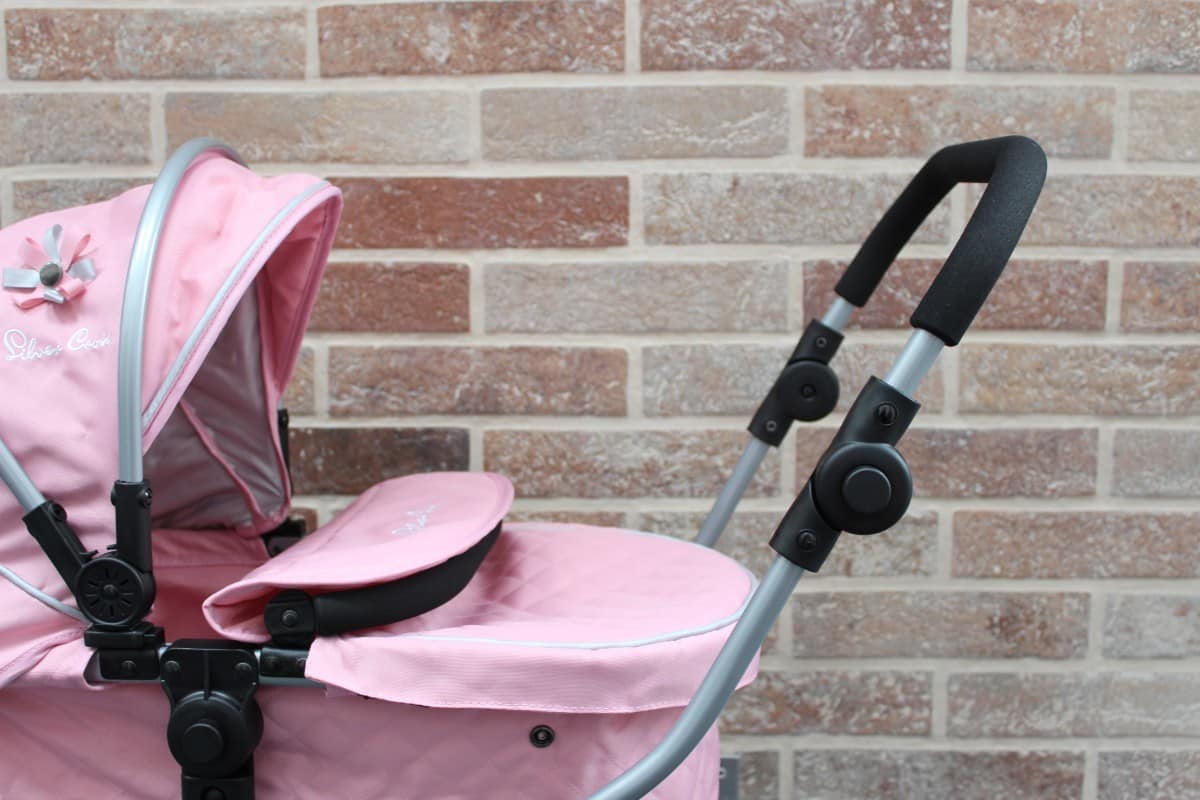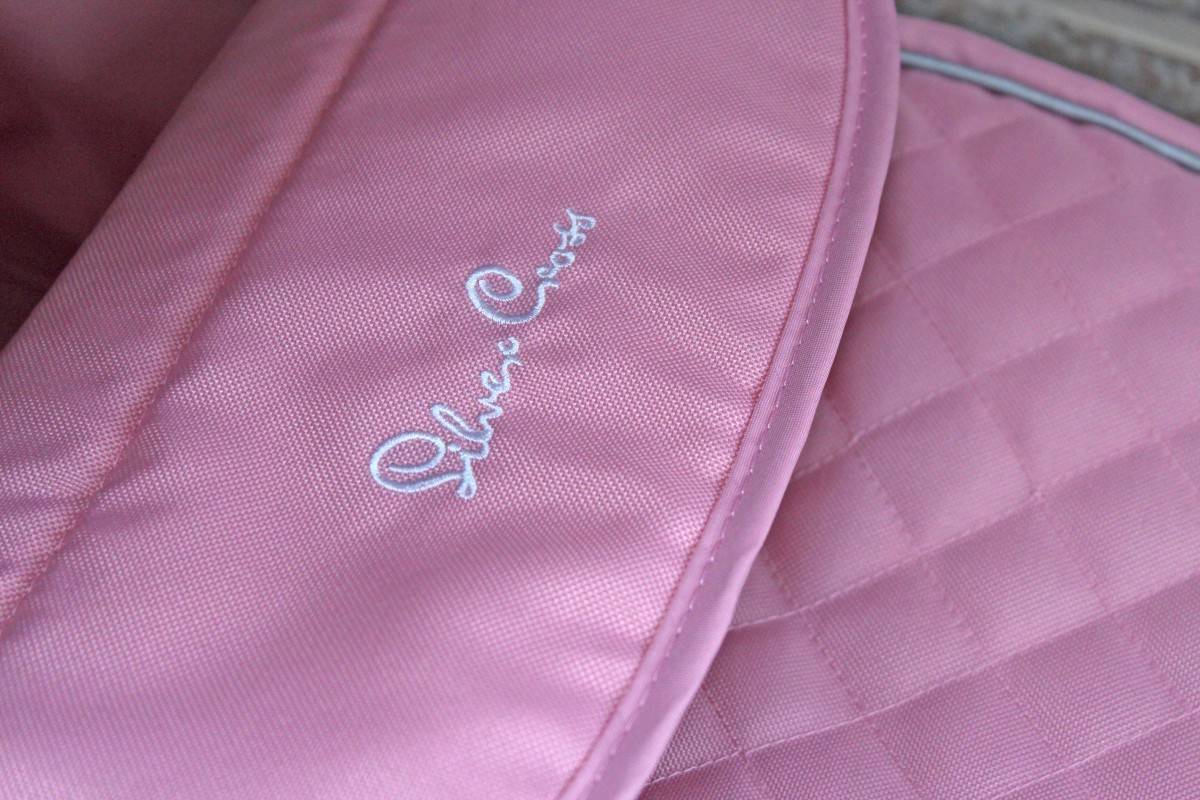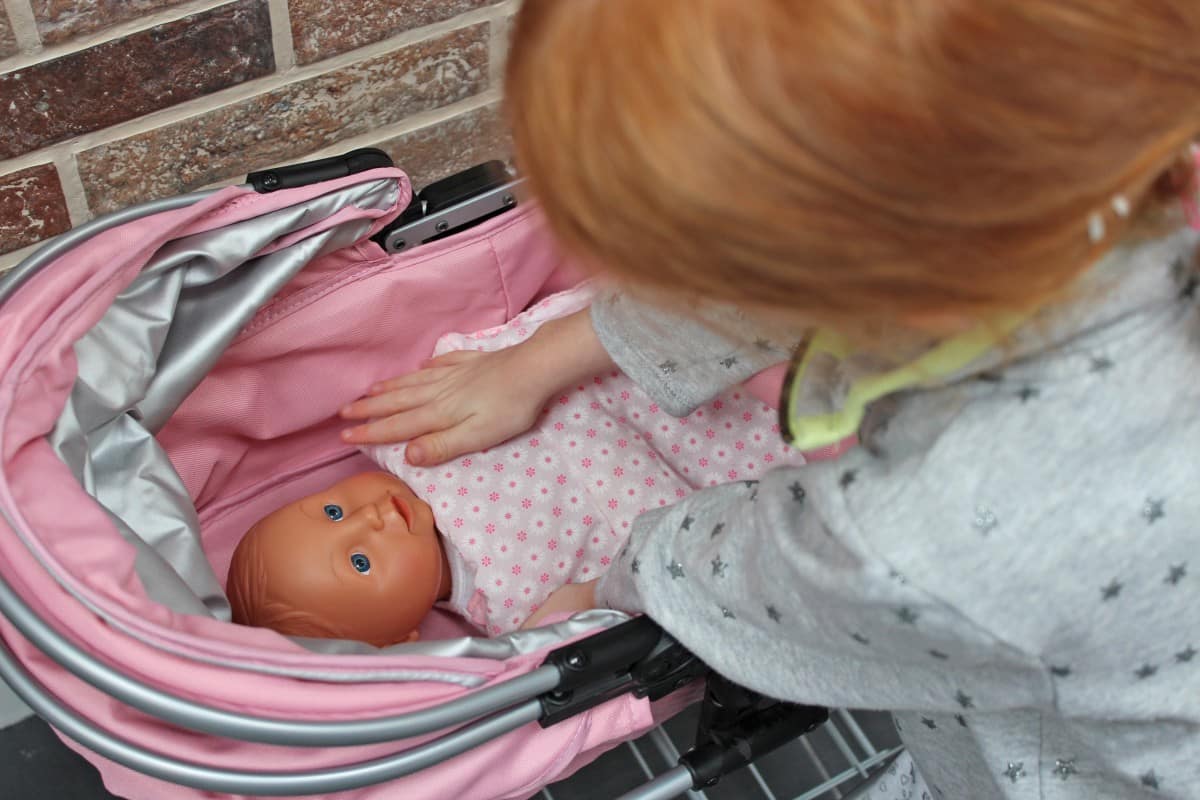 LP loves that the pushchair had a three point harness for her dolls and a handy shopping tray to put everything she needs in – like more toys or even another doll! The pushchair folds flatter for storage too and has solid but lightweight wheels meaning you won't be fixing doll pram punctures any time soon.
A dolls pram is a must for any doll loving child and this one is so realistic that any parent would intuitively know how to change the modes and move it around. But, the whole Silver Cross pram range has so many different options that there's bound to be a pram perfect for every child.
The Silver Cross Sleepover Travel System Doll Pram has an RRP of £89.99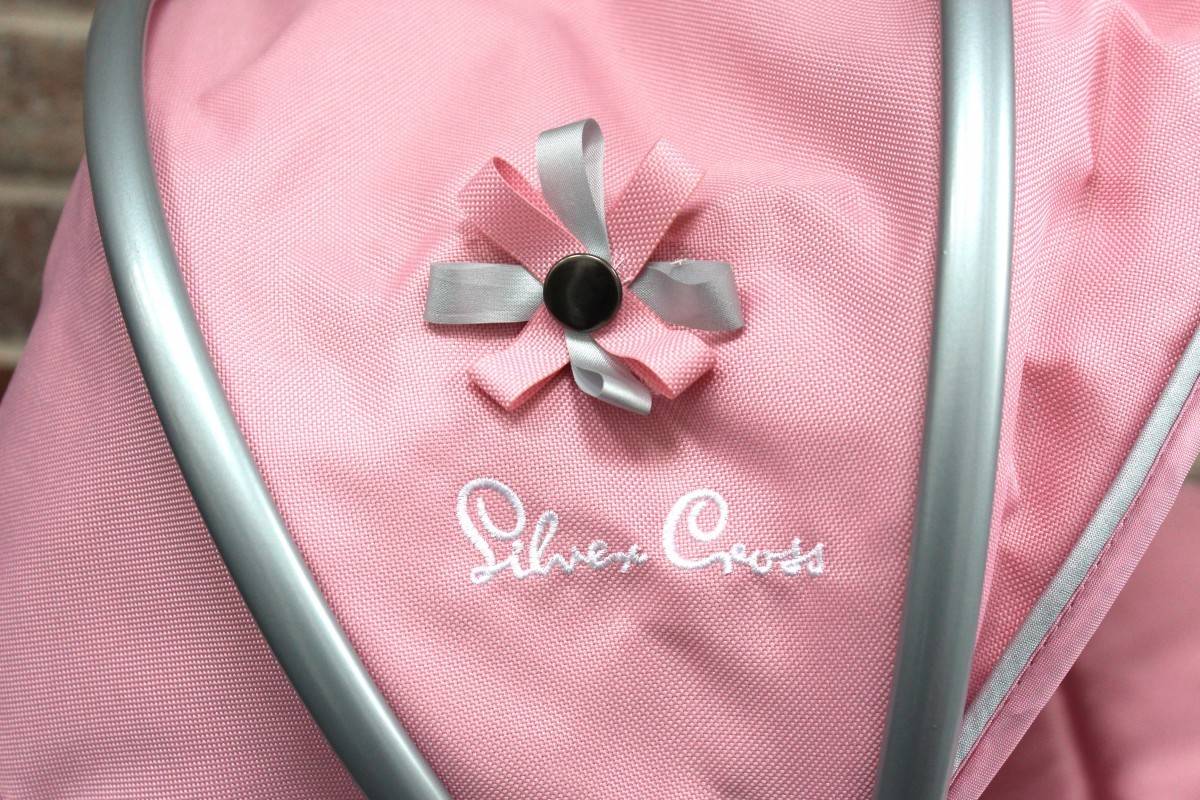 Disclosure: We were sent the above product for the purpose of this review however all opinions are my own.