During our Easter holiday break in the Peak District, we were eager to explore a part of the country that we knew little about. We had planned a few days out in the area and one of our adventures took us to the Crewe Heritage Centre. Crewe Heritage Centre is a railway museum located right next to the West Coast Main Line junction to Chester. It is run entirely by volunteers and provides visitors with a day out that is incredibly good value for money.
As soon as we parked in the small car park, we knew we were in for a good day. Even before we got inside the gates we saw a miniature railway whizz past and a classic red double decker London bus, number 36, complete with period adverts and routes inside. The children made a beeline for it and were amazed to learn that you could just hop on it at any point along the route, and how fewer seats there appeared to be compared with modern buses.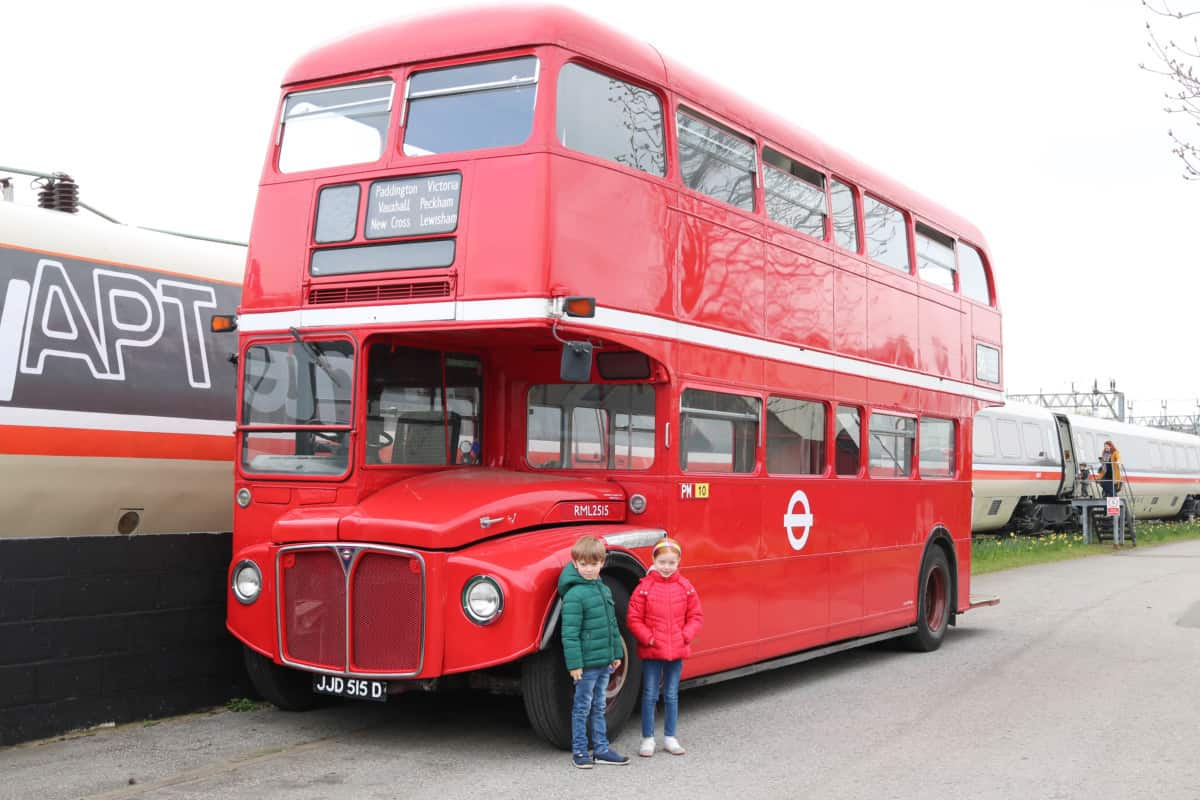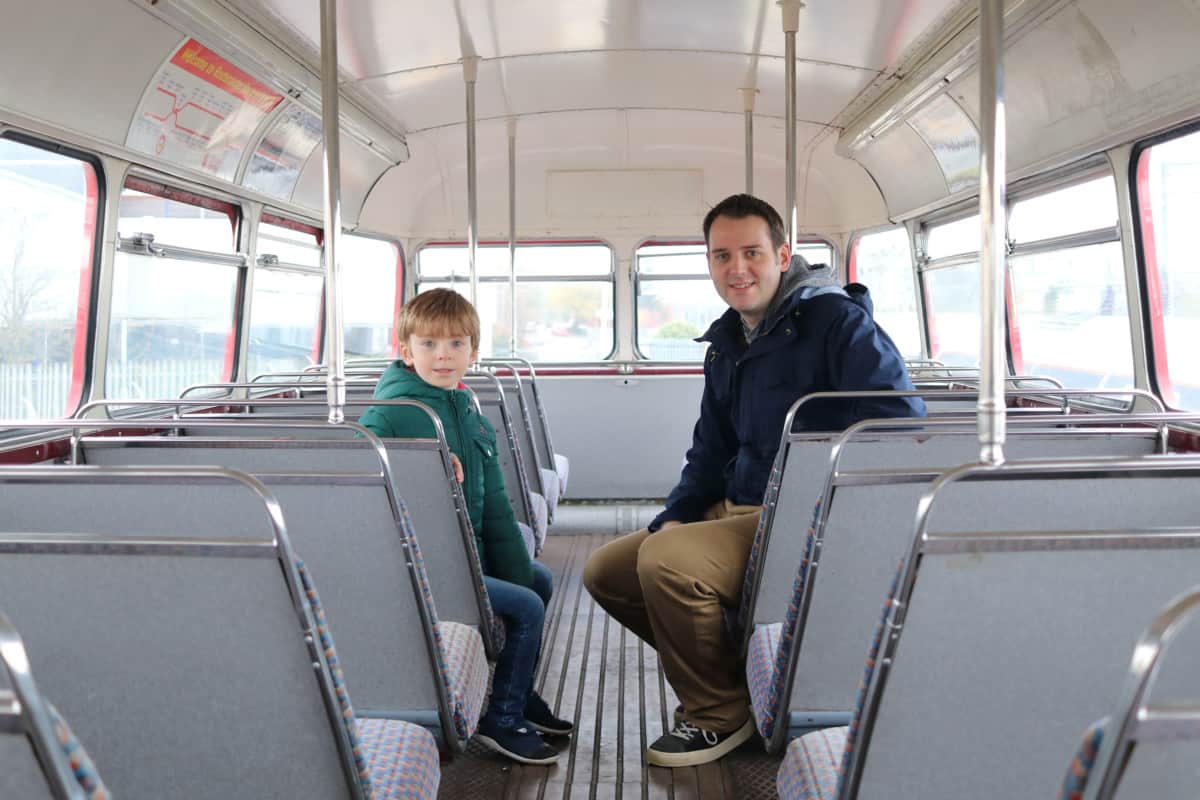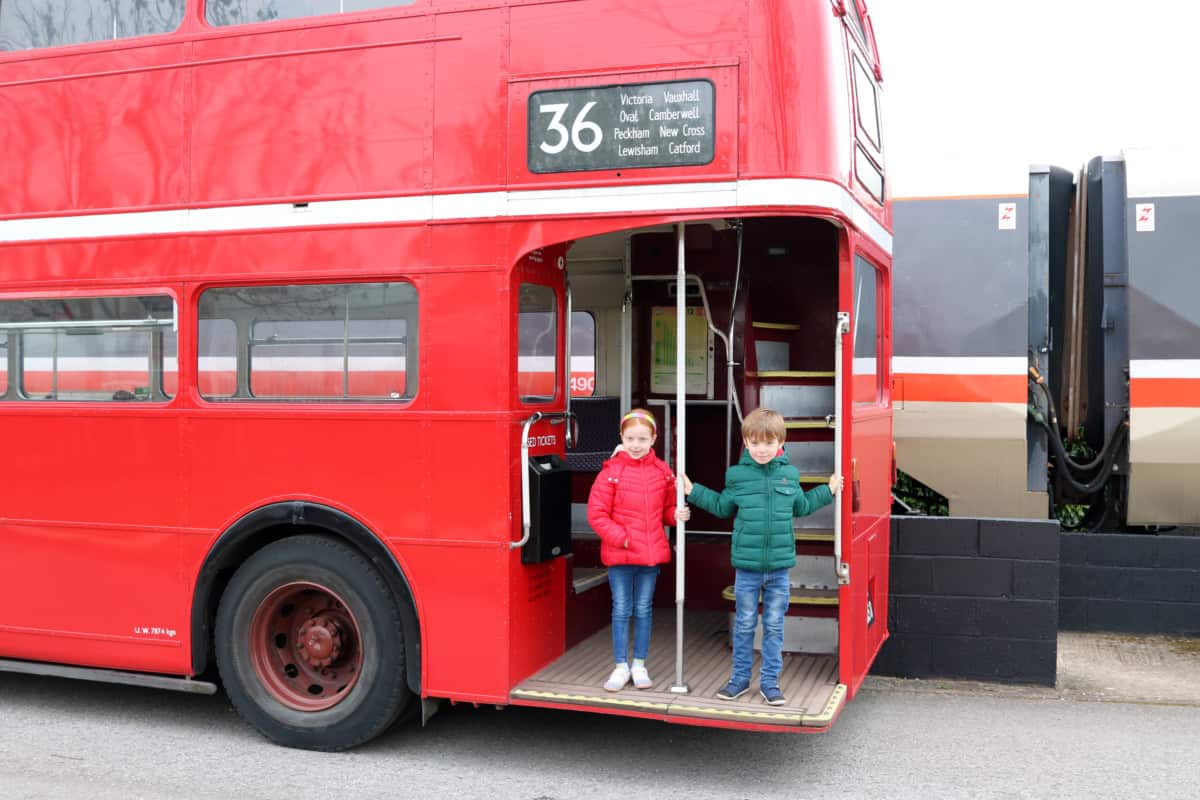 Next to the bus is the last surviving Advanced Passenger Train (APT), better known as the original tilting train. It is home to a refurbished first class and regular class carriages along with sections devoted to the history of the APT and current refurbishment, all of which is being done by volunteers in their spare time. The drivers cab is also fully accessible at one end and the children loved playing at being train drivers, flicking retro switches, turning knobs and dials and even flashing lights inside.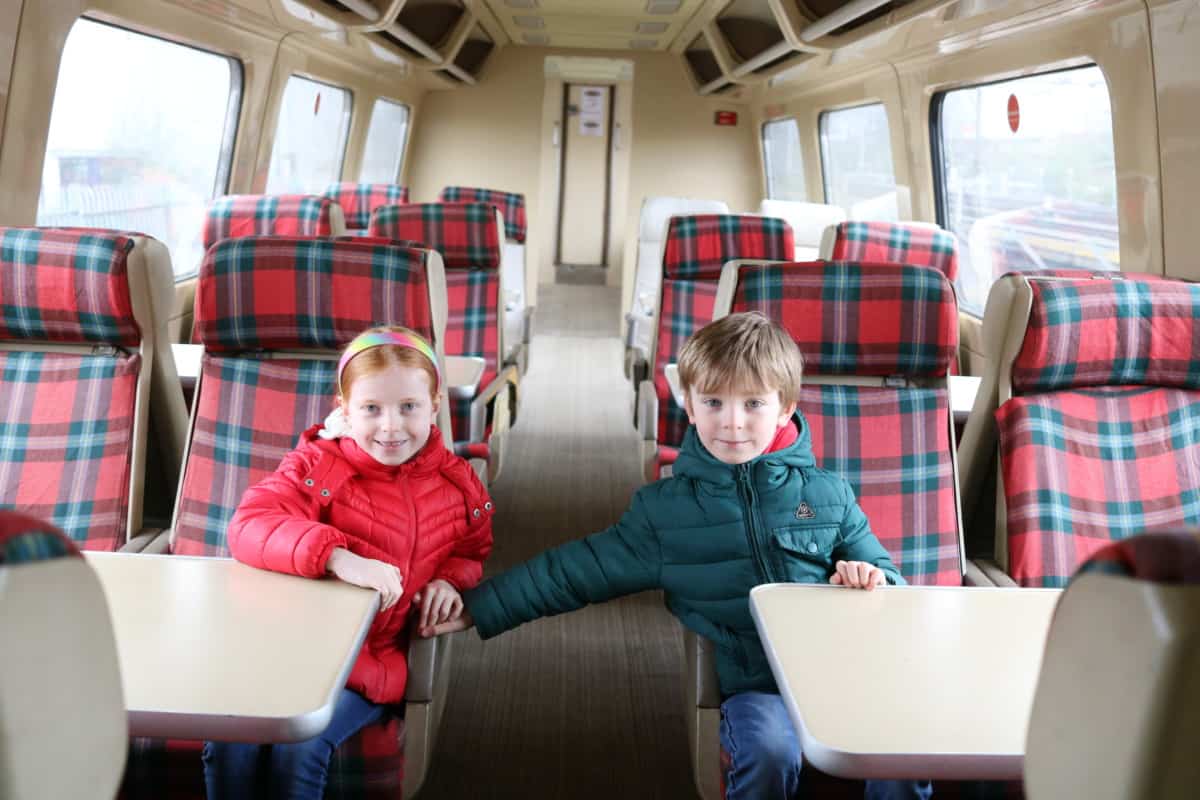 Buzzing from the APT, we went to the furthest part of the site which is home to the Crew North Junction Signal box, the gift shop and a very reasonably priced café serving delicious hot food and drinks.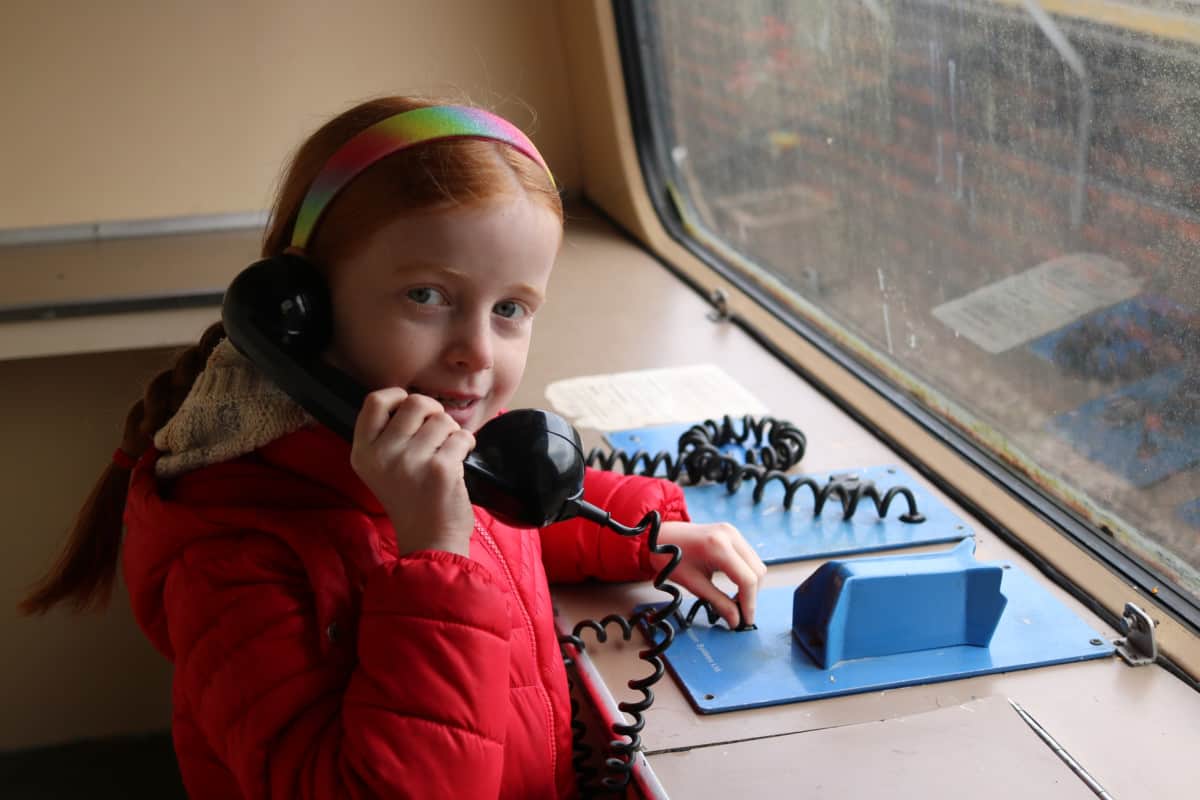 The signal box was very interactive with levers to pull, buttons to push and bells to ring. Each action either moved something in the signal box or lit up an authentic light somewhere in the room. This was great as it showed us how difficult it could be to smoothly run a railway before the days of automation.
The last room in the signal box building was devoted to incredibly detailed model railways run by friendly enthusiasts. There is also a huge viewing window from which you can see the northern end of Crewe railway station with the tracks passing just meters from it, quite a treat for any fan of trains.
The children loved the viewing platform on the roof of the signal box which gave great views of Crewe Heritage Centre and the surrounding area. We really felt like we were in the heart of the railway.
After a quick pit stop for a cuppa, the children went on the miniature railway which goes all the way back down the site and makes two further stops before returning to the café area. What was most impressive was that this was included in the price of admission, with similar attractions charging extra for the same sort of ride. The children would have stayed on it all day had it not been for the fact that there were more trains and exhibitions to see.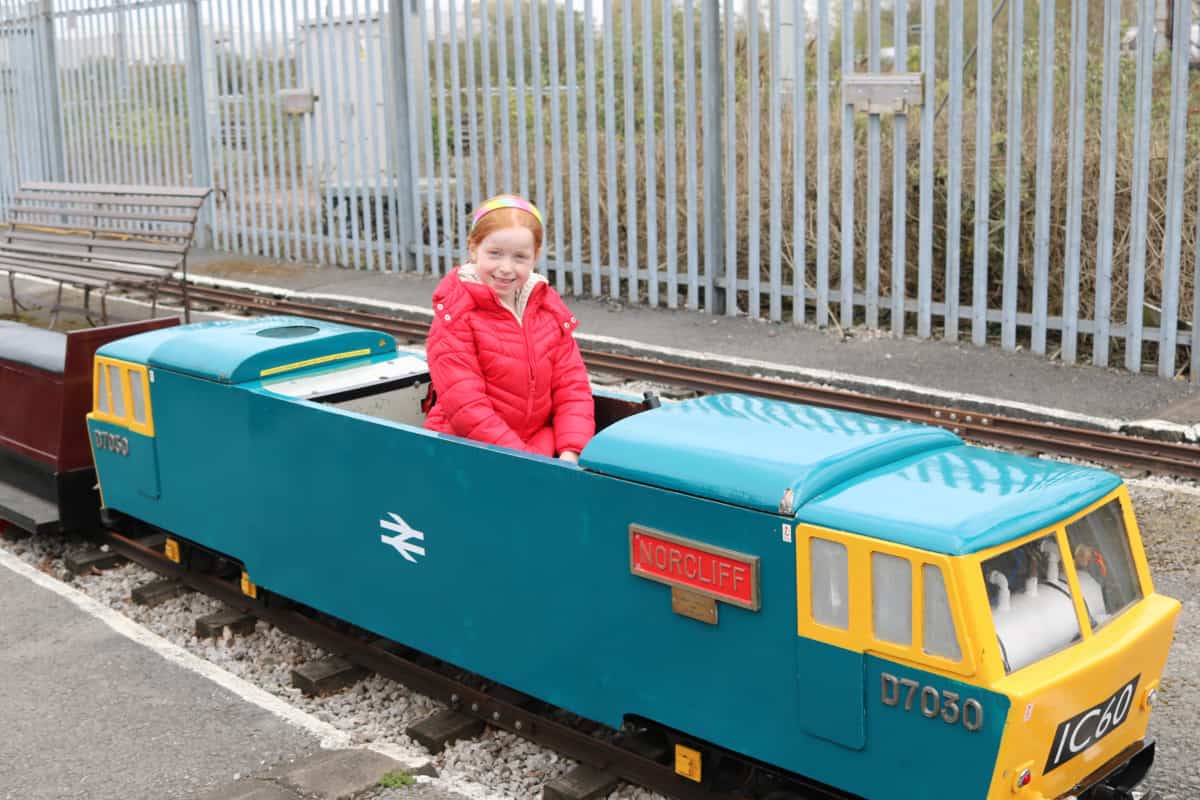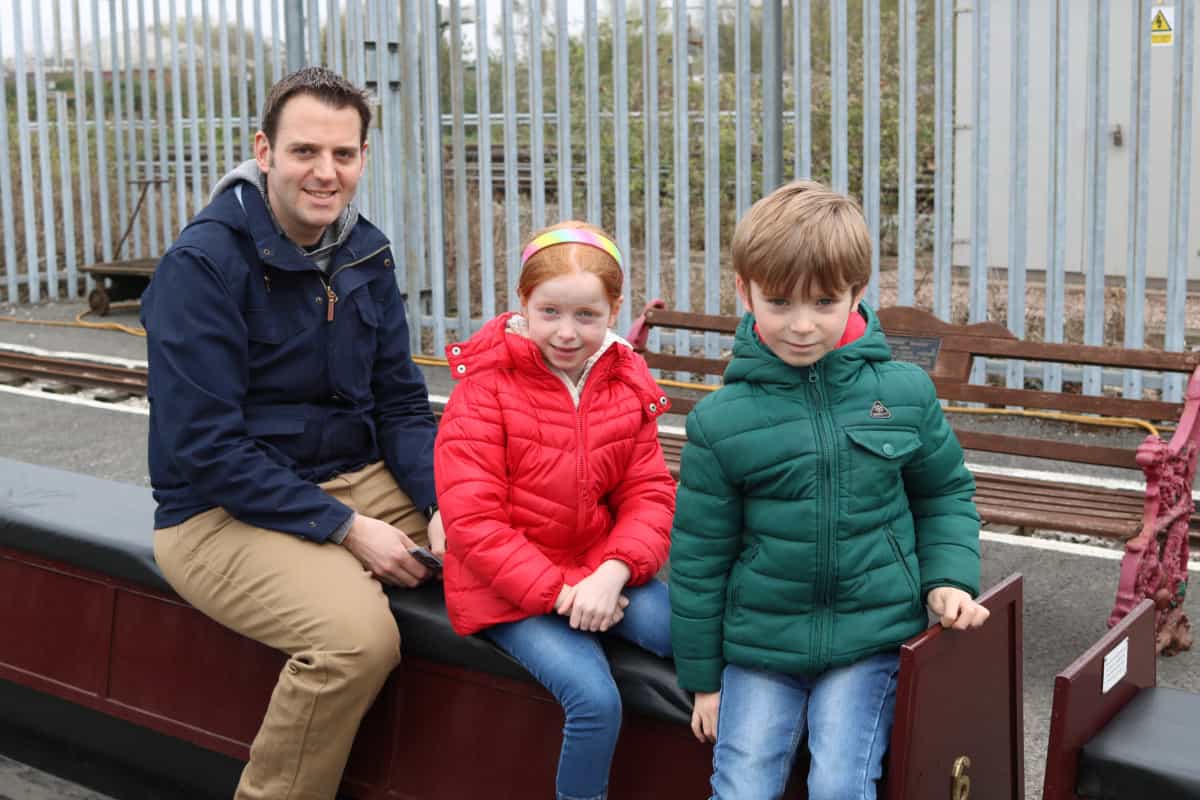 We then took the opportunity to walk down some old tracks between several train displays and even a real steam locomotive, the 'Tornado', which was visiting the Heritage Centre between tours. Little Man was amazed to learn that Crewe Heritage Centre Tornado is relatively new, only moving under her own steam for the first time in 2008.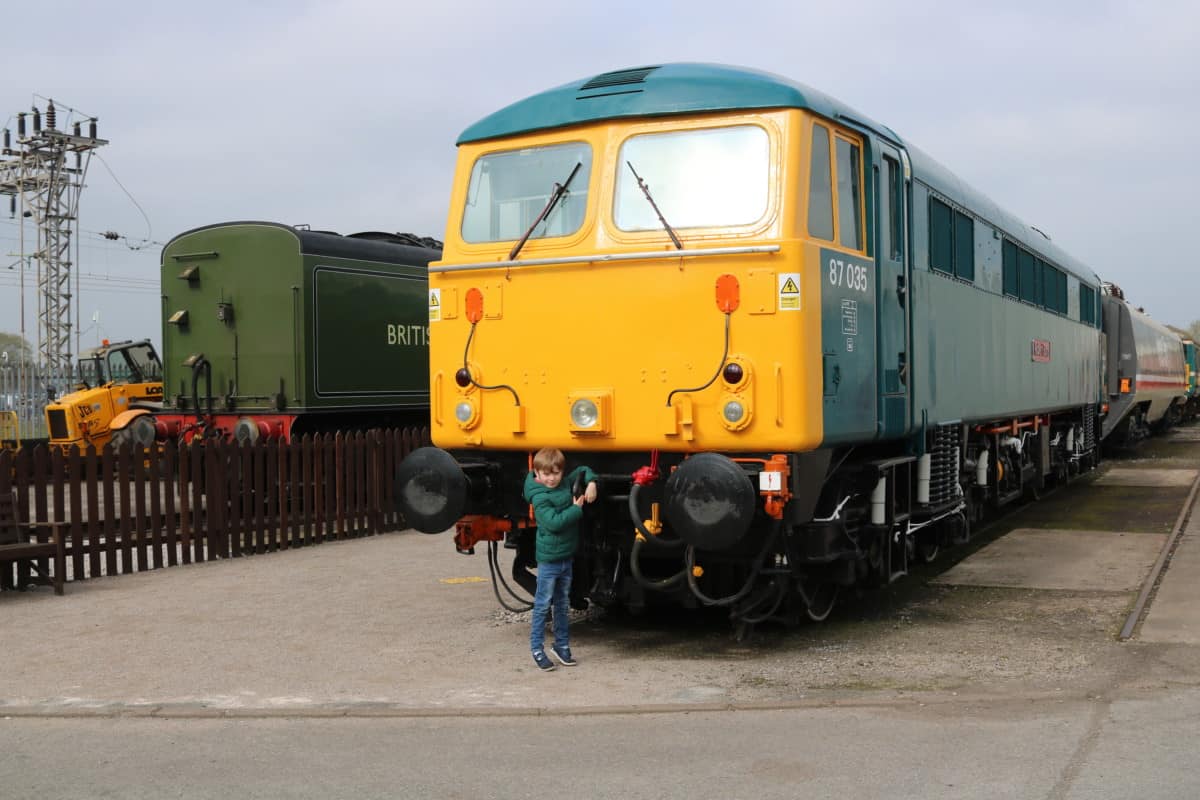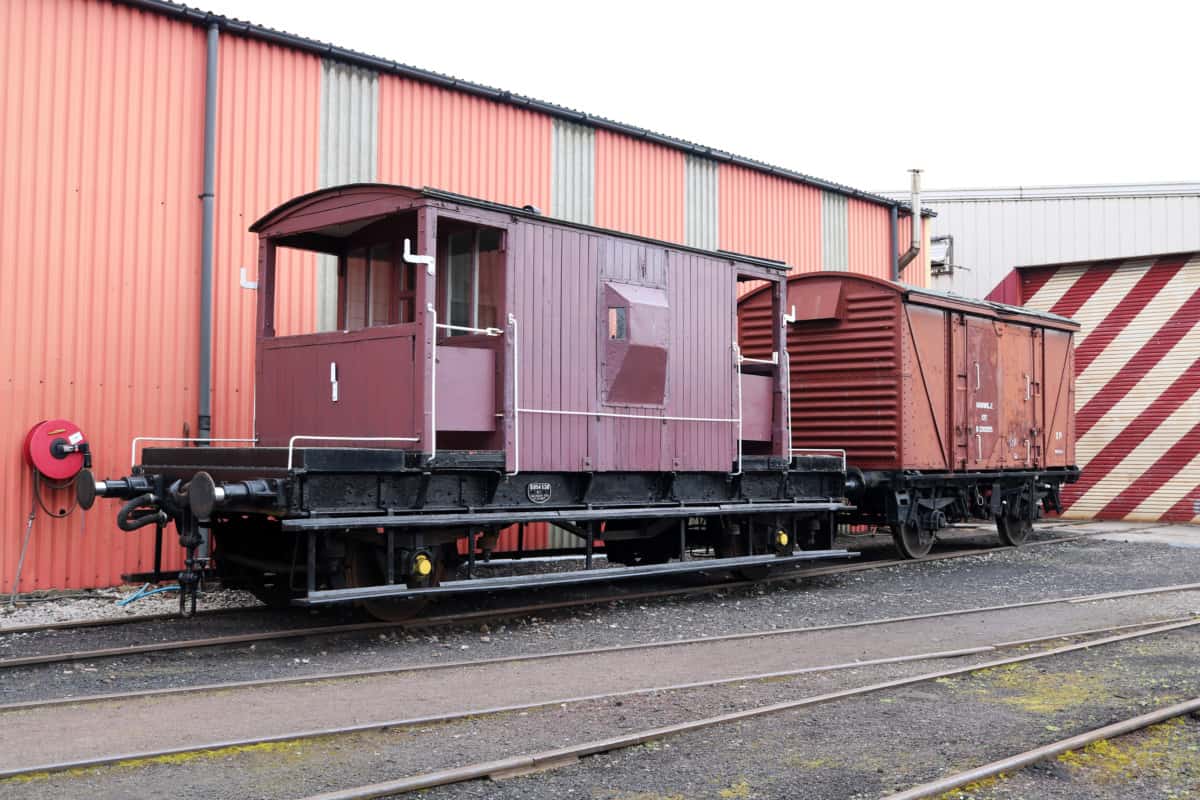 We then made our way to another signal box, this time manned by two very enthusiastic individuals who were acting as signal men, recreating a typical 1960s summer day on the railway, switching points, allowing express trains through and talking with drivers on the phones. It took a bit of explaining to the children that they were just acting it out and that there wasn't really an express train thundering towards us!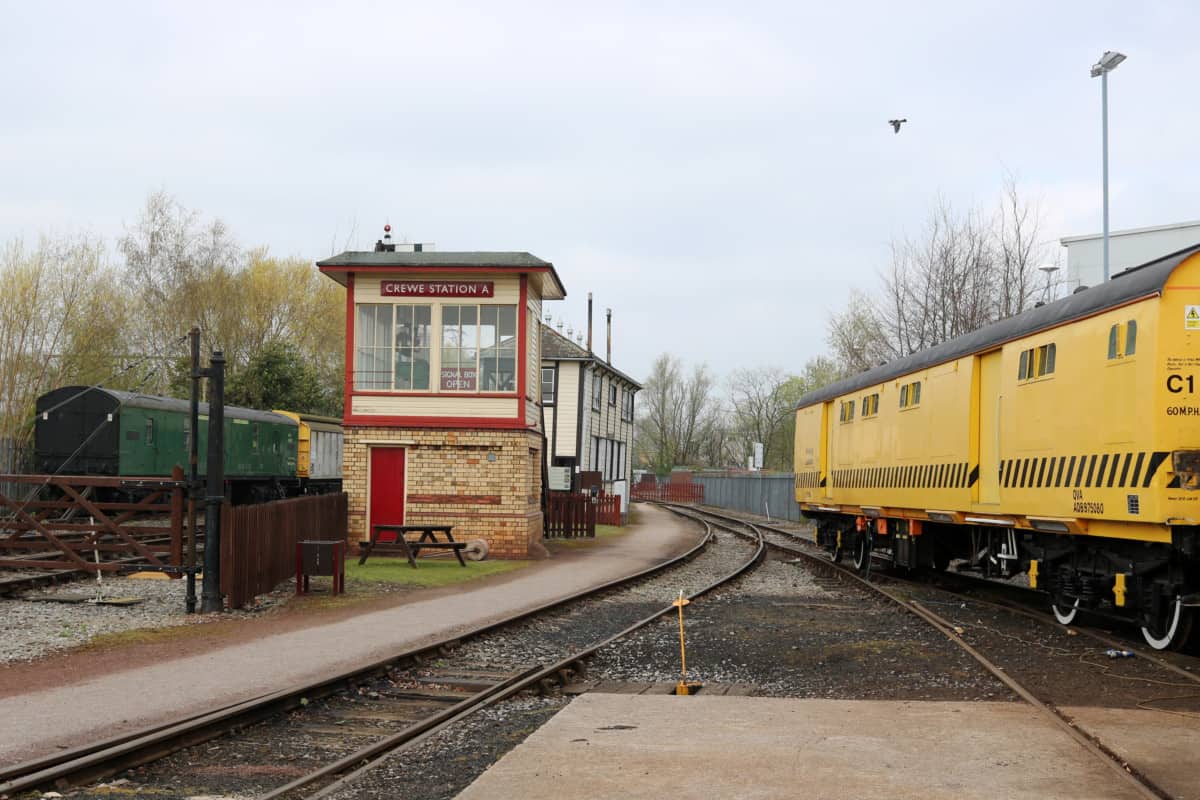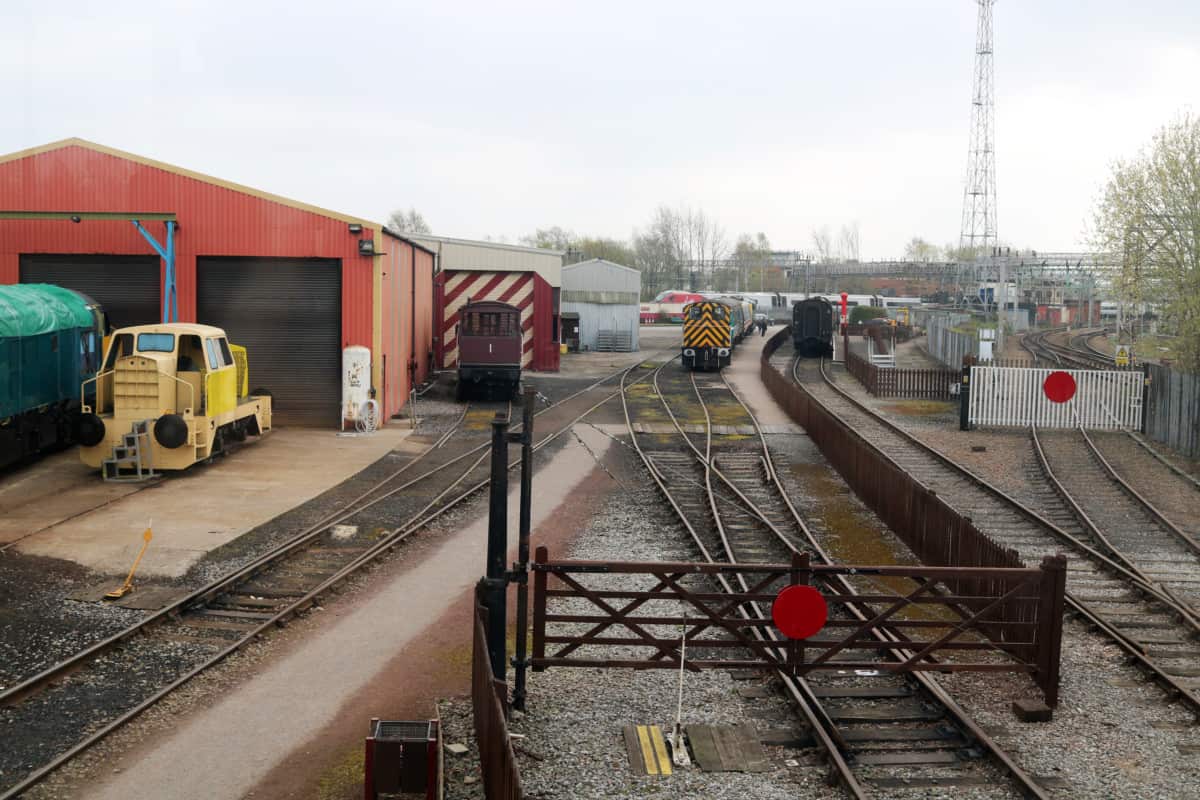 We finished our visit to the Crewe railway museum with lunch in one of the many picnic areas before we went into the exhibition hall to see artefacts from the olden days, information about Crewe's railway and town history, a couple of engine cabs to play in and restoration work being carried out on another old steam engine. We were lucky enough to see some volunteers working on the restoration too and Little Man loved the small play area as well. A really nice addition for a family visit.
We had a great day out at Crewe Heritage Centre and would thoroughly recommend it to anyone with a passing interest in trains, railway heritage or railway life in general. It was fun and we had a great morning exploring somewhere new. Plus, at £14 for a family ticket you really can't get a much cheaper day out – and it turned out to be incredible value for money. It's well worth a visit if you're ever in the area.
You can find more day out inspiration here: