At the start of May half term we spent a weekend in Devon and were looking for an activity to do on our last morning before driving home. We had heard many things about the award winning Babbacombe Model Village in Torquay, a short drive from our hotel in Dawlish. As the weather was forecast to be good, we decided to visit the village before going to a nearby beach.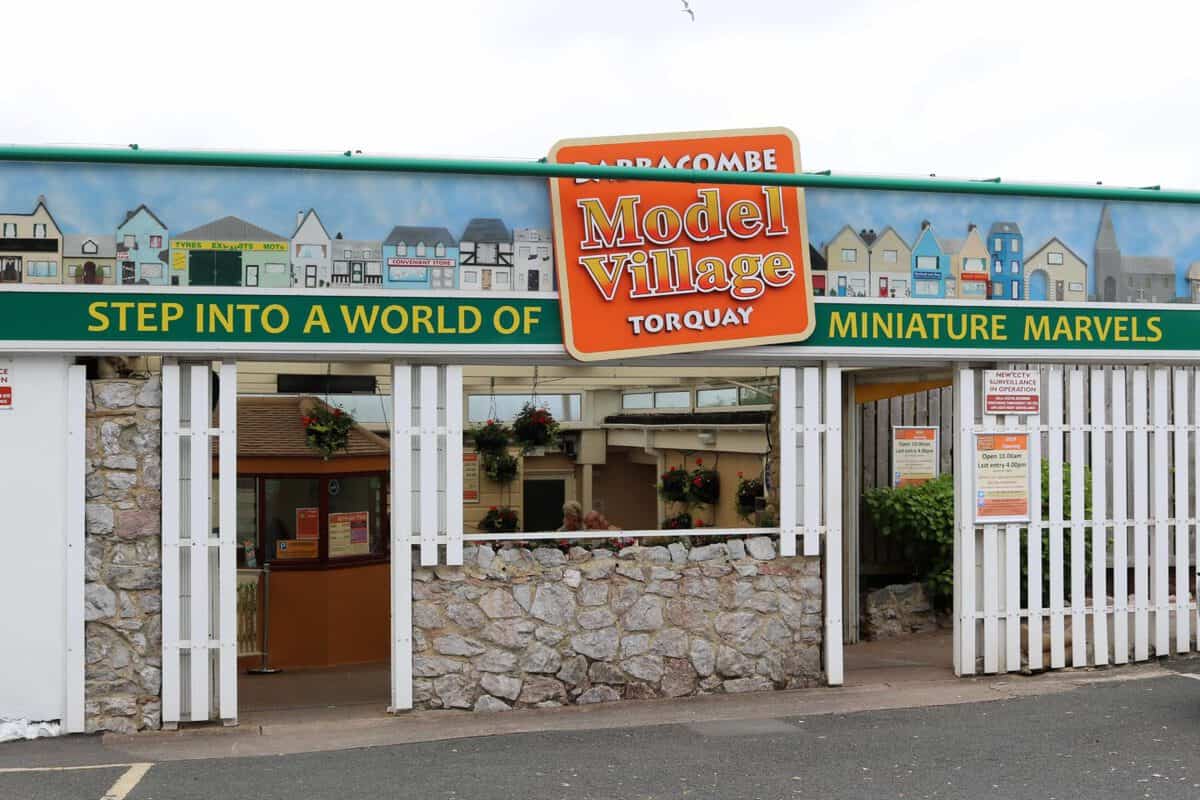 We arrived for opening time at 10am to find a decent sized car park, a pay and display which is owned and operated by the local council. There were plenty of spaces and it was signposted from the main road. We made our way to the entrance and were met at the ticket booth by a very friendly member of staff who graciously accepted our £1 off each person coupon that we'd picked up from a tourist leaflet stand at our hotel. He also asked us if we wanted to see the 4D show, but we declined as we weren't sure what it was about or how long it was and had only really come to see the village. He gave us a map and also a sheet with specific items for the children to spot, including character letters and Where's Wally characters.
As we stepped into the site we were blown away by the sheer scale of the place. We saw that there was a vantage point that let us overlook the whole village with views that simply took our breath away. The site seemed to be ginormous, letting you see for miles, but it was hard to remember that it was actually a miniature village and that we weren't standing on top of a hill looking down on a typically English town. The scale was bought back to us when we noticed a member of staff tending to the gardens and it was all very confusing! So although the site isn't as vast as it first appears it does still cover over four acres of gardens!
Before going down the hill into the village, we went into a little exhibition that had a recreation of a typical Victorian town in the grips of a cold winter, close ups of the interior of the model houses and even a miniature scene of perhaps the country's most famous East End square! It was great to see the models close up and learn a bit about how they are made.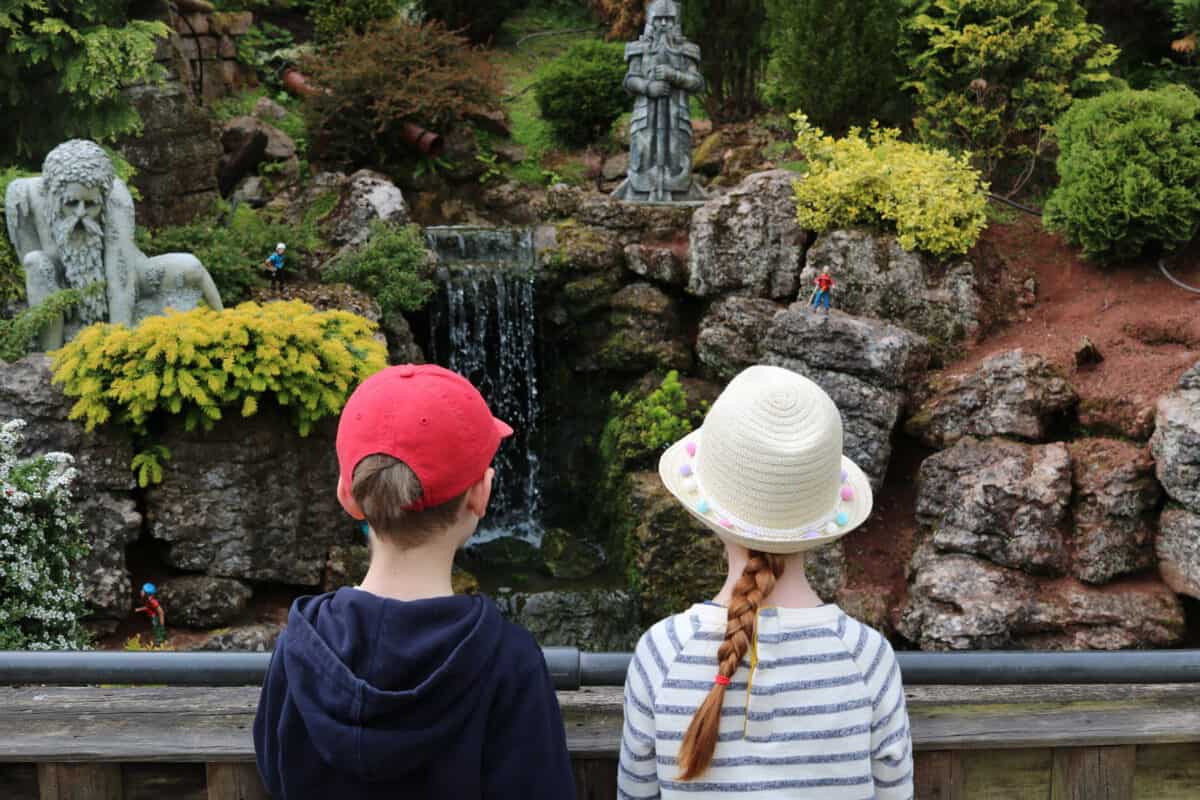 When it was time to go into the village the children wanted to see everything! They enjoyed pointing out funny people in their houses, animals doing silly things and watching out for moving vehicles. There's even a train that goes around the village making stops which the children loved to spot as it trundled down the track.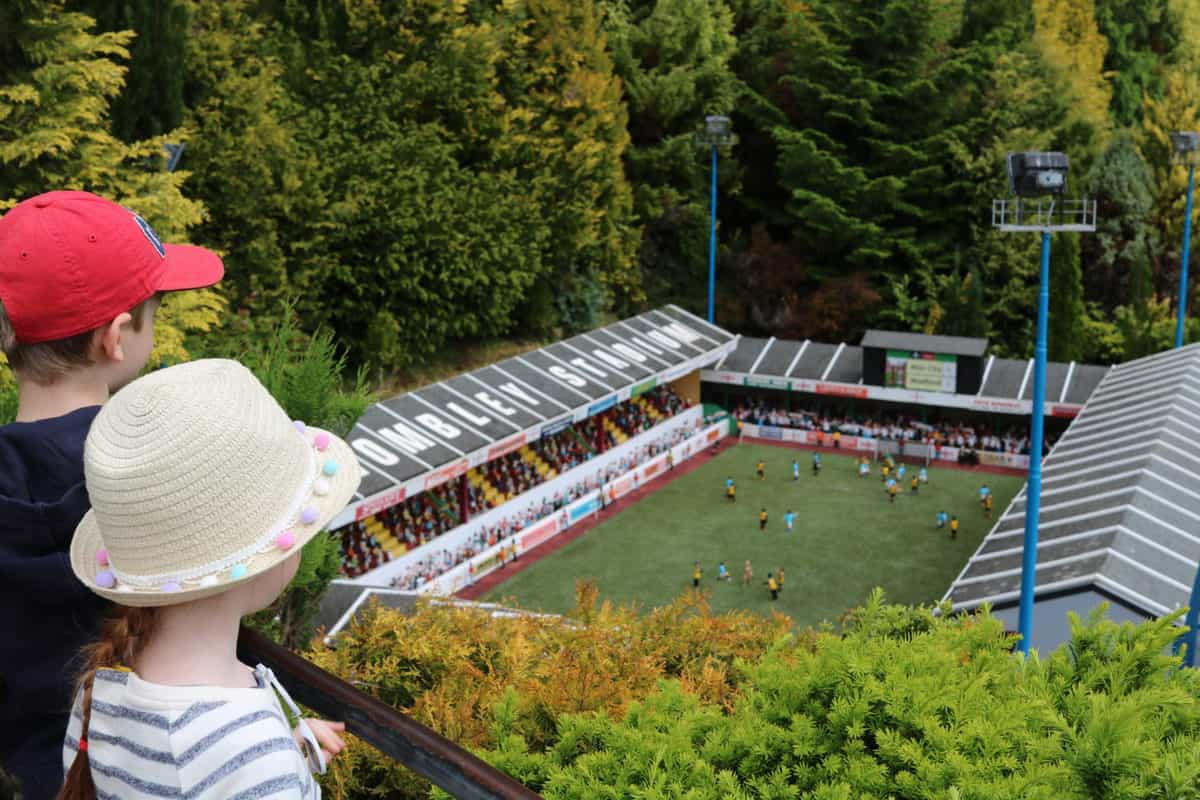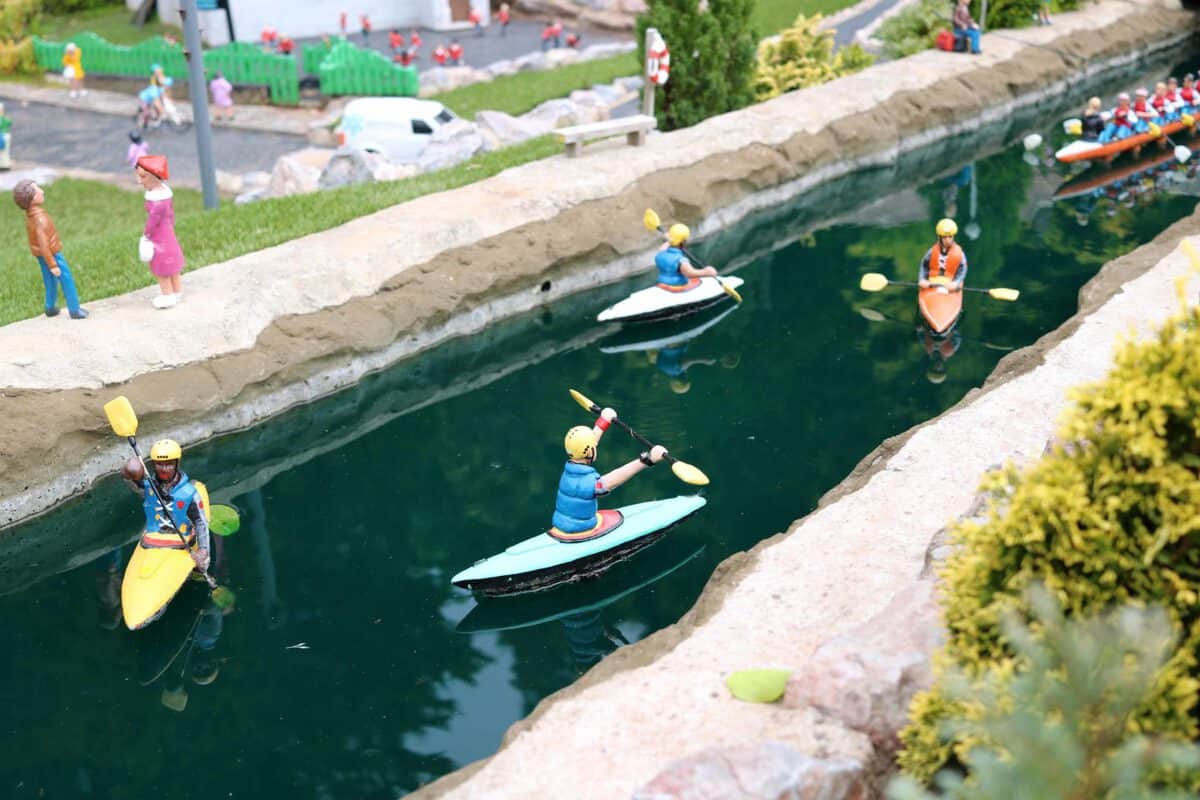 The activity sheets given to the children at the gate kept them alert and keen to take in every detail. As grown-ups, we enjoyed seeing that the models were very up to date, with the latest Great British Bake Off crew, a whole mansion (Professor Xavier's School for the Gifted) of superheroes and even references to the final Game Of Thrones episode that had only aired a week or so before, complete with a fire breathing dragon!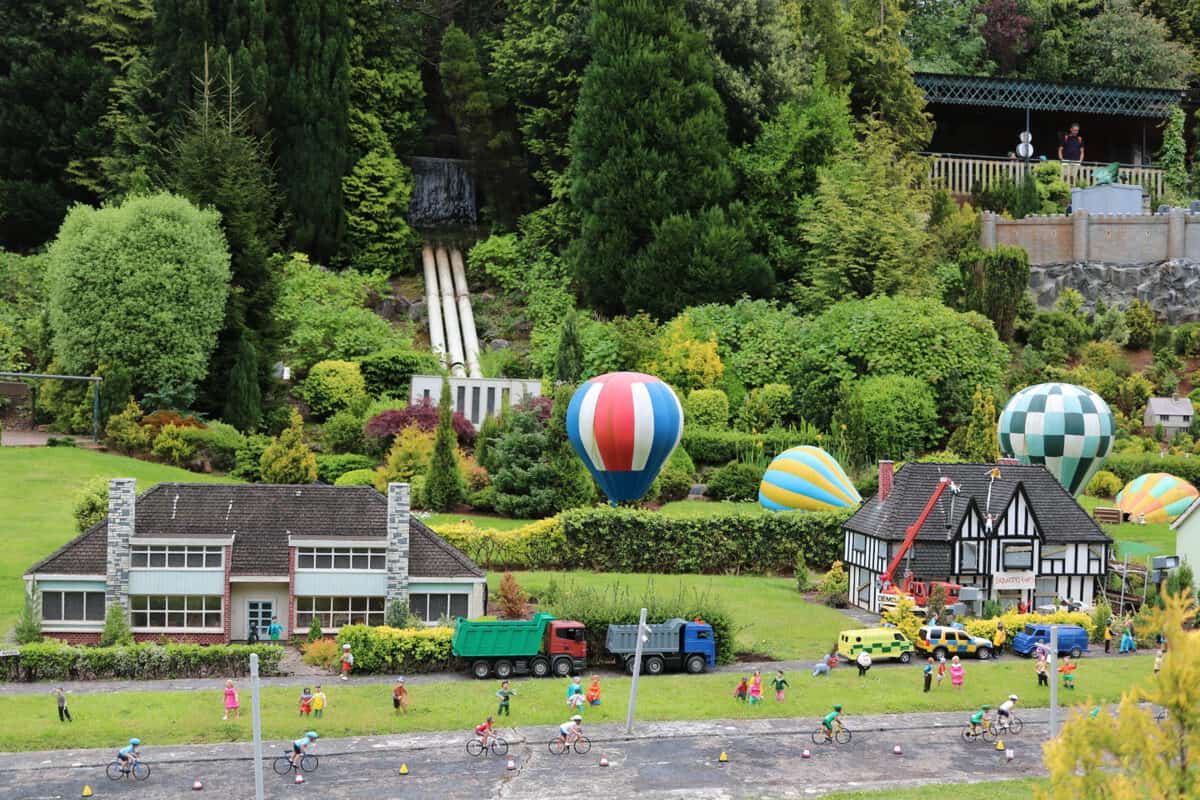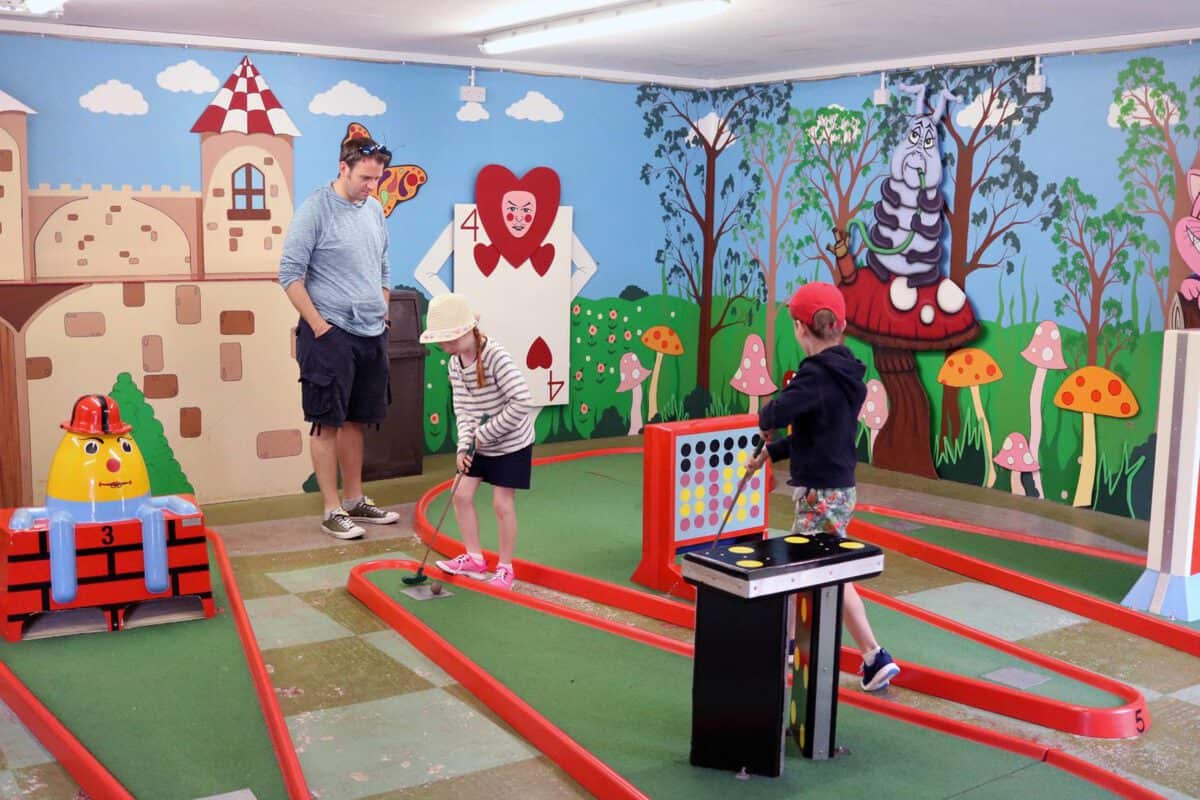 A separate room was also dedicated to miniatures of cinema and pop culture, including Lord of the Rings, rock stars and science fiction heroes. It was obvious that a lot of time, thought and love had gone into every scene and character that live in the village – with an estimated population of 13,160! We even found a small crazy golf area half way around, which broke up the day nicely for the children. The whole site was surprisingly pushchair friendly and there were toilets dotted around too.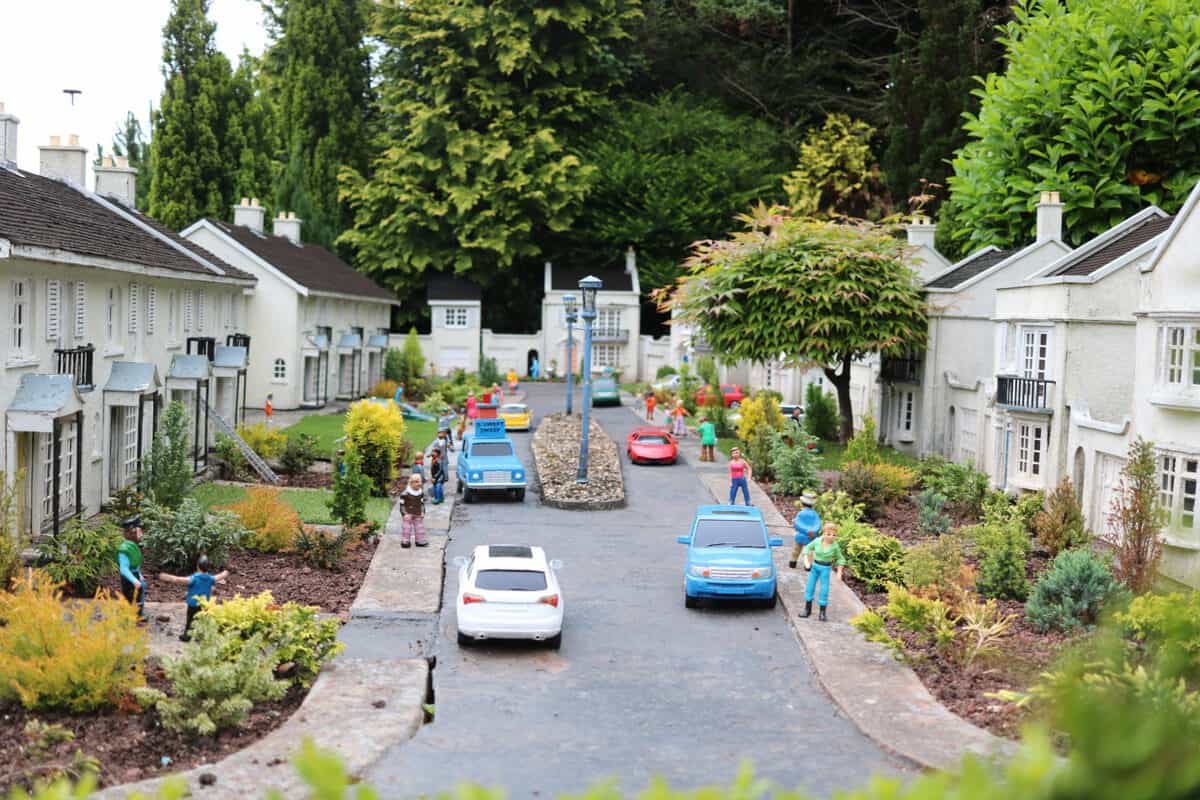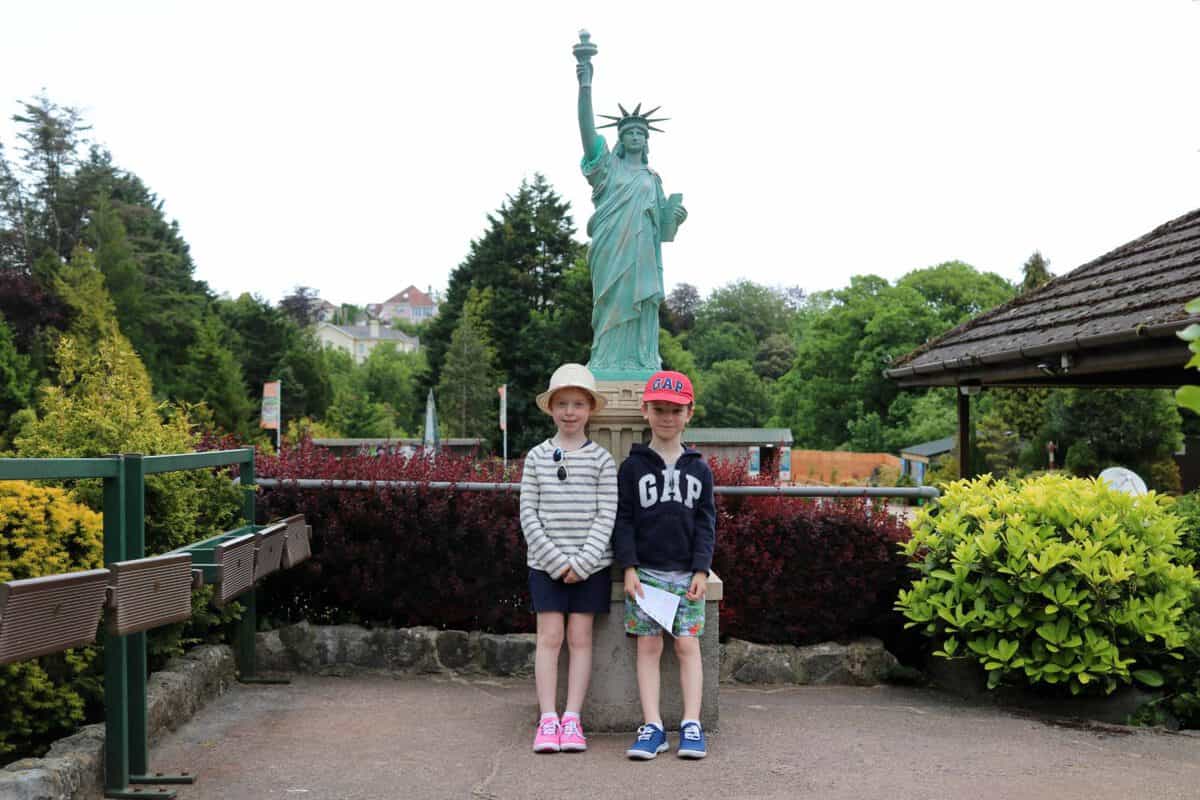 We spent about 2 hours wandering around Babbacombe Model Village and in all and thoroughly enjoyed our time there. They also had a tea room at the top of the hill, next to the gift shop which was reasonably priced for such a tourist attraction. The staff were all friendly and we had a great morning out. It's definitely somewhere everyone should visit at least once. Afterwards there's the Babbacombe Cliff Railway and Oddicombe Beach to enjoy too.