*This is a paid post
One thing that I know I don't do often enough is clean our oven – and I can fully understand why oven cleaning is Britain's most hated chore. But cleaning the oven is something that makes such a difference in the kitchen – especially if it's done properly. To kick start our spring cleaning regime Ovenclean organised for our double oven to be cleaned – and I was blown away by the results.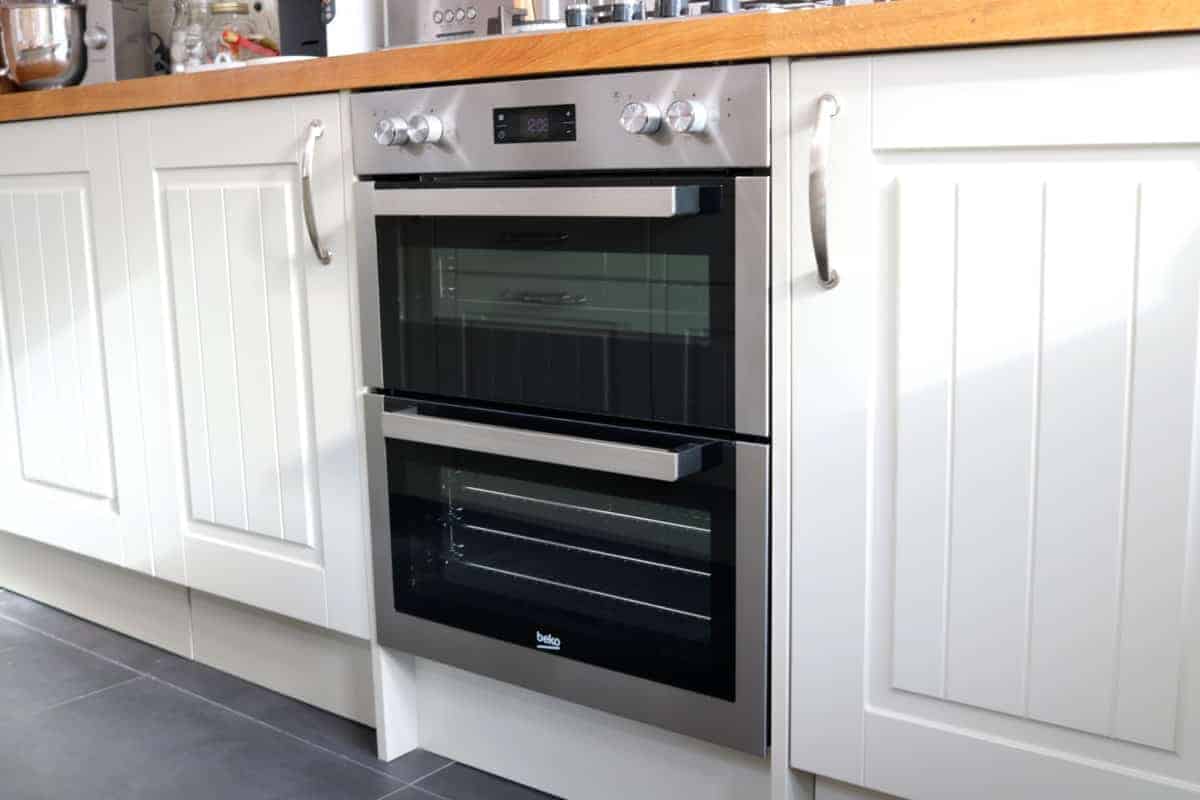 Ovenclean work in franchises across the UK giving great nationwide coverage. When booking an Ovenclean appointment your local Ovenclean franchise will contact you to organise a convenient time and date for your cleaning services. We were booked in for the following week and Ovenclean let me know that everything should be done within about two hours.
Our oven was embarrassingly dirty before the clean. You could hardly see through the glass in the oven doors, the shelves were caked in grease and the bottom of the oven looked like it had seen better days with so many remnants left from meals gone by. I was looking forward to our first professional oven clean but, honestly, I wasn't sure they'd be able to clean it all and I was just expecting a bit of an improvement.
On the day of our Ovenclean visit I didn't need to do anything to prepare. The Ovenclean technician arrived on time and brought everything he needed inside with him – which wasn't actually a lot. He had two buckets and a few things in each of them and he set straight to work.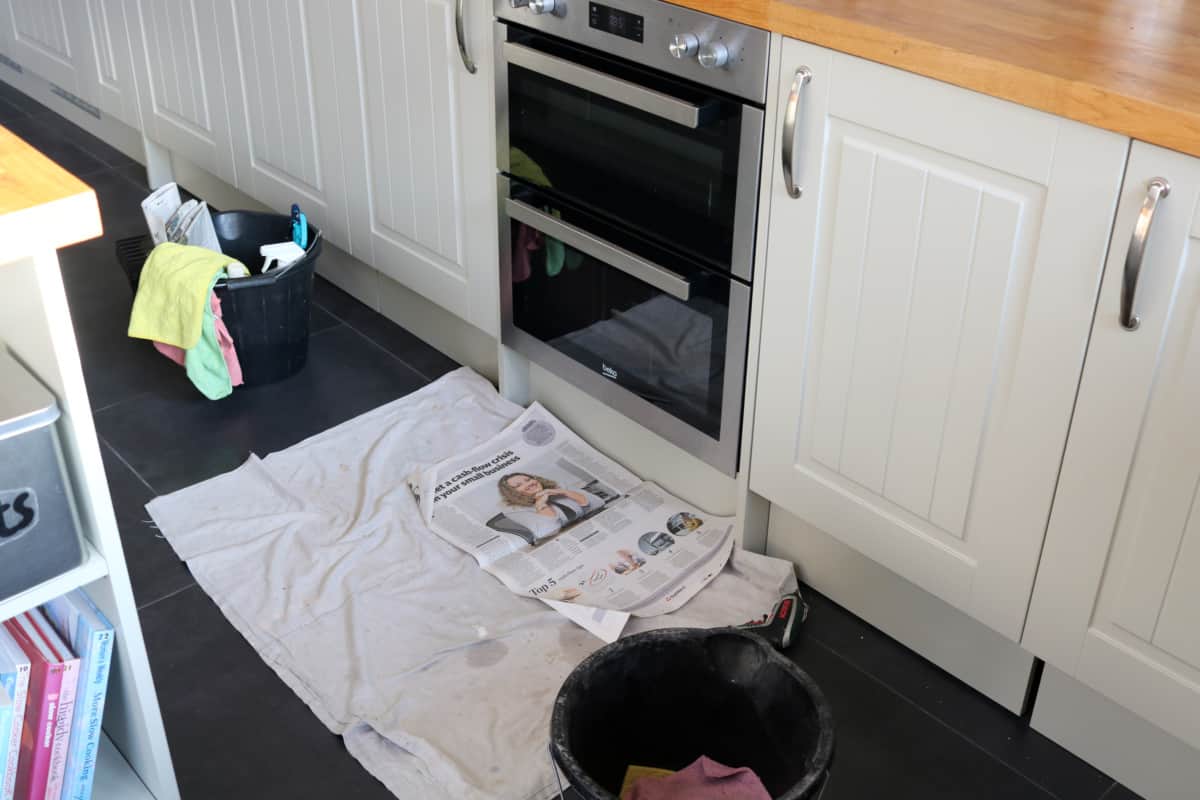 The technician protected the floor and started the clean by taking everything out of the oven – including the racks attached to the sides. Everything removable was taken out and he went and put it into his van where he explained he had a bath ready to help clean everything.
Whilst everything was soaking he cleaned the whole inside of the oven. The products used are caustic-soda free meaning there are no fumes during the process and I was happily in the same room working whilst the oven was being cleaned. The lack of fumes also makes it fine for children and pets to be around which is always something I worry about with any kind of work going on at home.
Once the inside of the oven was cleaned the technician went to his van to finish off the process, spending about twenty minutes cleaning the shelves and racks from inside the oven. He then came back, put everything back in place and the job was done.
The whole Ovenclean process was done in just over and hour and a half which I commented on as it felt really speedy compared to when I've tried to clean the oven myself in the past. The technician explained that because the grime in our oven was quite fresh, and not caked on for years, it was easier to clean. This made me realise how important it is to have your oven cleaned regularly.
Having a clean oven helps food taste better and also increases the efficiency of the oven. Our oven is 18 months old but looks as good as new now that it's been cleaned. Having Ovenclean come and clean our oven at regular intervals will only help the oven work for as long as possible – and as well as possible too. Getting our oven cleaned professionally is now going to be part of our spring clean every year.