When we spent a weekend in Devon we visited Babbacombe Model Village for a morning and then decided to spend the rest of the day on the beach. But, wandering towards the coast we found the Babbacombe Cliff Railway and just had to get on it for a little trip to the sea front.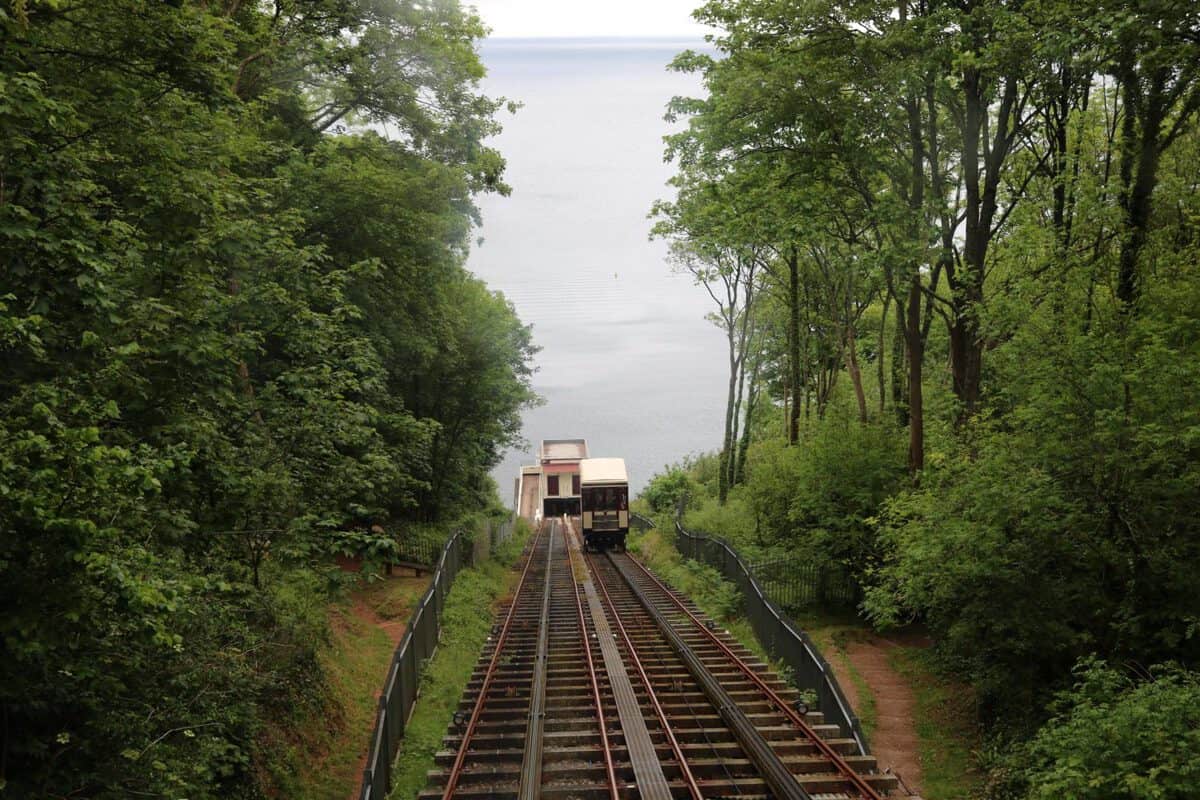 The Babbacombe Cliff Railway has been in operation for over 90 years and is still going strong. The railway is made up of a start and end point, each with a ticket booth and little station area to get on and off the cars. Two cars run at any one time, with each having its own 720ft track to run along.
We loved how traditional the Babbacombe Cliff Railway is and the staff couldn't have been friendlier. It cost just £8.50 for a family return trip and the children loved the experience. You could just go up or down on the railway and walk the other half of the trip if you wanted to.
The views from the railway car were fantastic and it was a really lovely experience – something you really must do if you're ever in the area. We were down at the base of the cliff and on the beach within minutes.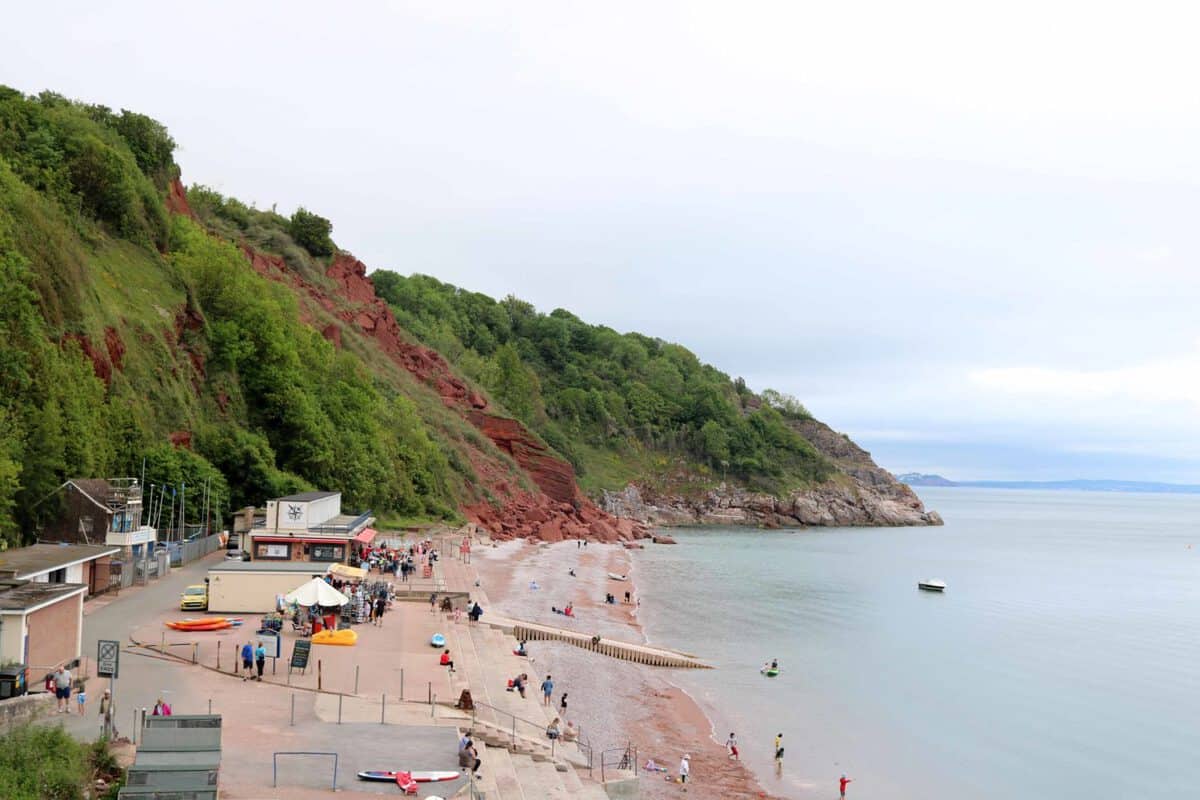 Oddicombe Beach gives beautiful views of the seafront in both directions but part of the beach is closed, I think because of falling rocks. The children loved throwing stones into the sea and digging trenches in the sand even though the weather wasn't at it's best.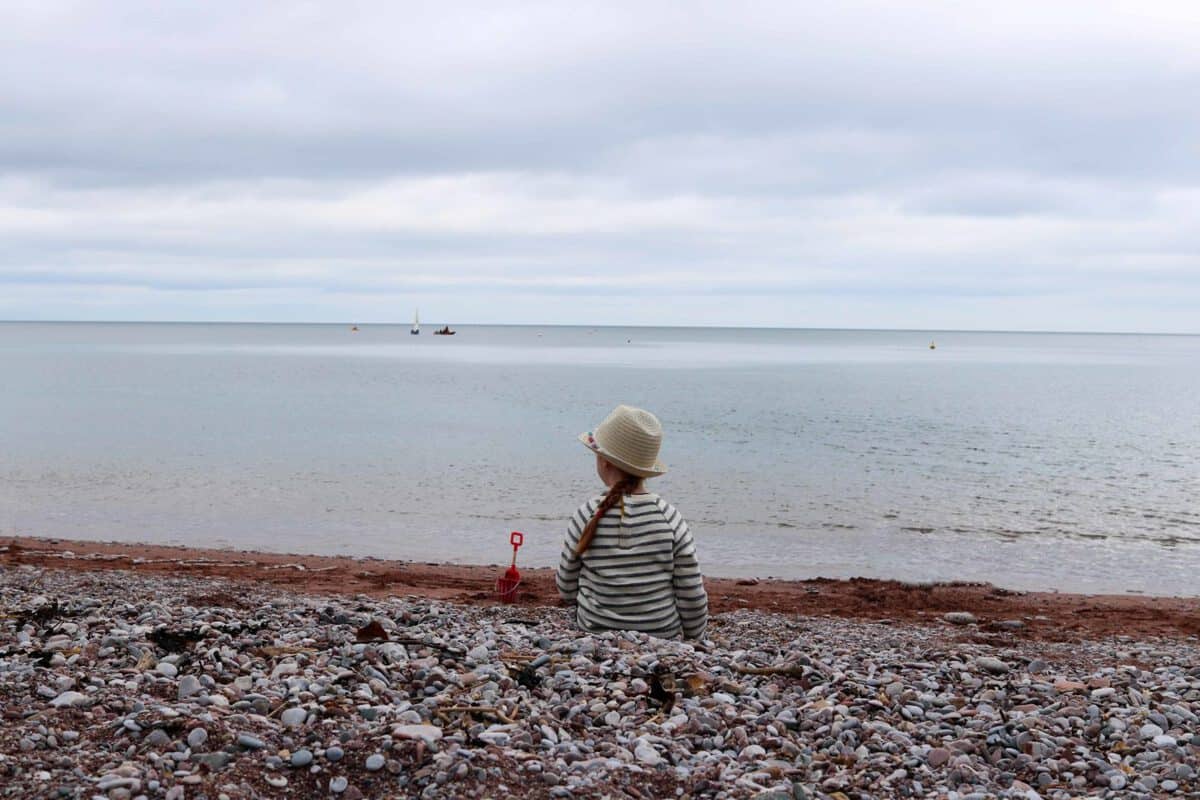 The sand on the beach was a really odd red colour that the children were pretty fascinated with and the mix of pebbles and sand made them pretty happy. We put our beach tent up and relaxed whilst they built, dug and paddled for a couple of hours.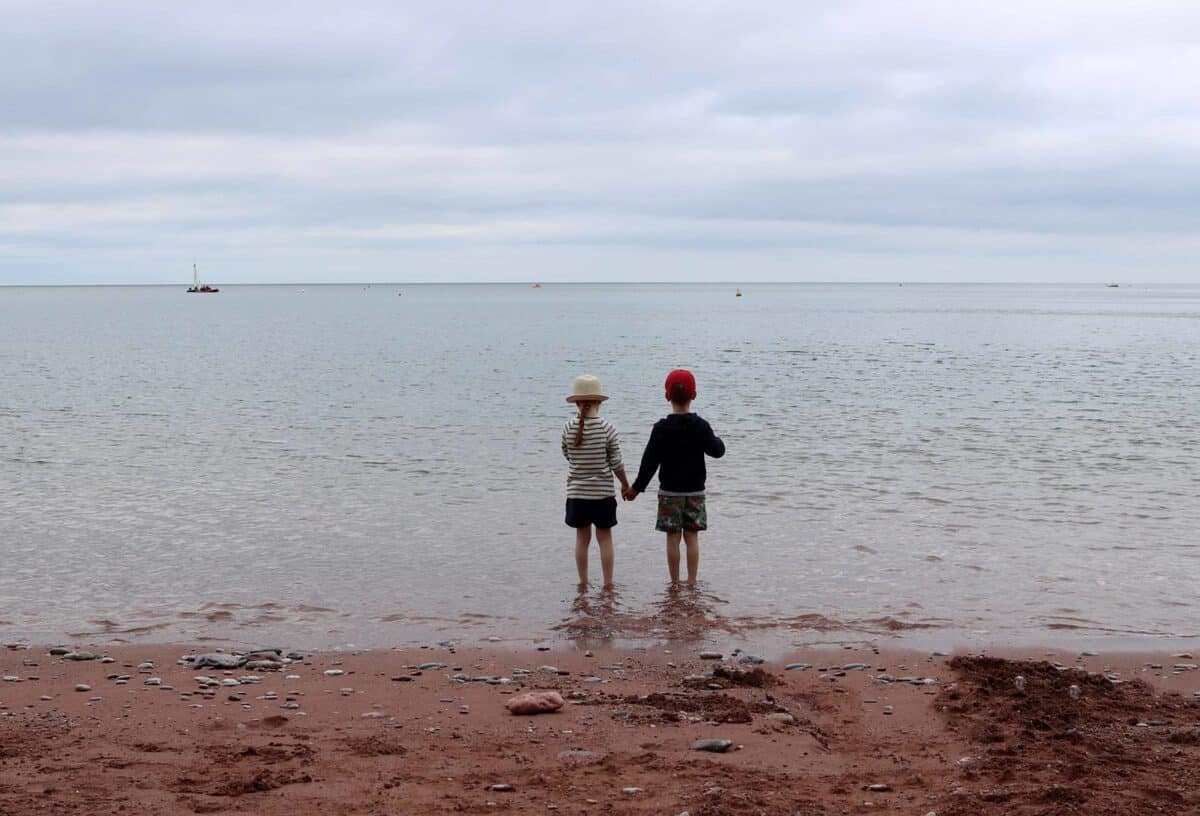 Before we went home we stopped at a seafront restaurant – Three Degrees – for lunch which was reasonably priced for a table service meal and the food was great. The only issue was other diners smoking at tables next to us outside – something the restaurant say they can't stop but I think putting ashtrays on the table welcomes smoking rather than doing anything to discourage it.
Oddicombe Beach has shops, places to refreshments, plenty of toilets and even places to hire pedalos and kayaks or book a boat trip. It's a lovely place to visit and we parked easily outside the model village just a couple of minutes walk away. It really was a lovely day out.