Disclosure: We were sent the featured products for the purpose of this post however all opinions are my own.
As a family we love trying new things and exploring more of the UK at the same time. I recently announced that we are Konfidence Swimologists for the year and last weekend we went to Splash Landings waterpark at Alton Towers to try out our new Konfidence products in a really great swimming location.
We arrived at the official Alton Towers resort at about 11:30am and to our surprise we were allowed to check in to the Alton Towers Splash Landings Hotel straight away. Splash Landings is home to the Alton Towers Waterpark and is linked to the Alton Towers hotel by a walkway so everything is easily accessible.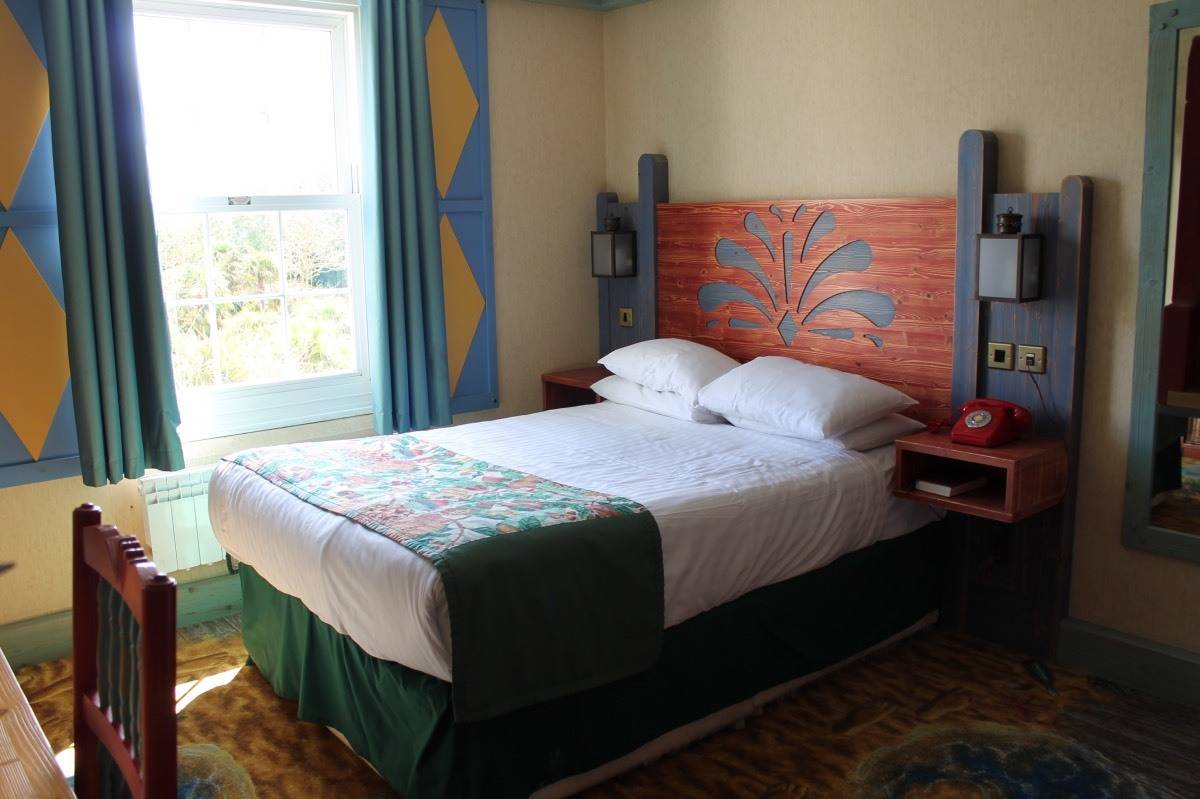 What is Splash Landings like?
The whole of Splash Landings had a real holiday vibe with mediterranean decor and holiday music playing – even when you got in the lift! We were staying in a family room which was a good size double room with a set of bunk beds for the children and had everything we needed for a night away.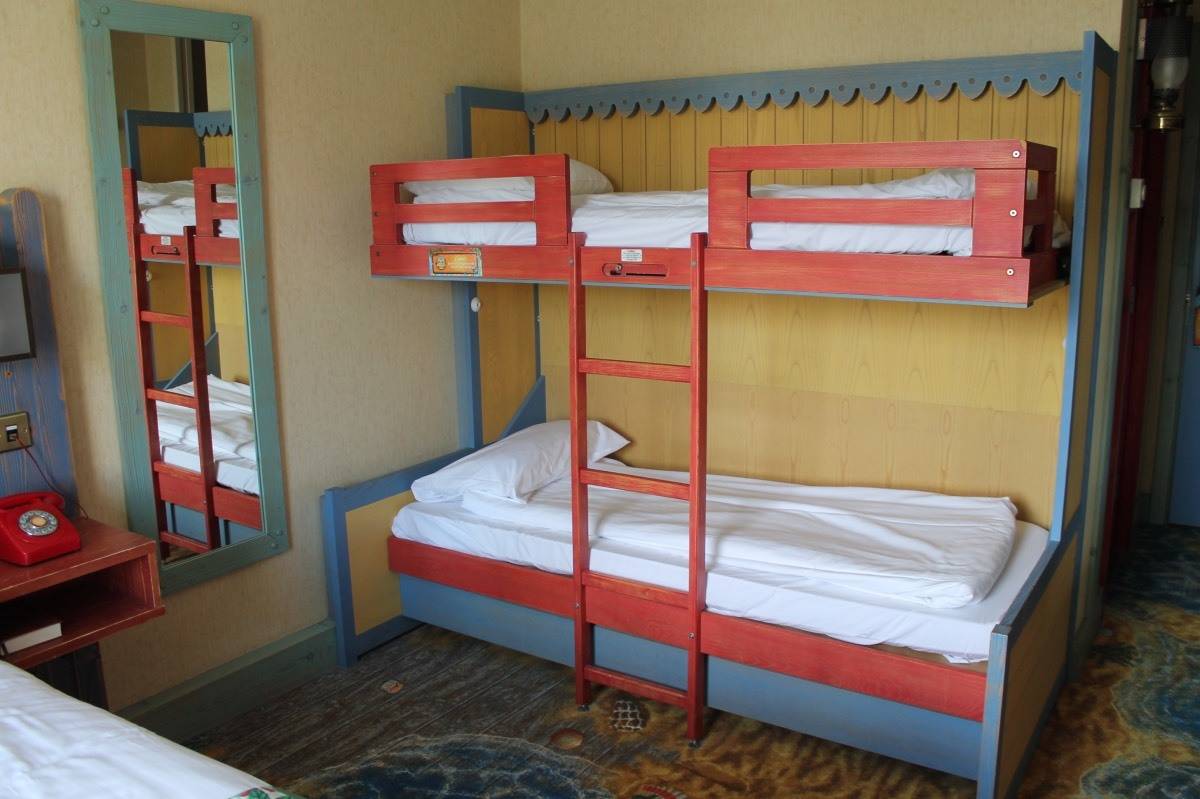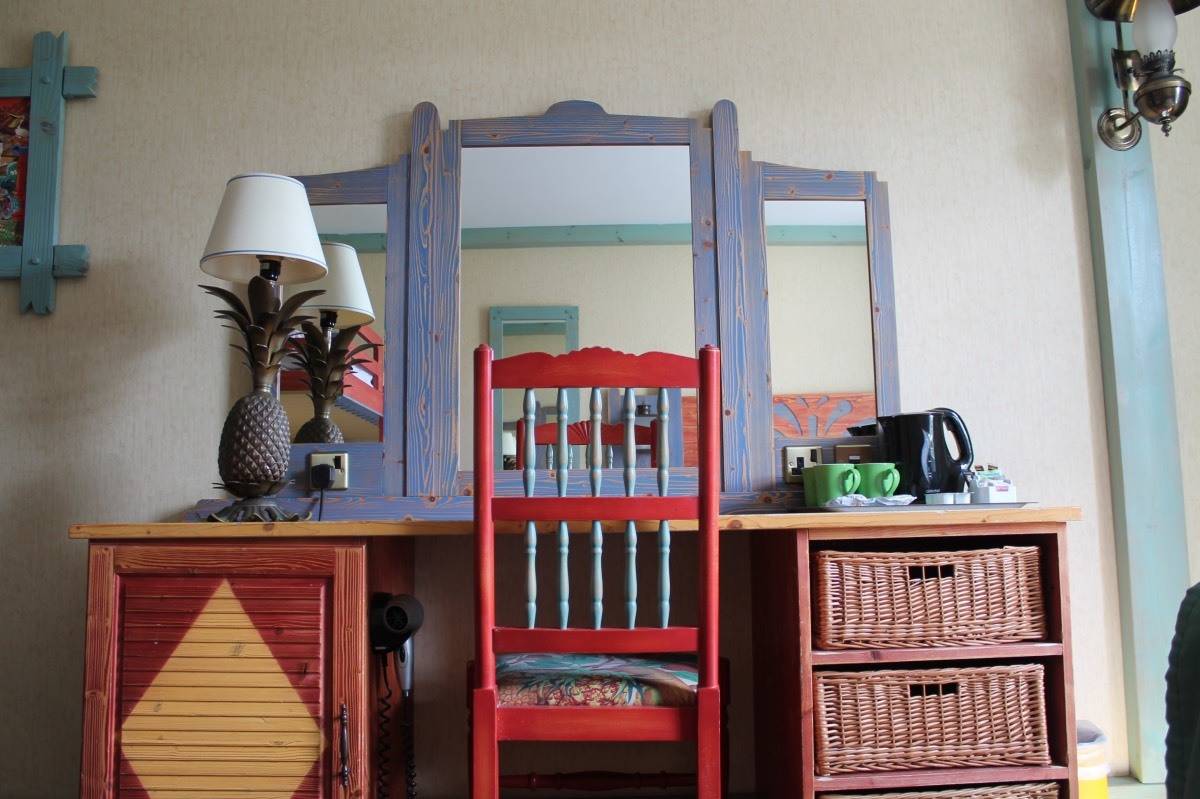 It also had a perfectly functional bathroom complete with a set of toiletries and enough towels for all of us. The room was fine for our needs but there could be some improvements for a better night's sleep – better curtains that don't let so much light in would be a great start! Aside from that, there was free parking, free wifi, evening entertainment, helpful friendly staff and pretty much everything else we needed.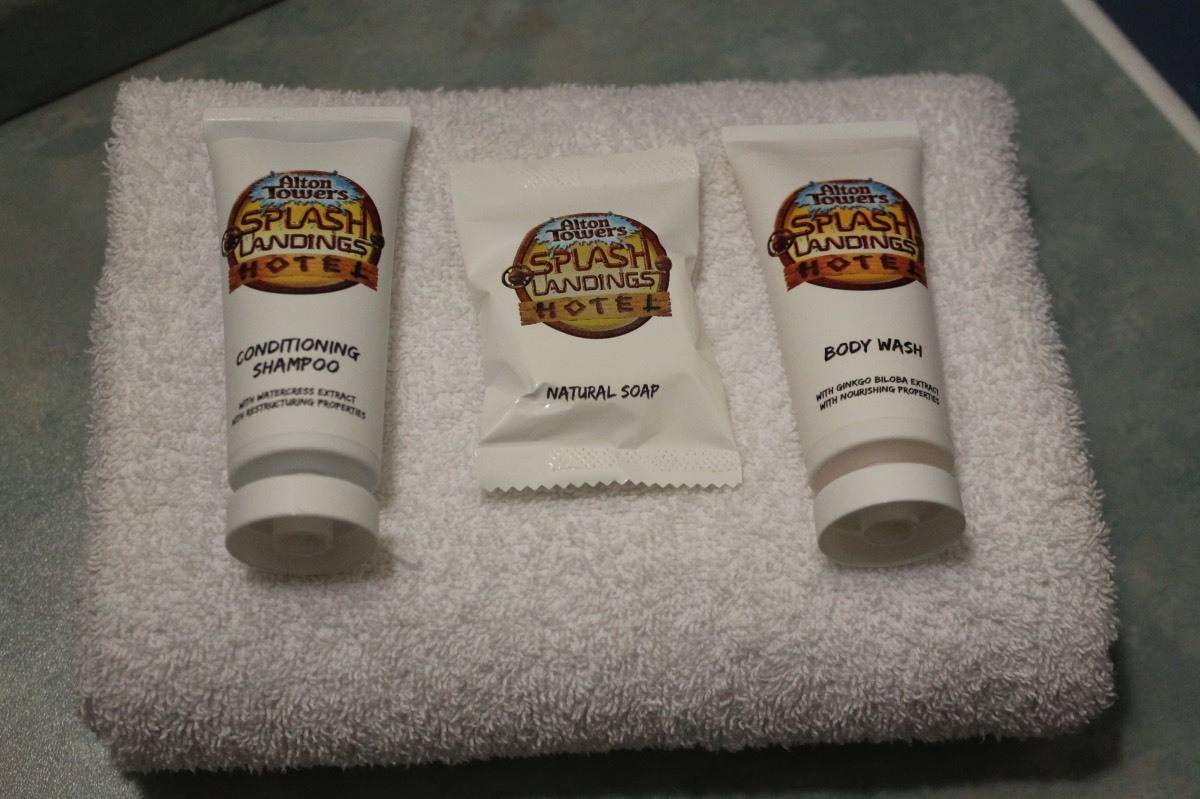 What was our experience of the Splash Landings Water Park like?
We didn't waste any time in the room though and went straight to the water park. The children were so excited at the prospect of proper swimming, rather than just a rectangle pool, and started getting changed as soon as we were in the changing rooms!
The changing rooms were a good size and we easily found available cubicles both times we went swimming. Lockers take 20p coins – not the £1 we expected – so make sure you have change with you!
The whole of the Alton Towers Water Park is designed with fun in mind. There's a young child's area with pipes and things spraying water out, floats and pool toys as well as a slide. This is where we ended up spending most of our time and the children had a great time.
Dave and I commented how it was nice to sit back and relax whilst we played with them, knowing they were safe in their Konfidence jackets. Obviously we wouldn't leave them unattended in the pool but it gave us extra peace of mind.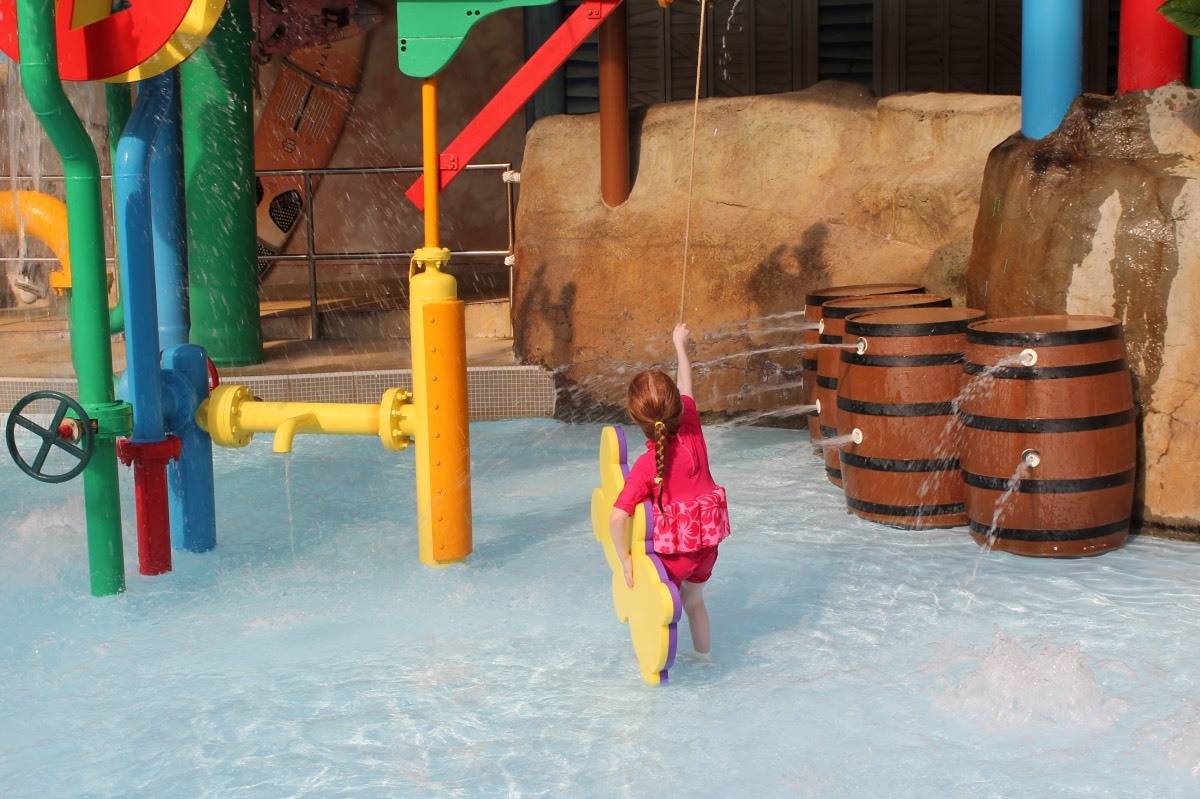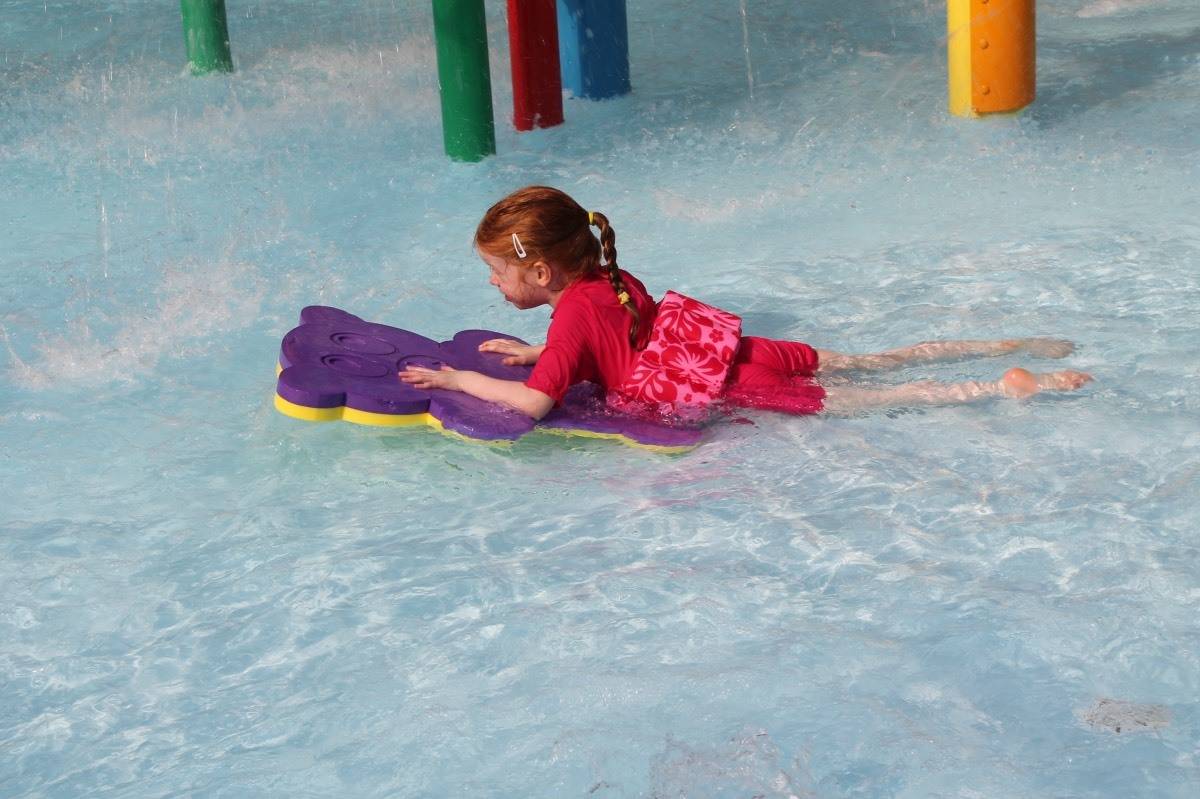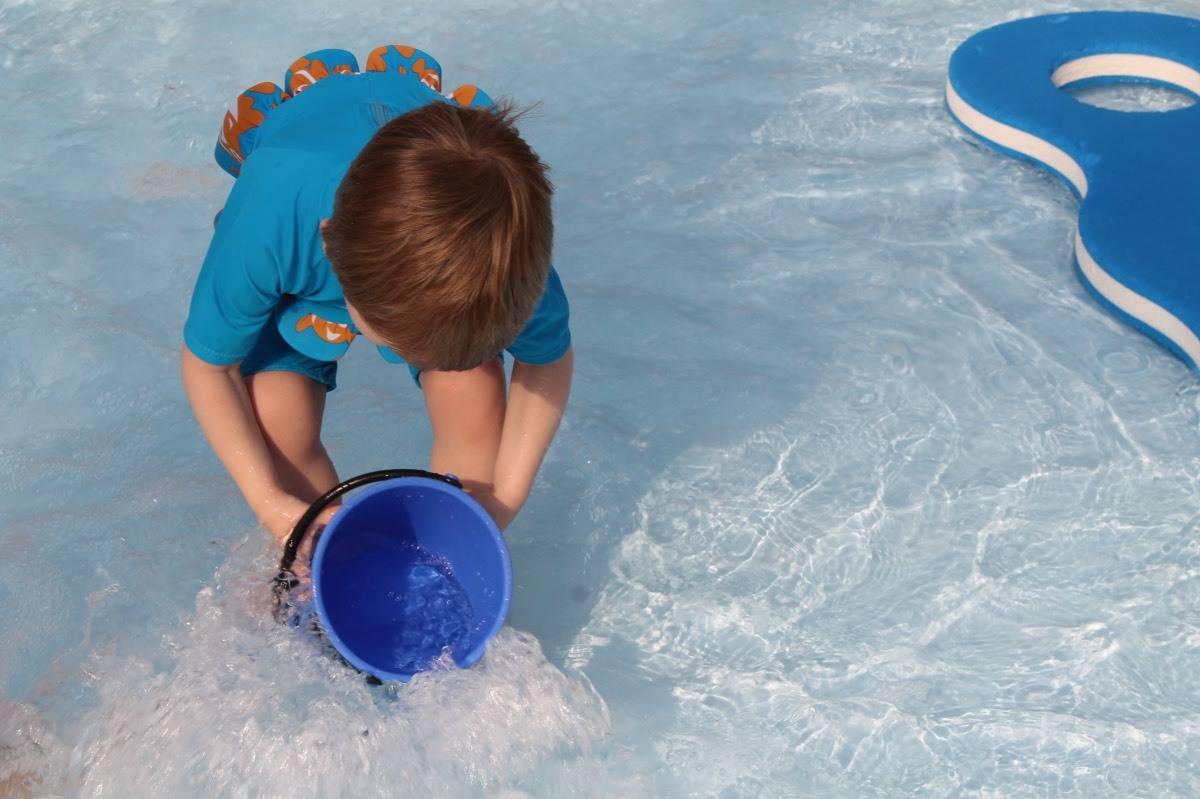 There was also a bigger pool area with a graduated incline that is great for young children. This area was for general water playing, floats and splashing and was situated under what can only be described as a water based adventure playground.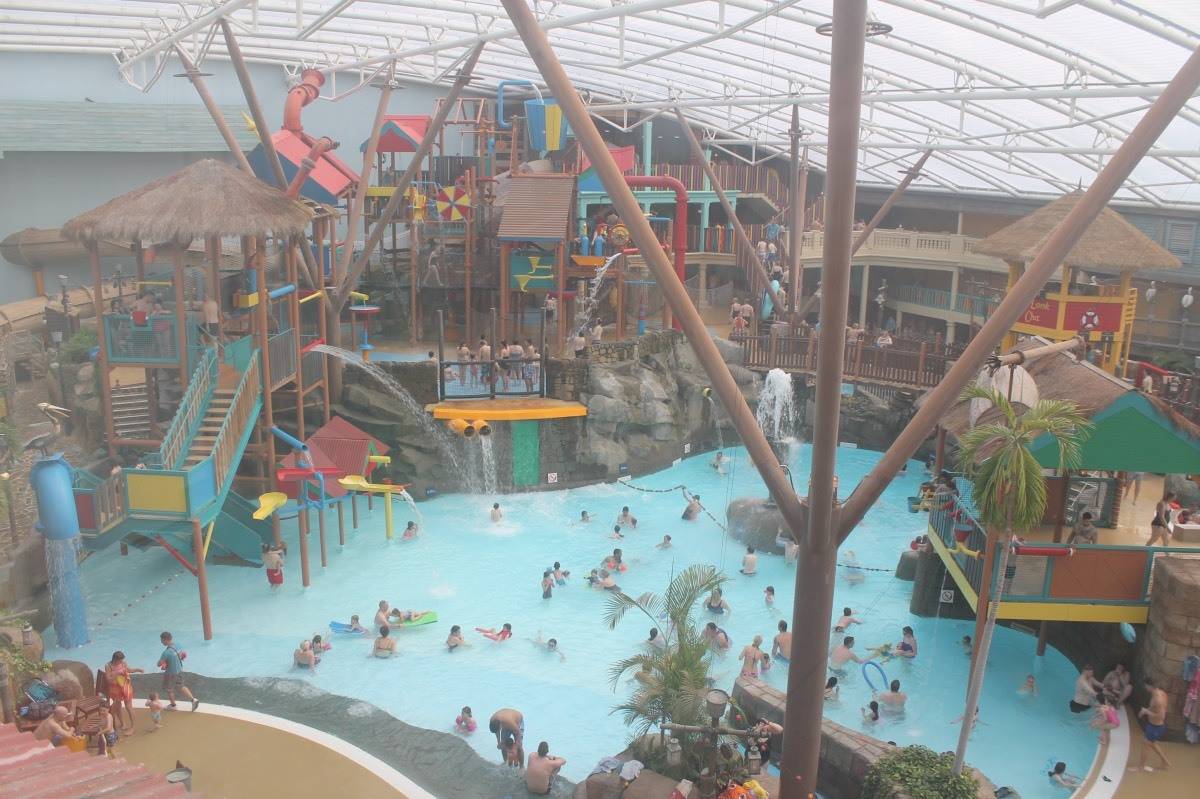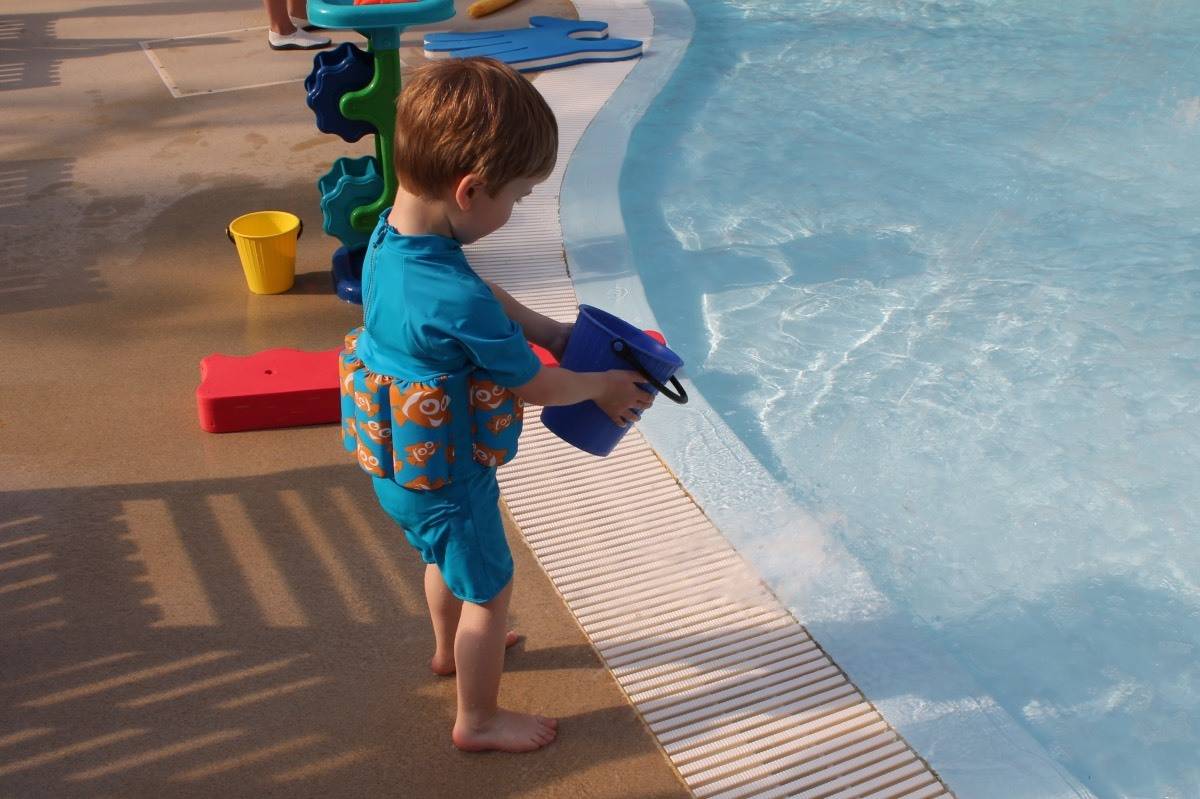 There was stairs to climb up that led all the way around the water park and had bridges, tunnels, interactive water features, and nets to climb through. At each resting point there were ropes to pull, things to squirt and people to get wet! This adventure playground culminated in a huge bucket that filled with water being tipped down into the pool and soaking everyone – a highlight of all the children's swim time.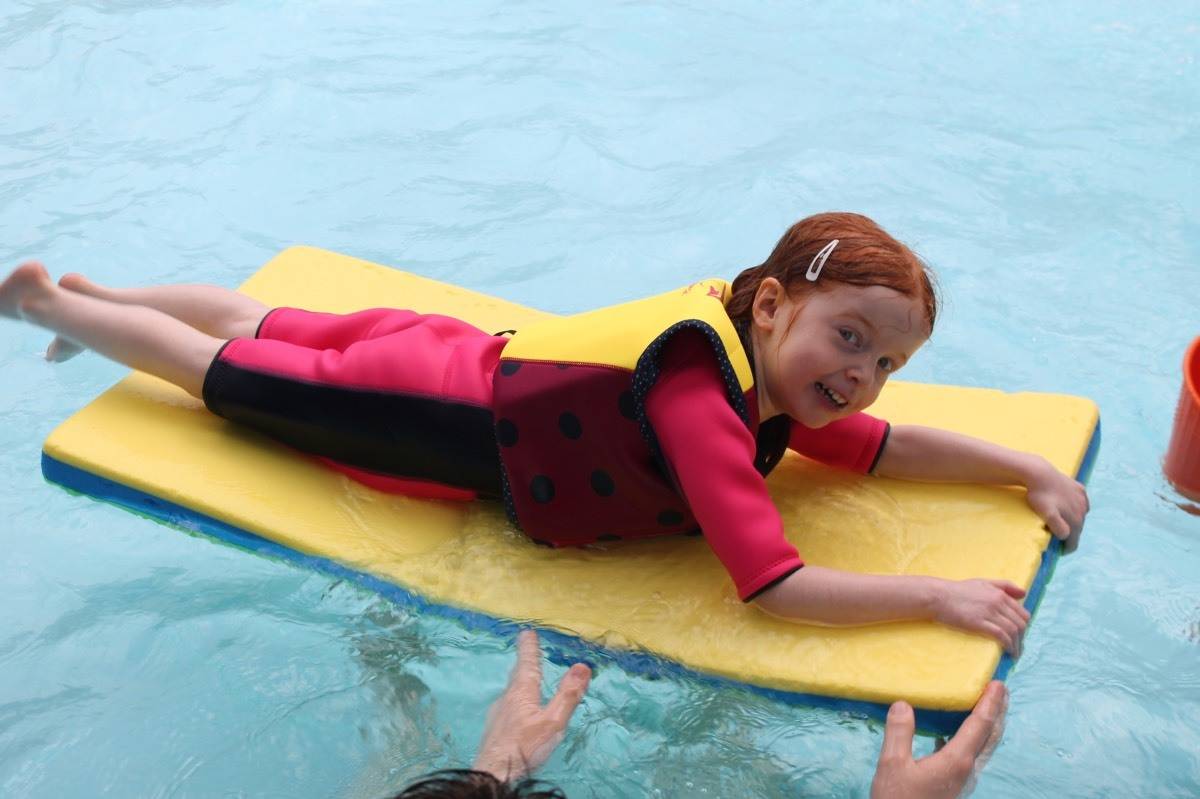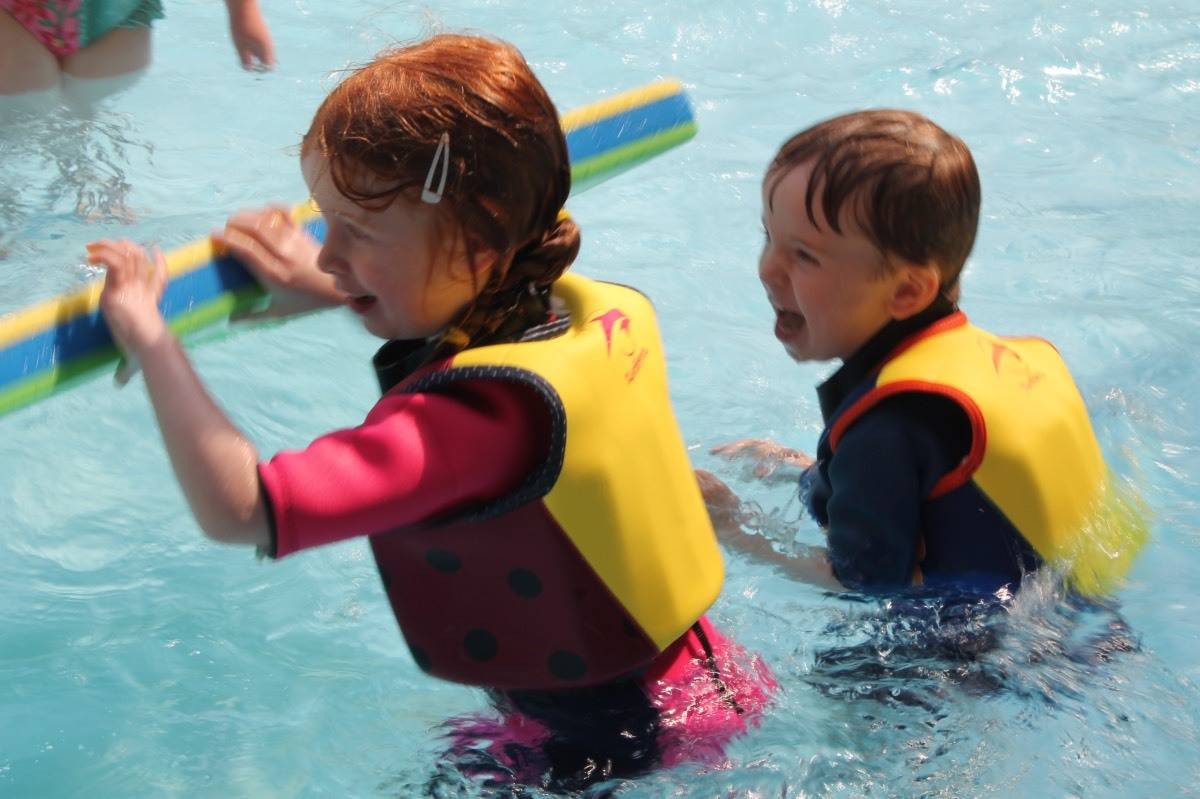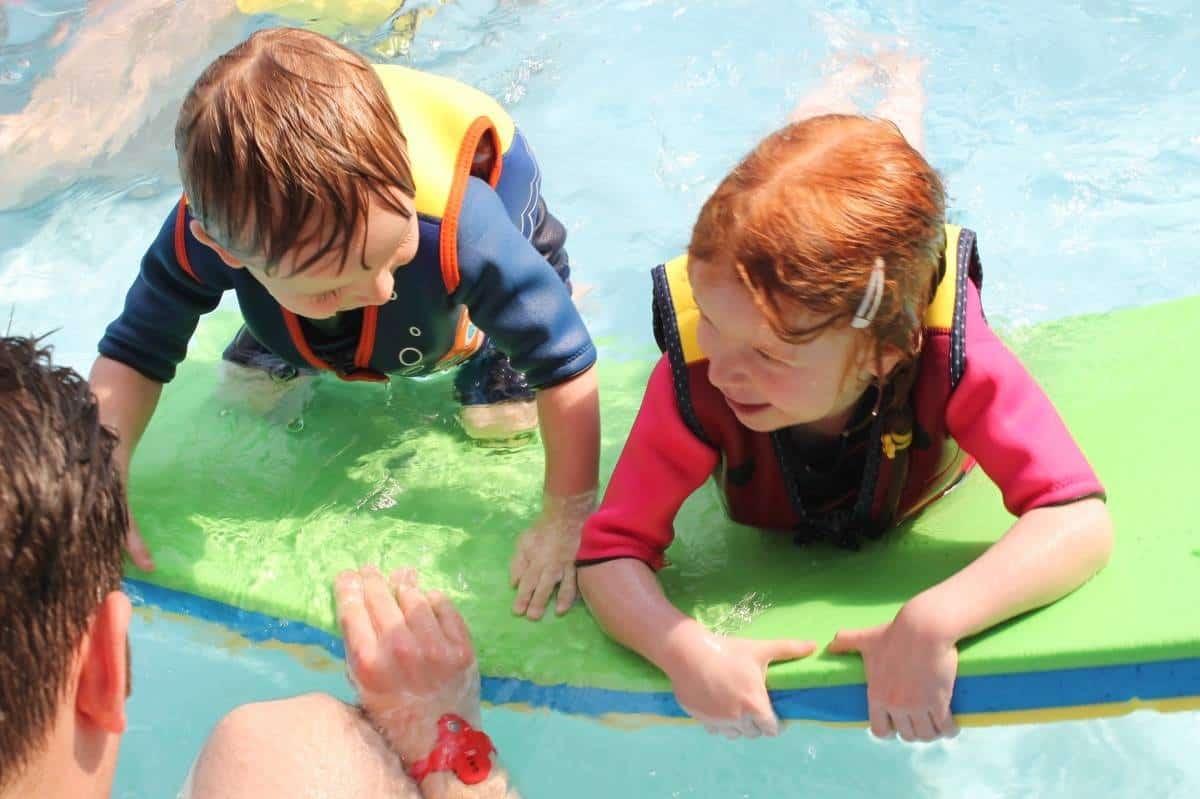 As well as the pools, the water park had a lazy river and rapids area that was great to float around and the current lets you drift along. It also takes you under water pipes and tipping buckets to make you as wet as possible!
The water park also had bigger slides, which the children weren't quite big enough for, and an outdoor section too, which wasn't as cold as we expected! You could easily spend all day in the water park as there's an ice cream parlour and cafe inside.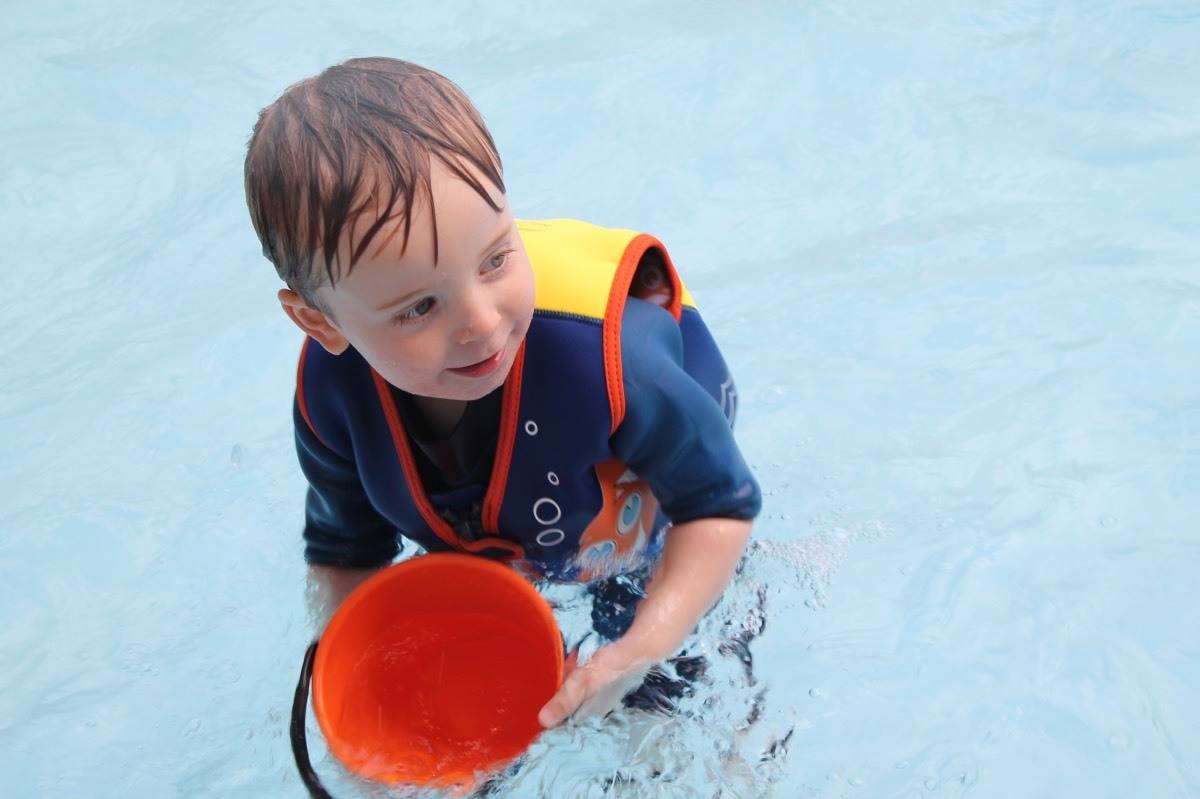 There's also plenty of seating and places to store towels although most seats were taken up by people reserving them with towels – apparently something that isn't allowed in the water park but we saw very little happening to try and stop it.
The children loved the Alton Tower water park, and so did we. We spent a couple of hours in the water park on each day of our stay and the children would have easily spent the whole weekend there. It would be perfect on a rainy day.
After the water park we went to explore Alton Towers which is linked to Splash Landings Hotel by a monorail. The queue for this got very busy at peak times – at park opening/closing – but was a really quick and easy way to get to the park.
Once in the Alton Towers theme park we were surprised by not only the amount the children could do but also how quiet the whole of Alton Towers was. For a weekend I expected it to be busier but it was nice that we didn't really have to queue and went on all the rides we wanted to.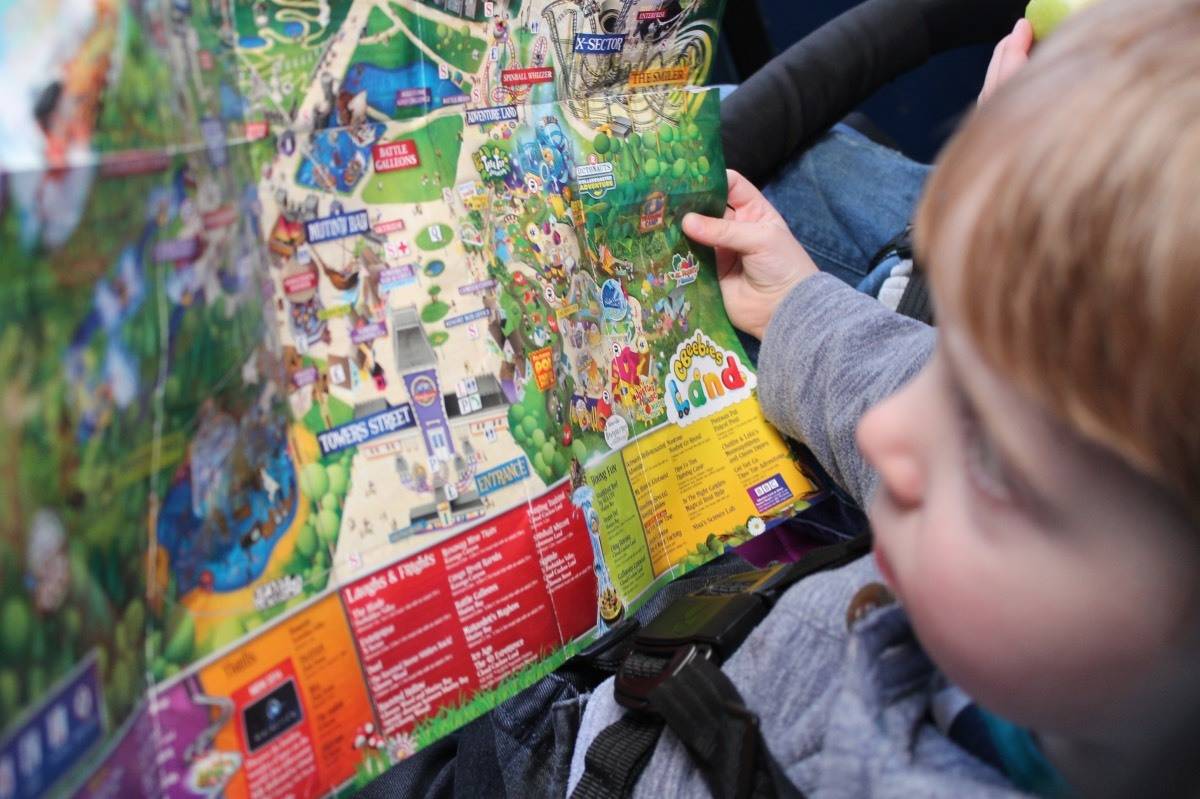 The children loved CBeebies Land. The whole area had such a great appeal for young children with the cute CBeebies bugs everywhere you look. There were rides dedicated to Postman Pat, In The Night Garden and Octonauts as well as play areas with Tree Fu Tom and Charlie and Lola themes.
In the middle there was a show ground where the children could meet their favourite stars although we didn't have time to visit this part.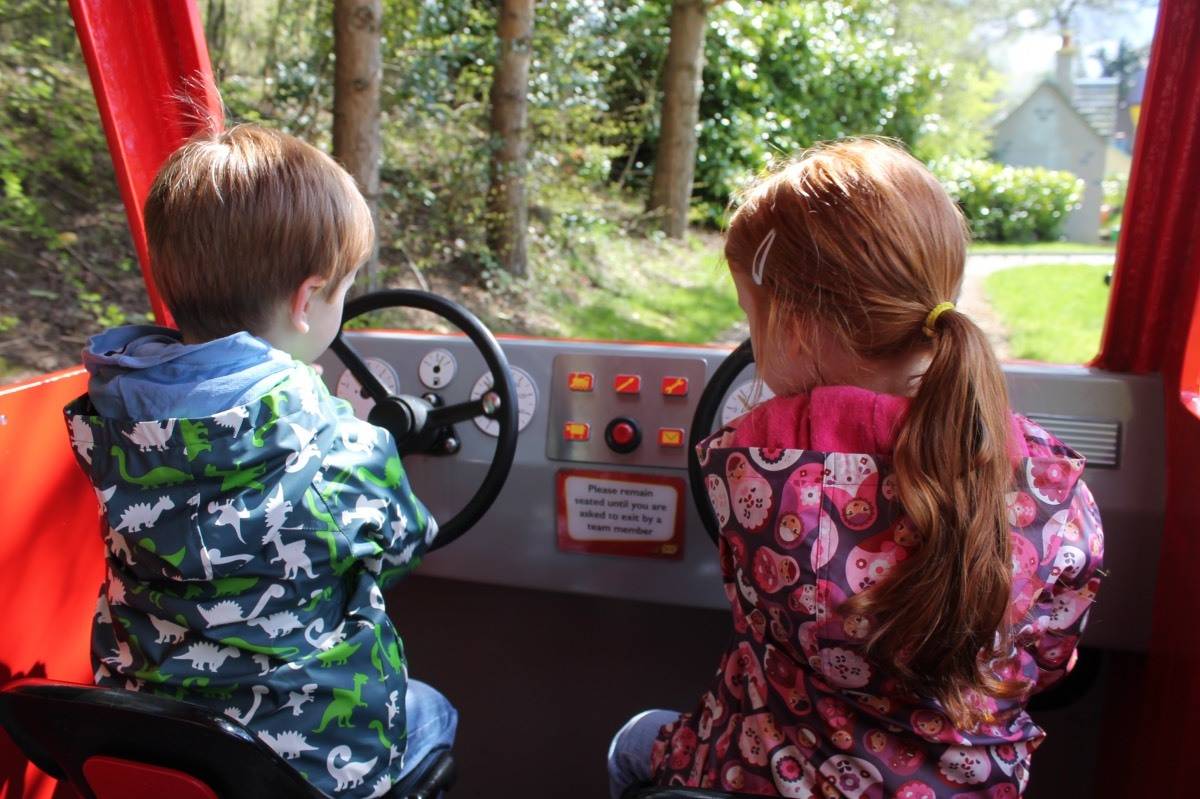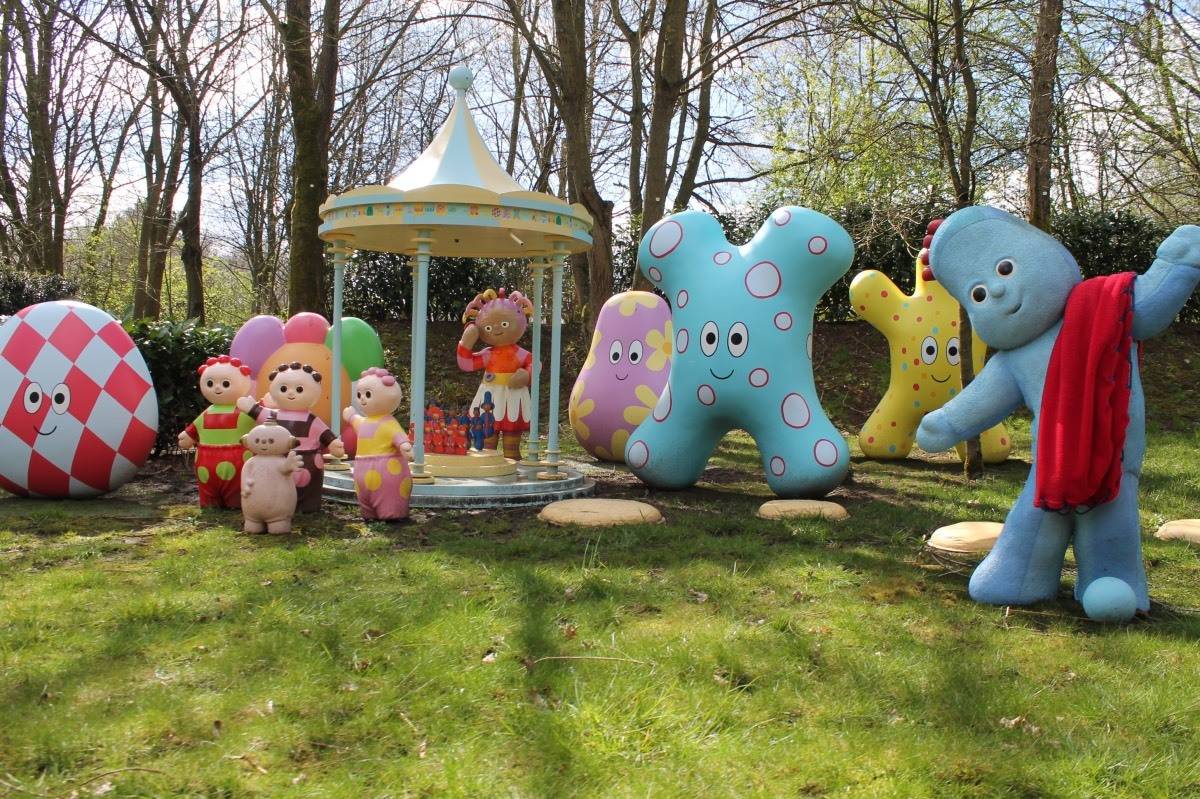 We also went on some rides in the main part of Alton Towers – the Gallopers and Froghopper in Cloud Cuckoo Land and sadly missed the Ice Age 4D show that the children would have enjoyed. We also found the Skyride a great way of getting around the park and seeing some of the great Alton Towers landscape too.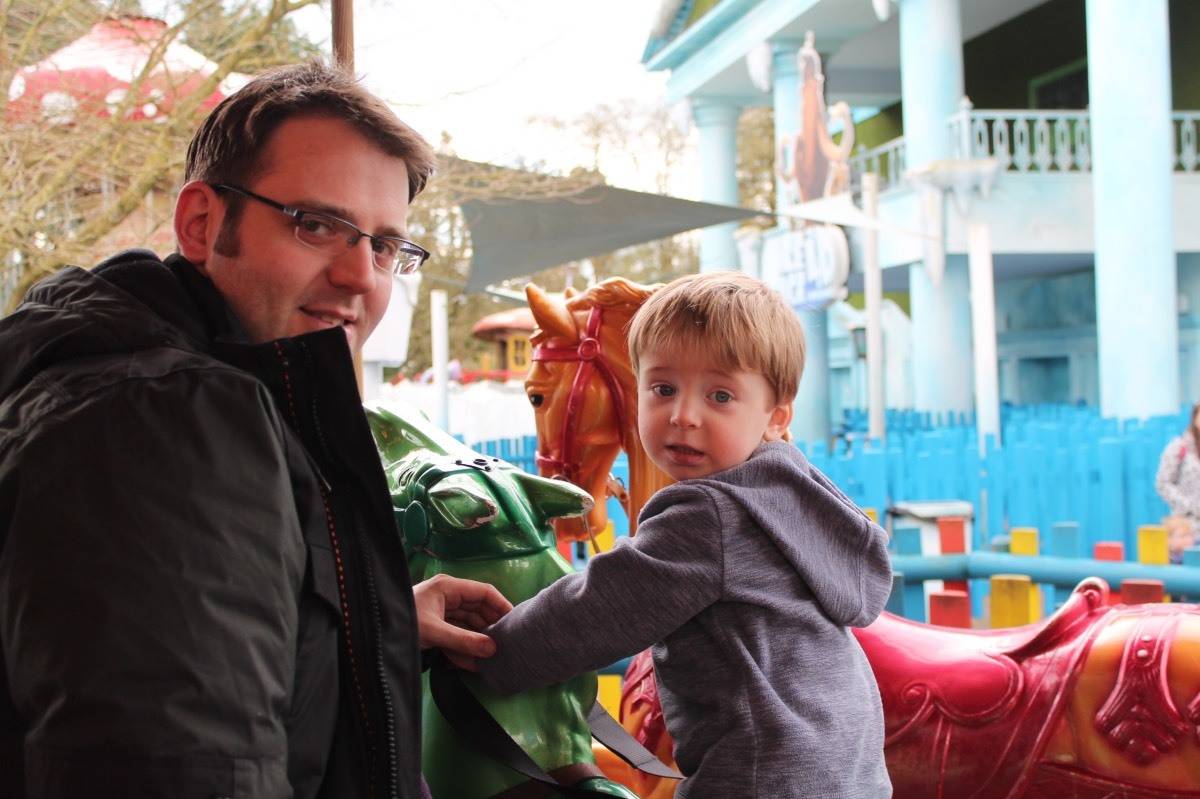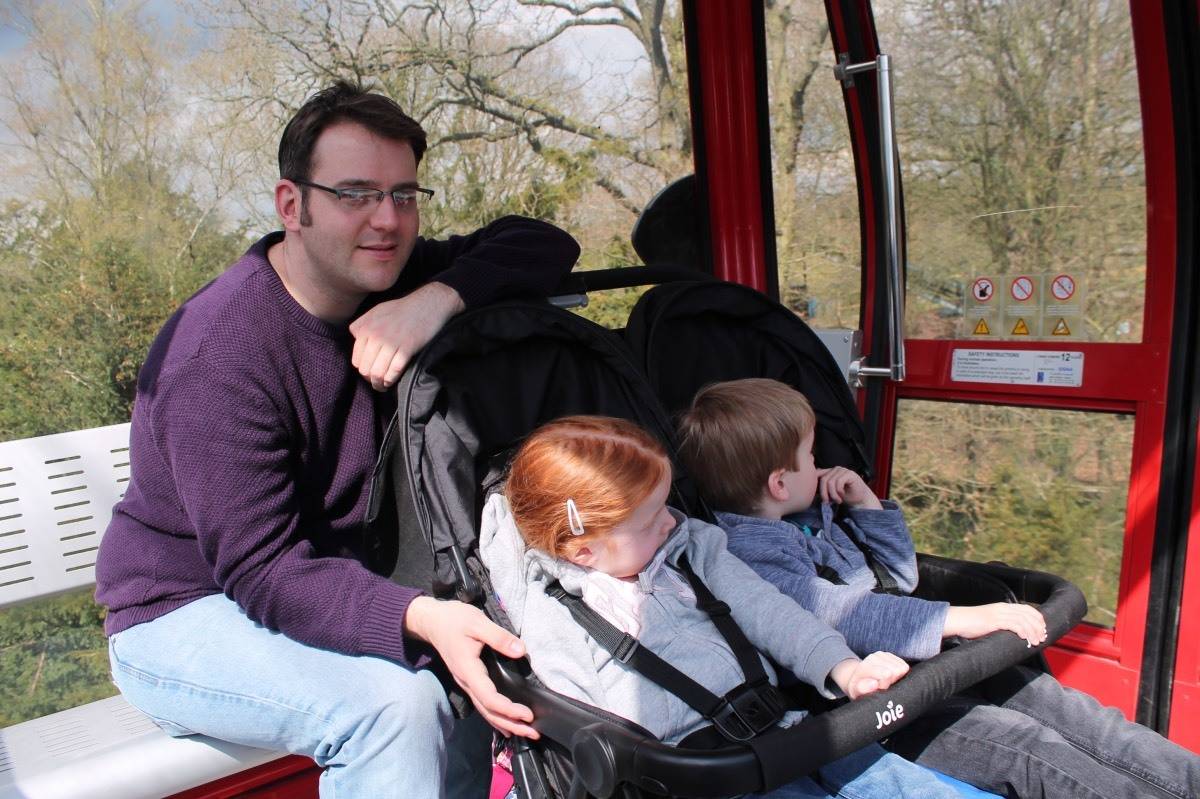 We also went on the Rapids and Battle Galleons – both of which get you very wet! The children loved them though and we all had coats on which we were very glad of!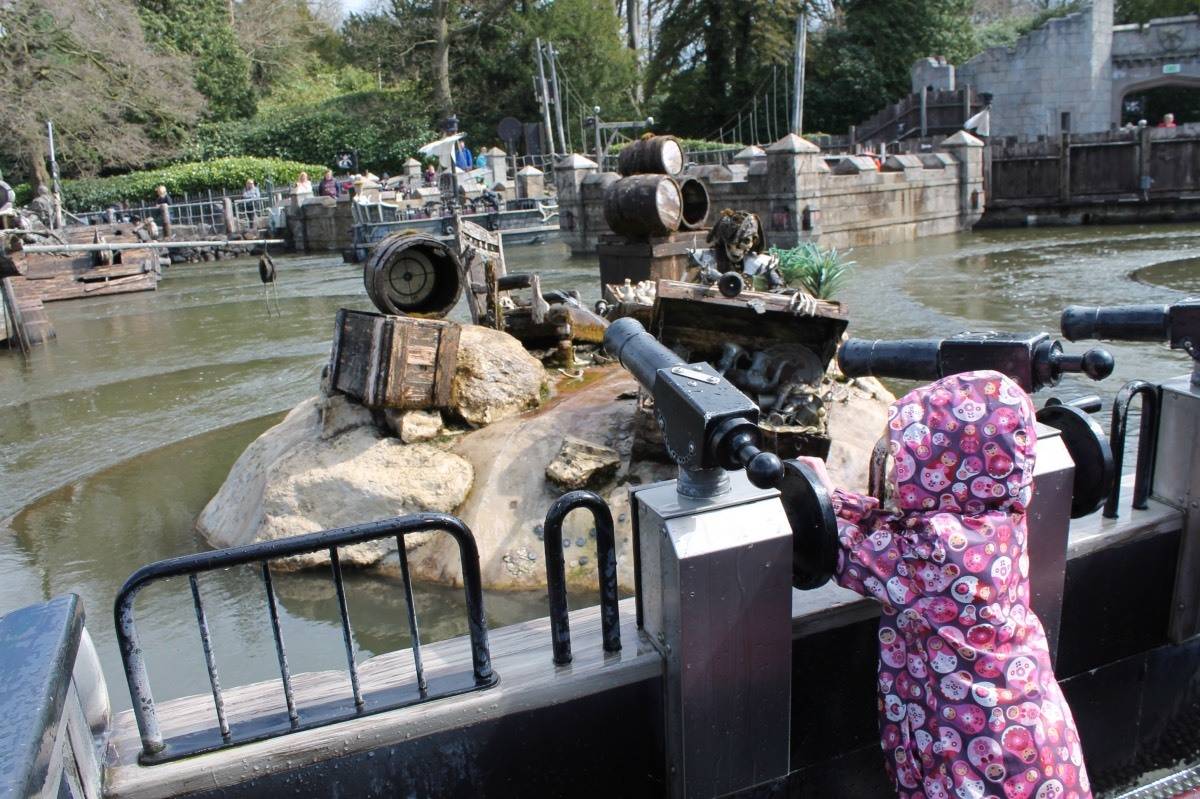 One thing I didn't expect at Alton Towers was the Blue Reef Aquarium, a great addition to the park and something the children really enjoyed. All of the fish tanks were at the right height for the children and the whole aquarium is built around one main tank – with a tunnel running through it – which houses a shipwreck, sharks and big fish. This was one of the children's favourite part of the parks and a lovely break from the rest of the rides.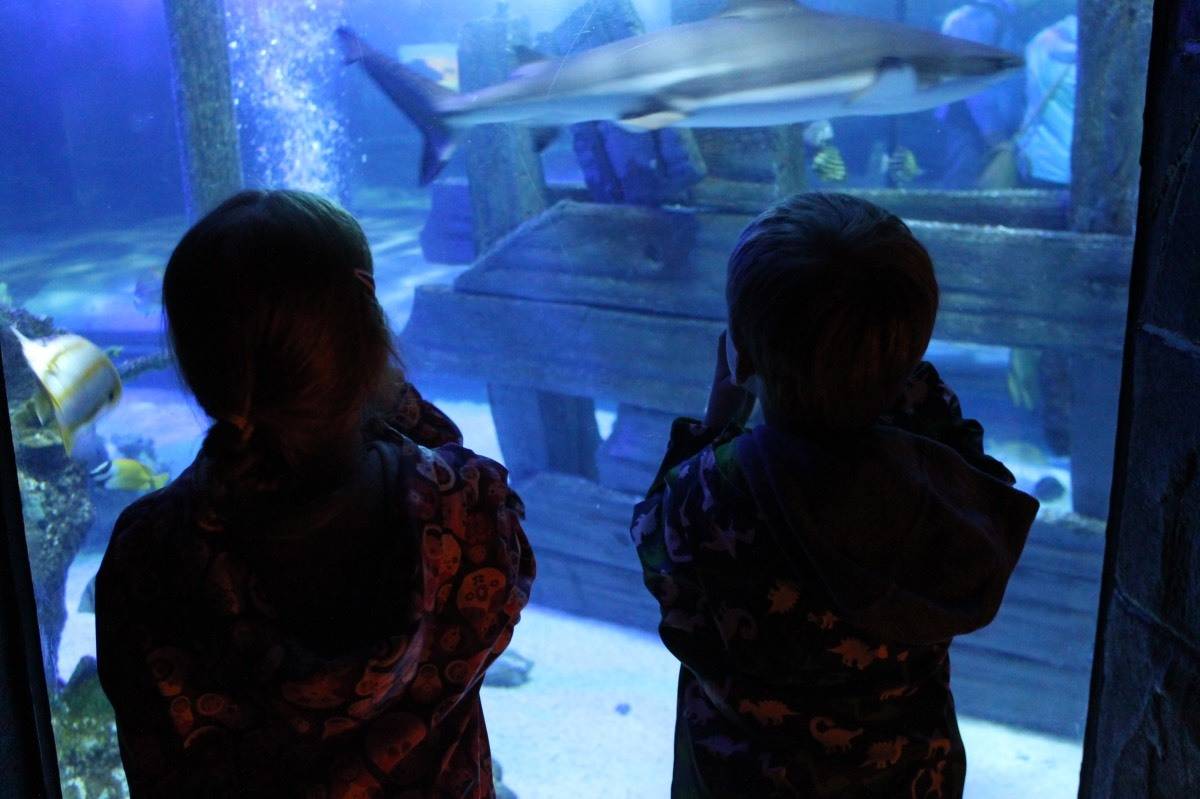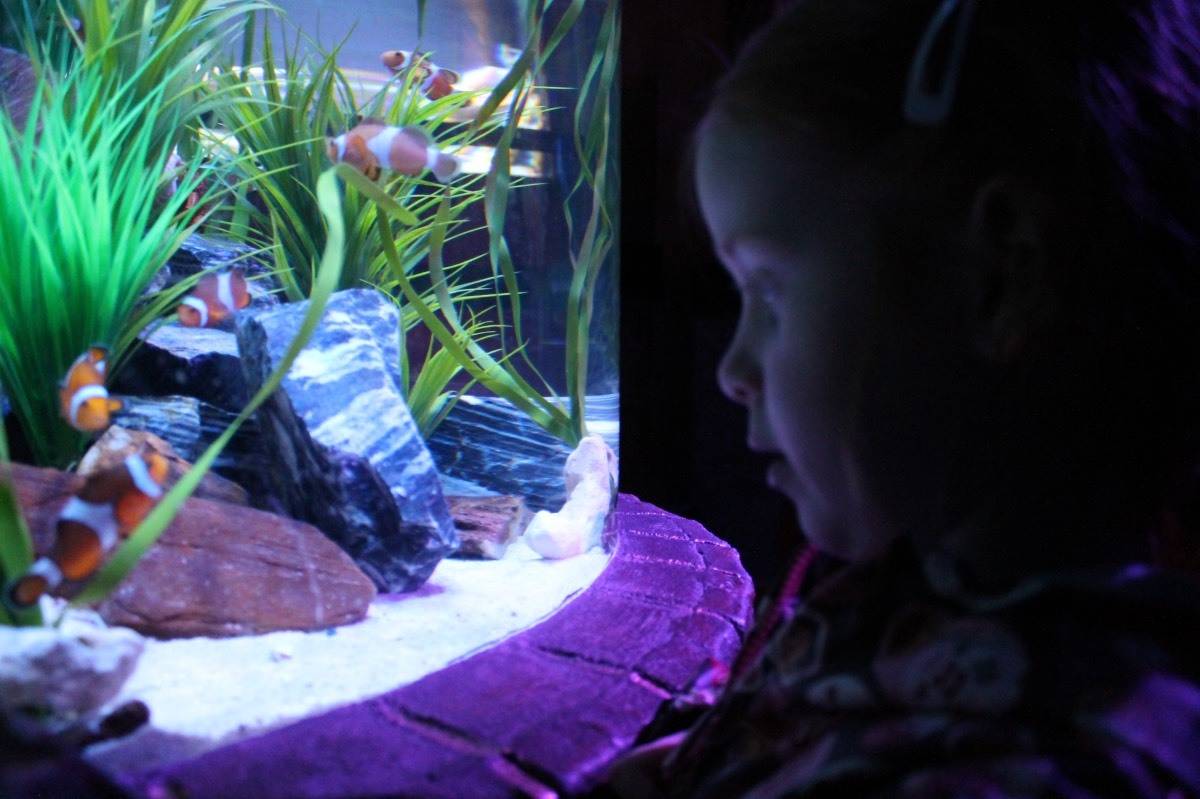 The Alton Towers Splash Landings Hotel was the perfect base to explore the resort and breakfast was lovely – with cooked options, fruit, cereals and a special section just for the children. The hotel also had a shop – although I wouldn't advise running out of nappies whilst you're on site unless you want to pay £8.50 for 14 nappies!
We spent some time over the weekend relaxing in the bar area and there were great views of the water park as well as an area for the children to play lego. There was also an arcade where we spent some time on the evening of our stay – the children love 2p machines as much as I do!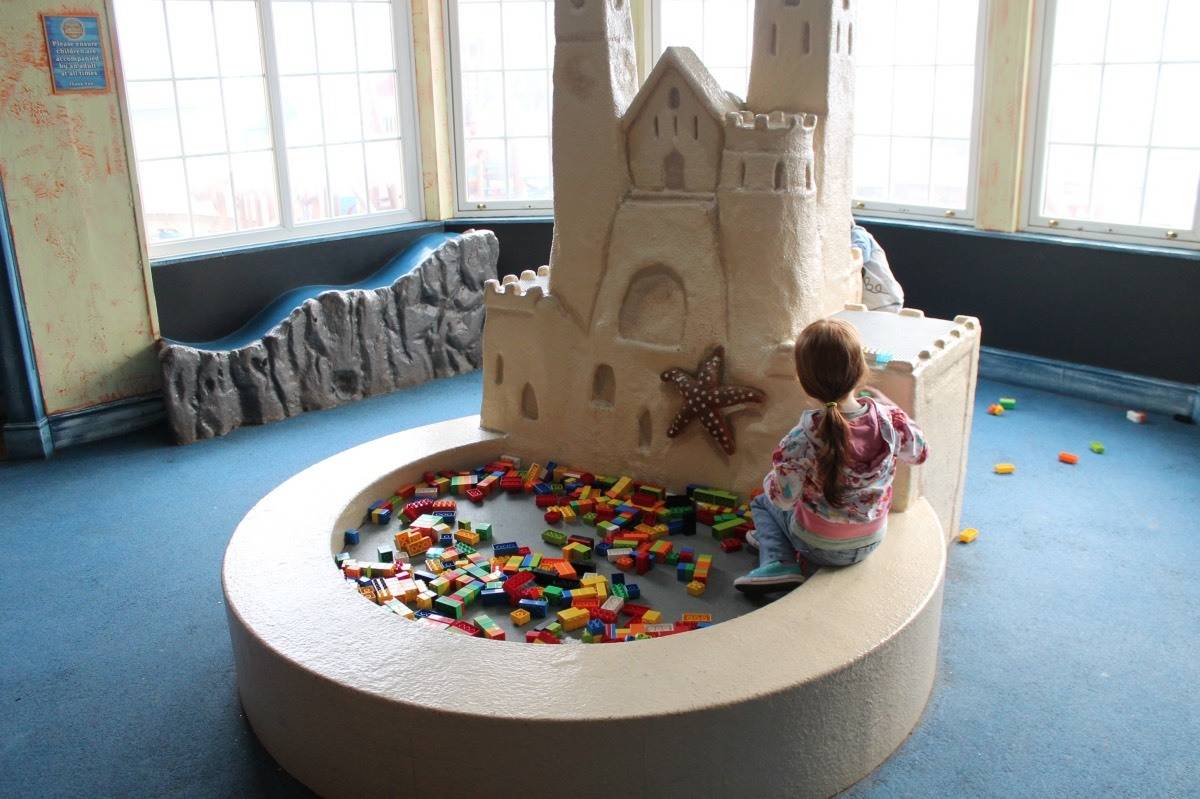 We loved our time at Alton Towers and wish it could have lasted longer. The children loved the water park and it was nice for us to experience swimming as a family as we don't often get the chance to swim together.
I don't think we could have experienced enough with just one day at Alton Towers so visiting across a weekend gave us enough time to not only go swimming but explore Alton Towers too – as well as having plenty of food and drink stop too!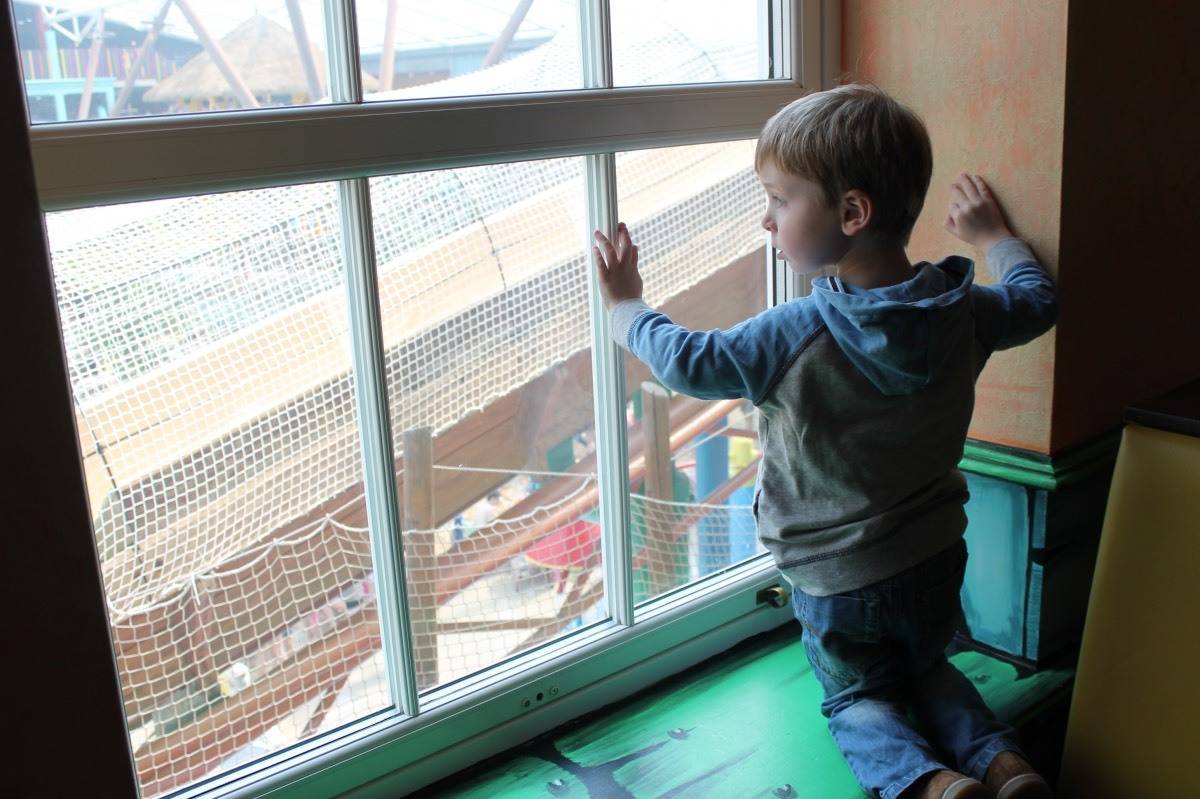 Alton Towers is the perfect place for a family weekend away and with CBeebies Land and the water park it is the perfect getaway for families with children of all ages. I am sure we will be back.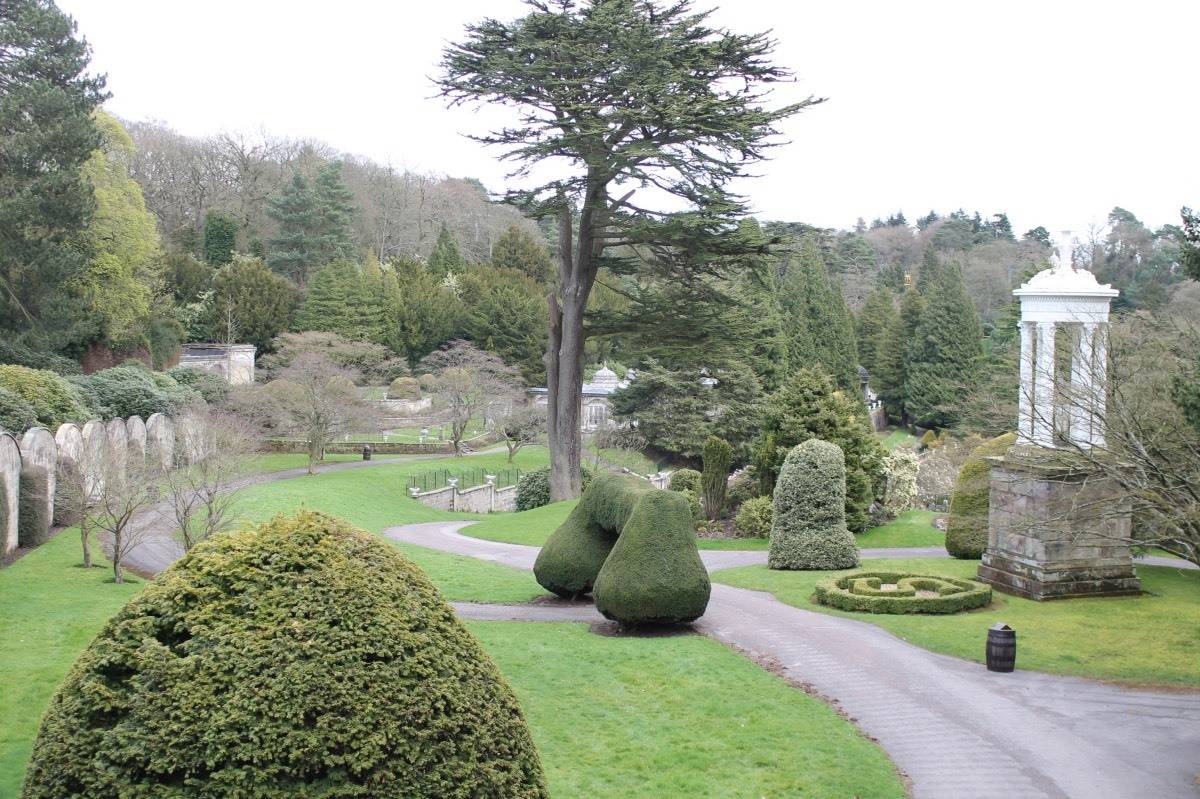 You can find out more about booking the hotel Splash Landings, current Splash Landings hotel offers or the other hotels at Alton Towers – CBeebies Land Hotel – find out this season's Alton Towers Resort opening times and book theme park tickets, a short break or water park day passes over on their website.
You can find more day out inspiration here: