Disclosure: We were sent the featured products for the purpose of this post however all opinions are my own.
This post contains affiliate links and I may receive commission if you visit a link and buy something. Purchasing via an affiliate link doesn't cost you any extra, and I only recommend products and services I trust.
LP and Little Man love soft toys but their favourites are always the interactive ones – ones that seem more life like and that they can include in their usual activities through the day. When FurReal Chatty Charlie the Barkin' Beagle arrived they were beyond excited – especially as he started talking before we'd even opened the box!
Chatty Charlie is a really lifelike beagle puppy. He barks constantly and responds to movement – if he knows you're there he will bark at you and want attention. He also has a button on his back that you press to interact with him. He collar acts as a translator, turning his barks into words that the children can understand – letting him talk in English to them. The voice has a strong American accent and so some things are pronounced slightly differently to how we would pronounce them but the children don't seem to mind.
The children loved how expressive Charlie was with ears that could point up, down and even cover his eyes. He'd play hide and seek behind them and even wag his tail. As far as the children were concerned Chatty Charlie was their new pet – and they loved him!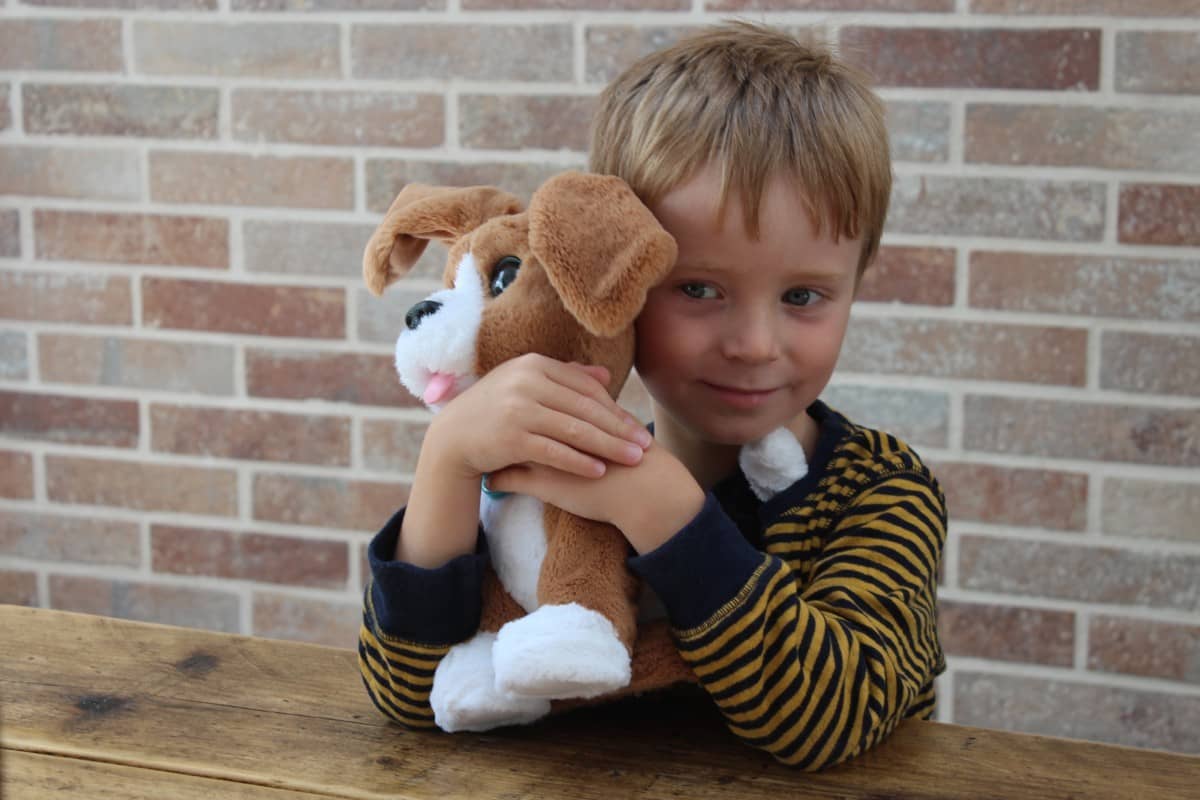 Chatty Charlie responds to touch so the children were constantly hugging and stroking him – but he isn't the cuddliest of toys and I wouldn't call him a soft toy – he's very solid under his fur. He does speak 80 different phrases but apart from that his play options are quite limited and I was expecting a bit more for the price tag.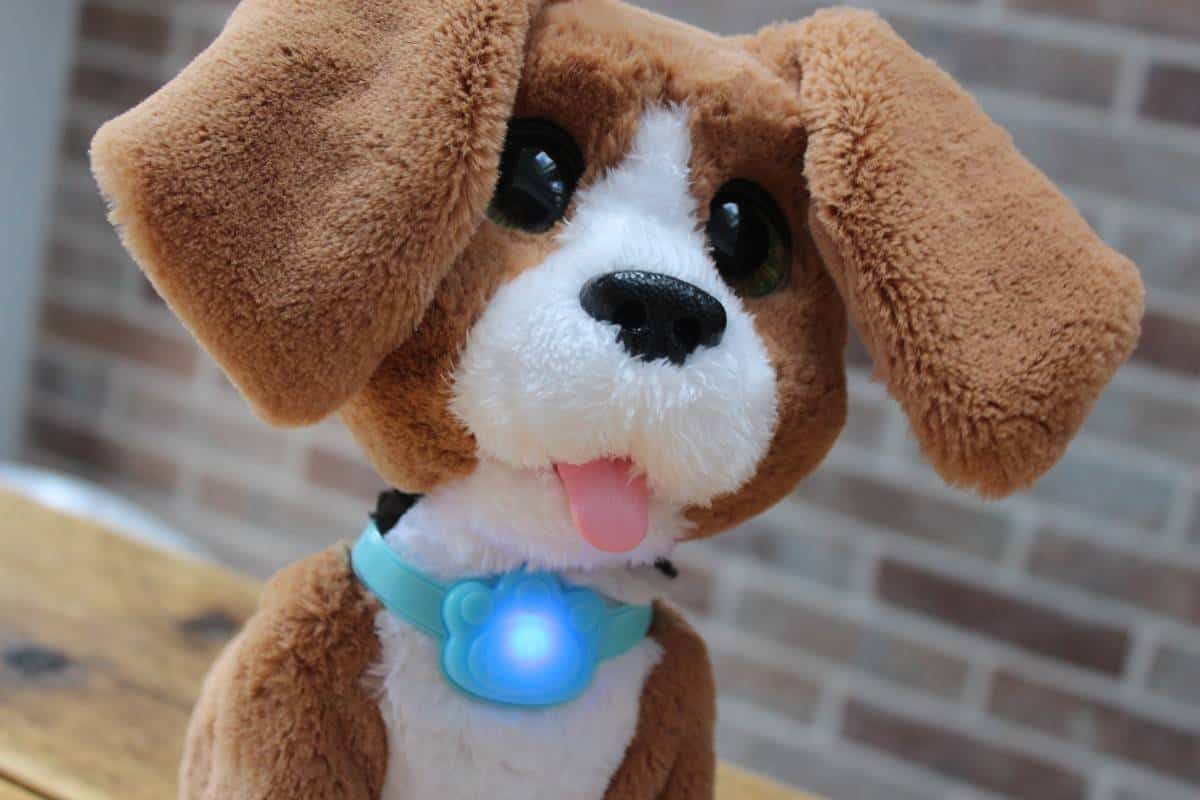 His front paws can go up and down to pose him into crouching or high five positions but you have to manually move his paws, they don't move by themselves. LP and Little Man absolutely love Charlie but rather than him being a constant companion they play with him in little bursts – once he's said a few phrases they play with something else and come back to him later.
Chatty Charlie has an RRP of £59.99
Here's a video so you can see Chatty Charlie in action: