Disclosure: We were sent the featured products for the purpose of this post however all opinions are my own.
This post contains affiliate links and I may receive commission if you visit a link and buy something. Purchasing via an affiliate link doesn't cost you any extra, and I only recommend products and services I trust.
As a family we love finding new games to play – and we're playing so many of them at the moment! Our latest find is Splash from Coiledspring Games, aimed at anyone over the age of six and up to six players it's perfect for the whole family.
Splash comes in a cute but hard wearing metal storage tin, perfect for throwing in a suitcase to take away with you or keeping in a drawer at home. The tin contains 30 wooden pieces in different shapes and colours plus 14 water drop tokens.
The game is really simple to play. You just divide the pieces between the players, removing any spares. The first player then gives one of their pieces to the player on their left to start building a tower in the centre of the table. Play continues with each person passing a piece to the player on their left, making sure it matches either the same shape or colour as the previous piece.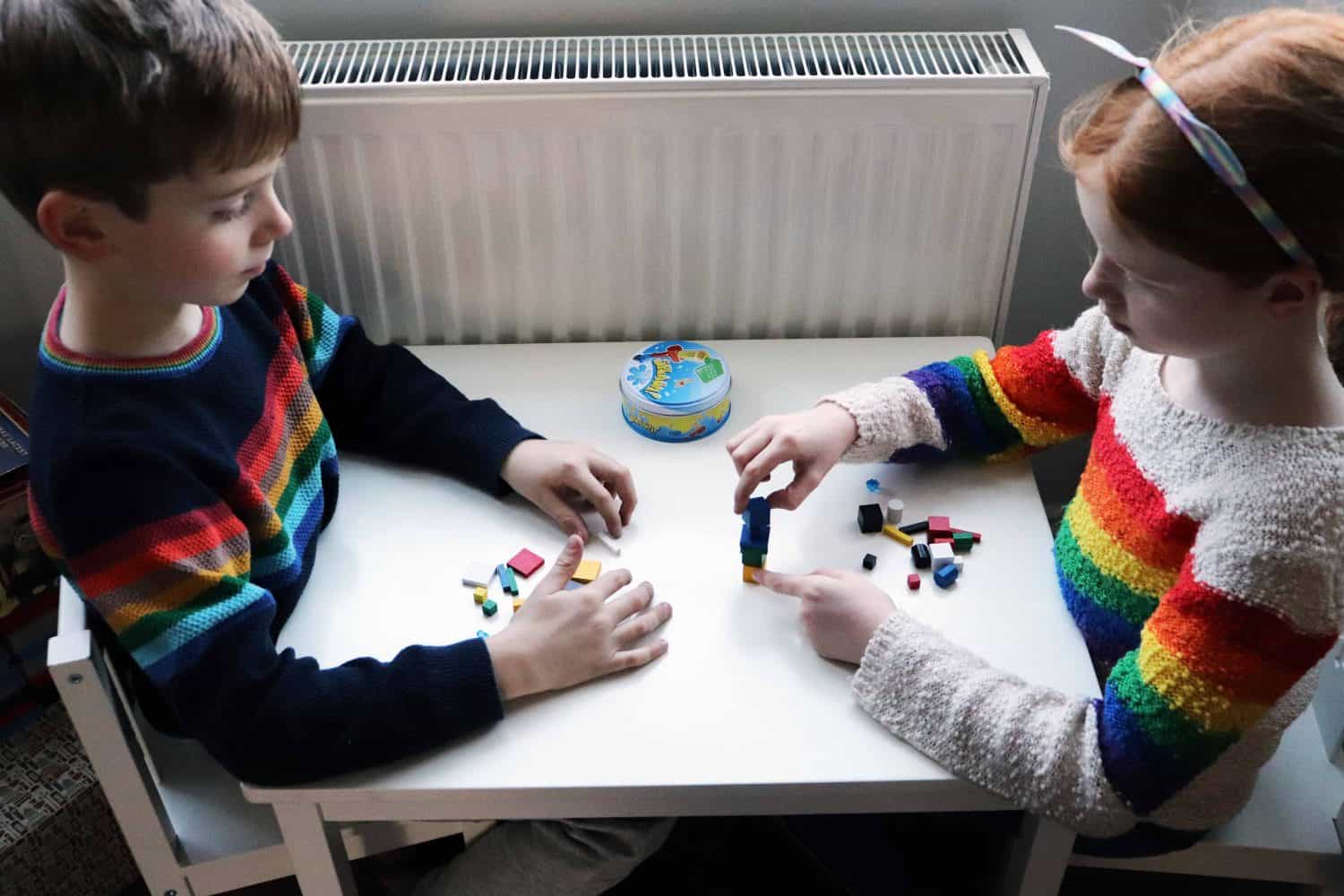 The aim of the game is to get rid of all your pieces before the tower falls down. If you passed the piece to the player who caused the tower to fall you receive a water drop token and the winner is the first to get three water drops. However, you can just play individual games if you're short of time.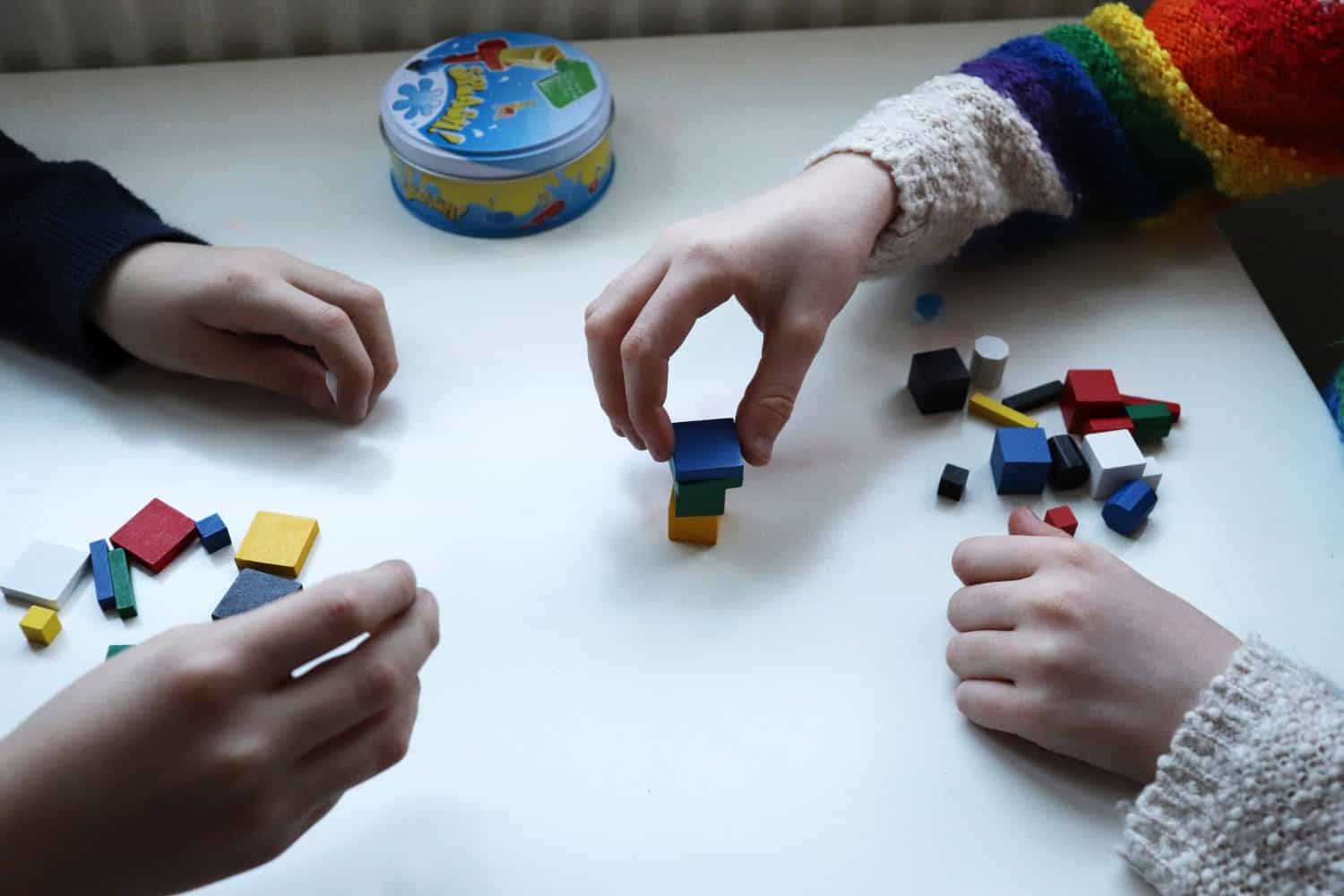 We did find a couple of the instructions confusing. When the tower topples the person who made it fall takes three pieces from the ones on the table and puts the rest back in the tin. At times though, this meant we didn't have any the right colour or shape still in play to continue the game and there was no way to swap pieces with the ones in the tin. In the end we gave out water tokens whenever the tower dropped or made the person who knocked down the tower take all the pieces, keeping play moving.
The game was fast paced and fun and different from anything we have played before. We tweaked it so it worked for our family and the concept was great fun. There was suspense, anticipation and an element of skill. A really different game that was great for different ages to play, bringing the whole family together.
Splash has an RRP of £9.99