Disclosure: We were invited on this day out for the purpose of this post however all opinions are my own.
Our last day out before the pandemic was to Beaulieu in Hampshire. It was to celebrate the opening of their Little Beaulieu play area and it was such a lovely day. It was something we've often talked about over the last year, our last glimpse of normality before life was turned upside down. But, last week Beaulieu was able to open fully again and invited us along.
We couldn't wait to go back to Beaulieu National Motor Museum and knew it would be a lovely day out. It's always a lovely drive to Beaulieu, through the New Forest, spotting ponies as we go. We parked easily and queued safely to get into the main visitor centre building.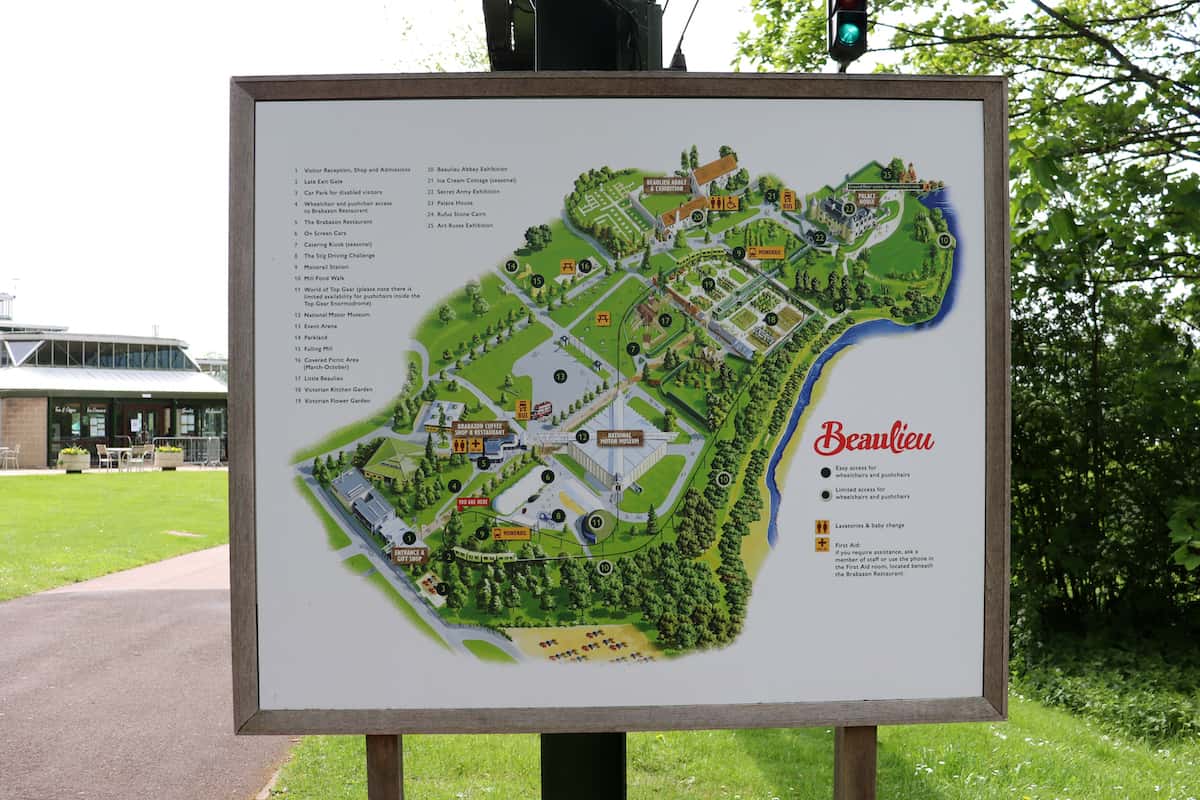 Once through the initial queue we were free to go wherever we liked within the Beaulieu attractions and the only other queues we found were to get into the main National Motor Museum at peak times and to get onto the monorail. But, all queues were really well managed, there was a really good staff presence throughout and plenty of hand sanitiser stations too.
We went straight to Little Beaulieu to kick off our day out and love the still new, enclosed play area. It's huge, with so much for children to do plus it has a drink and snack kiosk and undercover seating too. A great place to spend time.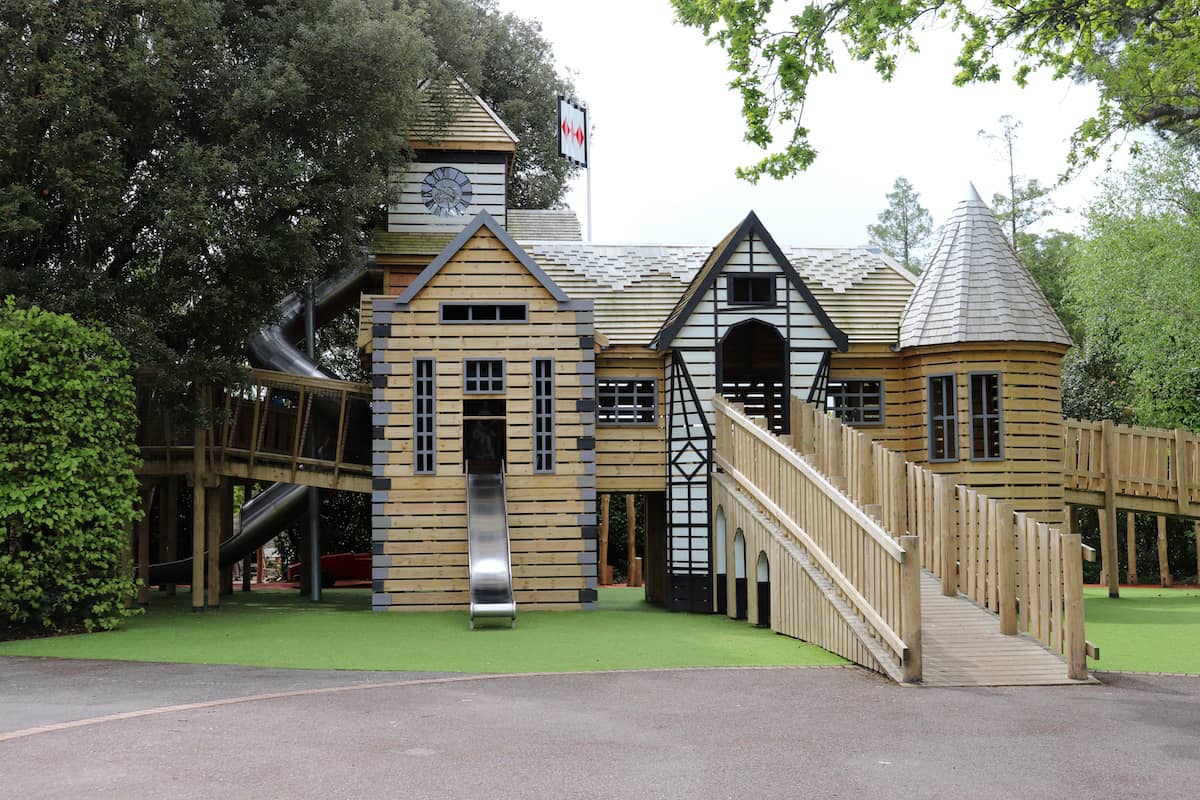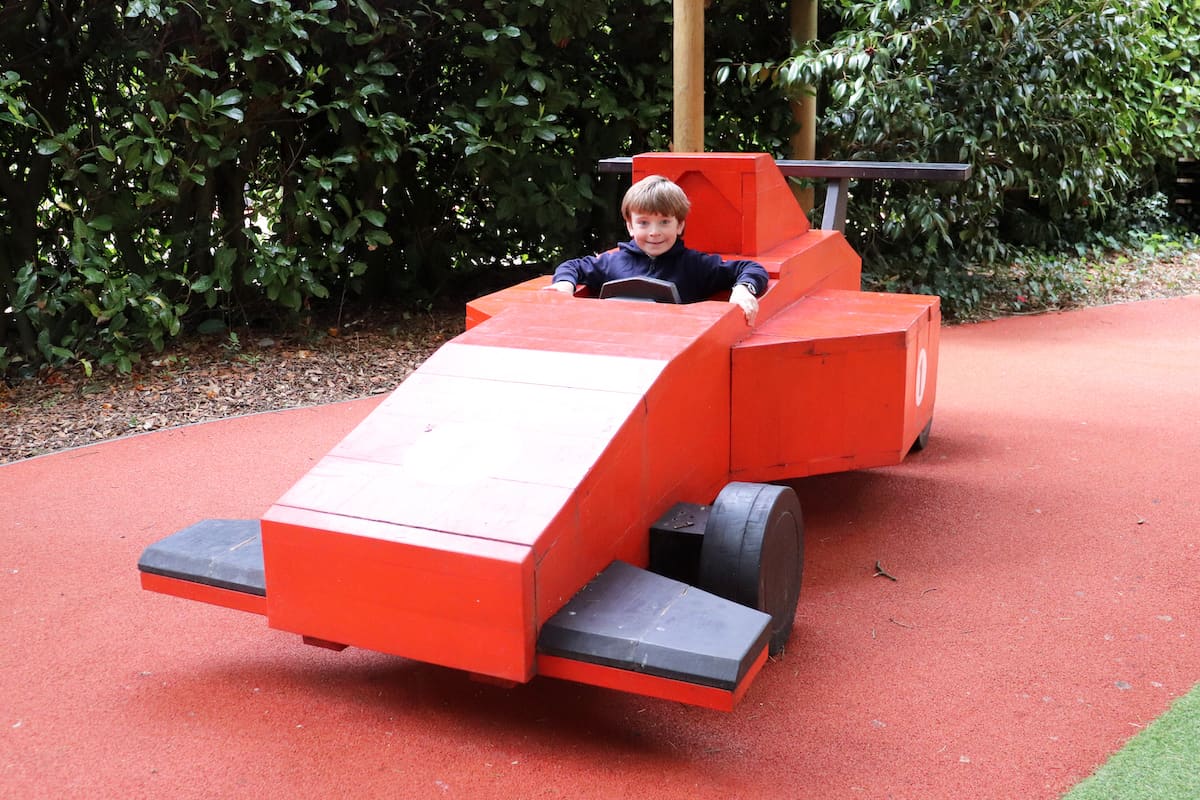 The children love the huge play structures. They instantly create adventure for children and have so much to discover within and around them. A fireman's pole, musical instruments, things to climb and multiple slides too.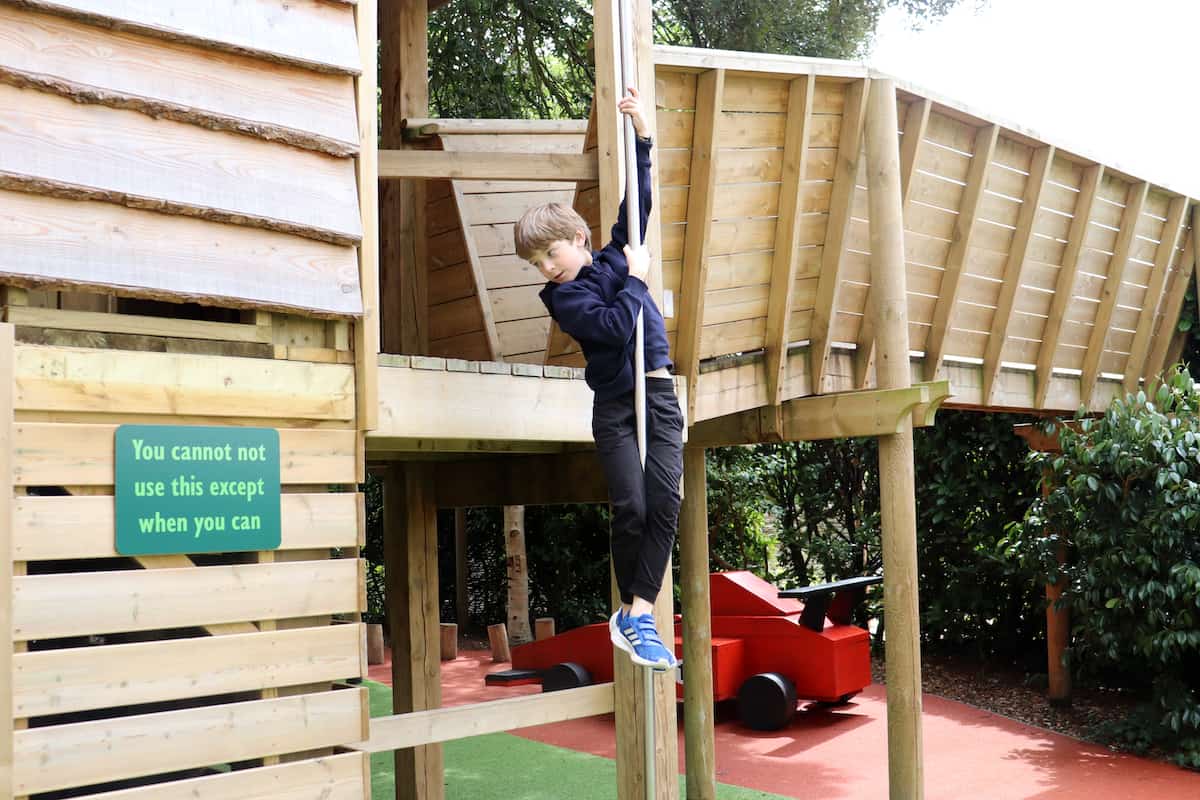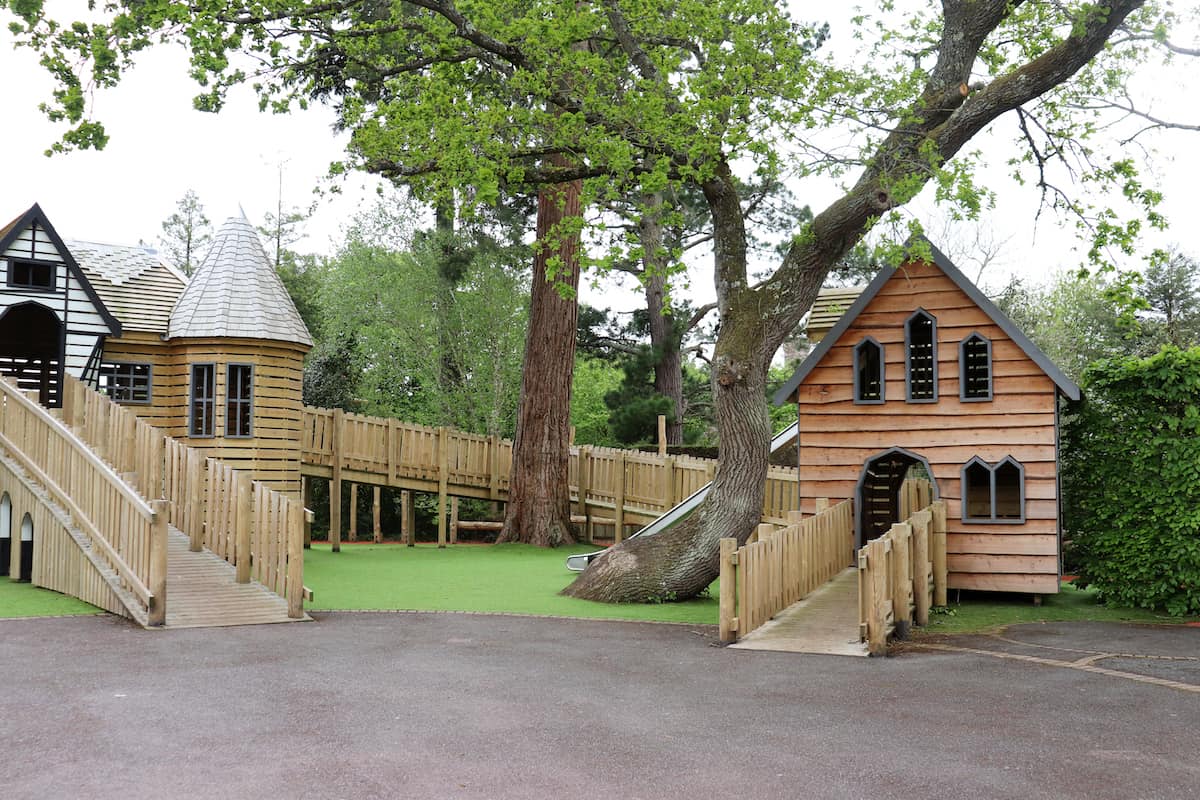 Plus, outside the main play structure there are smaller areas for younger children and a garden-like area tucked away at the back with a trim trail, tractor to climb on and a zip line! The play area is such an amazing addition to Beaulieu and something the children really have to be convinced to leave!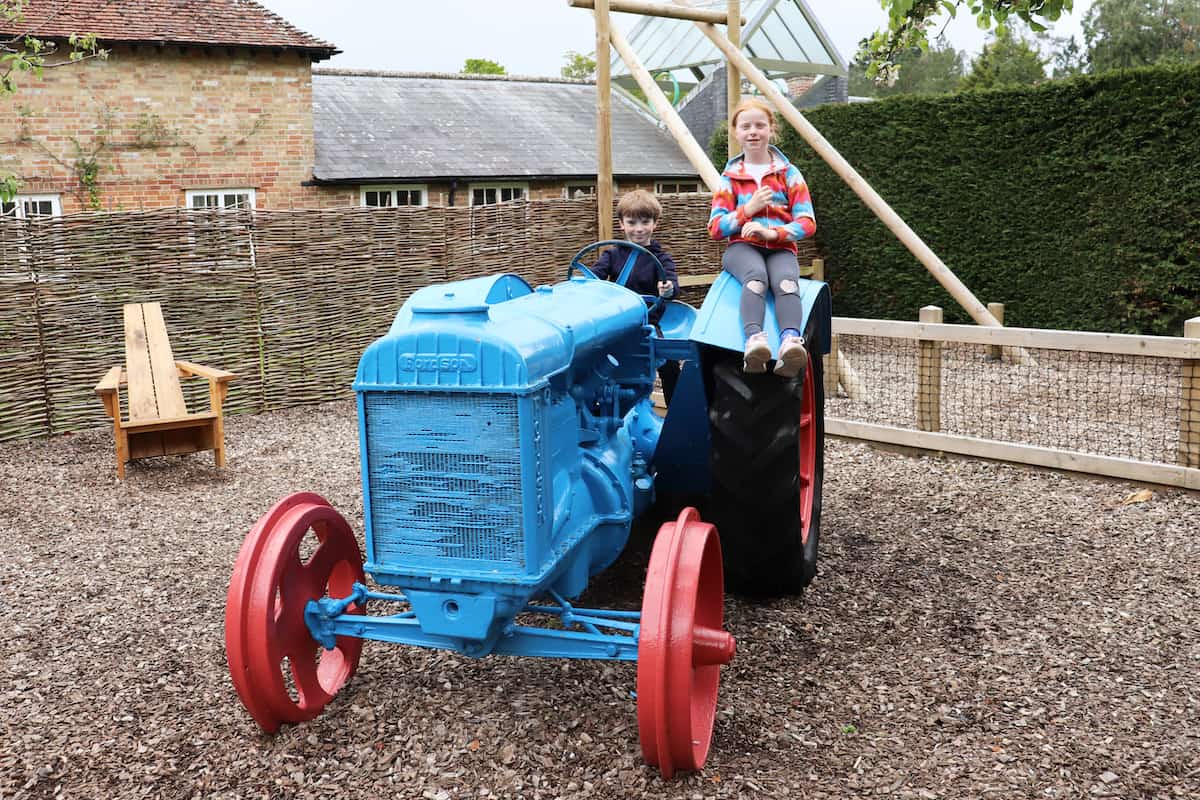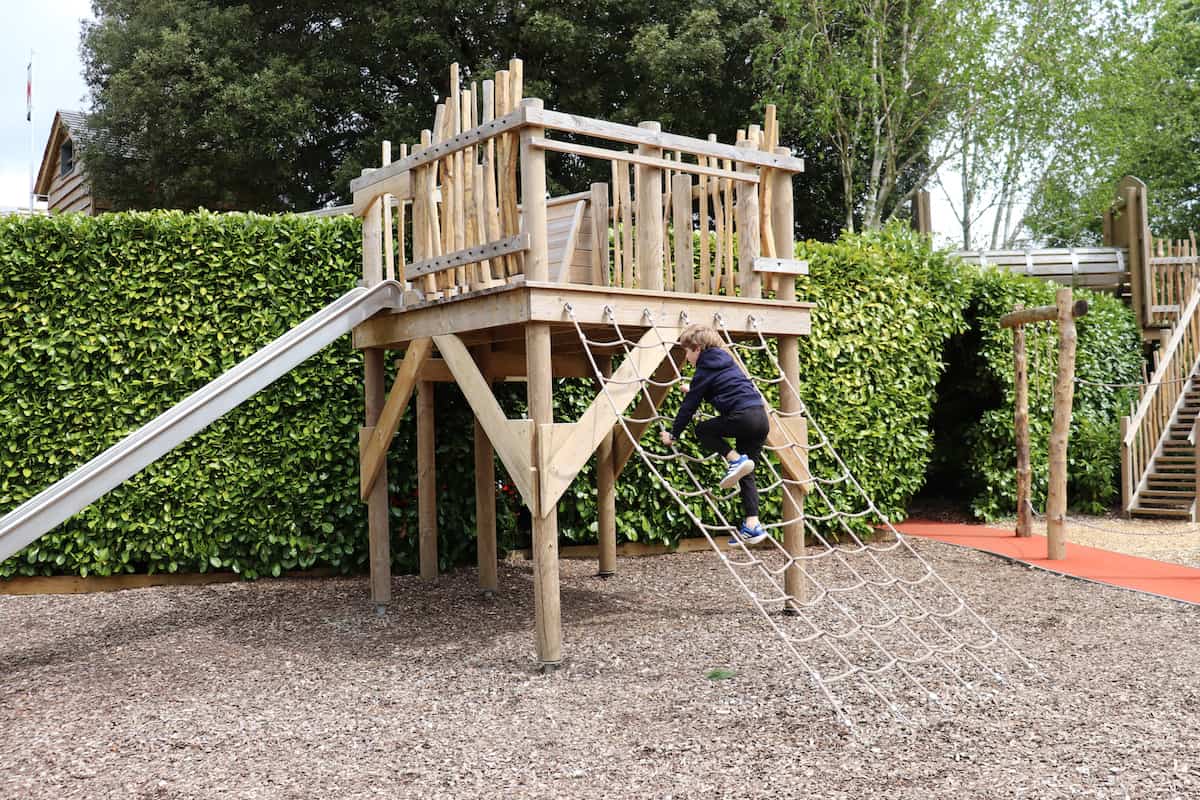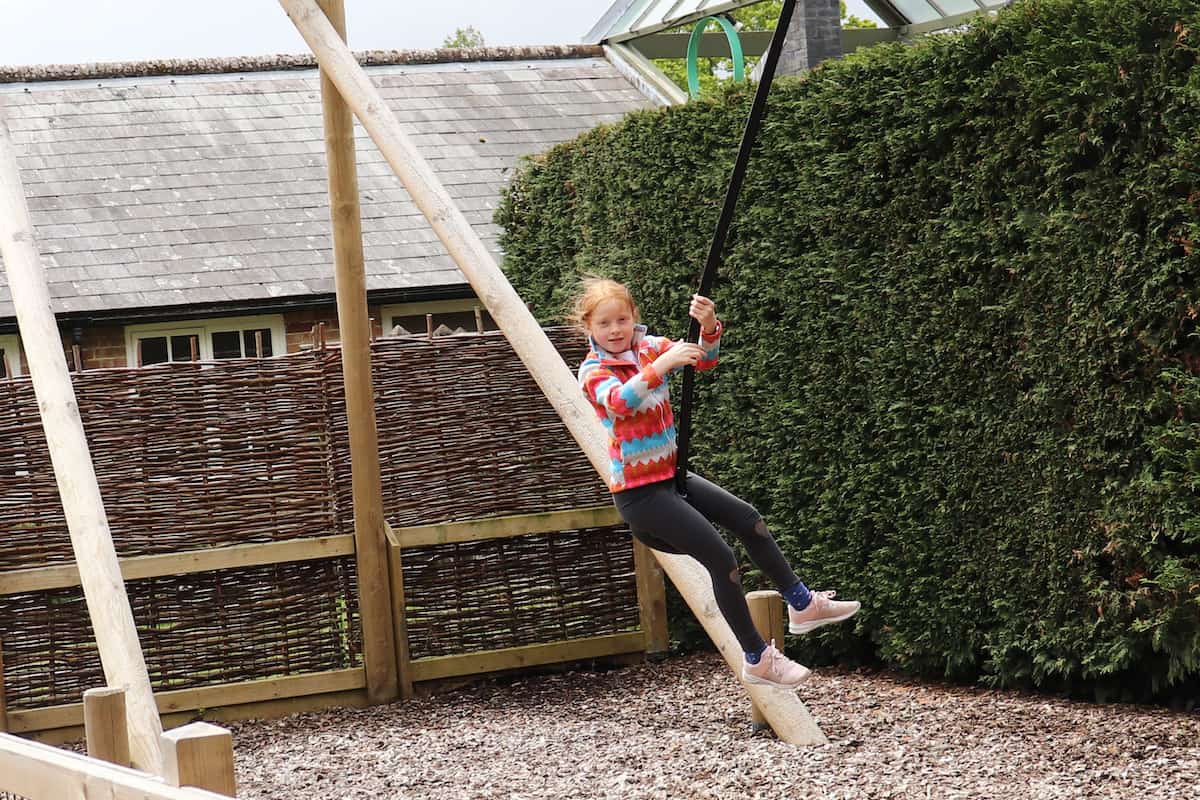 After the play area we took a ride on the monorail. We had to wait about 15 minutes for our turn and got to sit right at the front – or back – of the train. Staff managed the monorail really well and to help with distancing and minimising any risk, only one monorail station was open and the train was cleaned in between each set of passengers. This was great to see.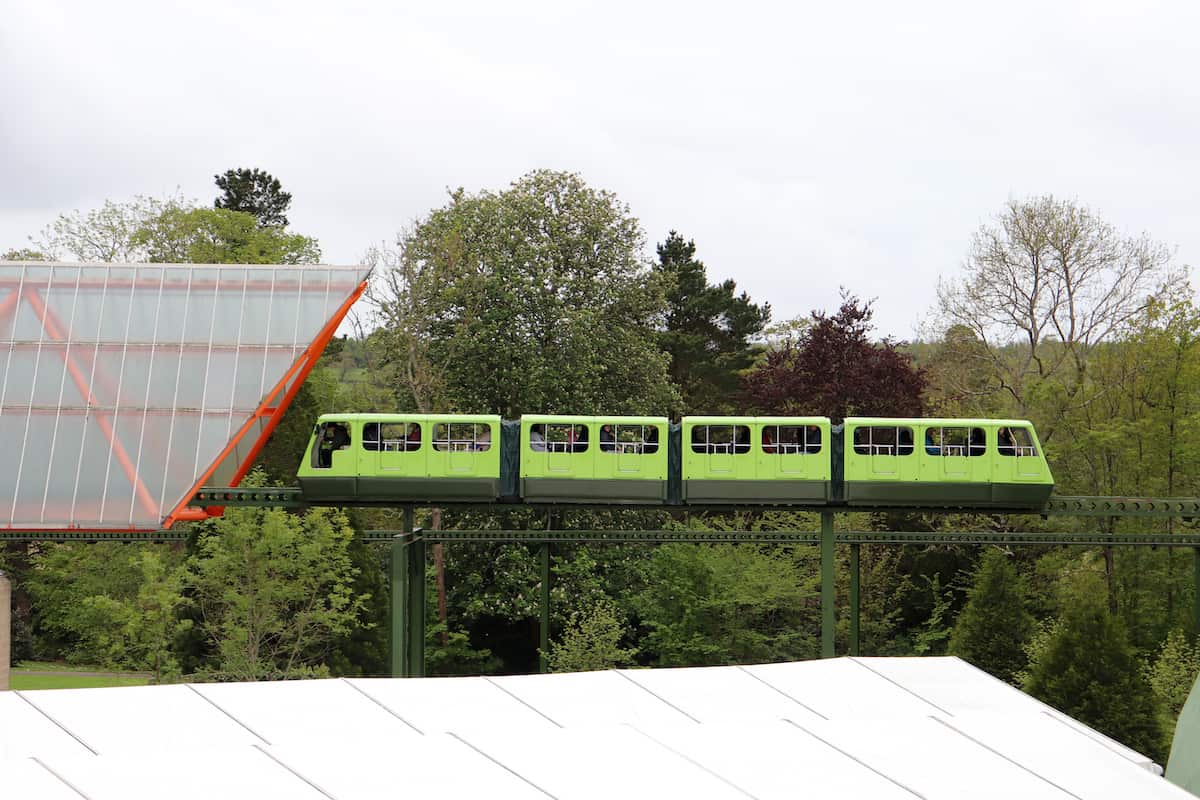 The children absolutely love the monorail, seeing the whole of Beaulieu from above and even going inside the National Motor Museum on the train too. It's one of our favourite parts of the day at Beaulieu.
The monorail stop is right next to the World of Top Gear area and the children loved getting to know Top Gear for probably the first time. Reading about what adventures some of the cars and presenters went on, and the bonkers challenges they attempted is so inspiring for children and I think we'll be watching reruns of the show now at home!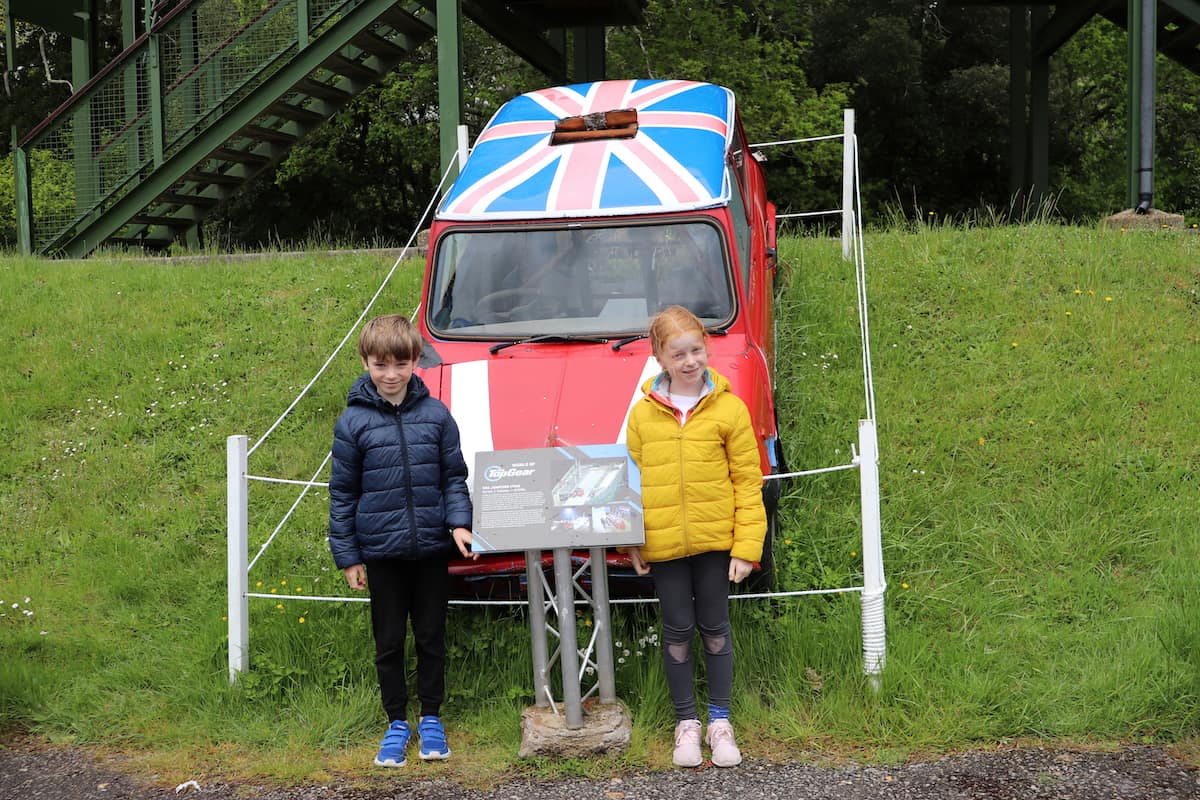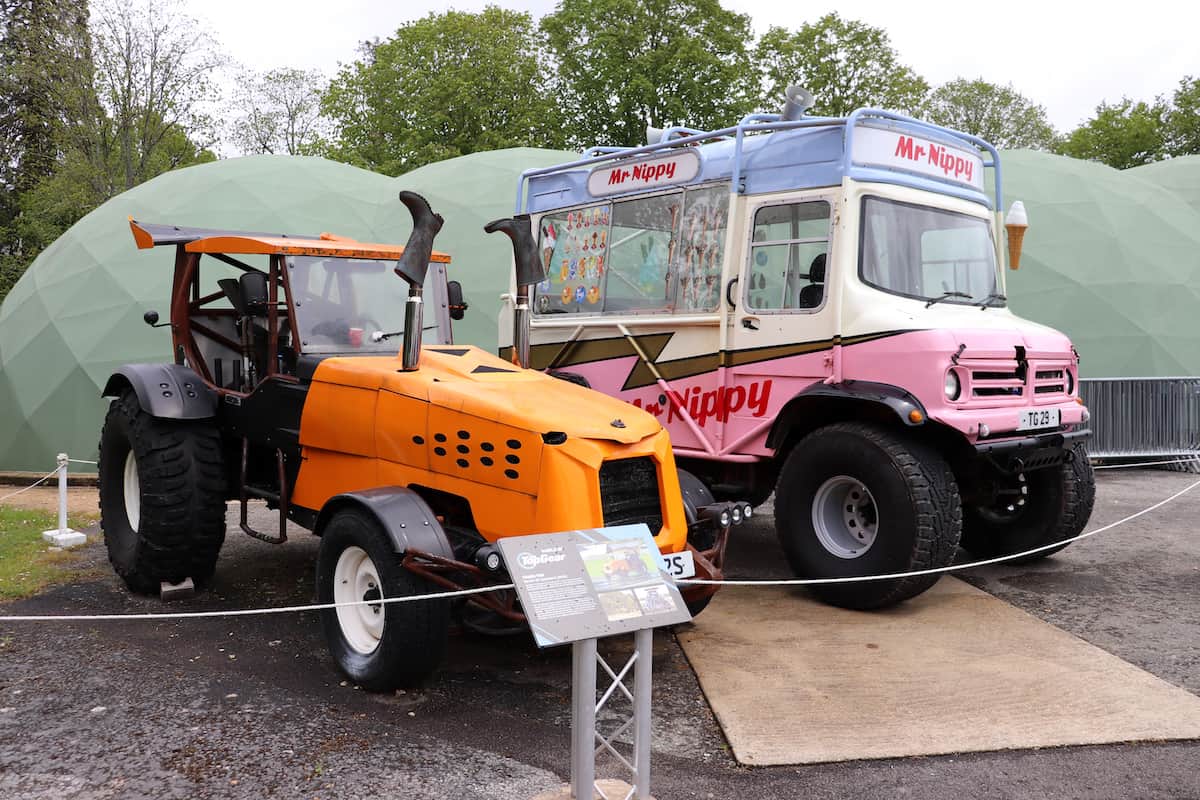 There's also the On Screen Cars exhibition where we got to see so many cars from the big screen – from the Weasleys car from Harry Potter to Del Boy's motor and Mr Bean's classic yellow mini.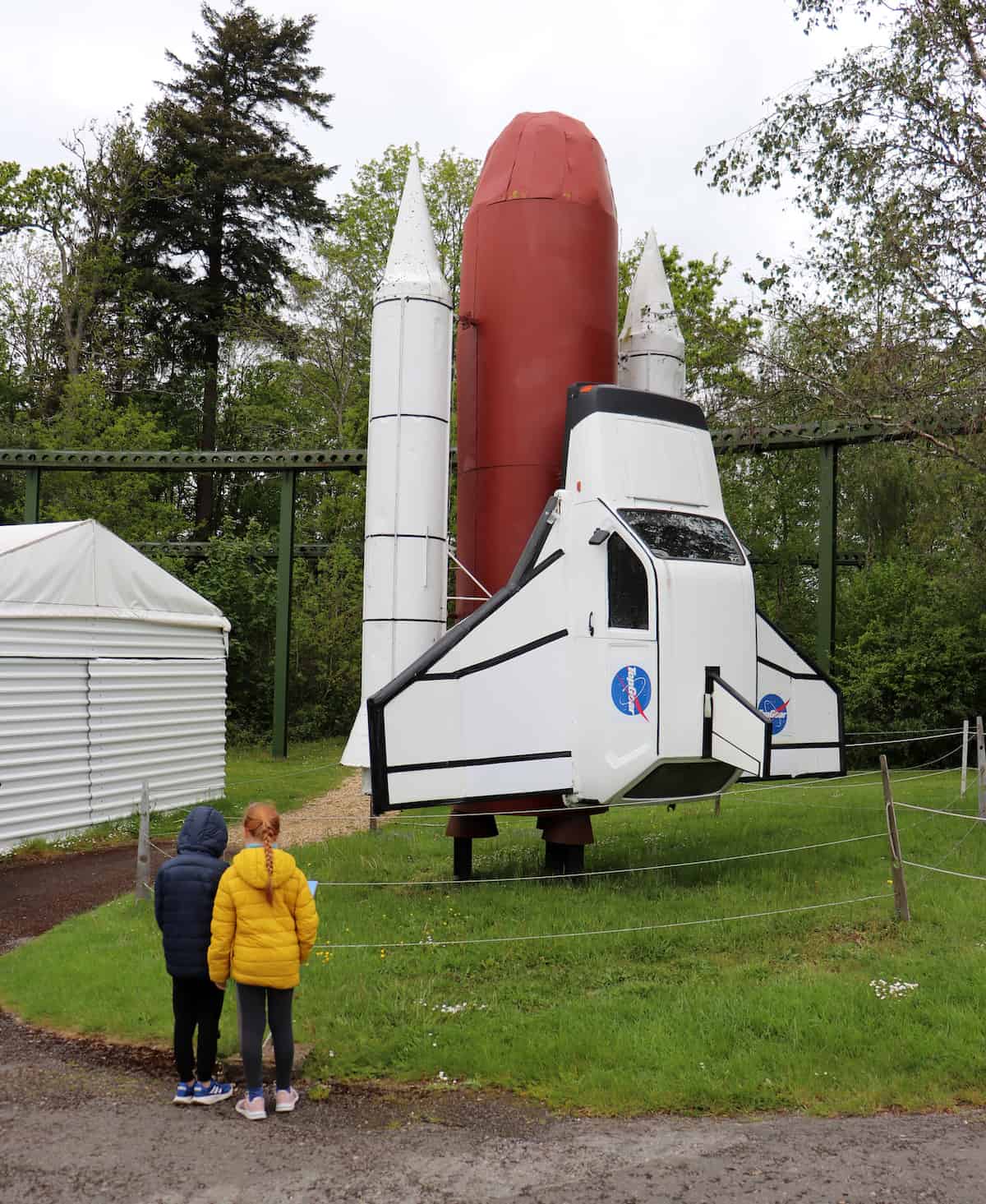 We had a lunch stop – and had taken a picnic with us. But Beaulieu does also have a fantastic restaurant serving food and drinks until 2:30pm each day including lunchboxes for children.
After our little pit stop we were ready to experience the main National Motor Museum. At peak times it does get busy but staff work so hard to keep numbers at the right level and manage queues. As we went later in our day the queues had disappeared and inside was lovely and quiet!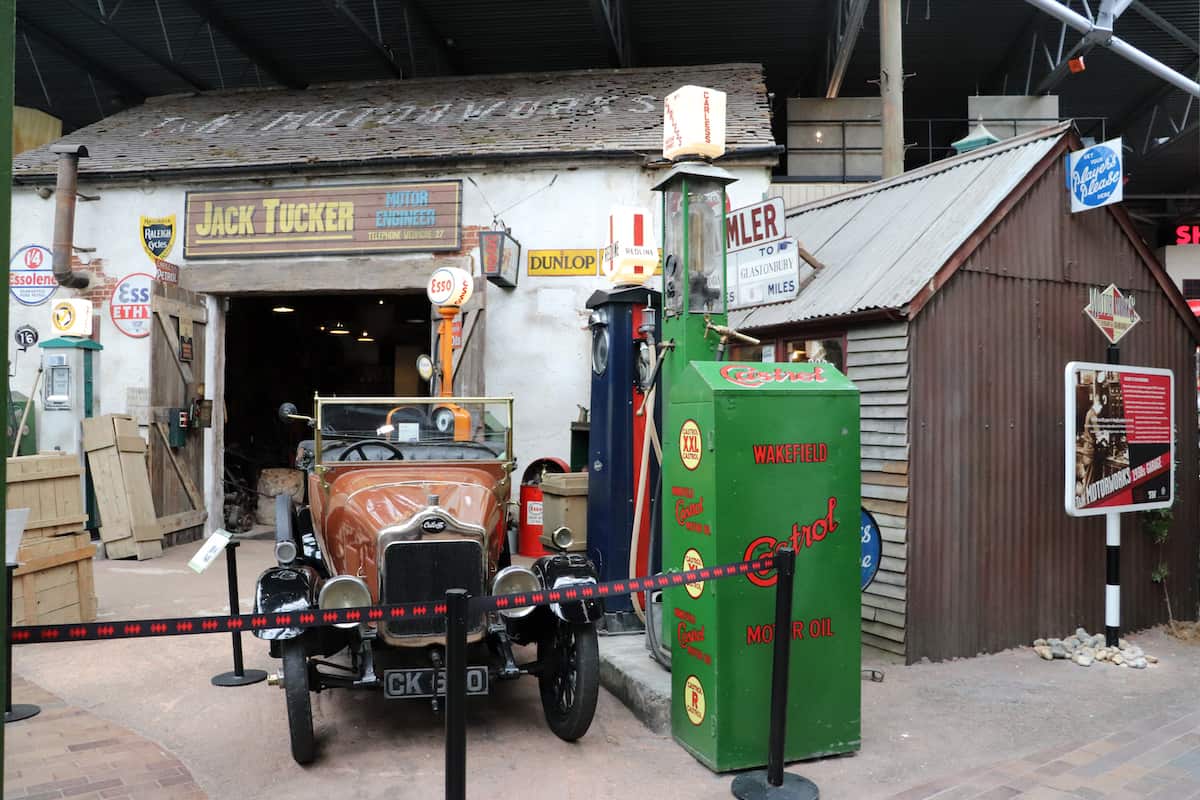 We got to see so many old vehicles from Penny Farthing bikes through to classic cars, Land Rovers, delivery vehicles and caravans. It's a fantastic place to spend time – and the children love that Chitty Chitty Bang Bang is at home there too.
This year the National Motor Museum have launched a new exhibition, Motoring in Miniature – the Toys of Your Childhood with more than 800 toy cars and pedal cars, ranging from the 1920s to the 1990s, are parked up on display. This also included things like Lego and Playmobil that the children loved to look at, knowing that some of it came from their parents' and grandparents' childhoods!
Before heading home we had a walk around the Beaulieu grounds, admiring the tree covered in locks, looking for statues and carvings, seeing bushes in the shape of animals and wandering through the formal gardens. It's such a beautiful place to spend time – even when we were dodging downpours!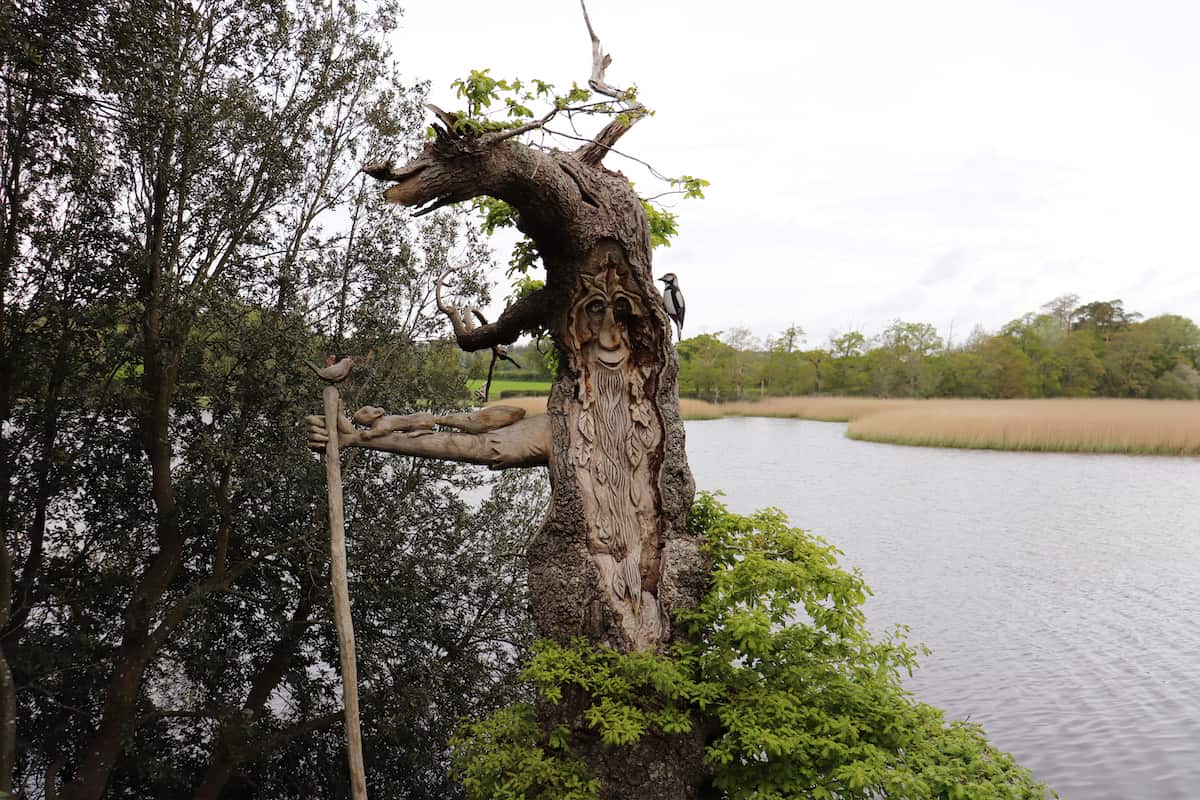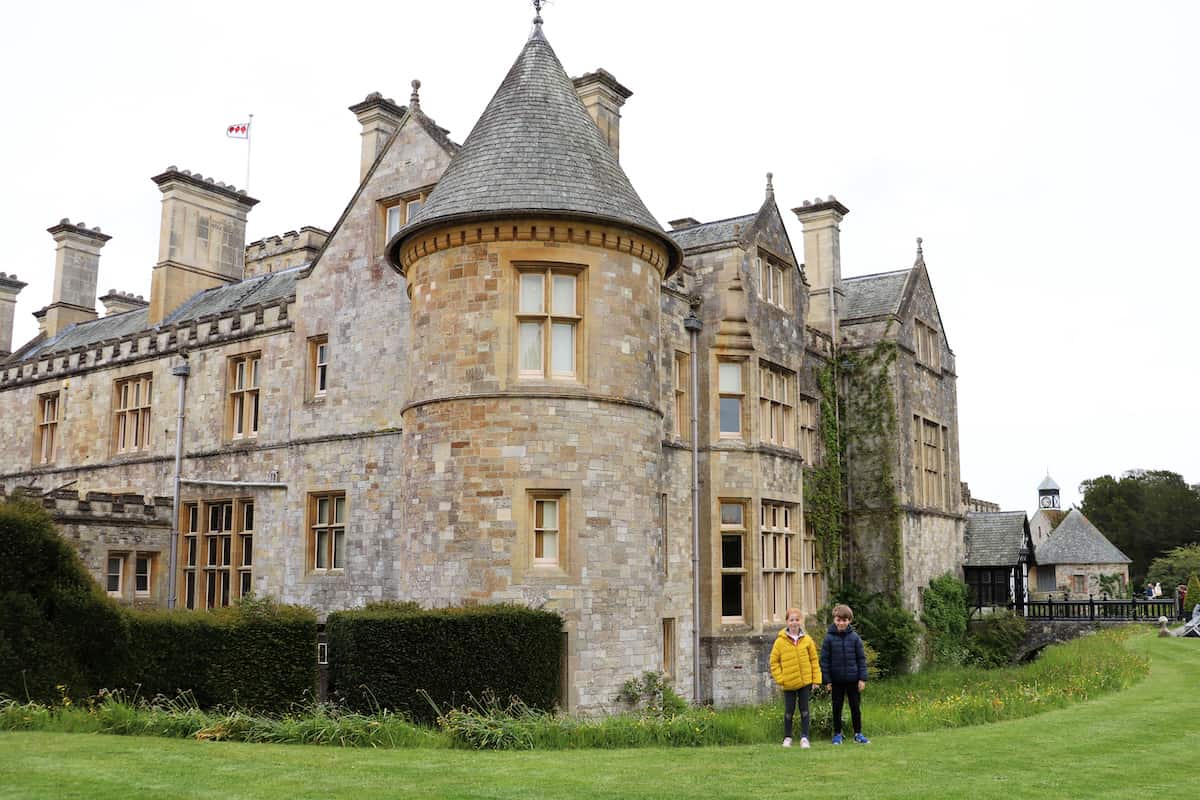 We walked through the forest and admired the Beaulieu Palace House from every angle, sitting happily aside Beaulieu river. You can go inside the house but we didn't on this visit and instead had a walk through Beaulieu Abbey and the children loved learning all the history of the Beaulieu estate and the Montagu family.
Beaulieu is also home to the Secret Army Exhibition where you can learn all about Beaulieu's history as a top secret training establishment for special agents of the Special Operations Executive during World War Two.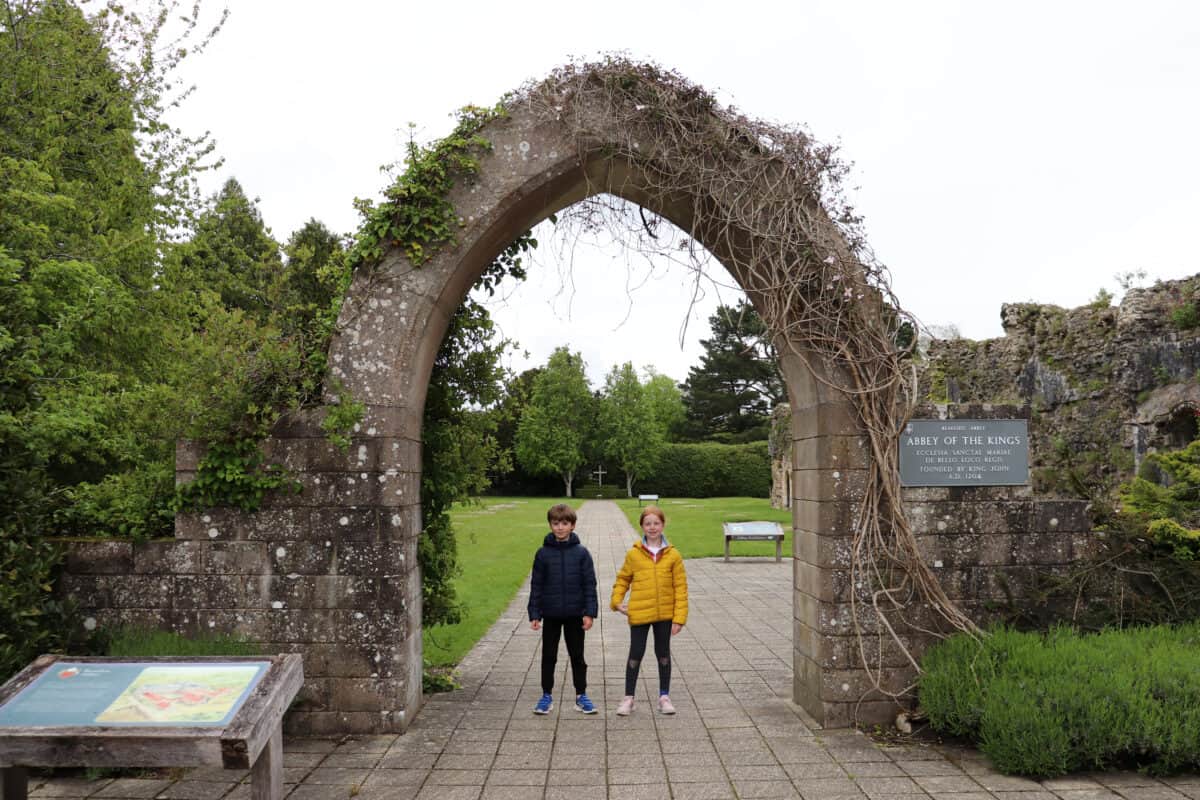 From start to finish, Beaulieu is such a lovely day out, whatever the weather. There's enough inside areas to enjoy when it rains and I think we've now been to Beaulieu on wet days more than dry ones! They have so many fantastic special events through the year and it's a great place for the whole family to enjoy. You can find out more on their website.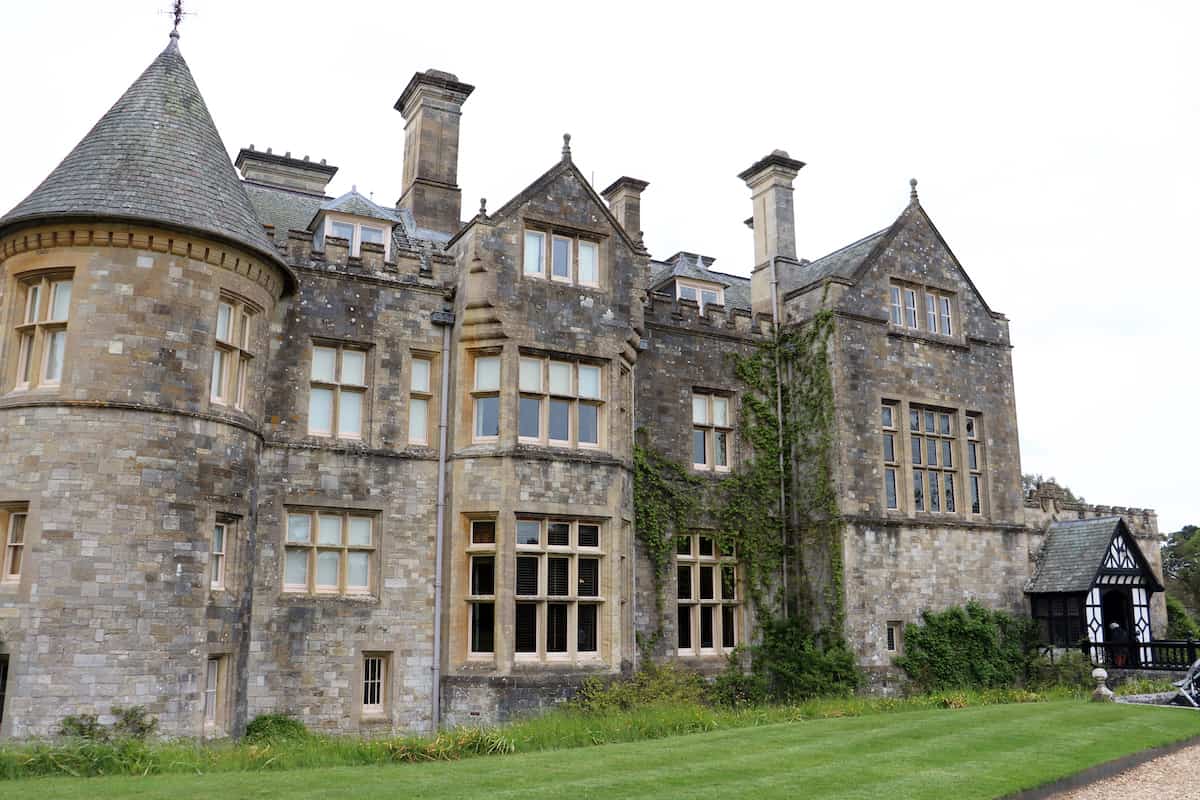 For reference, the National Motor Museum Beaulieu address is: National Motor Museum, Beaulieu, New Forest, Hampshire, SO42 7ZN