*This is a paid post
LP and Little Man absolutely love being creative and a couple of weeks ago we shared their joy at rock painting. Recently, they've been learning something completely new – the art of watercolour with Chalkola's fantastic Watercolour Brush Pens.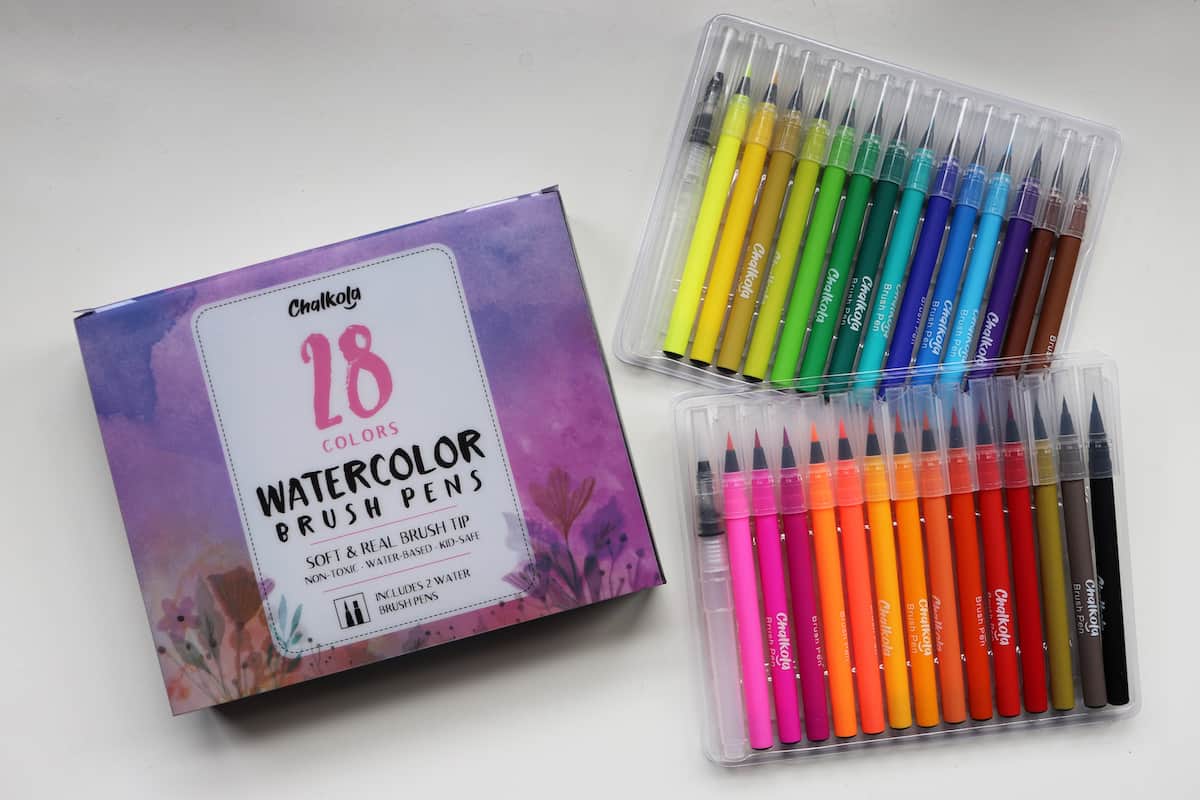 What are Watercolour Brush Pens?
Watercolour Brush Pens make watercolour painting easy. Unlike felt tips, that look similar, they are brush tipped pens full of watercolour paints. With brush tips and blending brushes included in the set, they are everything you need to start watercolour painting at home without any fuss or mess.
The Watercolour Pens work straight from the pack and the set even comes with a watercolour paper pad to get you started. I explained to the children that watercolours are different to their normal colouring, that they didn't need to fill full pages with the watercolour pens and instead they can blend the marks they make to create beautiful pictures using the blending brushes.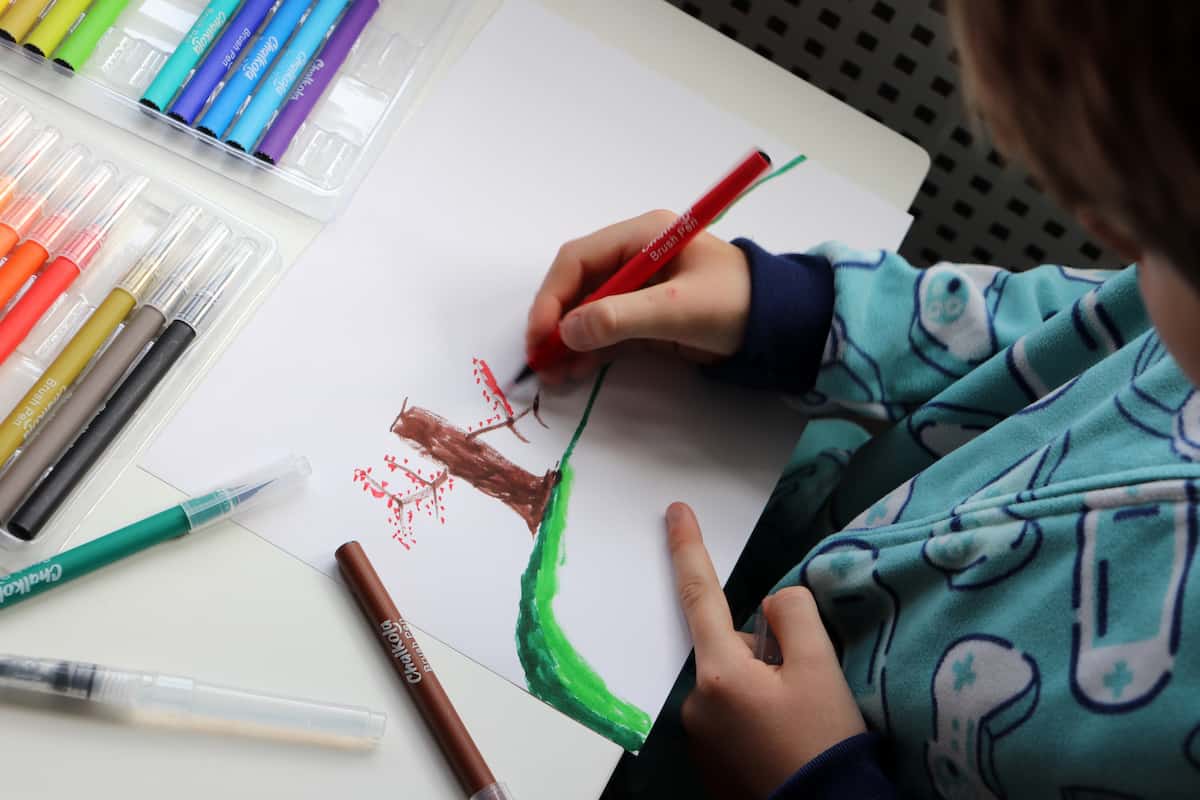 The blending brushes have two different brushes on them and are easy to use. You fill them with water and then squeeze them gently before brushing them across the page. This wets the watercolours on the paper, blending them and spreading them to create whatever effect you desire on your finished artwork.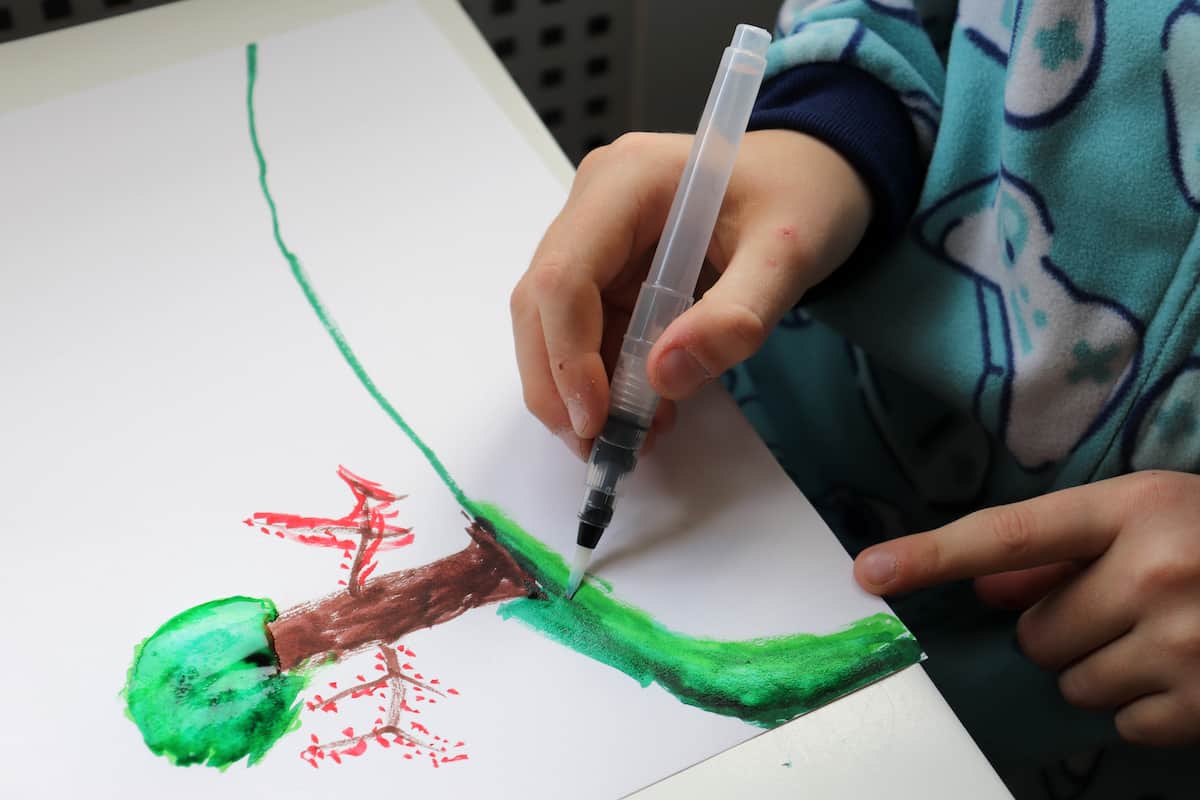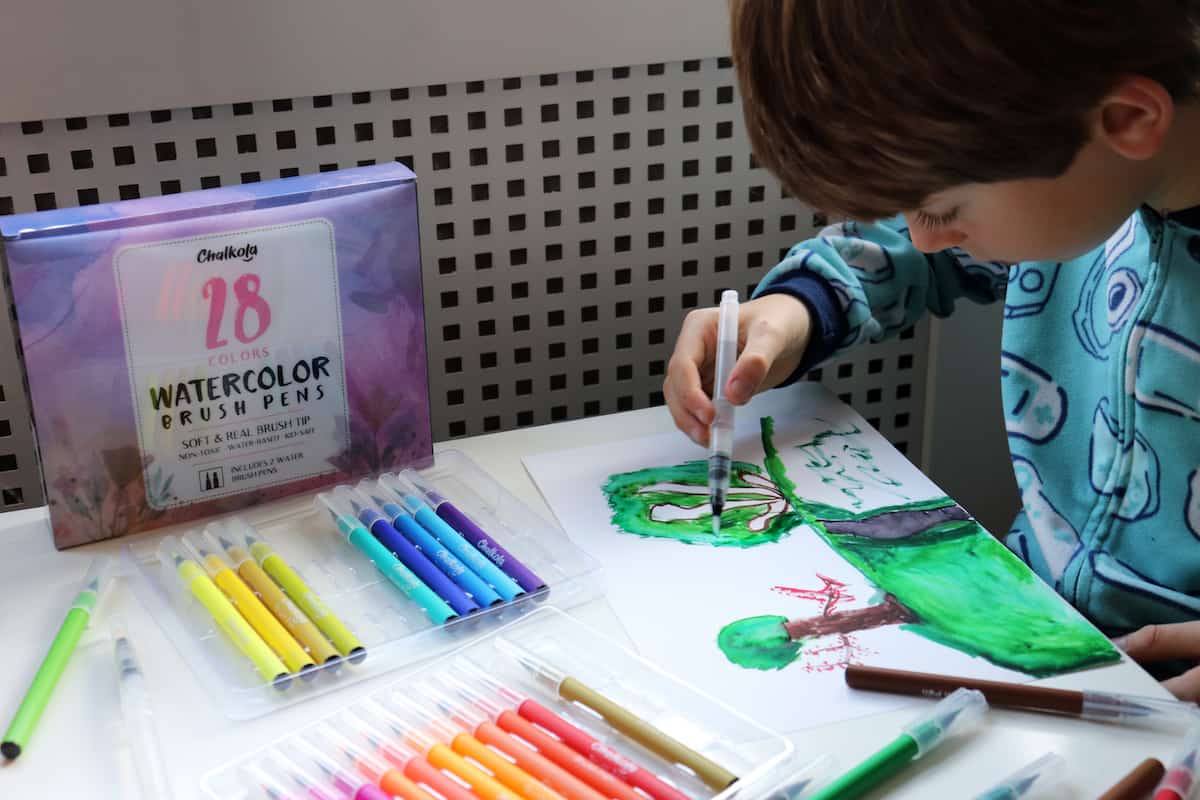 The children got the hang of this in no time and were able to create beautiful scenes and paintings with minimal input from me. Best of all, there was no mess and, even if the watercolours got on their clothes or the furniture, they are water based, wash away easily and are non-toxic too. Perfectly safe for the kids!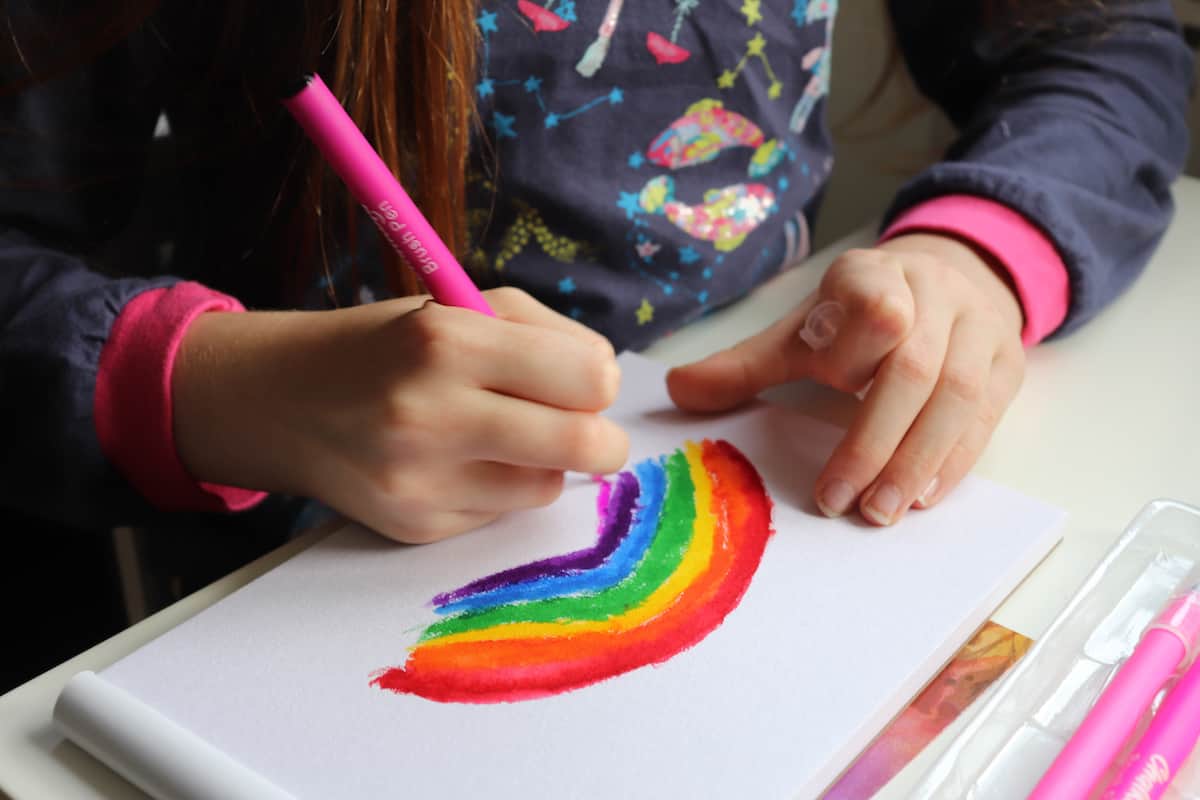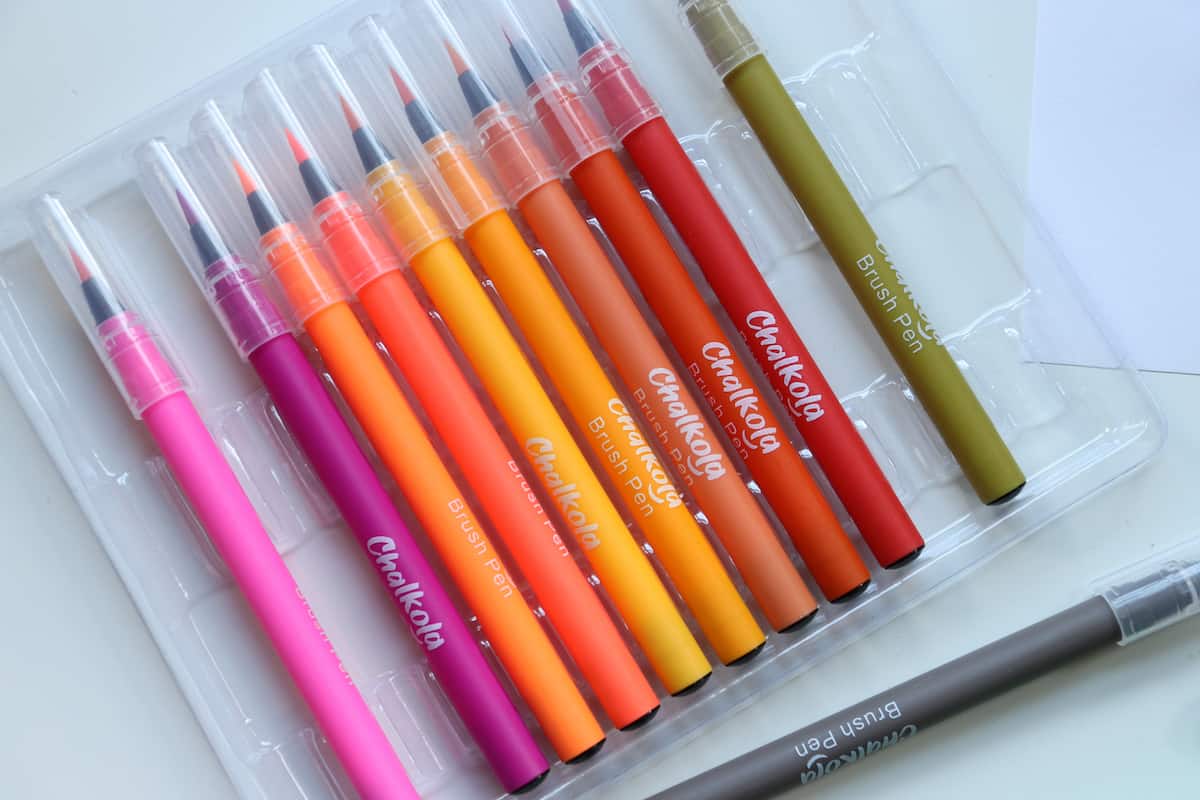 I used to love watercolour painting as a child and into my teens at school but, it always took a while to set up and clear away after. Thanks to Chalkola, the children can now enjoy art projects at home using watercolour painting so easily.
The Chalkola Watercolour Markers pack away neatly into the supplied box, with the pens split between two trays. They are a great investment for creative children and I'm sure even adults would love to have a go too!