We spent Easter Monday at Willows Activity Farm, somewhere we hadn't been before but somewhere we had heard so much about.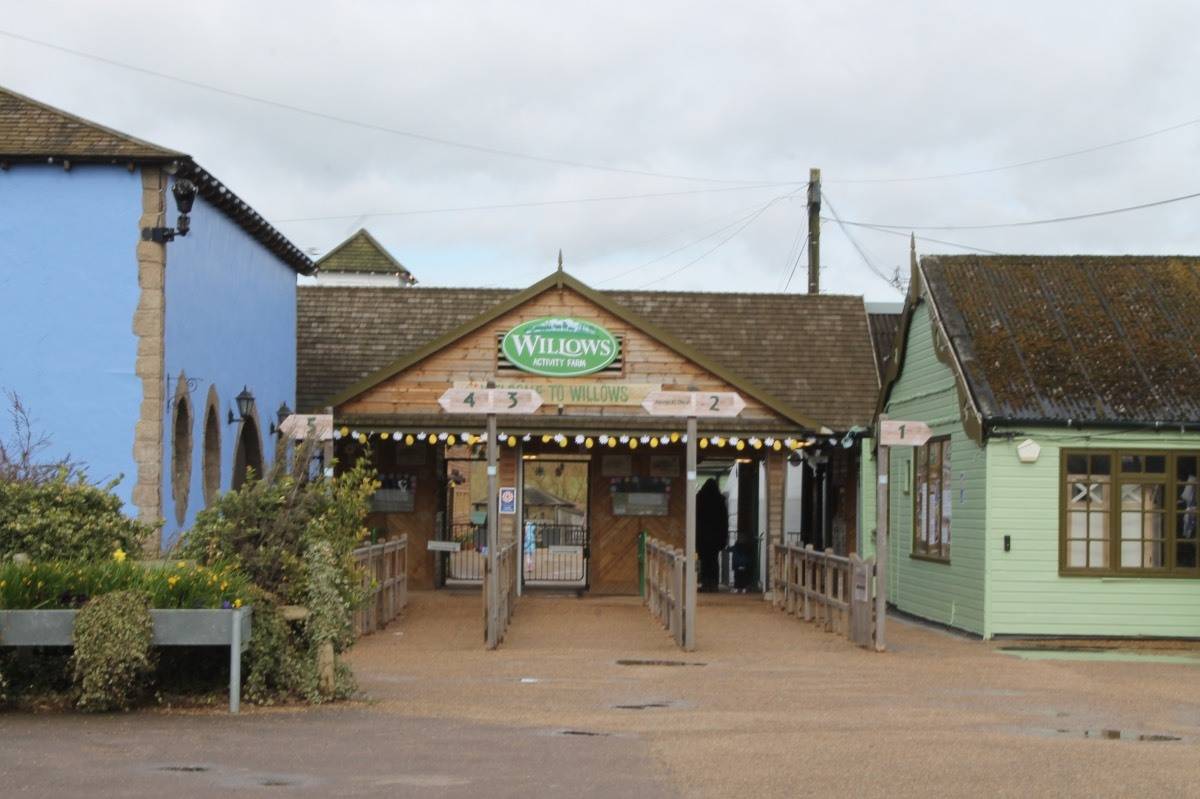 It was the last day of the Willows Activity Farm Easter Eggstravaganza and so the whole place was Easter themed with decorations everywhere and the seasonal field set up for an Easter Egg Hunt. Although very muddy the children really enjoyed hunting for the wooden eggs although it would have been better to have the five different coloured eggs in just five places around the Easter area, and not dotted around all over the place as it meant that we had found all five colours in literally a couple of minutes. The children really enjoyed it though and loved swapping their wooden eggs for five little chocolate eggs.
After the Easter Egg Hunt when the weather had improved slightly we spent time looking at the animals and feeding them. The children loved the donkeys, goats and sheep in the field and we just missed seeing a pig race too.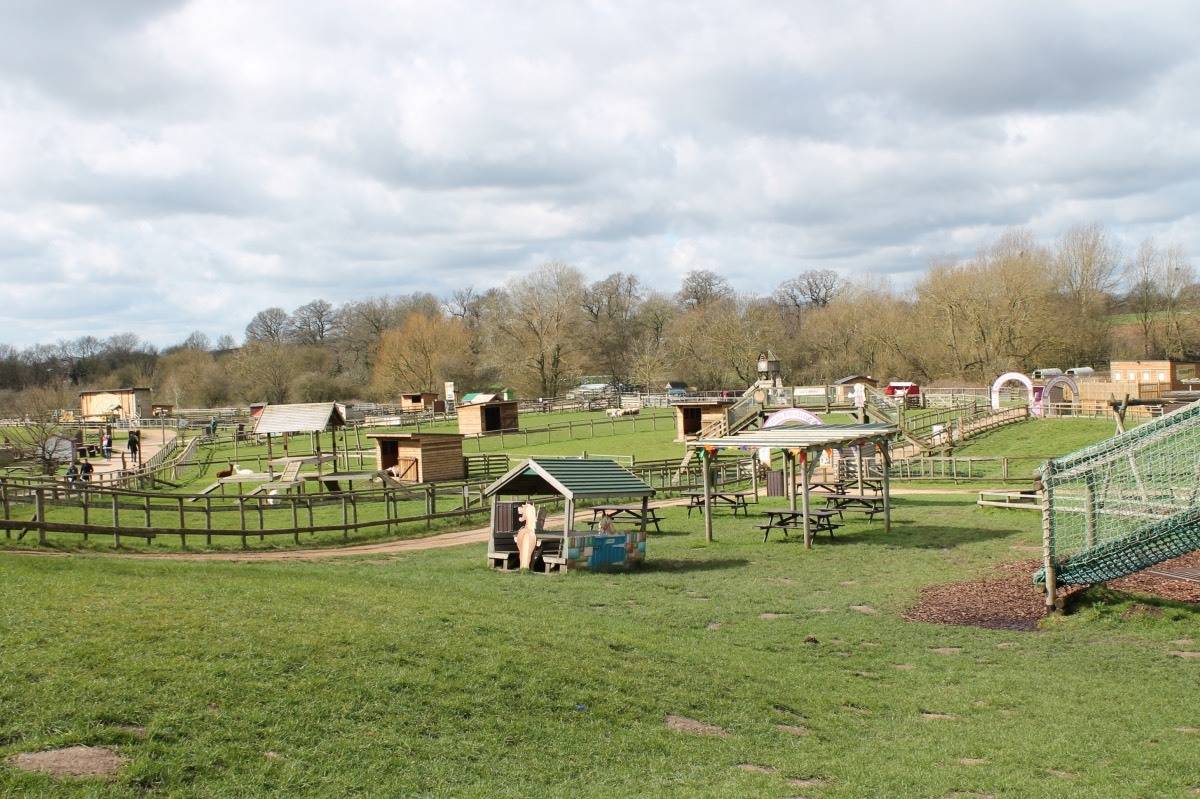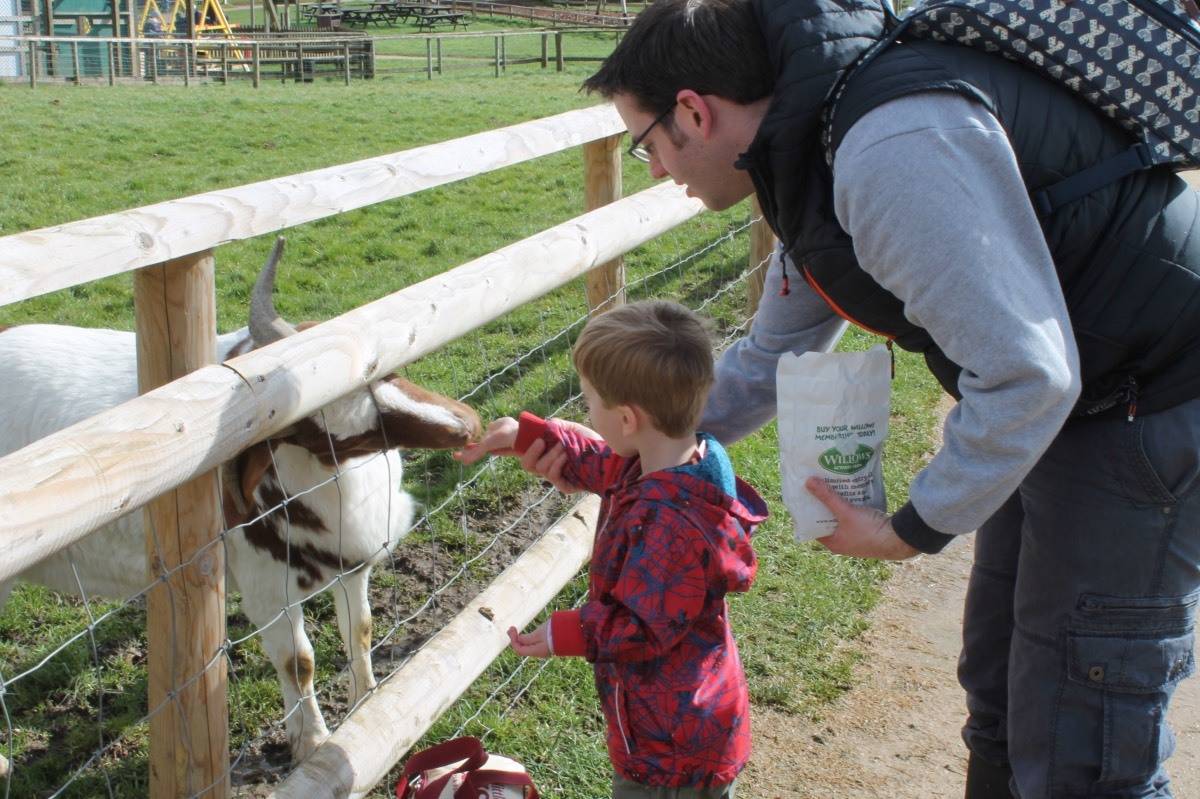 The path at Willows Activity Farm takes you past all of the activities and after feeding the animals the children went on some fun fair rides, old fashioned swings and, if the weather was nicer, they could have gone on bouncy castles and trampolines too.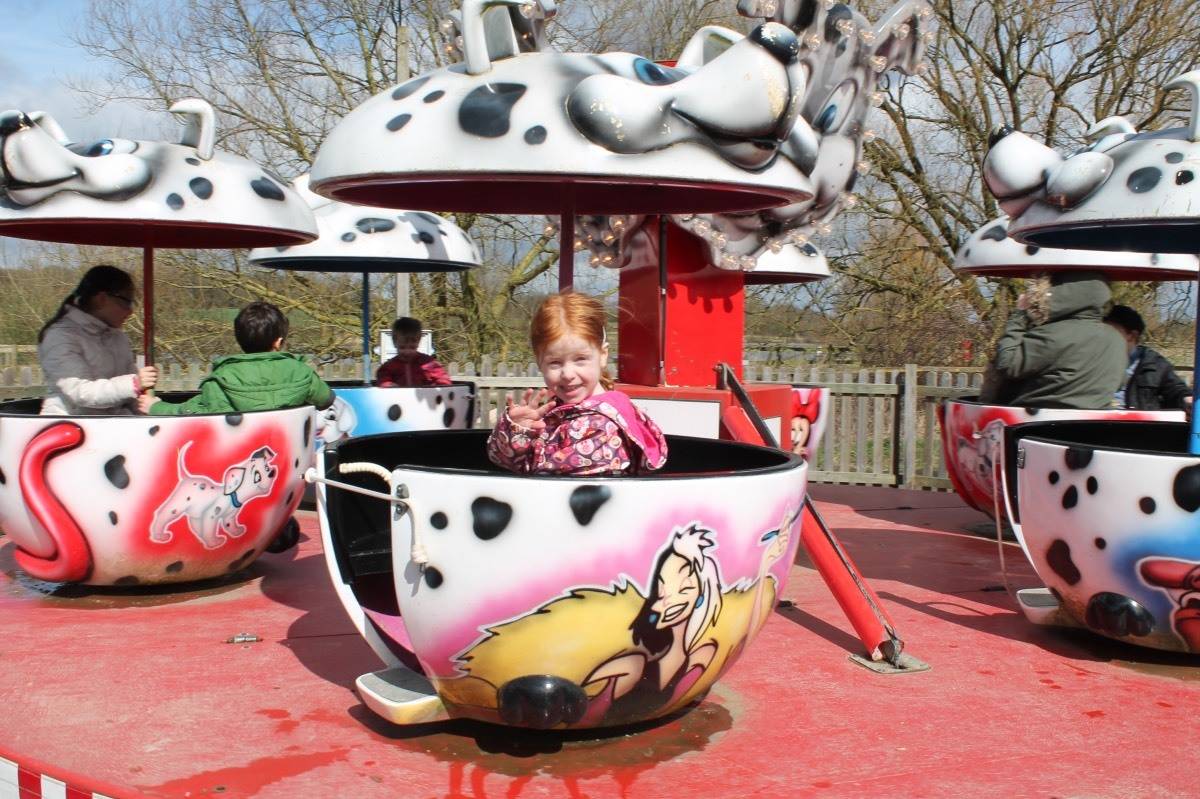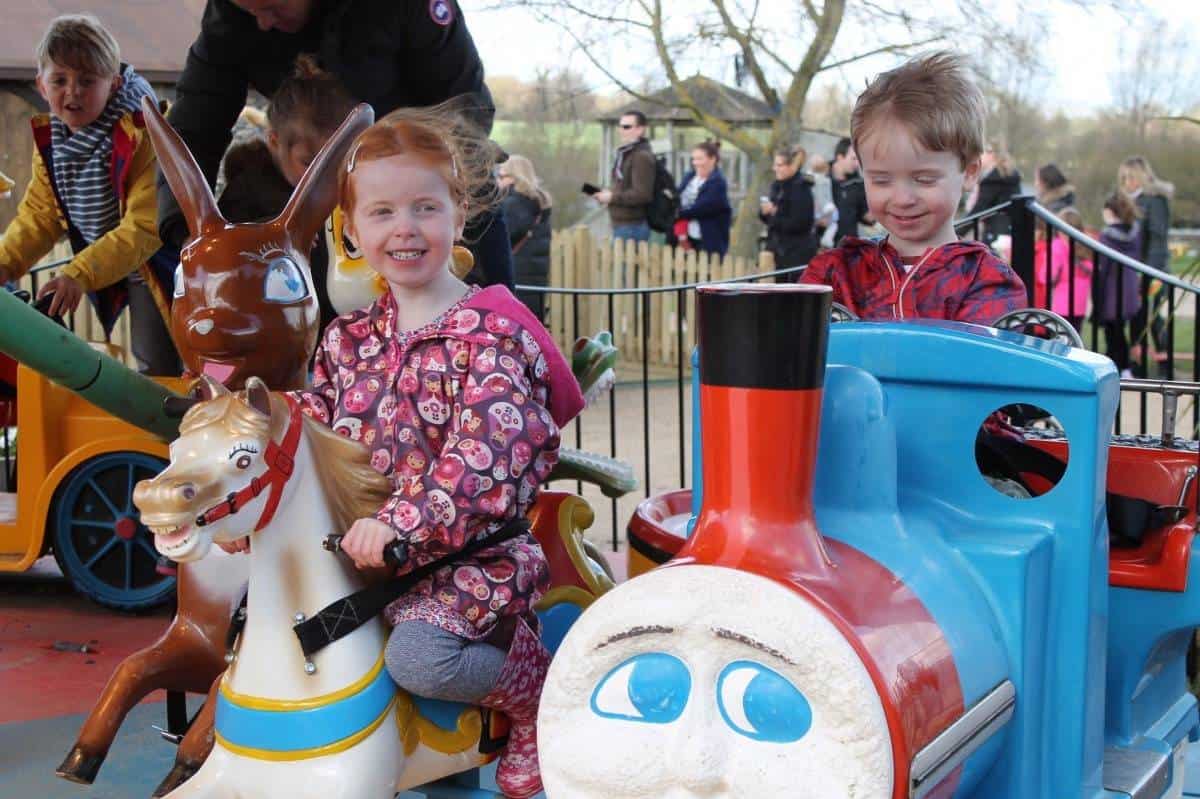 LP and Little Man had a go at panning for gold although it was very cold for having your hands in freezing water and the water didn't look the cleanest – with bits of tissue floating in it. I haven't seen panning for gold included in the ticket price anywhere else before but it would have been nice if this had been looked after a bit better.
The children also played a game hosing down characters with jets of water. This is the sort of game that usually costs money at any other attraction and so I was impressed that the children got to do it for free.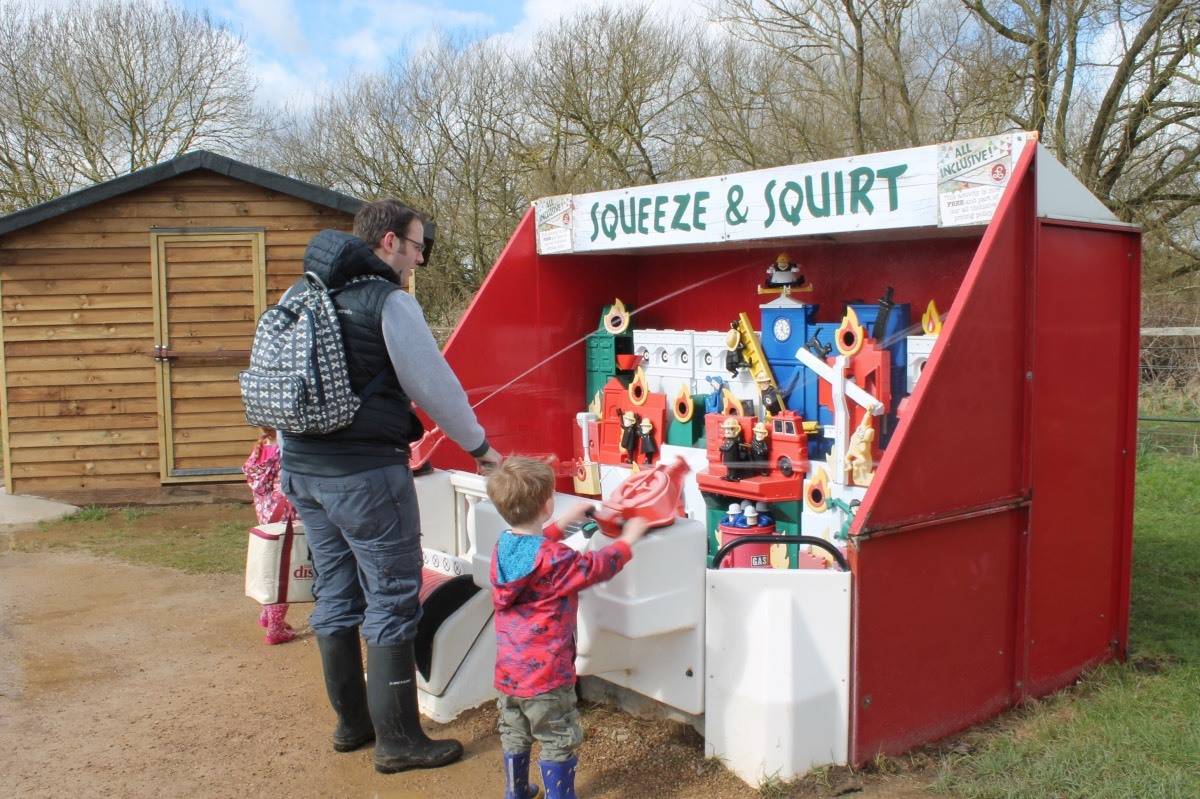 We carried on walking and found so many adventure playgrounds with swings, slides and farm vehicles to climb on. It was such a great place for the children to explore and there was even one adventure playground in a giant sandpit. The whole of the adventure playgrounds could well have been a highlight of the children's visit.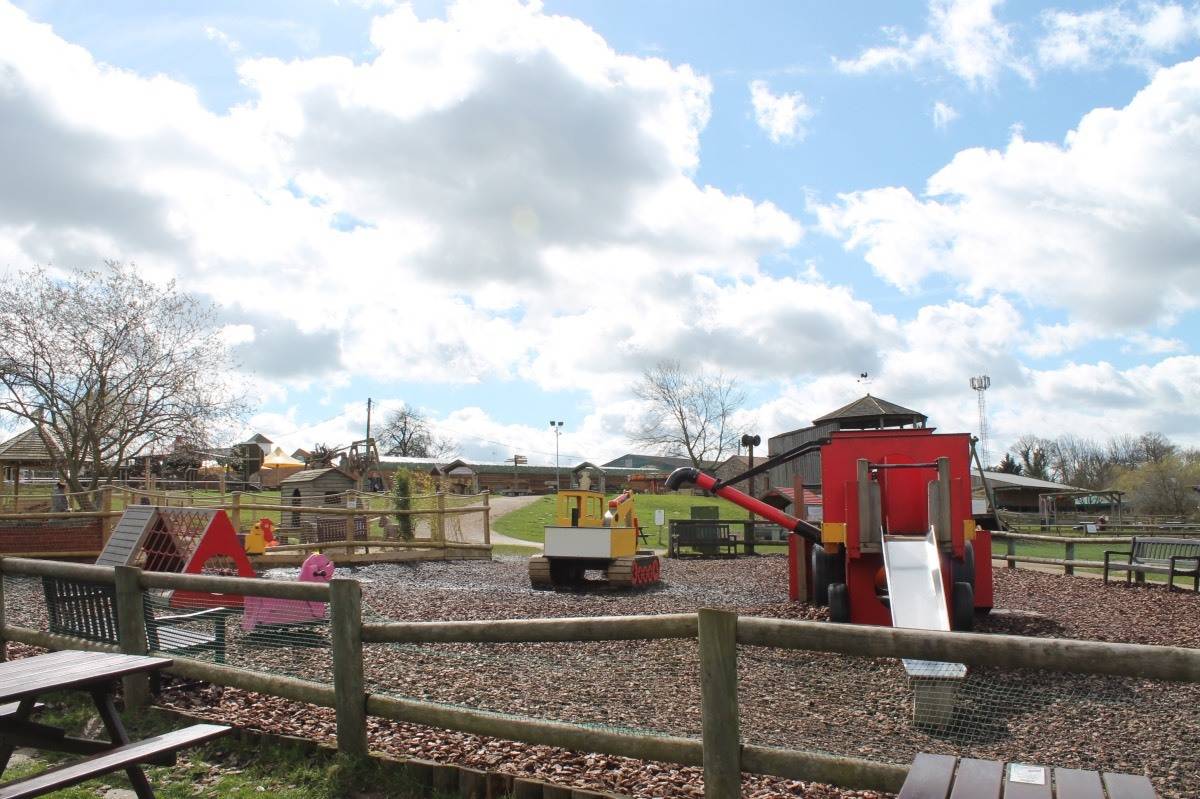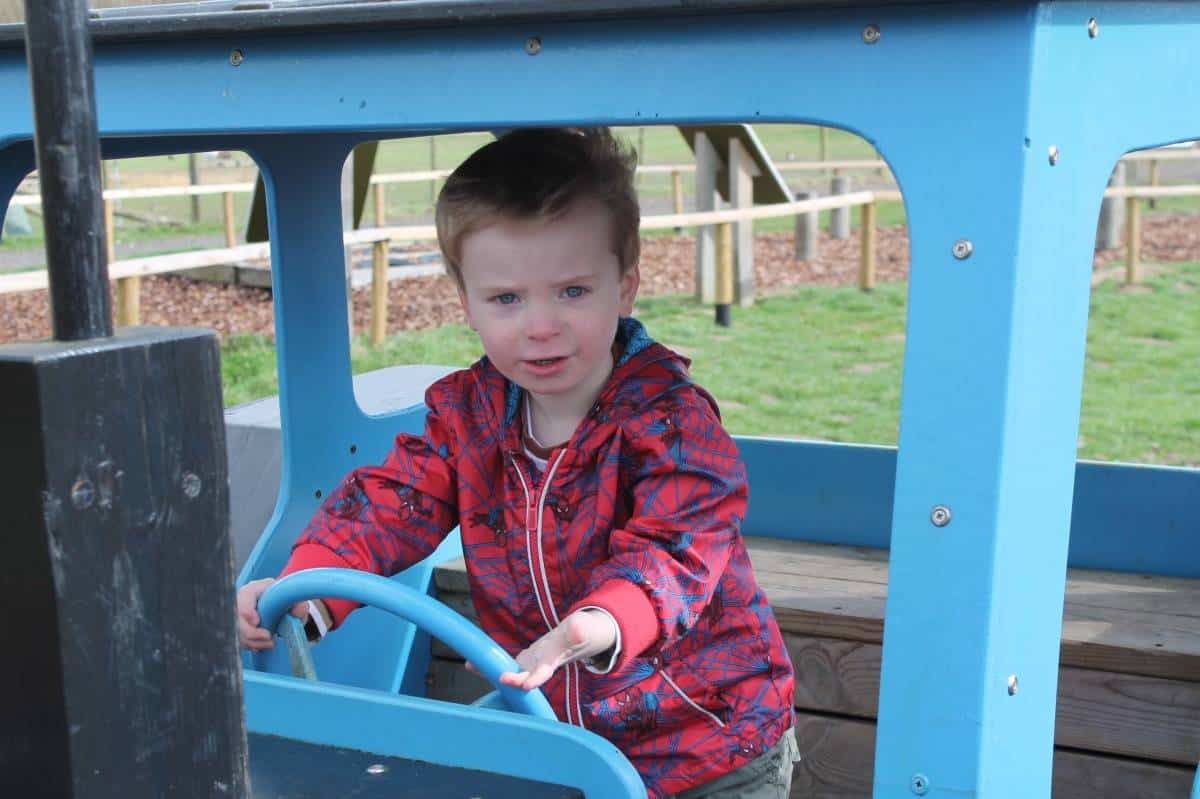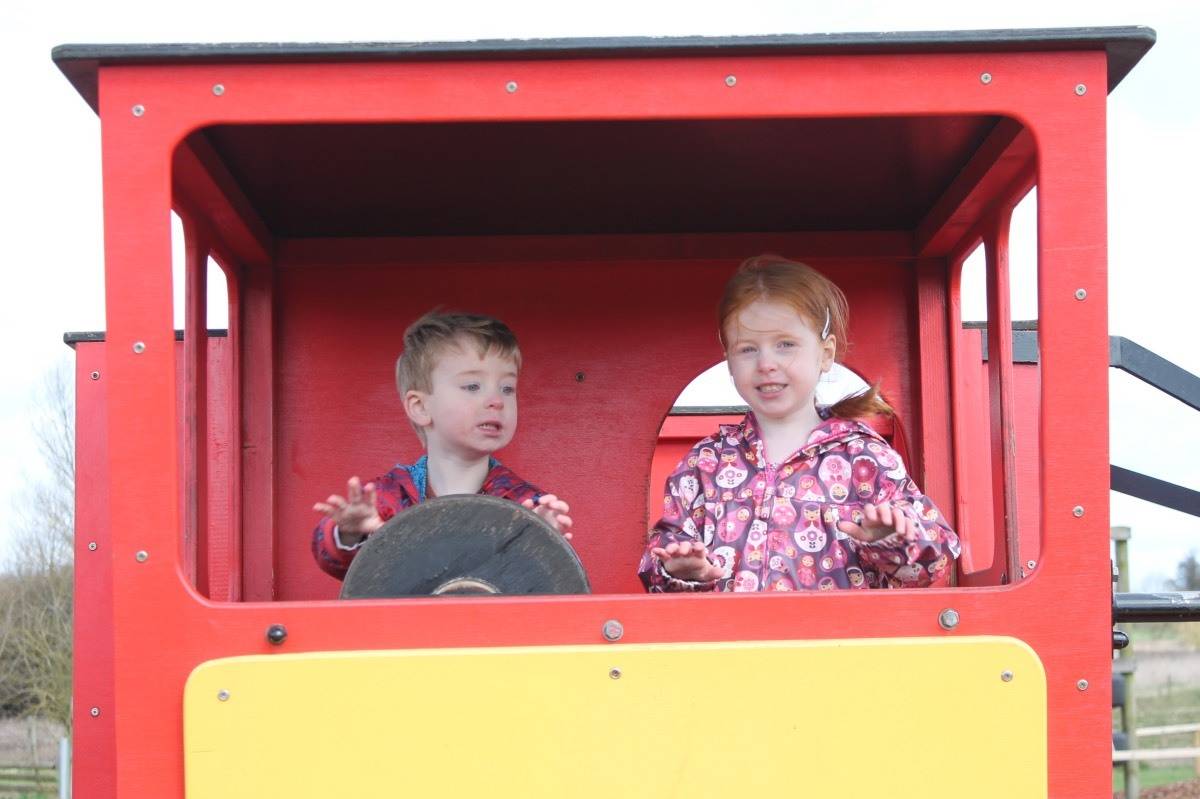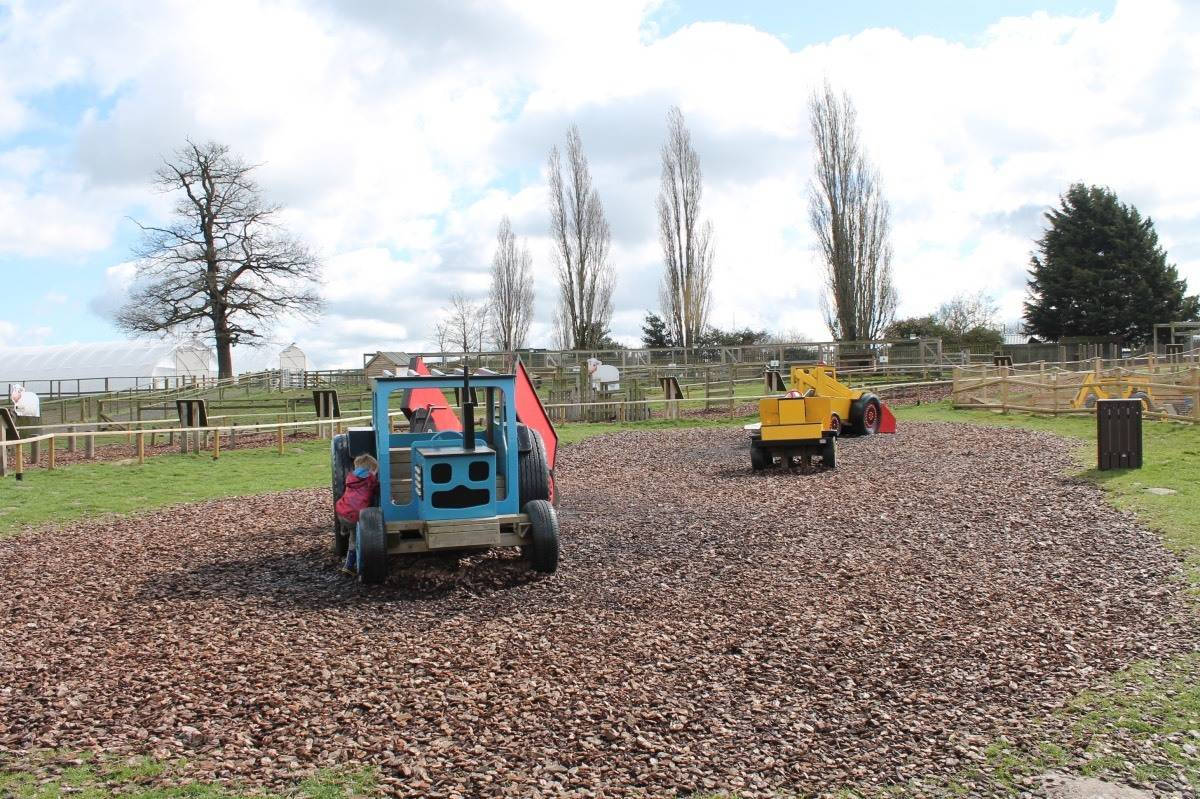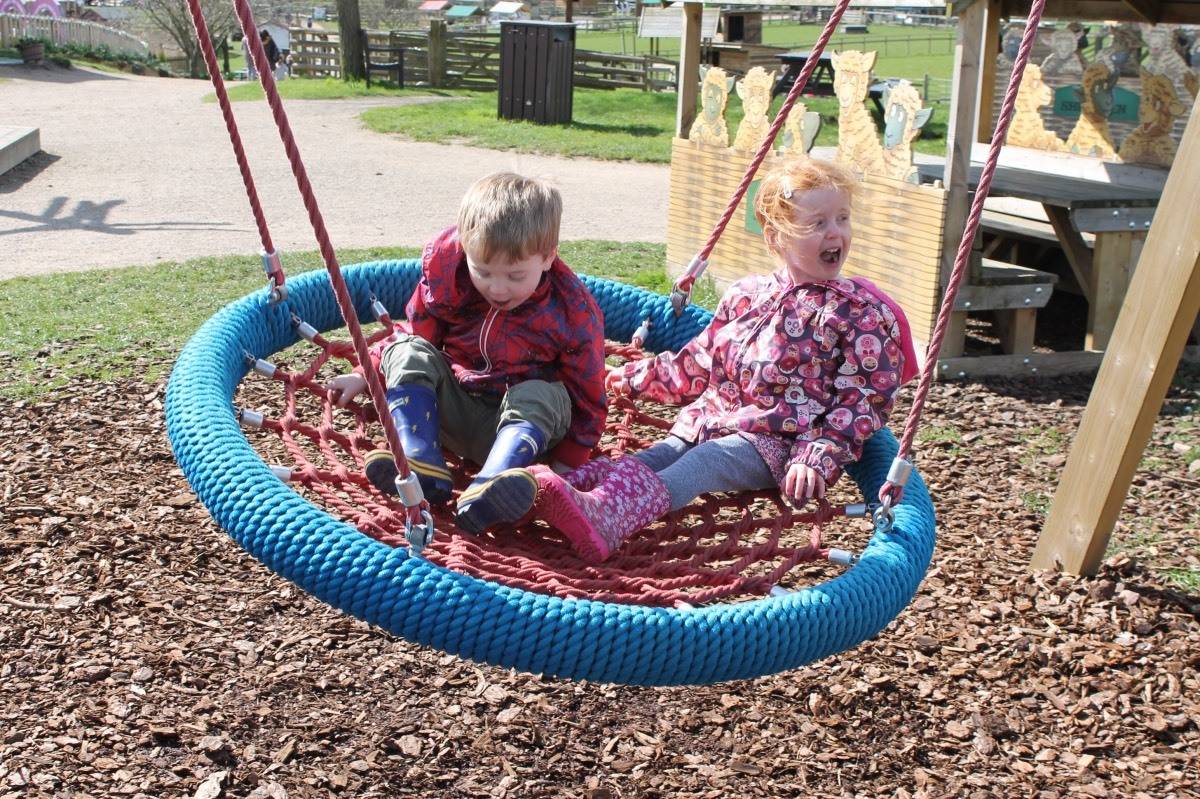 We then went into the main farm barn to see the smaller animals – rabbits, chicks, lambs and even a couple of horses and cows. The children finished giving out their animal feed with these animals and then we stood and watched the lambs being fed – and learnt a lot about lambs too!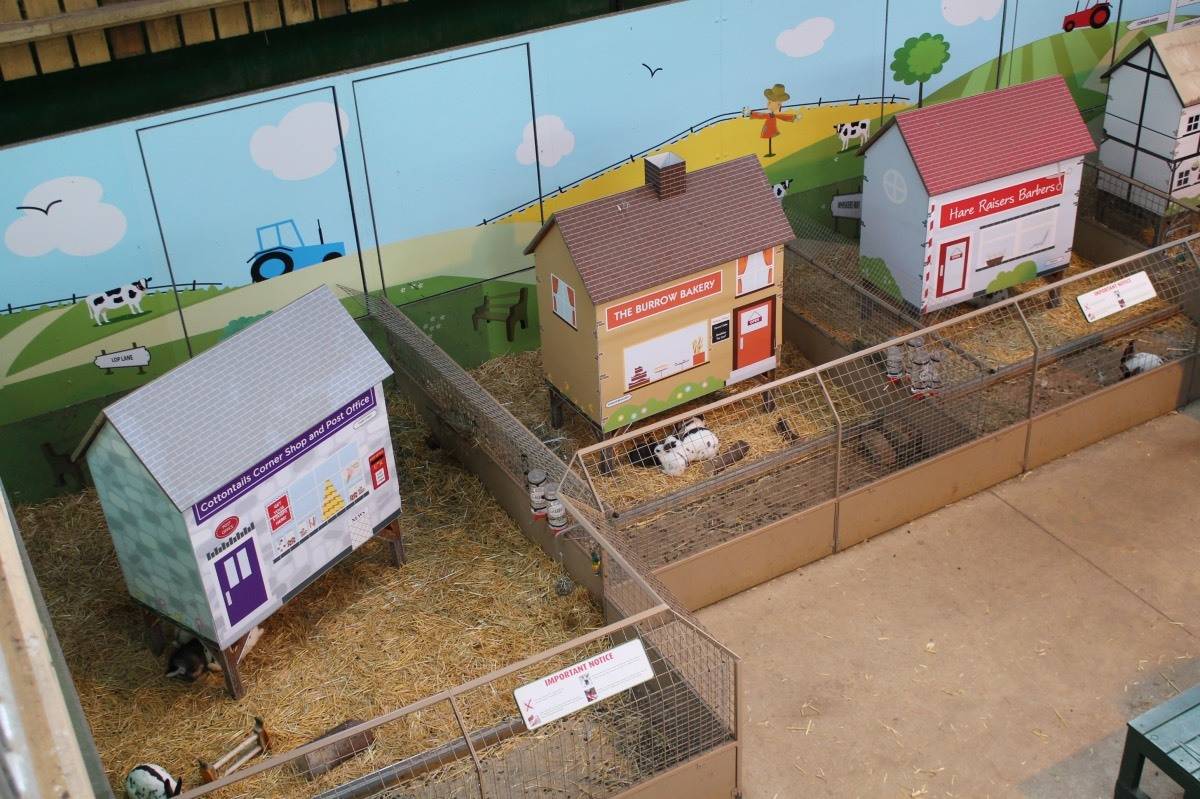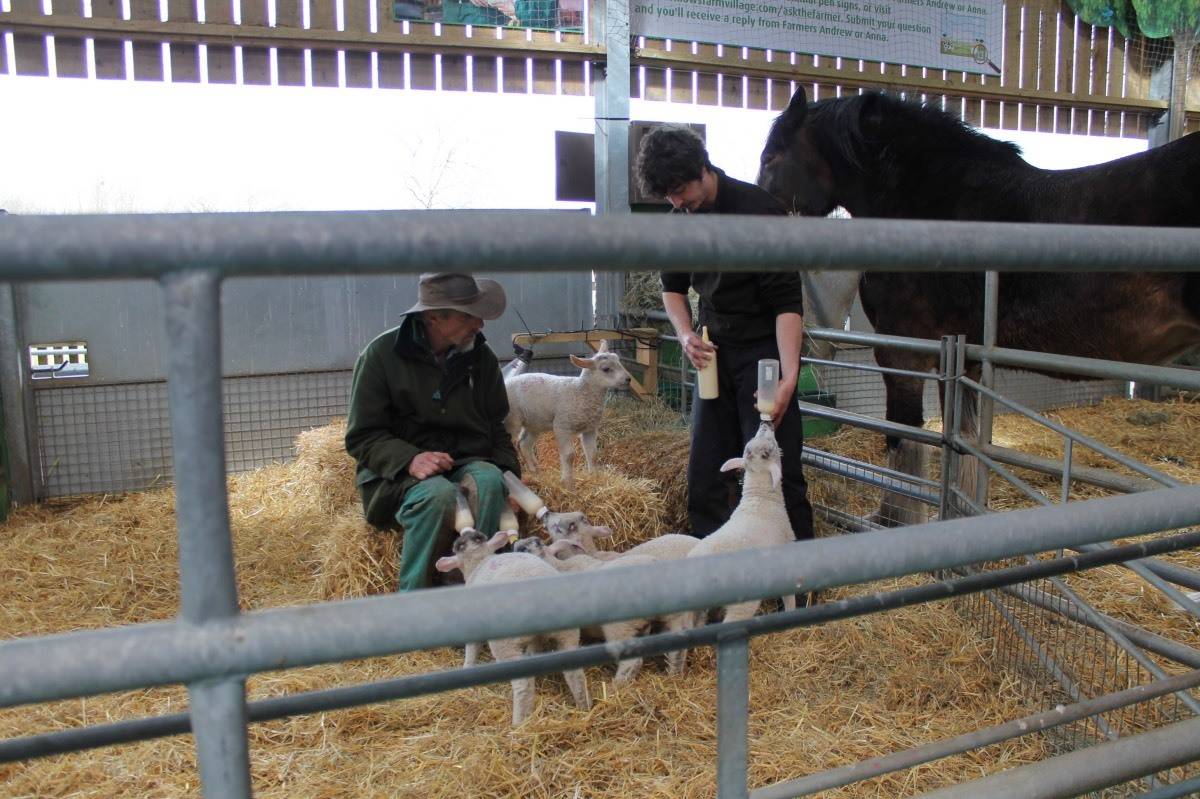 It was then time for lunch and we took our packed lunch into the Woolly Jumpers soft play area and found a table to relax at. There was a cafe to buy food and drinks and we watched the children playing in the main play frame. It was a great soft play – with slides, tunnels, bridges and just so much to do – a really huge, fun space although definitely suited to over fours. There was a smaller area for under fours but trying to see a nearly three year old happy in that area when he can see the main frame that his sister can go on is not ideal but can't be helped. There was also an egg shoot thing upstairs which unfortunately wasn't working when we visited. There was also a barn full of JCB ride on toys and a track so that children could participate in the JCB driving school. Both LP and Little Man really enjoyed this.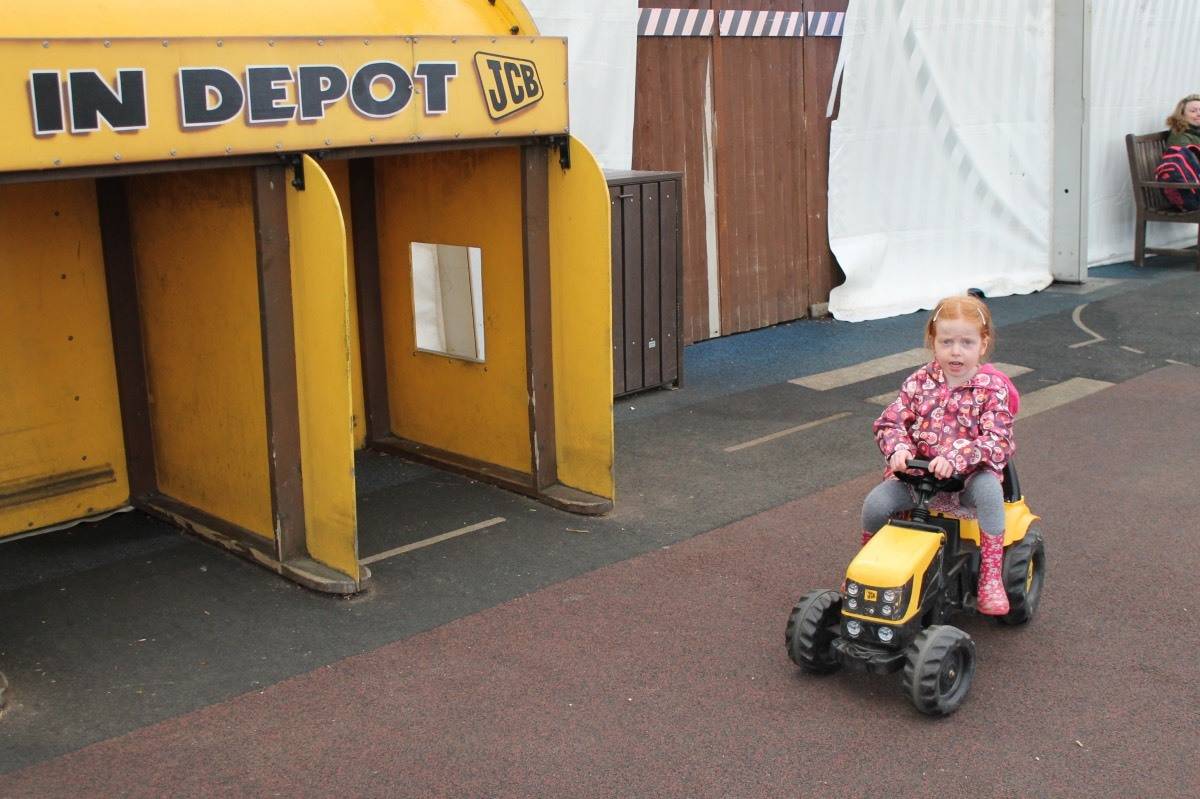 After lunch the children met the Easter Bunny – another highlight of their visit – and went on a carousel before going into another indoor play area with different village buildings to explore and play in. The children loved it and could have stayed in there for hours but by this point they were so tired that it was time to go home.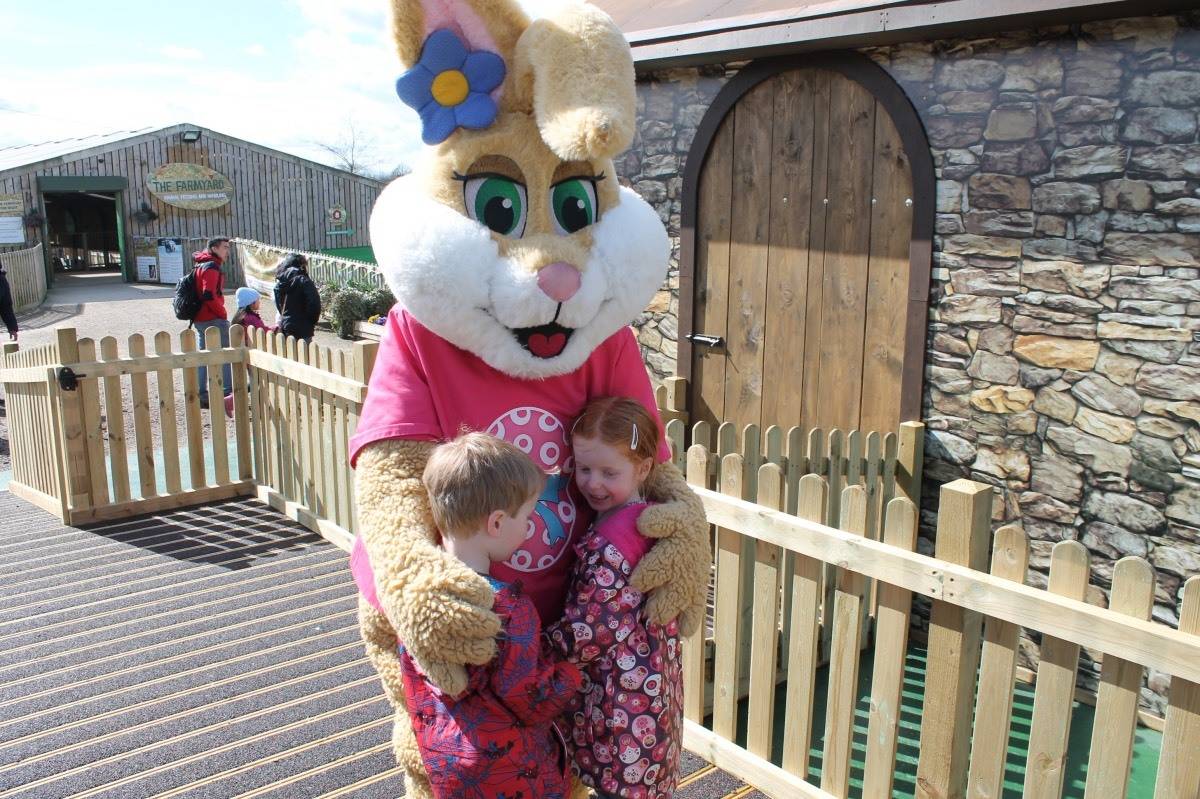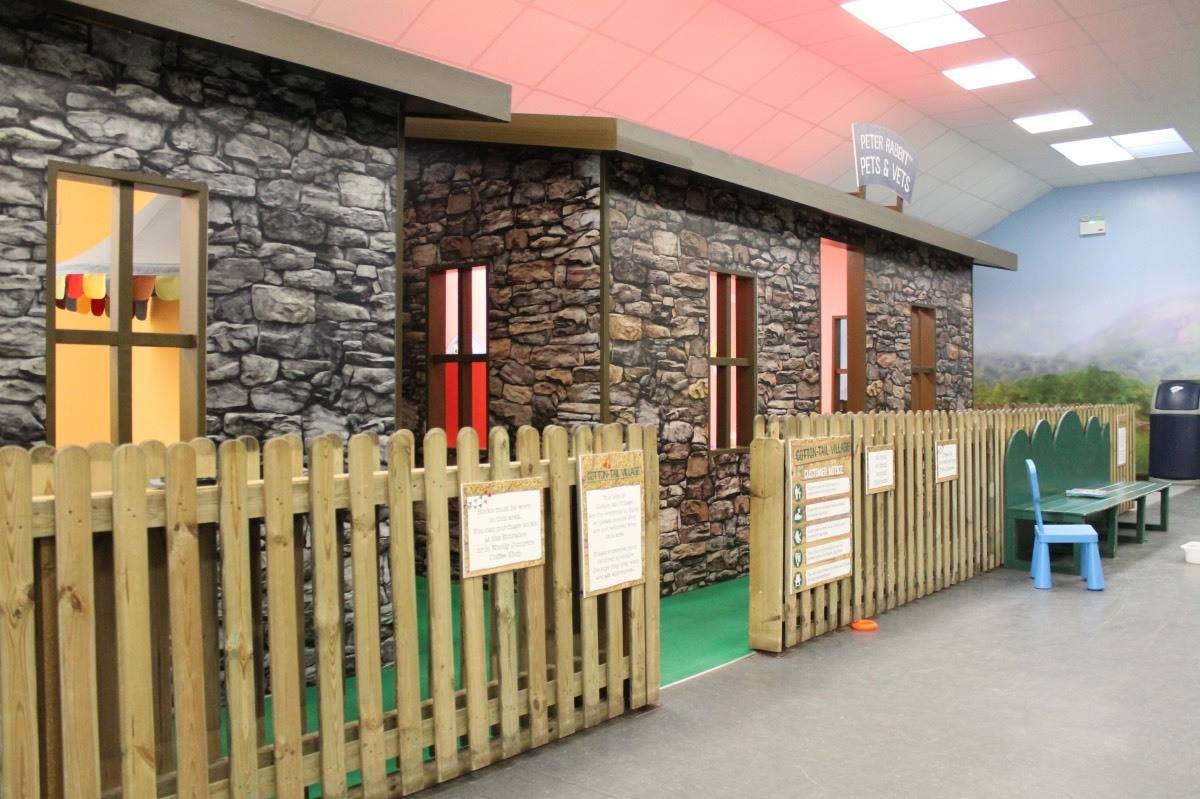 The whole of Willows Activity Farm had a Peter Rabbit theme which made it lovely for the children, being able to spot all their favourite characters around the farm. It was a really lovely day out and I can imagine that it would be even better in nicer weather.