*This is a paid post
Last week we spent the day at Wembley Park as a family and it was such a fantastic day out. Wembley Park has been developed a lot over the last few years, making it a real destination for families or anyone looking for a nice, relaxed day out.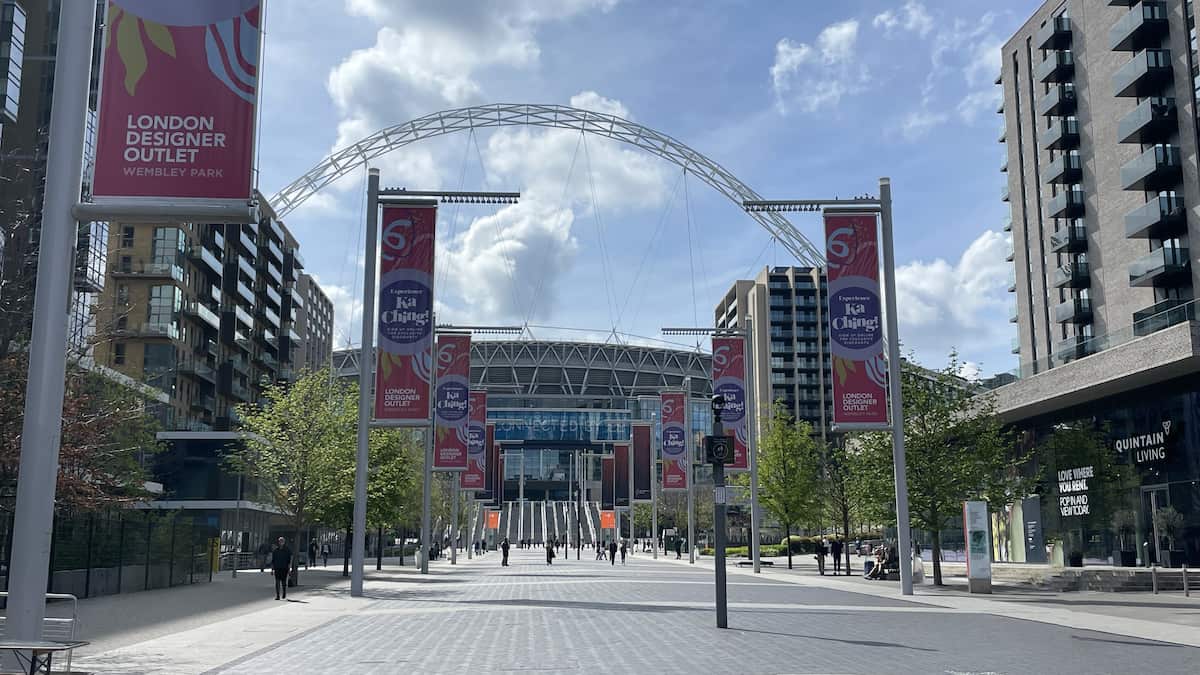 What is Wembley Park?
Wembley Park, in the London Borough of Brent in west London, is best known for Wembley Stadium and Arena. The surrounding area is a recreational hub for the community, full of shops, activities, bars and restaurants that make it a great place to spend time, not just if you're seeing a show!
Getting to Wembley Park
We drove to Wembley Park and there is plenty of car parking available but Wembley Park is also easily accesible by public transport. Just 12 minutes from Central London, Wembley Park has three local stations and can be accessed from three tube and rail lines making it so easy to get to from both in and out of London.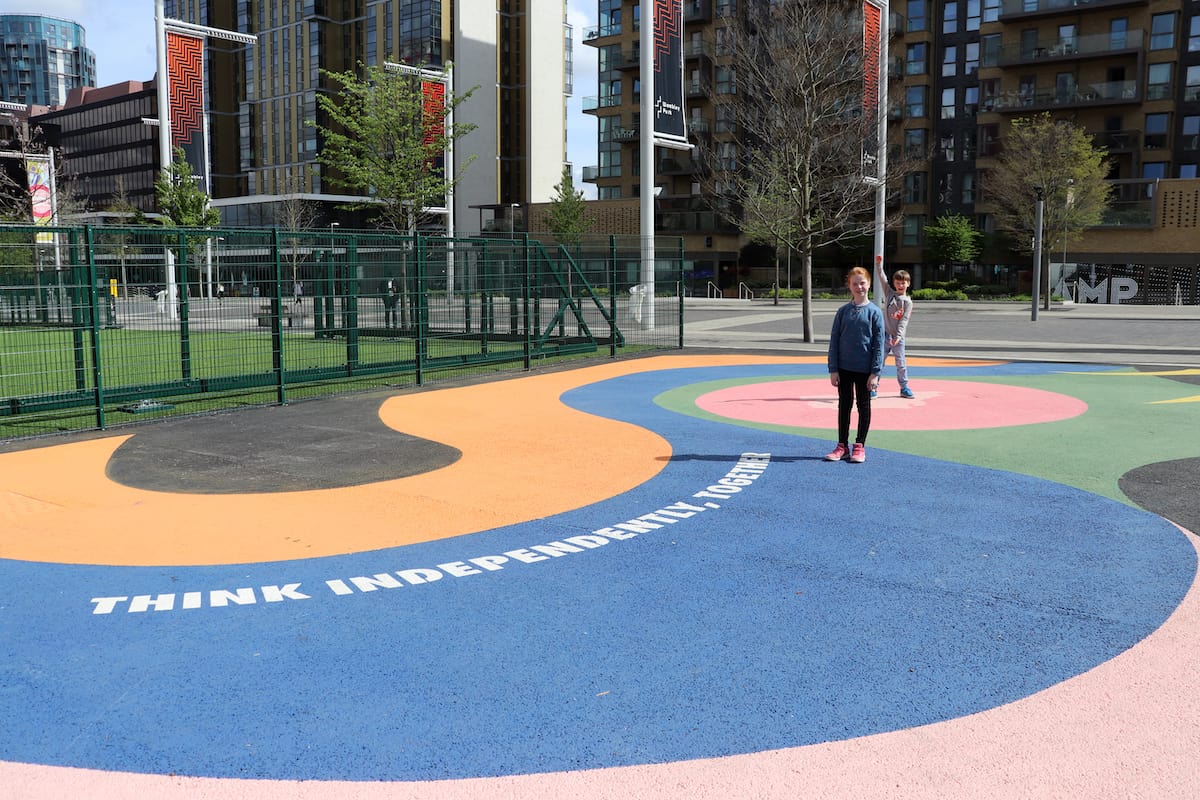 The Wembley Park Art Trail
We started our day in Wembley Park doing the Wembley Park Art Trail. A great way to explore the local area whilst immersing yourself in art and culture, the Art Trail showcases 18 different art works across a variety of mediums, with painting, digital mixed media and upcycled materials.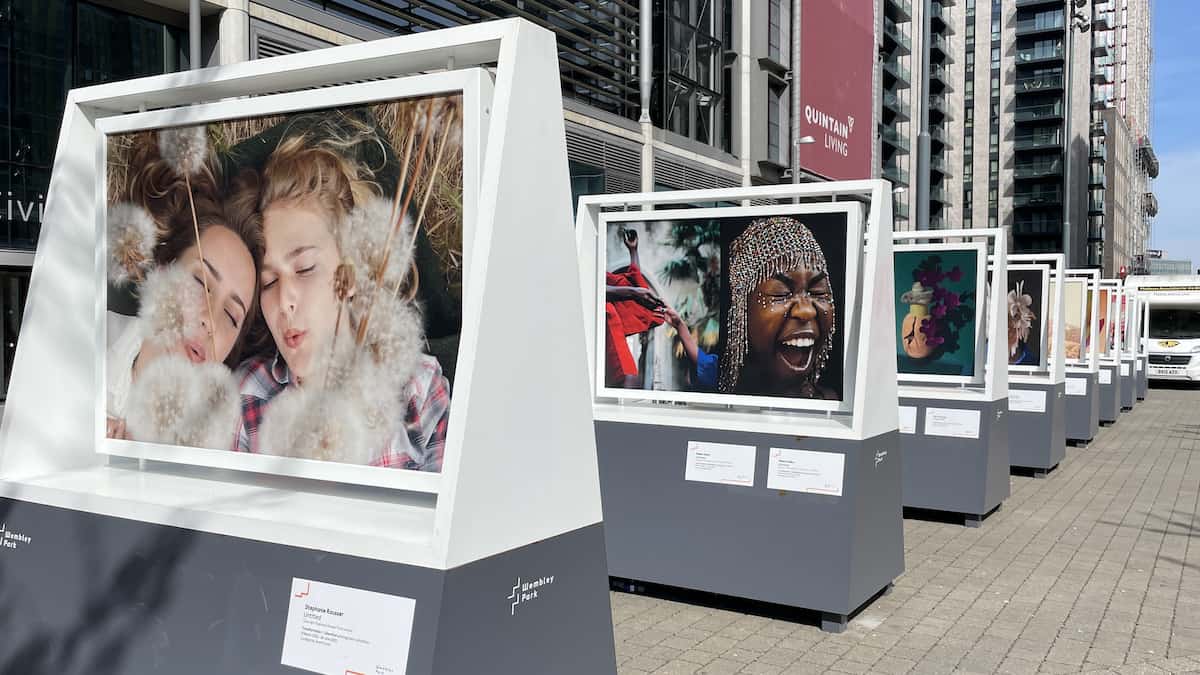 The Art Trail takes you on a journey around a vast free public gallery, highlighting Wembley Park as a diverse, distinctive and vibrant neighbourhood. The trail can be explored in order – walking from Wembley Park tube station towards the London Designer outlets, starting with the Bobby Moore Bridge Tile Mural and ending with Floating Seasons bunting by Sarah Blackwell.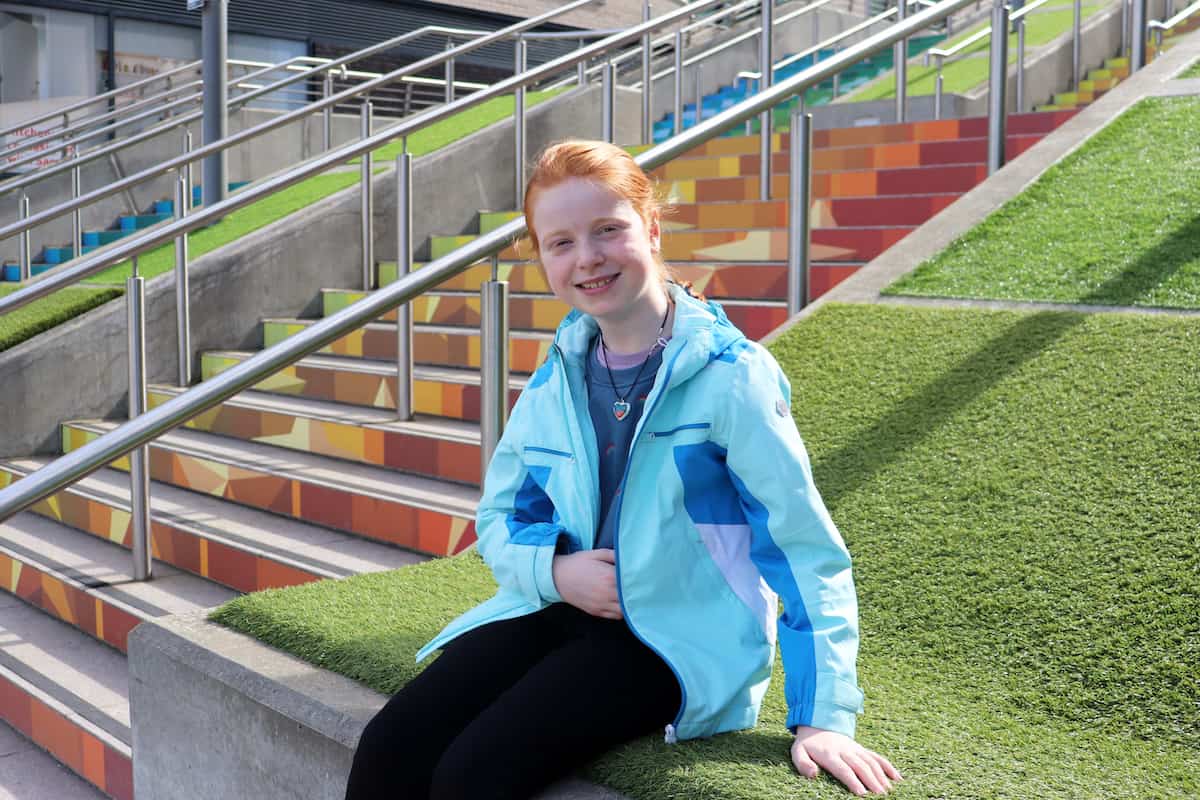 We did the art trail backwards, starting near where we parked our car – in the Red car park – and ending at the Bobby Moore mural. There were some clear favourite pieces – with the children loving the Shadow Wall that lit up their shadows as they moved past and I really liked Let The Good Times Roll in the centre of the shopping centre. It was such an eclectic mix of art.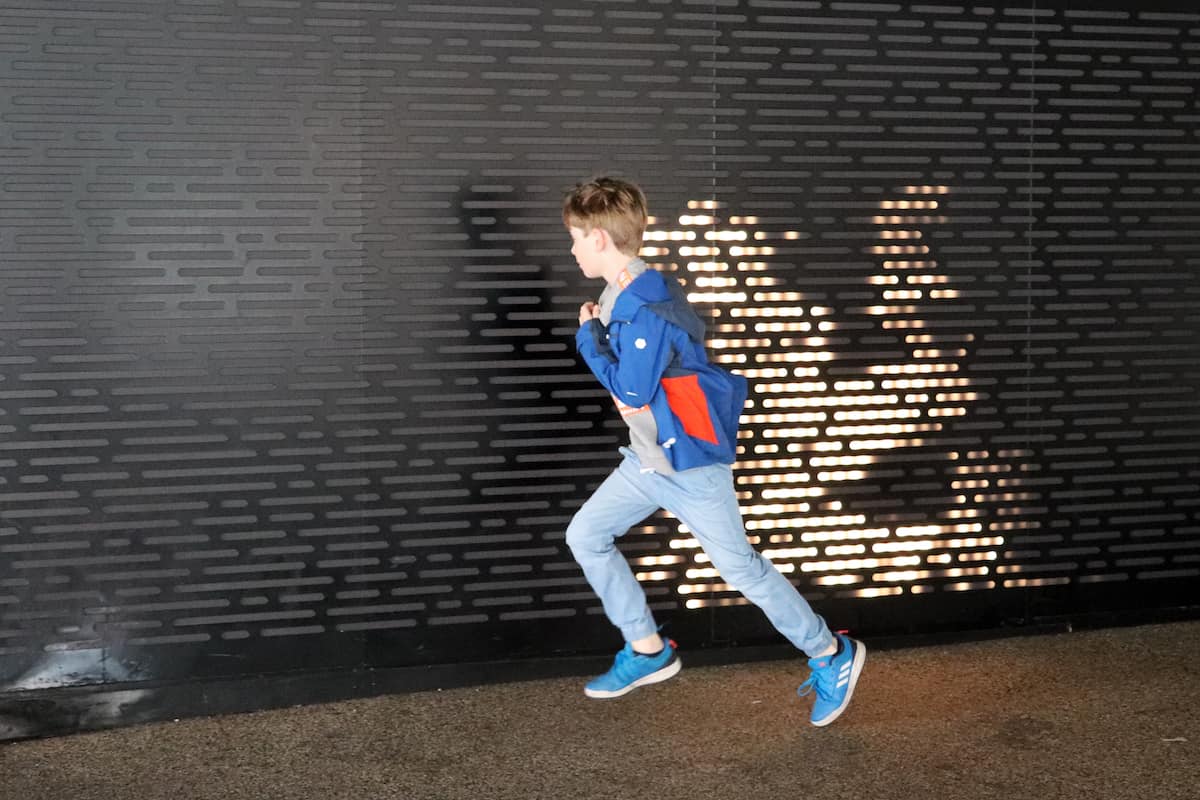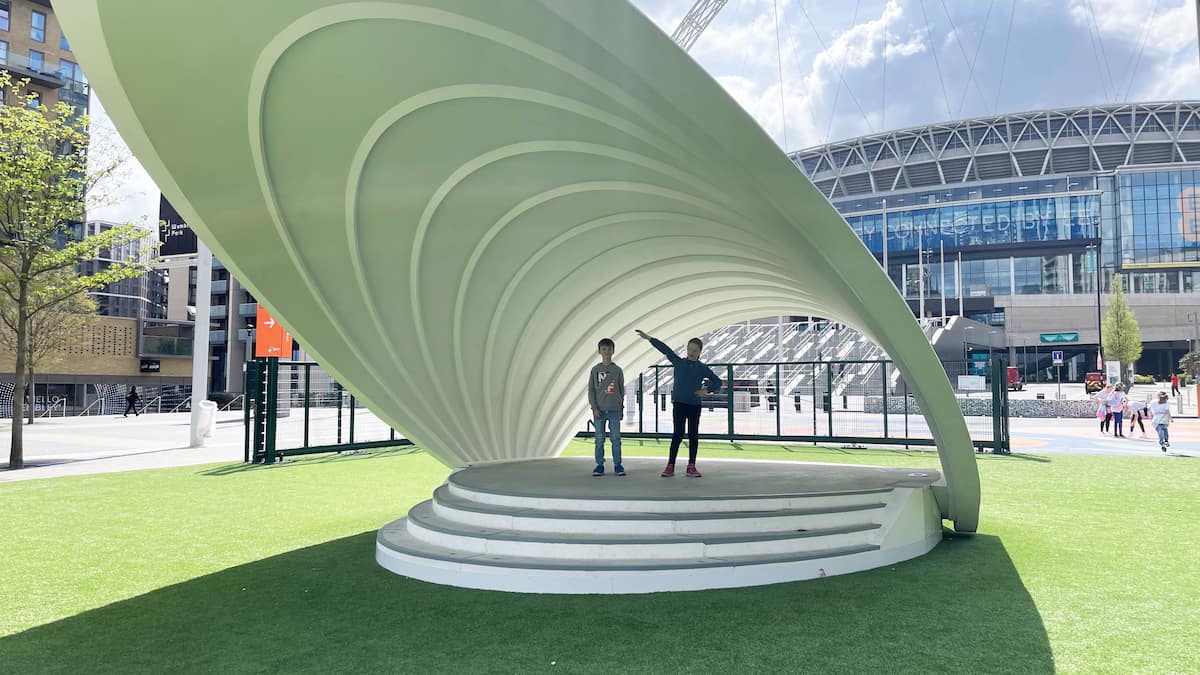 Along the trail we got to teach the children about Wembley's history, the times that we had visited in the past and the big moments it had featured in the country's history too. From hosting the olympics through to winning the world cup, Live Aid and so many historic concerts over the years too. It's a really iconic place to visit and it opened up so many conversations for us as a family.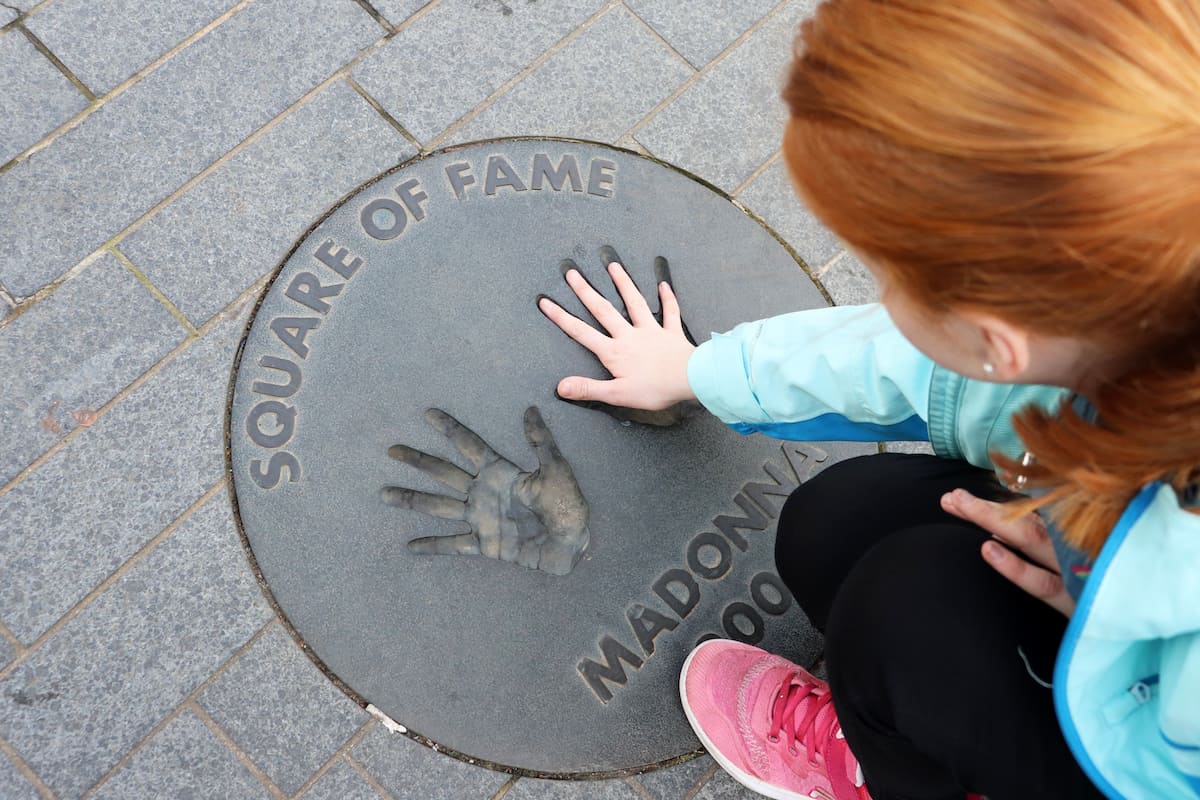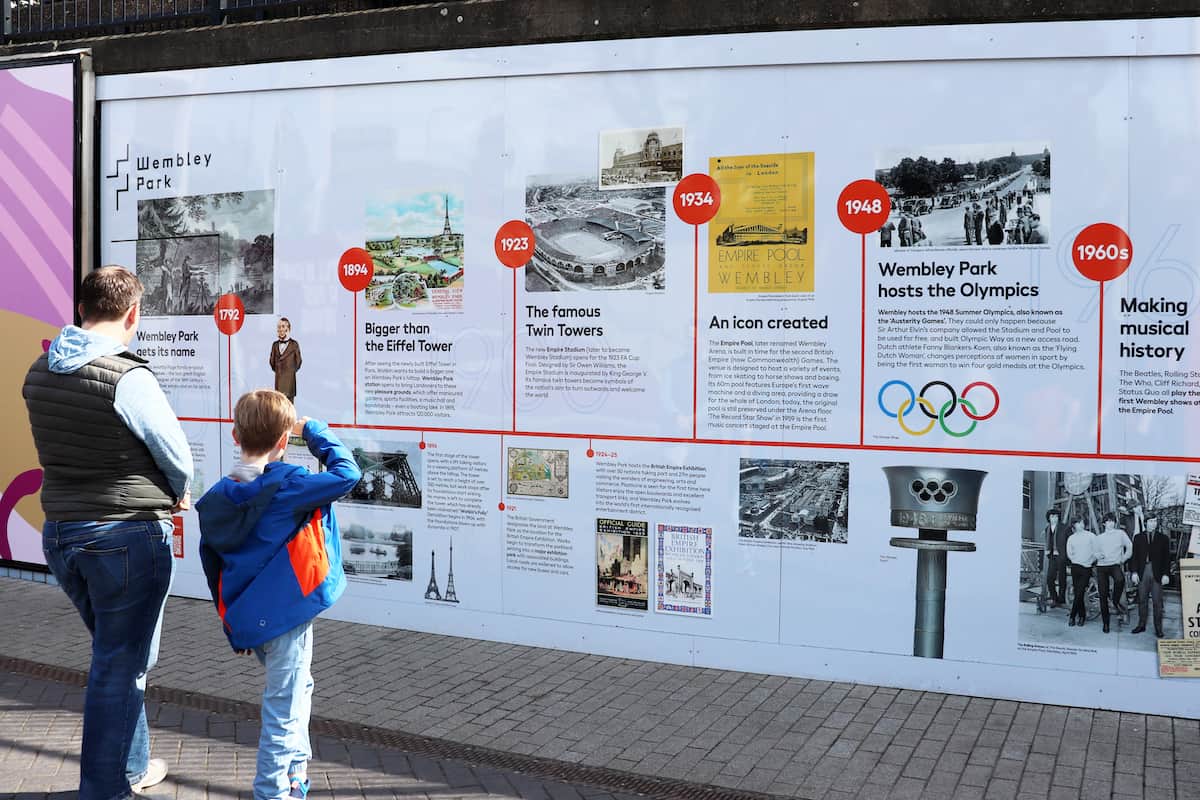 The Wembley Park Scavenger Hunt
Whilst exploring the art trail we also took part in the Wembley Park Scavenger Hunt. With six different things to find along the way, children get an extra incentive to explore the area and claim a sweet treat from Guest Services at the end!
Wembley Park Play Areas
During our walk around Wembley Park we came across multiple play areas that were perfect for a little break and to burn off some energy. Just outside the London Designer Outlet there's an all-weather play park with so much equipment for all ages – climbing frames, slides, swings and even a roundabout.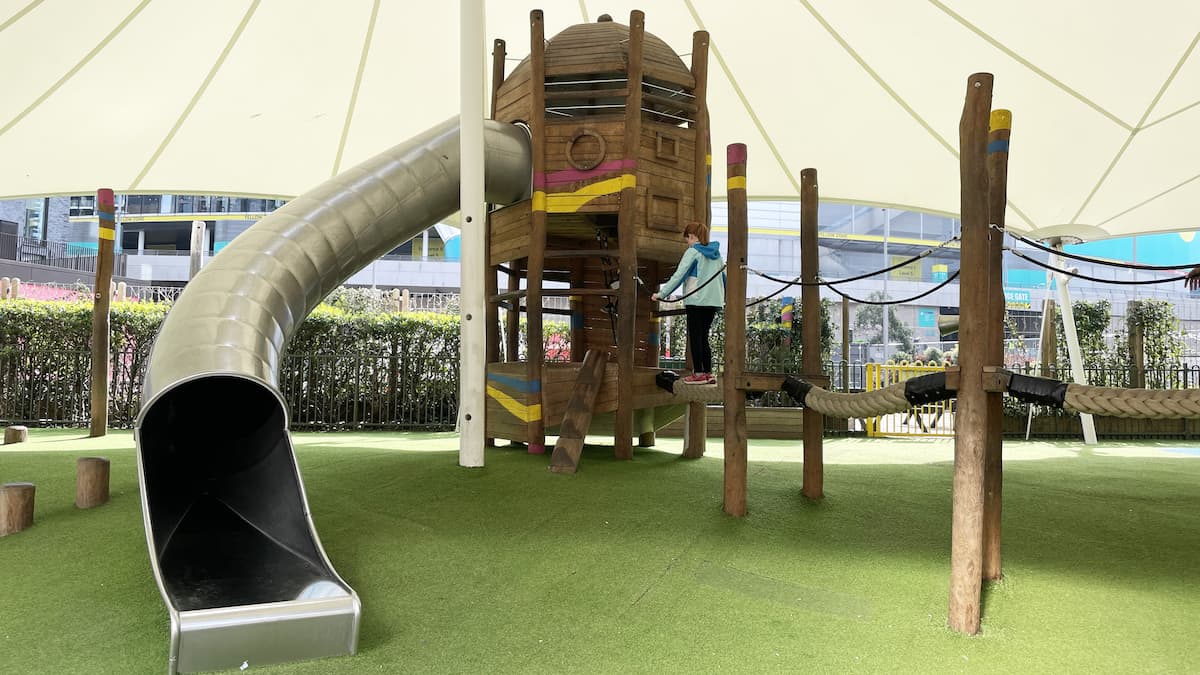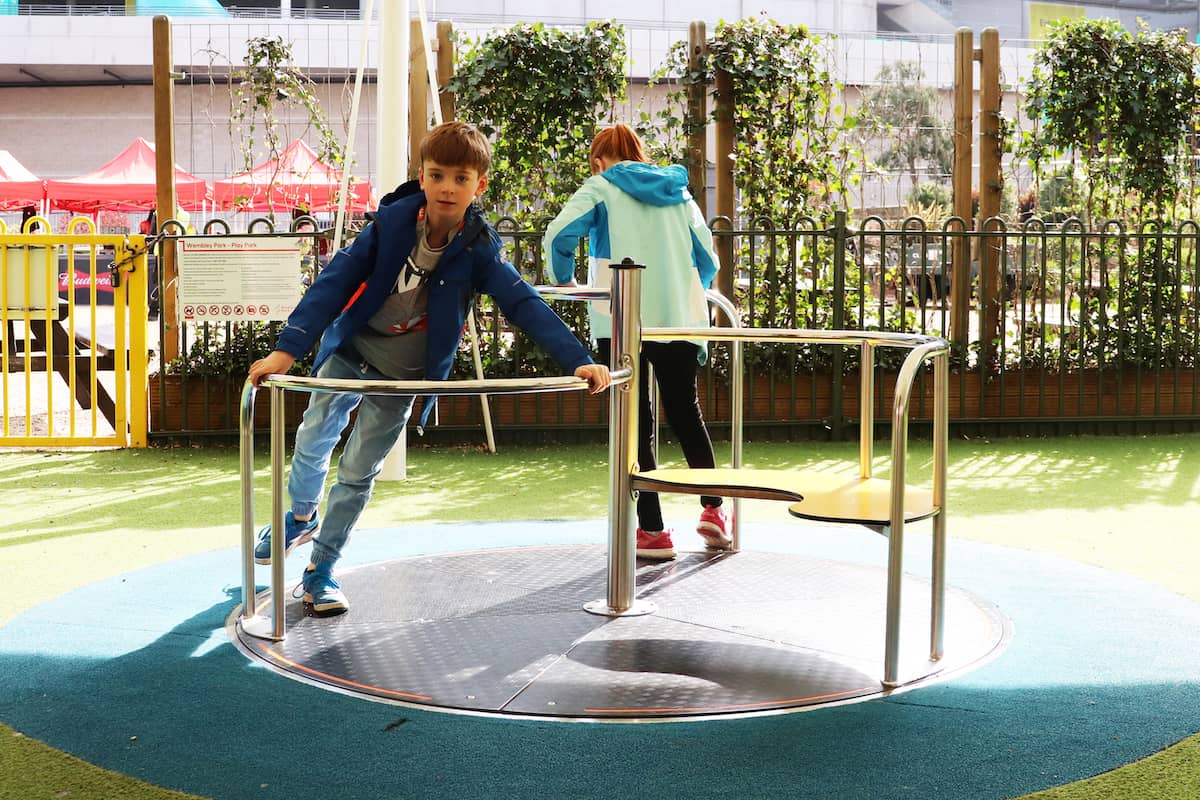 There's also the all-weather Union Park playground with a wooden train and plenty of swings plus trim trails, climbing ropes and roundabouts. Plus, the children loved discovering the park at Elvin Gardens with a fantastic climbing structure and their favourite kind of roundabout. You can find more free London play areas here.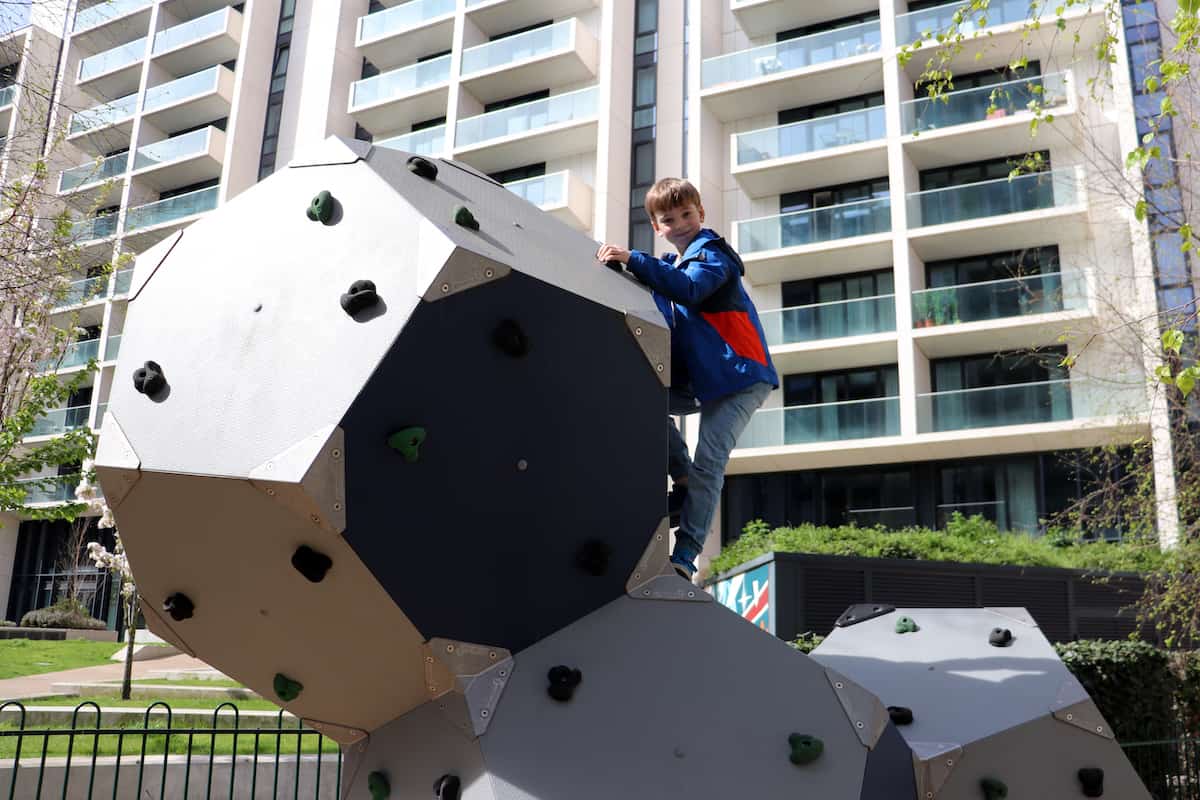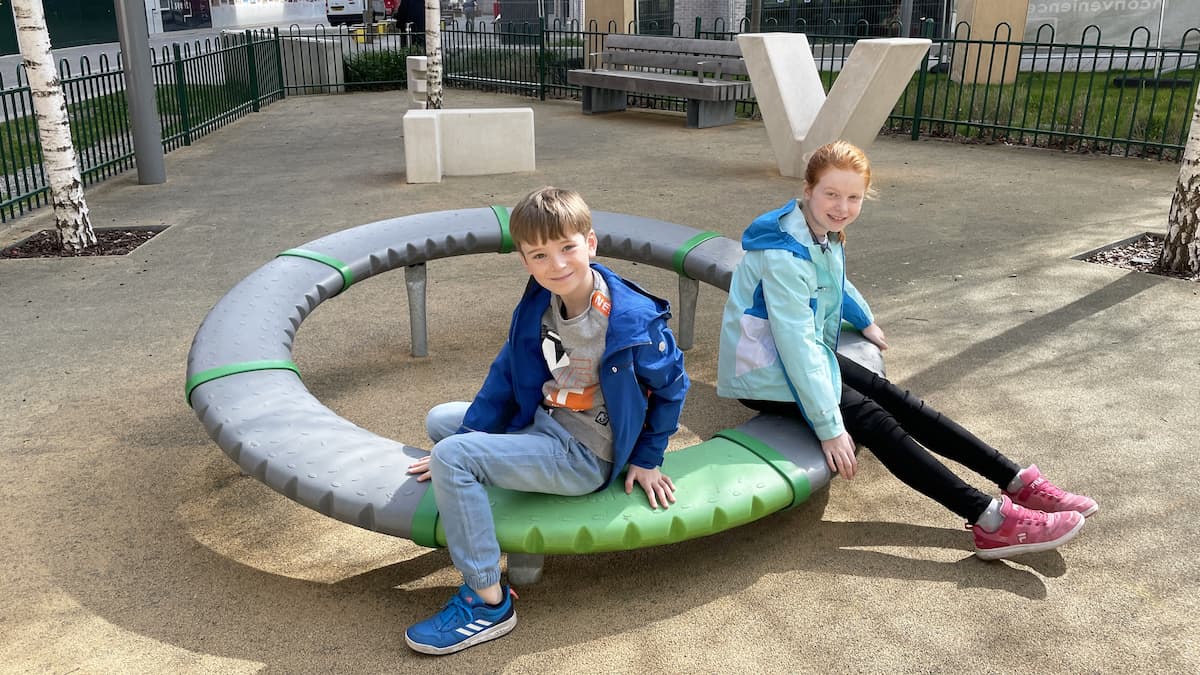 Eating at Wembley Park
There are so many places to eat at Wembley Park from the social, street food outlets in Boxpark Wembley to so many big name restaurants and familiar favourites. Whether you fancy Italian, Mexican or classic fast food, there's something perfect at Wembley Park.
We had lunch at Big Moe's Diner and immediately loved the retro diner vibe. With a jukebox, cars made into seating and a fantastic ice cream selection, it's a great place for a family meal. The kids loved the colouring sheets and the diner menu has something everyone will love.
Dave and I had some of the nicest burgers we have ever experienced and the kids had a burger and chicken nuggets from the kids menu – and the portion sizes were fantastic!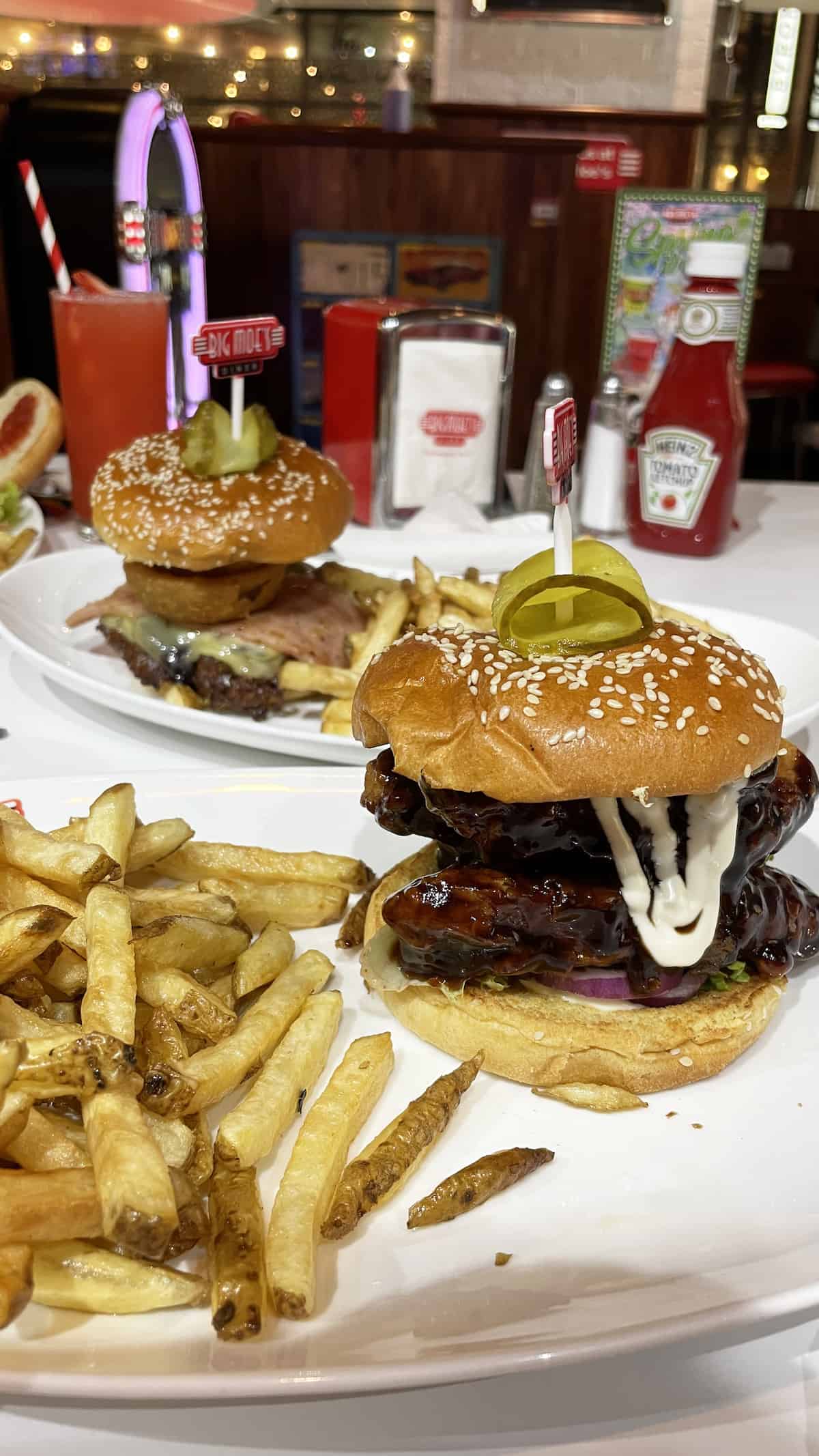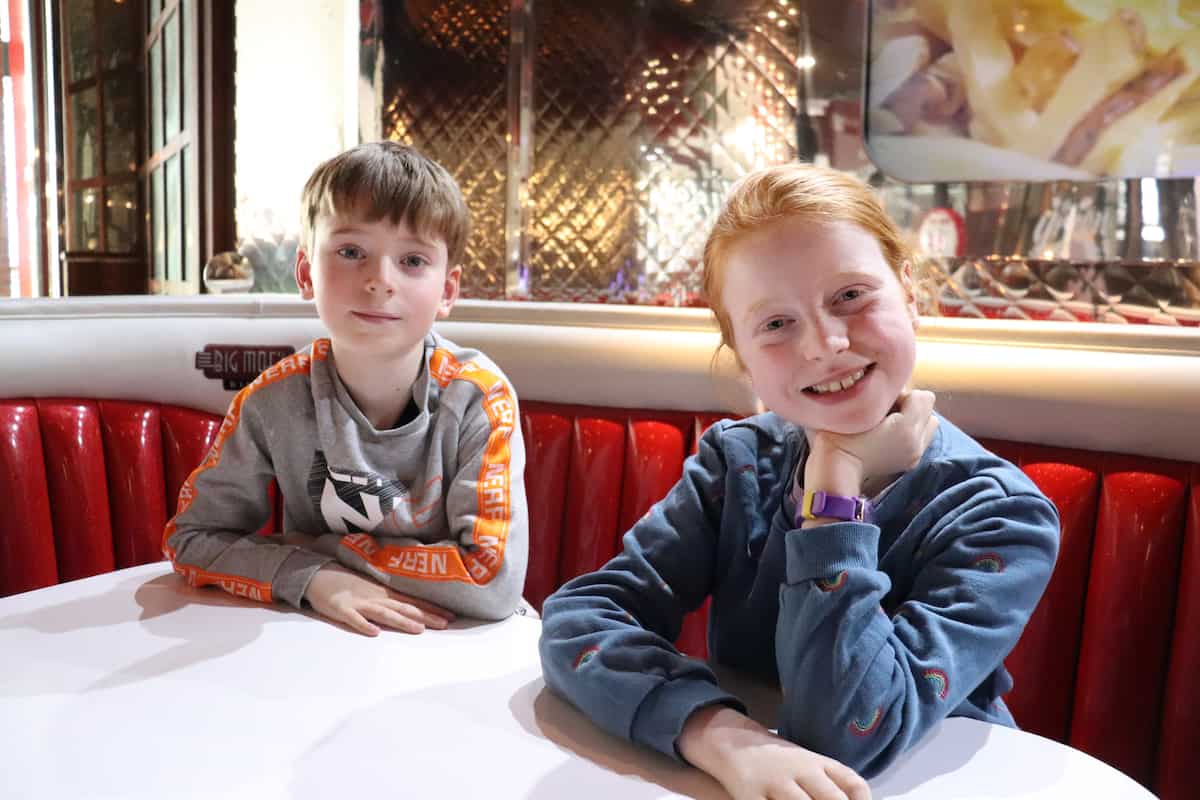 Shopping at Wembley Park
Wembley Park is home to the London Designer Outlet where you are sure to pick up a bargain. We had a lovely wander around the shops and really liked how colourful and welcoming the whole shopping centre is. With favourite stores like Next, Lindt, Denby and even Claire's Accessories, there are stores for the whole family.
Things to do at Wembley Park
As well as shopping and eating, there's plenty to do at Wembley Park. There are so many attractions, with everything from a Cineworld cinema to axe throwing, a VR experience or ping pong, pool or shuffleboard at Playbox, Wembley Park has so much to do for all ages whether you're looking to spend a day there or an evening.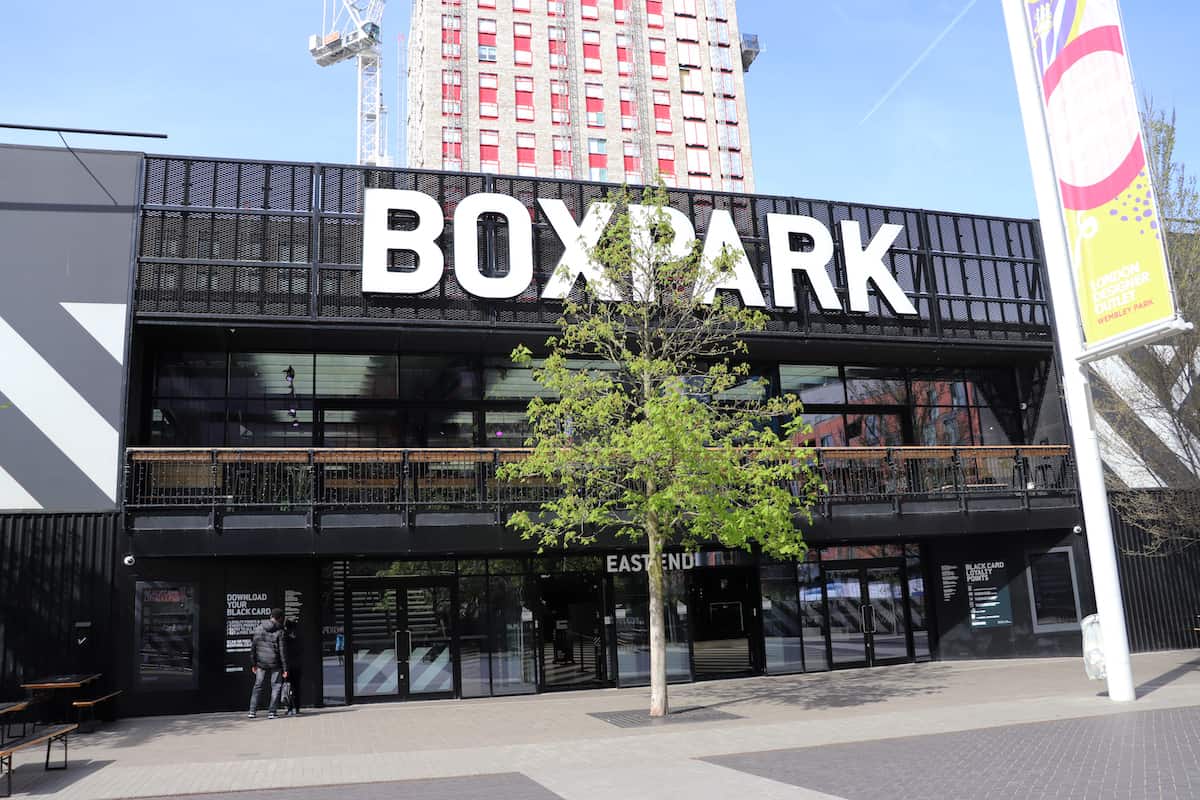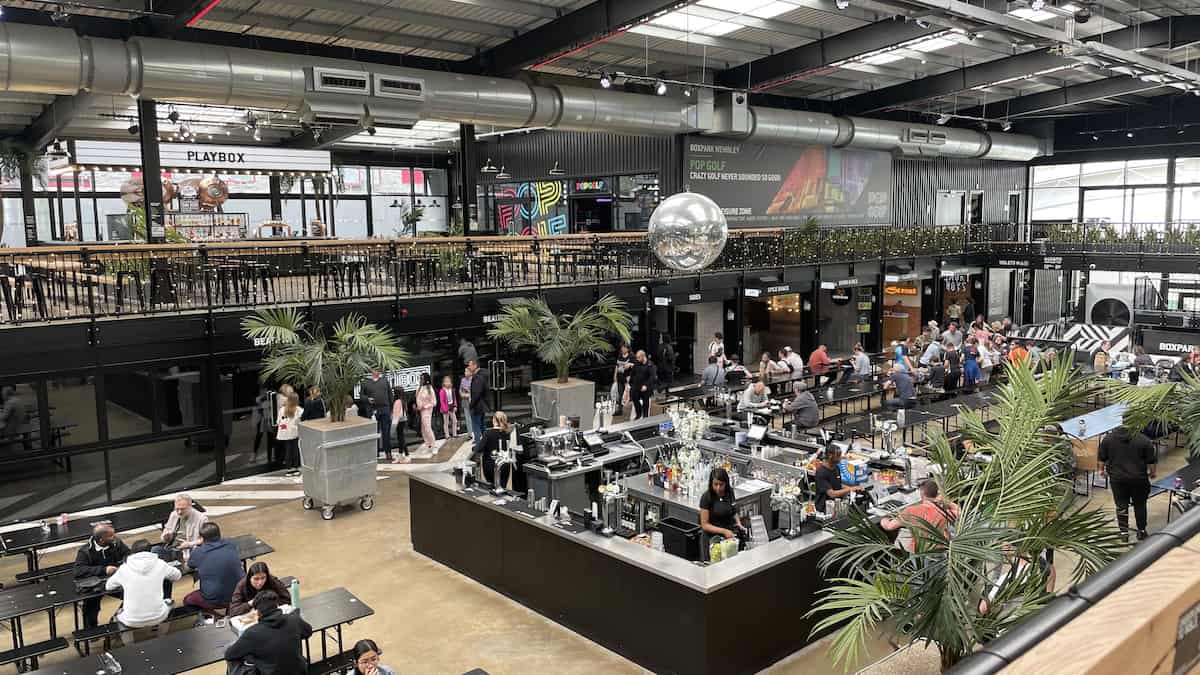 We finished our trip to Wembley Park with a Pop Golf session in Boxpark Wembley. We've never done indoor crazy golf before and Pop Golf was awesome. Each different golf hole had a theme and was set up to be a fantastic photo experience whilst enjoying a challenging but fun game of crazy golf.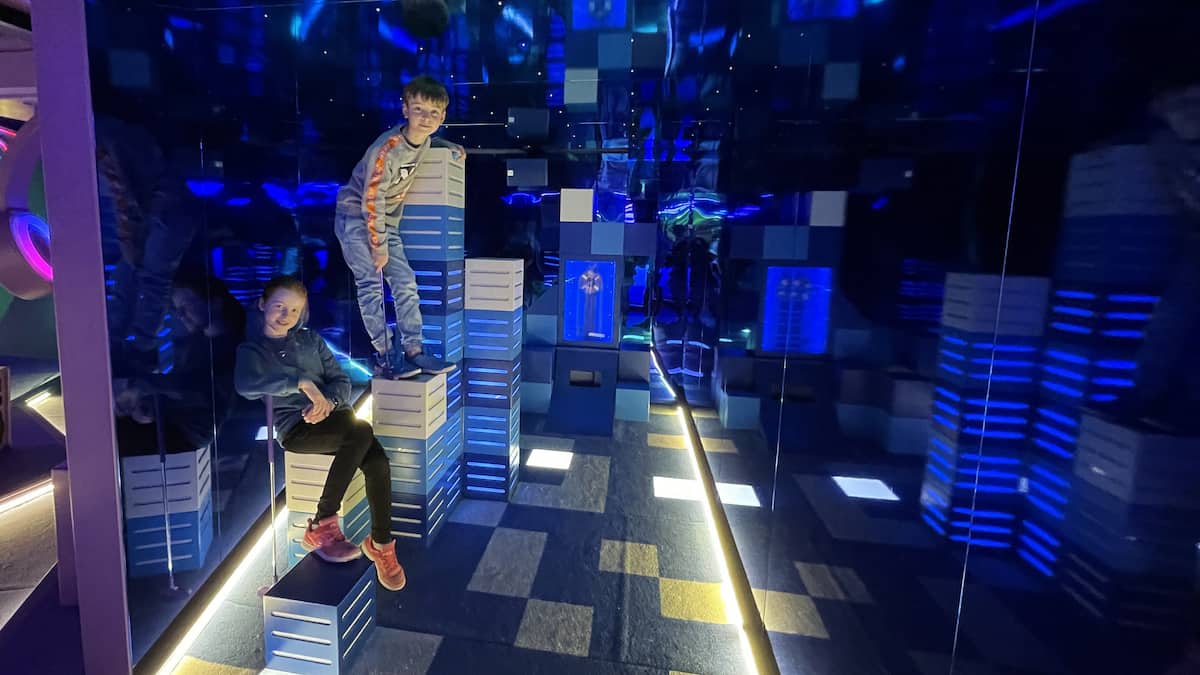 The kids loved playing golf, striking a pose and having so much fun together. It was different, entertaining and the sort of place you'll always be talking about. I can imagine it being a great place to spend an evening too – with all the buzz of Boxpark around you.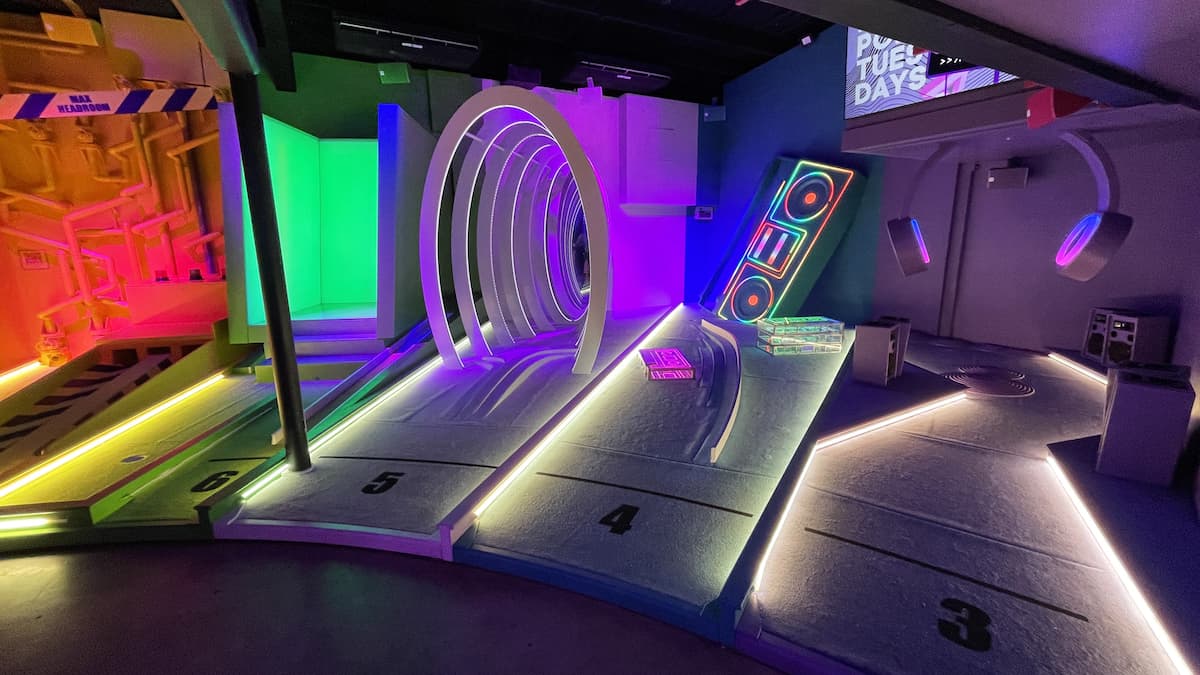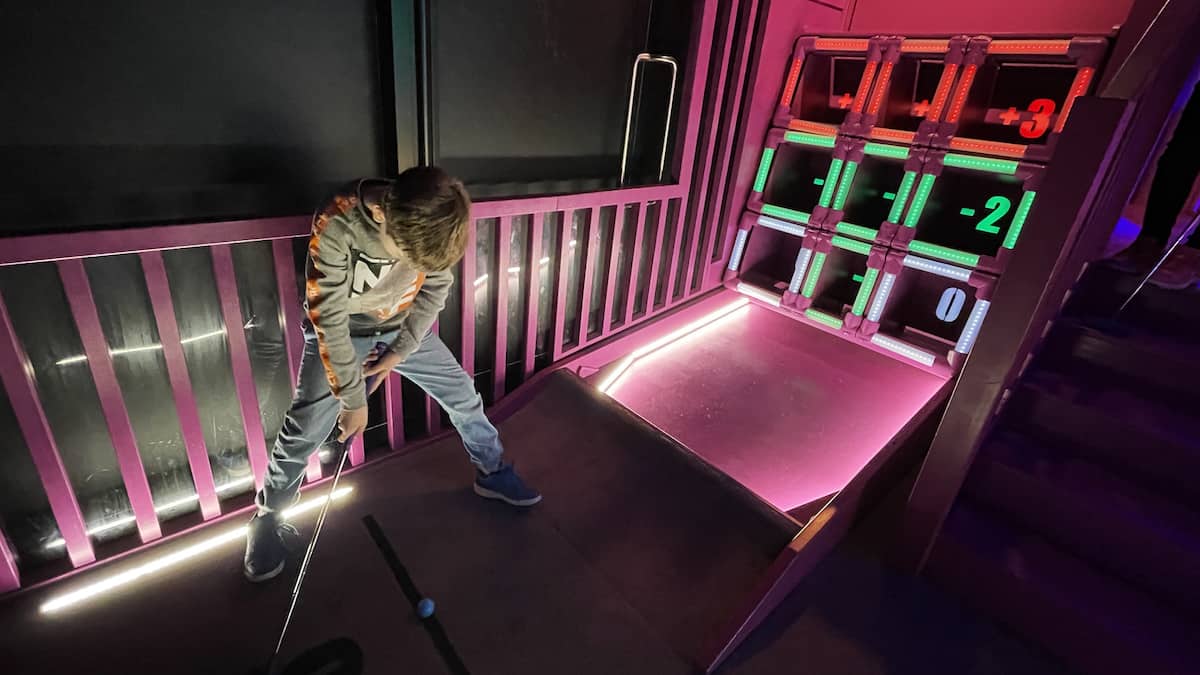 We had such a nice day at Wembley Park and know we'll be visiting again soon. You can find out more about Wembley Park over on their website and make sure you make the time to explore Wembley Park too – it's a great place for a day out.