Disclosure: We were sent the featured products for the purpose of this post however all opinions are my own.
Our children have been scooting for years. Pretty much as soon as they could walk they had scooters and scooting is one of their favourite things. But recently LIFERYDER got in touch to introduce us to their Infinity scooters and we couldn't wait to try them out.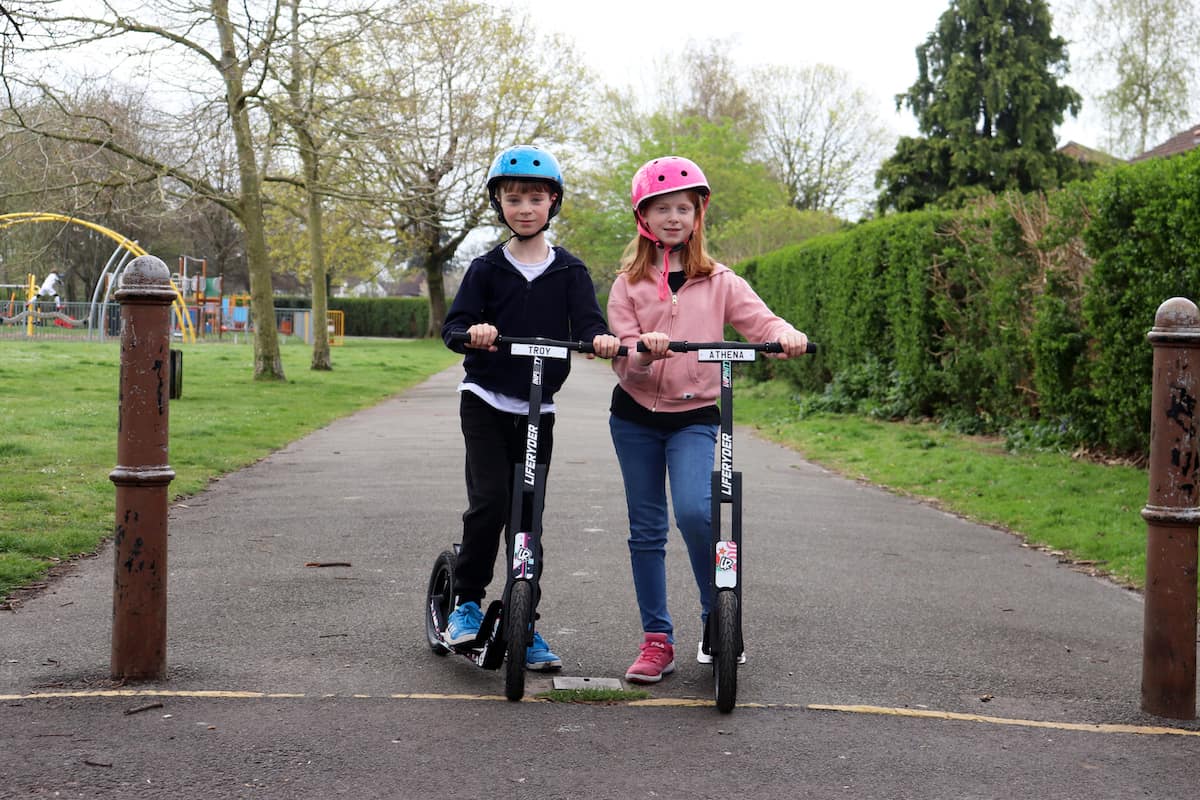 What is LIFERYDER?
LIFERYDER are a family brand who aimed to make a cool scooter that you could take anywhere, one that would be cherished for years, was built to last, made for adventure and with the ability to grow and change with the child. LIFERYDER Infinity was born and they haven't looked back.
How is LIFERYDER different to standard scooters?
From using so many scooters over the years, they have always had one thing in common – you could only use them on flat ground. The children would always ask us whether a day out was scooter friendly and could they take their scooter with them. We always had to investigate whether there were tarmacked surfaces for them to scoot on as anything muddy or even slightly uneven would cause scooting accidents.
And this is where LIFERYDER is a complete game changer. LIFERYDER scooters are made to be used everywhere. You can happily scoot over grass, on muddy tracks through a forest and even over debris like sticks, stones and tree roots. LIFERYDER even works over gravel. The kids have never been so impressed!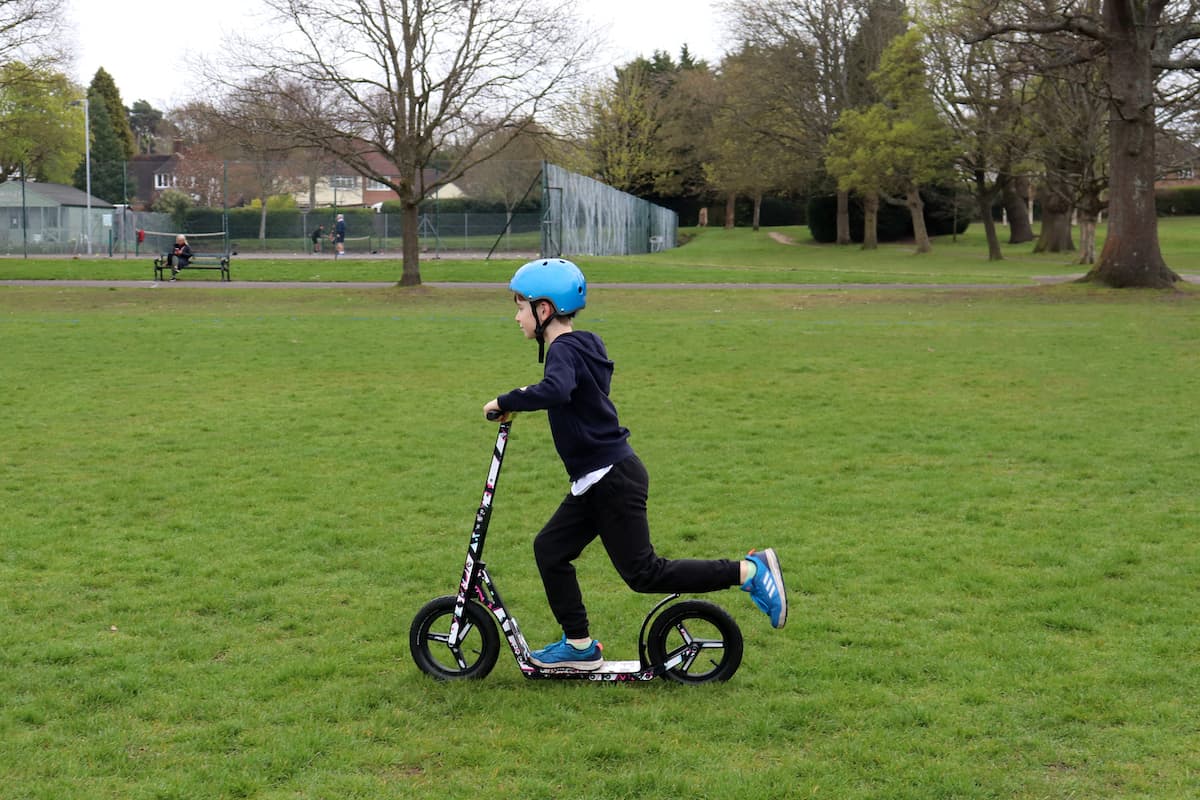 LIFERYDER scooters are suitable for children from age five and go up to roughly 15 – although I have had a quick go on the kids' scooters so I'm sure older children could use them, just be aware of the suggested weight limits.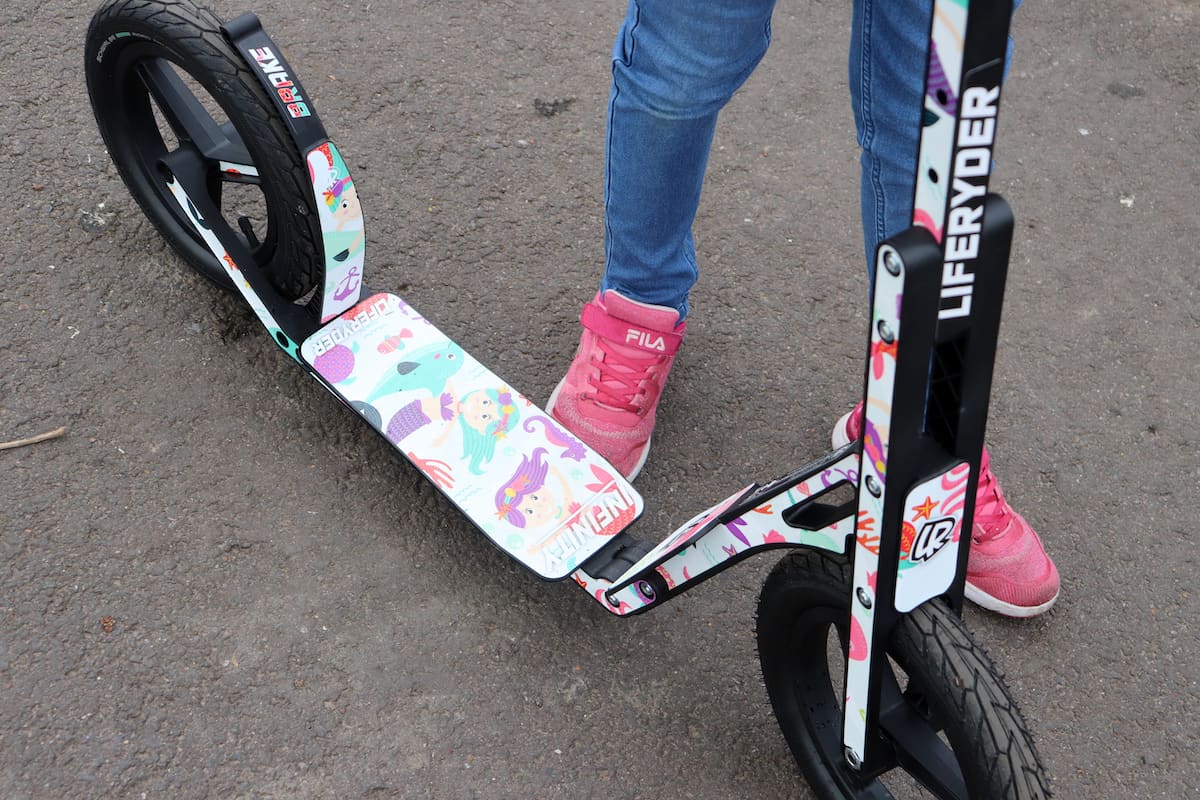 LP and Little Man took a little while to get used to using LIFERYDER instead of their old scooters and this was mainly down to the fact that LIFERYDER scooters have just two wheels and their old scooters had four wheels with the front ones set further apart to help balance but they were balancing easily with LIFERYDER after just a few minutes.
LIFERYDER scooters also steer differently to standard scooters and feel much more like a bicycle. Instead of leaning left and right to steer, you turn the handlebars like you would on a bike. This is really intuitive but took the children a little while to get used to. Obviously, if LIFERYDER is your child's first scooter then they won't know any different and it will be seamless from the start.
What's great about LIFERYDER?
The scooters have large all terrain wheels, adjustable handlebars and a lightweight frame. When choosing a scooter design there is a vast choice of changeable graphics that mean any child would find an option perfect for them. LP went for Mermaids and Dolphins and Little Man chose Glitch, two completely different designs that they absolutely love.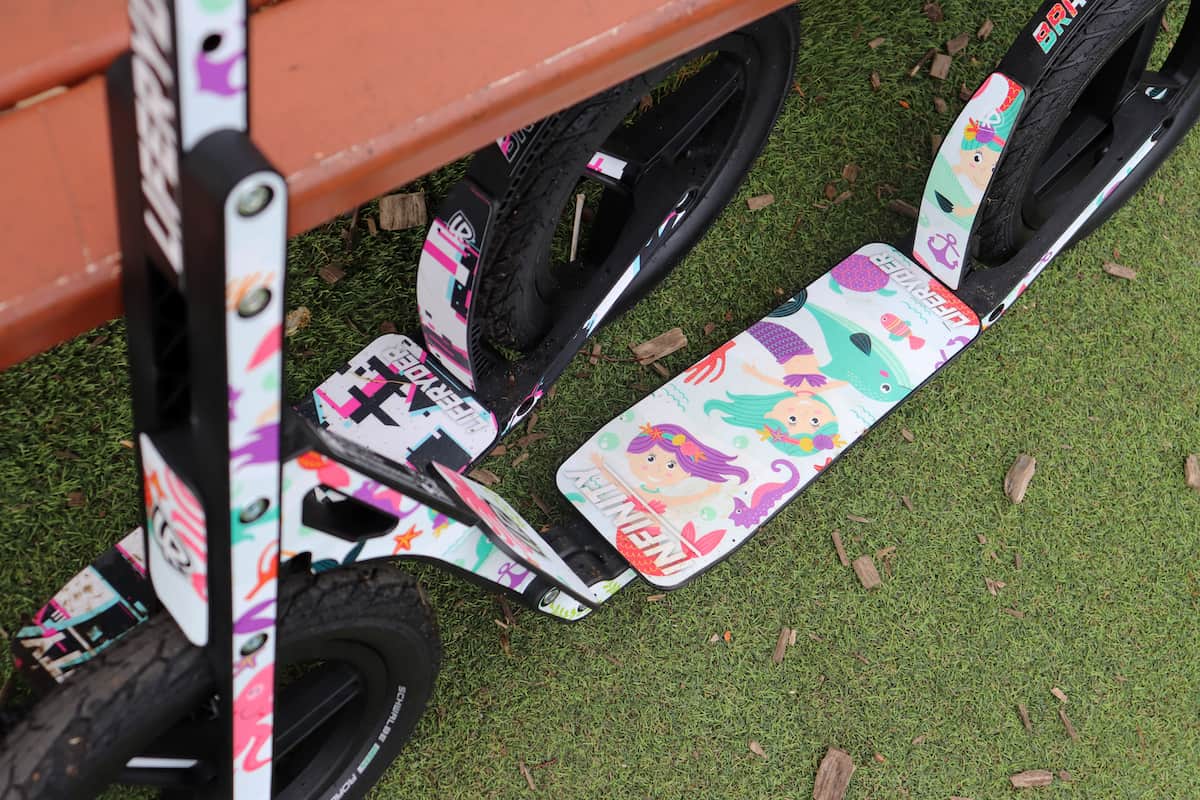 At any time you can buy a new set of graphics and easily remove the old design and add the new ones. This is great for children as they get older and their tastes change or if you pass the scooter on to younger siblings or friends. It instantly gives you a brand new scooter!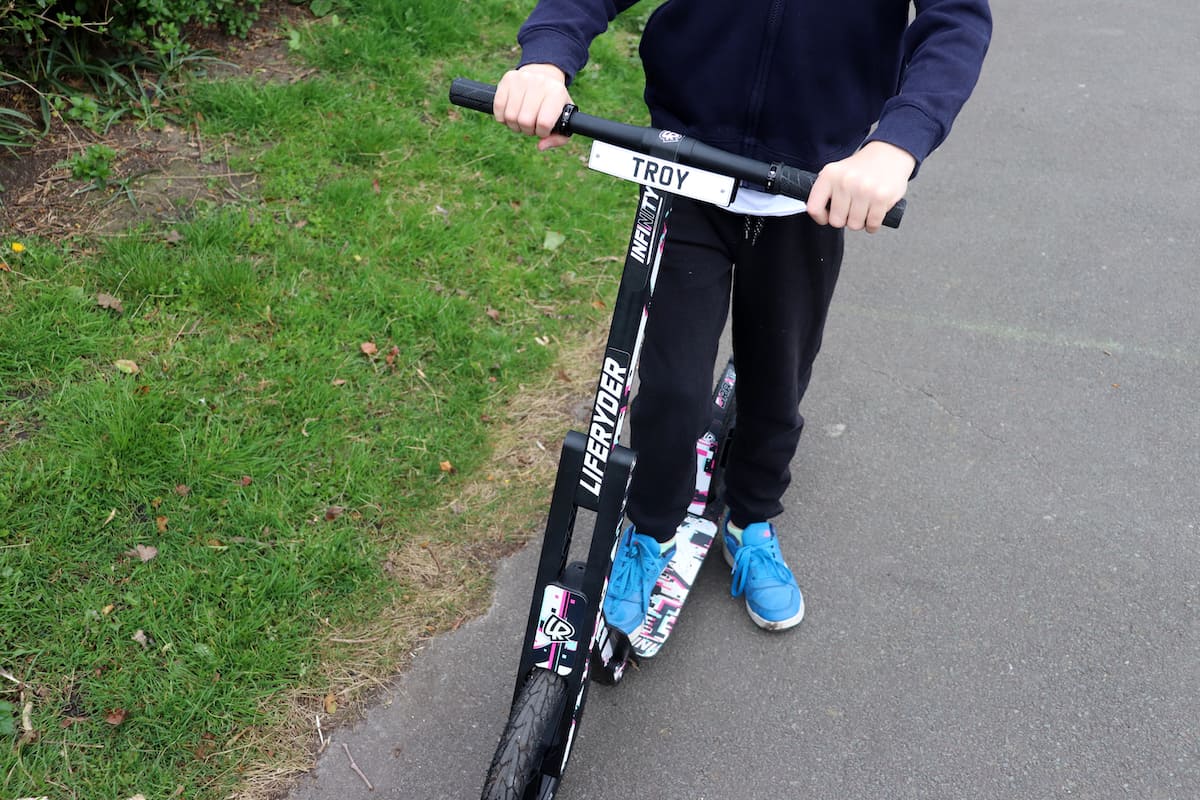 LIFERYDER also have personalised number plates you can buy to really make the scooter your own. They can be made with any name or nickname and are a fantastic way to personalise the scooter, clipping on and off easily.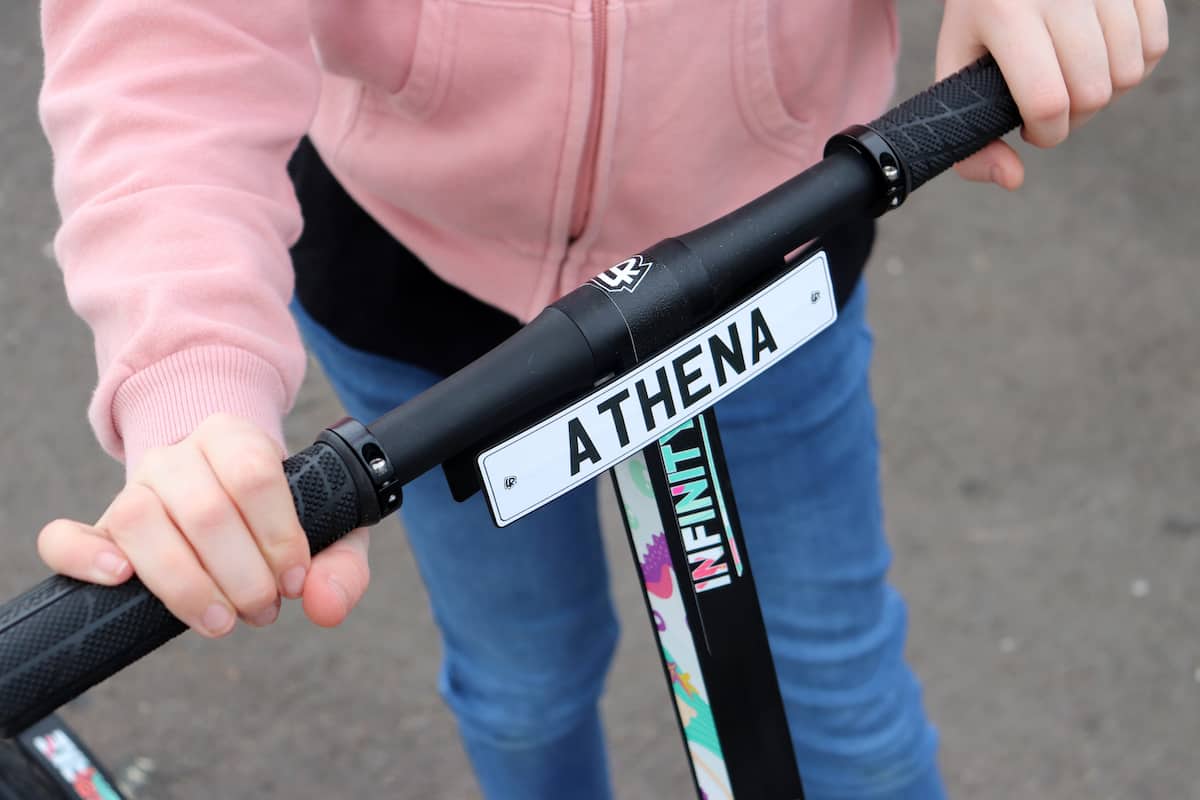 How easy are LIFERYDER scooters to put together?
When our LIFERYDER scooters arrived it took about forty minutes to put them together and about half an hour to put the decals on. The instructions were really clear and easy to understand and there was only one really challenging part when putting the handlebars together. Once put together though, the scooters are really robust and sturdy with a multi position handlebar to raise as the children get bigger.
I was impressed with the lack of plastic in the LIFERYDER packaging, instead having boxes that fit the individual scooters pieces perfectly. It's refreshing to see a company consciously using recyclable materials. Plus, every part of the INFINITY scooter is replaceable and they're designed to be fully recycled too. Broken or damaged parts and even complete scooters which have reached the end of their service life can be sent back to LIFERYDER who will turn them into brand new parts and the tyres are made from recycled rubber too.
Can you fold the LIFERYDER scooters?
LIFERYDER scooters are billed as foldable but they aren't foldable in the conventional sense. If you have a foldable scooter at the moment you'll be familiar with a toggle or pedal that you push, press or twist to collapse the handlebar against the footplate to carry or store it easily. LIFERYDER doesn't work like that and instead you undo a couple of the bolts to manually fold the scooter. It's easy to do but something I wouldn't be doing often. Because of this, LIFERYDER scooters are really only foldable for storage or car journeys.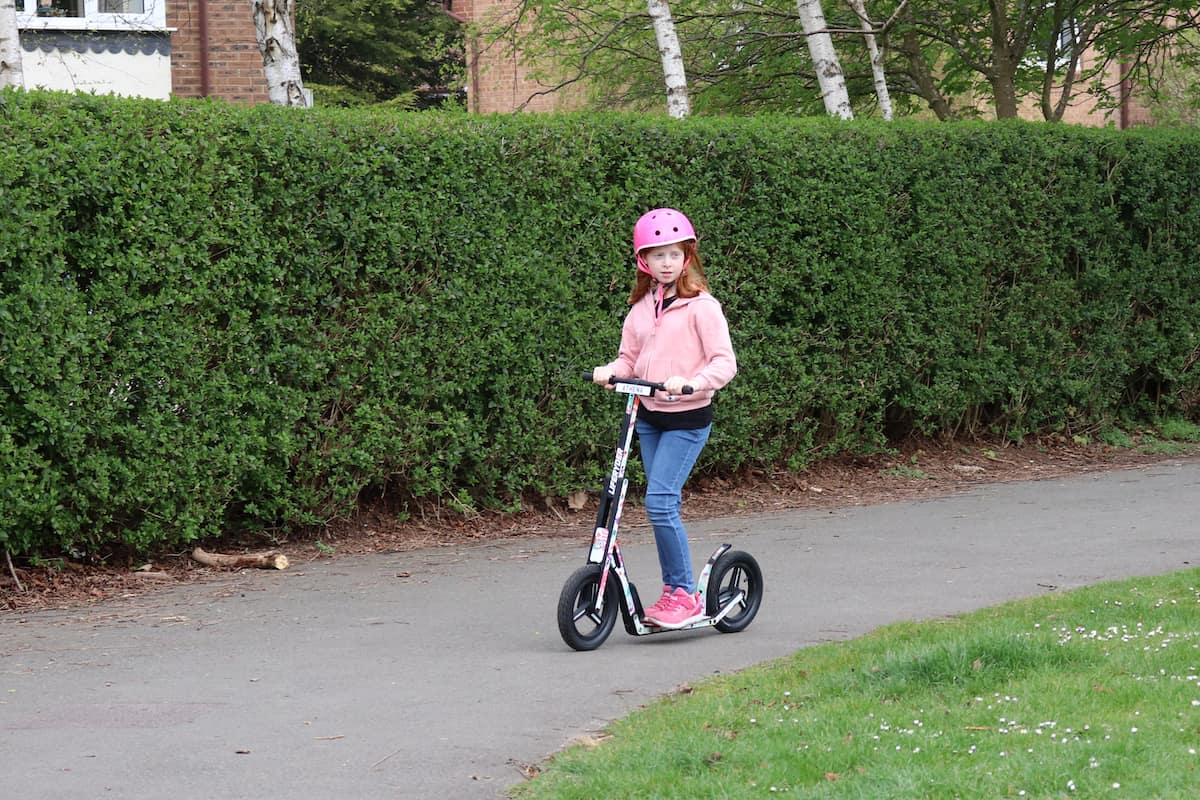 Overall thoughts of LIFERYDER scooters
LP and Little Man love their LIFERYDER scooters and have taken them on so many little adventures since they arrived. They're much easier to take to a forest or country park than their bikes and they love the freedom they give compared to a standard scooter.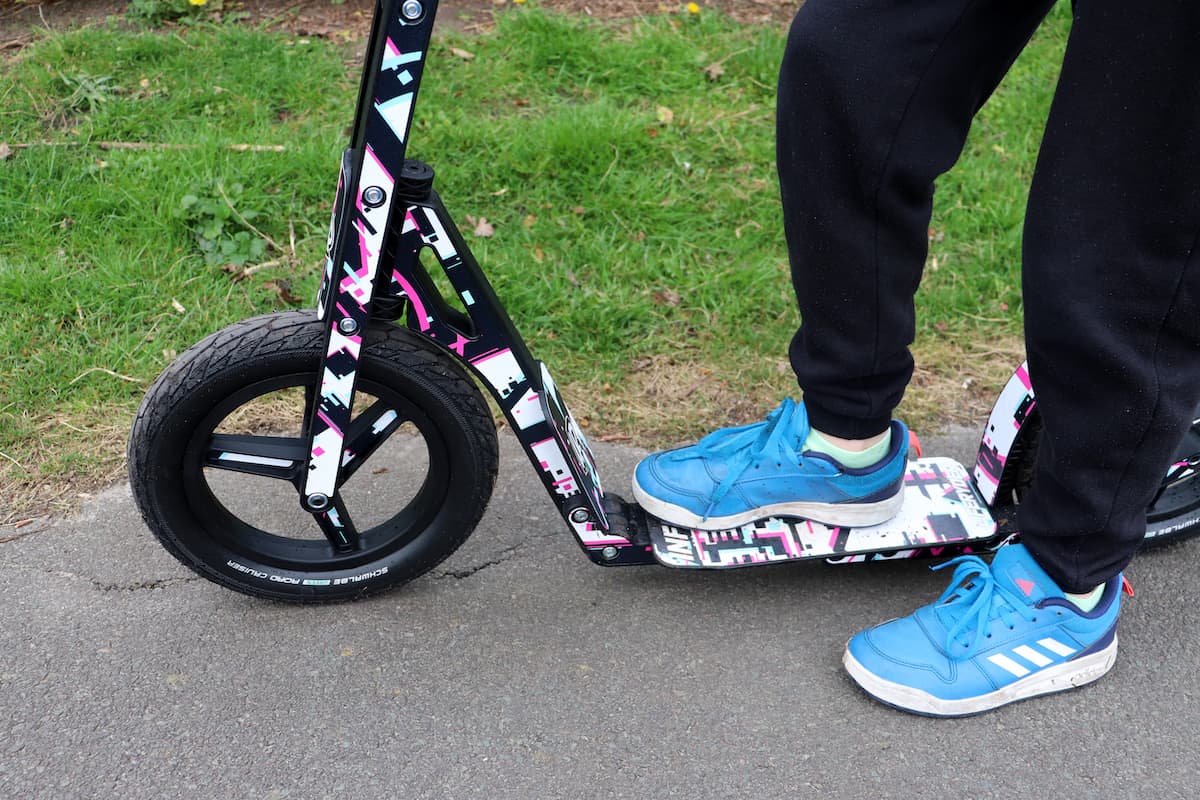 However, the children have also commented that the scooters are heavier than their old scooters. At 5.5kg they're not super light and their old scooters weigh half that – but can't be used off road. Because of the weight they do feel cumbersome at times and so I think the children would prefer to use their standard scooters on pavements and save the LIFERYDER scooters for bigger, outdoor adventures.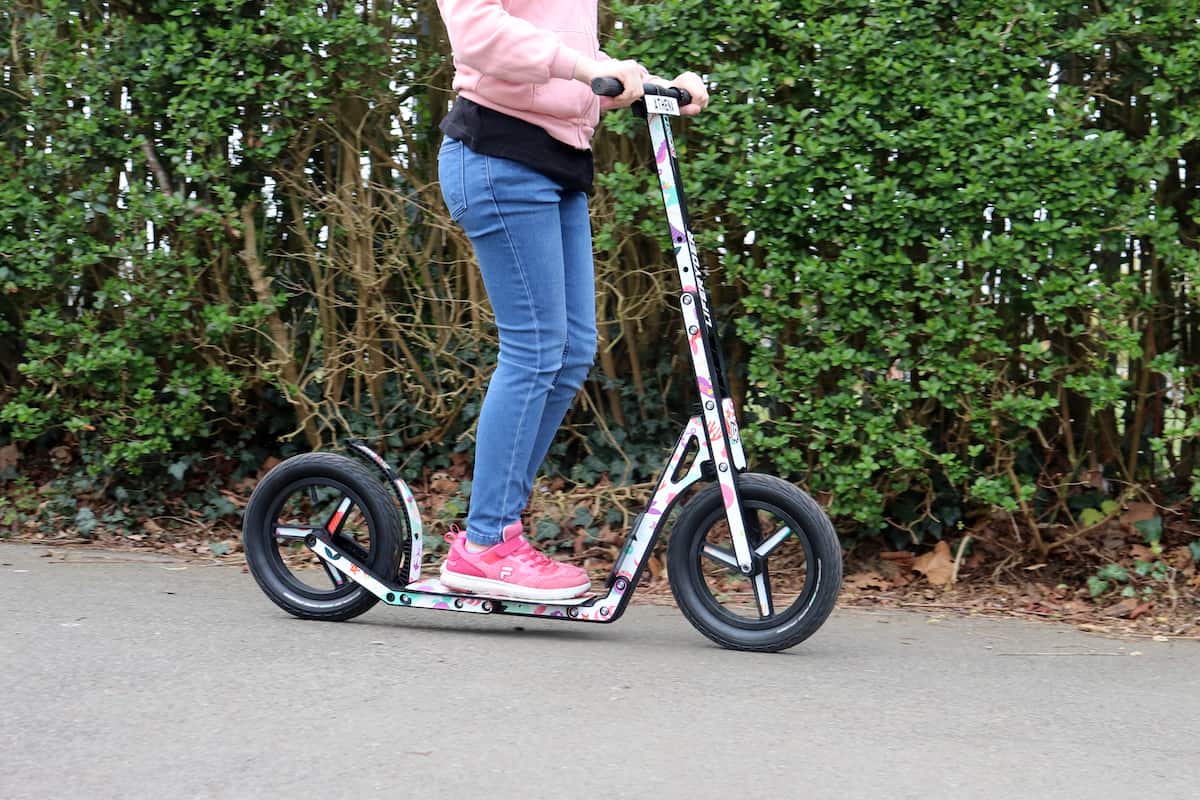 If you have an outdoorsy lifestyle, are often out and about, not just sticking to tarmacked roads, then LIFERYDER scooters would be a great investment. They work incredibly well both on and off road, they're comfortable to ride and the children love how they've expanded their options when it comes to outdoor activities. The bottom line – LIFERYDER scooters are great fun and a really nice addition to any outdoors adventure.
LIFERYDER scooters have an RRP of £135 and you can find out more about LIFERYDER over on their website.