Hampshire is one of our favourite counties and we're lucky that we live just over the Hampshire border in Surrey. Hampshire is full of green space, home to the New Forest National Park and it has so many fantastic days out for the whole family too.
So here are some of our favourites – I've written a separate post about our favourite National Trust sites in Hampshire so I haven't included those here too.
Animal Attractions
Marwell Zoo – Winchester
Marwell Zoo is on the edge of the South Downs and is home to an incredible range of exotic and endangered species. Giraffes, tigers, penguins, cheetahs, rhinos and so much more. It's such a great place to see such a wide variety of animals.
There are four adventure playgrounds as well as road and rail trains, a tropical house, lemur loop and cafes and picnic areas. They also have so many special events throughout the year like Brickosaurs and Boo at the Zoo. It's no wonder it's one of our favourite family attractions in Hampshire.
You can read about our Marwell adventures here: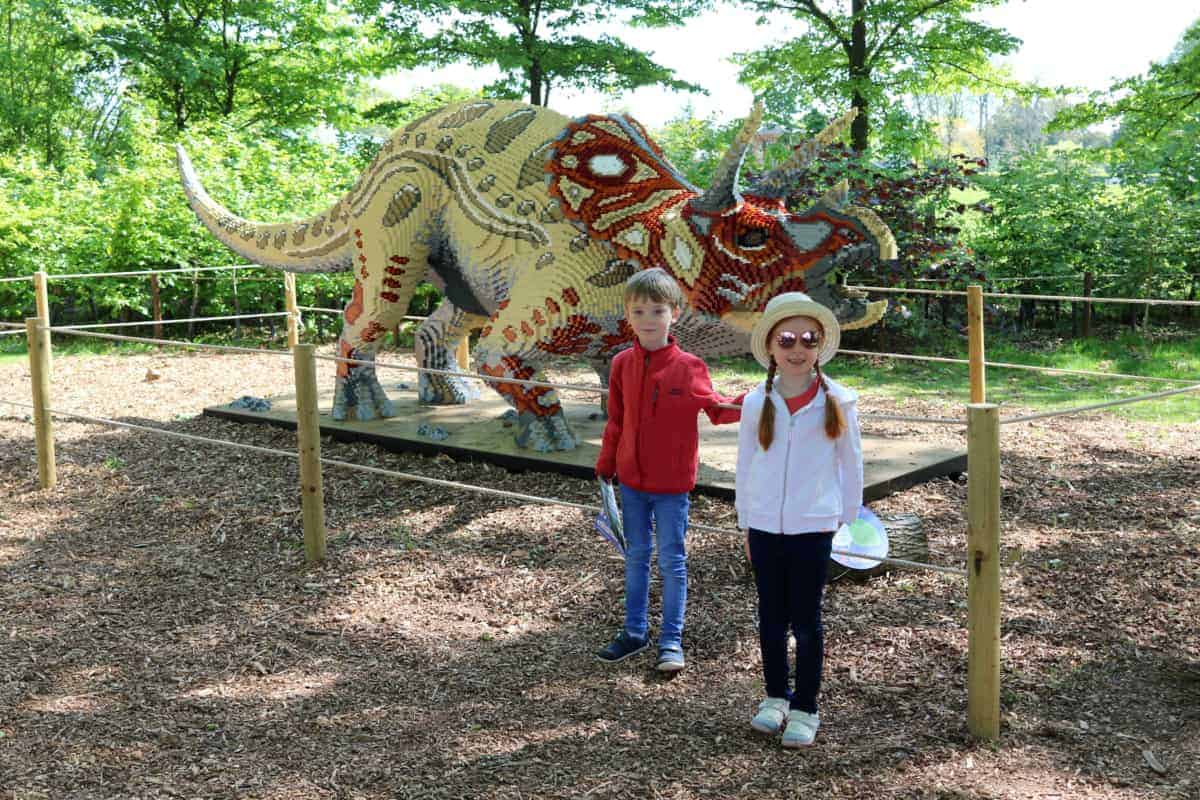 ---
Longdown Activity Farm – Southampton
At Longdown Activity Farm there are so many animals to meet – donkeys, alpacas, chicks, Pygmy goats and Kunekune pigs plus bottle-feeding kid goats and calves, the Animal Encounter Barn, and duck feeding. There's a soft play, a den full of straw to play in and a barn full of trampolines. There's an outdoor play area, go karts and ride of tractors as well as a new indoor toddler area for younger visitors too.
You can read about our day at Longdown Activity Farm here:
---
Manor Park and Country Farm – Southampton
Manor Farm is such a great day out – and so much more than just a farm. It has a Victorian kitchen, schoolroom and traditional farm machinery. It lets visitors take a step back in time and watch the farmer's wife go about her domestic chores whilst helping to milking the cows and feed the chickens. There are daily meet the animals sessions where you can to hold baby chicks, rabbits and ducklings or even collect eggs.
You can read about our trip to Manor Farm here:
---
Blue Reef Aquarium – Portsmouth
Blue Reef Aquarium has so many local fish, sharks and rays on display as well as tropical species in a dedicated ocean display plus an underwater viewing tunnel.
---
Finkley Down Farm – Andover
Finkley Down Farm is such a nice day out. As well as all the typical farm animals you'd expect, there are also llamas, alpacas, meerkats and owls! There's also indoor and outdoor play areas, crazy golf, trampolines and so much more. It's a really full day out.
You can read about our day at Finkley Down Farm here:
---
Country Parks
Wellington Country Park – Reading
Wellington Country Park is a fantastic day out for the whole family. With so many adventure playgrounds, a farm and petting zoo, sand and water play areas, a huge lake and forest to explore and a world of dinosaurs too. It's a really full day out and a great place for a picnic!
You can read about our trips to Wellington Country Park here: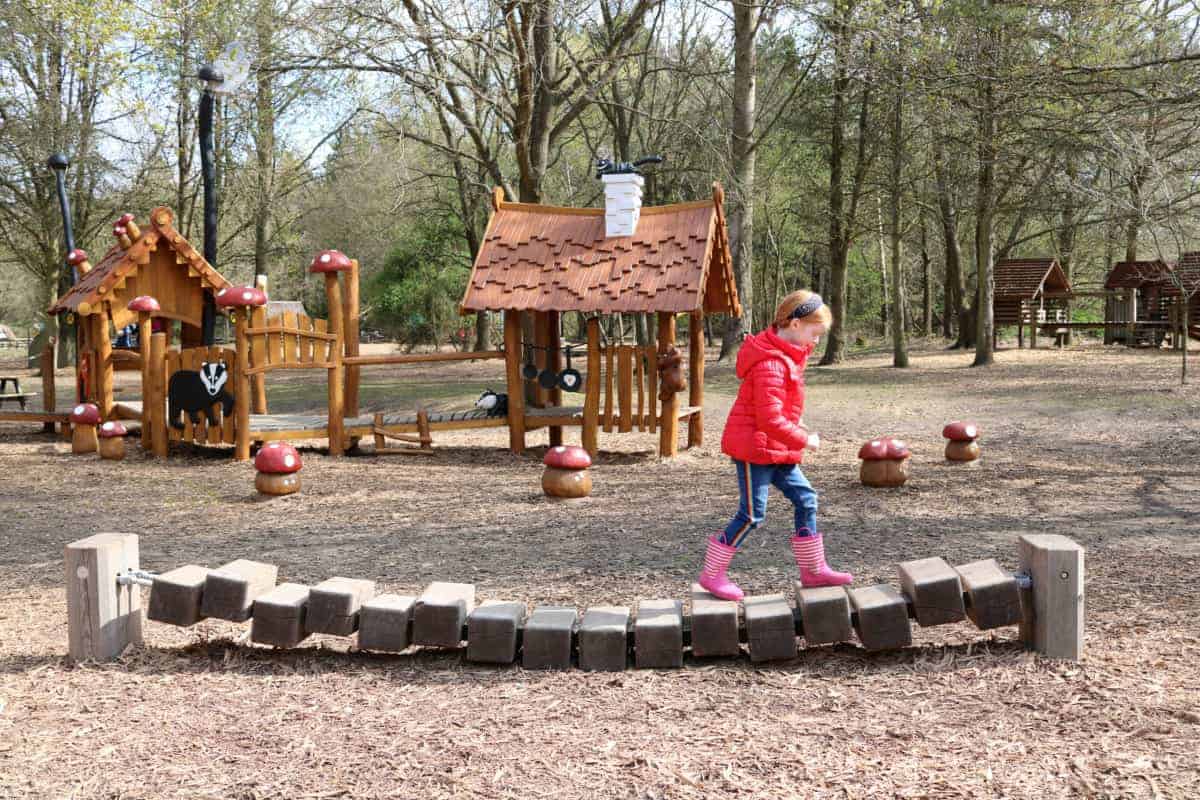 ---
Staunton Country Park – Havant
Another fantastic day out is Staunton Country Park. With a huge country park to explore as well as a farm, gardens, glasshouses and even a soft play centre – it really does have something for everyone.
You can read more about our time at Staunton Country Park here:
---
Hogmoor Inclosure – Bordon
Hogmoor Inclosure is easily one of our new favourite places. With forest and the great outdoors to explore, trails to follow and accessible routes, it's the perfect place to spend time outside. But the main attraction is the incredible play area, one of the best we have ever visited!
You can read more about Hogmoor Inclosure here: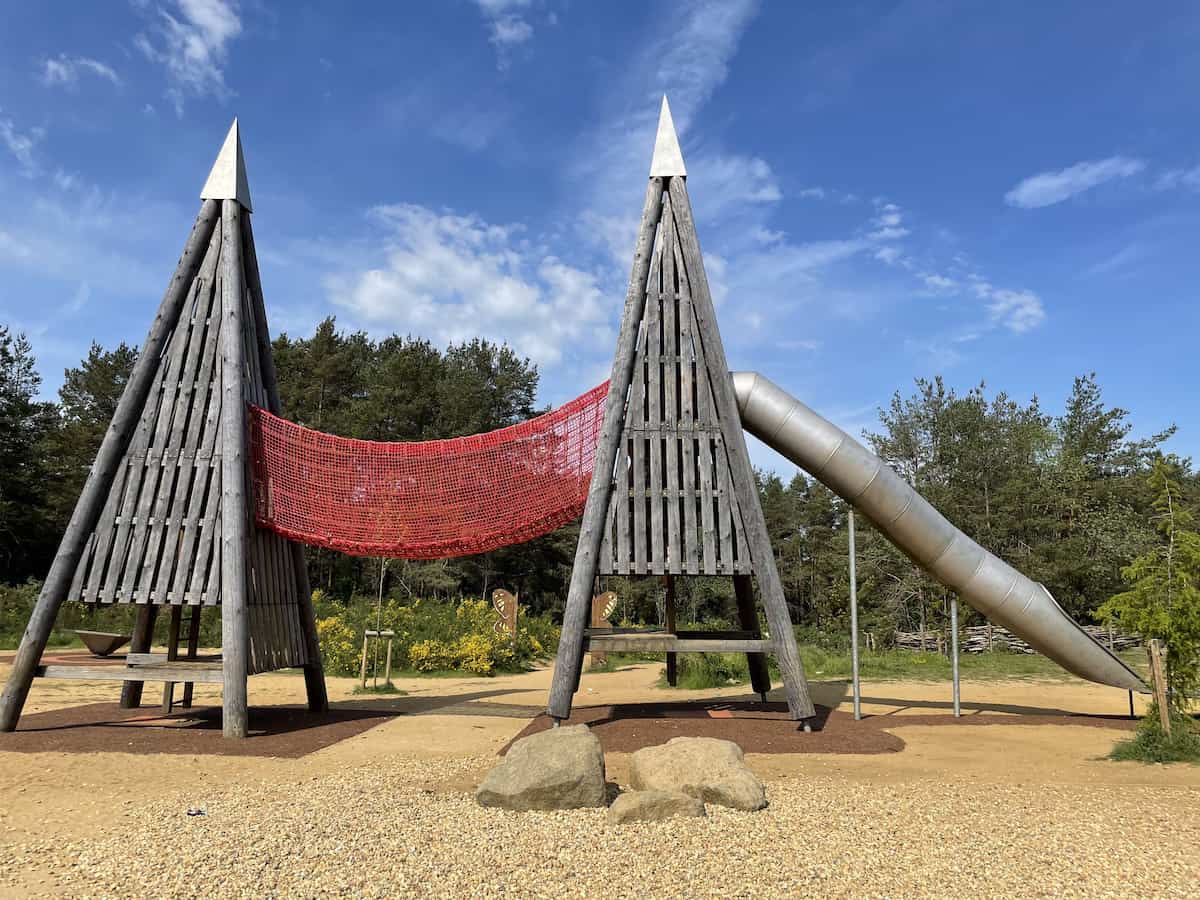 Hampshire is home to so many country parks and we still have so many more to visit – Royal Victoria Country Park, Itchen Valley Country Park and Queen Elizabeth Country Park are high on our list!
---
Historic Buildings
Hurst Castle – Milford on Sea
Unlike other castles that you can drive up to, park and explore, Hurst Castle is much more of an adventure. The English Heritage property is set on a coastal spit giving a beautiful 1.5 mile walk along shingle from the nearest car park – or you can get a ferry to the castle for a fee. We loved the walk and it really added to the day out with the castle being a fantastic find at the end too! Hurst Castle gives great views out to see and the coast and teachers so much about Henry VIII's coastal defences. It's dog friendly too!
You can read about our day at Hurst castle here: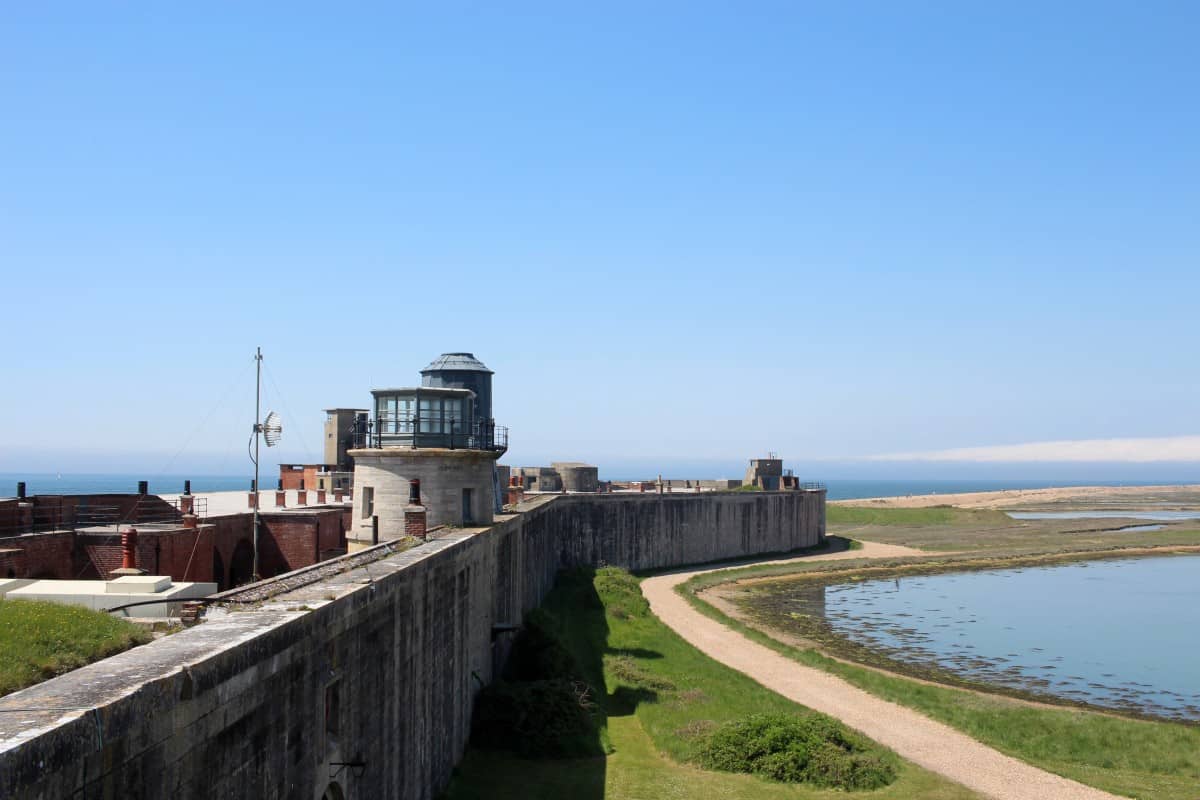 ---
Beaulieu Motor Museum – Brockenhurst
There is so much to see and learn at the Beaulieu National Motor Museum from the Beaulieu Abbey ruins to the motor museum which has vehicles all the way back from to the very first bicycles. It's a must for any transport fan and we always learn so much each time we visit. It's on the edge of the New Forest making a wander in the surrounding area wonderful too.
You can read more about our Beaulieu adventures here:
---
Theme Parks
Paultons Park – Romsey
Paultons Park is one of our favourite days out in Hampshire – and one of the top family attractions in the county too. The theme park is home to Peppa Pig World which the children have loved since they were toddlers but Paultons Park has so much more to offer too. Water play areas, adventure playgrounds and so many rides for all ages.
You can read about our Paultons Park adventures here:
---
Play Centres
Rock Up Climbing Centre – Whiteley
Rock Up in Whiteley is a fantastic place to burn some energy and let off steam. With so many different climbing structures to tackle and activities for all ages and abilities, it's a great day out plus, it's in one of our favourite towns and surrounded by shops and restaurants making it a great base for so many activities.
You can read more about Rock Up here:
---
Gymfinity Kids – Farnborough
The children have weekly gymnastics sessions at Gymfinity Kids in Farnborough. Their facilities are fantastic and the children learn so much and feel like they achieve so much during every session too. Gymfinity Kids also offer ad hoc gym sessions, Friday Night Club sessions, holiday camps and so much more!
You can read more about Gymfinity here:
---
Mini Port – Portsmouth
Mini Port was one of the best things we have ever done in Hampshire! It's a port full of electric boats at Gunwharf Quays where you can hire boats for up to four people and enjoy being the commander of your own vessel. It was so much fun.
You can read more about Mini Port here: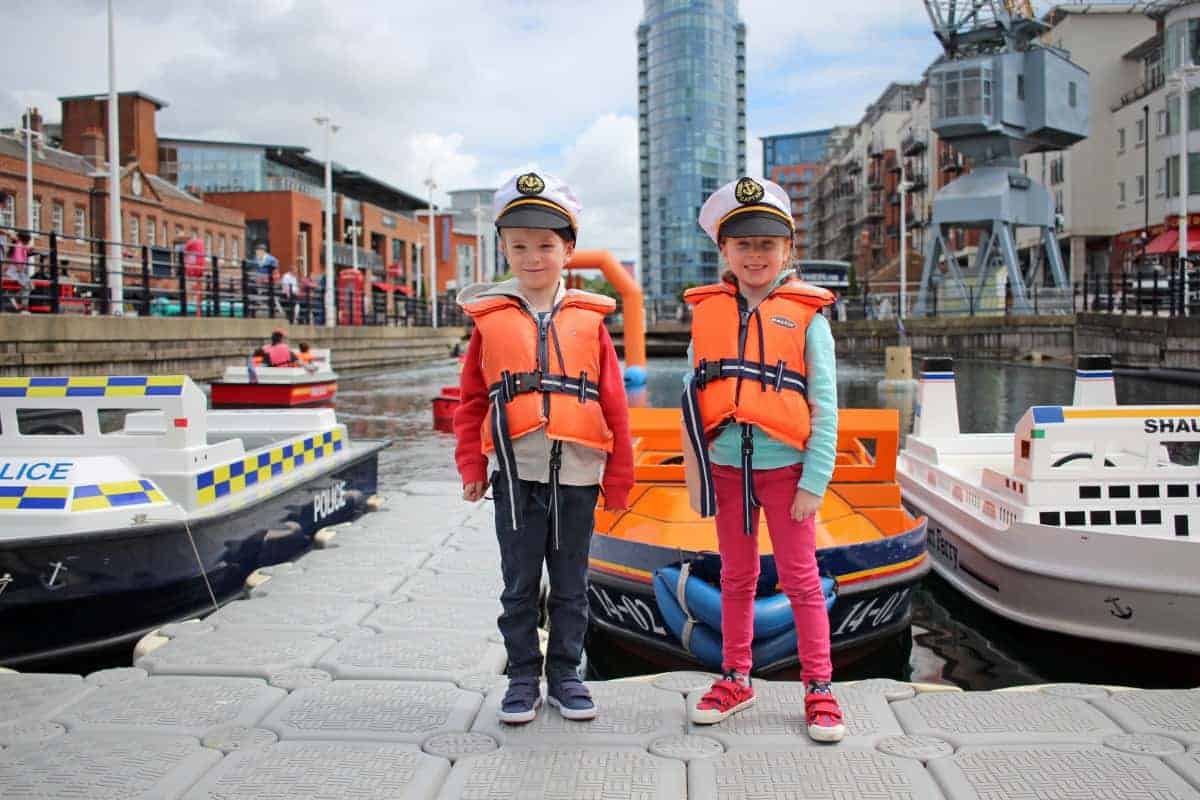 ---
360 Play – Farnborough
360 Play is our favourite soft play centre in Hampshire. With a huge soft play structure, messy play activities, Lego sections, a carousel and bumper cars it's a great day out especially when the weather isn't at it's best. Indoor play centres don't get much better than this!
You can read more about 360 Play here: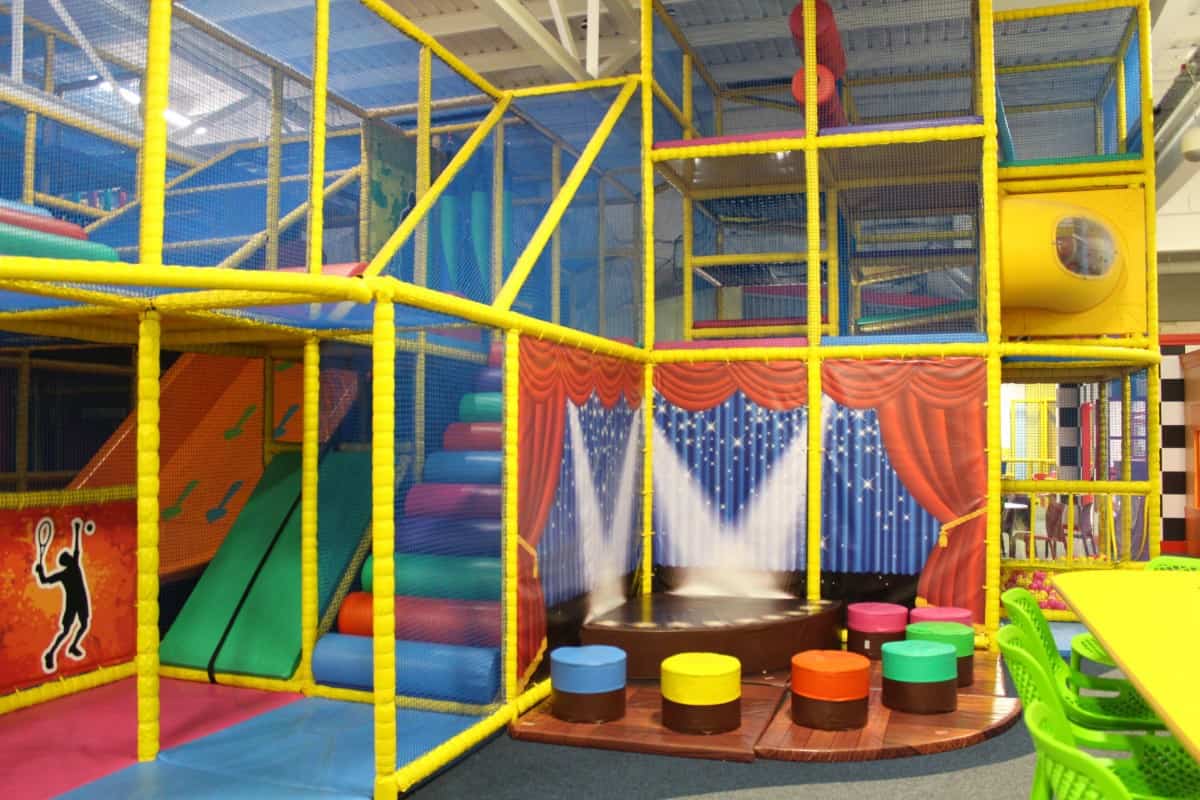 ---
Museums
Aldershot Military Museum – Aldershot
Aldershot Military Museum is a great place to learn all about the history of Aldershot military town, the part it played in the arm and i's links to the history of British aviation and the local pottery industry.
You can read more about Aldershot Military Museum here: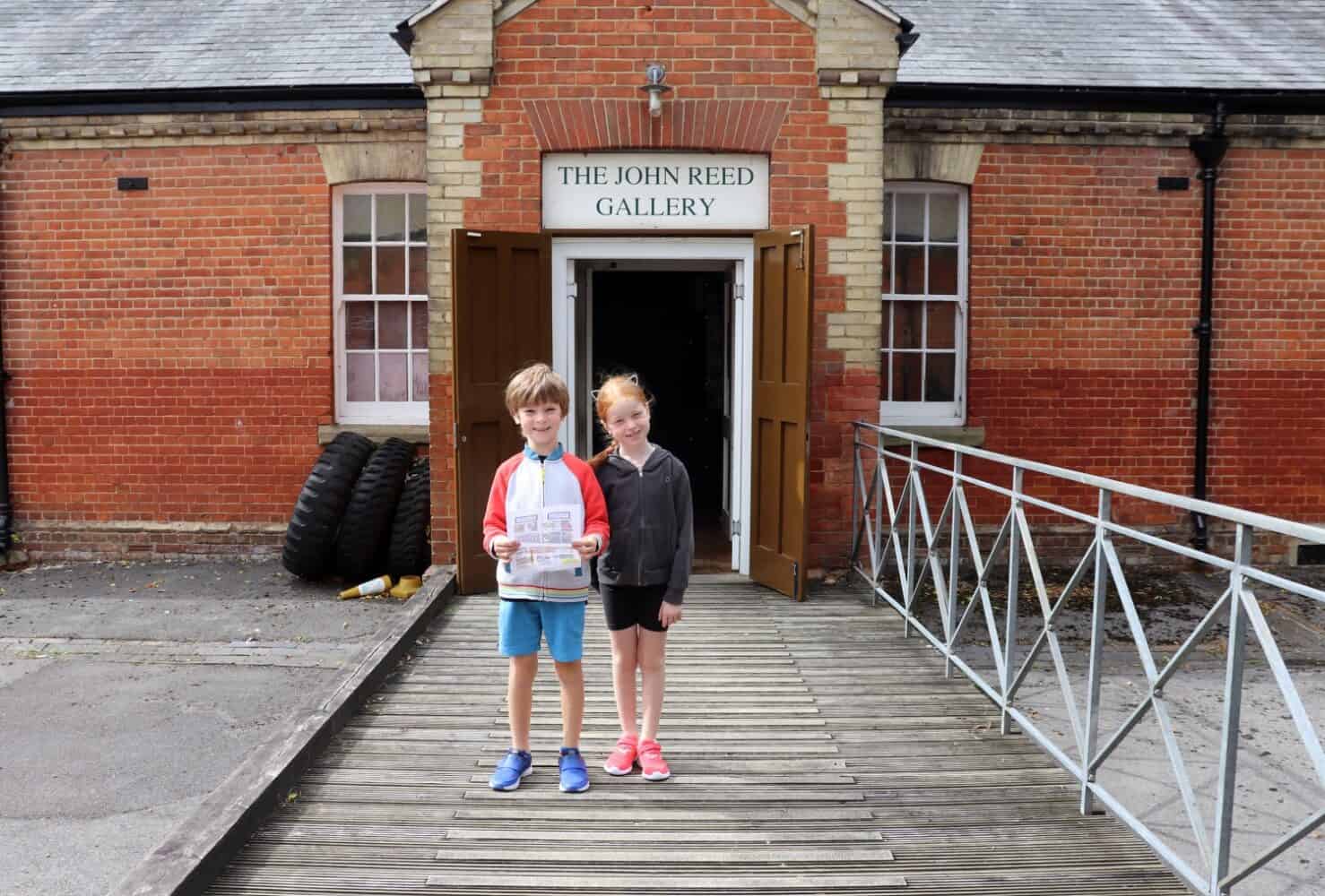 ---
Butser Ancient Farm – Petersfield
Butser Ancient Farm is a fantastic archaeological open air museum which features reconstructions of prehistoric, Romano-British and Anglo-Saxon buildings. It's a fantastic day out where the whole family will learn something – and get to participate in an archeological dig too.
You can read more about Butser Ancient Farm here: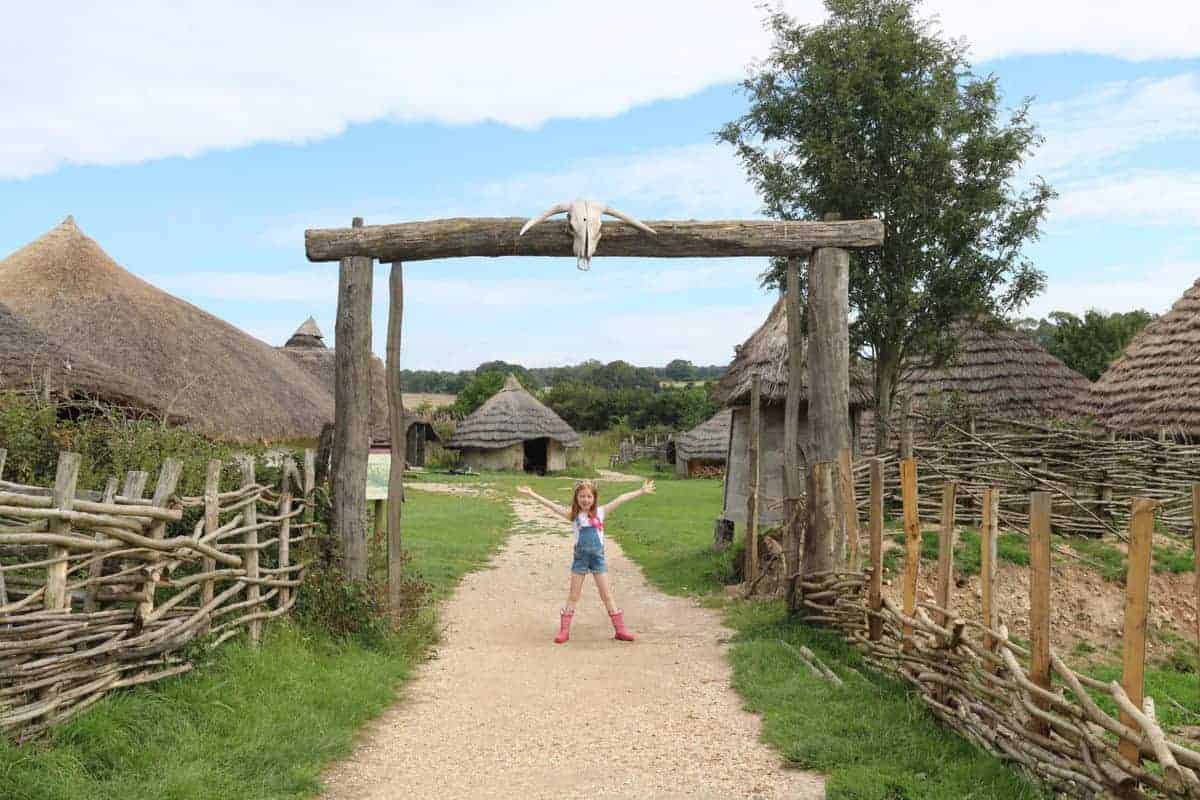 ---
Milestones Museum – Basingstoke
Milestones Museum of Living History is a great museum made up of a network of streets that have been recreated just like those found in Victorian and 1930s Hampshire. It's a great place to learn about the years gone by and when you pay to visit you can return free for a year – and it's open all year round too.
You can read more about Milestones Museum here:
---
Winchester Science Centre – Winchester
Aside from the Science Museum in London, Winchester Science Centre is the best science attraction we have been to. With so many hands on exhibits, so much to learn and it's own planetarium it's a fantastic day out for the whole family.
You can read more about Winchester Science Centre here: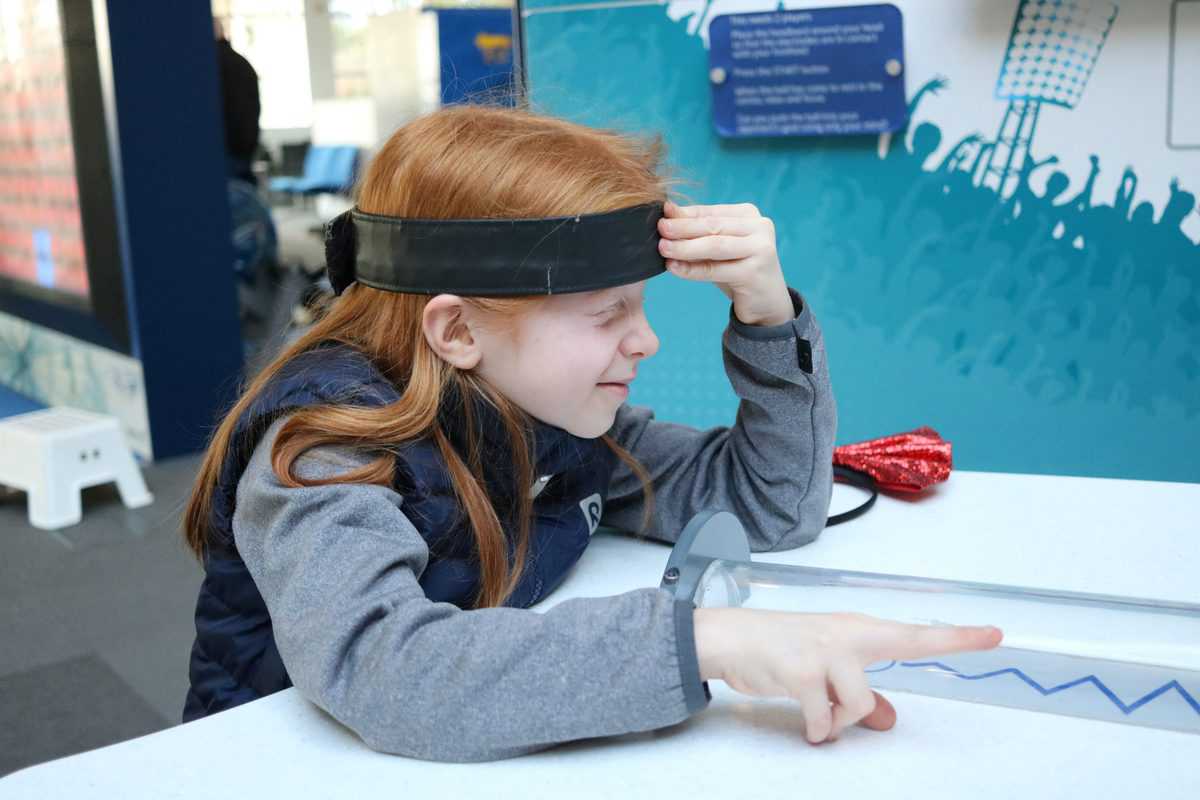 Plus, you could extend the day out and visit Winchester. Winchester Cathedral is beautiful and there's a handy Tourist Information point in Winchester too. We love visiting the Winchester Christmas market over the festive season as well.
---
Portsmouth Historic Dockyard – Portsmouth
Portsmouth Historic Dockyard is part of HM Naval Base Portsmouth which contains several historic buildings and ships like the Mary Rose, HMS Victory and HMS Warrior 1860. It's a hub of Royal Navy history and a fantastic day out on the coast.
You can read more about the Portsmouth Historic Dockyard here: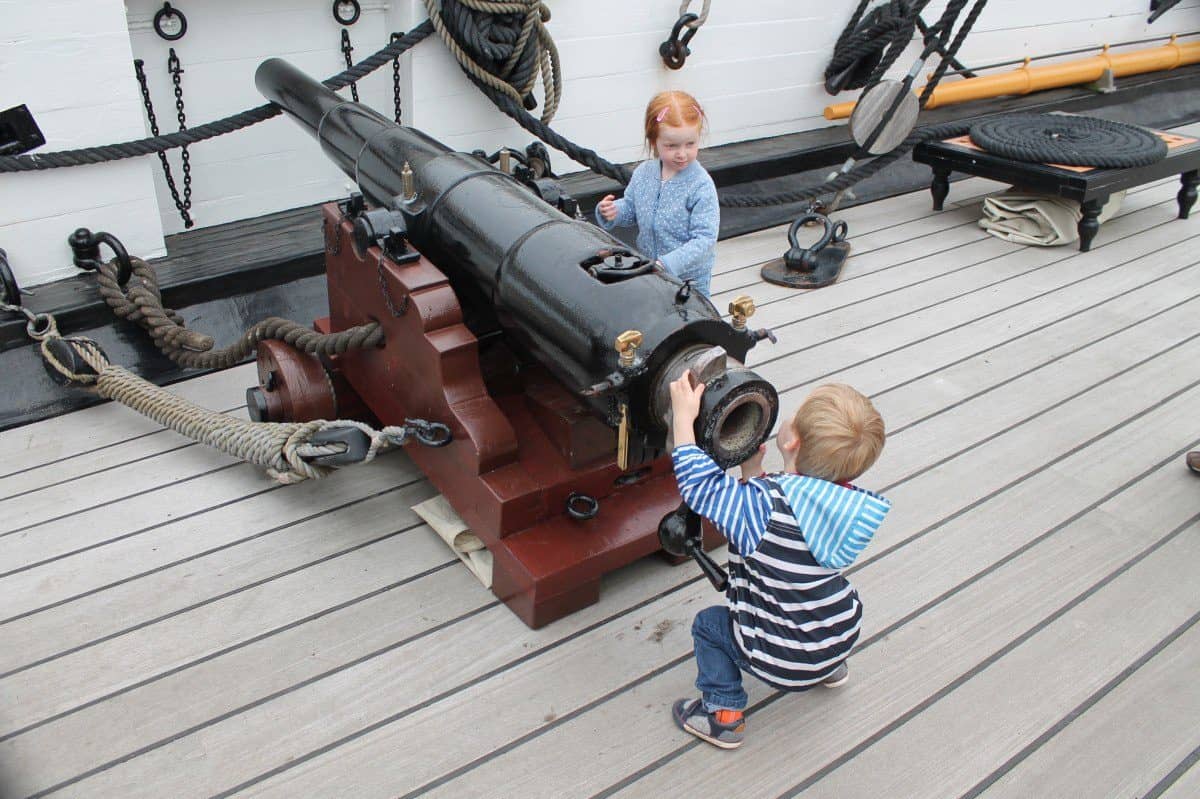 ---
Everything else
Spinnaker Tower – Portsmouth
The Emirates Spinnaker Tower is a famous 170-metre landmark observation tower giving incredibly views over the Solent. Visitors can discover the stories and characters that helped make Portsmouth the Great Waterfront City it is today whilst enjoying the view.
You can read more about the Spinnaker Tower here:
---
The Watercress Line – New Alresford
Any train fan will love a visit to the Watercress Line. You can find out about the trainline's heritage, see real steam trains in action and attend so many special events across the railway too. The heritage and steam railway is such a lovely day out especially when the sun is shining.
You can read more about the Watercress Line here:
---
So there you have it – our favourite days out in Hampshire and no doubt we'll be adding more as the months go by. If you have a favourite day out we've missed please do let us know and we'll make a note to visit as soon as we can.
We already have plans to visit Jane Austen's House, Sir Harold Hillier Gardens and the Hawk Conservancy Trust in the coming months and we'd love to book up some New Forest Activities too – we love the great outdoors and doing outdoor activities when we can.